St. Vincent Court from "The Mentalist"
Jan 28th, 2015 | By
Lindsay
| Category:
TV Locations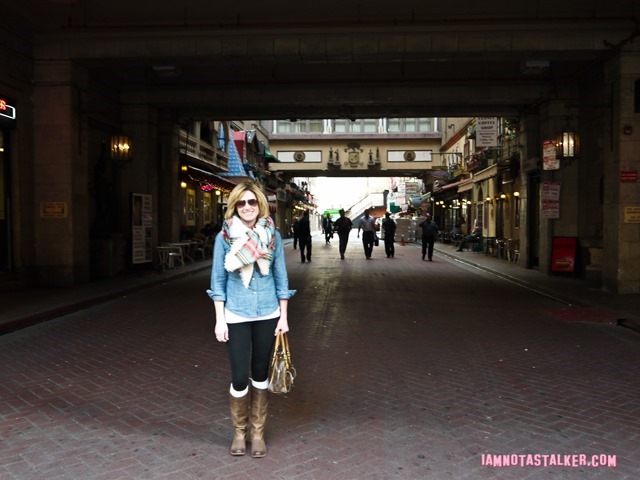 I cannot wait for the Secret L.A.-themed February issue of Los Angeles magazine to hit newsstands!  The City of Angels is chock full of tucked-away gems and I absolutely love discovering them.  The Grim Cheaper and I just stalked one, in fact, that is also a filming location – St. Vincent Court, which appeared in a recent episode of The Mentalist.  I first discovered the tiny and incredibly unique alleyway while on a Watson Adventures' Downtown L.A. Movie Locations Scavenger Hunt with Mike, from MovieShotsLA, back in November 2010.  So I recognized it immediately when it popped up on The Mentalist and ran right out to re-stalk it while in L.A. last week.
St. Vincent Court is so named because it stands on the site of what was Los Angeles' first college, Saint Vincent's College.  The school was originally founded in 1865 at the Lugo Adobe House.  Two years later, it moved to a two-story building on 6th Street, between Hill and Broadway, in downtown L.A.  St. Vincent Court, which is actually a small alleyway, was known as St. Vincent Place at the time and served as the main pathway onto the campus.  In 1887, the school relocated to a new venue and the property subsequently served as a military compound.  Then, in 1906, it was chosen to be the location of the very first Bullocks department store.  The new store was constructed on the corner of 7th and Broadway, adjacent to St. Vincent Place, which was used as a pass through and for deliveries.  Bullocks soon purchased the building located across the alley and built an air bridge to connect the two structures.  The alley became dirty and dingy, as alleys tend to do, though, and in 1956 Bullocks and the City of L.A. teamed up to give the small space a facelift.  Façades and false fronts were built, awnings installed, a café and flower shop added, and the alley's name changed to St. Vincent Court.  The site was dedicated in 1957 and became a California Registered Historical Landmark that same year.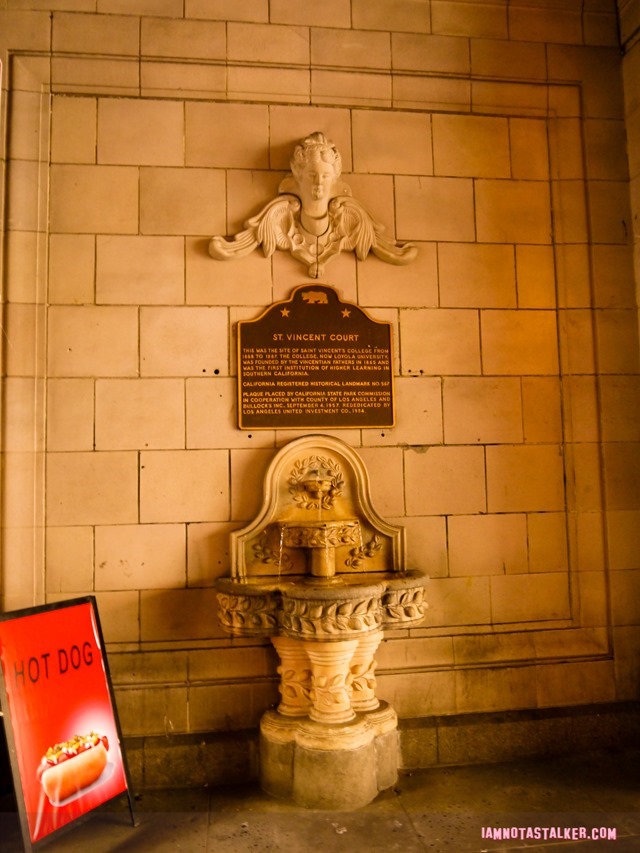 St. Vincent Court is situated behind a rather unremarkable breezeway and is virtually hidden from view.  Despite the signage out front announcing its existence, one could easily walk by without even realizing it is there.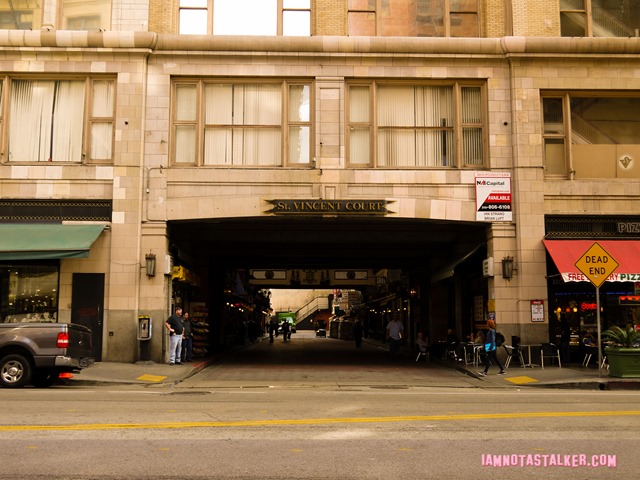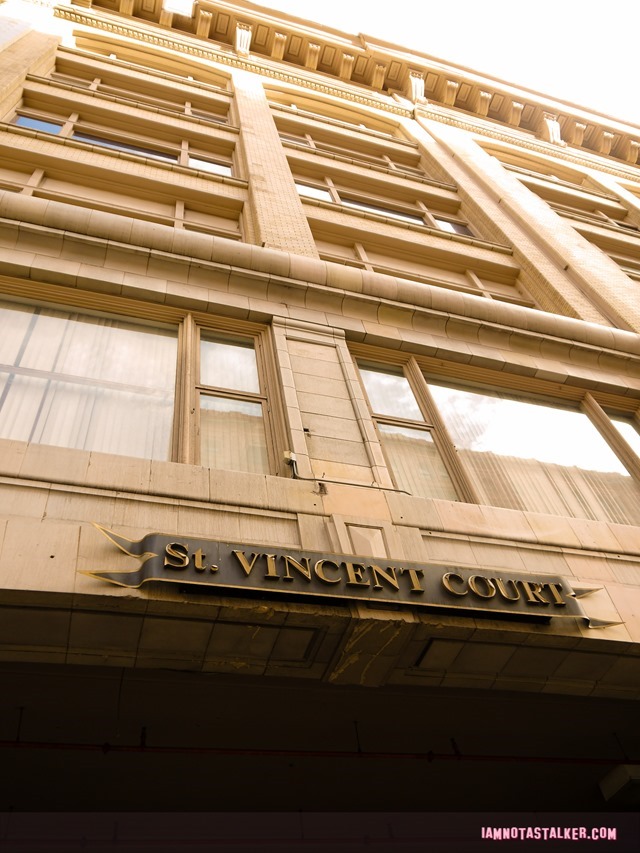 From the outside, it looks like any other of the city's non-descript alleys.  Step inside, though, and you'll find that it is anything but.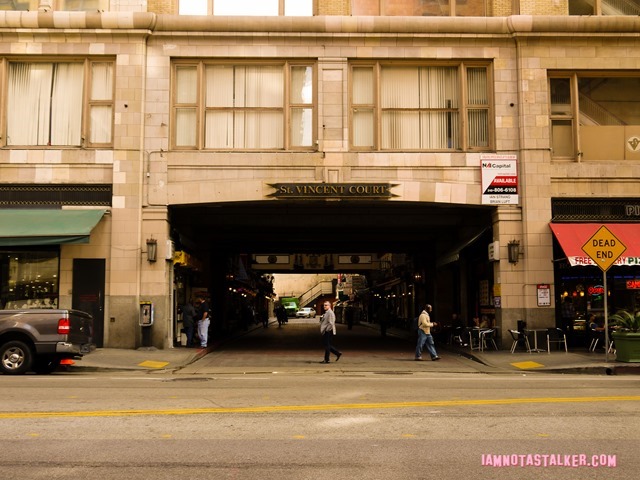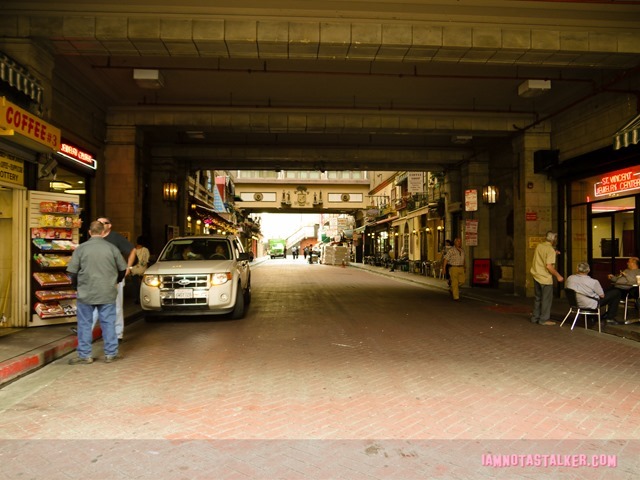 Inside, the place looks like Disneyland.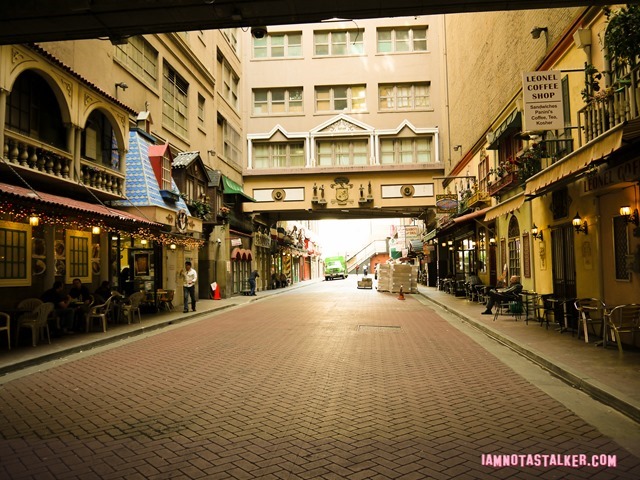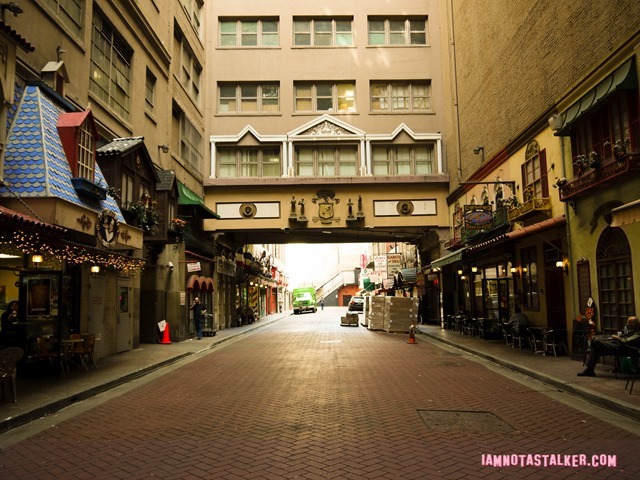 The fake balconies;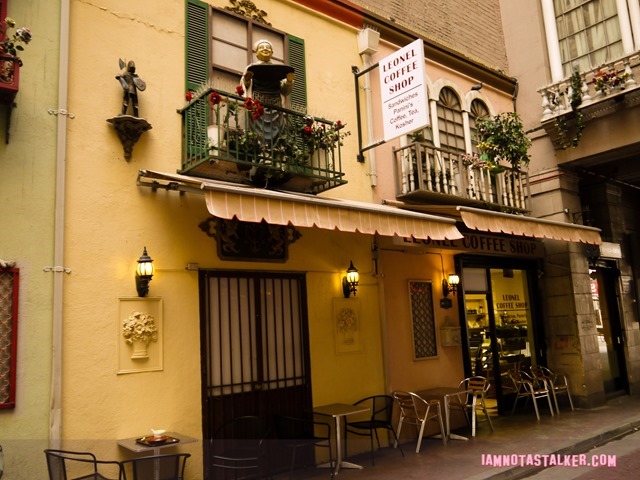 ornate overhangs;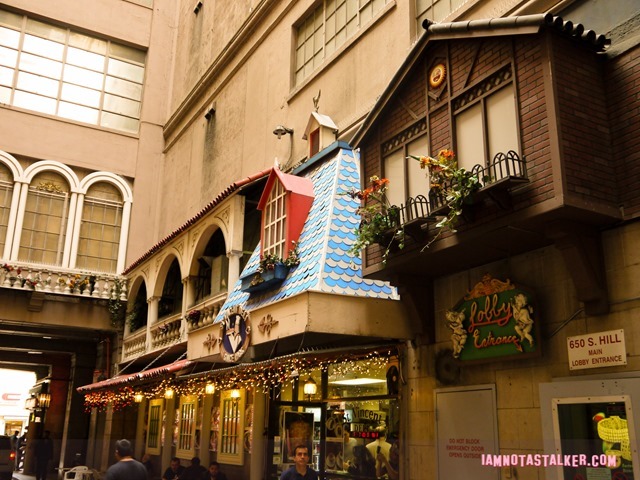 whimsical signage;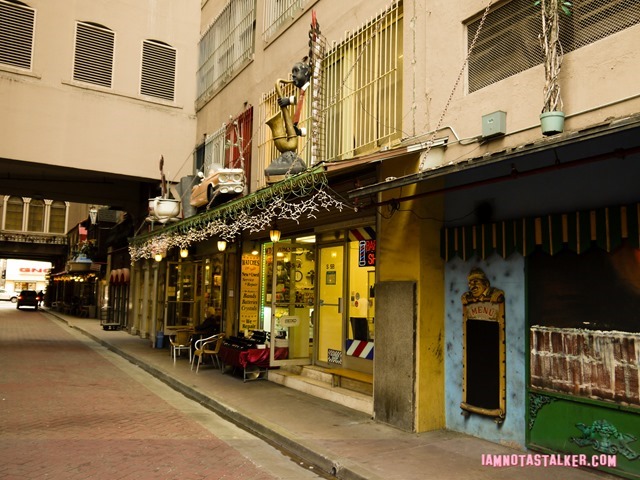 elaborate doorways and windows;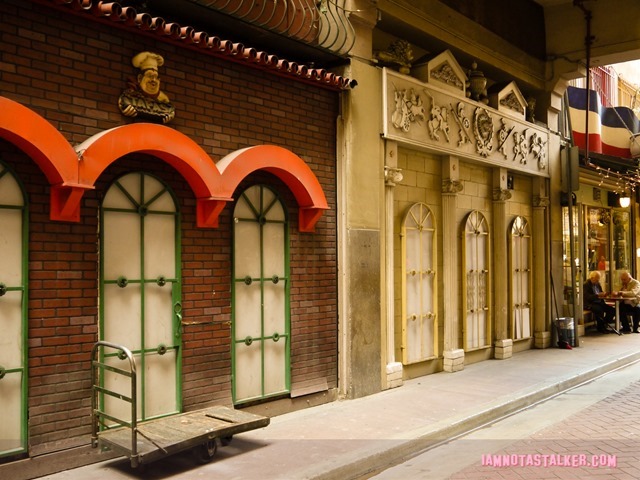 and sidewalk seating . . .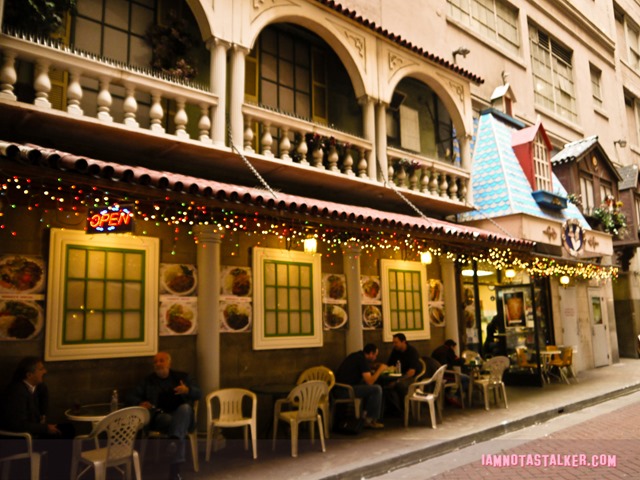 . . . . all add up to give the alley an amusement park/movie set/fake European/old world-feel.  To say that St. Vincent Court is unique is a vast understatement.  The place is like a Hollywood backlot that has been randomly plopped into the middle of downtown.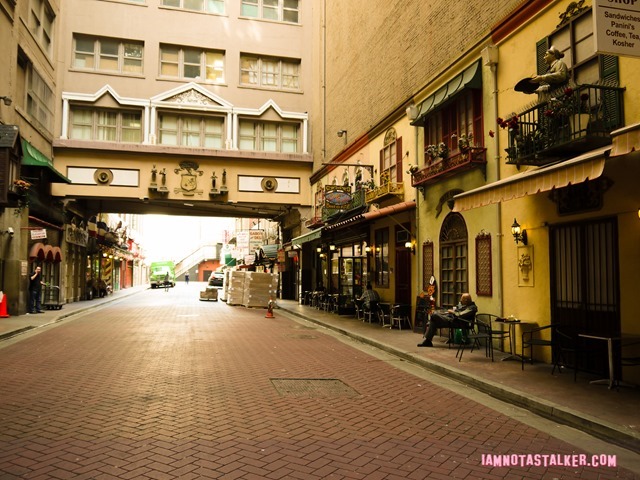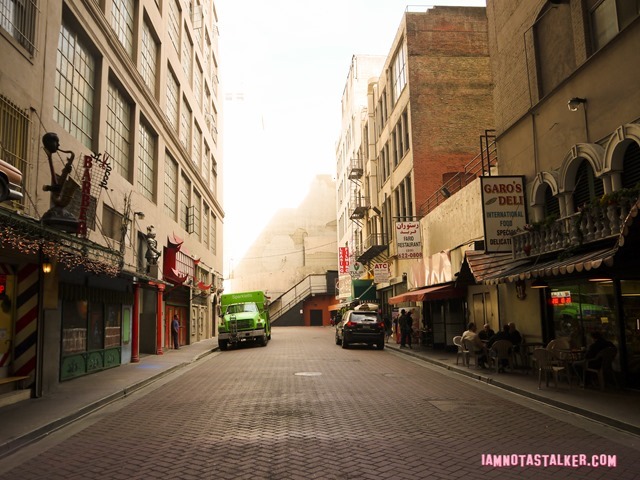 Despite some recent opposition to outdoor seating in the alley, mid-week St. Vincent Court is typically bustling with hungry downtowners seeking authentic European and Mediterranean-style meals at lunchtime.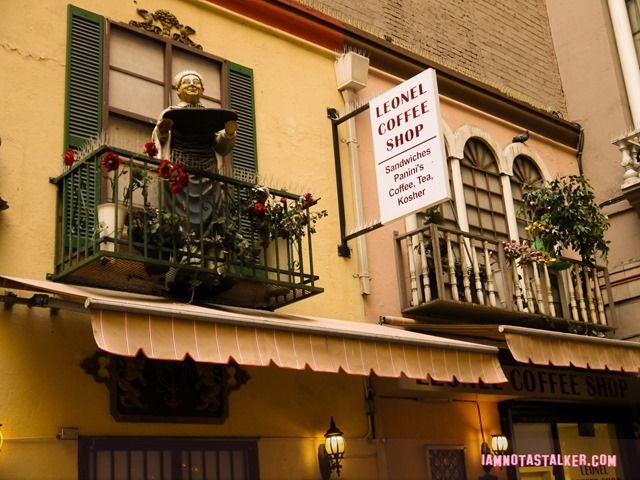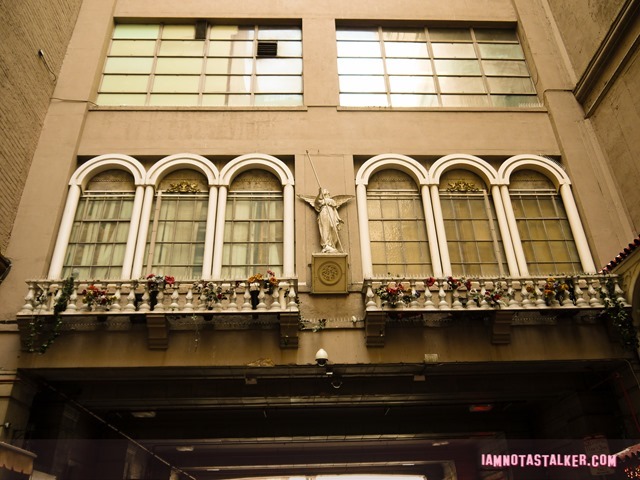 In the Season 7 episode of The Mentalist titled "Orange Blossom Ice Cream," Patrick Jane (Simon Baker) and Teresa Lisbon (Robin Tunney) went undercover in Beirut in order to capture a terrorist.  No filming actually took place in the Middle East, though.  Instead production simply headed to . . . downtown Los Angeles.  The hotel where Patrick and Teresa stayed in the episode was none other than the Millennium Biltmore.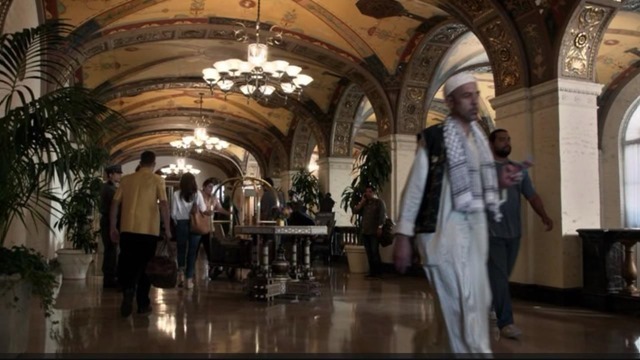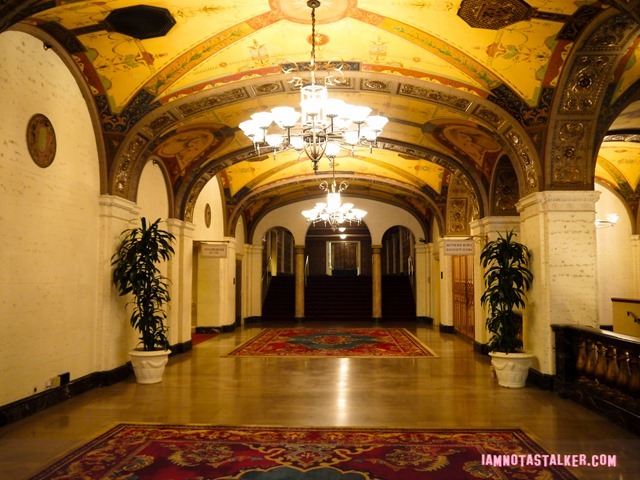 Two of the Biltmore's hallways were used in the episode . . .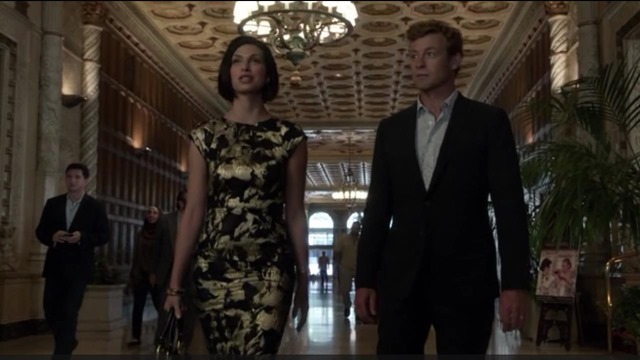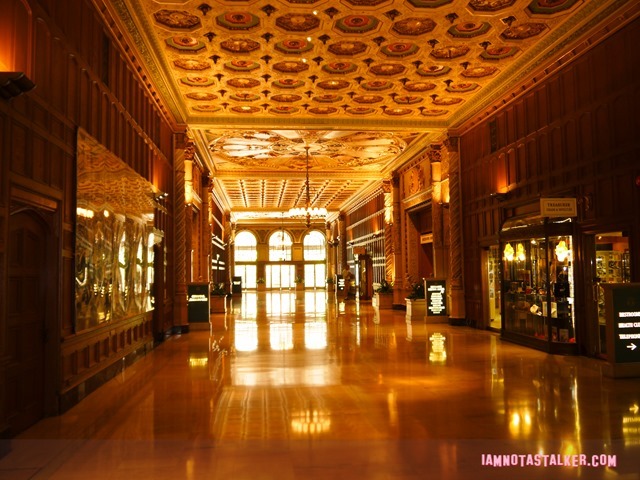 . . . but I am fairly certain that Jane and Lisbon's suite was just a set built on a soundstage at Warner Bros. Studios where The Mentalist is lensed.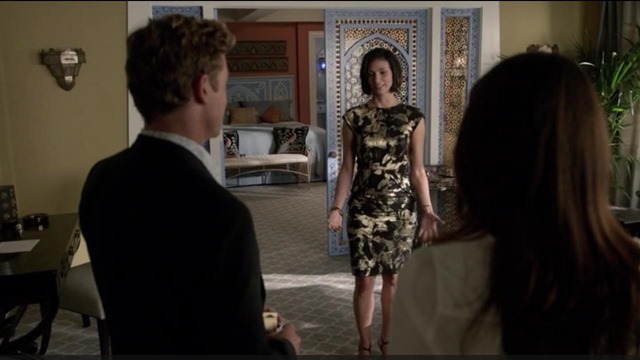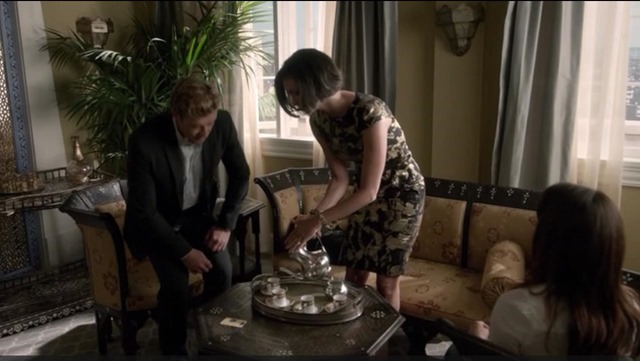 For outdoor filming, production head to St. Vincent Court.  The alley was first shown in the scene in which Patrick was taken to meet with terrorist Jan Nemic (Mark Ivanir).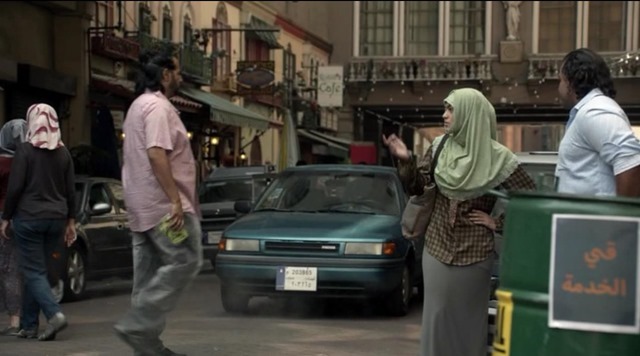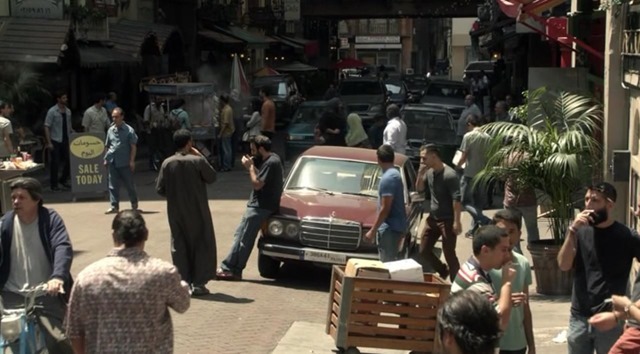 Nemic's lair was actually the back side of the Los Angeles Theatre.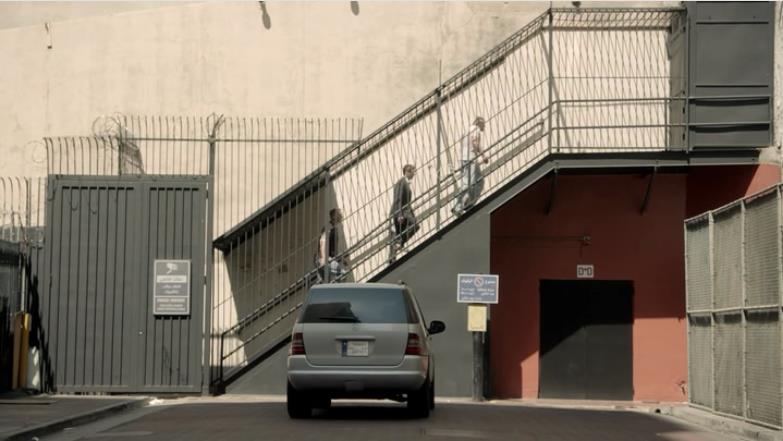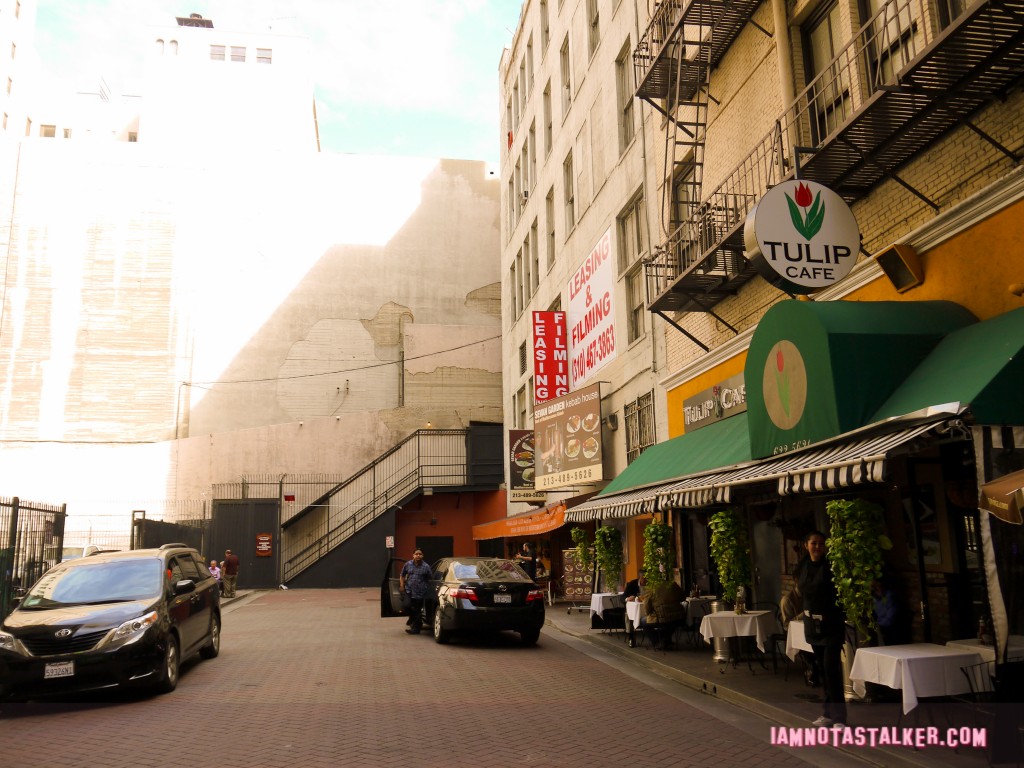 Later in the episode, Lisbon and Jane dined on some manakish at a local Beirut eatery.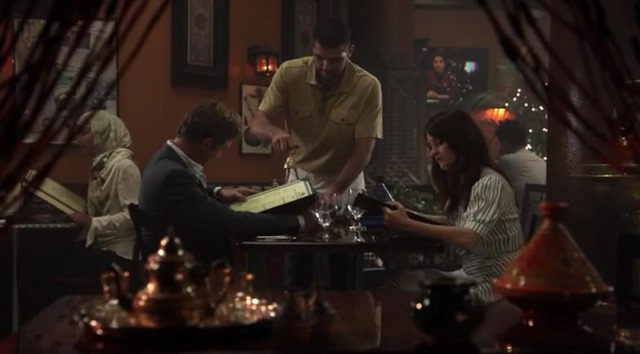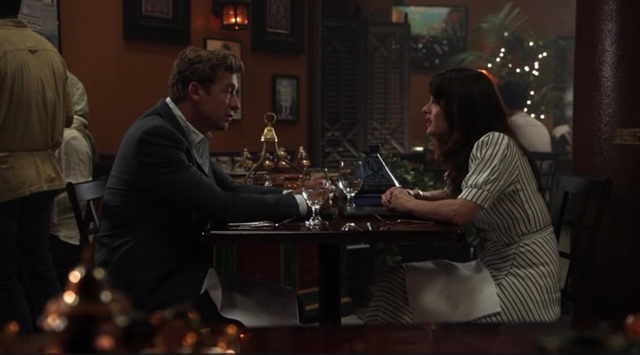 The restaurant scene was filmed at the Sevan Garden Kebab House, which is located at the northeastern end of St. Vincent Court.  Unfortunately, I did not get any photos of the place's interior.  You can check some out here, though.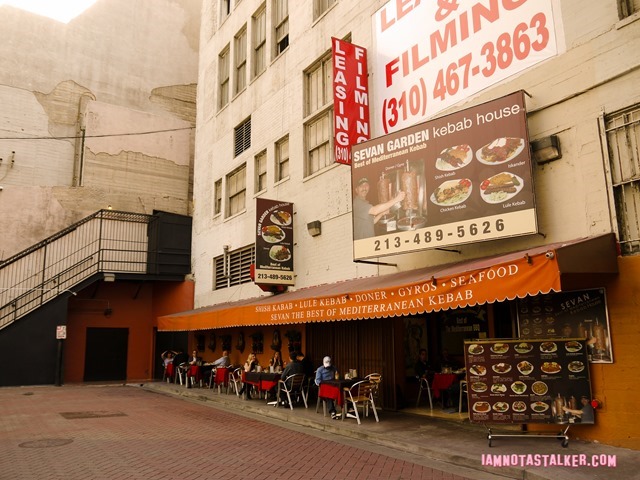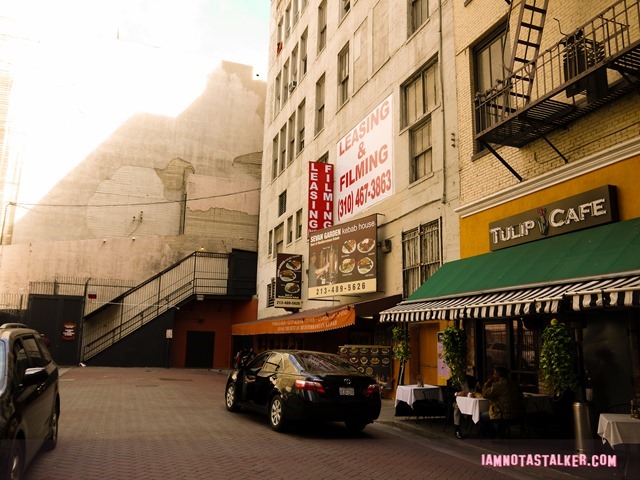 After dinner,  Jane and Lisbon head out to St. Vincent Court and hail a cab.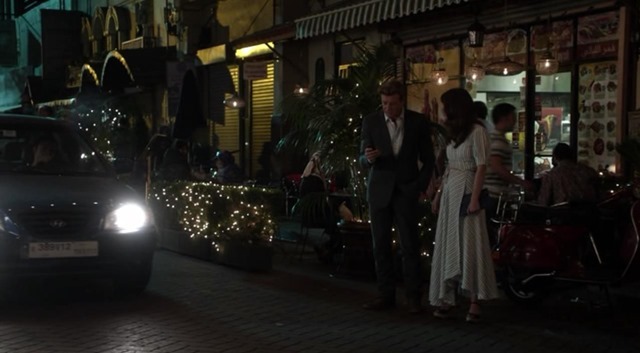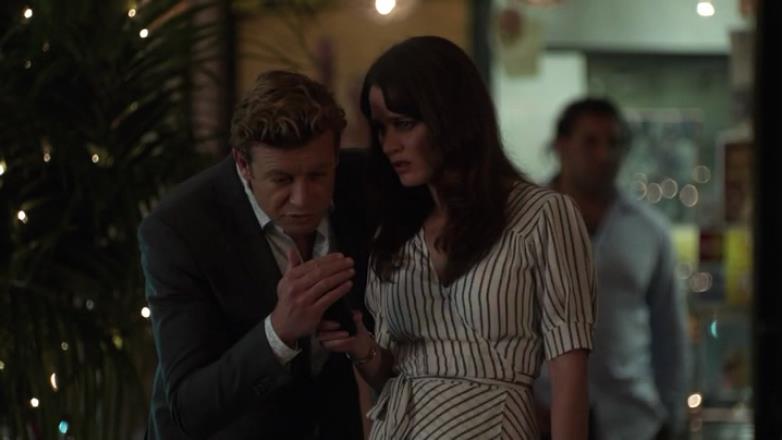 At the end of the episode, Lisbon and Jane are shown walking up the Biltmore's stairs . . .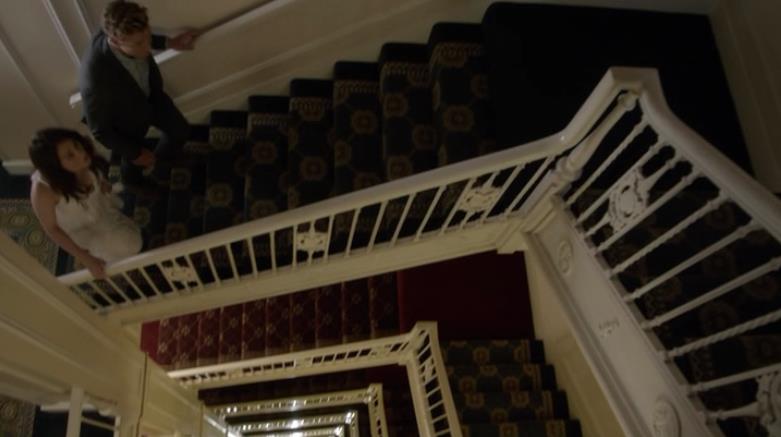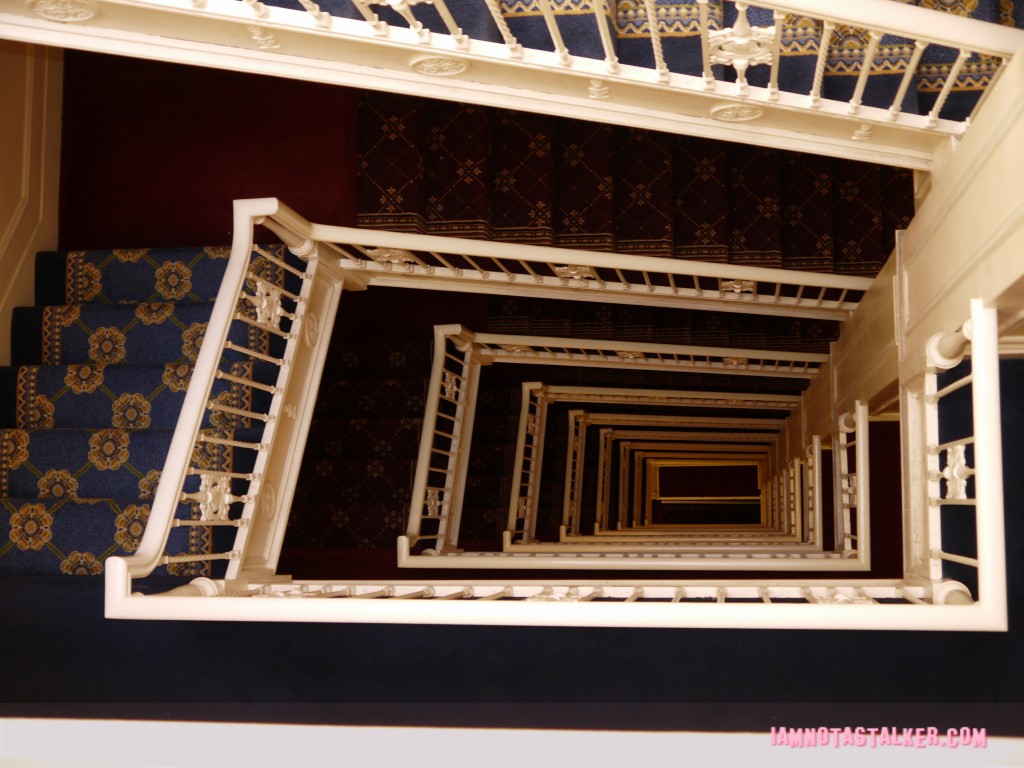 . . . and onto the hotel's rooftop to share some orange blossom ice cream.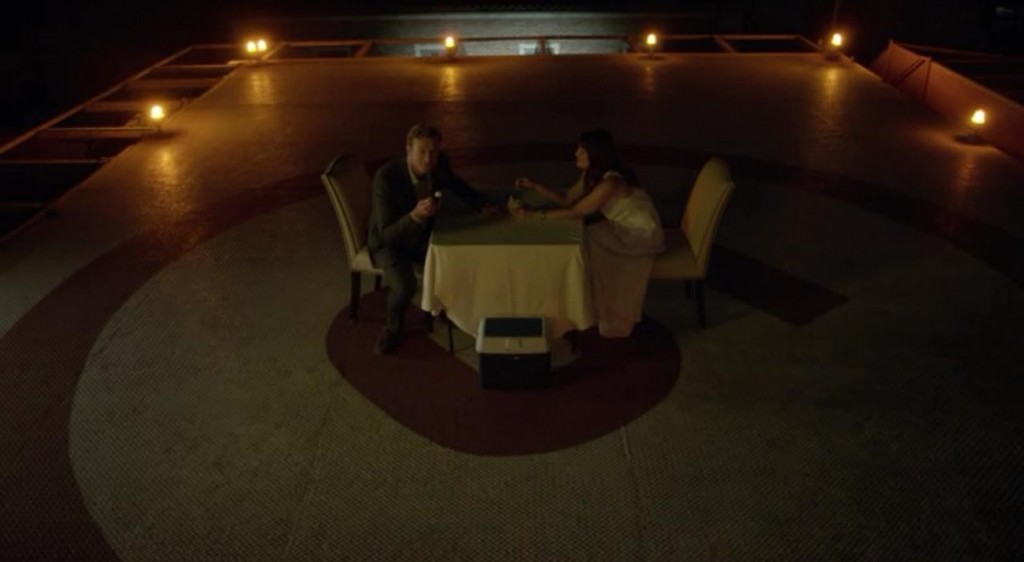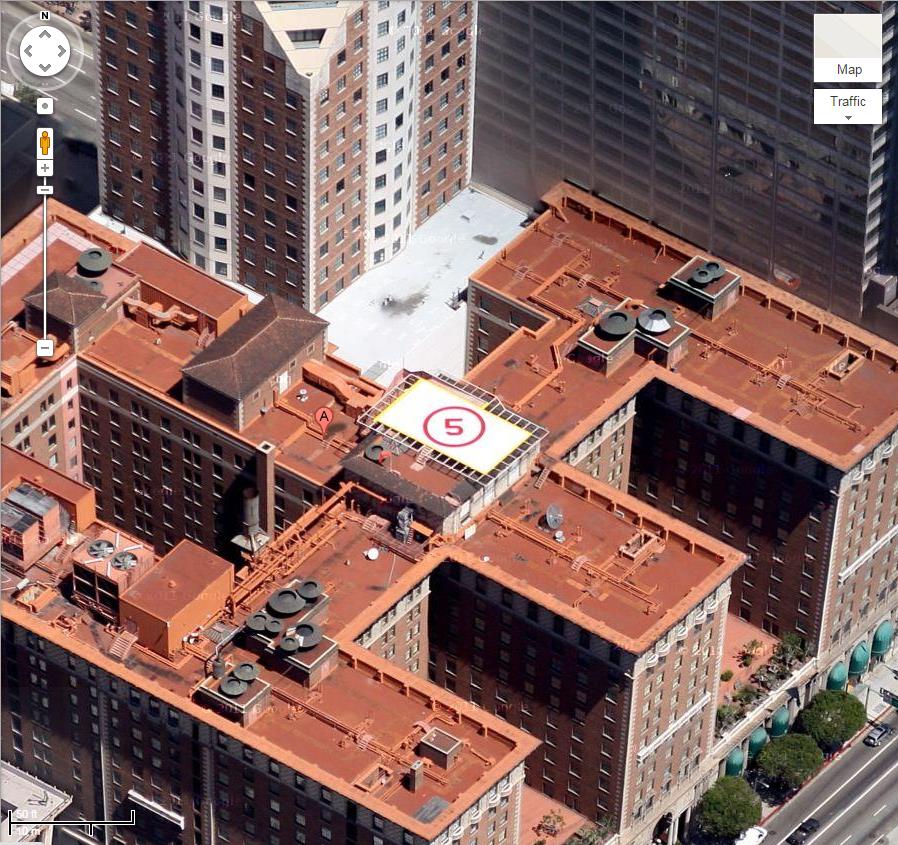 St. Vincent Court also appeared in the Season 1 episode of Moonlight titled "Out of the Past."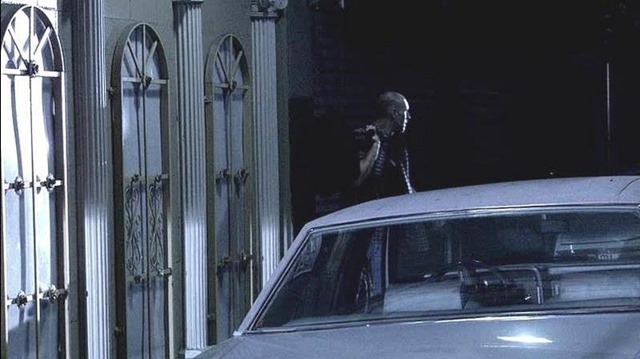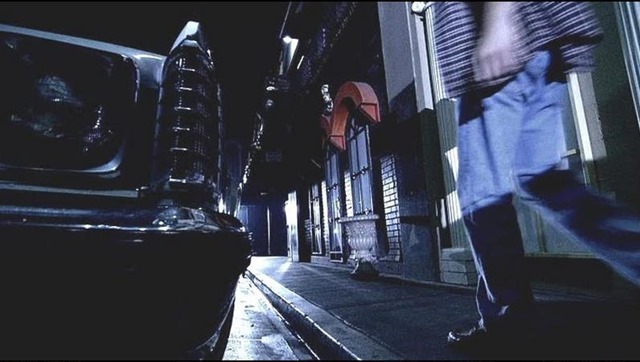 And Memphis Raines (Nicolas Cage) sped through the alley while being chased by cops in Gone in 60 Seconds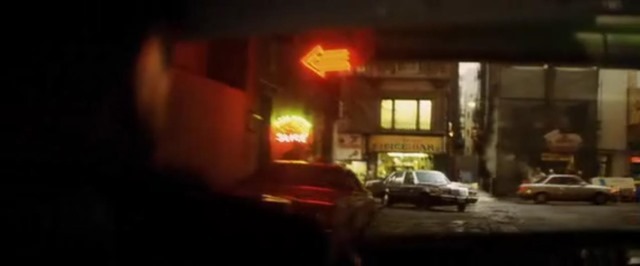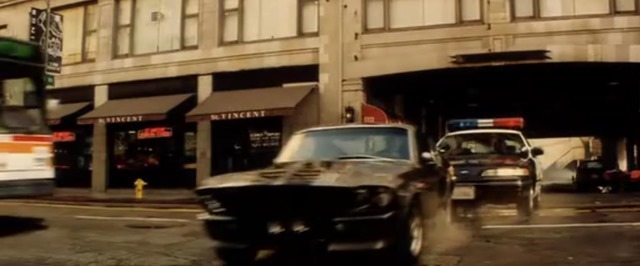 For more stalking fun, follow me on Facebook, Twitter, Instagram and Los Angeles magazine online.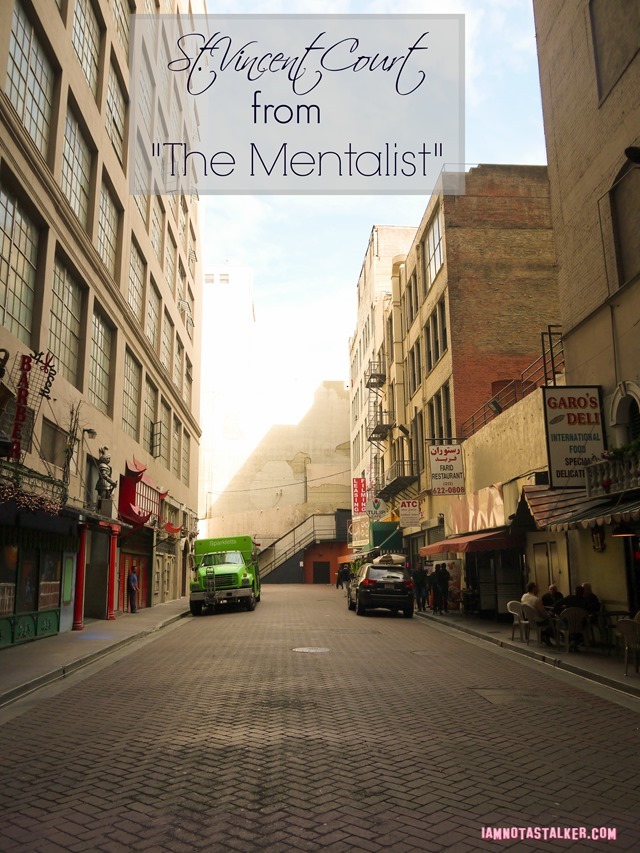 Until next time, Happy Stalking!

Stalk It: St. Vincent Court, from the "Orange Blossom Ice Cream" episode of The Mentalist, is located on 7th Street, in between South Hill Street and Broadway, in downtown Los Angeles' Jewelry District.
86472