Thornton's Mansion from "Back to School"
Feb 18th, 2015 | By
Lindsay
| Category:
Movie Locations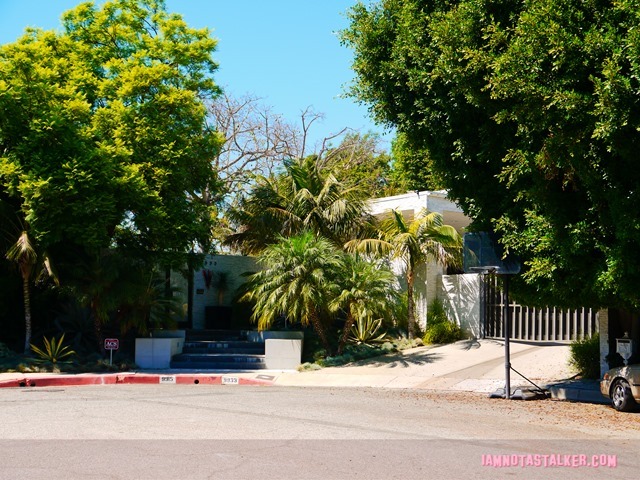 Even though I am a definite child of the '80s, for whatever reason I had never seen the 1986 Rodney Dangerfield classic Back to School until late last year.  I wound up loving the flick and immediately started researching its locations.  I covered a few of them in a September post for Los Angeles magazine, but one that I could just not seem to track down was the mansion belonging to "Tall and Fat" clothing store owner Thornton Melon (Dangerfield).   I finally enlisted fellow stalker Owen, from the When Write Is Wrong blog, to help in the quest and he ended up finding the pad rather quickly.  Thank you, Owen!
While watching Back to School, I spotted an address number of 9933 on the front of Thornton's mansion.  I was also fairly certain that the property was located in Beverly Hills or Bel Air, so I passed that information along to Owen.  Sure enough, when he sent me the address just a few hours later, it was right where I figured it would be – 9933 Shangri La Drive in Beverly Hills.  How I was unable to find the place on my own is beyond me!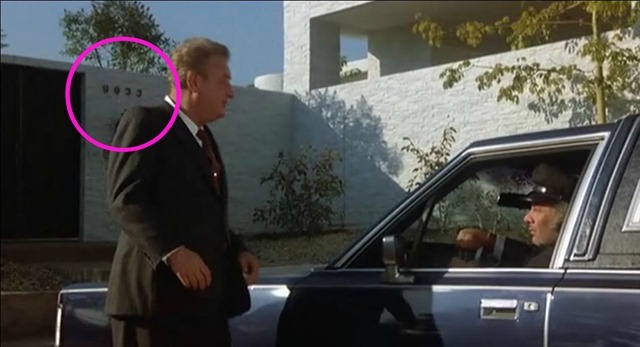 The same address placard that was visible in the movie is still there today!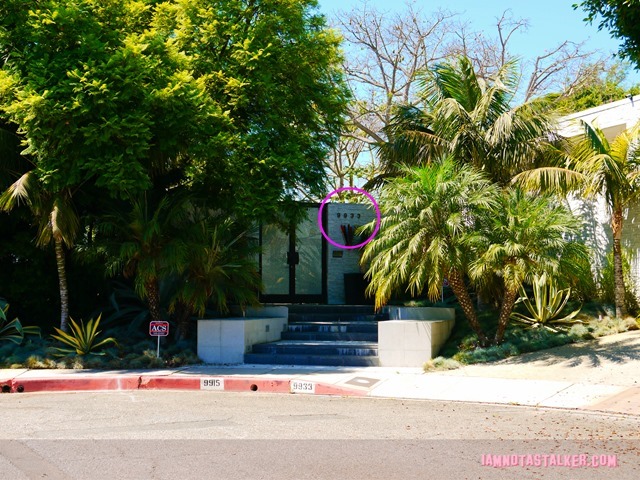 The mansion was only featured at the beginning of Back to School, in the scene in which Thornton and his second wife, Vanessa (Adrienne Barbeau), hosted a party for their 5th wedding anniversary, during which they decided to get a divorce.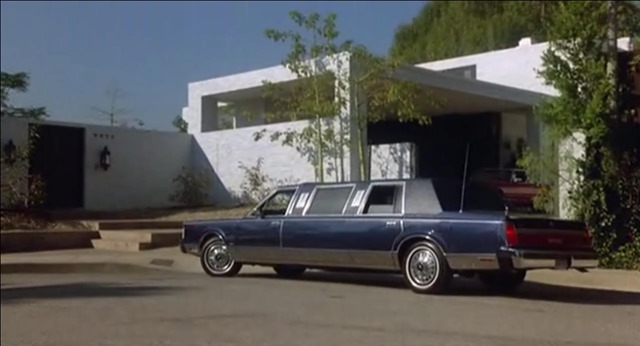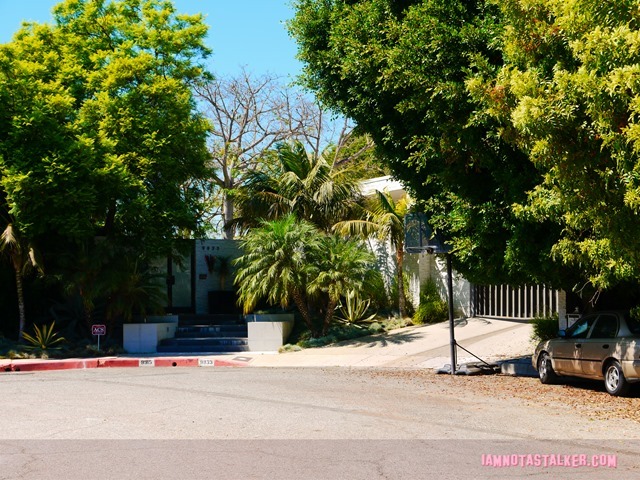 As you can see, the residence looks quite a bit different today than it did when the movie was filmed 29 years ago due to the massive amount of foliage that now surrounds it.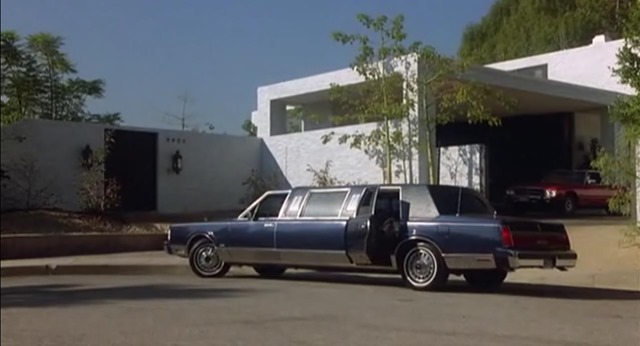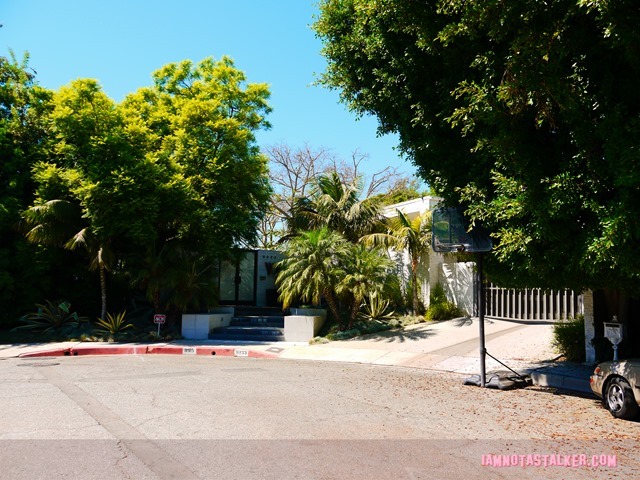 I was thrilled to see that the house located down the street, which was visible in the background of the scene in which Thornton's limo driver dropped him off before the party, still looks exactly the same as it did onscreen.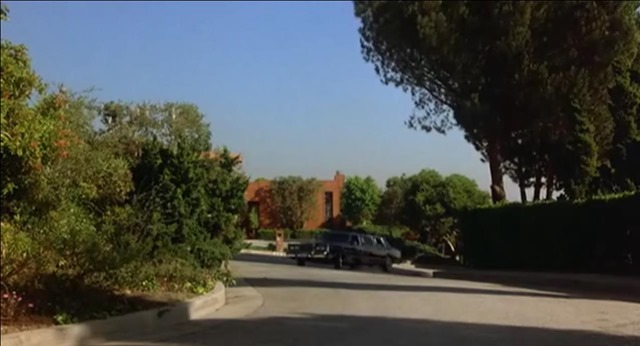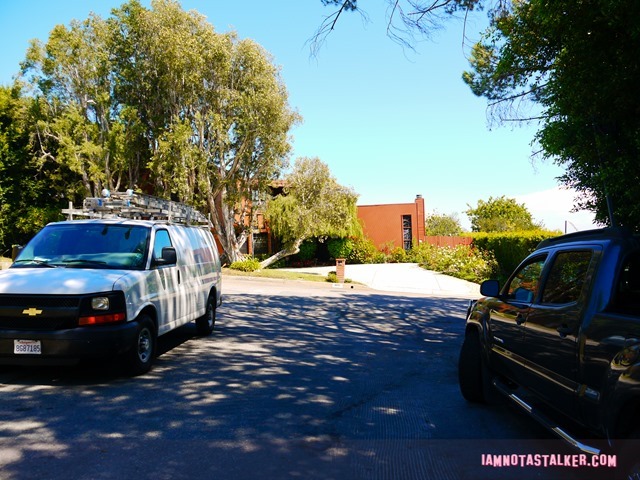 The real life interior of the Shangri La mansion was also used in the party scene.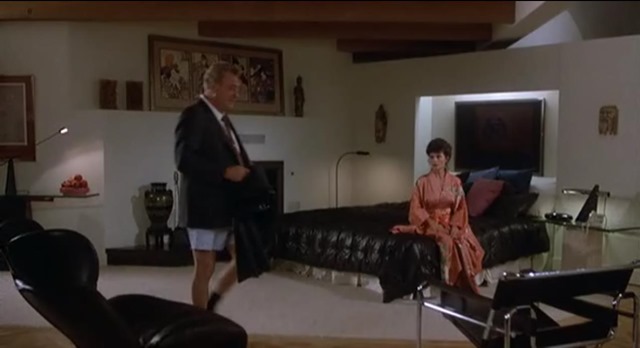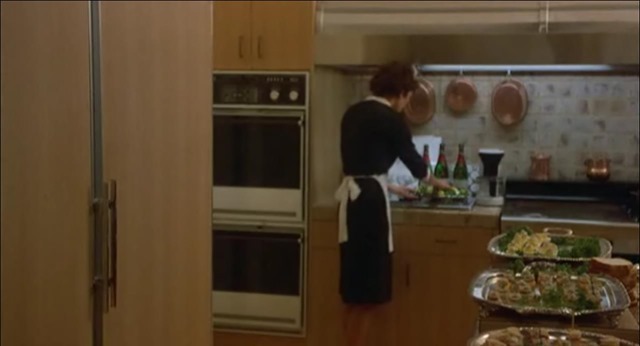 As was the home's real life backyard and pool.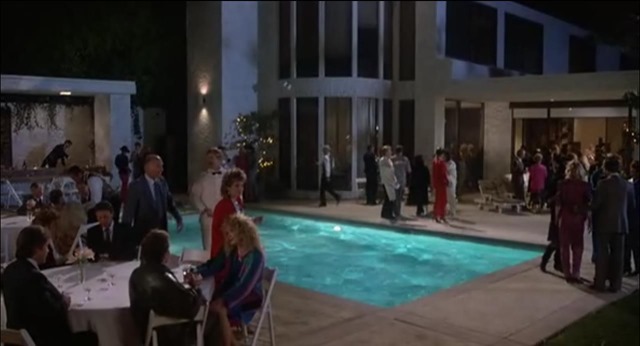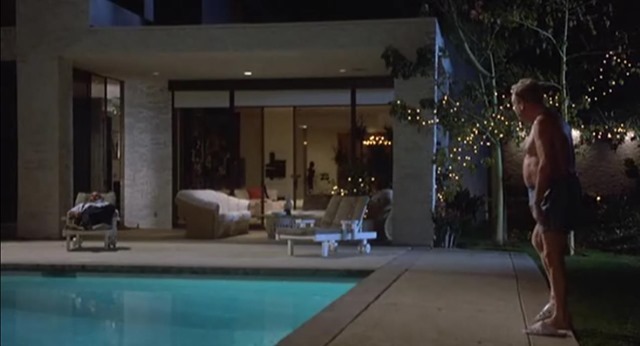 You can check out aerial images of the mansion's backyard, which is pretty darn spectacular, below.  The property actually consists of two lots – the lot that the residence sits on and the landscaped lot directly to its south – and therefore has two addresses, 9915 and 9933 Shangri La Drive.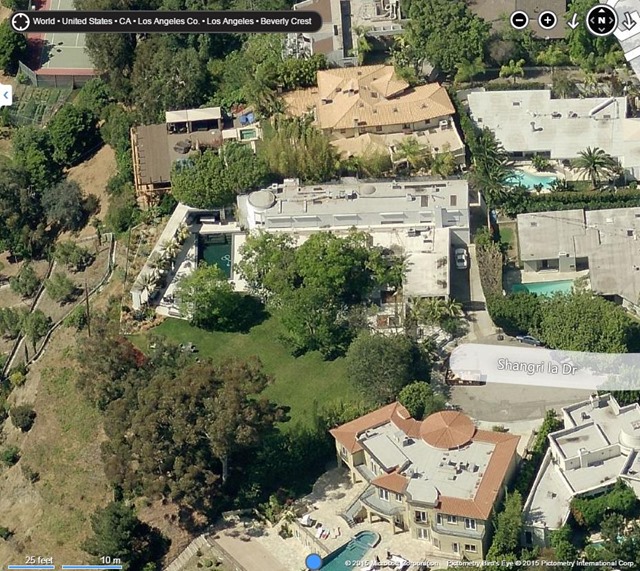 In real life, the home, which was originally built in 1980, boasts 4 bedrooms, 4 baths and 6,929 square feet of living space.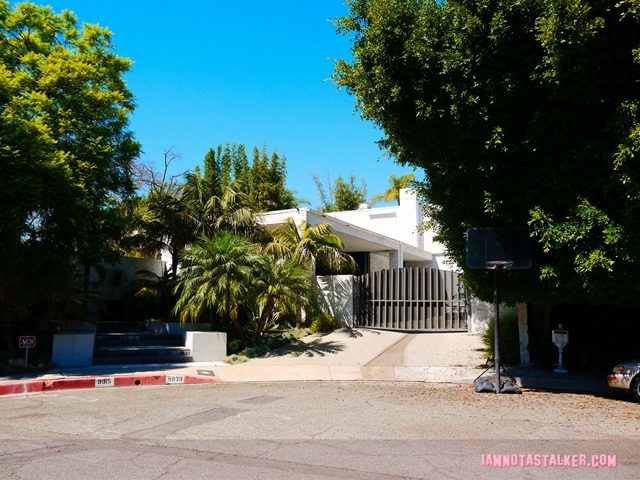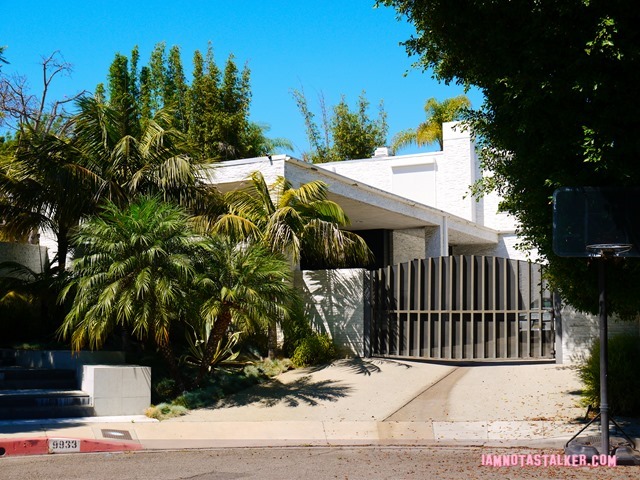 In 2013, the property served as the SVEDKA Summer House and such celebs as Julianne Hough, Derek Hough, Jessica Szohr, Adrienne Bailon and Evan Ross attended events there.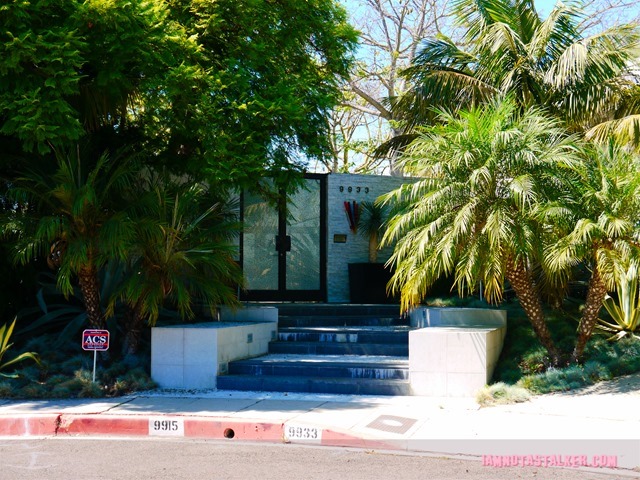 For more stalking fun, follow me on Facebook, Twitter, Instagram and Los Angeles magazine online.
Big THANK YOU to Owen, from the When Write Is Wrong blog, for finding this location!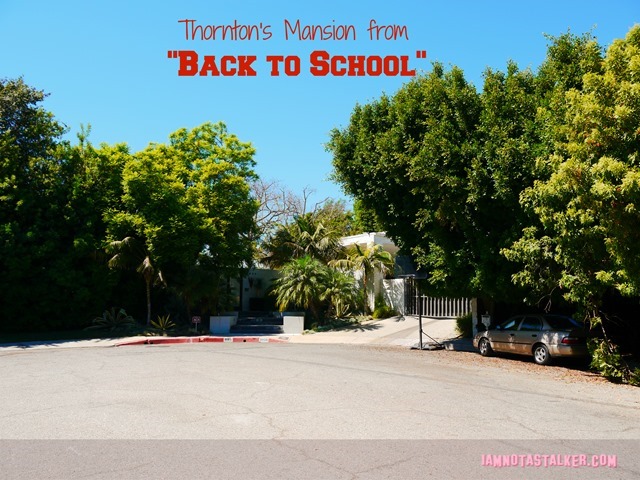 Until next time, Happy Stalking! 

Stalk It: Thornton's mansion from Back to School is located at 9915/9933 Shangri La Drive in Beverly Hills.
87199