Ronnie and Amber's House from "Modern Family"
Feb 27th, 2015 | By
Lindsay
| Category:
TV Locations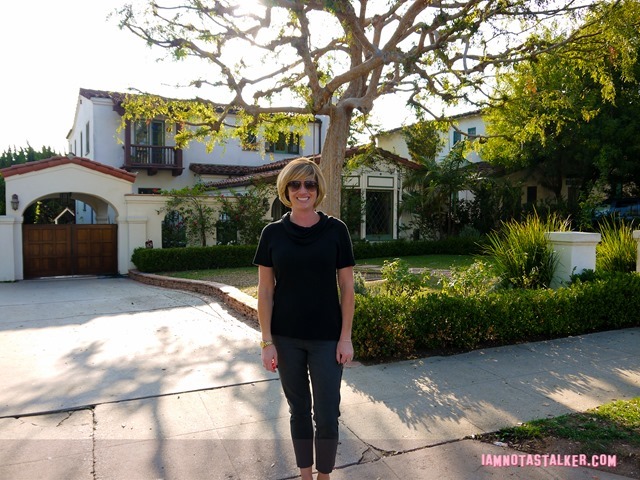 This season of Modern Family brought to life a storyline that is basically my worst fear – nightmare neighbors.  Poor Phil (Ty Burrell) and Claire Dunphy (Julie Bowen) had their tranquility disturbed in the episode titled "Won't You Be Our Neighbor" when loudmouth medicinal marijuana dealer Ronnie LaFontaine (Steve Zahn), his wife, Amber (Andrea Anders), and their two children moved in next door.  It's been a horrific (and rather comical) ordeal ever since, with antics including a dry-docked boat parked in the driveway, an invitation to swing and a rather ugly fight over Halloween decorations.  So while in the Cheviot Hills area with my friends Lavonna, Kim, Melissa and Maria last November, I just had to stop by to do some stalking of the place.
As depicted on Modern Family, the LaFontaine residence is located right next door to the Dunphys, at 10342 Dunleer Drive.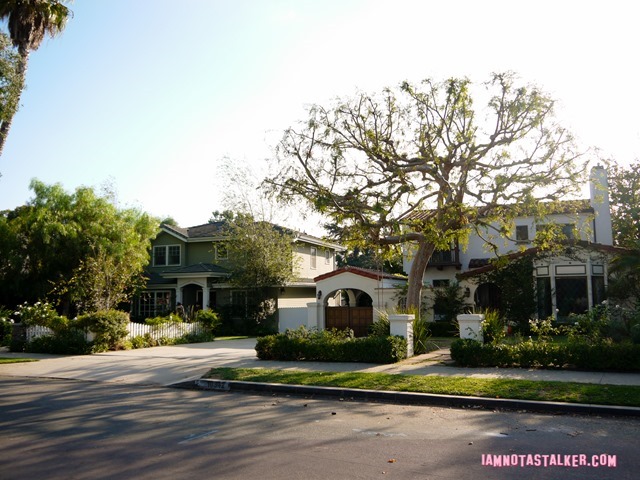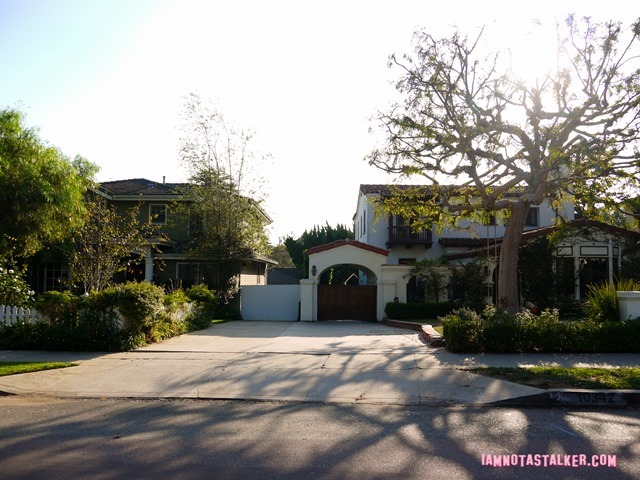 In real life, the Mediterranean-style dwelling is quite spectacular.  The pad, which was originally built in 1933, boasts 5 bedrooms, 4 baths, 3,100 square feet and a 0.14-acre plot of land.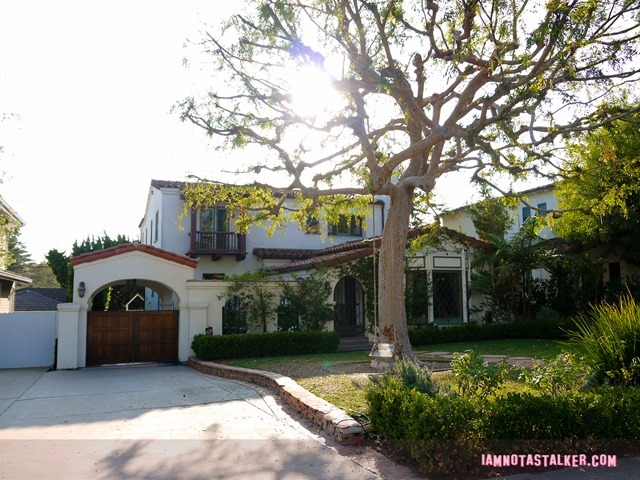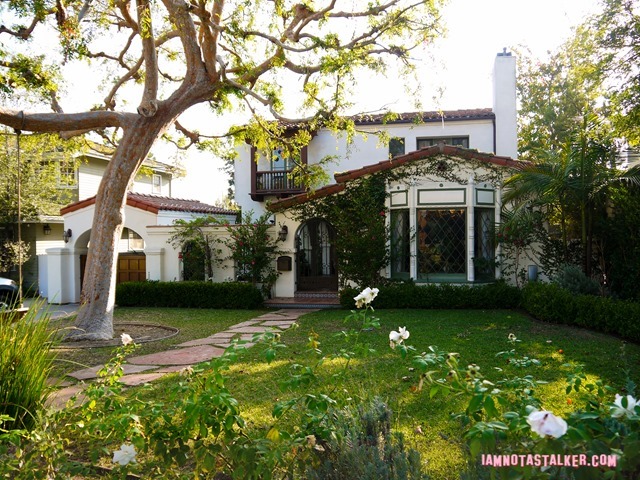 The house was recently listed as a rental with The Agency (The Real Housewives of Beverly Hills' Mauricio Umanksy's real estate company) for $9,500 a month (gardener and housekeeper included!).   You can check out some interior pictures of the residence here.  It is truly gorgeous inside, though I could do without that black-tiled bathroom.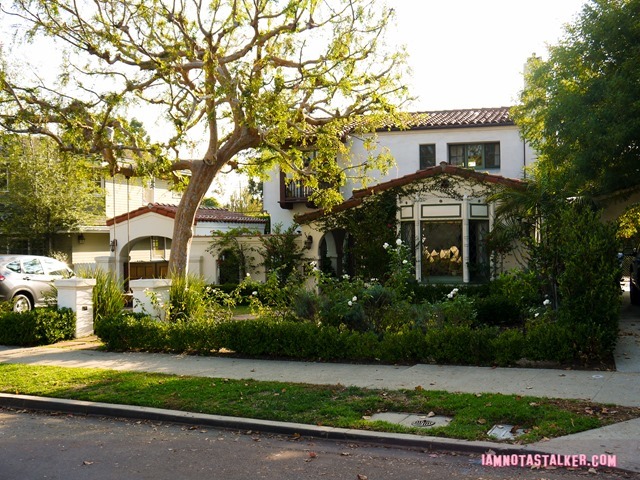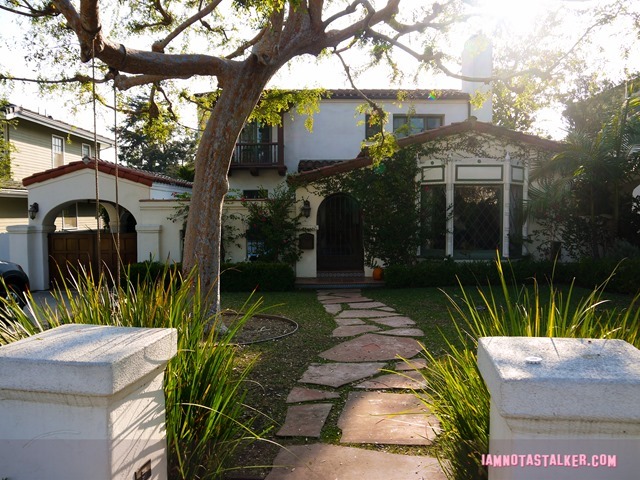 The LaFontaine house has appeared in a few episodes of Modern Family, beginning with "Won't You Be Our Neighbor."  In the episode, Phil takes on the listing for the house next door.  Though he thinks he has found the perfect couple to purchase the place (not only does the husband collect fine wine, but he also works in PR for high-end shoe companies!), he and Claire scare them off, leaving room for the LaFontaines' offer to be accepted.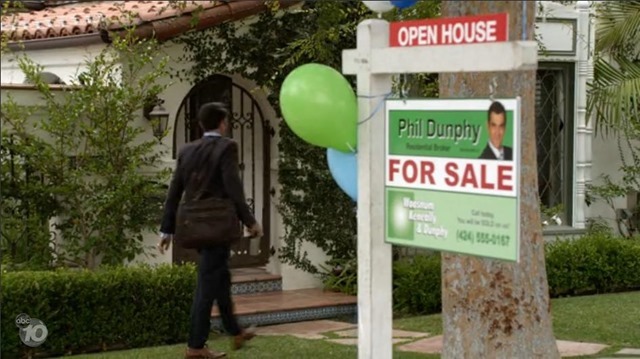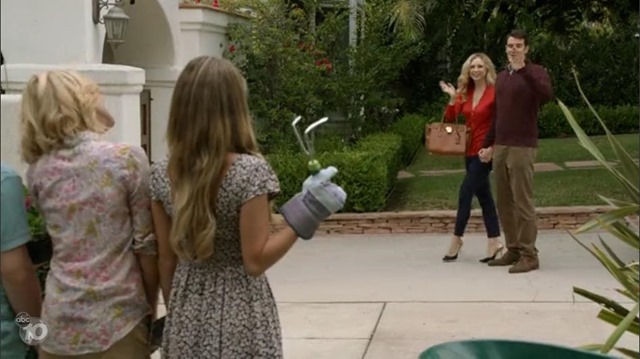 The pad then popped up in "Halloween 3: AwesomeLand," in which Claire and Ronnie went head-to-head in a battle to have the scariest decorated house in the neighborhood.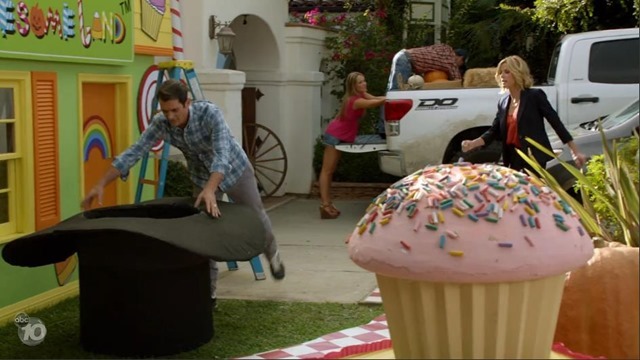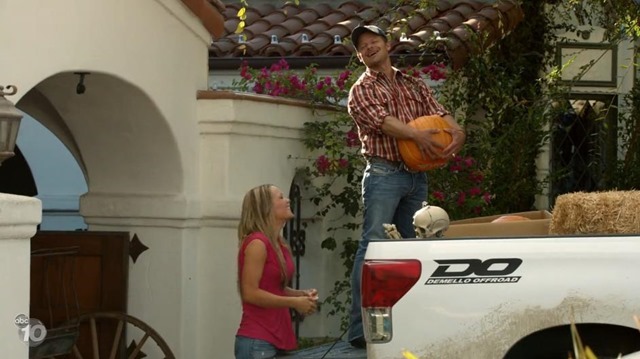 Most recently, it was featured in "The Big Guns," in which Ronnie decided to park his large boat "Jackpot" in the homes' shared driveway.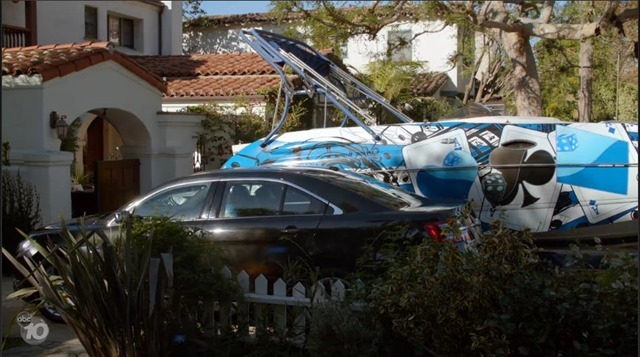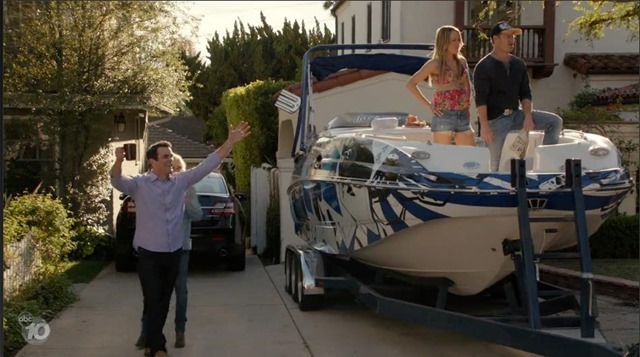 While we were stalking the residence, we happened to meet a woman who was working on the premises and she informed us that a house just up the street had also been used in "Halloween 3: AwesomeLand," in the scene in which Jay Pritchett (Ed O'Neill) and Gloria Delgado-Pritchett (Sofia Vergara) took their kids trick-or-treating.  So we ran right over to stalk it.  Sadly though, very little of it can be seen in the episode.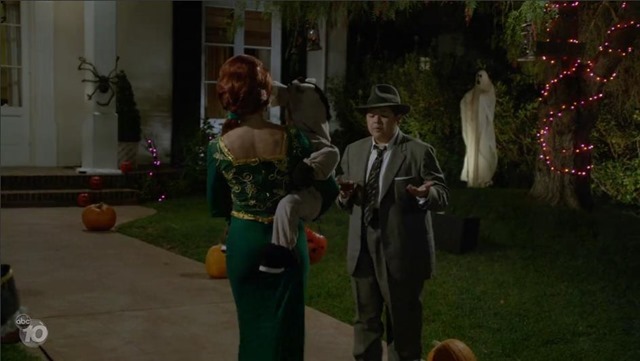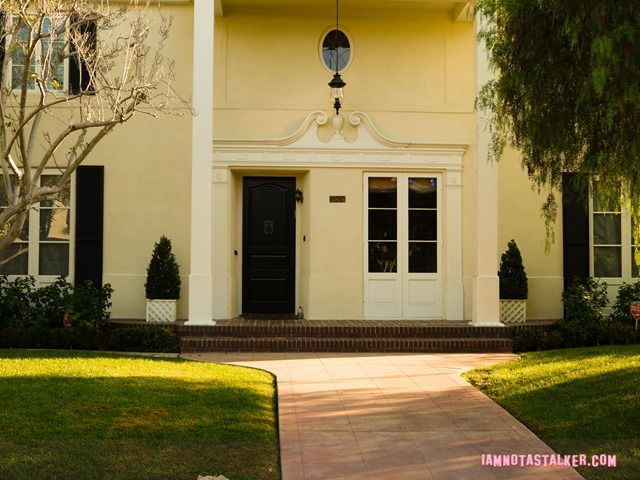 As you can see below, in real life the house is much larger than it appeared to be onscreen.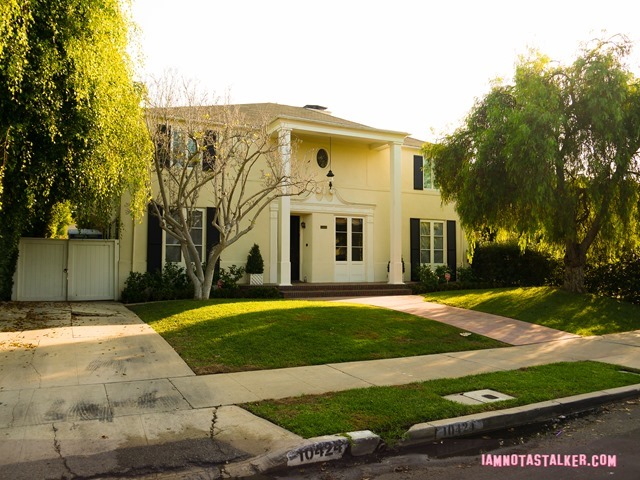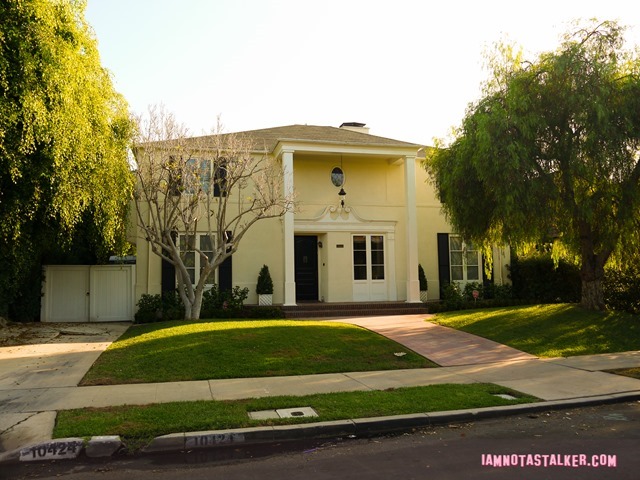 For more stalking fun, follow me on Facebook, Twitter, Instagram and Los Angeles magazine online.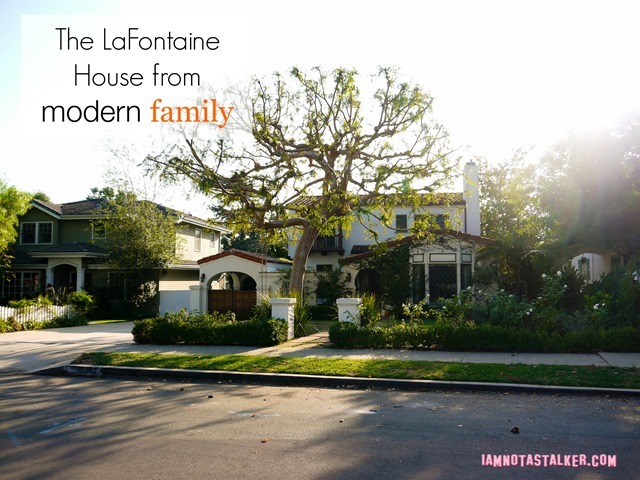 Until next time, Happy Stalking! 

Stalk It: Ronnie and Amber's house from Modern Family is located at 10342 Dunleer Drive in Cheviot Hills.   The residence where Jay and Gloria's children trick-or-treated in "Halloween 3: AwesomeLand" is located a block west at 10424 Dunleer Drive.
87577