Hamburger Hamlet from "Parks and Recreation"
Apr 7th, 2015 | By
Lindsay
| Category:
TV Locations
Halfway through writing this post, I realized I probably should have saved it until February.  At that point, though, it was too late to start over, so I figured c'est la vie.  Here goes.  A few years ago, when I first saw the "Galentine's Day" episode of Parks and Recreation, I recognized the restaurant featured in it as the Hamburger Hamlet in Pasadena.  I used to dine at the eatery fairly regularly when I lived in the area and immediately recalled its signature red leather seating, brick walling and dark wood accents while watching P&R.  It was not until a couple of a months ago that I decided to do any research on the locale, though, and when I got to comparing images of it to screen captures from the episode, I realized that, while similar, quite a bit did not match up.  I quickly surmised that "Galentine's Day" had most likely been lensed at another of the Hamburger Hamlet chain's many outposts and, sure enough, eventually discovered that filming had taken place at the Sherman Oaks location.
The Hamburger Hamlet chain was established by actor Harry Lewis and his wife, Marilyn, in 1950.  The first outpost stood on the corner of Sunset Boulevard and Hilldale Avenue in West Hollywood and served comfort food and gourmet hamburgers.  It was insanely popular from the get-go.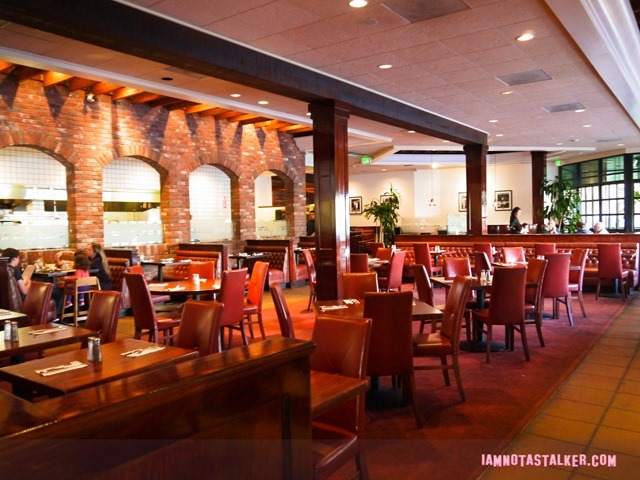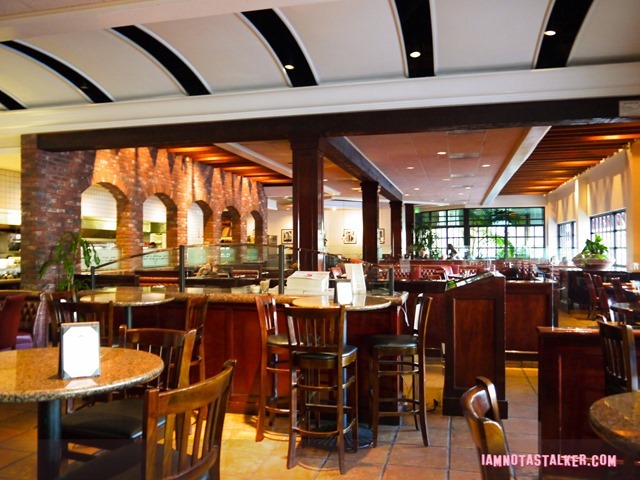 It was not long before HH outposts were cropping up all over Los Angeles, as well as in other states.  In its heyday, 23 sister restaurants dotted the country.  The L.A. locations were known as being celebrity hot spots, attracting such legendaries as Lucille Ball, Frank Sinatra, Diahann Carroll, Bette Davis, Danny Thomas, Mel Brooks, Warren Beatty, Ronald Reagan, Elizabeth Taylor, Sammy Davis Jr., Tony Curtis, Florence Henderson, Elton John, Betty White, Nancy Sinatra, and Dean Martin.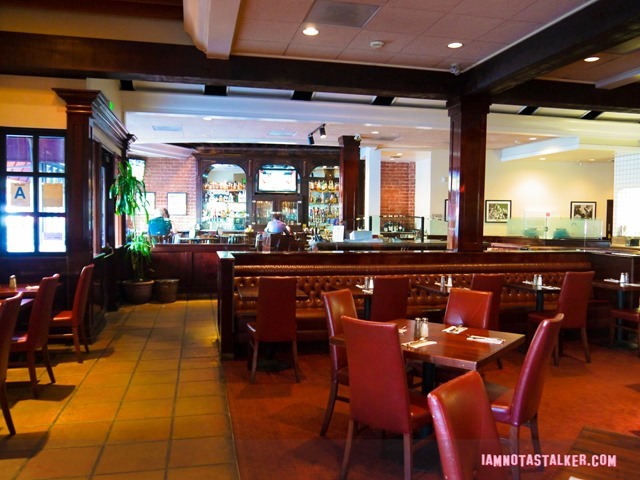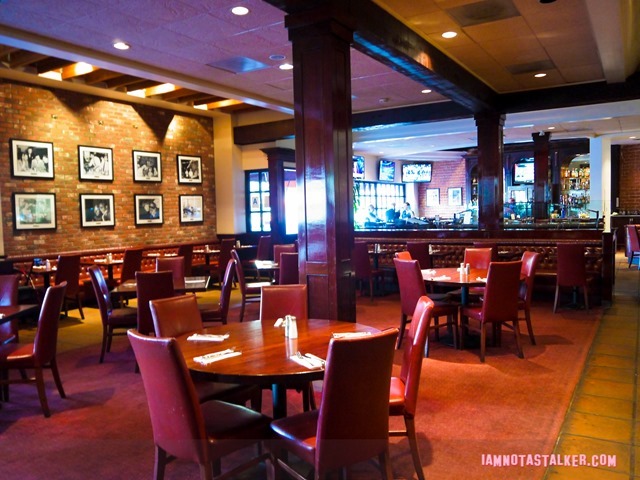 Harry and Marilyn sold the chain, as well as their Beverly Hills eatery Kate Mantilini, for a whopping $30 million in 1987.  They later ended up buying Kate Mantilini back and subsequently opened up a sister location in Woodland Hills.  Both were also insanely popular with celebrities  (I once dined next to Reese Witherspoon at the Beverly Hills outpost) and non-celebrities alike, but have since, sadly, closed.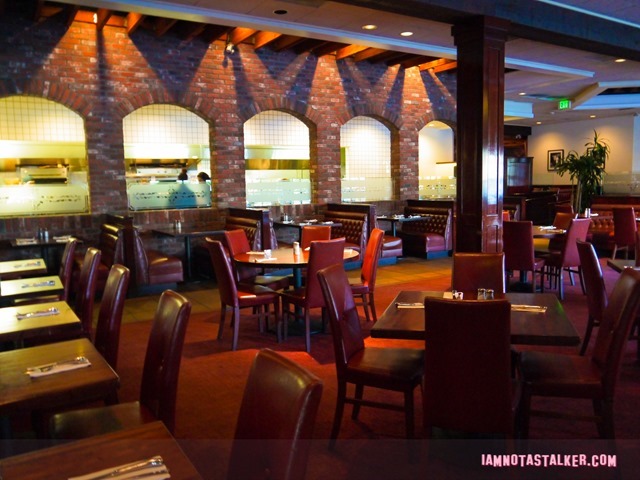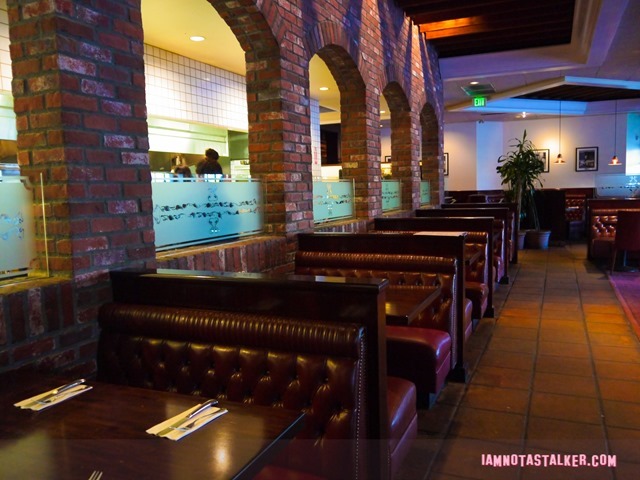 Recent years have not been kind to the Hamlet.  Though the eateries were still bustling with business most days, news of closures popped up regularly.  When the Pasadena outpost was shuttered in January 2014, the only HH left in the L.A. area was in Sherman Oaks.  It, too, wound up closing in June of last year, but was, thankfully, acquired by Kevin Michaels and Brett Doherty, the restaurateurs behind Killer Shrimp in Marina del Rey – another popular filming location that I I blogged about here.  The duo reopened the site, keeping many of the Hamlet's menu staples intact, in September.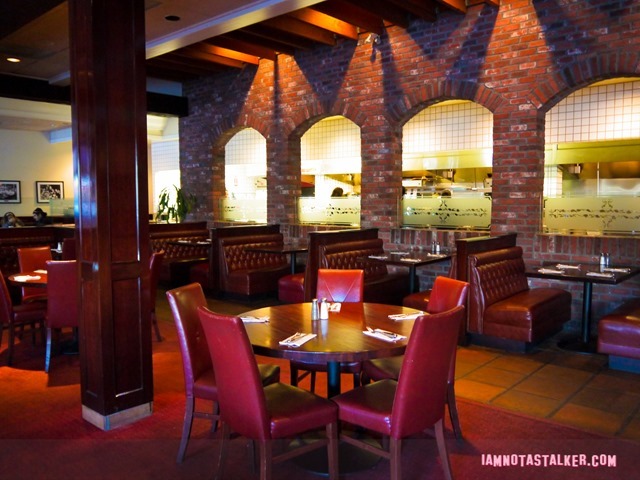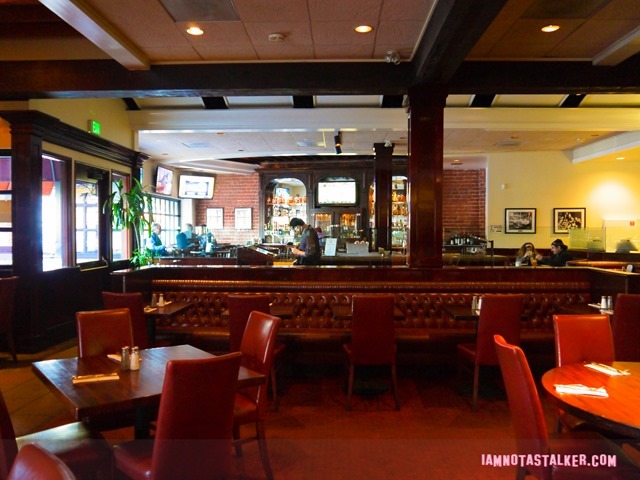 I have been a huge fan of the Hamlet ever since I first moved to Southern California and am happy to report that the re-opened Sherman Oaks location did not disappoint.  As always, the food was great and the service friendly.  Supposedly, the space will be undergoing a remodel at some point this year, though, so if you want to see it in its current state, I wouldn't wait.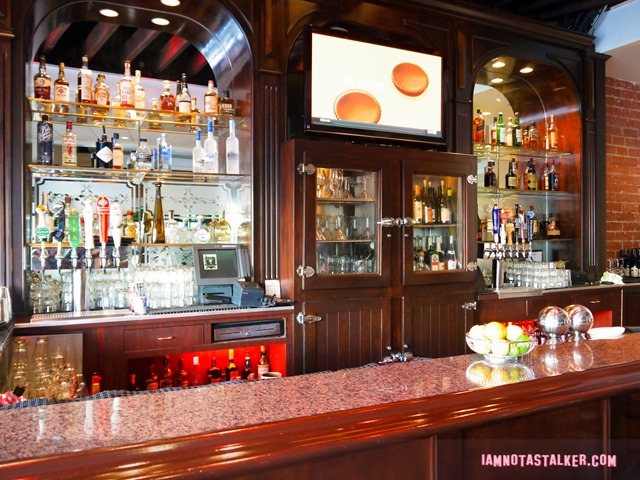 In the Season 2 episode of Parks and Recreation titled "Galentine's Day," which aired in 2010, Hamburger Hamlet was where Leslie Knope (Amy Poehler) took her girlfriends out for their annual Galentine's Day breakfast.  For those who did not watch P&R and are confused as to what exactly Galentine's Day is, I'll let Leslie explain – "Every February 13th, my lady friends and I leave our husbands and our boyfriends at home and we just come and kick it breakfast-style.  Ladies celebrating ladies.  It's like Lilith Fair, minus the angst . . . plus frittatas."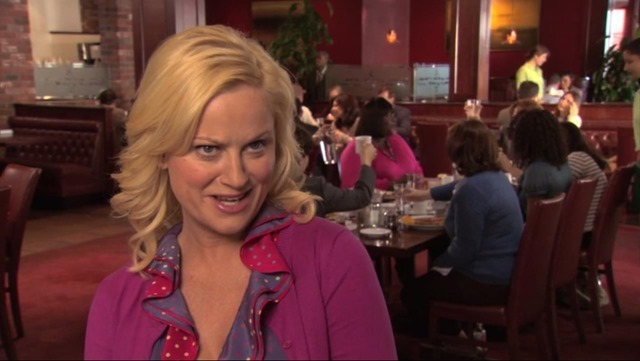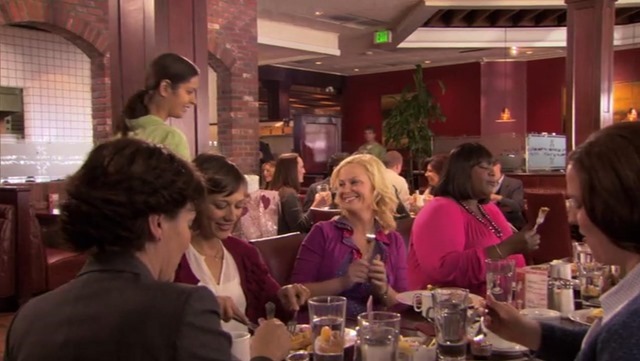 Leslie and the girls returned to the Hamlet in 2012 to film another Galentine's Day breakfast scene for Season 4's "Operation Ann."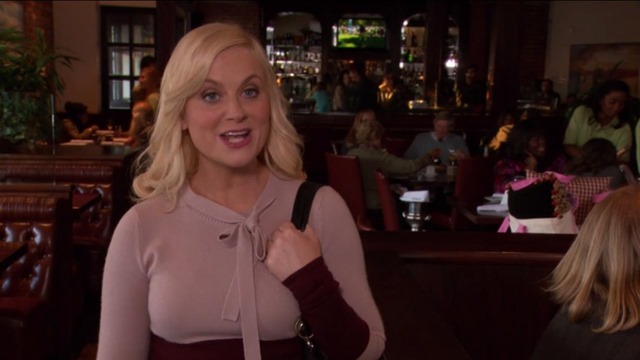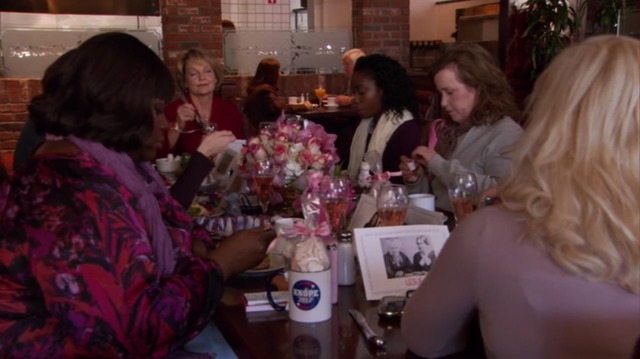 Oddly though, a different place – Villa restaurant from Must Love Dogs, which I blogged about here – was used for the establishing shot of the restaurant in the episode.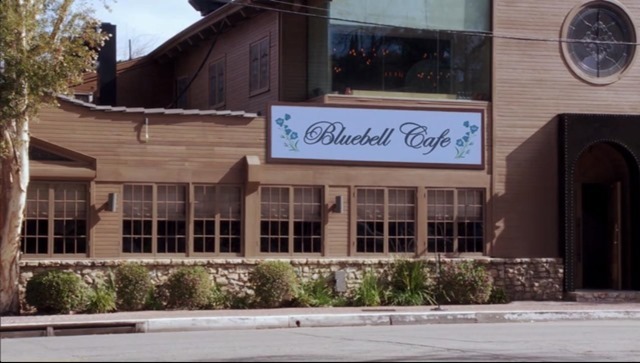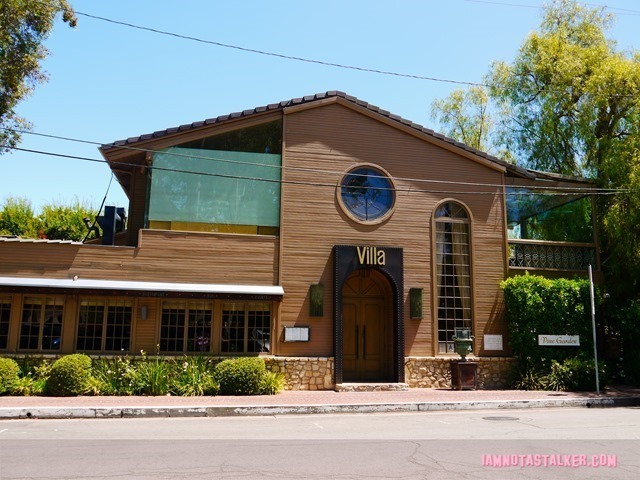 Fellow stalker Owen, of the When Write Is Wrong blog, also informed me that the Sherman Oaks Hamburger Hamlet was used in the Season 8 episode of The Office titled "The List" as the spot where Robert California (James Spader) took a select few Dunder Mifflin employees for lunch.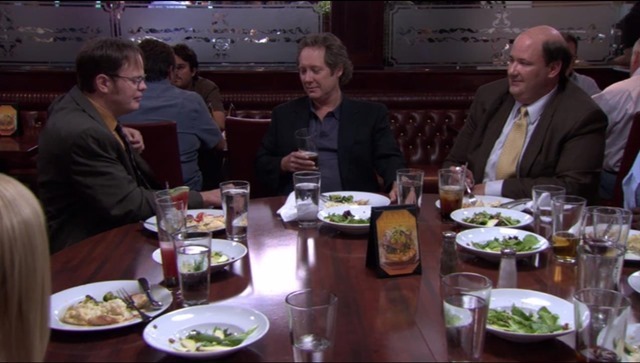 For more stalking fun, follow me on Facebook, Twitter, Instagram and Los Angeles magazine online.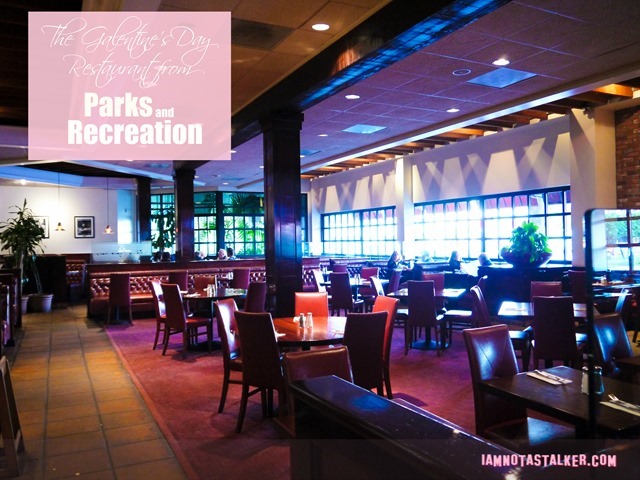 Until next time, Happy Stalking! 

Stalk It: Hamburger Hamlet, aka the Galentine's Day restaurant from Parks and Recreation, is located at 4419 Van Nuys Boulevard in Sherman Oaks.  You can visit the eatery's official website here.
88594