ARIA Resort & Casino "The Bachelor"
Apr 20th, 2015 | By
Lindsay
| Category:
TV Locations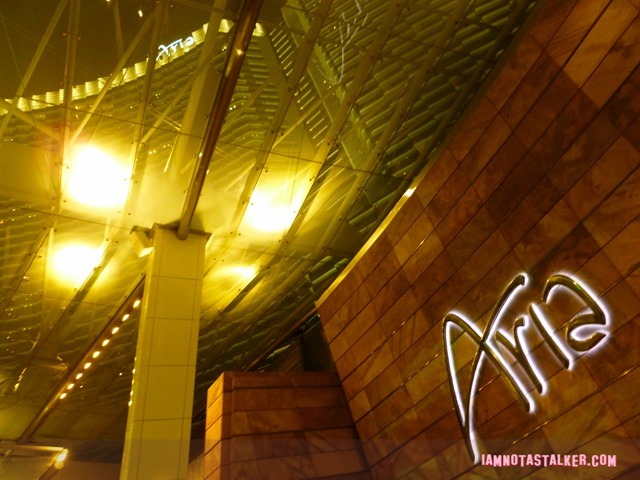 Each season, The Bachelor reality series whisks its stars and contestants to various exotic, high-end locales.  During Brad Womack's second stint as The Bachelor, he and the ladies (including my girl Emily Maynard) headed to the ARIA Resort & Casino in Las Vegas.  Prior to last month, I had not been to Sin City in over a decade (that's like a lifetime in Vegas years!), long before the ARIA had been built, and I was absolutely itching to stalk the place.  So I dragged the Grim Cheaper right on over there to grab cocktails our second night in town.
ARIA Resort & Casino, which is comprised of two curvilinear glass towers, is situated in the middle of CityCenter, a 67-acre, 6-building complex consisting of 3 condominium towers, 3 hotels with a total of 4,800 rooms, and an upscale mall named The Shops at Crystals.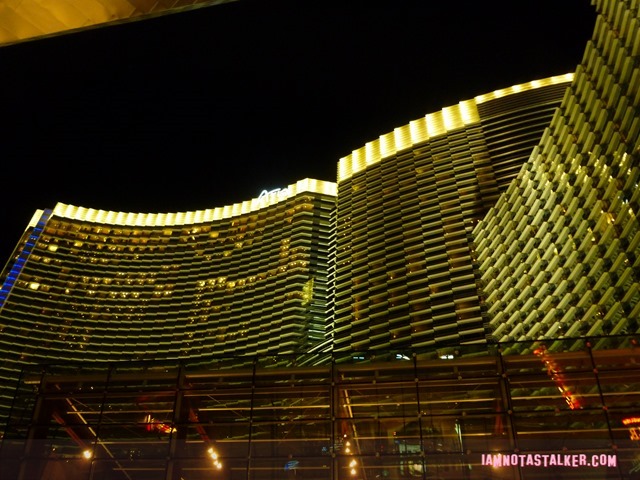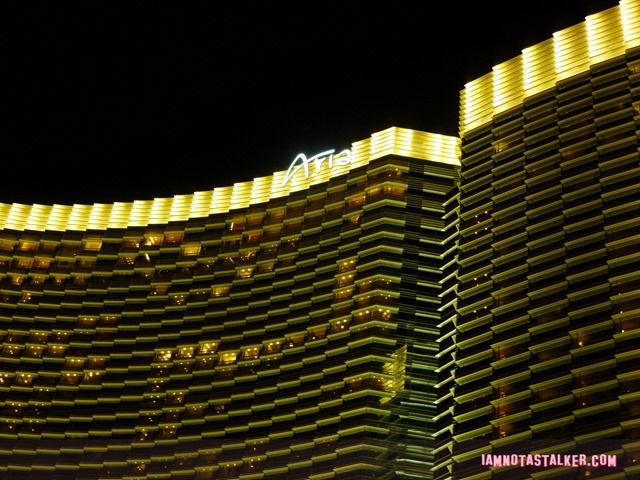 ARIA was designed by Pelli Clarke Pelli Architects and opened to the public in December 2009.  According to a USA Today article from that year, the site's unusual name was derived from the fact that the hotel is the focal point of the CityCenter complex and arias are the focal points of operas.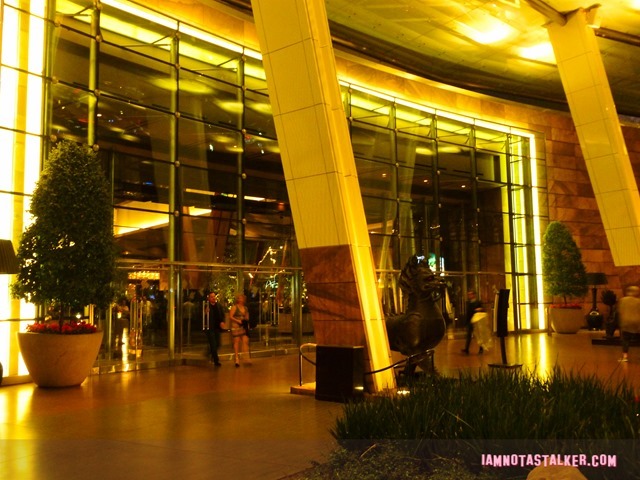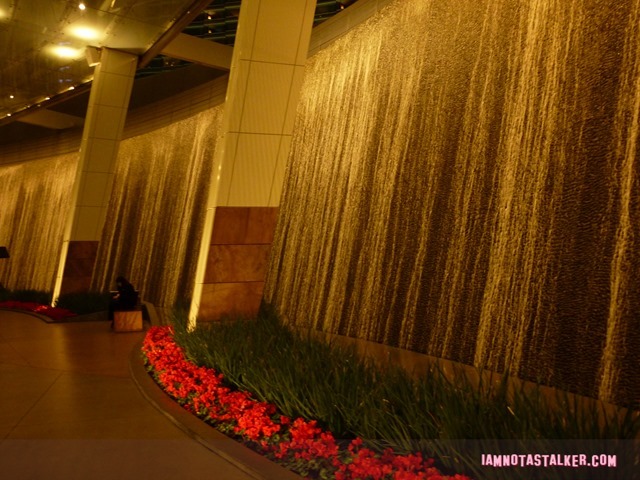 The AAA Five Diamond-rated hotel stands at 600 feet tall, measures 4,000,000 square feet, and is nothing short of stunning!  The property features 4,004 rooms and suites, 16 restaurants, 15 bars and nightclubs, 5 pools, 3 hot tubs, an 80,000-square-foot spa, a convention center, a theater, and, of course, a casino.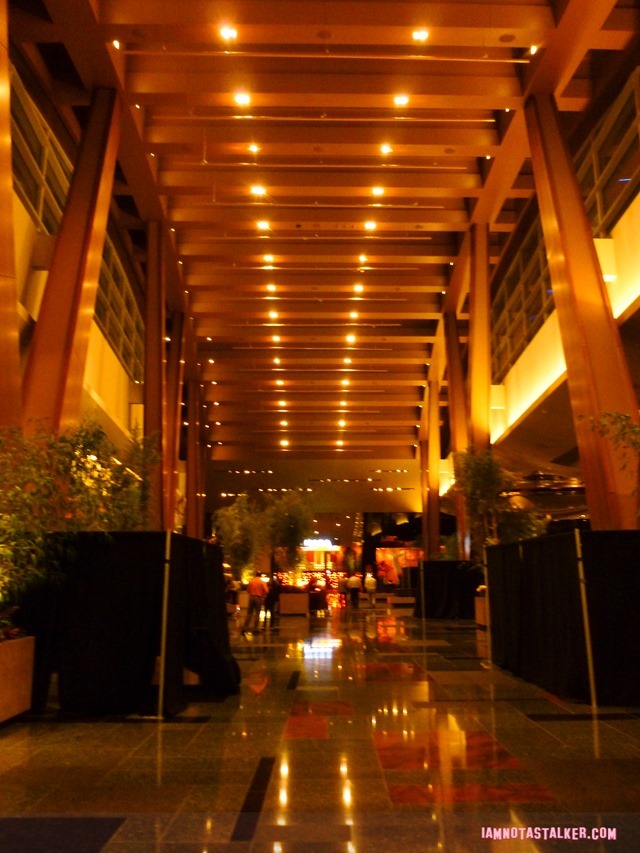 ARIA's three-story lobby boasts incredible textures.  I realize that is kind of an odd way to describe the design of a hotel, but every corner of the place seems to sport a uniquely tactile feature.  From a hanging glass ball curtain . . .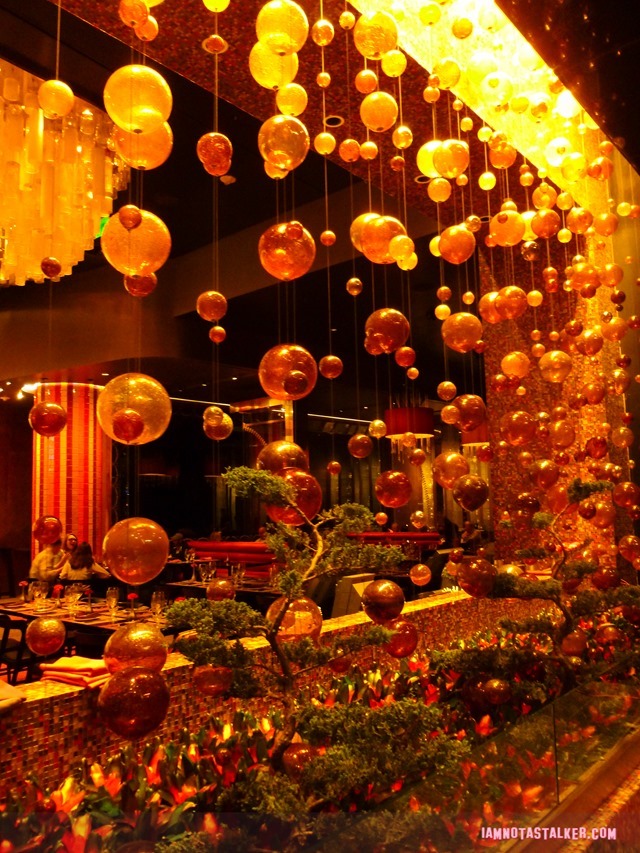 . . . to a wall of thick, reclaimed wood planks . . .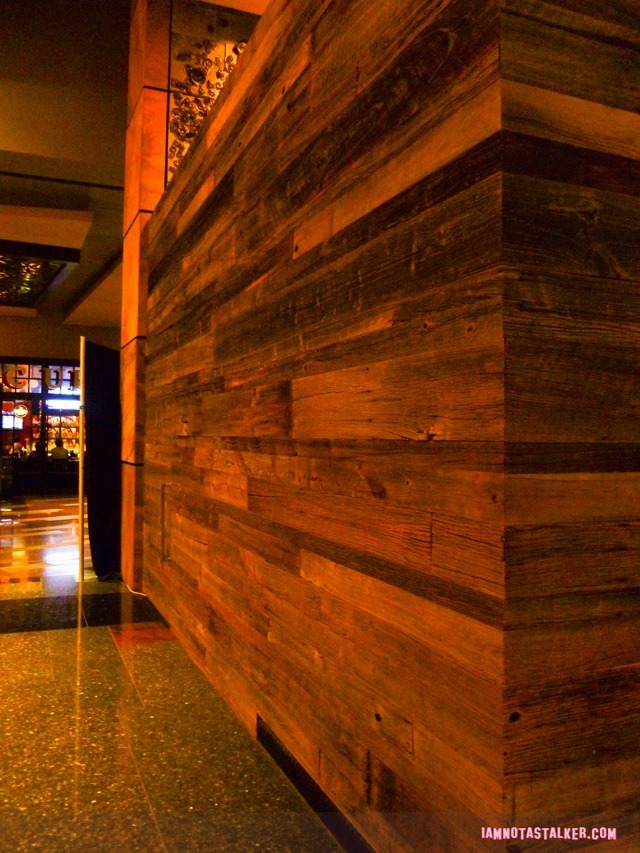 . . . to a massive chandelier made of what appeared to be paper-thin shells – every décor piece had its own unique look and feel and, when put together, the result was fabulous.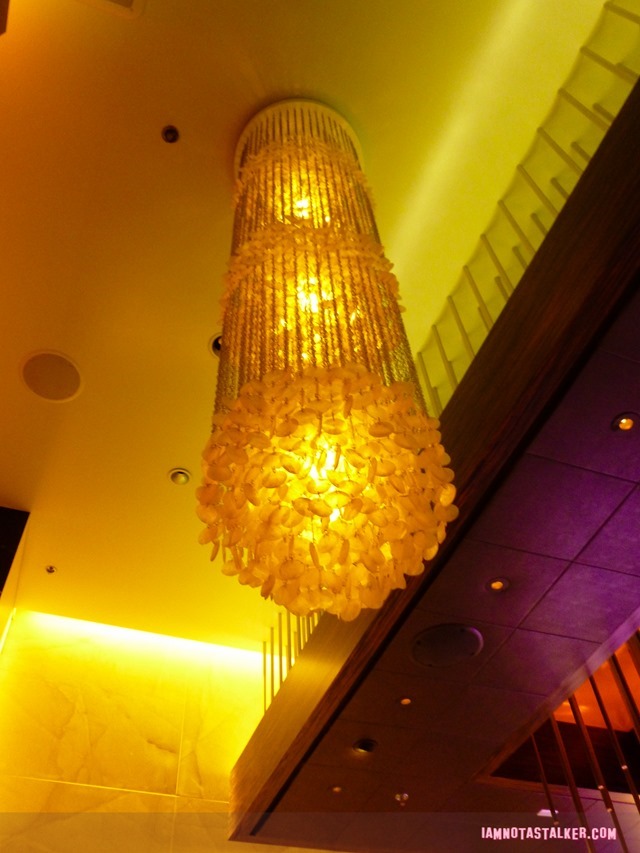 I was especially enamored of the 84-foot silver sculpture situated behind the registration desk.  Named Silver River, the piece, which was designed by Maya Lin, who also designed the Vietnam Veterans Memorial in Washington, D.C., was inspired by the layout of the Colorado River.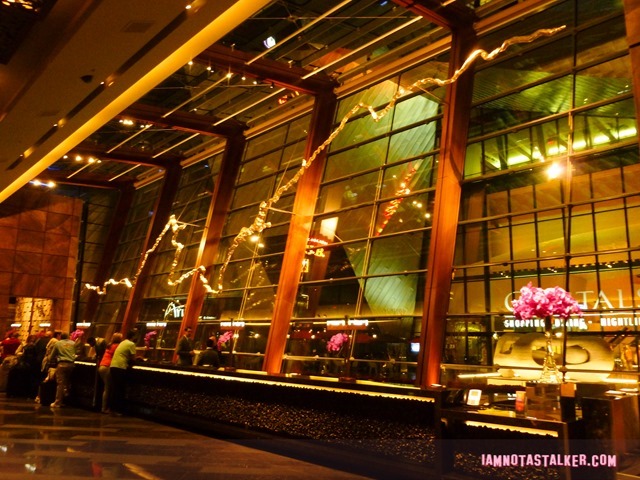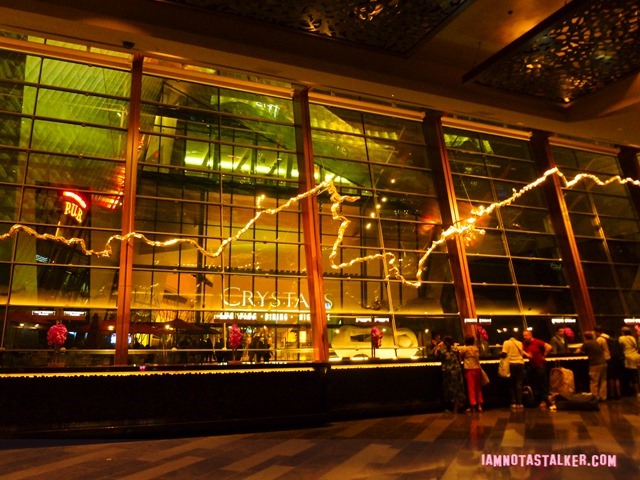 And don't even get me started on The Shops at Crystals!  It is easily the most architecturally unique mall I have ever set foot in.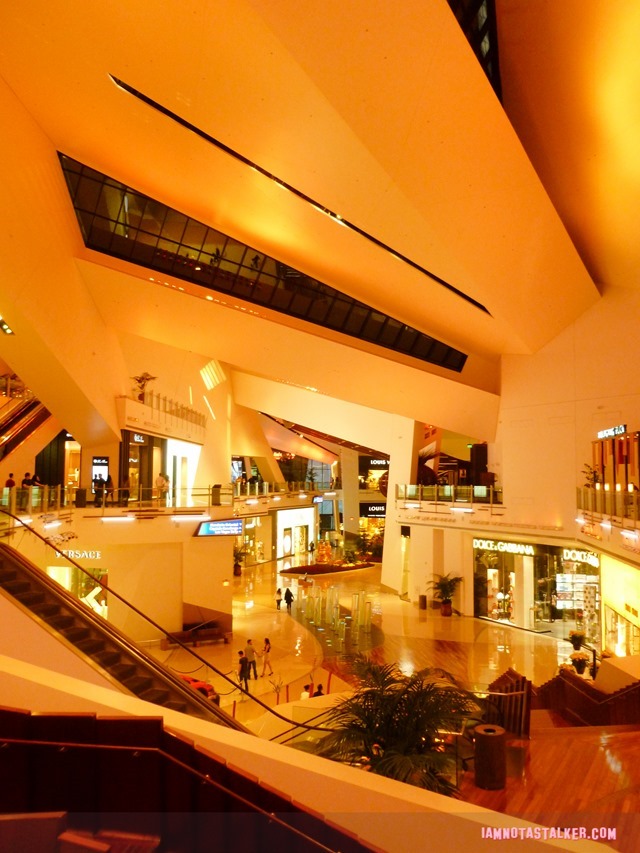 I mean, check out that ceiling!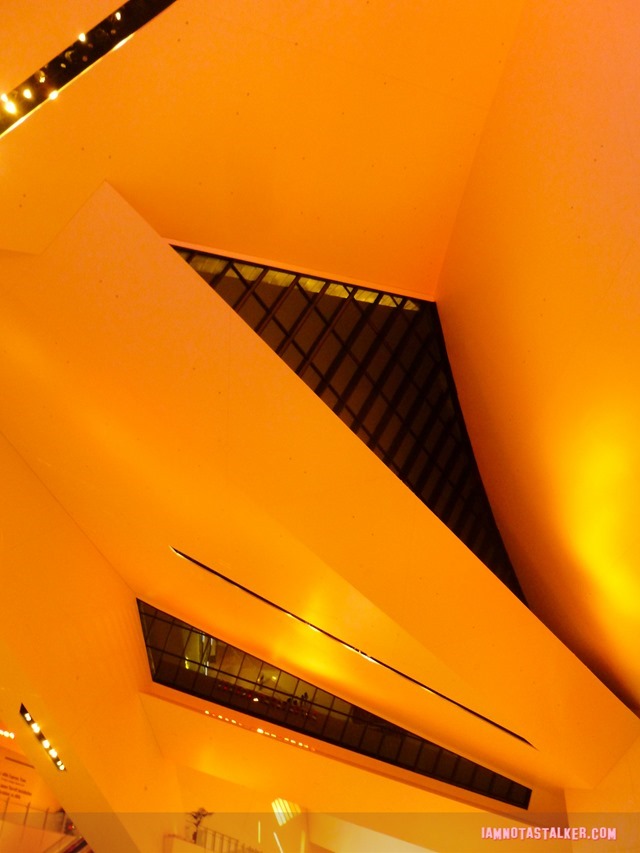 The Crystals' Starbucks was pretty darn amazing, as well.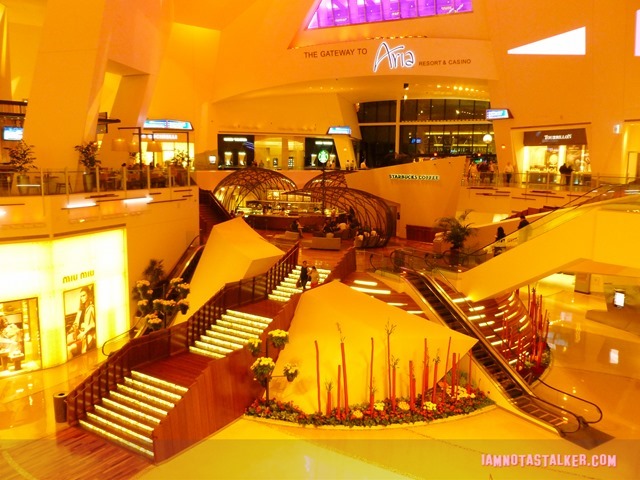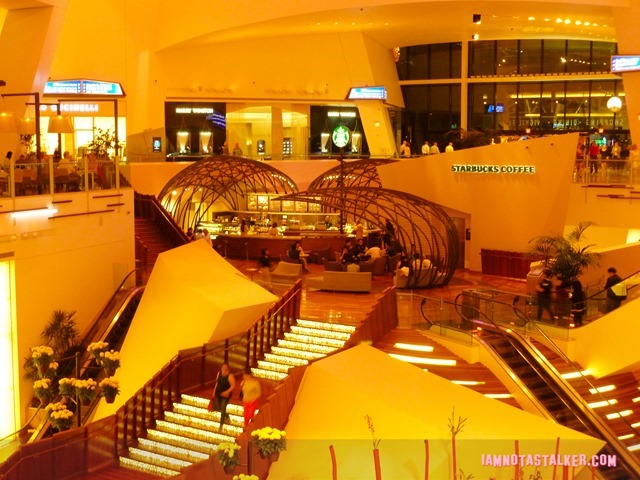 During a Season 15 episode of The Bachelor, Brad Womack and the ladies ventured to Las Vegas for a series of dates.  The ARIA was used extensively throughout the episode.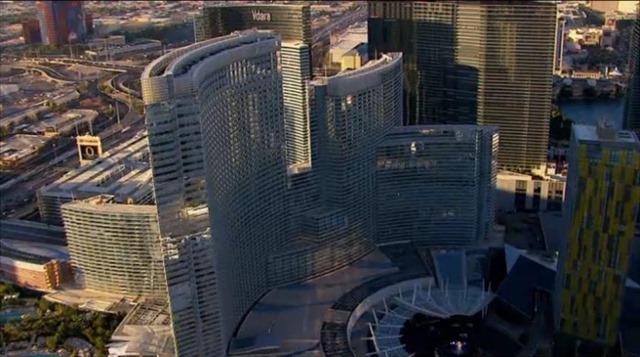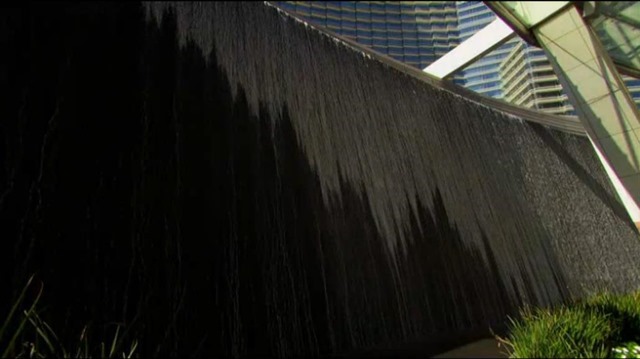 While there, the women stayed in one of the hotel's massive Sky Suites.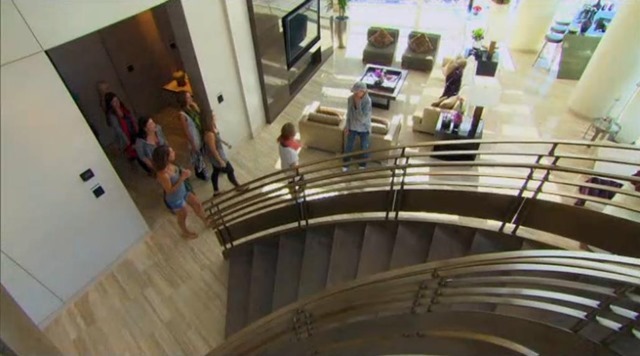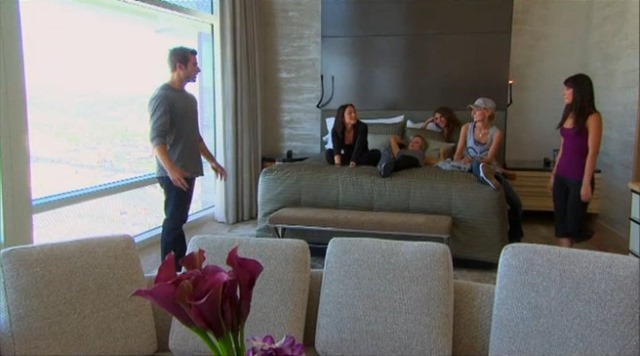 Many of the dates took place at ARIA, as well.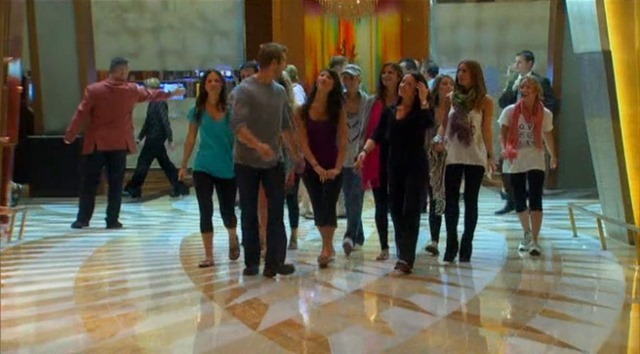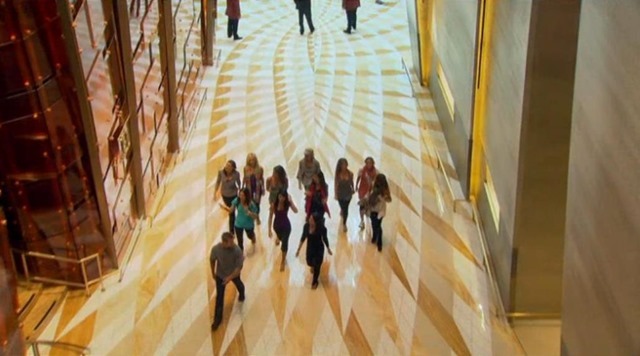 The most memorable date, for me at least, was Shawntel Newton's shopping spree date at The Shops at Crystals, during which she got to purchase anything and everything she wanted.  Um, DREAM DATE!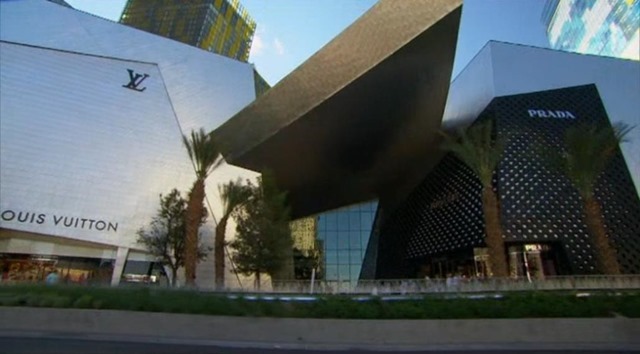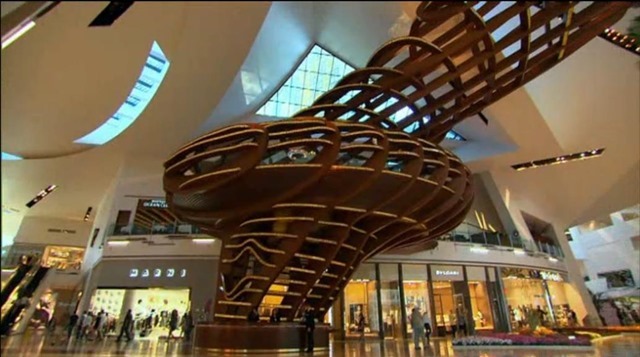 As if that wasn't enough, Shawntel's date ended with a dinner and fireworks show on the roof of Crystals.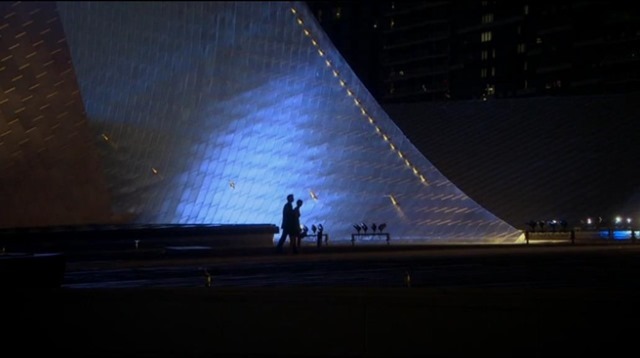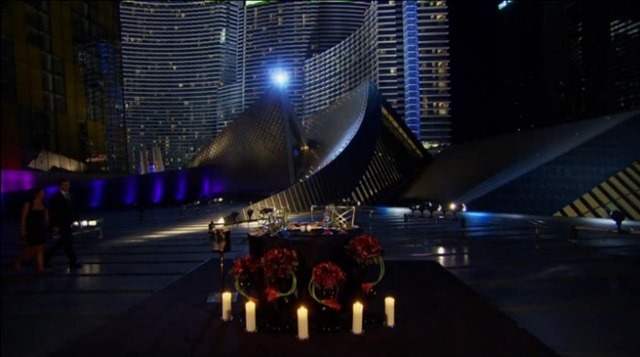 ARIA was also featured in a Season 6 episode of The Bachelorette in which Ali Fedotowsky took Jesse Beck to Las Vegas for a one-on-one date.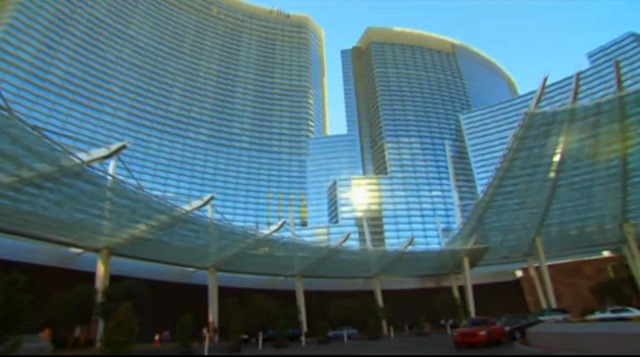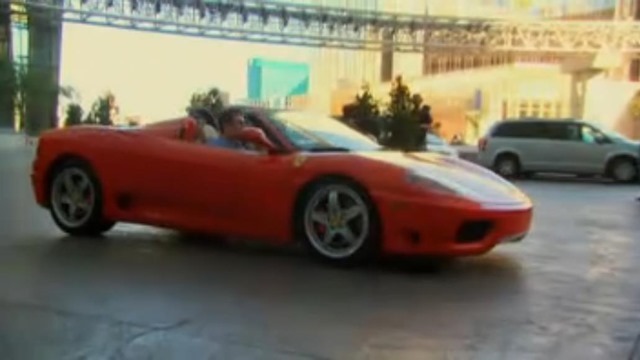 During the date, the couple spent time at ARIA's Liquid Pool & Lounge . . .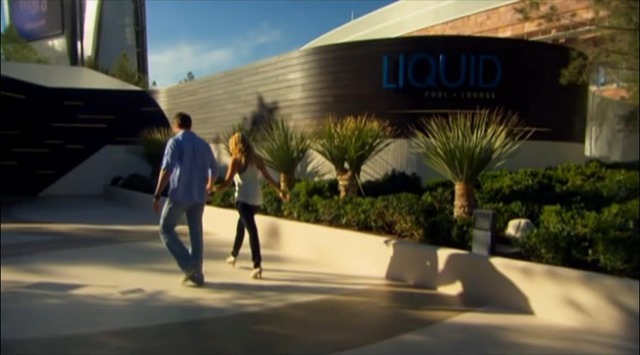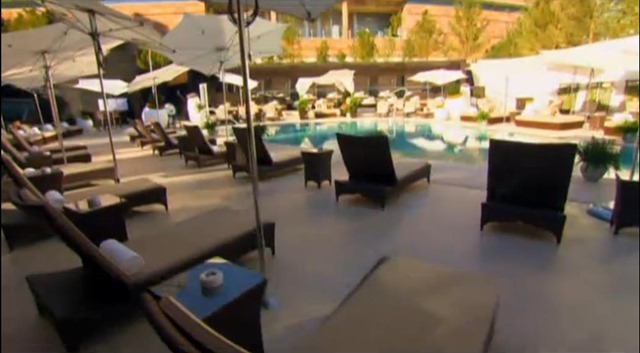 . . . and ate dinner in a Sky Villa.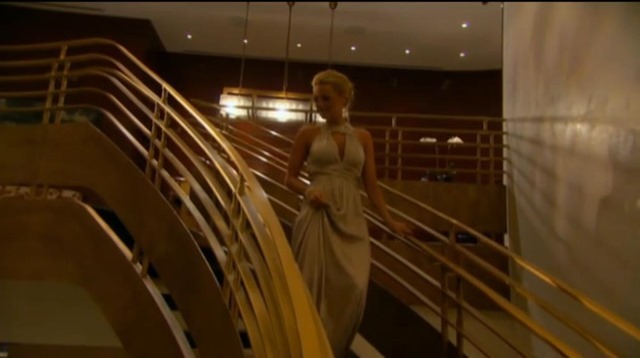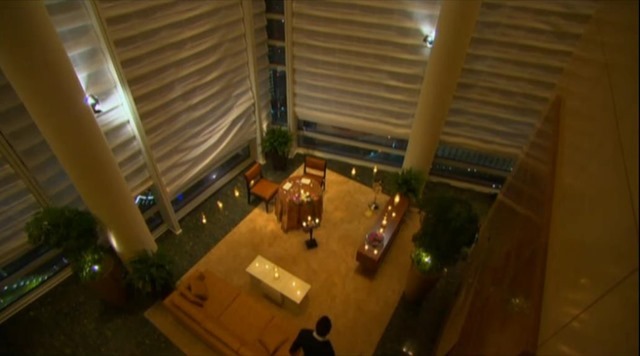 They also attended a private concert with singer Jamie Cullum at ARIA's Haze Nightclub, which has since closed.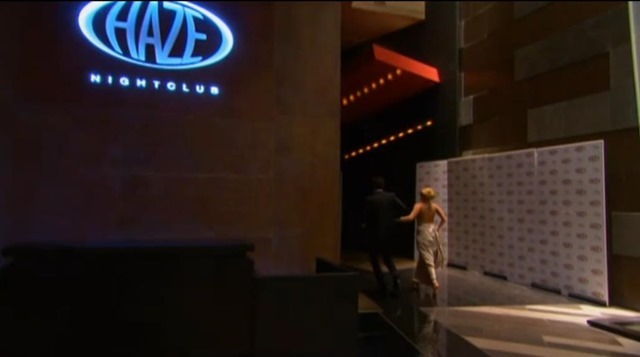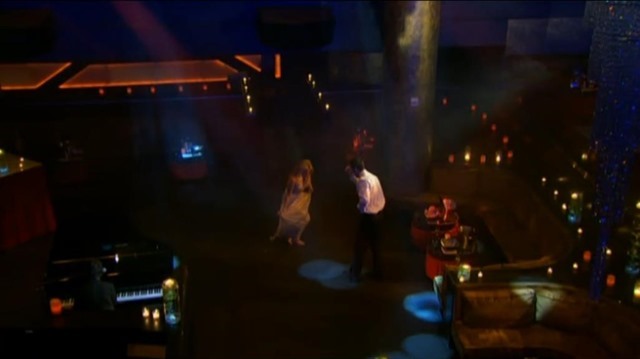 Much of Last Vegas, one of my favorite movies of 2013, took place at ARIA.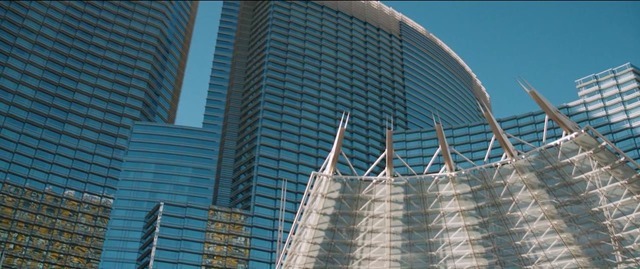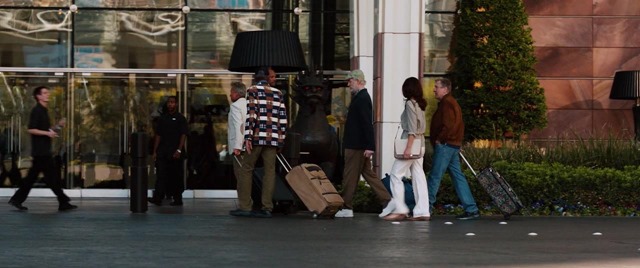 In the comedy, childhood buddies Billy (Michael Douglas), Paddy (Robert De Niro), Archie (Morgan Freeman) and Sam (Kevin Kline) gather at ARIA for Billy's bachelor party.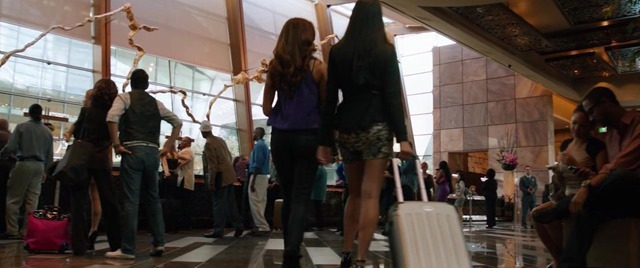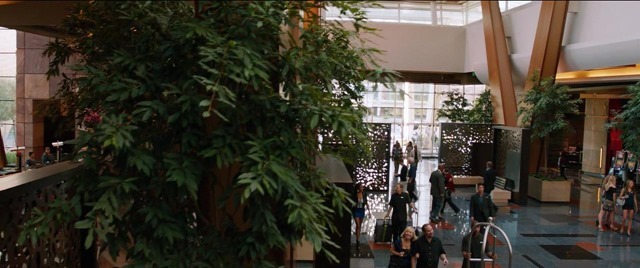 Though much of the hotel was featured throughout the movie, the guys' four-bedroom Penthouse Villa was just a set.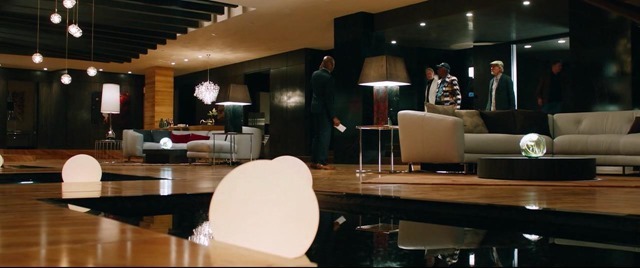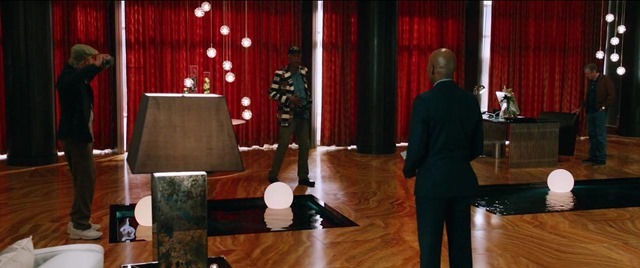 In the 2013 thriller Now You See Me, the Four Horsemen – J. Daniel Atlas (Jesse Eisenberg), Merritt McKinney (Woody Harrelson), Henley Reeves (Isla Fisher) and Jack Wilder (Dave Franco) – were arrested at the ARIA.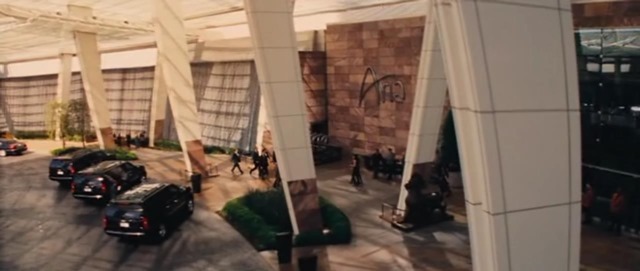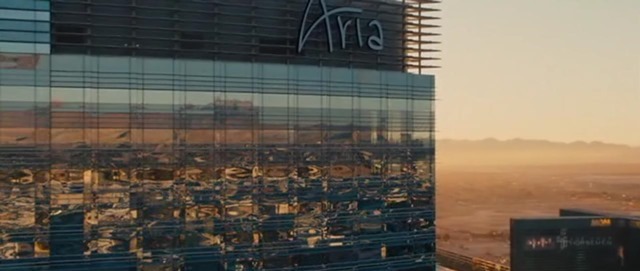 One of the hotel's Sky Villas was used in the filming.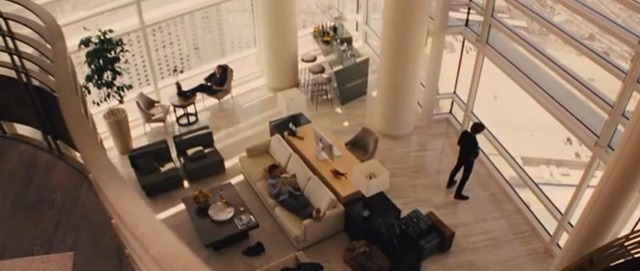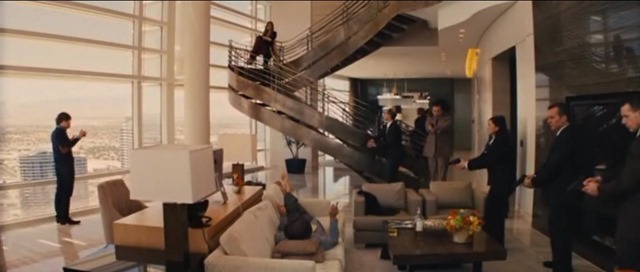 And this past weekend, Sarah Jessica Parker was on hand at The Shops at Crystals for the launch of the pop-up boutique for her The SJP shoe collection (images below via The Shops at Crystals Instagram and the SJP Collection Instagram).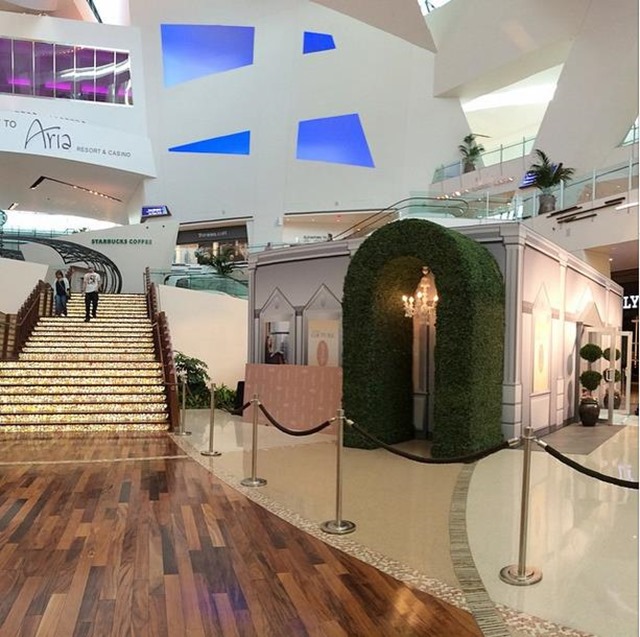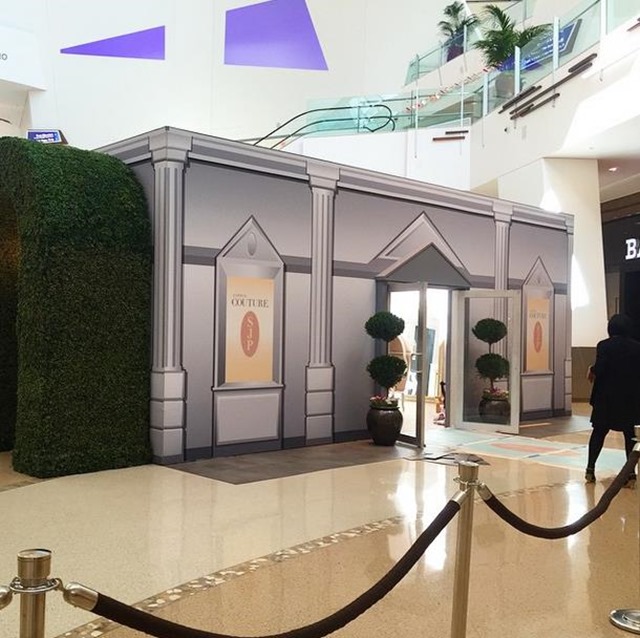 For more stalking fun, follow me on Facebook, Twitter, Instagram, Los Angeles magazine and Discover Los Angeles.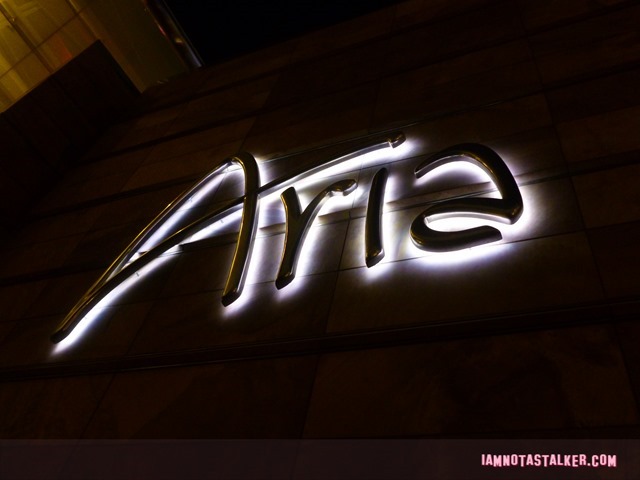 Until next time, Happy Stalking! 

Stalk It: ARIA Resort & Casino, from The Bachelor, is located at 3730 South Las Vegas Boulevard in Las Vegas.  You can visit the hotel's official website here.
88859