Vickie's Diner from "Lucky You"
May 12th, 2015 | By
Lindsay
| Category:
Movie Locations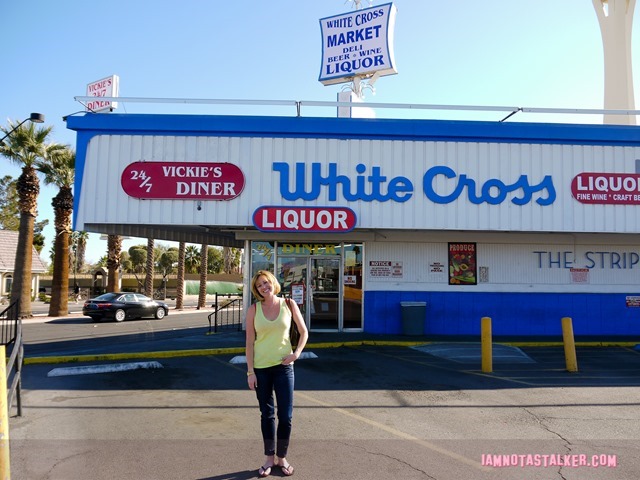 This year is literally flying by!  It seems like just yesterday that the Grim Cheaper and I headed to Las Vegas, but in actuality our mini work trip/vacay took place over two months ago!  And I still have yet to post all of the stalking sites we visited while there, including today's locale, which comes courtesy of my friend/Drew Barrymore aficionado Ashley, of The Drewseum website.  A few years back, Ashley posted pictures of Tiffany's Café, a small Sin City restaurant that was featured in Drew's 2007 flick Lucky You.  One of Ashley's photos showed a poster prominently displayed on the restaurant's wall that had been signed by the movie's cast.  Once I saw that, I was, of course, chomping at the bit to see the place in person, so I dragged the GC right on over there to grab lunch while we were in town.
Tiffany's Café was originally founded in 1955 (or 1960, depending on which website you're reading) inside of White Cross Drugs pharmacy.  The 1,200-square-foot eatery was so named for the vintage Tiffany-style lamps that dot the ceiling above its central lunch counter.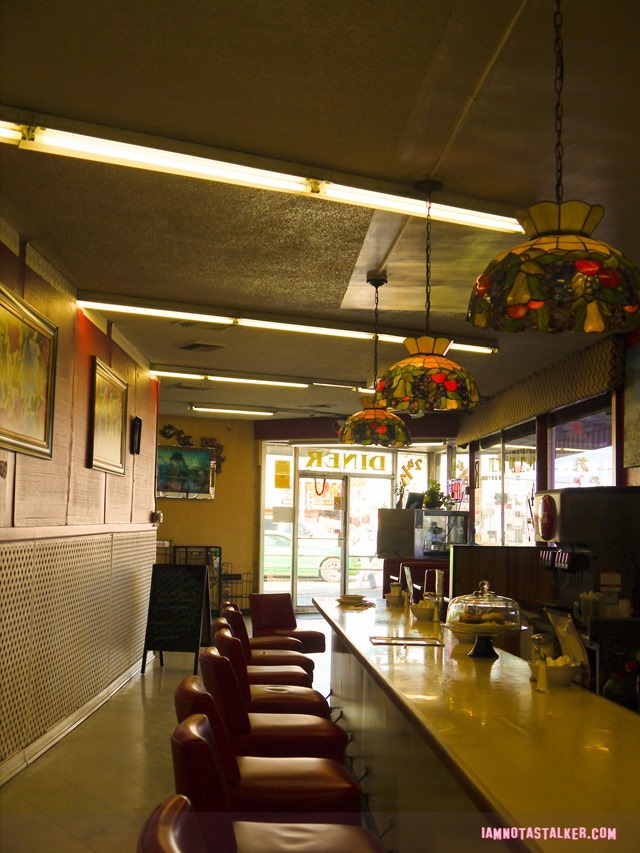 When White Cross Drugs (where Elvis Presley and members of the Rat Pat regularly had prescriptions filled in the '50s and '60s) was shuttered in March 2012, people assumed that Tiffany's had closed down as well, and the restaurant suffered from a decline in patronage.   When longtime owner Teddy Pappas eventually decided to retire, the place was acquired by Vickie Kelesis, a Tiffany's waitress since 2006.  She re-opened the  eatery, changing its name to Vickie's Diner, but the menu (which offers homemade, preservative-free fare), was left the same, aside from a few additions.  White Cross Drugs was also re-opened as White Cross Market, an upscale grocery store, in 2013 and, when we were there, business appeared to be on an upswing.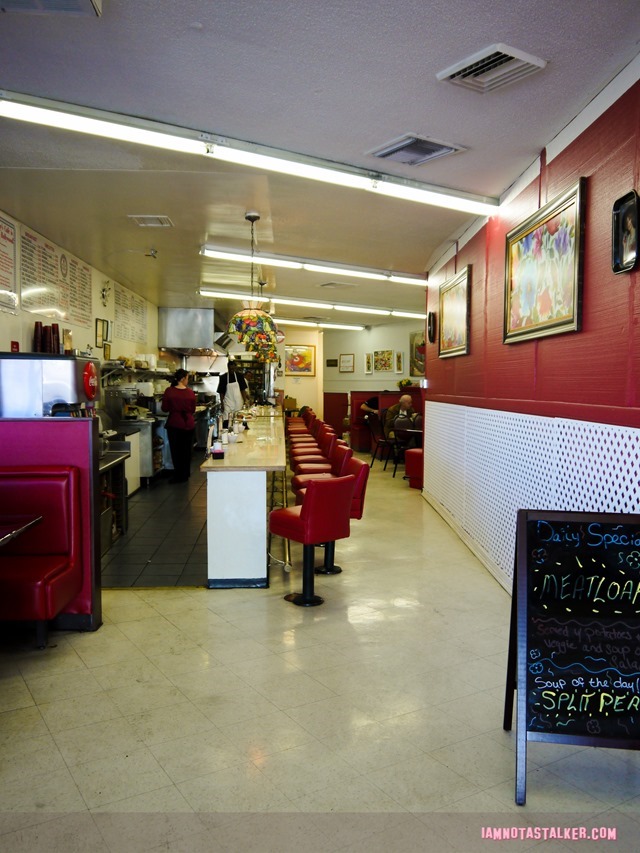 The food at Vickie's is fabulous!  I opted for the chicken strips (natch), which were divine.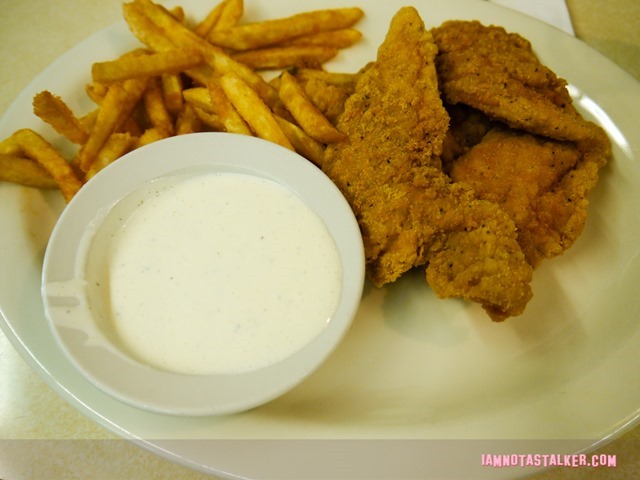 The GC ordered a chicken pita, which I sampled and liked almost as much as the chicken strips!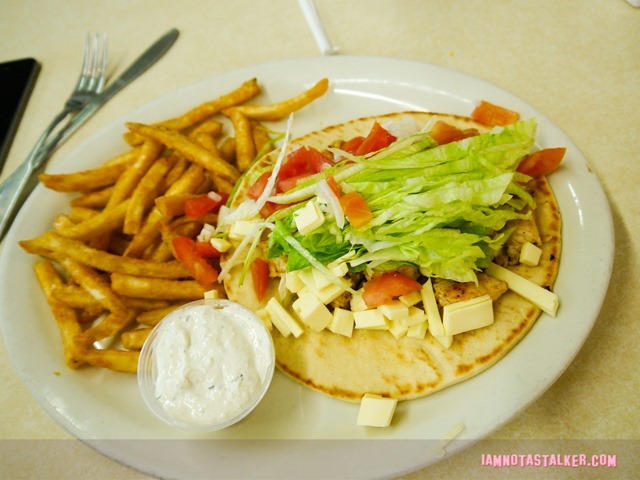 In Lucky You, Billie Offer (Drew Barrymore) accompanies Huck Cheever (Eric Bana) to Tiffany's Café for breakfast after agreeing to give him a second chance.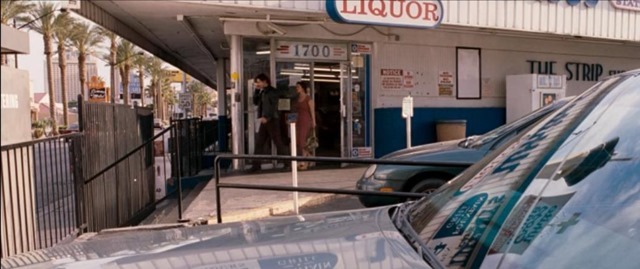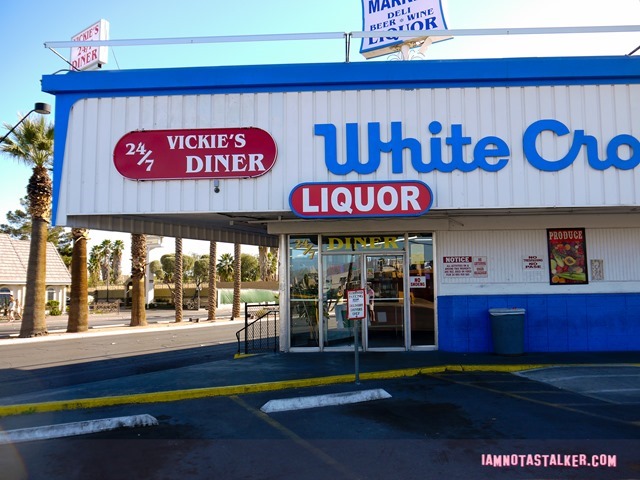 While there, they run into Eric's father, L.C. Cheever (Robert Duvall).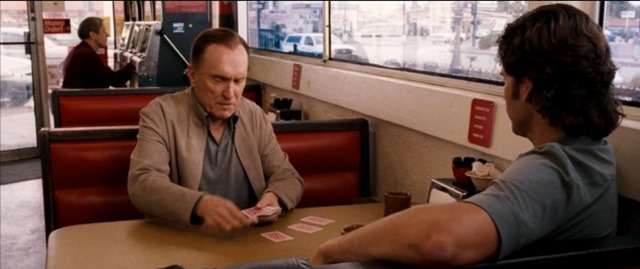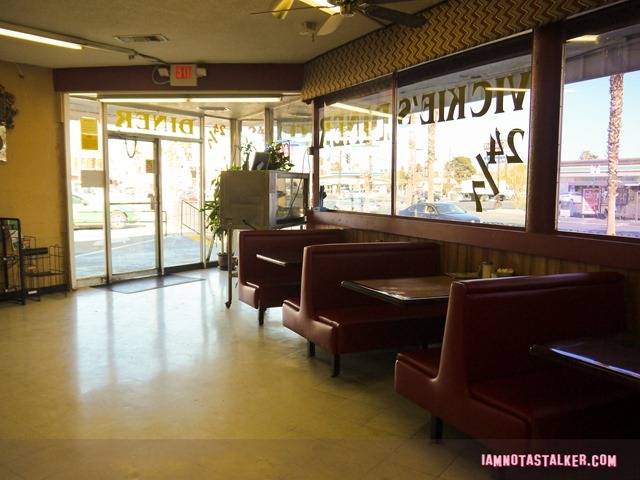 The scene was filmed towards the front of the restaurant, in the bank of booths located near Vickie's entrance door.  The exact booth used in the movie is denoted with a pink arrow in the photograph below.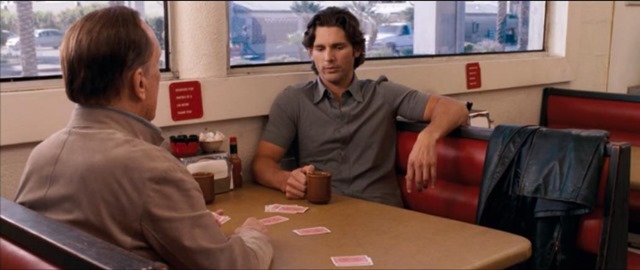 White Cross Drugs was also visible in the scene.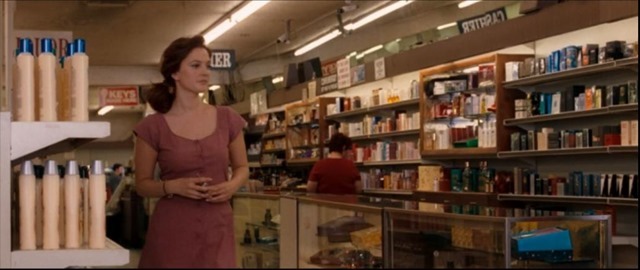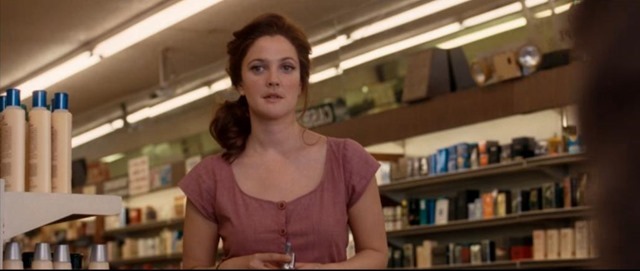 Vickie's Diner looks a bit different today, but is still recognizable from its onscreen appearance.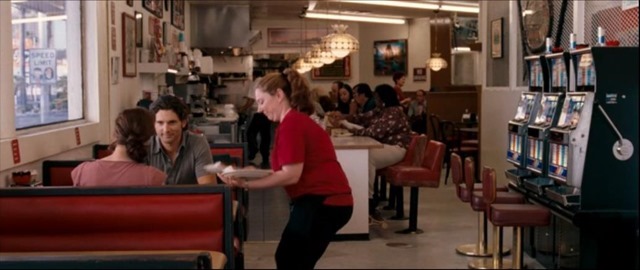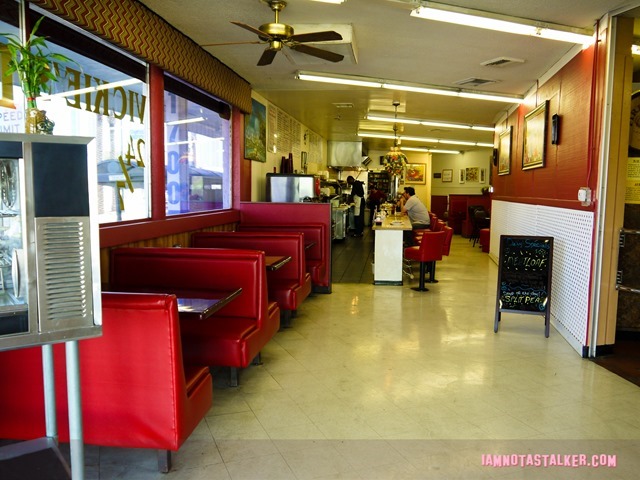 You can check out some photographs of what the restaurant looked like shortly after filming took place on The Drewseum website here.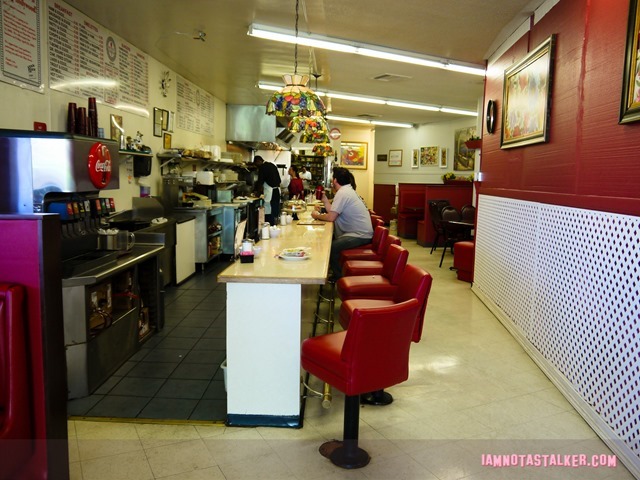 Sadly, the poster that the cast signed during the filming has faded and Robert Duvall's autograph is the only one still visible.  You can see what the autographs originally looked like on Ashley's site here.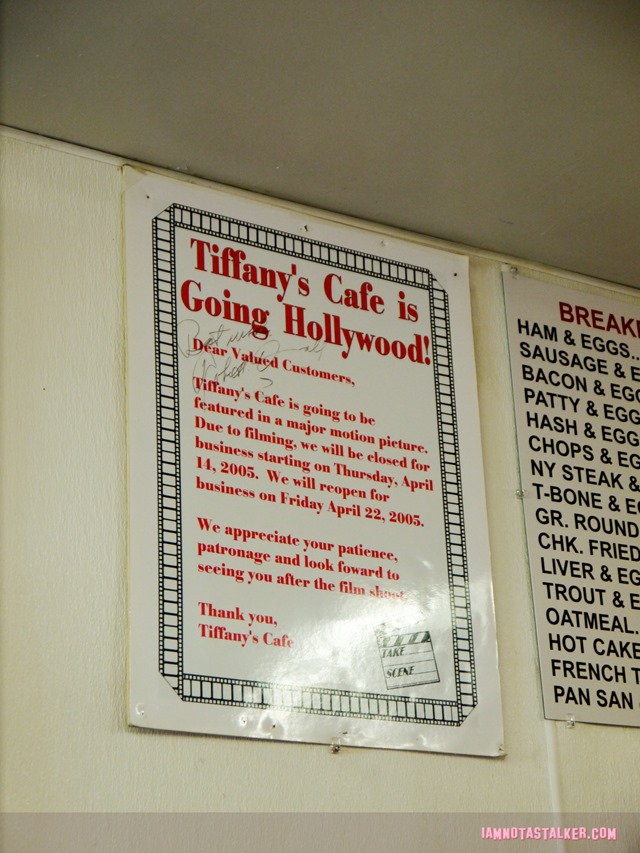 For more stalking fun, follow me on Facebook, Twitter, Instagram, Los Angeles magazine and Discover Los Angeles.
Big THANK YOU to Ashley, of The Drewseum website, for finding this location!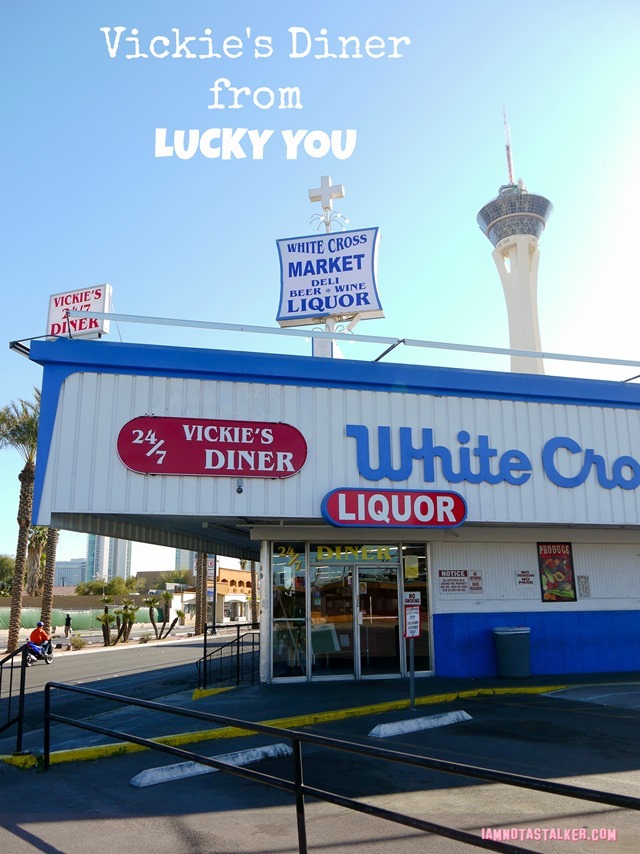 Until next time, Happy Stalking! 

Stalk It: Vickie's Diner, aka the former Tiffany's Café from from Lucky You, is located at 1700 South Las Vegas Boulevard in Las Vegas.  You can visit the restaurant's official website here and its Facebook page here.
89250