Dinah's Family Restaurant from "Modern Family"
Jun 5th, 2015 | By
Lindsay
| Category:
TV Locations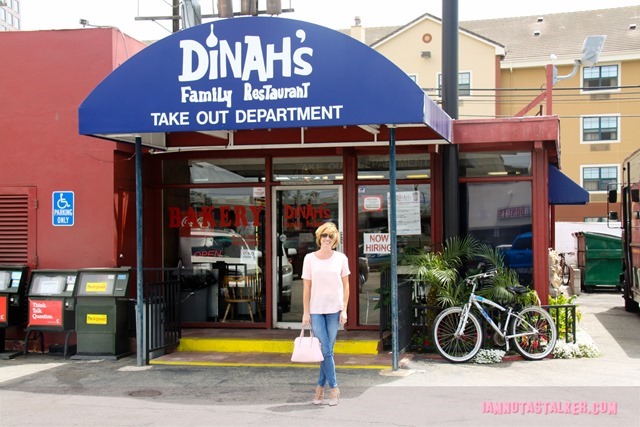 While I primarily love stalking filming locations of the residential variety, restaurants come in at a close second.  So when my friend Owen, of the When Write Is Blog, recently told me about Dinah's Family Restaurant, a historic Westchester eatery that was featured in a Season 3 episode of Modern Family, I ran right out to stalk it – and grab a bite to eat.
Dinah's Family Restaurant was originally established in 1959 by the Ernst family.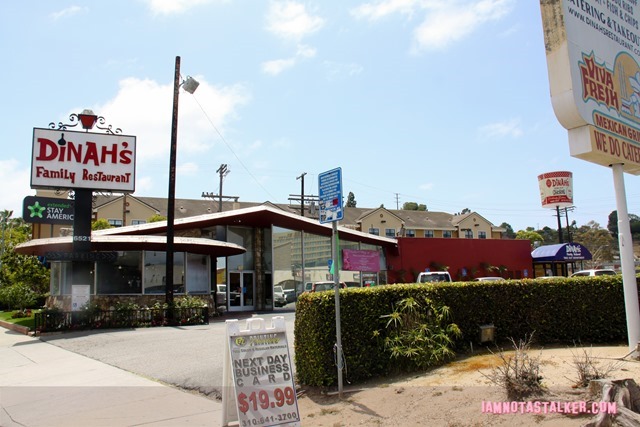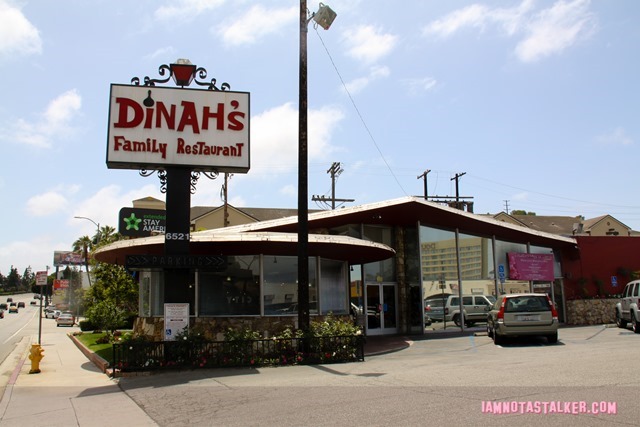 It is still owned by the same family today.  Mario Ernst and his wife, Teri, took over operations of the restaurant in 1989.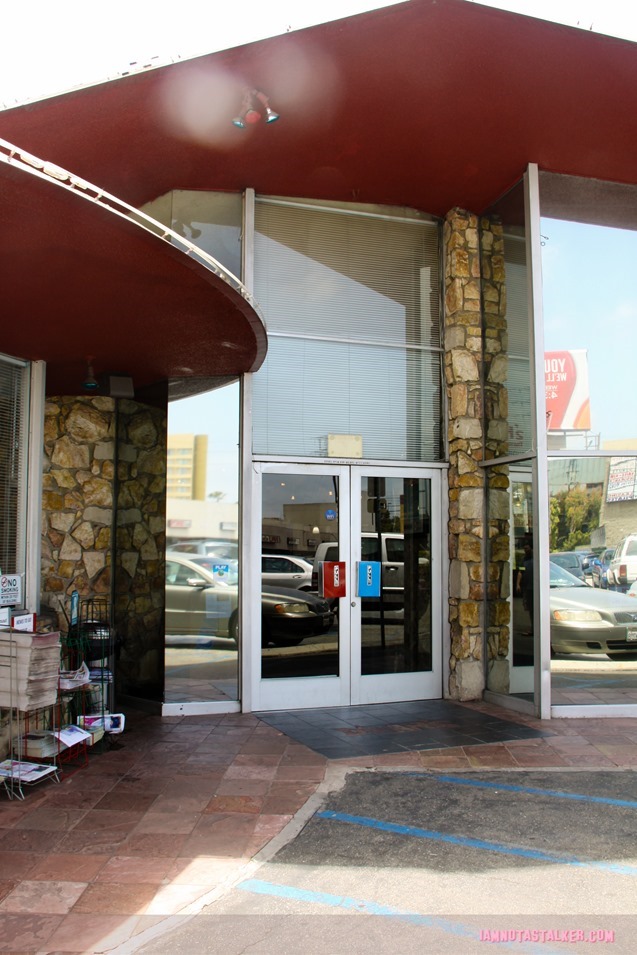 The couple gave both the interior and the menu an upgrade shortly thereafter.  Thankfully though, the place still has a fabulous retro feel.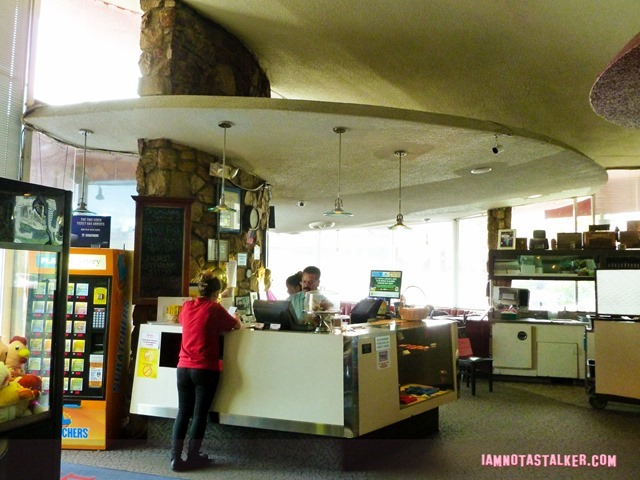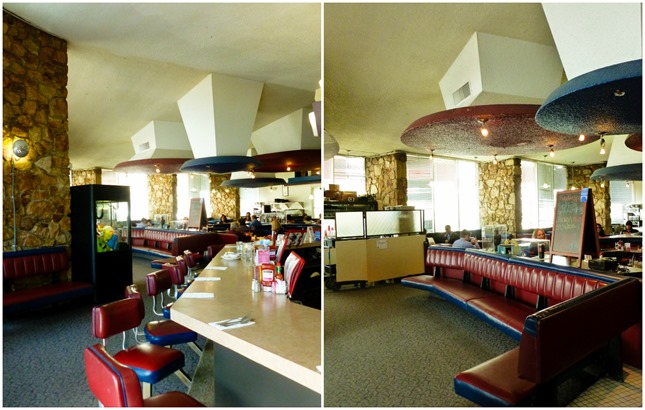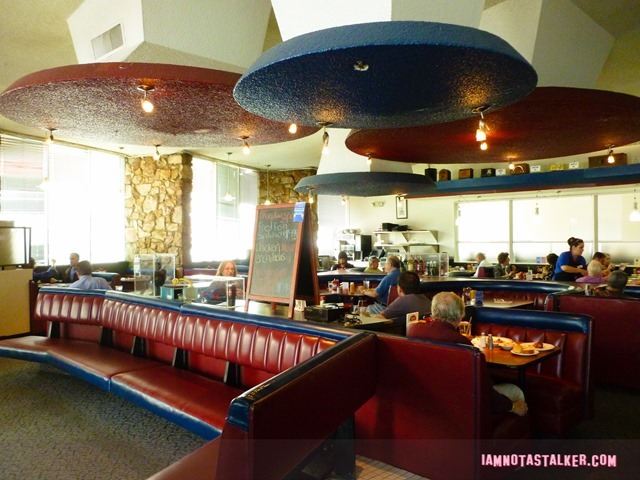 The eatery is most famous for its Secret Recipe Chicken.  According to Gayot, over 1,500,000 pieces of it have been sold since Dinah's opening!  I decided to forgo the fried chicken while there and opted for my usual order of chicken strips.  They were fabulous, as were the mashed potatoes and gravy that they came with.  The Grim Cheaper opted for a turkey sandwich and it was uh-ma-zing, too!  The turkey looked and tasted like it had literally just been carved.  I actually ended up liking his sandwich more than my chicken strips.  Sacrilege, I know!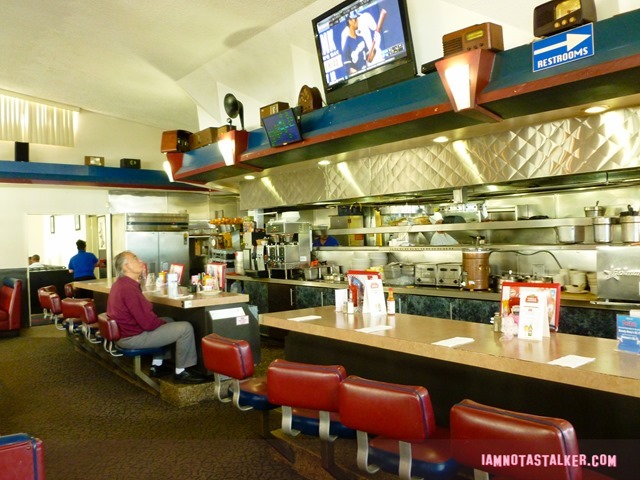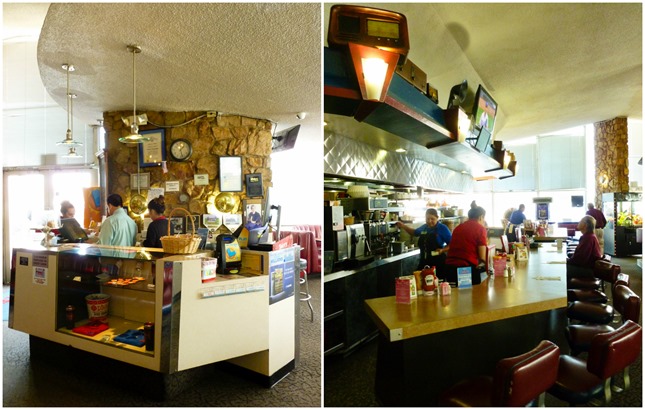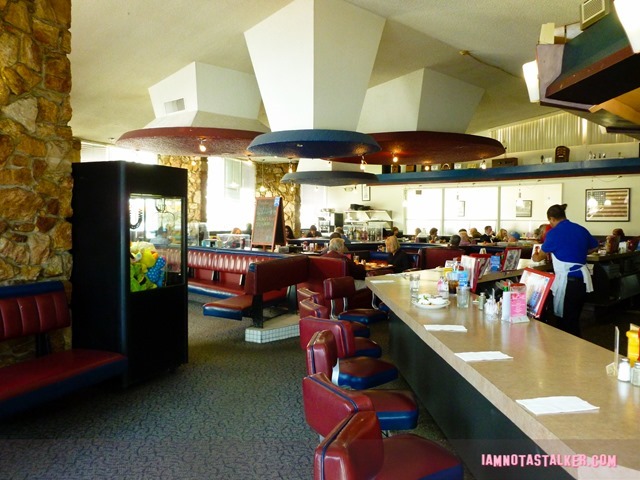 According to a fabulous Eater L.A. article, Dinah's bucket-shaped signage served as the inspiration for the famous Kentucky Fried Chicken signs.  Apparently, a former Dinah's server went to work for KFC in the 1960s, told them about the bucket sign, they copied it and the rest is history!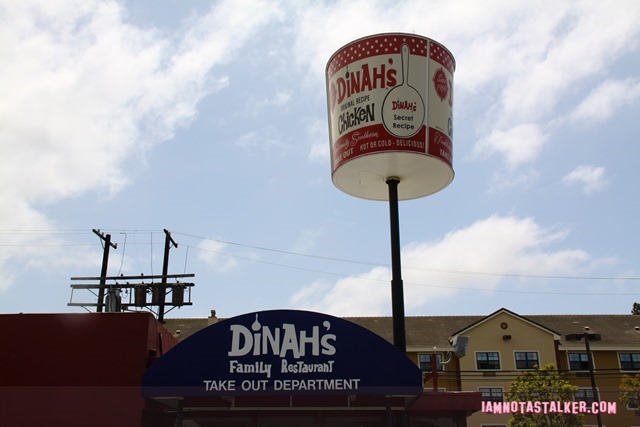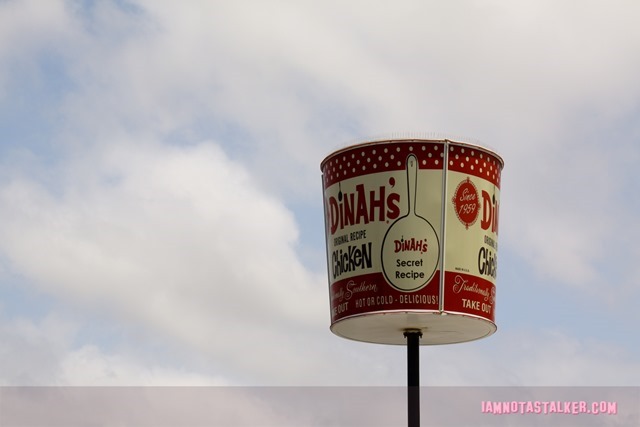 Thanks to its retro aesthetic, Dinah's has been featured numerous times onscreen.  In the Season 3 episode of Modern Family titled "The Last Walt," the eatery masked as the Moonbeam Diner where Phil Dunphy (Ty Burrell), in the hopes of creating a special memory, took his daughter Alex (Ariel Winter) to sample the "World's Greatest Milkshake."   As Phil says, "You can't expect me to see a sign that says 'World's Greatest Milkshake – 50 miles' and not drive to it!"  Unfortunately, after driving said 50 miles and arriving at the diner, they discover that the milkshake machine is broken.  Phil then makes Alex try everything labeled "World's Greatest" on the Moonbeam's menu, eventually causing her to throw up all over their booth.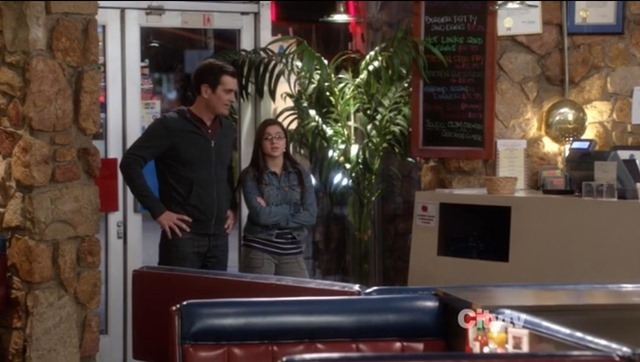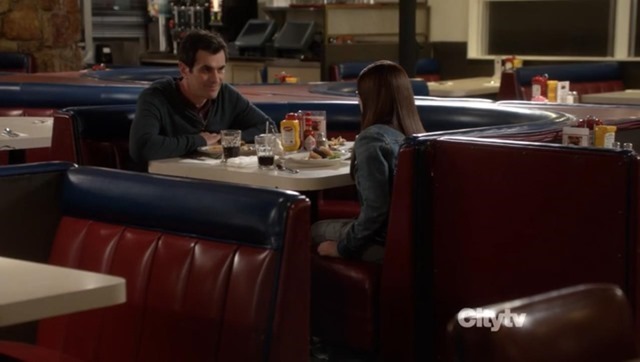 The exterior of Dinah's also appears in the episode in a very heartwarming scene in which Phil writes Alex's initials on the restaurant's sign, imitating a gesture that Apollo 17 astronaut Eugene Cernan made for his daughter during a moon landing.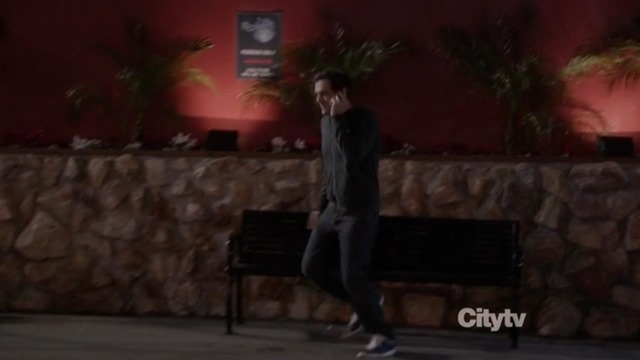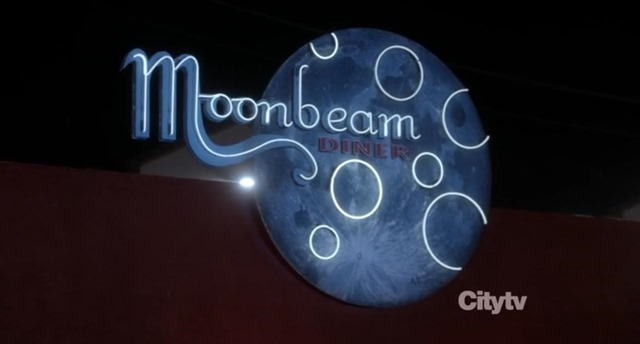 Dinah's Family Restaurant masqueraded as Stacks House of Pancakes, where the German nihilists dined on lingonberry pancakes, in the 1998 Coen Brothers comedy The Big Lebowski.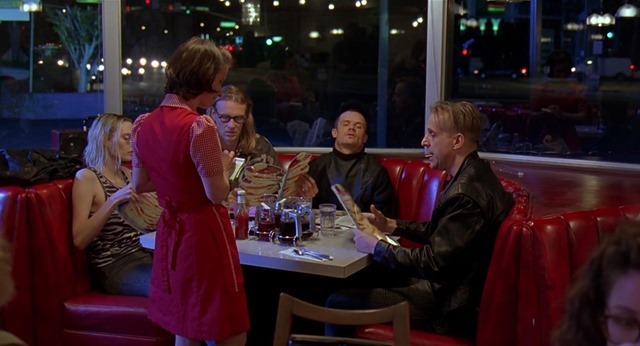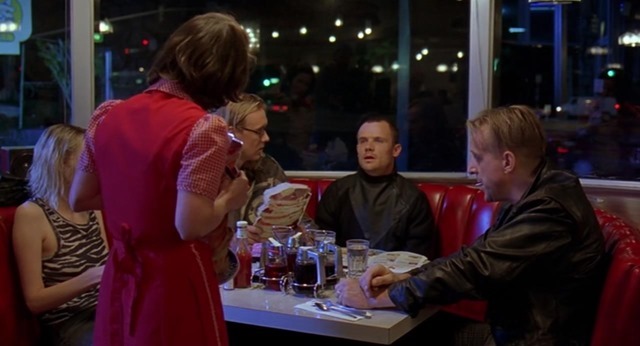 Wilson (Terence Stamp) and Elaine (Lesley Ann Warren) have dinner at Dinah's in the ultra-weird 1999 crime drama The Limey.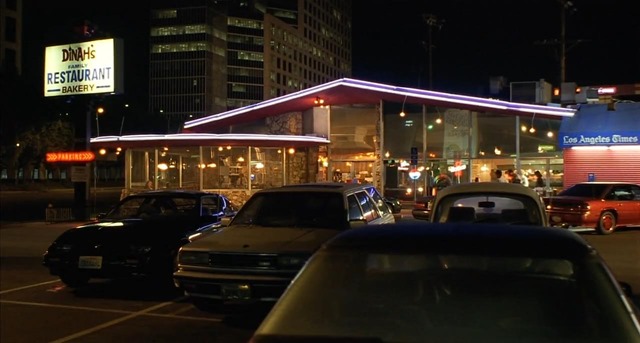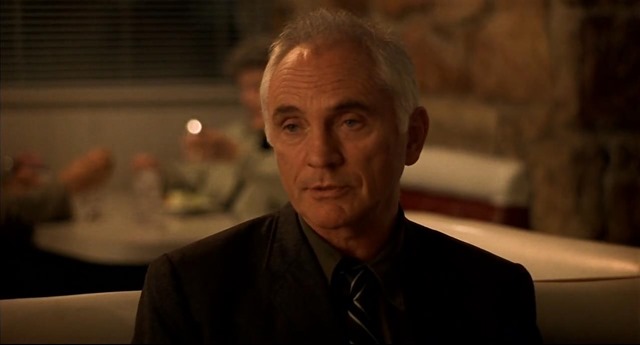 While Little Miss Sunshine was not actually filmed at Dinah's, a bucket of the restaurant's famous fried chicken did make an appearance in the 2006 comedy.  In one of the movie's early scenes, Sheryl Hoover (Toni Collete) brings Dinah's home for dinner, which is amusing considering the fact that the Hoover family supposedly lives in Albuquerque, New Mexico.  Grandpa Edwin Hoover (Alan Arkin) is not happy with Sheryl's take-out choice and says, "What's that?  Chicken?  Every night it's the f*cking chicken!  Holy God almighty!  Is it possible, just once, we could get something to eat for dinner around here that's not the goddamn f*cking chicken?"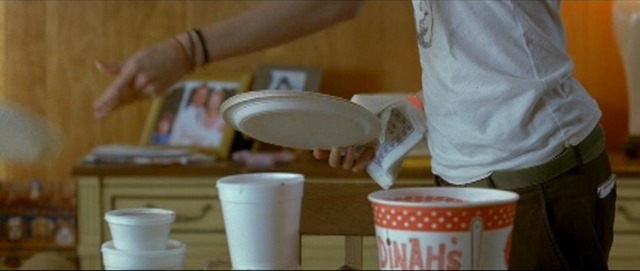 Louis Bloom (Jake Gyllenhaal) interviews Rick (Riz Ahmed) to be his new intern at Dinah's in the 2014 thriller Nightcrawler.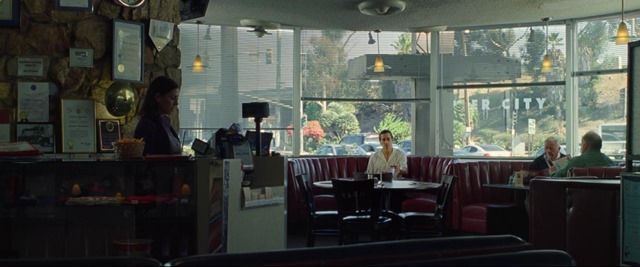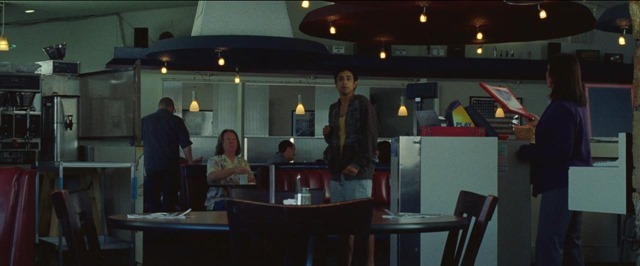 In the Season 2 episode of Marvel's Agents of S.H.I.E.L.D. titled "Love in the Time of Hydra," which aired this past March, Agent 33 (Ming-Na Wen) and Grant Ward (Brett Dalton) kidnap Selwyn (Landall Goolsby) from Dinah's.
Dinah's Family Restaurant also appeared in an episode of Malcolm in the Middle, though I am unsure of which episode.
For more stalking fun, follow me on Facebook, Twitter, Instagram, Los Angeles magazine and Discover Los Angeles.
Big THANK YOU to fellow stalker Owen, from the When Write Is Wrong blog, for telling me about this location!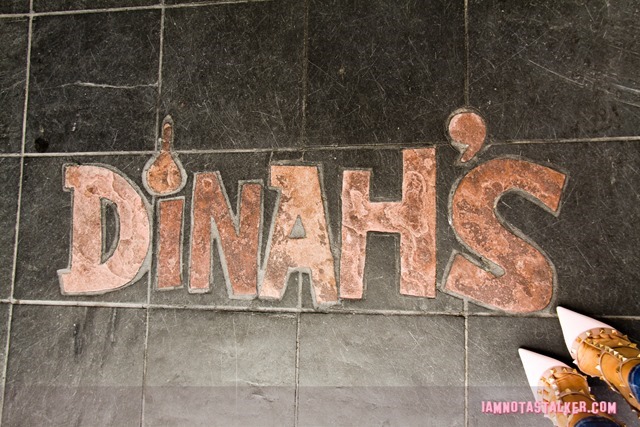 Until next time, Happy Stalking! 

Stalk It: Dinah's Family Restaurant, aka the Moonbeam Diner from Modern Family, is located at 6521 South Sepulveda Boulevard in Westchester.  You can visit Dinah's official website here.
89981