The "Lizzie McGuire" House
Jul 8th, 2015 | By
Lindsay
| Category:
TV Locations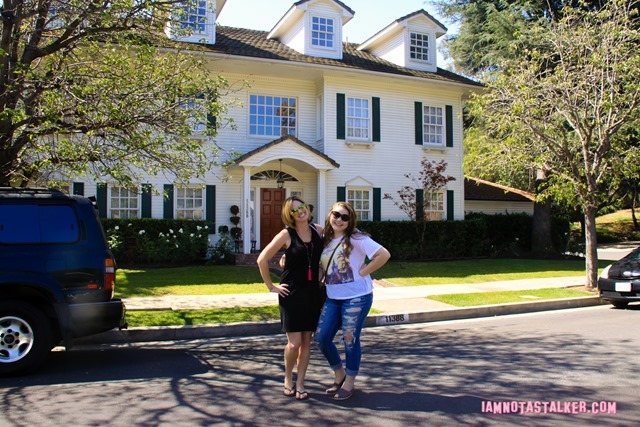 Though I am unabashedly a tween at heart, one show that I never got into was Lizzie McGuire.  I have always liked Hilary Duff, so I am unsure of why exactly the show remained off my radar.  Regardless, I was thrilled when a fellow stalker named Gina posted a comment on my site recently letting me know that she had tracked down the house where the titular character lived with her family on the Disney series.  I stopped by to stalk it two weeks ago while my friends Kim and Katie were in town visiting from Kentucky (that's Katie in the photo above).
Oddly, while I had heard that the house appeared regularly in establishing shots on Lizzie McGuire, I scanned through several episodes before writing this post and only ever spotted it in the Season 1 episode titled "Pool Party."  ("Pool Party" was the series pilot, but, for whatever reason, was not the first episode to be aired.)  As you can see below, the residence looks very much the same today as it did when "Pool Party" was shot in 2001.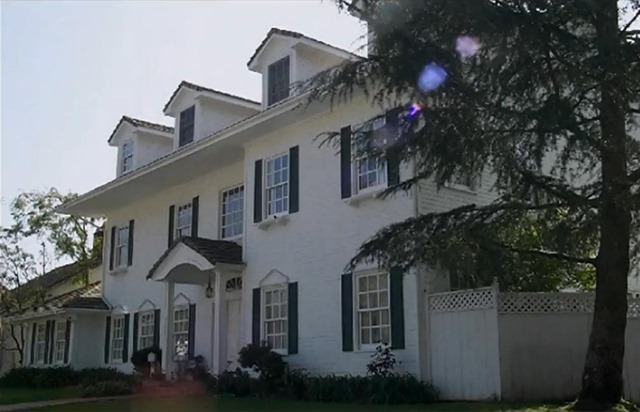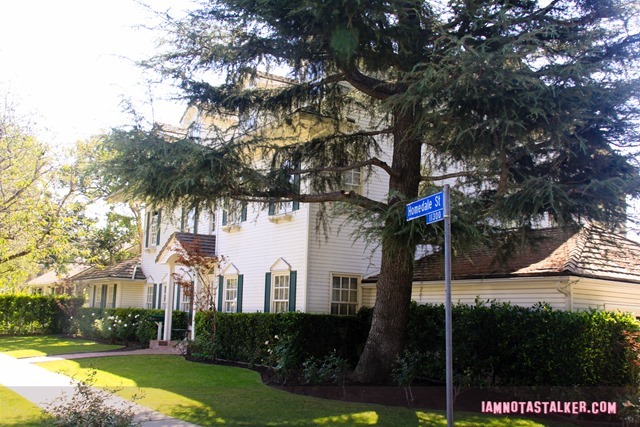 The real life interior of the home was also used in "Pool Party."   You can check out some photographs of that interior here.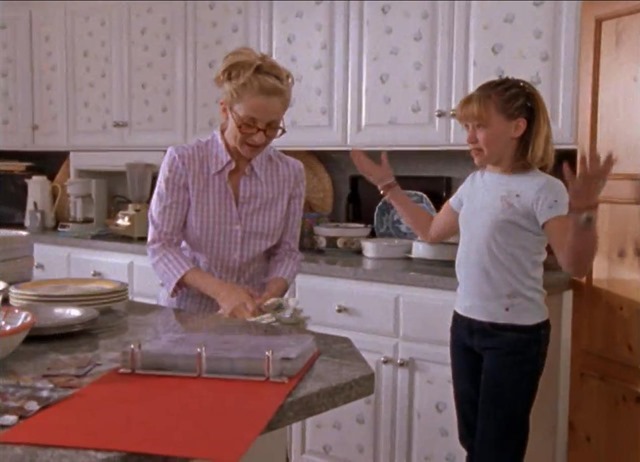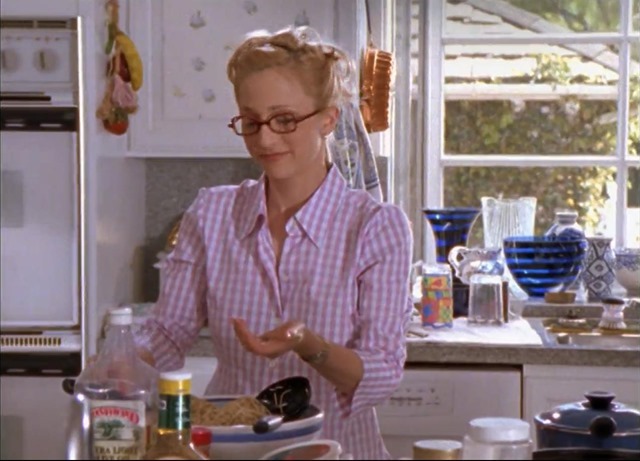 Once the series got picked up, a set of the interior of the McGuire home (one that did not match the interior seen in the pilot) was built inside of a soundstage for all subsequent filming.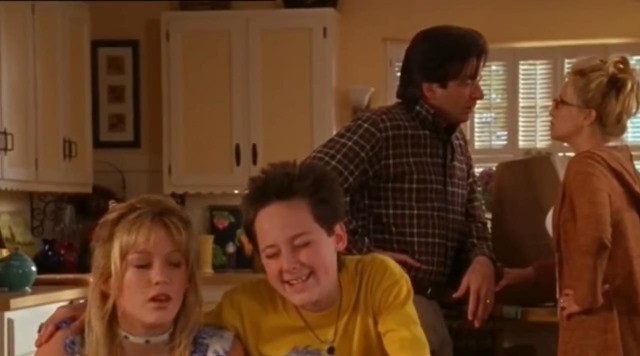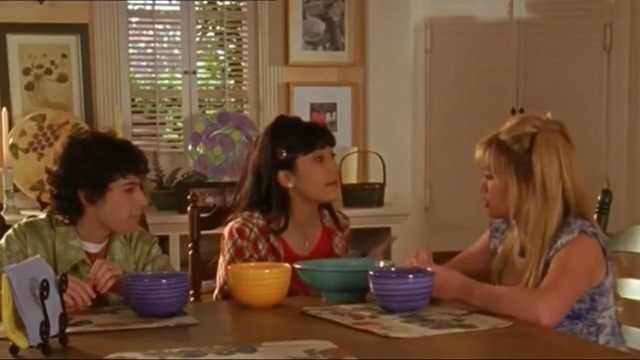 In real life, the Lizzie McGuire house, which was built in 1990, boasts 3 bedrooms, 3 baths, 4,466 square feet, and a 0.22-acre plot of land.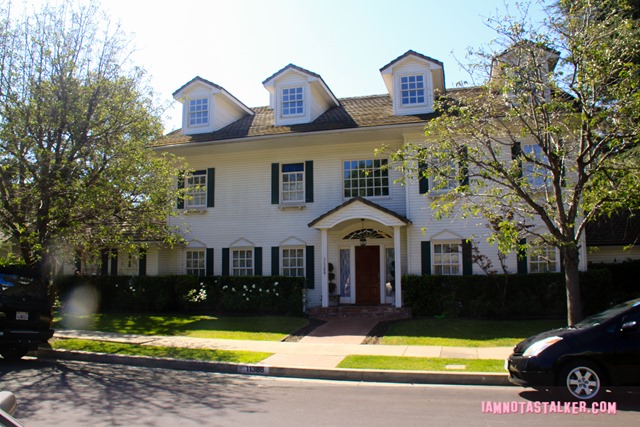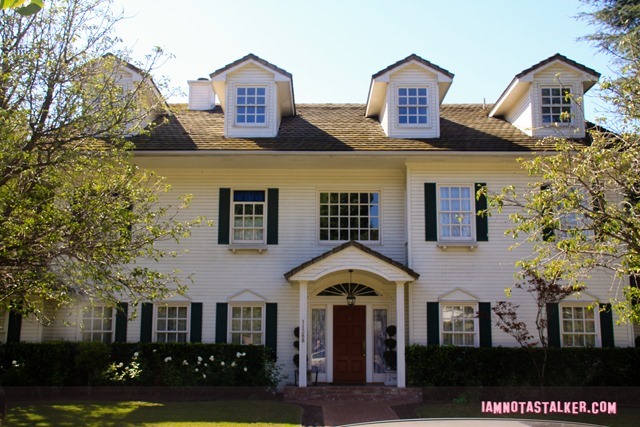 The interior of the same pad was also used as the interior of the Burnham home, where Lester (Kevin Spacey), Carolyn (Annette Bening) and Jane (Thora Birch) lived, in American Beauty.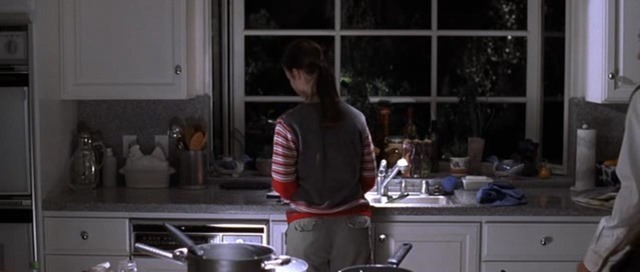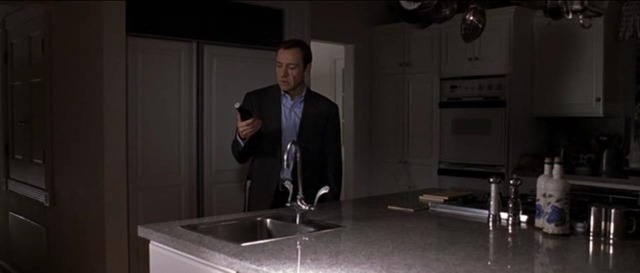 For exterior shots of the Burnham home, producers used the "Griswold House" at Warner Bros. Ranch, so named because it also masked as the Griswold family's residence in Christmas Vacation.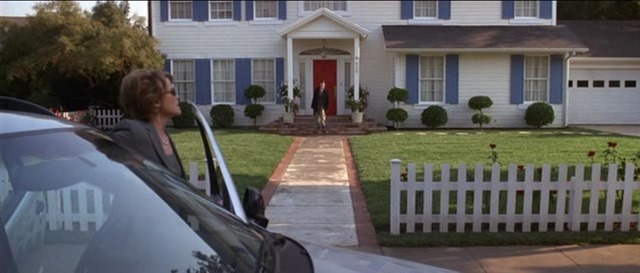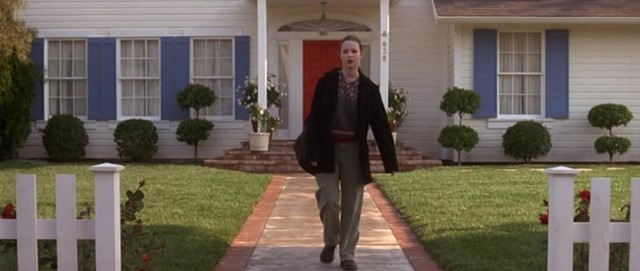 The Griswold house is regularly altered for film shoots and looks much different today than it did in either American Beauty or Christmas Vacation, as you can see below.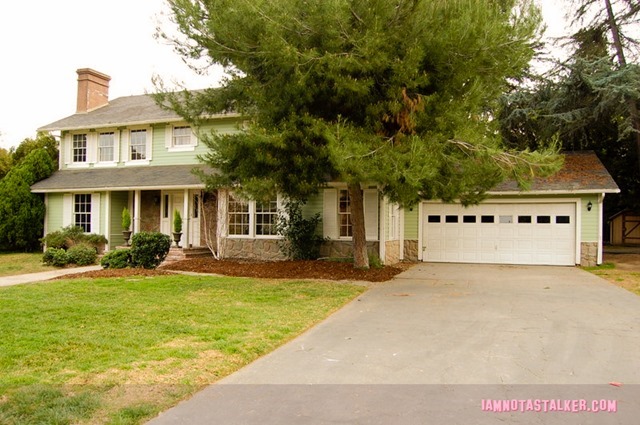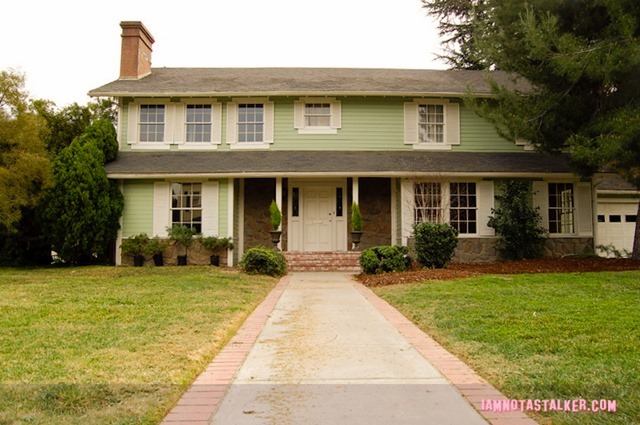 For more stalking fun, follow me on Facebook, Twitter, Instagram, Los Angeles magazine and Discover Los Angeles.
Big THANK YOU to fellow stalker Gina for finding this location!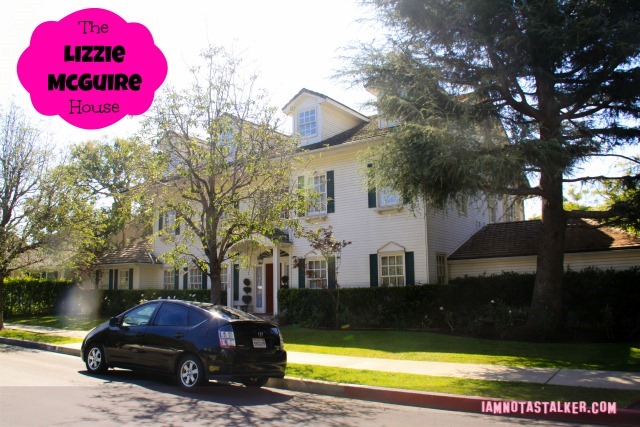 Until next time, Happy Stalking! 

Stalk It: The Lizzie McGuire house is located at 11388 Homedale Street in Brentwood.
90471