The "Black-ish" House
Jul 15th, 2015 | By
Lindsay
| Category:
TV Locations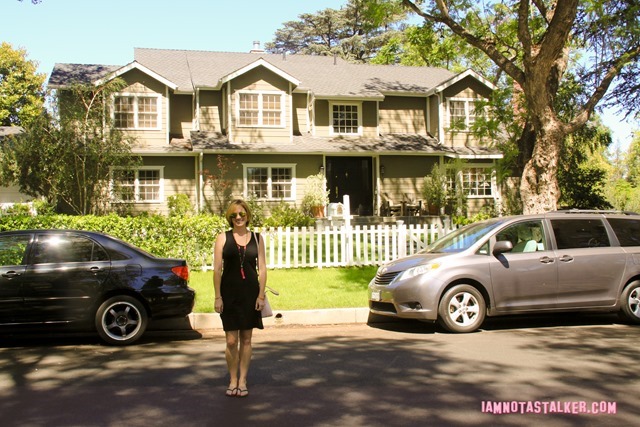 My good friend/fellow stalker Lavonna is obsessed with the show Black-ish.  Von was supposed to fly out to L.A. for a visit along with our friends Kim and Katie this past June, but ended up not being able to.  So in honor of her, during our trip we all went to stalk the home where the Johnson family – Dre (Anthony Anderson), Rainbow (Tracee Ellis Ross), Zoey (Yara Shahidi), Andre (Marcus Scribner), Jack (Miles Brown) and Diane (Marsai Martin) – lives on the ABC series.
I found the Johnson residence thanks to Geoff from the 90210Locations website.  He has a whole page dedicated to Black-ish locales on his site.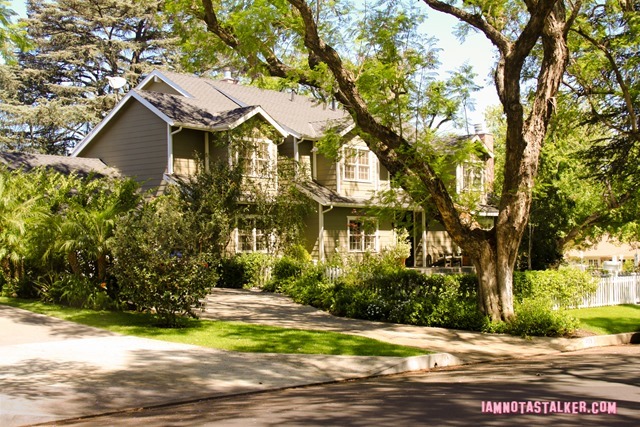 In real life, the two-story home, which was originally built in 1946, boasts 4 bedrooms, 4 baths, 4,820 square feet, and a 0.39-acre plot of land.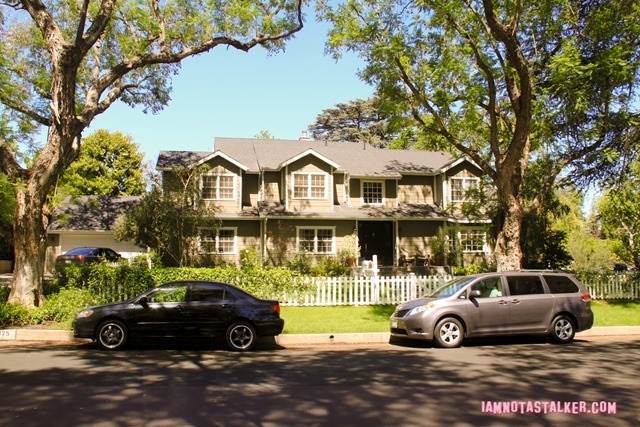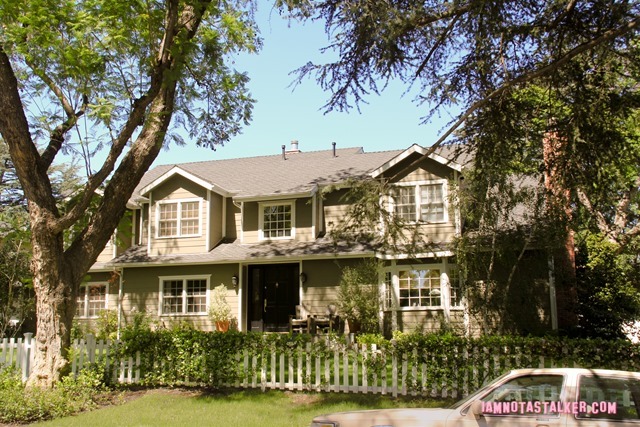 As you can see below, the dwelling looks much the same in person as it does on Black-ish.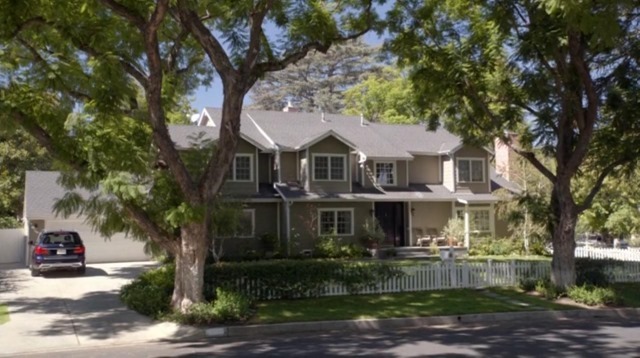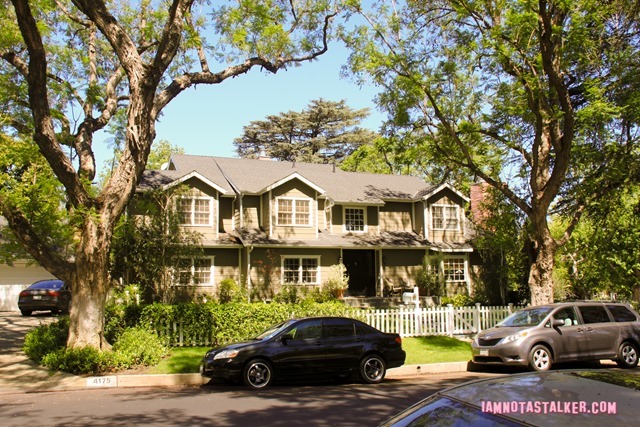 The home is very picturesque and it is not at all hard to see how it came to be chosen for the series.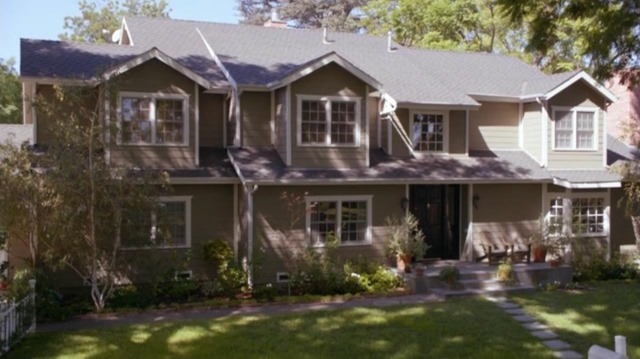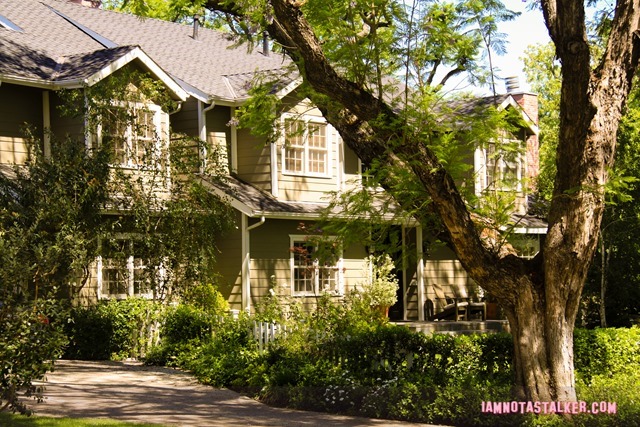 I have only seen a couple of episodes of Black-ish, but the few times I have watched I have been struck by its many similarities to Modern Family.  More specifically, I have been struck by the Johnson family's similarity to the Dunphy family.  Both families have ditzy teenage daughters who pen popular fashion websites – on Black-ish, that daughter is Zoey; on MF it's Haley (Sarah Hyland).  (Well, truth be told, Haley pens a fashion blog, while Zoey runs her own YouTube channel about makeup, but similar enough.)  Each family also has a no-so-bright son – on Black-ish it's Andre; on Modern Family it's Luke (Nolan Gould).  The Dunphys and Johnsons also each have a smart daughter – Alex (Ariel Winter) on MF, Diane on Black-ish.  Both series also have a parent obsessed with Halloween – on Black-ish, it's Dre; on Modern Family, it's Claire (Julie Bowen).  Most striking of all, though, to me at least, are the aesthetic similarities of the two families' homes.  While the residences certainly have their differences, their overall look is very much the same.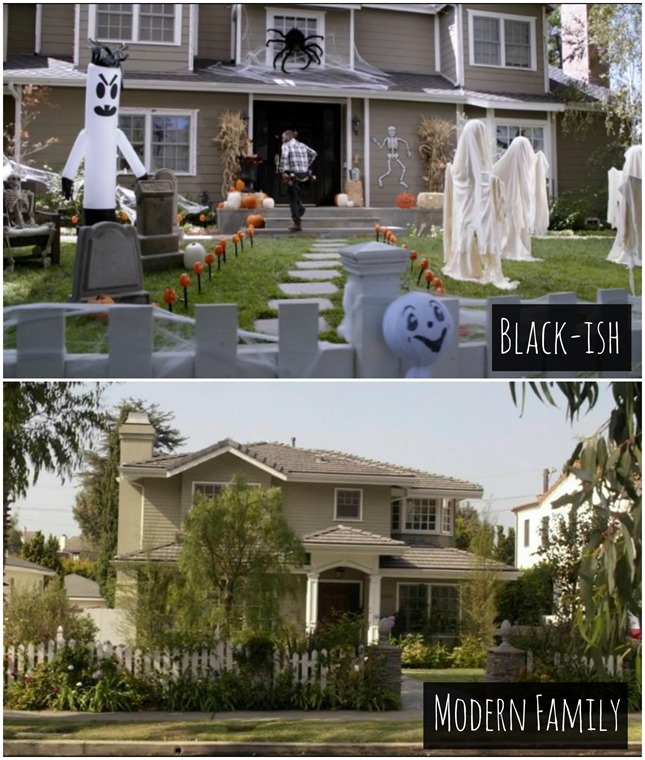 Even the two families' stairwells look extremely similar.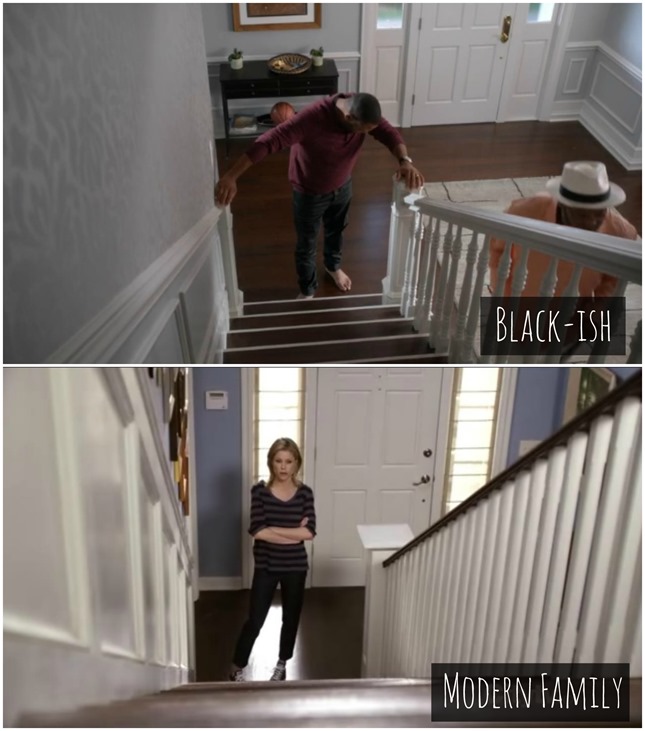 Interestingly, a different residence was used as the Johnson family's home in Black-ish's pilot episode – a residence that should look familiar to my fellow stalkers.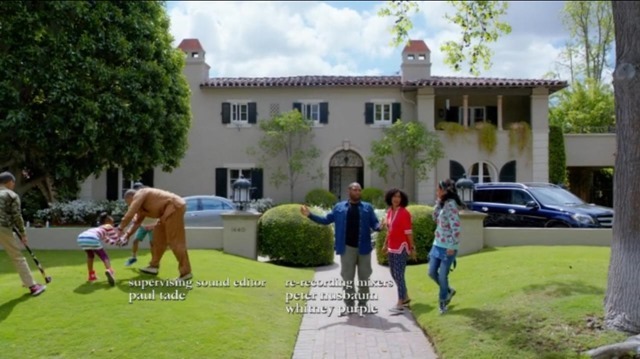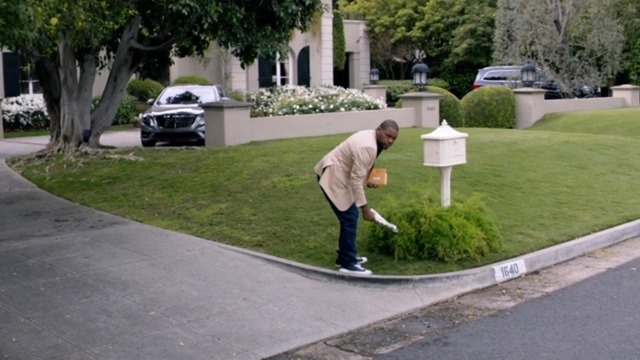 It is the same house that was used as the home of Nora Walker (Sally Field) on Brothers & Sisters.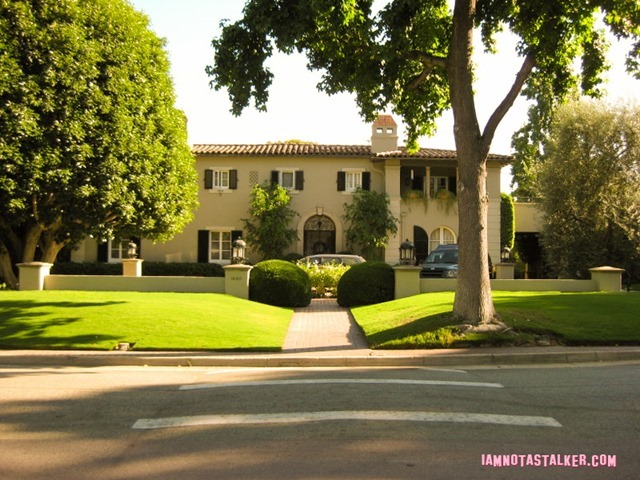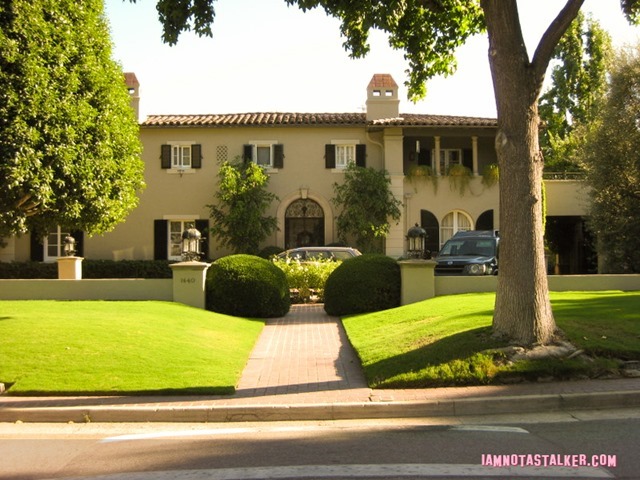 One thing that I am not sure about is the inside of the Johnson home.  While interiors are currently lensed on a set at ABC Studios in Burbank, I am unsure if that set was used for the pilot episode or if the pilot was filmed inside of the Brothers & Sisters house or another house altogether.  Typically, when a pilot is shot, interiors are filmed at real life locations.  Then if a series gets picked up, a set based on those real life interiors is built on a soundstage.  In the case of Black-ish, though, very little of the inside of the Johnson home changed from the pilot episode (pictured below) to the second episode, which leads me to believe that a set was used from the very beginning.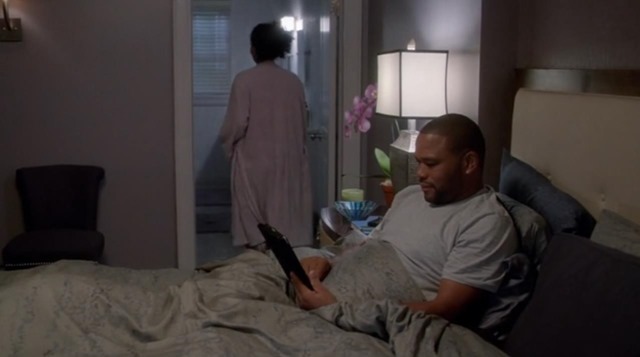 On a side-note – The GC and I just became obsessed with Scandal.  And I do mean obsessed.  Our DVR is over 40% full right now due to the fact that our currently-airing nightly watches are being left untouched.  Since viewing the Scandal pilot two weeks ago, we haven't been able to watch anything else.  We are mid-way through Season 3 right now and are still loving every minute of it.  I've, of course, been researching the show's filming locations like mad and, while doing so, came across this amazing blog about Scandal's sets written by a member of the set department.  If you are a fan of the series, it is definitely worth checking out.

For more stalking fun, follow me on Facebook, Twitter, Instagram, Los Angeles magazine and Discover Los Angeles.
Big THANK YOU to Geoff, from the 90210Locations website, for finding this location.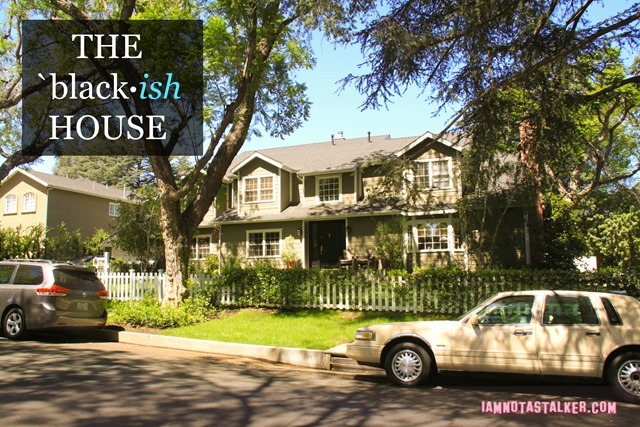 Until next time, Happy Stalking! 

Stalk It: The Johnson house from Black-ish is located at 4175 Stansbury Avenue in Sherman Oaks.  The home used in the pilot episode can be found at 1640 Lombardy Road in Pasadena.
90689