My Guide to L.A. – Play
Aug 31st, 2015 | By
Lindsay
| Category:
This and That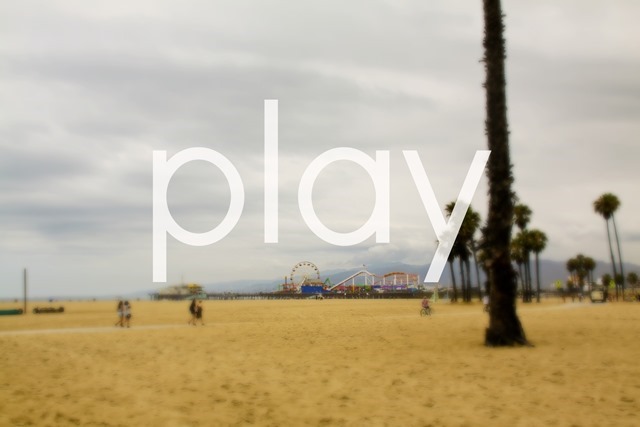 I originally had more than twenty places featured on this list, but, to make it easier on myself, I decided to break up my Things To Do category into "Play" and "See."  Today, I'll be covering Play, aka Los Angeles activities and attractions that I recommend.  Enjoy!
1. Disneyland (1313 Disneyland Drive, Anaheim) – OK, OK, so this one is not technically located in L.A., but because it is one of my favorite places in the entire world, let alone Southern California, I couldn't not include it.  In fact, if you have only one day to spend in So Cal, I would spend it here – that's how much I love the park.  Disneyland has deemed itself "The Happiest Place On Earth" and it truly is.  Even when crowds are exorbitant, the heat is sweltering and the lines long, I challenge you not to be smiling!  I would recommend booking a room nearby when you visit, so that you can take advantage of all of the day and night activities the park has to offer.  I would also suggest arriving as soon as the place opens and staying 'til closing.  (Disneyland, California Adventure and Downtown Disney all have Starbucks outposts now, so if you get tired, you can always refuel!)  Then leave yourself time to peruse the World of Disney at Downtown Disney on your way out – it's the biggest Disney store on the West Coast.  And don't forget to get yourself a pair of mouse ears – I don't care how old you are, ears are a must at DL!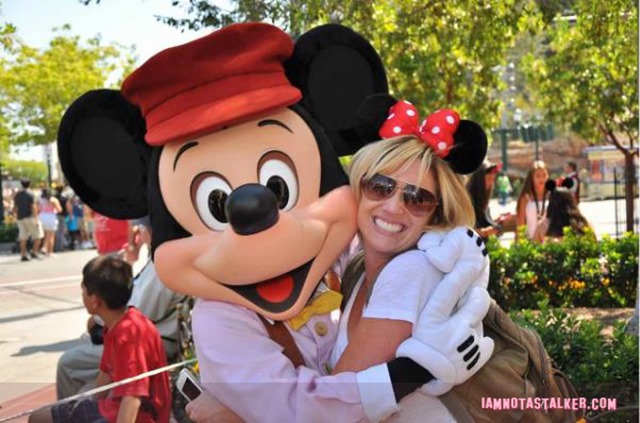 2. Paramount Pictures Studio Tour (5555 Melrose Avenue, Hollywood) – Hands down, the best studio tour that L.A. has to offer. I love the place so much, in fact, that the Grim Cheaper and I almost got married there.  I prefer this tour above all the others due to the fact that it is a lot more personalized, the backlot (especially the New York Street area) is remarkably realistic, the place is so chock full of history that you can almost feel it oozing out of every corner, and there is more walking/less tram driving which allows for better photographs and more up-close-and-personal views of the property.  The guides at Paramount seem to be a lot less anal about what you can take photographs of, as well, and – bonus – I've seen multiple stars every single time I've been there.  Reservations are highly recommended as tours tend to sell out quickly and far in advance.  After your visit, grab lunch at the fabulous Lucy's El Adobe Café, which is located right across the street at 5536 Melrose Avenue.  (Big THANK YOU to Mike, from MovieShotsLA, for the photograph pictured below.)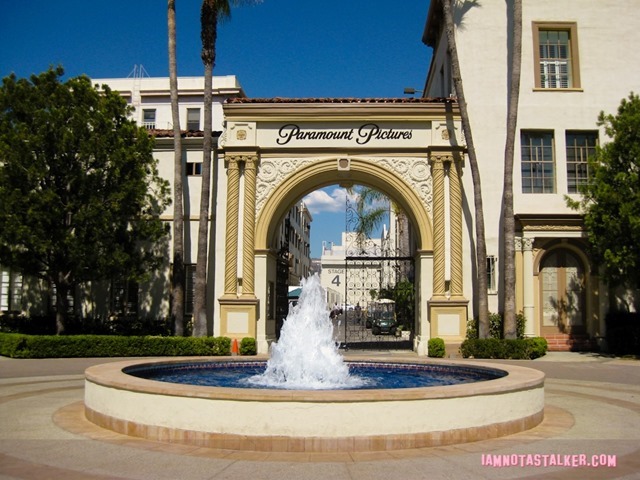 3. WB Studio Tour Hollywood (3400 West Riverside Drive, Burbank) – This mention on the list comes with a caveat.  I used to really enjoy the Warner Bros. Studio Tour and have been on it a good twenty times.  But as the years have gone by, I've noticed that the experience has gotten a lot less personalized with much less of the backlot and soundstage interiors shown.  The tour seems to be going the way of Universal Studios by getting more and more programmatic.  This past July, Warner Bros. launched some changes to the tour, as well as a huge new exhibit, Stage 48: Script to Screen.  I embarked upon it, with my mom and the GC, a couple of weeks ago and, sadly, it was downright awful.  So much so that a family who happened to be in our group complained to a manager afterwards, saying the whole thing was a complete waste of time and money.  And it was.  On the tour, we saw virtually NONE of the backlot area (which is the best part of the studio!), only one soundstage that was pretty much empty due to the fact that the show filming there was on summer hiatus, the exterior of some soundstages, Stage 48, the Picture Car Museum and the Warner Bros. Museum.  (I have never been a fan of the Picture Car Museum or the Warner Bros. Museum, and I did not particularly enjoy Stage 48, which had lines ten-people deep for each display.)  The tour groups were also made much larger, which only added to the whole thing feeling less personalized than it used to.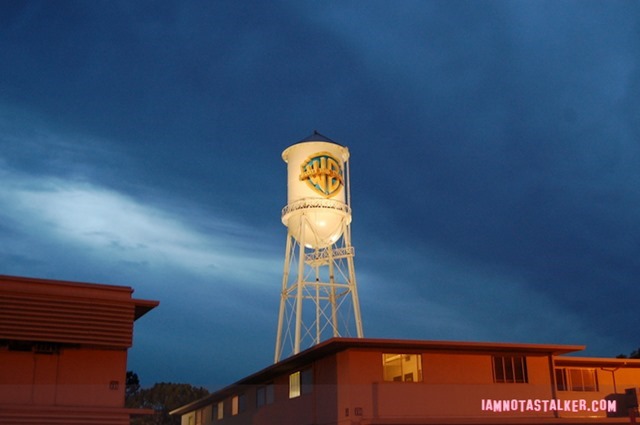 So why is the tour on this list then, you ask?  Well, I am hoping that, even though the experience has been deteriorating over the years, that our last visit was a fluke.  One of my readers went on a tour just 15 minutes before I did that same day and had a fabulous time, got to see the interior of four soundstages and many areas of the backlot.  So I am going to give Warner Bros. the benefit of the doubt and chalk my latest experience up to a bad tour guide.  If my next visit is as bad, the WB will be removed from the list.  In the meantime, I will say that when the tour is good, it is a BLAST, with viewings of the large backlot, the interior of soundstages, the vast prop house and other elements of the inner-workings of the movie business.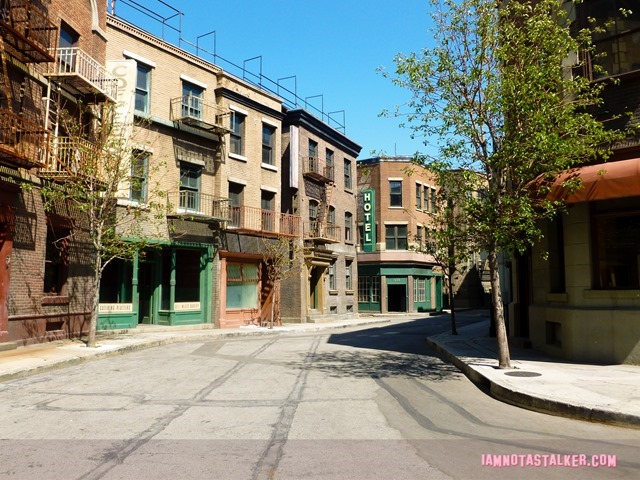 4. The Groundlings (7307 Melrose Avenue, Fairfax) –  My pick for the best improv shows in L.A.  I was a student at The Groundlings for about a year, so I might be biased, but the GC and I have attended several shows there and are always incredibly impressed with the level of talent and the hours of laughs provided.  Performances are presented almost every night of the week and tickets run from $5 to $20.   While both improvisation and sketch comedy shows are offered, I prefer improv.  It is fascinating to watch an actor be given a random topic and create an entire on-their-feet performance out of it.  They say laughter is the best medicine and you'll find a lot of it here.  Bonus – there are almost always stars in the audience, so keep your eyes peeled.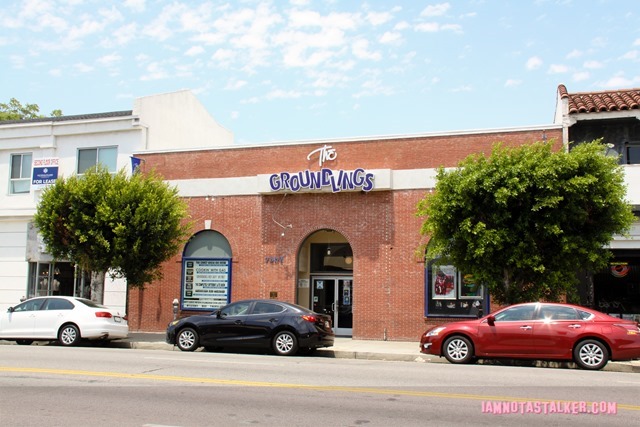 5. Olvera Street (845 North Alameda Street, downtown Los Angeles) – A bustling, colorful, open-air marketplace located on the site of the very spot where Los Angeles was originally founded on September 4th, 1781.  The center features some of the oldest structures in L.A., tiny shops selling handmade goods, and fabulous restaurants at every turn.  I challenge you to find better taquitos anywhere else in the world, including Mexico!  Olvera Street is a great place to spend an afternoon – shopping for unique trinkets, gazing at historic structures and partaking of amazing Mexican food.  The Pico House, a former luxury hotel built in 1869 that masked as CBI Headquarters on The Mentalist, is located right around the corner from Olvera Street at 430 North Main Street.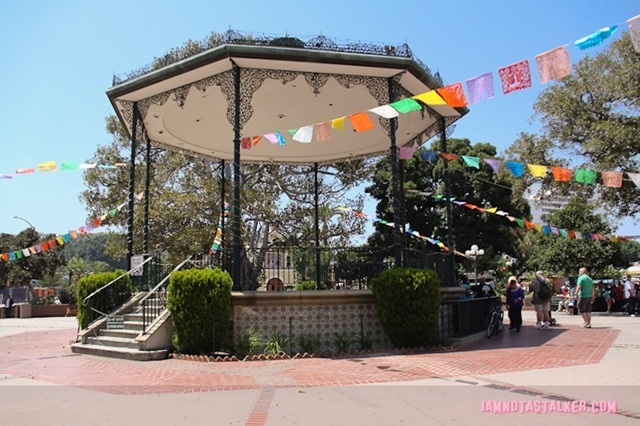 6. Blo-Out Lounge (62 North Raymond Avenue, Pasadena) – Any girl who blow dries her hair straight on a daily basis will tell you what a pain it is.  When I go on vacation, I don't want to deal with that pain, nor the hassle of lugging my blow dryer, flat iron, shampoo, conditioner and hair products with me.  (The struggle is real, y'all!)  The solution to these hair woes is the Blo-Out Lounge in Pasadena.  If I am going to be in L.A. for any length of time, I will book an appointment at the salon mid-trip and, with a little help from some dry shampoo, the styling will last me a good four to five days.  Not to mention, I always come out of there looking fab.  I had a membership at the Blo-Out Lounge for about two years when I lived in Pasadena and never received a bad blow out in all that time.  There are similar salons dotted all over L.A., but the Blo-Out Lounge, in all of its white marble and pink-accented glory, is my favorite.  My preferred blow out salon on the west side of town is BrushBar at 1326 Wilshire Boulevard in Santa Monica.  Their prices are low and blow outs top notch, no matter which stylist you book.  (I know a lot of women are fans of the Dry Bar, but I am not.  I've never found the styling to be consistent – sometimes my hair looks great when I visit and sometimes it comes out just meh.)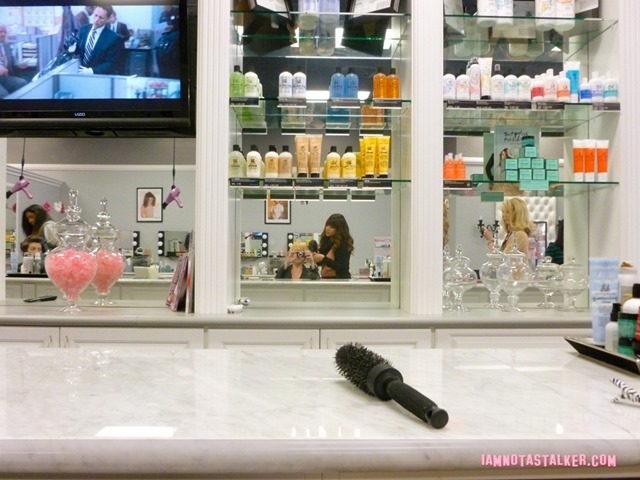 7. Paradise Cove (28128 Pacific Coast Highway, Malibu) – My favorite of L.A.'s many beaches.  The beautiful, private shoreline now known as Paradise Cove was established in the early 1950s when a man named Joe Morris purchased two adjacent parcels of coastal Malibu land, complete with a private cove, a pier and a beach café.  Initially a hangout for fisherman, the site eventually transformed into a beachside community where tourists, Angelinos and celebrities would gather.  Joe wound up selling Paradise Cove in the '70s, a move his son Bob never recovered from, so, in 1988, Bob re-purchased the seaside restaurant and named it Bob Morris' Paradise Cove Beach Café.  He still owns it to this day.  Besides serving up great food, the eatery also sells bottles of wine which can be taken outside to the back patio where patrons can enjoy it with their toes in the sand.  Paradise Cove is a great spot to spend a day at the beach or to partake of an evening cocktail.  Don't let the $25 parking fee scare you off – the Beach Café validates.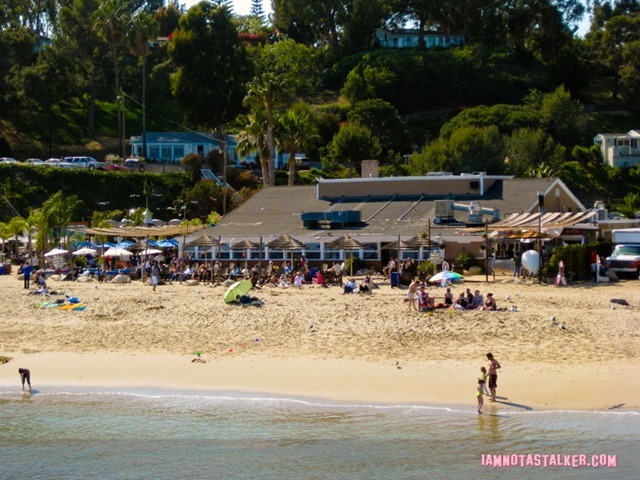 8. Magic Castle (7001 Franklin Avenue, Hollywood) – This is a tough place to get into, but if you can, I highly recommend it.  The Magic Castle is an exclusive private club/restaurant/performance venue housed inside of a gorgeous 1909 Chateauesque-style mansion.  Those who are lucky enough to secure a reservation can look forward to a fabulous dinner in one of the Castle's gorgeous dining rooms, countless amazing magic shows, and an insider's view of the interior of the elaborate estate.  The GC and I got to visit the Magic Castle a couple of years ago thanks to our friend Marie and the experience was nothing short of, ahem, magical.  The fun starts immediately upon checking in as there are no apparent doors allowing access to the manor.  Don't worry, say the correct password to the owl statue that stands guard and he'll let you in.  Then, it's cocktails in the Music Room where guests are treated to the sounds of Irma the Ghost who plays the piano bar-side (she even takes requests!).  After a scrumptious dinner, patrons can view professional magic shows in one of the Castle's three theatres or enjoy more cocktails (as well as impromptu magic shows) in one of the pad's five bars.  I honestly cannot say enough good things about this place!  Reservations can be secured via charity auctions, by staying at the Magic Castle Hotel, or members (if you're lucky enough to know one).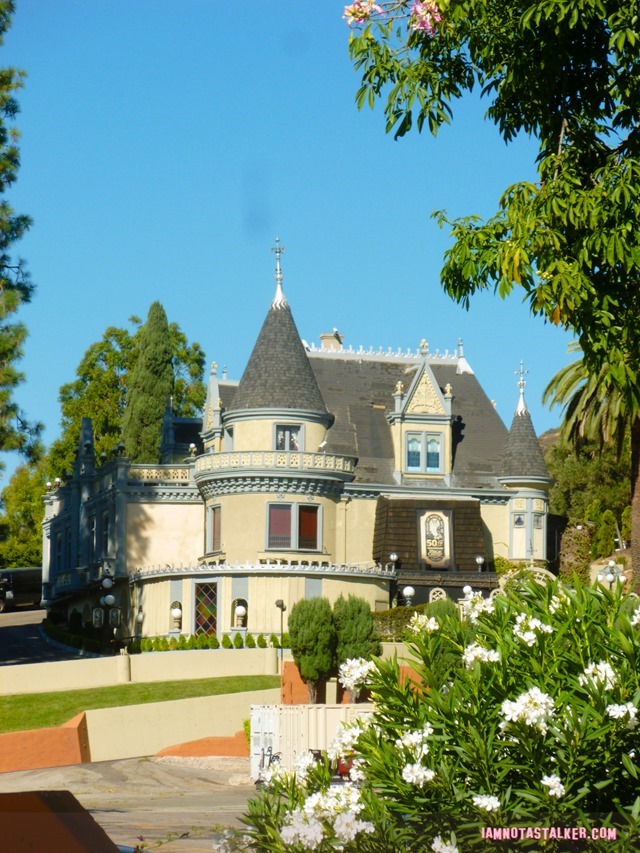 9. Dearly Departed Tours (6603 Sunset Boulevard, Hollywood) – Hands down, L.A.'s best sightseeing tours.  I met the founder, Scott Michaels, through my website many years ago and we came to be friends through our shared love of Hollywood and our desire to only report the truth when its comes to filming and pop culture locations.  Scott is just as anal as I am when it comes to research and that is why his tours are the only ones that I trust.  You can be guaranteed that the sites he showcases are the real deal, unlike so many of the other fly-by-night companies out there.  Tours offered included The Tragical History Tour (which showcases death and scandal locations), the Helter Skelter Tour (which focuses on the Manson Family murders), the G-G-G-Ghost Tour (a walking nighttime ghost tour of Hollywood), the Hollywood Movie Tour (film and television locations), and the Horror Film Location Tour (scary movie locations).  I embarked upon The Tragical History Tour a couple of years back and not only had a blast, but even learned of a few new locales!  The Dearly Departed Tours Office and Curiosity Shoppe is also not to be missed.  Filled with mementos of stars past, the place is a virtual museum of the "dearly departed" and I love browsing its many displays.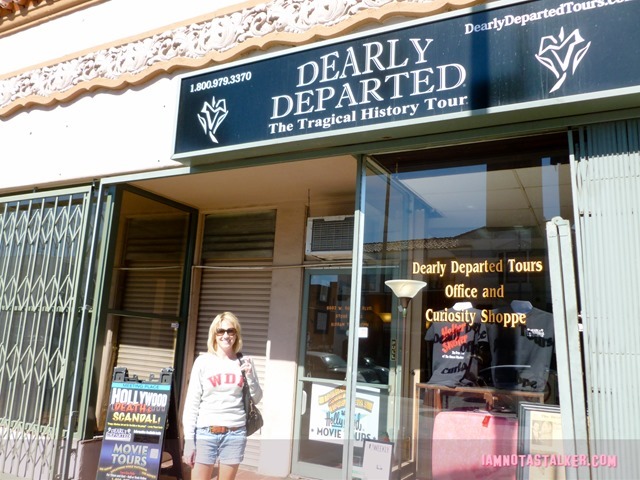 10. Catalina Island (1 Green Pleasure Pier, Avalon) – This spot is perfect for a day trip or an overnight getaway.  Located 22 miles southwest of L.A., Santa Catalina Island is reached via boat (vessels depart from San Pedro, Long Beach, Newport Beach and Dana Point) or helicopter (flights leave from Long Beach and San Pedro).  The tiny island is absolutely gorgeous, with sandy beaches, quaint shops and fabulous restaurants (Descanso Beach Club is a personal favorite – it even once masked as Cuba in an early episode of NCIS).  Adding to the charm is the fact that the number of cars allowed on the island is vastly limited, so travel is achieved via golf cart.  Avalon, Catalina's main town, is so small, though, that visitors can walk practically everywhere.  The isle's gorgeous scenery and laid-back island lifestyle make it the perfect place to spend a day or a weekend while in town.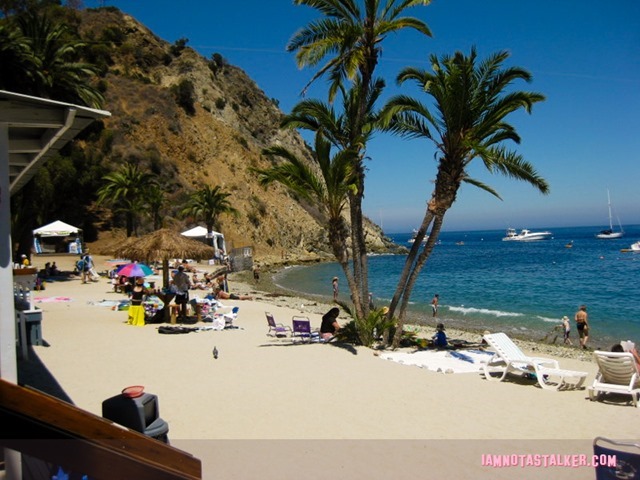 11. Swan Spa Foot Massage (921 South Baldwin Avenue, Suite F, Arcadia) – Though I consider myself an expert on L.A. and its environs, for years I was unaware of the magic of the San Gabriel Valley foot spas.  Dotted around the area are dozens of places offering hour-long foot massages for $15-20.  Before experiencing one, I was not sure what to expect being that the prices are so low.  One massage, though, and I was hooked.  It wasn't long before I got my mom and dad hooked, as well.  Patrons sit in large cushioned chairs in a room with about 5 to 10 other people (you can also pay more for private suites).  I thought I would mind the shared space, but a few seconds in, I was so relaxed that I could have cared less.  Feet are first placed into large buckets of warm water.  While your tootsies are soaking, masseuses rub your shoulders, neck and head for about ten to fifteen minutes.  Then it's 45 minutes of pure heaven as they go to town on your feet, utilizing methods of reflexology and acupressure.  It's a sublime experience for a meager price.  As I mentioned, there are foot spas located all over the San Gabriel Valley (most can be found on Valley Boulevard in between San Gabriel and Del Mar Boulevards), but my favorite is Swan Spa in Arcadia.  (Photo below via Yelp.)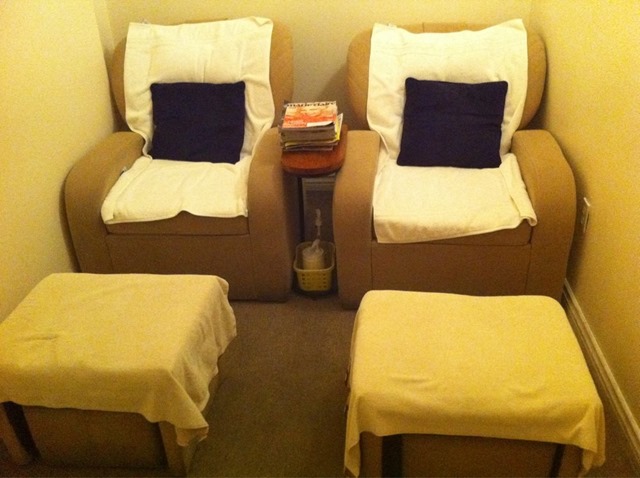 12. The Massage Place (625 Montana Avenue, Santa Monica) – Great massages at super-low rates.  By avoiding a spa-like atmosphere, The Massage Place is able to offer fabulous rub-downs (varieties include Swedish, Deep Tissue, Reflexology, Thai, Sports, Acupressure, and Pregnancy) at insanely low prices – $37 for 30 minutes, $47 for 60 minutes, and $67 for 90 minutes.  I can attest to the quality of the massages.  I discovered The Massage Place years ago when I had a kink in my back and, thanks to it being so affordable, went back regularly.  The company now boasts ten outposts all over L.A., but when I lived in the area I frequented the Montana Avenue store.  The salon is extremely clean and very nice, but without any added frills.  Bonus – I would frequently see celebrities there.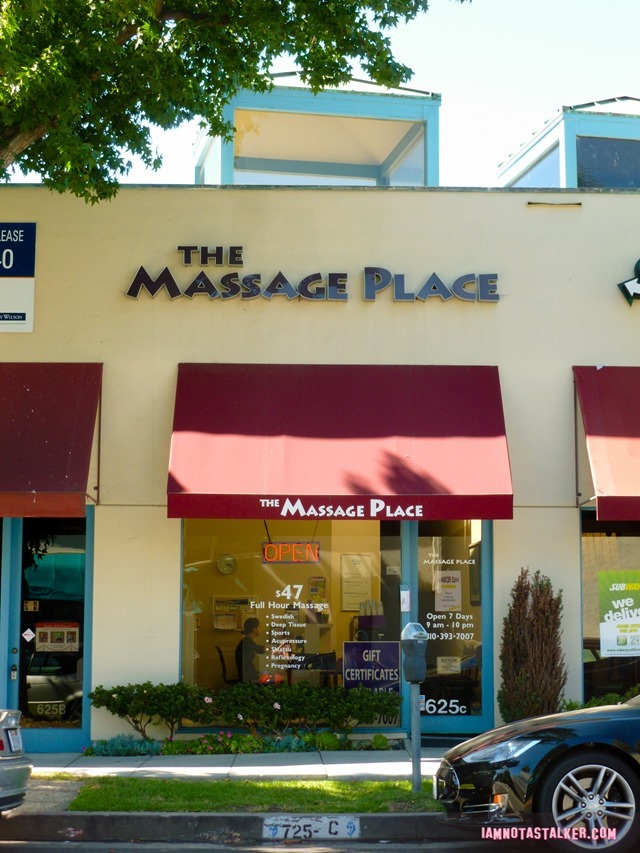 So there you have it folks, my recommendations for things to do in L.A.  Now go forth and play!
91452