My Guide to L.A. – See
Sep 1st, 2015 | By
Lindsay
| Category:
This and That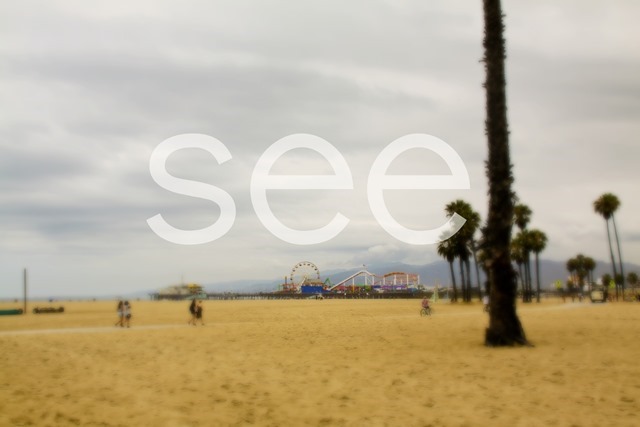 Today marks the end of my Guide to L.A. posts.  I hope you had as much fun reading the series as I did putting it together.  As I mentioned in yesterday's article, to make things easier on myself I broke up my Things to Do recommendations into two categories, "Play" and "See," though some of the places featured on each list could easily be found on the other.  Read on for my top picks of things to see while in town.
1. Hollywood Sign (Intersection of Canyon Lake Drive and Mulholland Highway, Hollywood Hills) – You can't come to L.A. and not see the Hollywood sign!  Ironically enough, the best place to view it is not in Hollywood, but on Canyon Lake Drive in the hills above Burbank.  You can get so close to the iconic sign at this location that it almost feels as if you can reach out and touch it.  The site also provides spectacular views of the Hollywood Reservoir.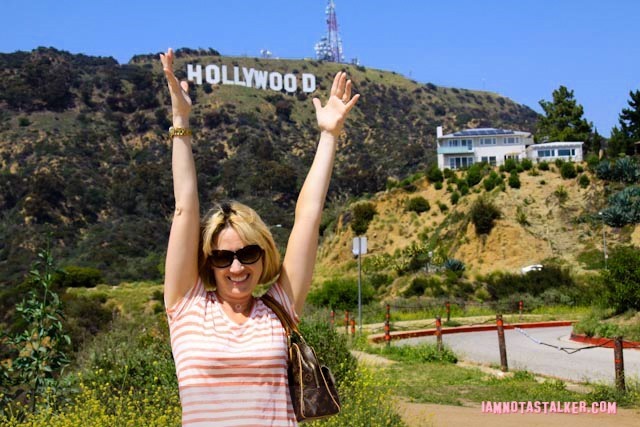 2. Santa Monica Pier (200 Santa Monica Pier, Santa Monica) – You also can't come to L.A. and not see the ocean!  The Santa Monica Pier, although a tourist trap, is one of the best places to do so.  Originally built as two separate, but adjacent piers, today the site boasts a historic carousel, shops, cafés, restaurants, and an amusement park with a roller coaster, midway games, and bumper cars.  The extremely picturesque spot, which marks the end of the famous Route 66, is the perfect place to spend a warm sunny Southern California day.  While there, be sure to ride the Ferris wheel – it provides some of the best views in town of the Pacific Ocean and Santa Monica State Beach.
3. Stahl House (1635 Woods Drive, Hollywood Hills West) –  The Stahl House, aka Case Study House #22, has been called "the most photographed home in the world."  The iconic residence was constructed in 1959 by architect Pierre Koenig as part of the Arts & Architecture Case Study House Program.  Designed in part by its owner Clarence "Buck" Stahl, the dwelling was built largely out of glass in order to showcase the incredible views of Los Angeles that surround it.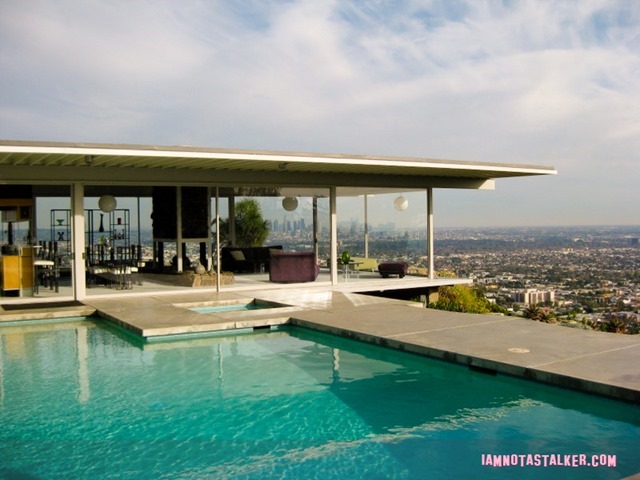 In 1960, those views were captured by prolific photographer Julius Shulman in what is easily one of the most iconic images ever taken of Los Angeles.  Since that time, the Stahl House has been featured in thousands upon thousands of print and motion picture productions.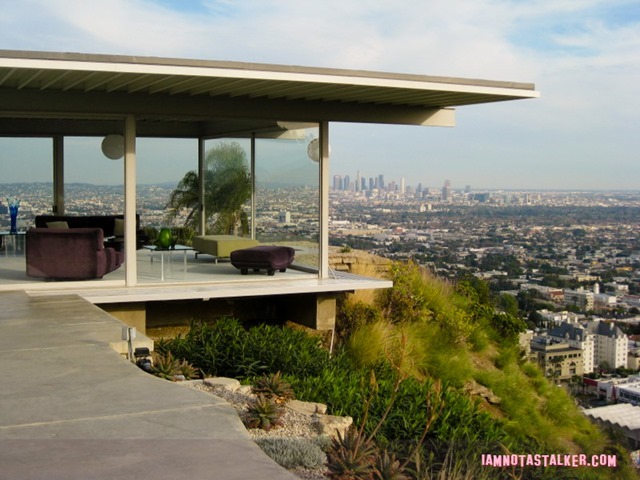 The property is the only Case Study House to still be owned and occupied by the original residents and is, therefore, in amazing condition.  Tours of the home are given regularly and I cannot more highly recommend taking part in one and seeing this architectural marvel in person.  The Stahl House is located on a private road and is not visible from the street, so the only way to view it is by booking a tour.  Reservations must be made in advance.  You can find more information about tour dates here.  Note: All photographs of the Stahl House are used with permission from the Stahl Trust.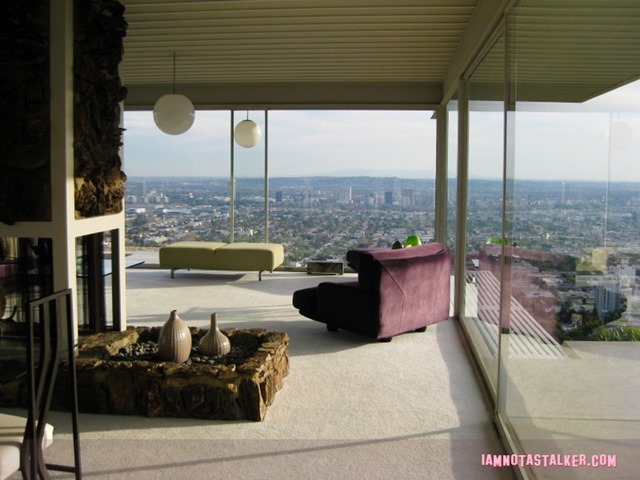 4. Bradbury Building (304 South Broadway, downtown Los Angeles) – Another architectural marvel that is not to be missed!  Though its brick exterior is largely non-descript, the interior of this downtown L.A. landmark is nothing short of stunning – like jaw-droppingly stunning!  The Bradbury Building was designed by architect George Wyman in 1893 for millionaire real estate developer Lewis Bradbury.  Wyman drew inspiration for the design from the 1887 science fiction book Looking Backward From 2000 to 1887.  It is amazing to me that a structure built 122 years ago, inspired by a book written 128 years ago, remains awe-inspiring to this day.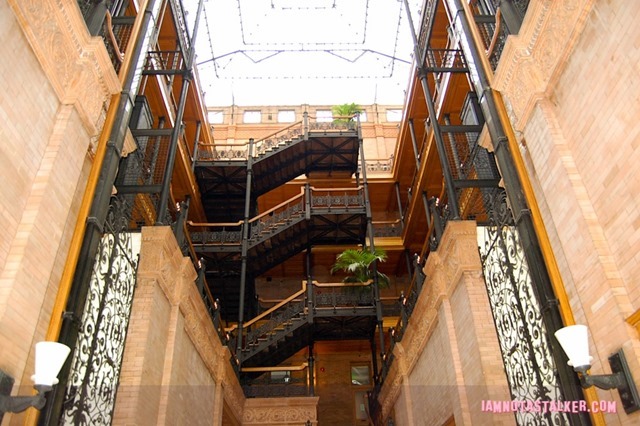 The focal point of the Bradbury Building is its central courtyard, which is comprised of towering glazed brick walls, Mexican tiled floors, Belgium marble stairs, and intricate wrought iron detailing.  The miraculous lobby, which is bathed in light thanks to its mesmerizing peaked glass rooftop, is open daily to the public.  Big THANK YOU to Mike, from MovieShotsLA, for the pictures above and below.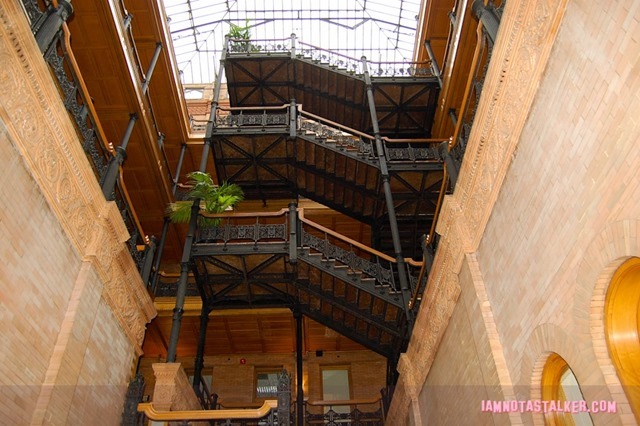 5. John Ferraro Office Building (111 North Hope Street, downtown Los Angeles) – Easily my favorite building in all of L.A.  The John Ferraro building, which was originally known as the Department of Water and Power's General Office Building, took four years to construct at a cost of $30 million and was dedicated on June 24th, 1965.  The 17-story structure, which was built entirely out of glass, steel, and concrete, was conceived by the prolific AC Martin Partners architecture firm and many "green" elements were incorporated into the design, including a system which used the property's fountains to cool the interior and its lighting to heat it.  Amazingly enough, that system is still in use today.  Talk about being ahead of its time!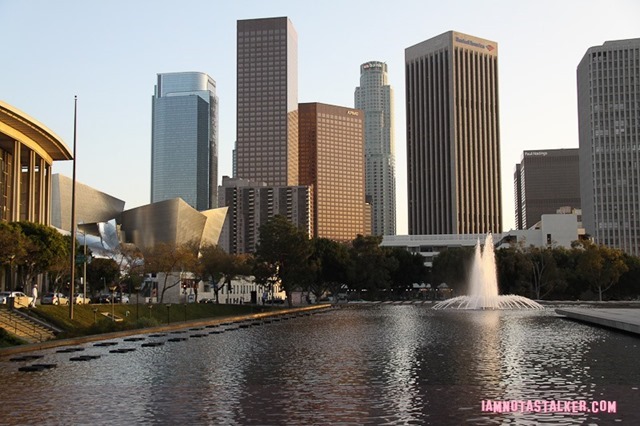 A huge moat with water fountains surrounds the perimeter of the John Ferraro Building and, while gorgeous in and of themselves, when coupled with the stellar views of the Los Angeles skyline in the background, one's breath can easily be taken away.  The property is nothing short of majestic.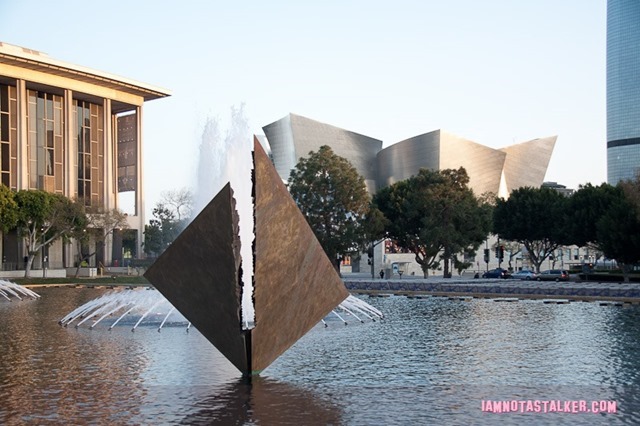 6. Venice Canals (Intersection of West Washington Boulevard and Strongs Drive, Venice Beach) – Easily one of the most peaceful, picturesque spots in all of Southern California, the Venice Canals were the brainchild of a real estate developer named Abbot Kinney in the early 1900s.  Originally comprised of 16 miles of meandering waterways, today the tranquil site features six canals totaling two miles of space.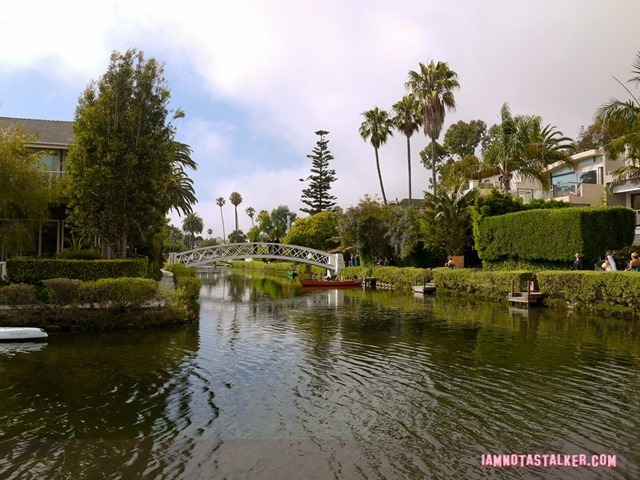 Located just a few short blocks from the bustling and chaotic Venice Beach boardwalk, the canals seem worlds away from civilization and boast some of the best picture-taking opportunities in Los Angeles.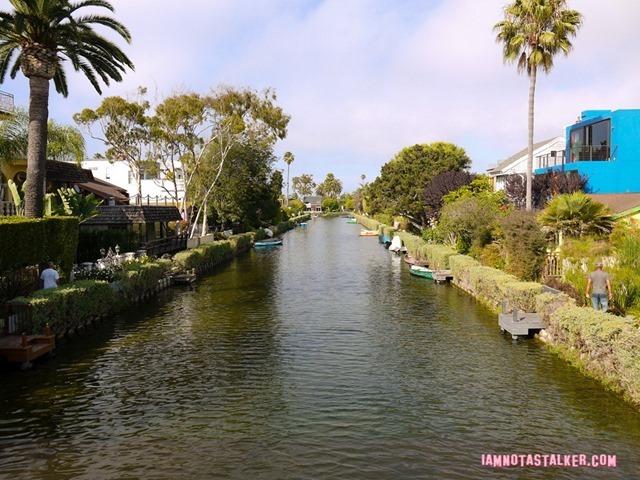 7. The Huntington Library, Art Collection and Botanical Gardens (1151 Oxford Road, San Marino) – Hands down one of my favorite spots in all of Southern California!  The 207-acre property, which originally served as the private residence of Central Pacific Railroad owner Henry E. Huntington and his wife Arabella, is comprised of several museums featuring a massive art collection (including Thomas Gainsborough's The Blue Boy) and a rare book collection (there's a Gutenberg Bible on display!).  It is the outdoor areas that are the most spectacular, though.  The botanical garden portion of the site, which encompasses 120 acres, includes a rose garden, a Zen garden, a Japanese garden, a Chinese garden, a desert garden, a conservatory and a children's garden, each one more beautiful than the last.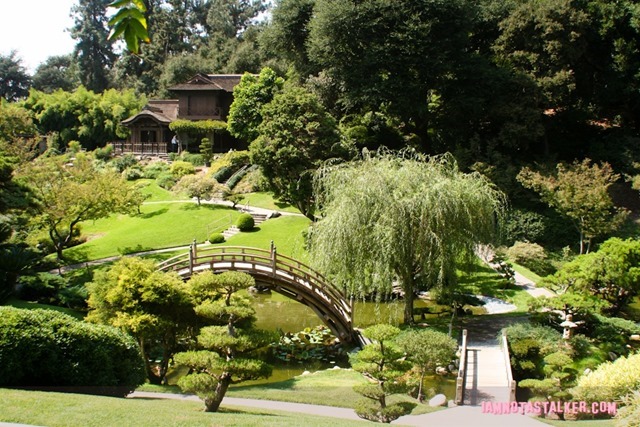 The Huntington is spectacularly beautiful.  One could easily devote an entire day to just walking the grounds.  Along with Disneyland, if I only had one day to spend in L.A., I would spend it here.  I would skip the Library area, though (I am not big on museums), and head straight to the impressive and extensive gardens.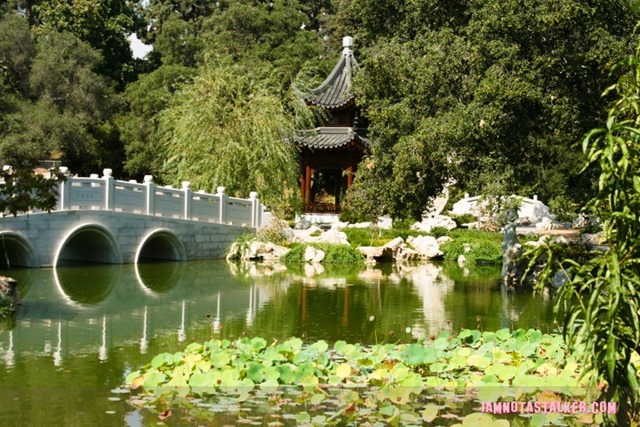 8. The Japanese Garden Suiho En (6100 Woodley Avenue, Van Nuys) – Easily one of the city's most unusual botanical gardens, The Japanese Garden Suiho En is situated next to the Donald C. Tillman Water Reclamation Plant.  Yep, you read that right – the garden is located next to a sewer!  The facility was established in 1985 to purify area wastewater for reuse and currently treats more than 80 million gallons a day.  One of the ways the water is reused is by irrigating the grounds of the 6.5-acre Japanese Garden.  The beautiful site consists of a Zen meditation garden, a wet garden, a tea garden, a 2.75-acre lake, a tea room, meandering pathways, and waterfalls.  The futuristic Administration Building, which was designed by Anthony J. Lumsden, provides a unique backdrop to the lush environment.  The garden is closed on Fridays and Saturdays, so plan accordingly.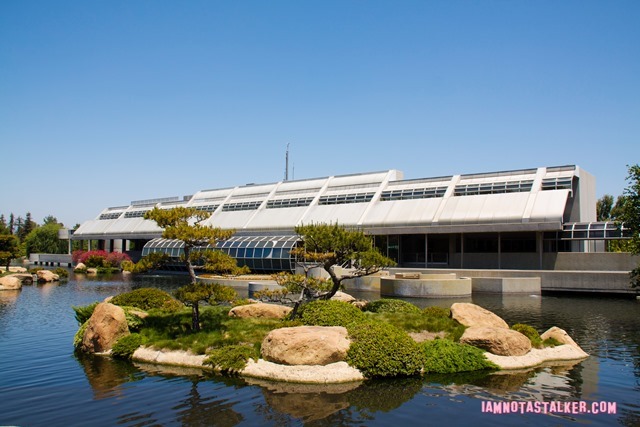 9. The Original Los Angeles Flower Market and District (754 Wall Street, downtown Los Angeles) – The Los Angeles Flower Market and surrounding Flower District encompass six blocks of storefronts housing over 200 individual florists and make up what is the largest wholesale flower market in all of the United States.  In fact, in the entire world there is only one flower mart that is larger – the Aalsmeer Market in Holland.  This is one of my favorite only-in-L.A. spots.  Where else can you wander block after block of downtown streets and see florist after florist after florist?  I have never seen so many flowers in one place in my entire life.  But it isn't just the sheer amount of florists and flowers that make the place special.  The beauty of the arrangements sold at each shop is incredible.  Each one is like a work of art and viewing all of the creations together is almost like being in an art museum.  And the smell!  For miles around, the air is filled with the fragrance of roses.  The Flower District is truly an amazing  section of the city and should not be missed!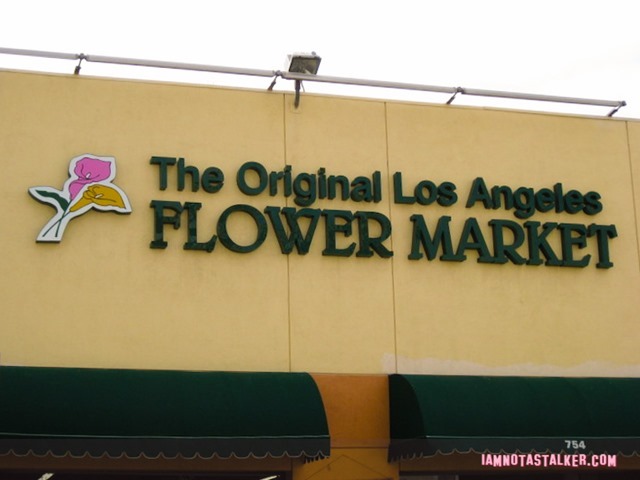 10. Crystal Cove Historic District (15 Crystal Cove, Newport Beach) – This spot is the perfect place to go for a day trip.  Located in Orange County, about 50 miles south of downtown L.A., the Crystal Cove Historic District encompasses 12.3 acres of coastal land running along a 3.5-mile stretch of picturesque shoreline.  The site was originally developed in the late 1800s as a cattle ranch, but in the early 1900s it began to be used as a South Seas-style set for the movie industry.  Countless silent film productions came in, planted palm trees and built thatched-roof shacks for films such as Treasure Island, The Sea Wolf, and Stormswept.  Some of those shacks were left behind after shooting wrapped and became vacation getaways for the family, friends and employees of the cove's then owner.  Forty-six cottages in all were built during the '20s and '30s and, thanks to a strict leasing contract clause which stated that no portion of the dwellings was to be altered, all forty-six remain intact today.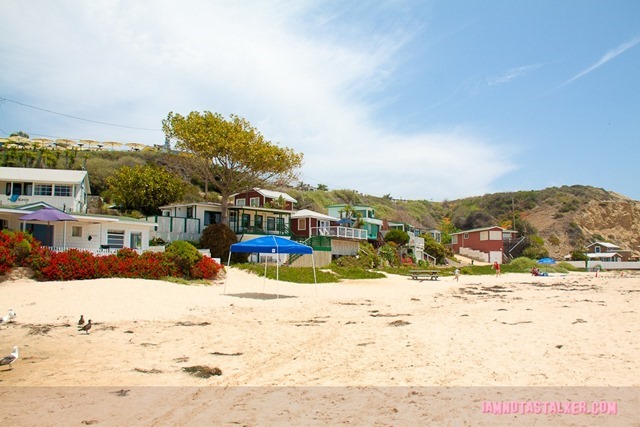 Crystal Cove Historic District is now owned by the state of California and the cottages are rented out as vacation properties.  The quaint enclave, which is open to the public, features a general store, an exhibit center, a pristine beach and a café.  It is easily one of the most picturesque spots in all of Southern California.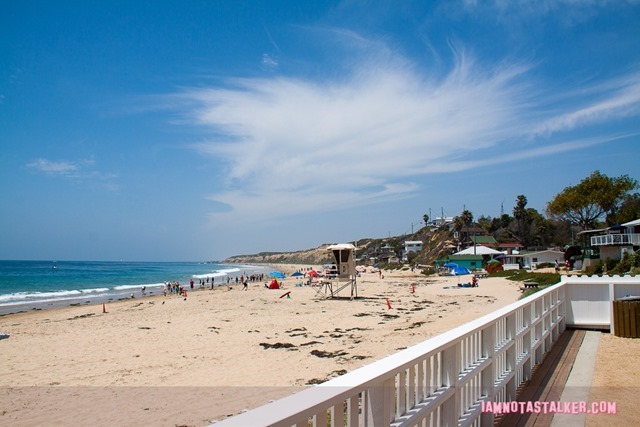 11. Self-Realization Fellowship Lake Shrine Temple (17190 Sunset Boulevard, Pacific Palisades) – One of the most peaceful and unique spots in the city, the site where the Self-Realization Fellowship Lake Shrine Temple now sits was originally part of Inceville, Hollywood's first modern movie studio created by producer Thomas Ince.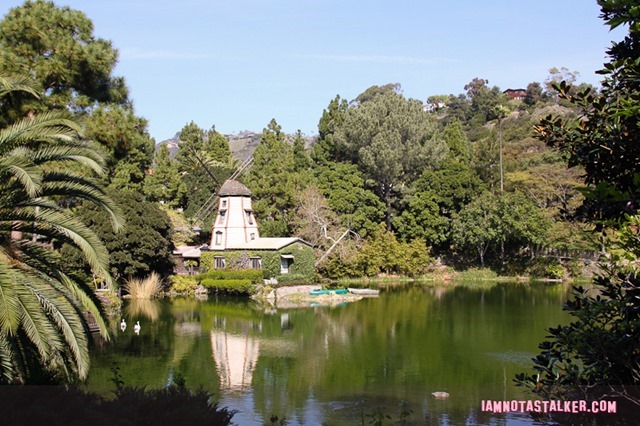 Fires ravaged the studio in the early 1920s and the land was subsequently sold several times.  In 1927, a real estate developer began hydraulically grading a portion of the grounds in the hopes of building a new residential community there, but ran out of money and abandoned the project mid-excavation.  A large basin was left behind and, thanks to the many underground springs in the area, it ended up filling with water, creating a lake.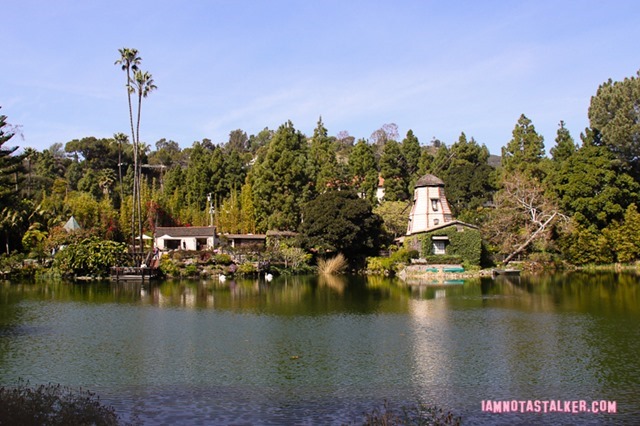 The site was eventually purchased by an employee of 20th Century Fox Studios, who lived in a houseboat on the massive lake and began developing the property, adding several whimsical structures, including a mill house, a windmill, and a two-and-a-half ton, fifteen-foot working waterwheel that irrigated the land.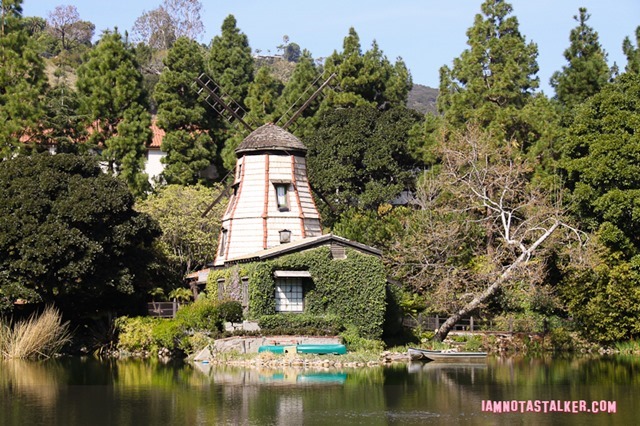 In the 1940s, the property was sold to an oil magnate who wound up donating it to Paramahansa Yogananda, founder of the Self-Realization Fellowship.  He further landscaped the grounds, eventually turning it into an open-air shrine dedicated to all religions.  Today, thousands of people each year stop by the Lake Shrine in order to meditate, pray, or simply just sit and appreciate its vast beauty.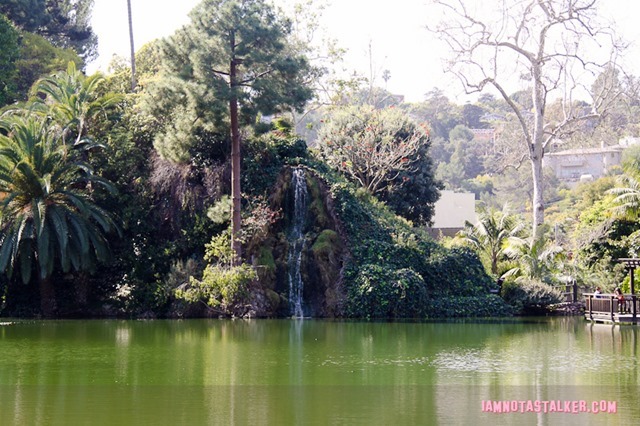 The Self-Realization Lake Shrine Temple is easily one of L.A.'s most beautiful spaces and a not-to-be missed spot.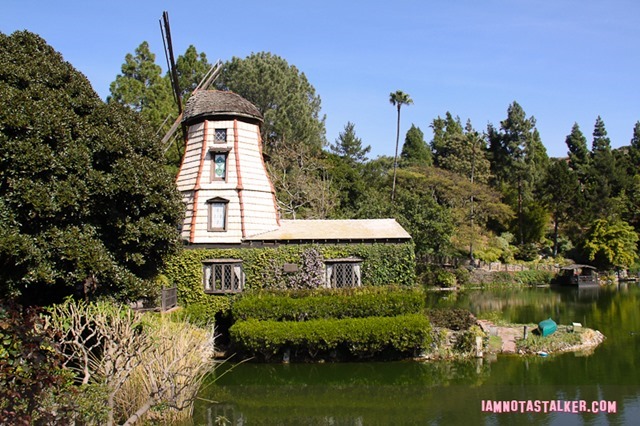 12. Los Angeles Conservancy Walking Tours – The Grim Cheaper and I recently embarked upon the Los Angeles Conservancy's Broadway Historic Theatre and Commercial District Walking Tour and absolutely loved it.  It was fabulous to stroll through Theatre Row and learn about the numerous historic movie and vaudeville palaces that line each side of it, but the real pièce de résistance was when we were shown the interior of both the Los Angeles Theatre and The Theatre at the Ace (formerly the United Artists Theatre).

The interiors of both of the properties are nothing short of stunning and the experience of seeing them in person was remarkable.  (That's the ceiling of The Theatre at the Ace pictured below.)  Tour patrons are given incredible and intimate access to all areas of the theatres (we're talking bathrooms, basement levels, and mezzanine spaces) and plowed with in-depth information every step of the way.  Embarking upon a Los Angeles Conservancy Tour is a fantastic way to not only learn about the city's architectural history, but to be granted access to extraordinary spaces that are typically not open to the public.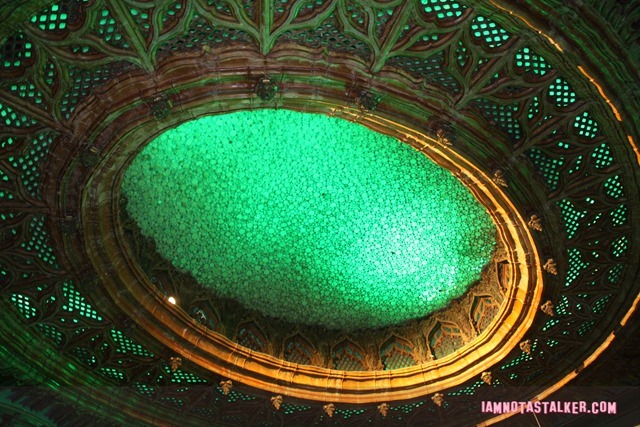 13. Ferndell Nature Center (2333 Fern Dell Drive, Los Feliz) – The last four places on my list can all be found inside of Griffith Park.  Ferndell Nature Center, a little slice of Eden that lies tucked away at the southern edge of the park off of Los Feliz Boulevard, is one of my favorite places in the city.  The idyllic, twenty-acre oasis consists of wandering pathways, a quarter-mile trail, sparkling streams, wooden bridges, and green as far as the eye can see.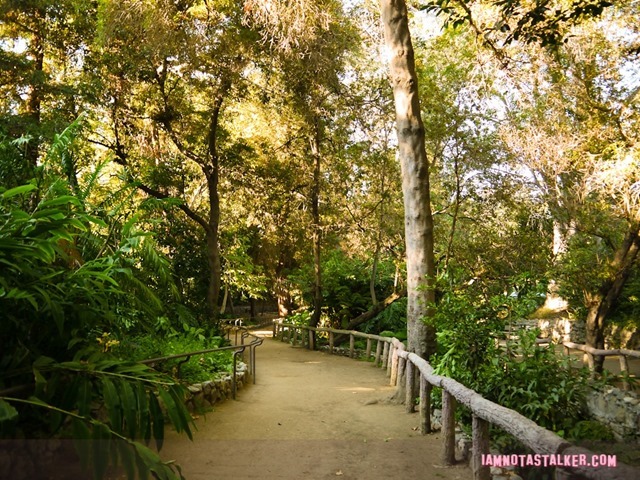 The canopied glen, which has been around since 1914, is one of L.A.'s hidden gems.  Many Angelinos don't even know it exists.  It's the perfect spot to grab shade on a summer afternoon, take a leisurely walk, or to just sit and enjoy some quiet beauty.  The Trails Café, which I featured on My Guide to L.A. – Coffee list, is located at Ferndell's northern end.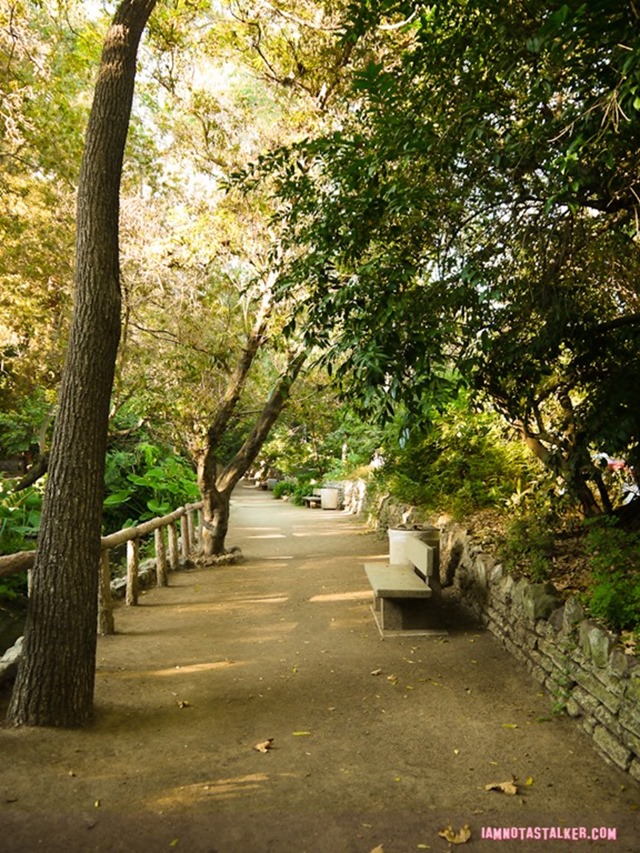 14. Griffith Observatory (2800 East Observatory Road, Los Angeles) – The Griffith Observatory is one of L.A.'s most iconic buildings and a visit to the city wouldn't be complete without seeing it.  The Art Deco-style structure, which sits high stop Mount Hollywood, was designed by architect John C. Austin and engineer Russell W. Porter between 1933 and 1935.  The site features a 300-seat state-of-the-art planetarium, a 2,700-square foot multimedia theatre, a Foucault pendulum, a Zeiss refracting telescope, an exhibit hall, and amazing panoramic views of Los Angeles.  Don't miss the bust of James Dean, which commemorates the filming of Rebel Without a Cause that took place on the premises in 1955, located on the western side of the property.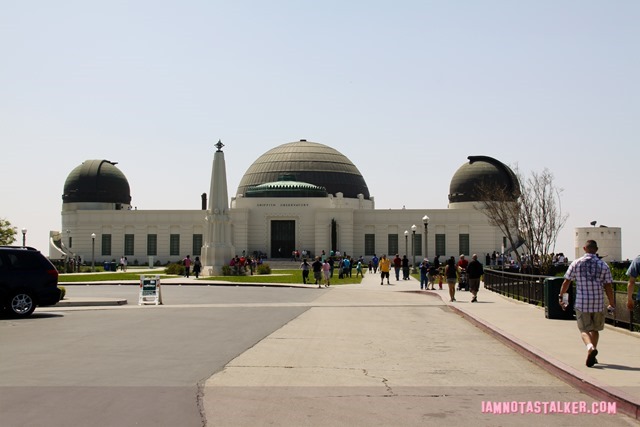 15. Old L.A. Zoo (4730 Crystal Springs Drive, Los Feliz) – One of SoCal's most unique sites, the Old L.A. Zoo was originally built in 1912 and continued to operate until 1965, when a new, larger zoo was built in a different area of Griffith Park.  As a nod to Los Angeles' history and to facilitate better understanding of zoological science, the city left the space intact and visitors are allowed to wander through the enclosures, grottos, aviaries, habitats and cages.  It is a fascinating, eerie and truly unique experience to view the aged structures up close.  Anyone who enjoys visiting abandoned sites will fall in love with this place.
16. Griffith Park Merry-Go-Round (4730 Crystal Springs Drive, Los Feliz) – The Griffith Park Merry-Go-Round was commissioned in 1926 by the Spreckels family, of Spreckels Sugar Company fame, and was originally installed at the Mission Beach Amusement Center in San Diego.  It moved to its current home, southeast of the Old L.A. Zoo in Griffith Park, in 1937.  The carousel, which is the only full-size Spillman Engineering Company carousel still currently in operation, features 68 handmade jumping horses with authentic horse hair tails and a custom-built Stinson 165 Military Band Organ.  Though the charming site has been featured in countless movies and television shows, its main claim to fame is that it served as the inspiration for Disneyland.  Walt Disney would often take his young daughters to the carousel on weekends and, while sitting on one of the nearby benches, dreamed about creating a park where both parents and children could participate in activities together.  The Griffith Park Merry-Go-Round remains a popular attraction all these years later and a picturesque nod to L.A.'s past.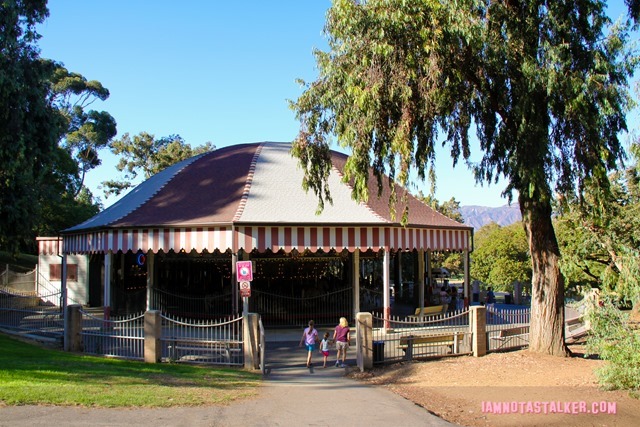 Well, there you have it, folks – my complete guide to L.A.!  I hope my fellow stalkers and non-stalkers alike enjoy some of these recommendations during visits to Los Angeles.
91573