L'Opera Restaurant from "Charmed"
Sep 28th, 2015 | By
Lindsay
| Category:
Charmed Filming Locations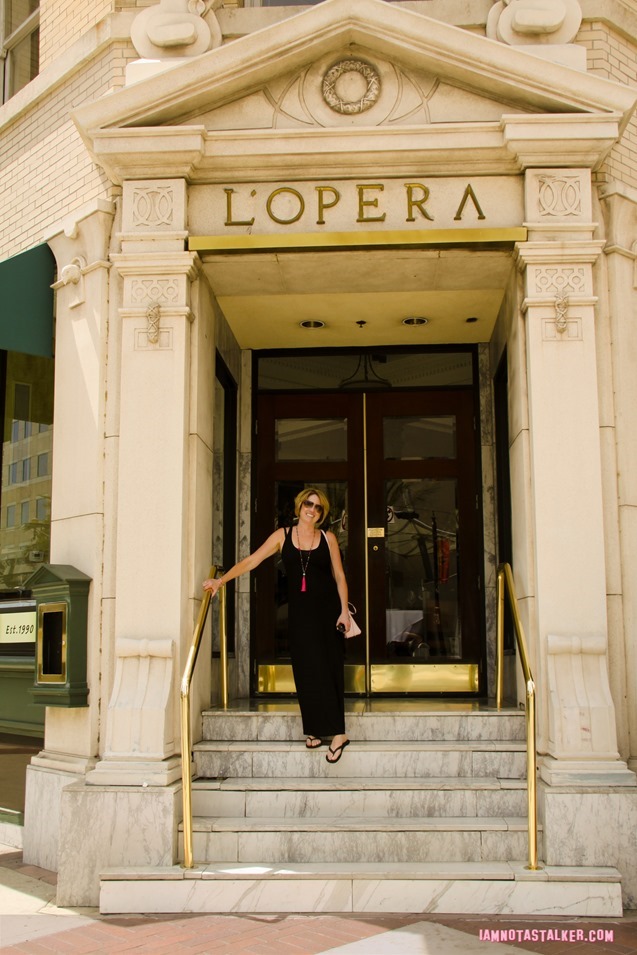 I rarely find myself in the LBC (that's Long Beach, California, for those not in the know), so when I was out there a couple of months ago snapping photos for The Ultimate Guide to Clueless Movie Locations in Los Angeles Part I and Part II (which, if you haven't checked out yet, you really should!), I made a quick detour to L'Opera Restaurant on Pine Avenue.  The upscale Italian eatery was featured in the pilot episode of Charmed and had remained unchecked on my To-Stalk List for literally years, so I was thrilled to finally see the place in person.
L'Opera Restaurant was originally established by restaurateurs Terry Antonelli and Enzo DeMuro.  For their culinary endeavor, the duo chose a large corner unit of a 1906 building that formerly housed the First National Bank of Long Beach.  When they initially leased the space in 1988, it was an empty shell and Terry and Enzo spent two years and $2.4 million renovating it.  The eatery finally opened its doors on April 19th, 1990.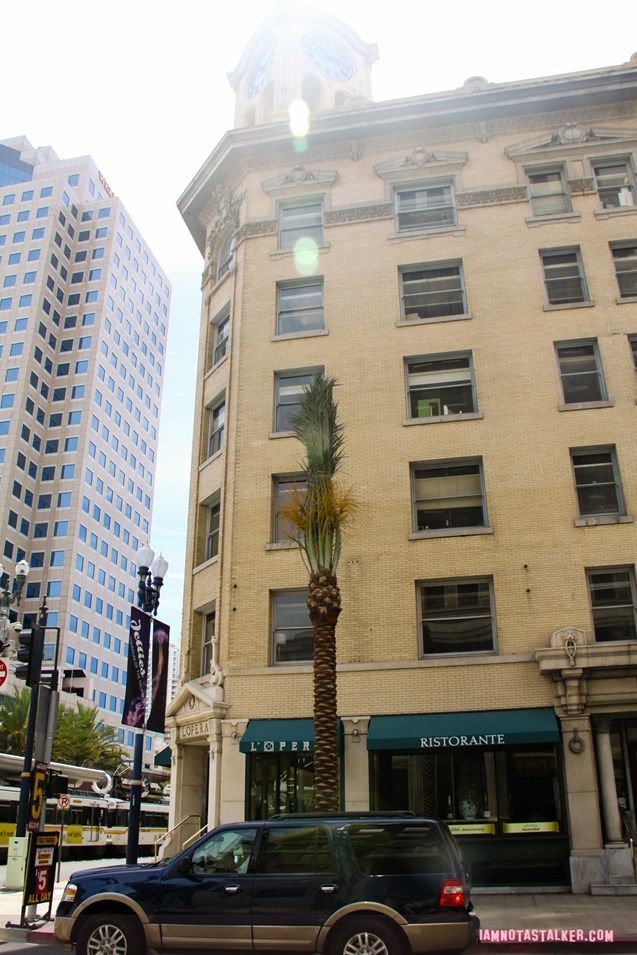 L'Opera was an immediate hit and has gone on to win countless awards throughout its 25-year history, including "Best Award of Excellence" from Wine Spectator magazine, which should come as no surprise being that the place offers 600 different wine selections and stocks more than 18,000 bottles in its cellar.  The eatery has also won the Southern California Restaurant Writers' two highest awards, the "5-Star Award" and "Golden Bacchus," for the past 23 years running.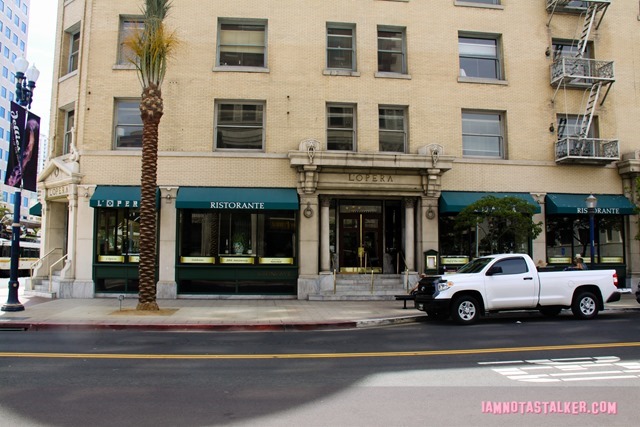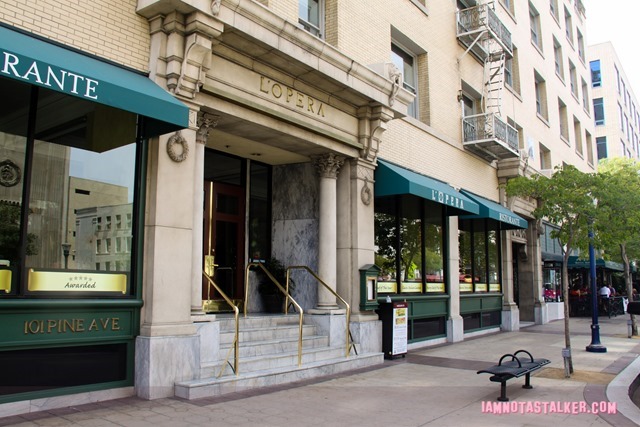 Celebrities have long flocked to L'Opera.  Just a few of the stars who have dined there include Paul Newman, Jimmy Vasser, Roger Penske, Mario Andretti, Tom Cruise, Dustin Hoffman, George Clooney, John Travolta, and Pete Sampras.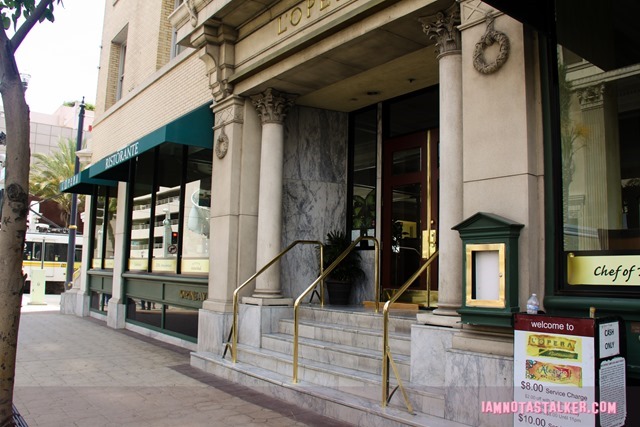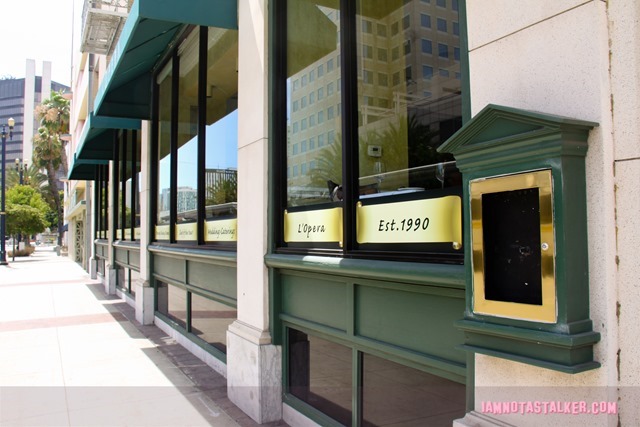 Sadly, L'Opera was closed when we showed up to stalk it, so we were not able to venture inside and grab a bite to eat, but I did manage to snap a photograph of the interior through the front window.  You can check out some more interior photos of the place here.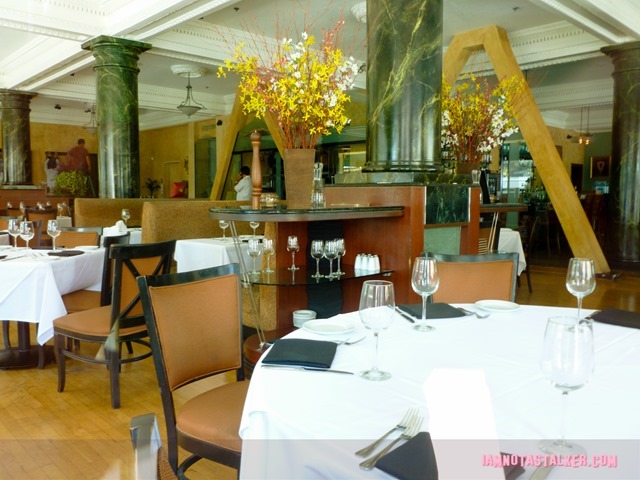 L'Opera Restaurant was only featured once on Charmed, in the pilot episode which was titled "Something Wicca This Way Comes."  In it, Piper Halliwell (Holly Marie Combs) gets a job as a chef at the supposed San Francisco-area eatery.  Both the exterior . . .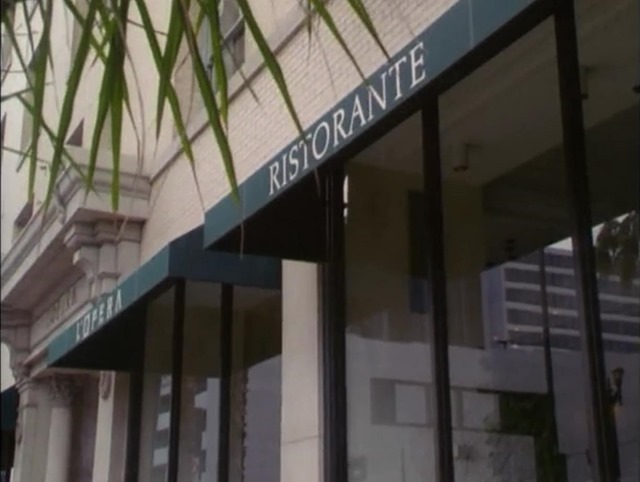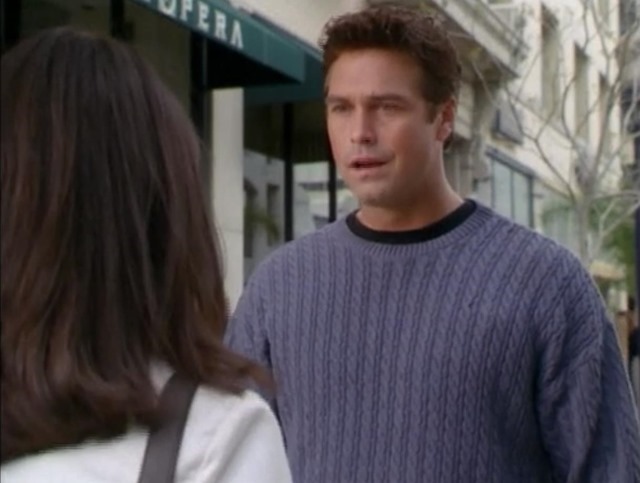 . . . and kitchen area appeared in the episode.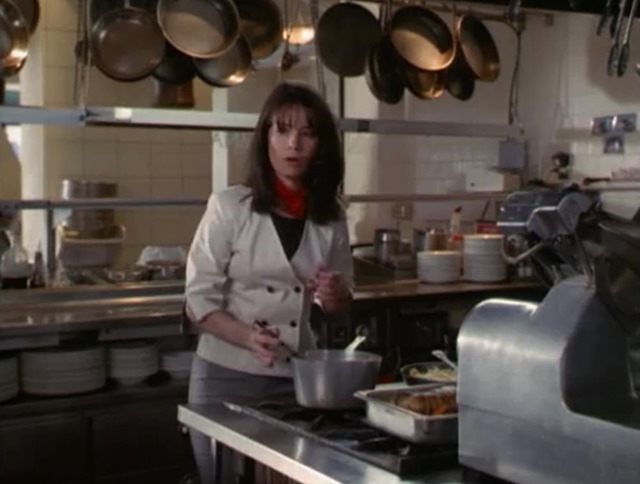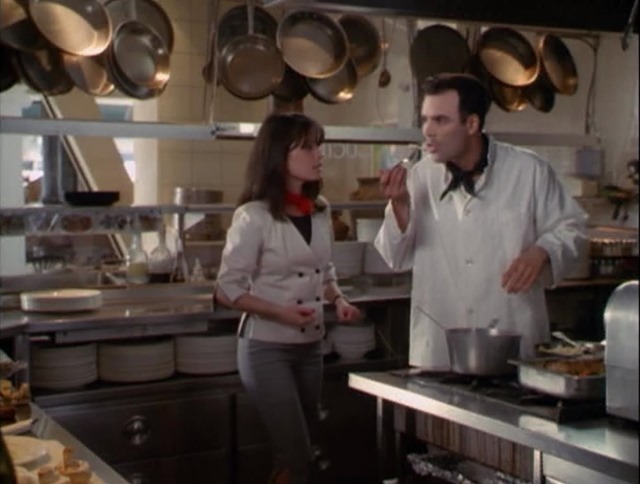 By the second episode, "I've Got You Under My Skin," filming had moved to a different location – the Pasadena Livery Building, where producers set up a fake restaurant entrance.  The name of Piper's workplace was also changed to "Quake" at that time.  In reality, there is no eatery located in that spot.  As you can see below, what appeared as Quake is actually just an exterior walkway that leads to the Livery Building's front doors.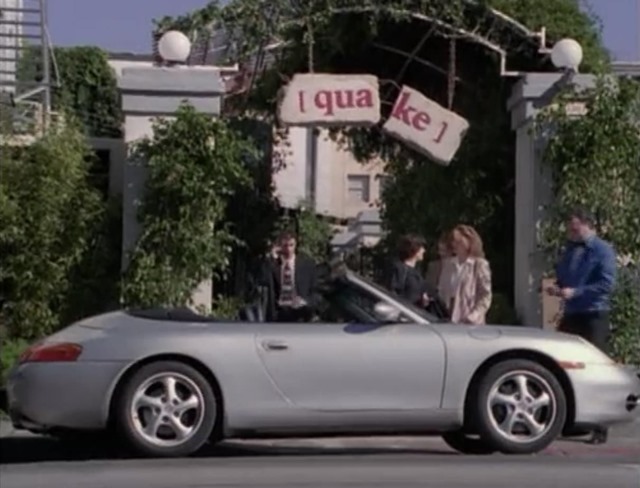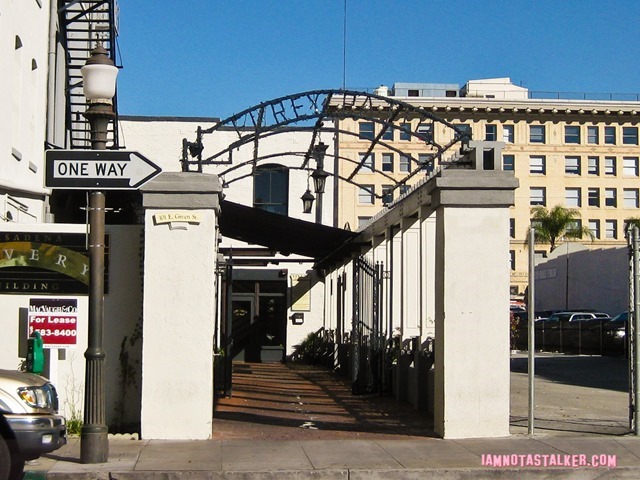 Producers must have really liked the Quake exterior, because they sure got a lot of mileage out of it.  During Season 6 it showed up as two different restaurants – first as Café Le Blue in the episode titled "Spin City" . . .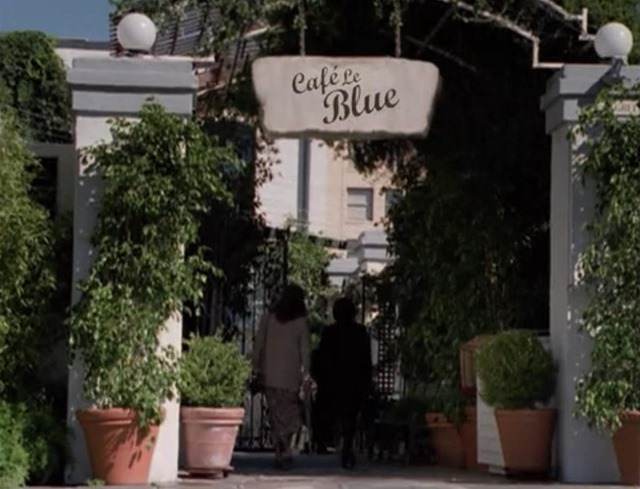 . . . and then as Anthony's Restaurant in "Love's a Witch."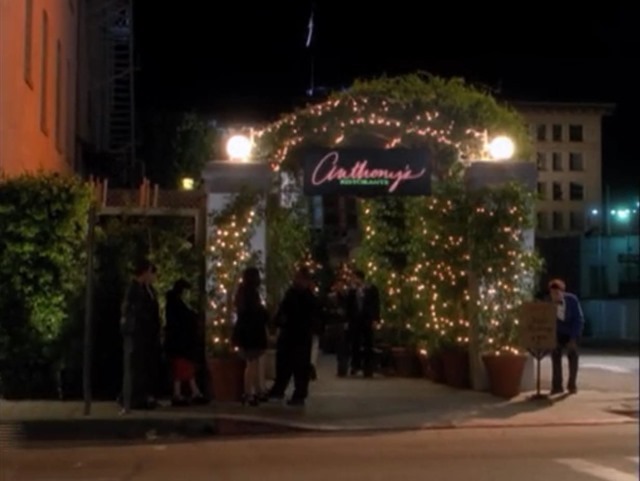 Quake's interior, which I believe was just a set, very closely resembles L'Opera's interior.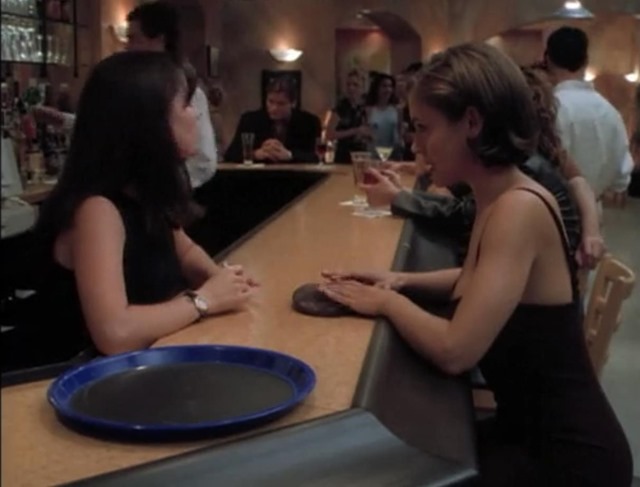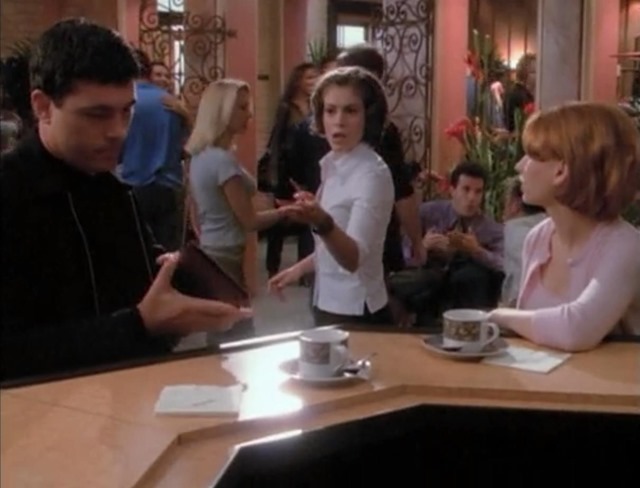 For more stalking fun, follow me on Facebook, Twitter, Instagram, Los Angeles magazine and Discover Los Angeles.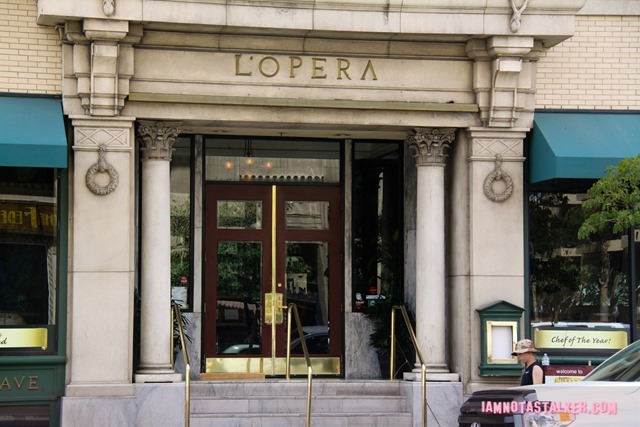 Until next time, Happy Stalking! 

Stalk It: L'Opera Restaurant, from Charmed, is located at 101 Pine Avenue in Long Beach.  You can visit the eatery's official website here.  The exterior of the fictional Quake restaurant is really the entrance to the Pasadena Livery Building located at 101 East Green Street in Pasadena.
91990