The "Teen Witch" "Top That" Street Rap
Oct 5th, 2015 | By
Lindsay
| Category:
Haunted Hollywood
,
Movie Locations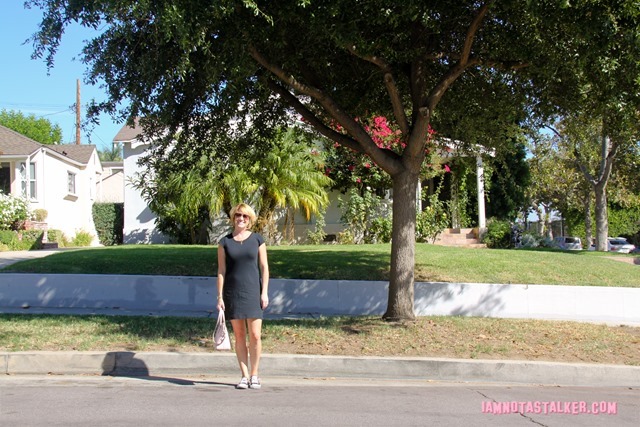 There is no more iconic moment in the 1989 classic Teen Witch than the epic "Top That" street rap scene.  Stalking the location where it was filmed was pretty high up on my list of things to do while I was in L.A. recently (after stalking the main house featured in the movie first, of course!), so I was floored to find the address listed on the 80s Film Locations and The Location Scout websites.
Those who have yet to see Teen Witch (and what's stopping you, it's SO good), will not be familiar with the "Top That" rap off, so I highly suggest that you watch the clip below before continuing on with this post.  Heck, even those who have seen Teen Witch should watch it.  It's that epic.  "I'm king!  And they know it!  When I snap my fingers, everybody says 'show it.'  I'm hot.  And you're not.  But if you want to hang with me, I'll give it one shot.  Top that!"
In the scene, Polly (Mandy Ingber) informs her best friend, teen witch Louise Miller (Robyn Lively), that she has a crush on school clown/wannabe rapper Rhet (Noah Blake, who I just figured out played Frank "The Stank" Stanavukovic in my favorite episode of The Wonders Years, Season 5's "Frank and Denise."), but that she will never be hip enough to date him.  Polly and Louise then randomly happen upon Rhet standing in the street rapping with two friends, causing Polly to say, "Look at how funky he is!"  What's a teen witch to do in a situation like this?  Why, use her newly found magic powers to turn her BFF hip, of course, which Louise does.  Polly then walks right up to Rhet and proceeds to have a legendary rap off with him.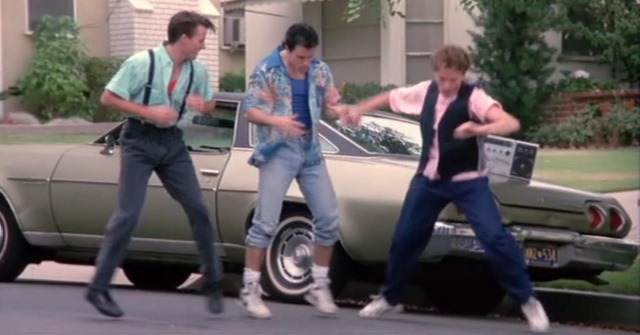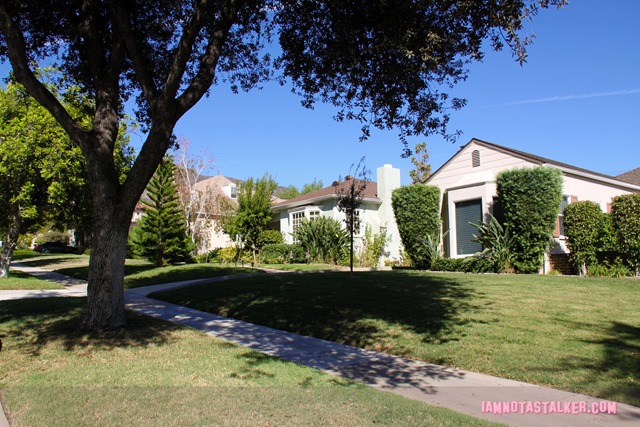 The "Top That" scene was lensed on a tree-lined block of Virginia Avenue in Glendale.  In the segment, Rhet and his friends dance in front of a car that is parked in front of the driveway of the home at 1404 Virginia Ave.  As you can see in the below image as compared to the screen capture, the brick walkway of the 1404 house, as well as its windows and the windows of the neighboring property all match what appeared onscreen.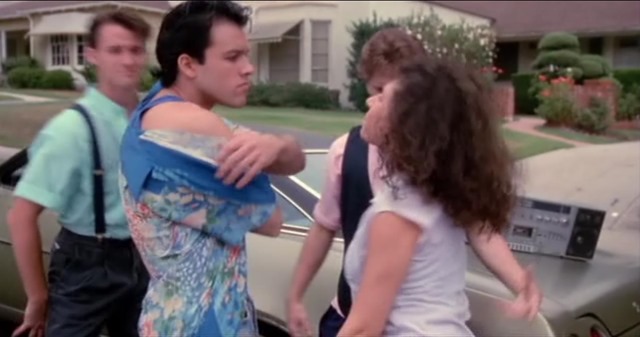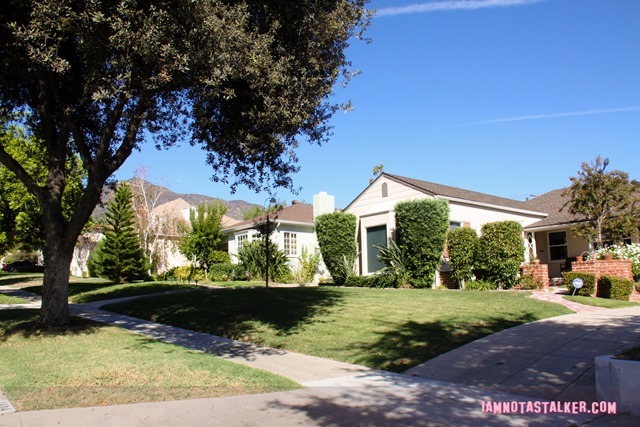 The house that Polly and Louise stop in front of to watch Rhet in the scene is located at 1400 Virginia Avenue.  My photograph below was taken from the opposite angle that the camera faced in Teen Witch, but you can see that the walkway still looks very much the same today as it did 26 years ago when the movie was filmed.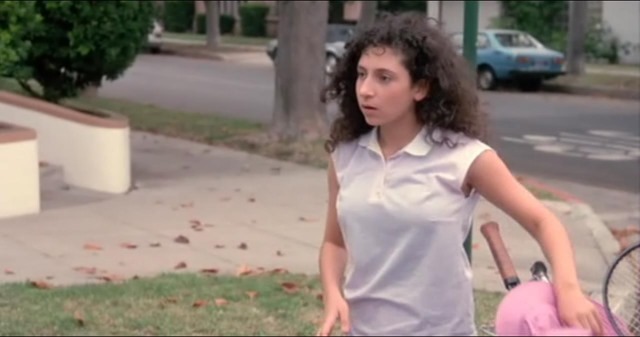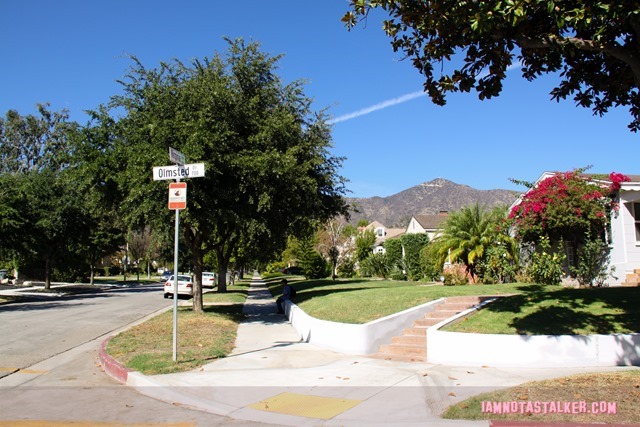 Of the scene, Robyn Lively said in a 2014 BuzzFeed Entertainment interview, "I do remember that Mandy and Noah were dreading the infamous "Top That" song.  They thought it was the stupidest thing ever.  They hated it.  In the end, they just decided to have fun with it, and, in retrospect, it's awesome.  But they were not into it, which is so funny because it turned out to be one of the most amazing and popular scenes in the whole movie."
Had to do it!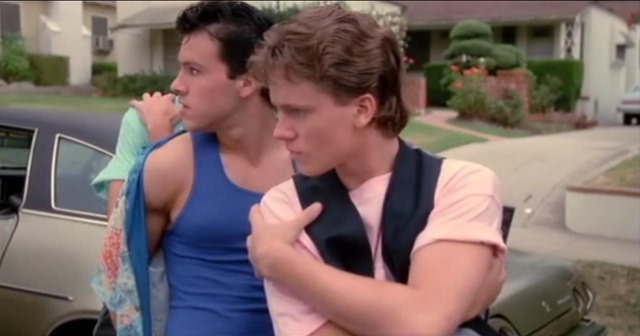 Herbert Hoover High School, which was featured quite extensively as Louise and Polly's high school in Teen Witch, is located just a few blocks away.  We ventured by there while we were in the area, but school was getting out at the time and the place was an absolute madhouse so we didn't stop to take any photos.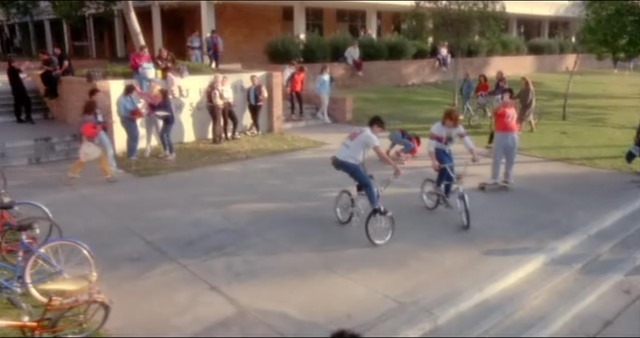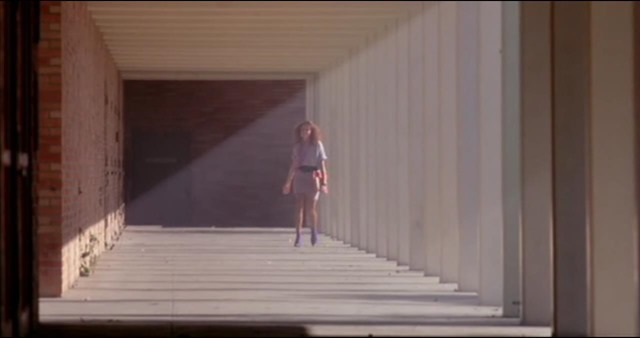 For those who missed the segment I taped about Beverly Hills, 90210 filming locations for The Daily Share on HLN yesterday, you can watch it online here.
For more stalking fun, follow me on Facebook, Twitter, Instagram, Los Angeles magazine and Discover Los Angeles.
Big THANK YOU to the 80s Film Locations and The Location Scout websites for finding this location!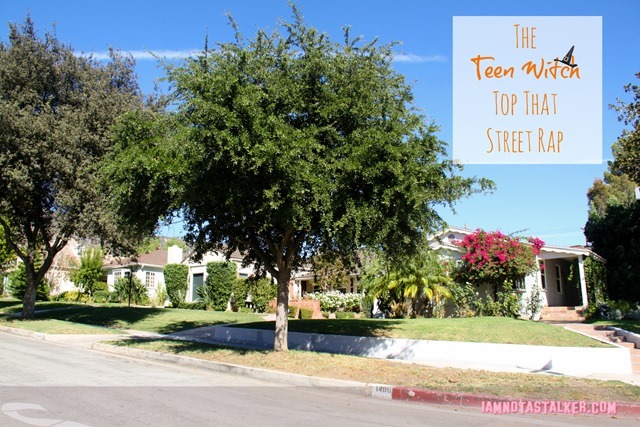 Until next time, Happy Stalking! 

Stalk It: The Teen Witch "Top That" street rap took place in front of the house at 1404 Virginia Avenue in Glendale.  Herbert Hoover High School from the movie is located just a few blocks away at 651 Glenwood Road.
92109