Julian Café & Bakery from "Phantasm"
Oct 6th, 2015 | By
Lindsay
| Category:
Haunted Hollywood
,
Movie Locations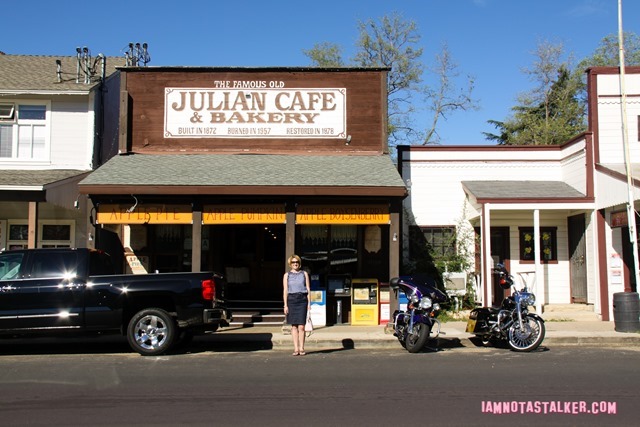 I am not at all a fan of the 1979 movie Phantasm, though you'd never guess it judging by the amount of posts I've done on its locations (you can read them here, here, here, here and here).  What can I say?  Crappy film, fabulous locales!  Ever since I first saw the flick last year, I had been itching to visit Julian, a small census designated place located about thirty miles east of Escondido in San Diego County.  Several areas of the town, namely Julian Café & Bakery, were featured in the horror classic.  I had fallen in love with the charming images of the region I found online while researching Phantasm's filming locations and was dying to see it in person.  When I found out that Julian would be hosting its annual Apple Days Festival at the end of September, I knew there would be no better way to kick of the fall season than by attending – and doing a little Haunted Hollywood stalking at the same time.
Gold was discovered in what is now Julian in the winter of 1870.  A mining camp quickly grew in the region following the discovery, established on farmland belonging to a former Confederate soldier named Drury D. Bailey, and in less than a month the area boasted several tented stores and watering holes and a population numbering in the hundreds.  Bailey named the site in honor of his cousin, Michael S. Julian.  By 1872, the burg had become a boom town and several wooden edifices had popped up on either side of the main drag.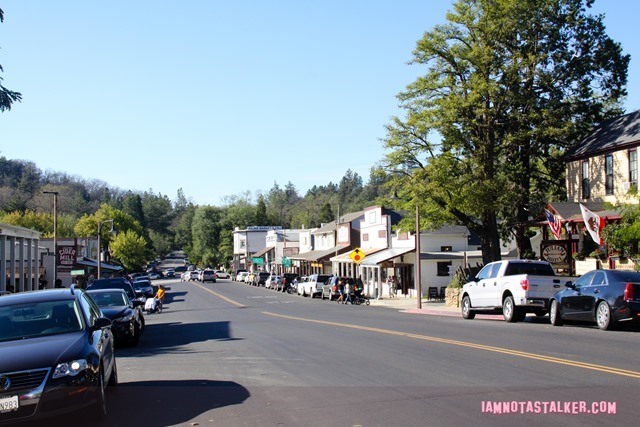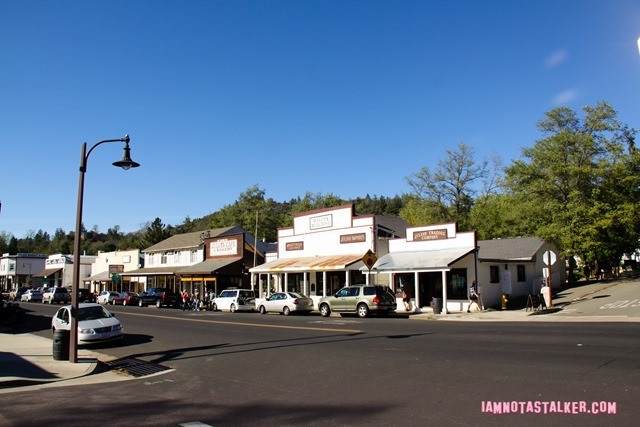 Those wooden structures are still there to this day and make up downtown Julian.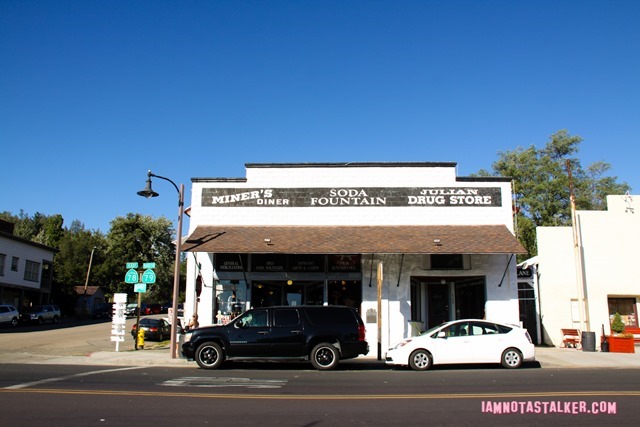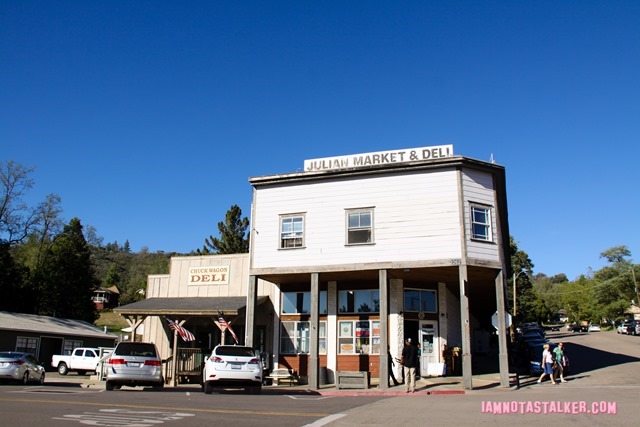 One such building houses Julian Café & Bakery.  The edifice was originally constructed as a general store in 1872 and continued to operate as such for over fifty years.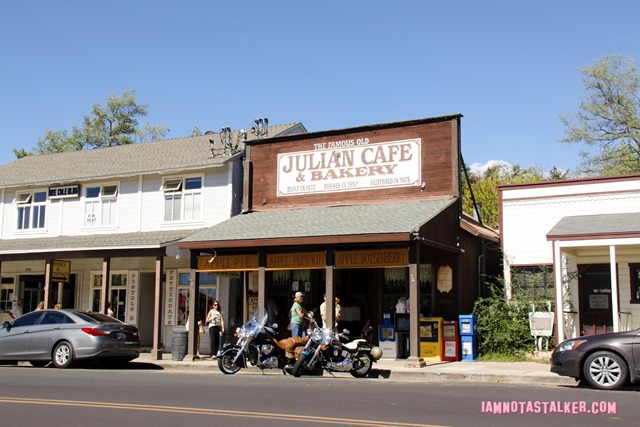 It was transformed into a pool hall in the 1920s and then later operated as a photography studio, until 1957 when the café next door caught fire and half of the structure burned to the ground.  The following year, Joe and Emma Edwards, a Julian couple, purchased the property, re-constructed it to its original form and opened it as a restaurant named The Ranchero.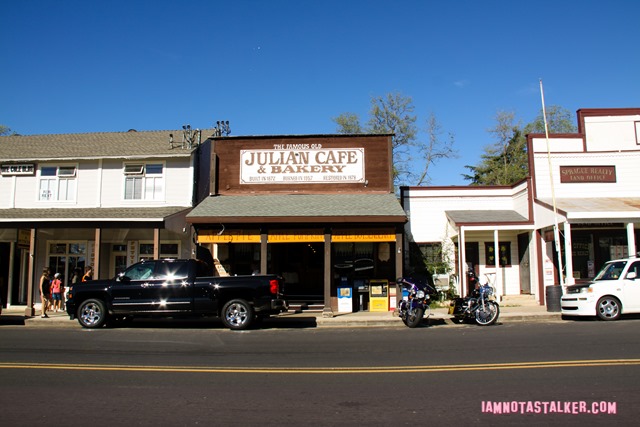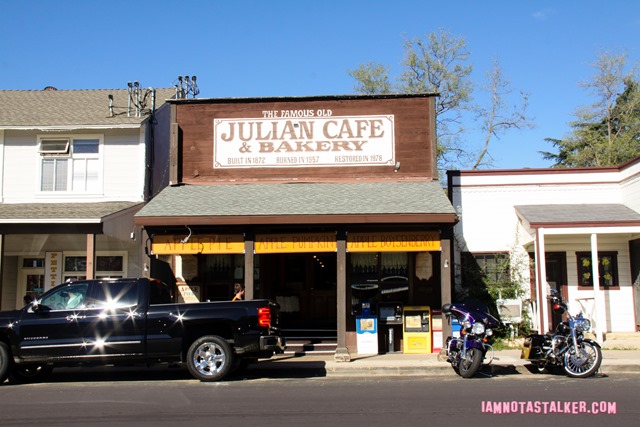 In the 1970s, The Ranchero was sold to a religious restaurateur named Ron Stock who did a massive renovation of the building's interior and re-opened it as a high-end steakhouse named His Boarding House.  A stained glass window with the word "HIS" is still situated above the restaurant's front door.  You can see it in the second image below (it is meant to be read from the inside of the restaurant and is therefore backwards in my picture).  His Boarding House did not last long, though, and, after closing its doors, Stock left the site vacant and moved to Montana.  The property did not see life again until the early '80s when Mr. and Mrs. Kjell Kristiansen, who were looking for a venue change for their popular Julian Café & Bakery which was located across the street, purchased the space.  Though the eatery has since been sold twice, it is still going strong today and is known for its award-winning apple pie.  Sadly, the place was jam-packed when we showed up to stalk it so we did not end up eating there.  I am really regretting not braving the wait now that I have seen the menu, though.  Gold Rush Chicken?  Yes, please!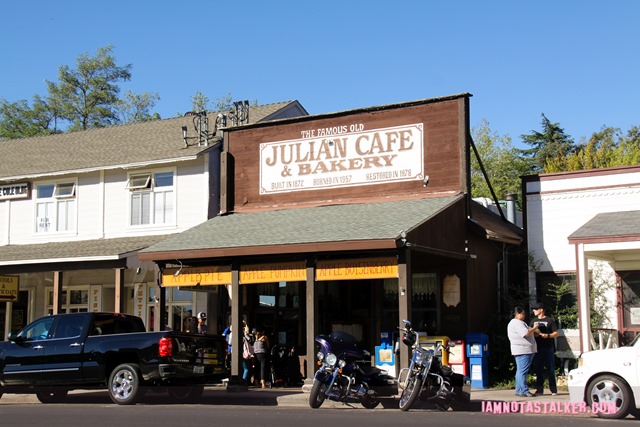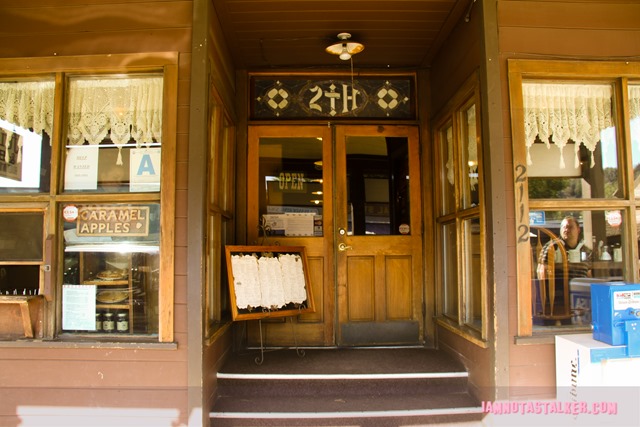 The Grim Cheaper and I absolutely fell in love with Julian.  Being there is like stepping back in time to the early 1900s.  With its quaint wood-frame buildings and small-town feel, the area reminds me a lot of Reno's Virginia City, which I blogged about here and here.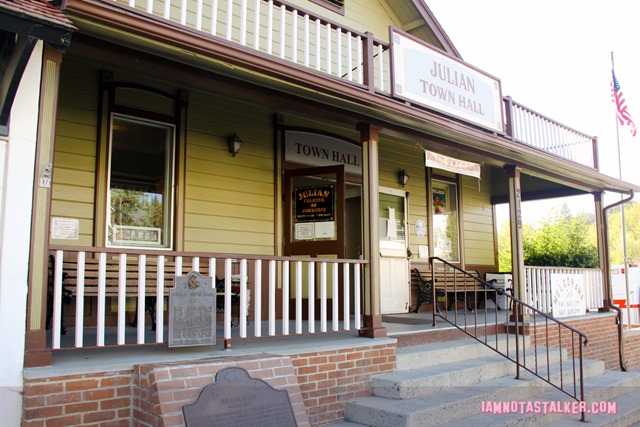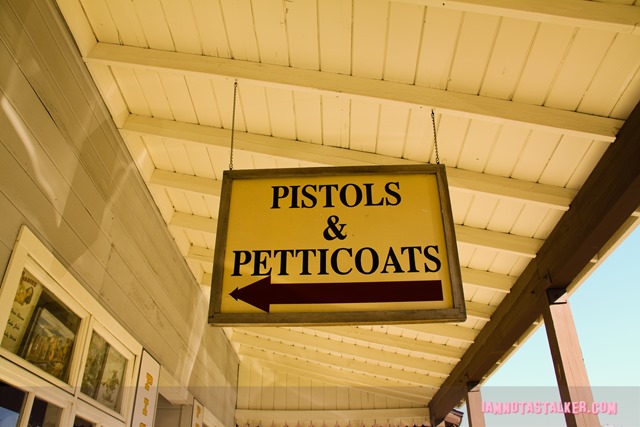 Though extremely small, there is plenty to do in Julian.  The town boasts working gold mines that visitors can tour, countless wineries, apple farms galore (all of which are famous for their U-Pick orchards where guests can pluck their own apples), a myriad of annual festivals, boutiques, restaurants, galleries, a fishing lake, and hiking trails.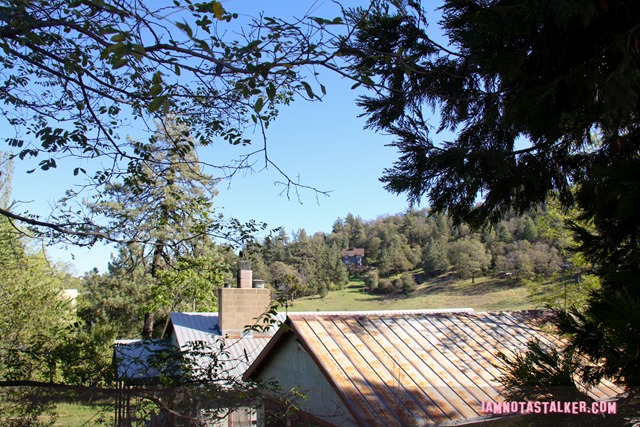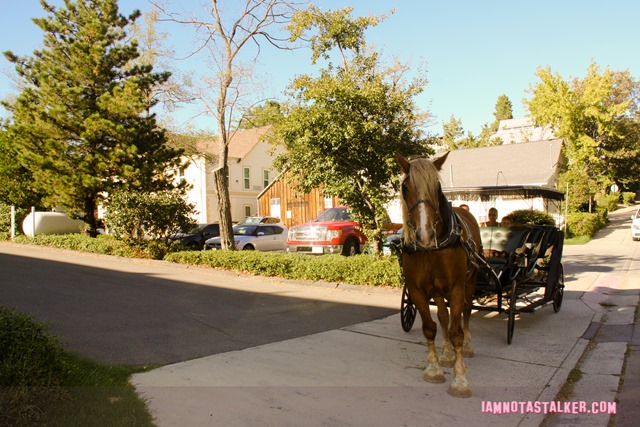 Julian also lays claim to Southern California's oldest continuously operating hotel, the Julian Gold Rush Hotel Bed & Breakfast, which was originally established in the 1890s.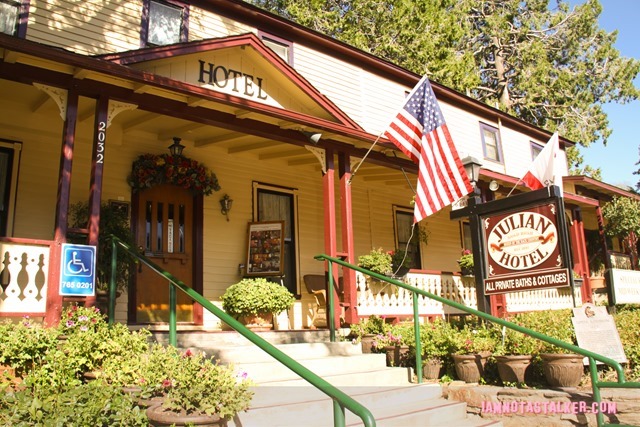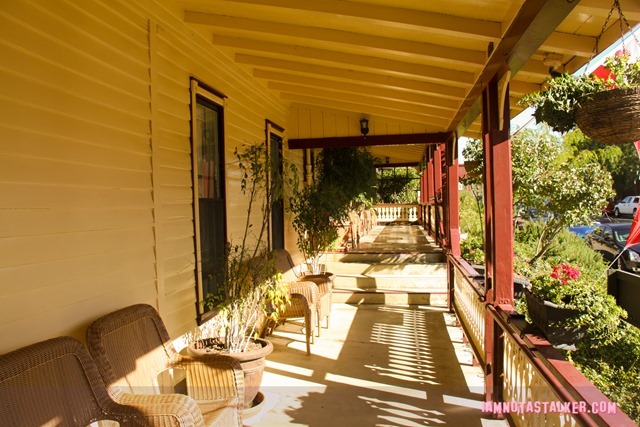 The town also boasts a really spooky-looking historic cemetery . . .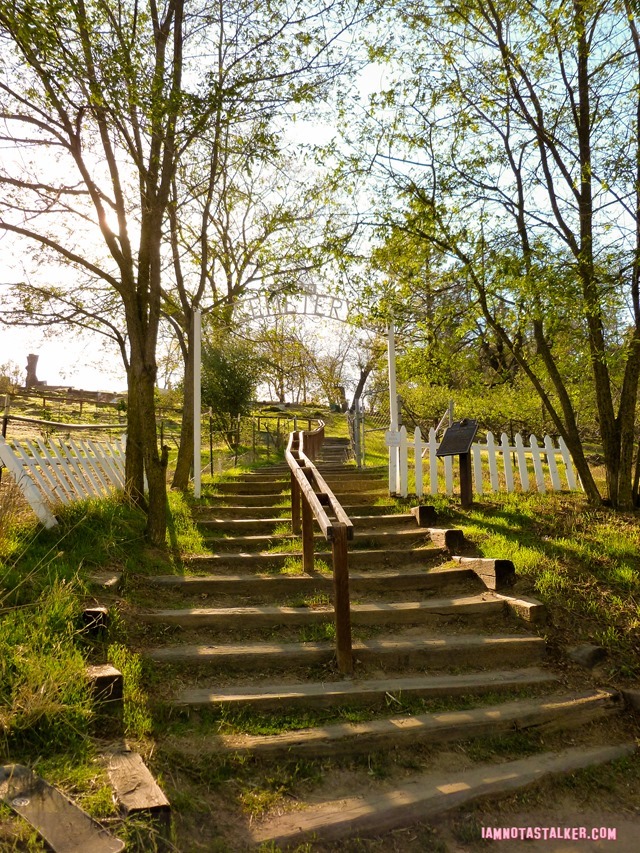 . . . and its original 1914 jail.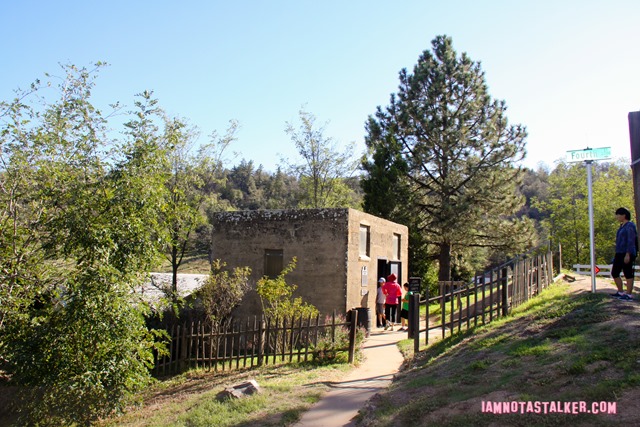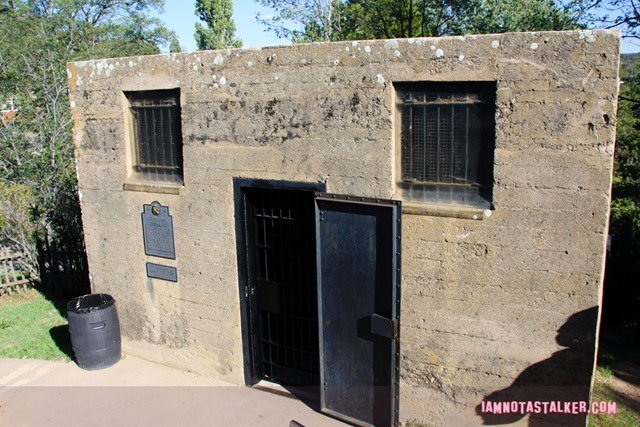 Julian is absolutely adorable and the four or five hours we spent there did not provide nearly enough time to really explore it.  I am itching to go back for a full weekend.  The nearby town of Wynola also looks like it begs a visit.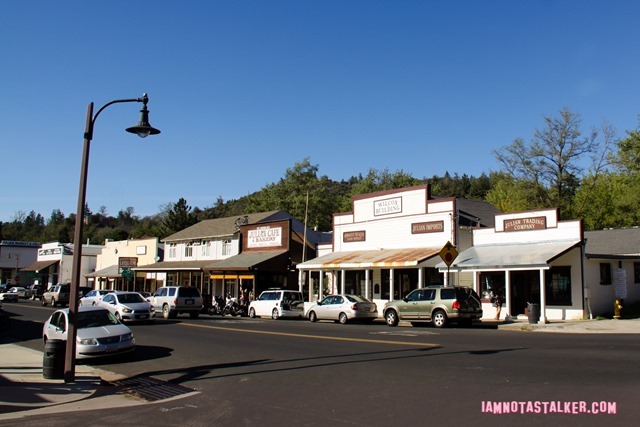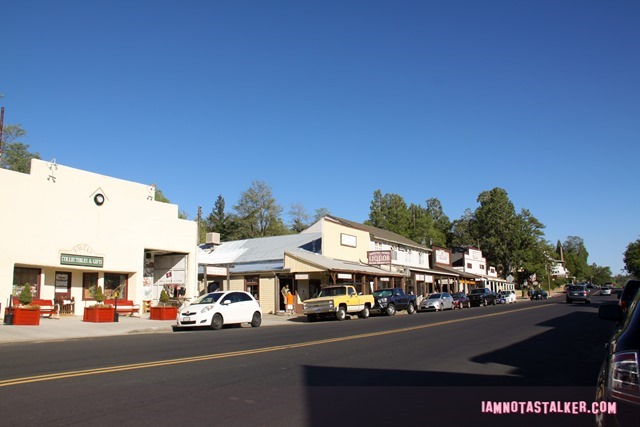 In Phantasm, Julian was featured as the small town where Jody (Bill Thornbury) and Mike (A. Michael Baldwin) lived.  The exterior of Julian Café & Bakery masked as the exterior of Reggie's Ice Cream, the soda shop owned by Jody's friend Reggie (Reggie Bannister), in the film.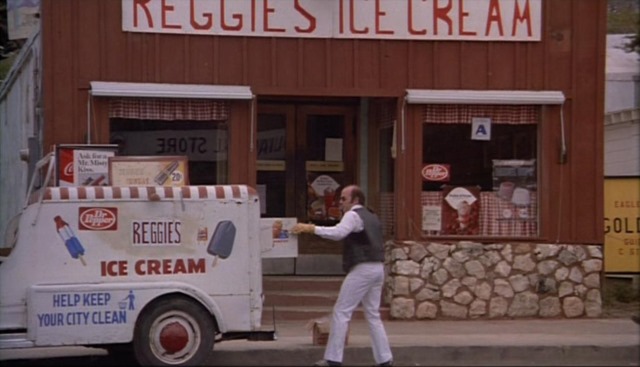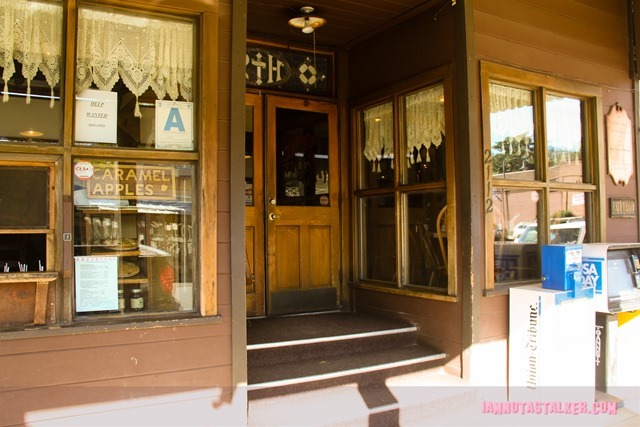 The building now boasts a covered overhang which obscures the front of it from view, but it is still very recognizable from its appearance in Phantasm over 35 years ago.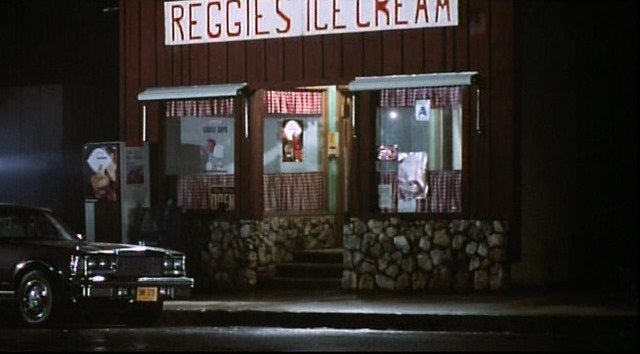 For the interior of Reggie's Ice Cream, which was only seen in a deleted scene, producers used Fosselman's Ice Cream in Alhambra, which I blogged about here.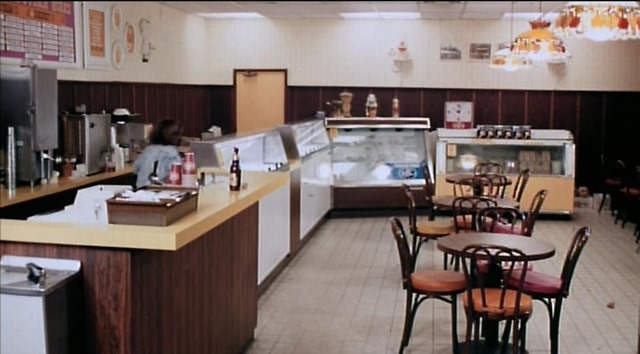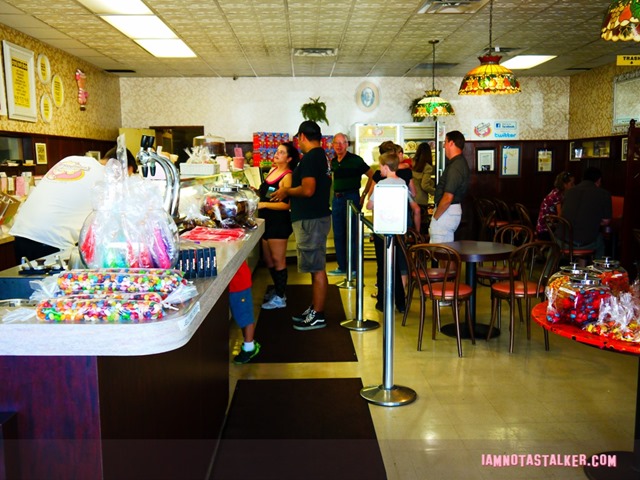 Other areas of Julian made appearances in the film, as well.  In one particularly infamous scene, Jody is shown wandering around the downtown area, in front of what is now Jack's Grocery at 2117 Main Street, which I unfortunately did not snap any photos of.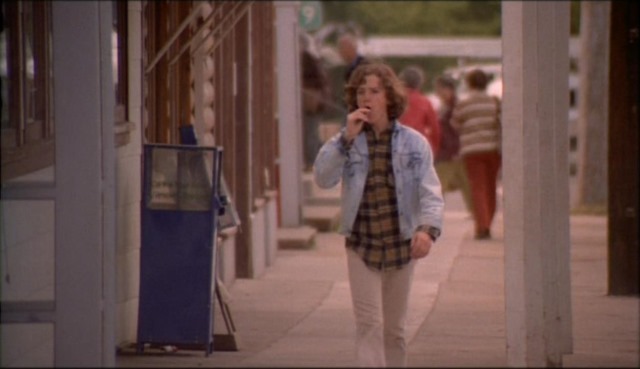 During his meandering, he spots The Tall Man (Angus Scrimm) walking across the street from him in front of two shops – the Julian Trading Company at 2104 Main Street. . .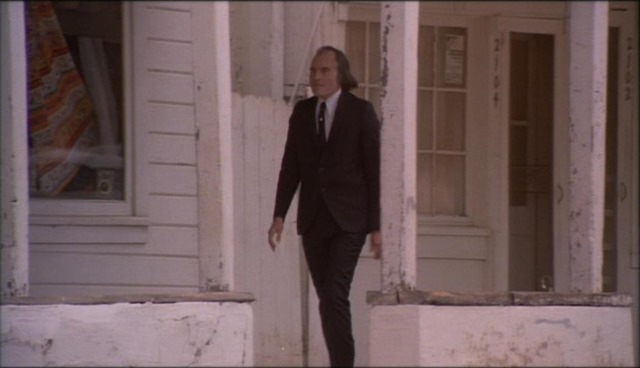 . . . and Julian Imports at 2106 Main Street.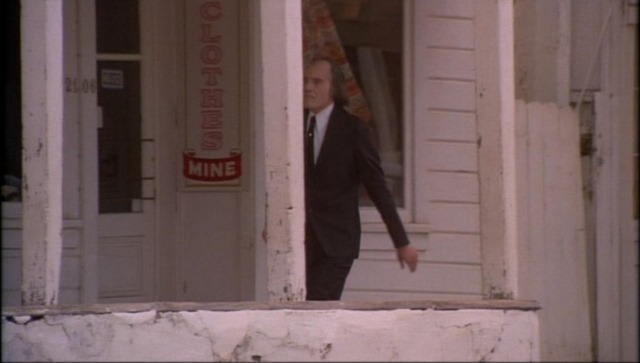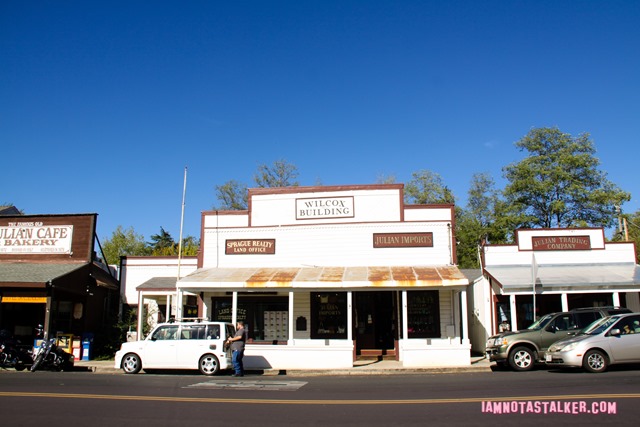 As The Tall Man passes in front of Reggie's Ice Cream, he stops and, very oddly, smells the fumes coming from Reggie's ice cream truck.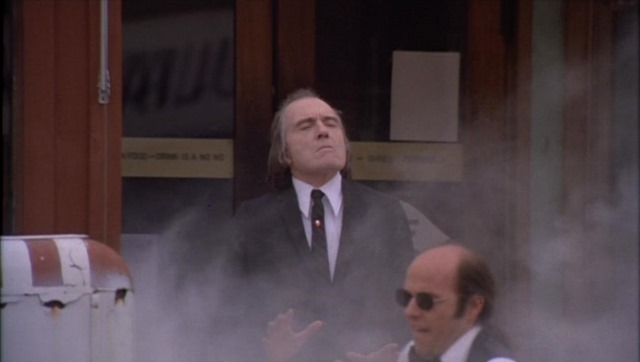 Had to do it!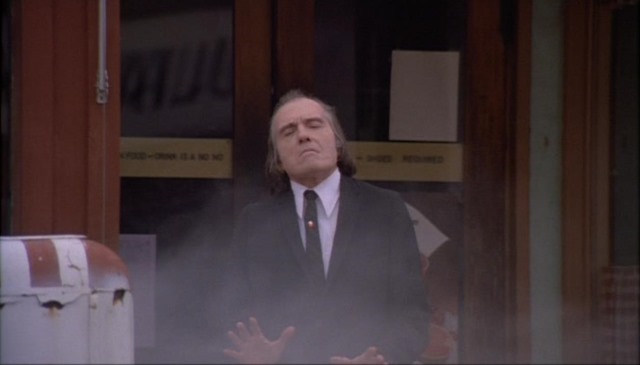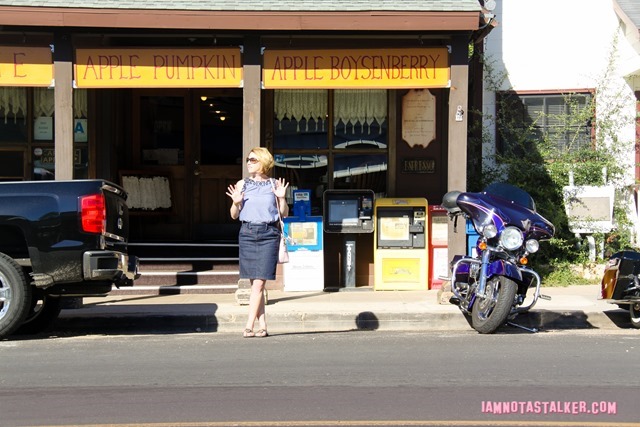 In a different deleted scene, Jody is shown driving southeast on Main Street on his way to work.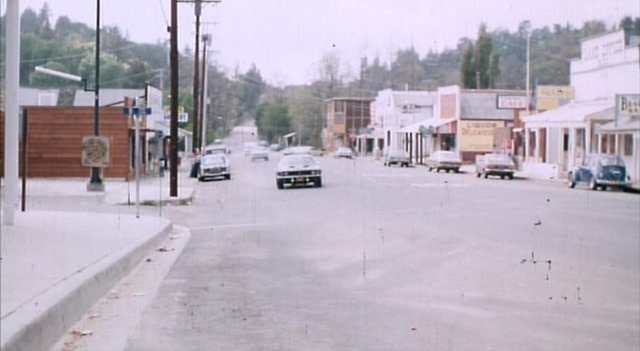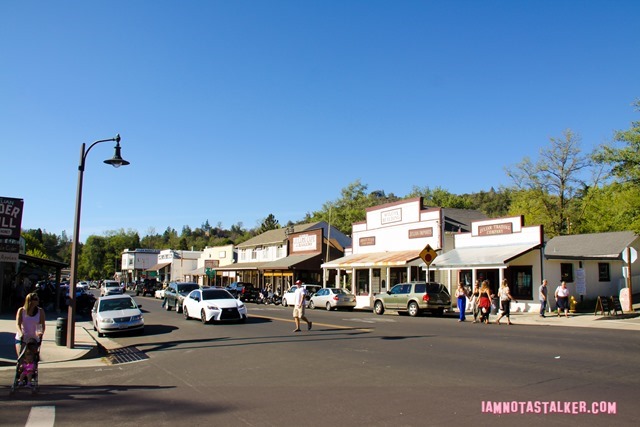 He then heads into the building located at 2033 Main Street.  That spot, which I also failed to take photos of, is the former site of Rabobank, Julian's only bank, which closed its doors in May 2015.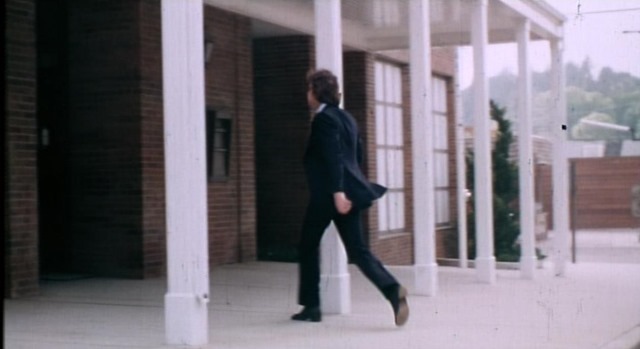 I would have bet money on Dunes Cantina, the bar where Jody hung out in Phantasm, also being located in Julian, but that does not appear to be the case.  While some online sources say that the watering hole could formerly be found at 16232 Pacific Coast Highway in Huntington Beach, I am unsure if that information is correct.  Today, a stuccoed building that looks nothing like the structure featured in Phantasm stands at that site.  And while I learned via some online research that an eatery named Dunes Café was formerly located at that address, the only photograph I could find of the site was taken in the 1930s and, at that time at least, it did not resemble the bar from the movie.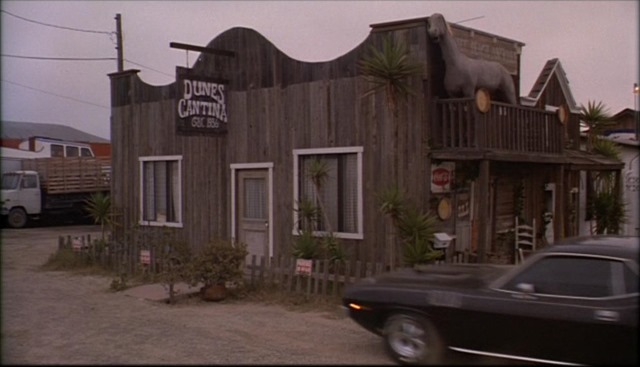 For more stalking fun, follow me on Facebook, Twitter, Instagram, Los Angeles magazine and Discover Los Angeles.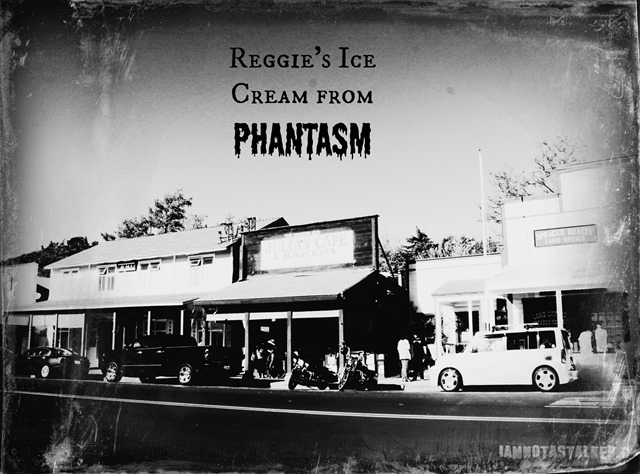 Until next time, Happy Stalking! 

Stalk It: Julian Café & Bakery, aka the exterior of Reggie's Ice Cream from Phantasm, is located at 2112 Main Street in Julian.  You can visit the restaurant's official website here.  Fosselman's Ice Cream, which was used as the interior of Reggie's Ice Cream, can be found at 1824 West Main Street in Alhambra.  You can visit the parlor's official website here.  The other Julian buildings that appeared in Phantasm are located at 2033 Main Street, 2104 Main Street, 2106 Main Street and 2117 Main Street.
92220