The "Ghost Dad" House
Oct 30th, 2015 | By
Lindsay
| Category:
Haunted Hollywood
,
Movie Locations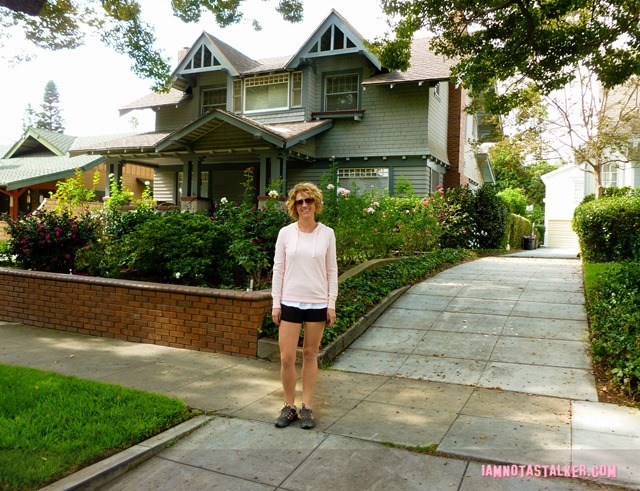 Long before I ever moved to Southern California, I purchased the Ultimate Hollywood Tour Book and was absolutely mesmerized by what I found inside.  One whole chapter of the tome is dedicated to filming locations in Pasadena and its environs and when my family and I did relocate to the Crown City in 2000, my mom and I spent many of our first days there driving around visiting locales mentioned in the book.  We had such a blast doing so and found that stalking was a great way to explore our new hometown.  One of those early stalks was of the home belonging to the Hopper family –  dad Elliot (Bill Cosby) and his children, Diane (Kimberly Russell), Danny (Salim Grant), and Amanda (Brooke Fontaine) – in the 1990 comedy Ghost Dad.  The photos I took of the place were of the old school, 35mm variety, though, so figuring that the residence would be perfect for my Haunted Hollywood postings, I recently added it to my re-stalk list.  As fate would have it, I had to drive my mom out to a doctor appointment in Pasadena last week, so we swung by the Ghost Dad house afterwards and also did some other stalking in the area.  It was just like old times.
In Ghost Dad, which was directed by Sidney Poitier (!), the Hoppers supposedly live in Seattle, Washington.  Aside from a few establishing shots of the city skyline, though, the movie was shot in its entirety in Los Angeles.  It is not very hard to see how the home pictured below came to be used in the film, as it does have a very Pacific Northwest feel to it.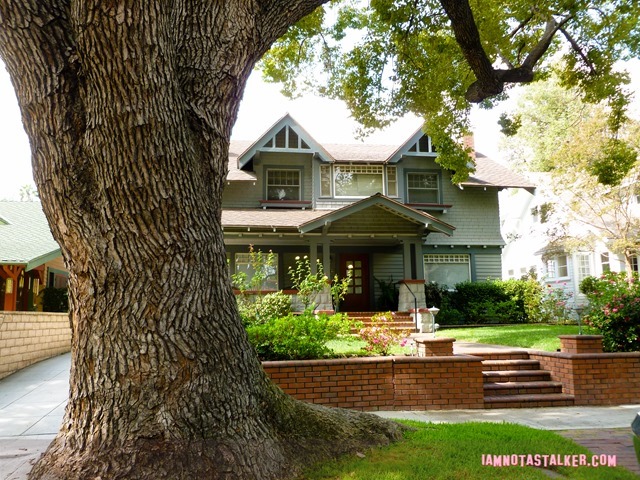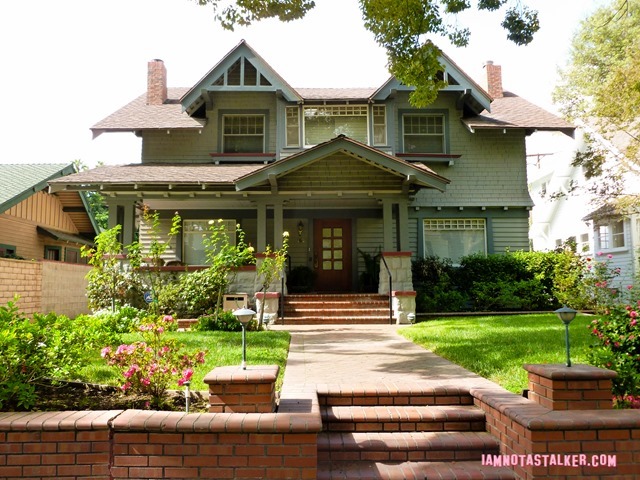 In real life, the house, which was built in 1908, boasts four bedrooms, two baths, 2,306 square feet of living space, and a 0.18-acre lot.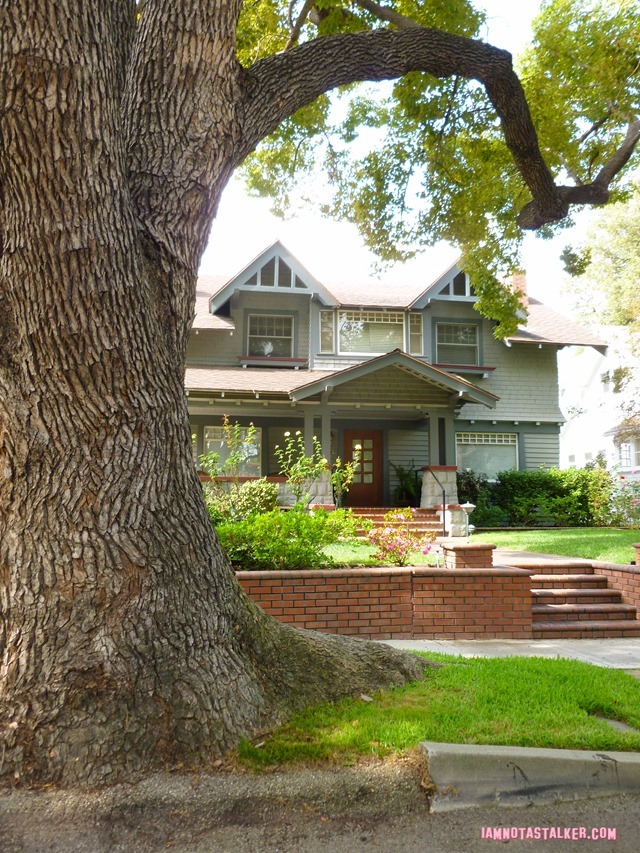 The picturesque residence looks very much the same today as it did when Ghost Dad was shot 25 years ago.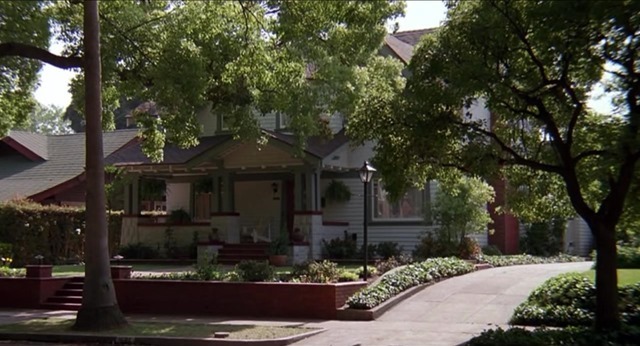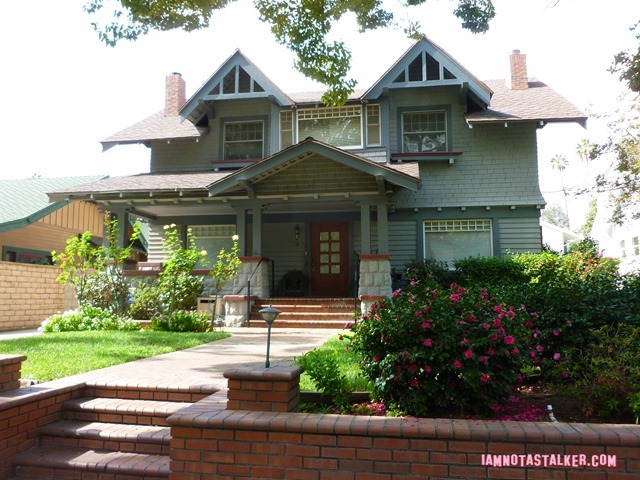 The home, which was pretty much the main location used in Ghost Dad, was featured countless times throughout the movie.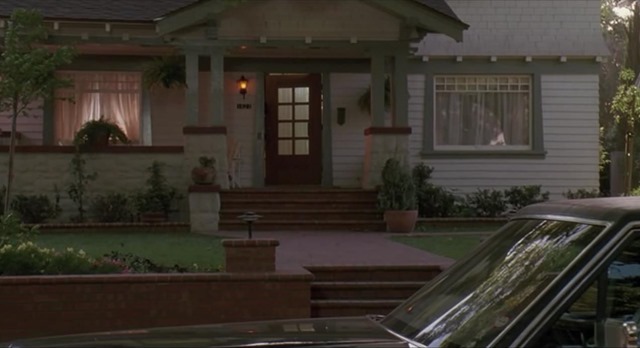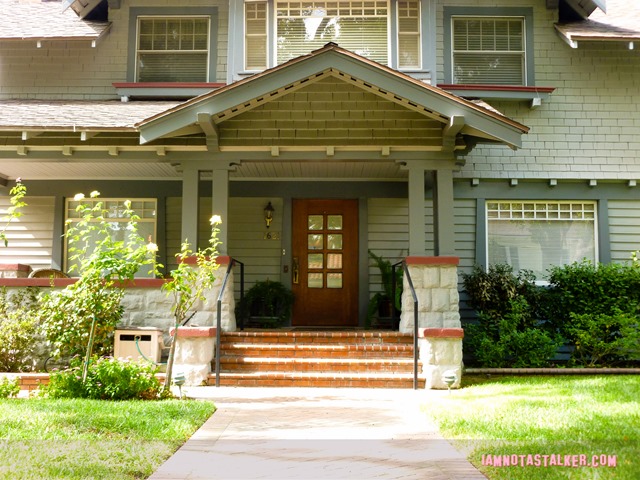 I originally thought that the actual interior of the dwelling was utilized in the movie, but now I am not so sure.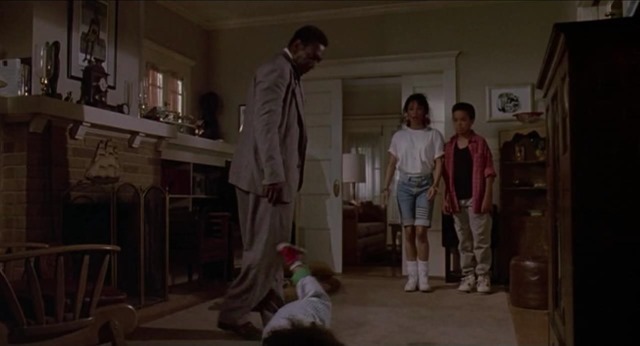 From the way the scene below was shot, it would seem that the real interior was used.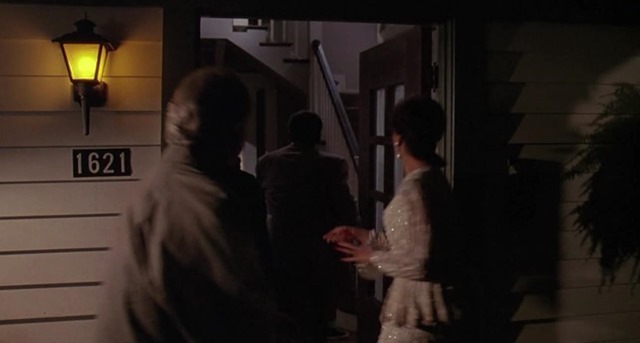 But the shaping and placement of the windows shown in some interior scenes does not seem to match the windows at the actual home.  And unfortunately, I could not find any photos of the inside of the house, so I cannot say for certain either way.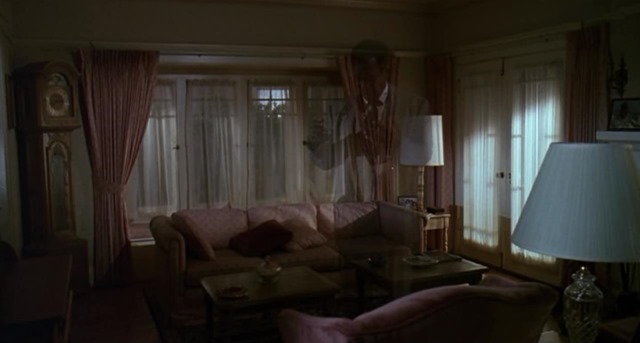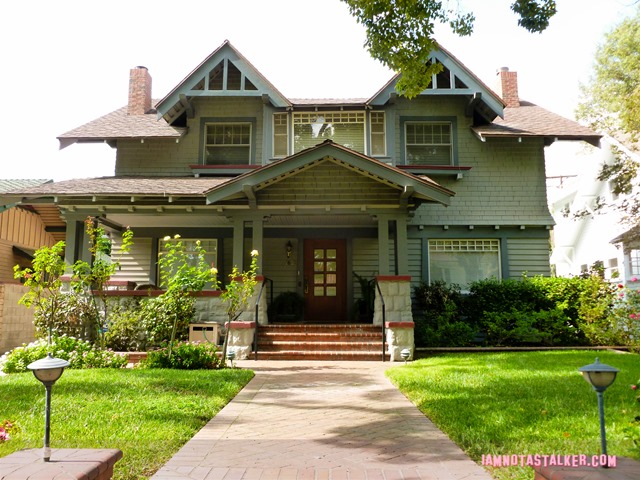 As was depicted onscreen, the dwelling belonging to Joan (Denise Nicholas) in Ghost Dad can be found directly next door.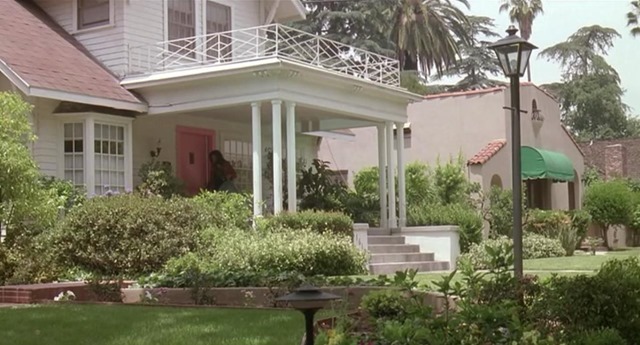 That property also has a very Pacific Northwest feel to it and reminds me quite a bit of the house where Jessica (Gaby Hoffman) lived in Sleepless in Seattle.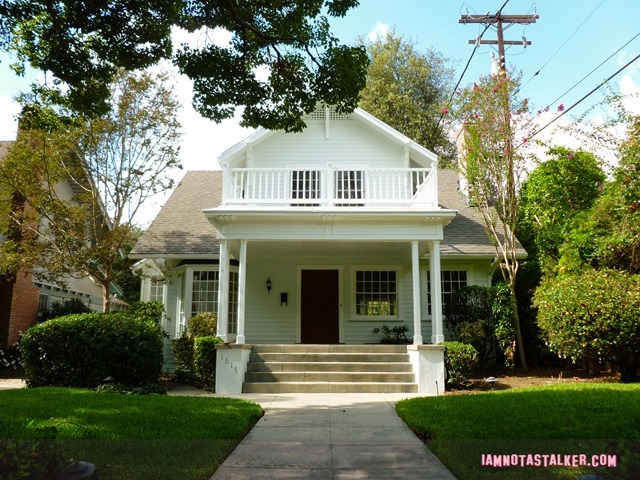 The Ghost Dad houses are located on Bushnell Avenue in South Pasadena, one of L.A.'s most oft-filmed streets.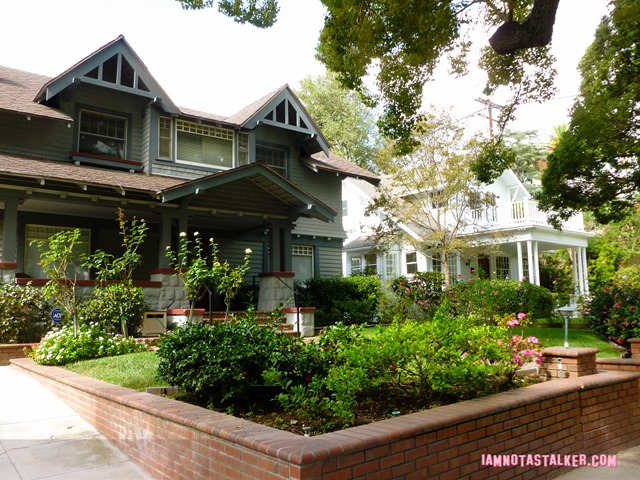 Several other residences on Bushnell have been featured prominently onscreen in productions such as thirtysomething, Back to the Future, Old School and Teen Wolf.  The addresses of those homes are listed in the "Stalk It" section below.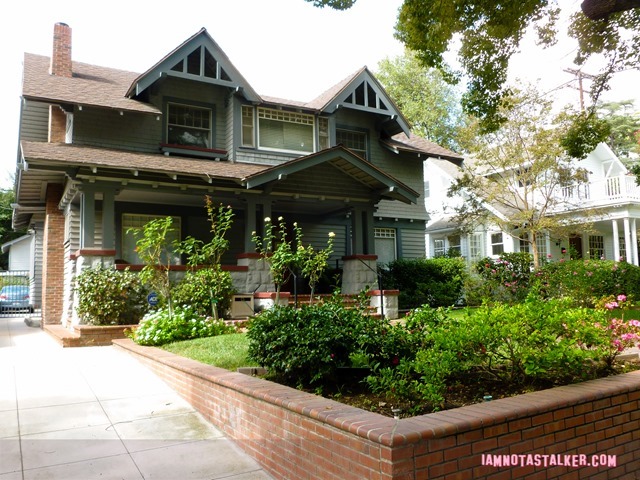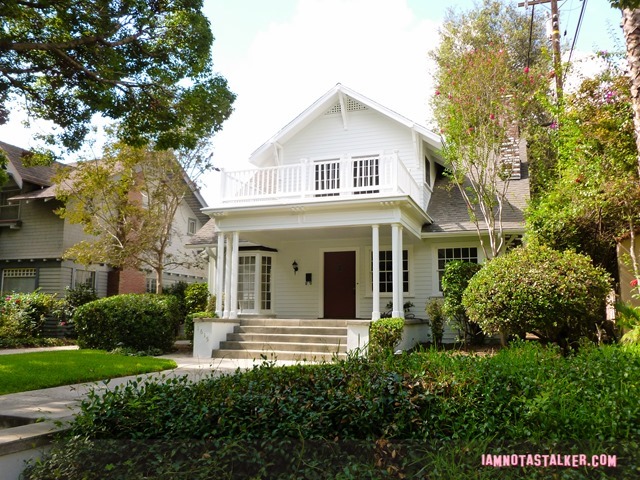 I would like to wish all of my fellow stalkers a very happy Halloween!  I hope everyone has a fabulously spooky holiday!
For more stalking fun, follow me on Facebook, Twitter, Instagram, Los Angeles magazine and Discover Los Angeles.
Big THANK YOU to my mom, my original stalking partner-in-crime, for stalking this one with me!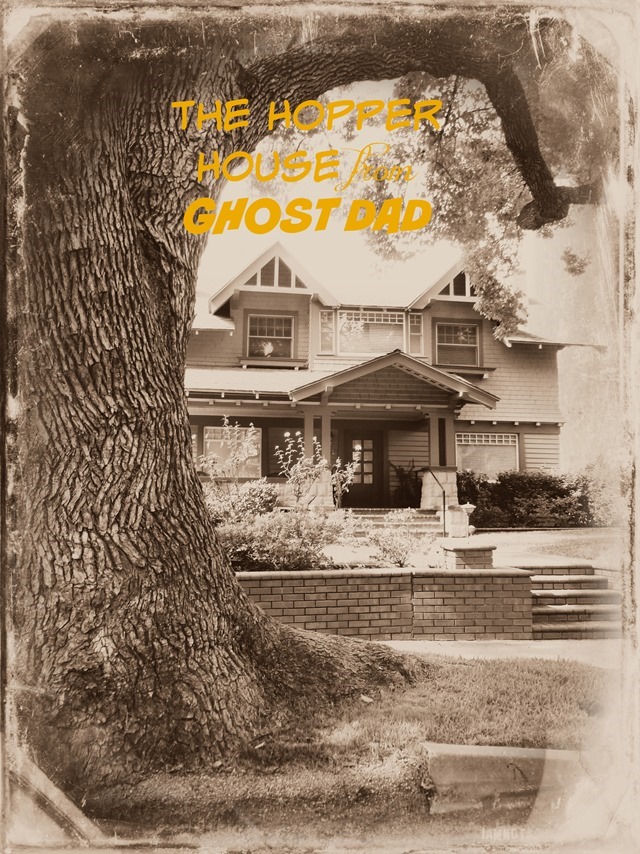 Until next time, Happy Stalking! 

Stalk It: The Hopper family home from Ghost Dad is located at 1621 Bushnell Avenue in South Pasadena.  Joan's house from the movie is located next door at 1615 Bushnell.  The Lamdba Epsilon Omega fraternity house from Old School can be found just a few doors down at 1803 Bushnell.  The property located at 1727 Bushnell was used as both Scott Howard's (Michael J. Fox) house in Teen Wolf and Lorraine Baines' (Lea Thompson) 1955 home in Back to the Future.  George McFly's 1955 home from Back to the Future is located at 1711 Bushnell, while Biff Tannen's (Thomas F. Wilson) from Back to the Future Part II is at 1809.  And at 1710 Bushnell is the property that was featured as the Steadman house in the television series thirtysomething.
93172