Kent's House from "Wicked City"
Nov 30th, 2015 | By
Lindsay
| Category:
TV Locations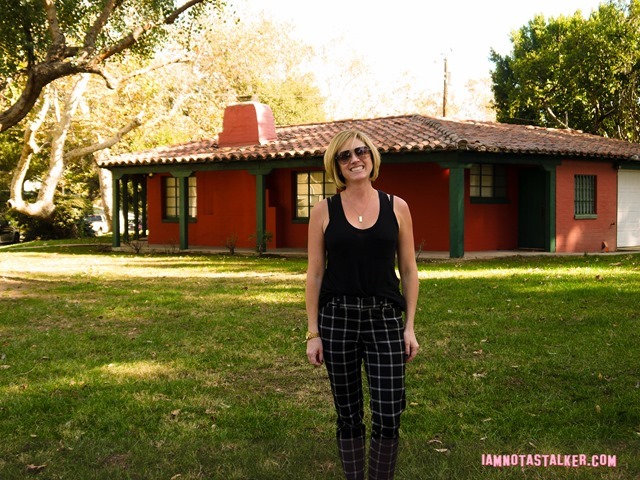 I cannot express how disappointed I am that ABC cancelled Wicked City.  I'll admit that I was not very impressed with the series' pilot episode, but I think that was mainly due to the fact that it was rather jarring to see Ed Westwick (one of my absolute faves!) portraying a serial killer.  The second episode had me hooked, though, and by episode three I was full-blown obsessed.  So it was quite a blow when the show was cancelled just three days after that episode aired.  And while ABC has said that the remaining five episodes that have yet to be broadcast will soon be available via streaming, so far that has yet to happen, which has me heartbroken that there might not be any sort of resolution to the show's core mystery.  The cancellation did not stop me from hunting down locations from the series, though.  A couple of weeks ago on LAmag.com, I blogged about the Whisky a Go Go, which made several appearances on Wicked City.  In the article, I mentioned some other locales featured on the show, but at the time I had yet to track down a few key spots, one of which was the Spanish-style home belonging to Kent Galloway (Westwick).
I spent a ridiculous amount of time scouring film location databases looking for Kent's home and, just as I was reaching my wits' end, decided to call in the Grim Cheaper to ask for his thoughts.  I happened to show him a scene from the second episode, which is titled "Runnin' with the Devil," and he noticed that a large wall was located across the street from Kent's residence.  He presumed it to be part of a studio and told me to search the neighborhoods surrounding The Walt Disney Studios.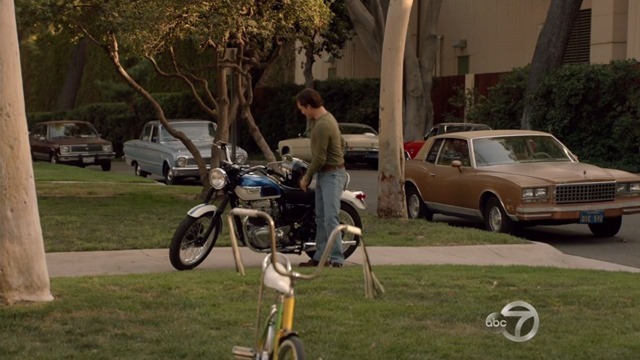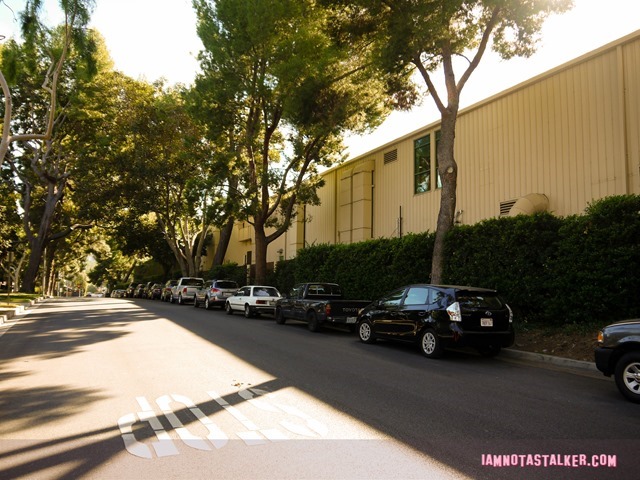 Sure enough, I found the house within seconds, exactly where he said it would be!  Sometimes I think he's better at this stalking stuff than I am!  Thank you, GC!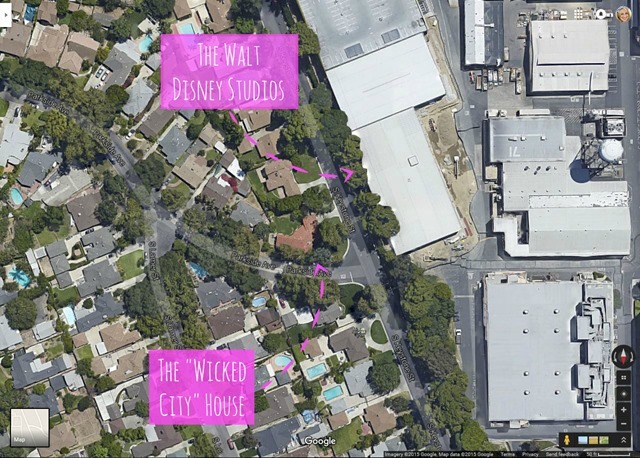 I was so intent on finding the locale not only because I am such a huge fan of Ed Westwick and Wicked City, but also because I just love the look of the place.  The residence is picturesque, homey and a perfect representation of the Los Angeles bungalow.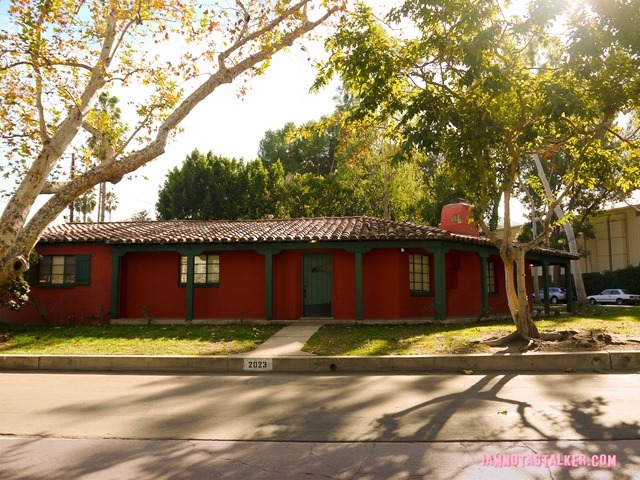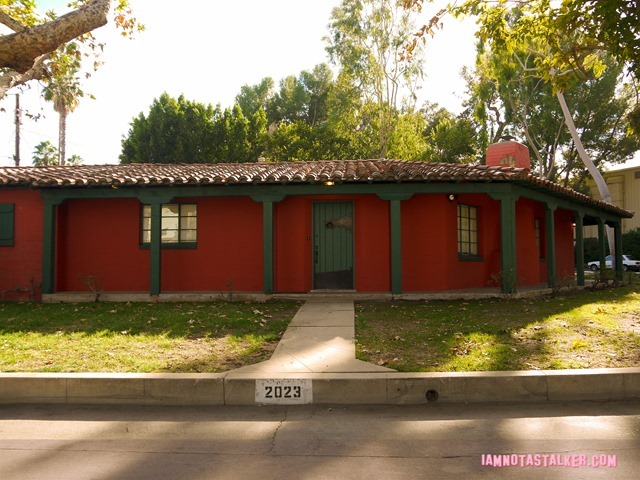 In person it did not disappoint.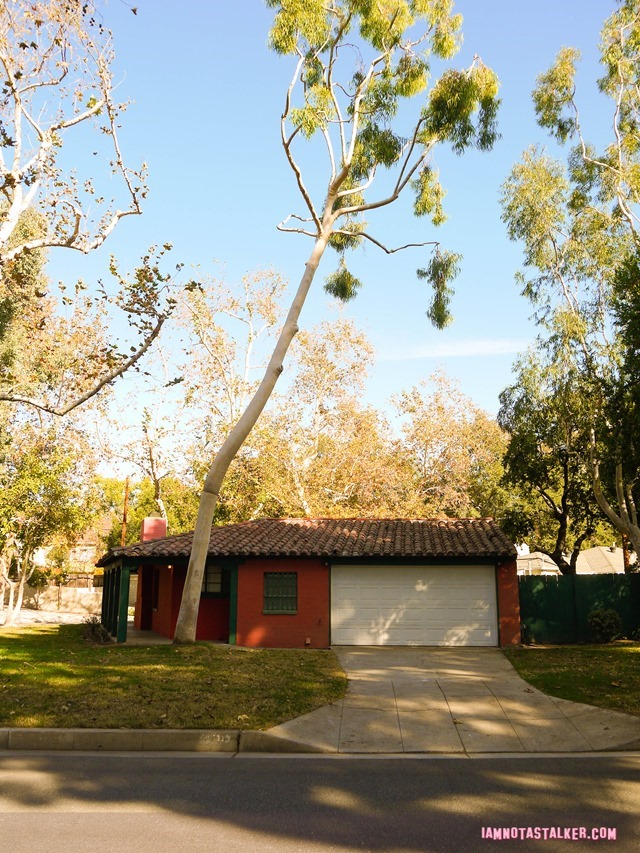 Though Zillow states that the property, which was built in 1940, measures one bedroom, one bath, and 1,551 square feet, it looks to be much larger from the outside.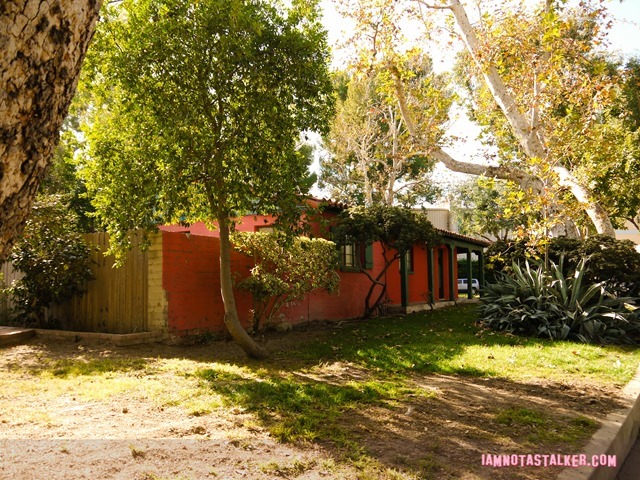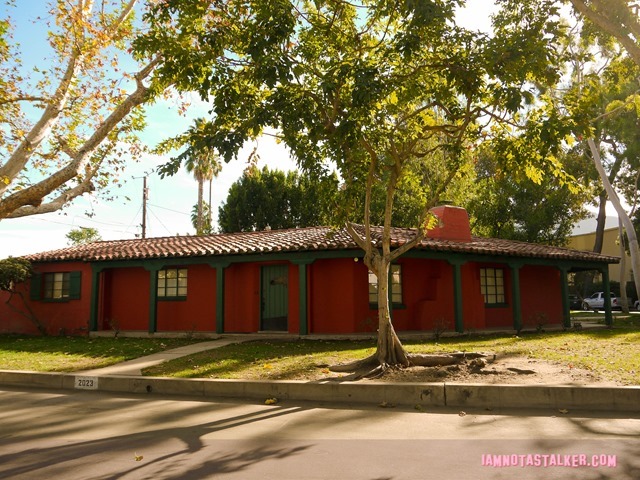 The setting is also quite beautiful.  The residence is situated on a 0.21-acre corner plot of land that almost looks like a park.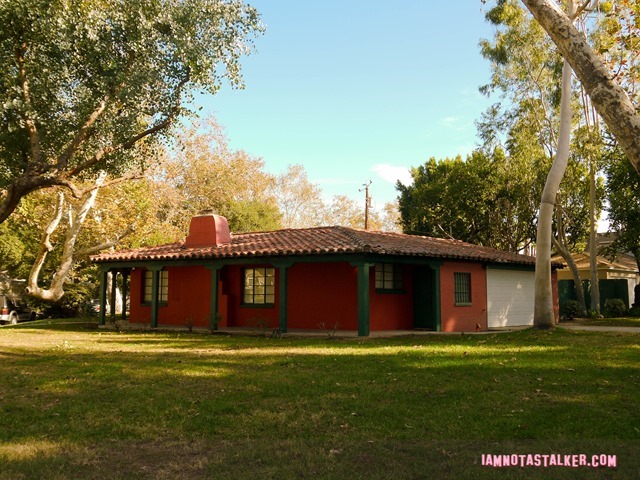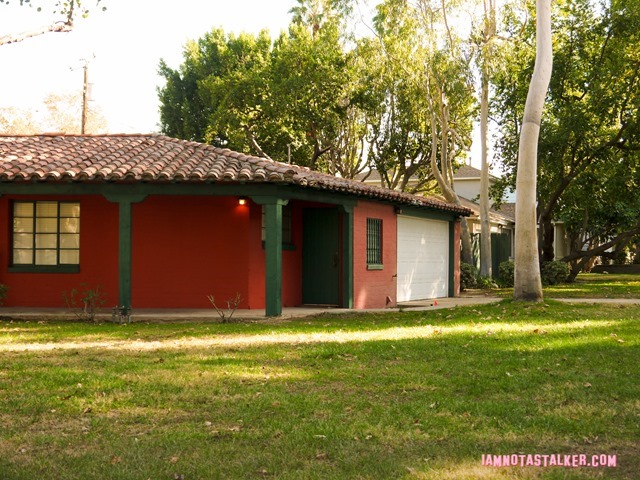 The house appeared in the first two episodes of Wicked City.  I'm sure it was also utilized in the five unaired episodes that were shot prior to the cancellation, as well.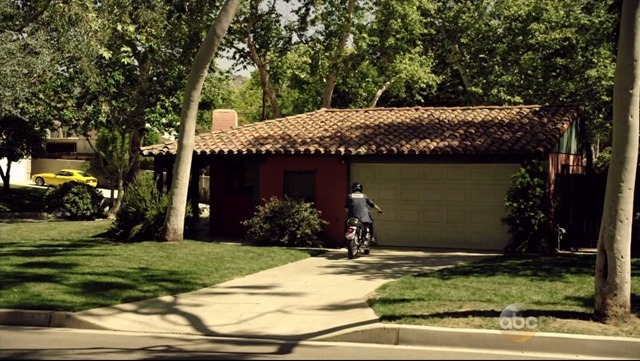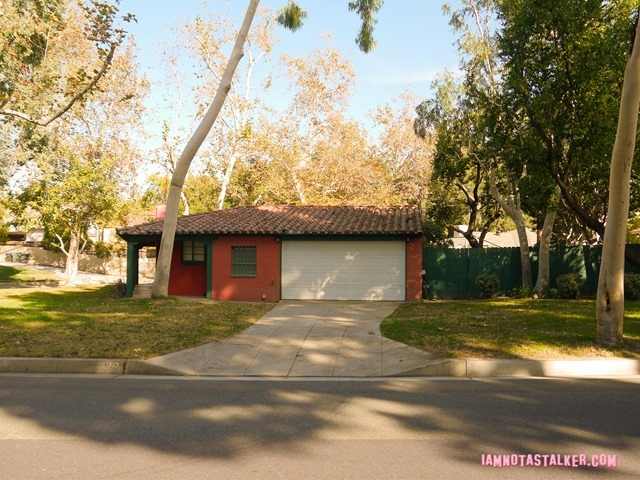 As you can see below, it looks much the same in person as it did onscreen, though it appears that a lot of foliage was brought in for the shoot.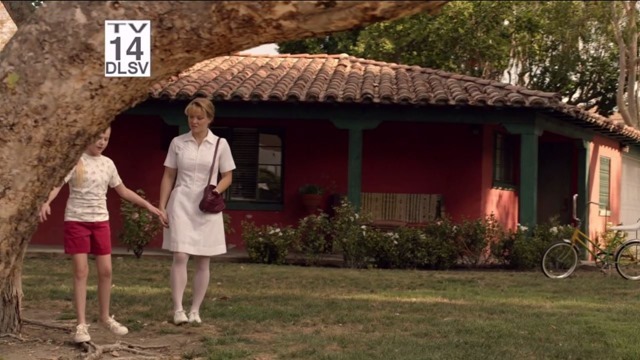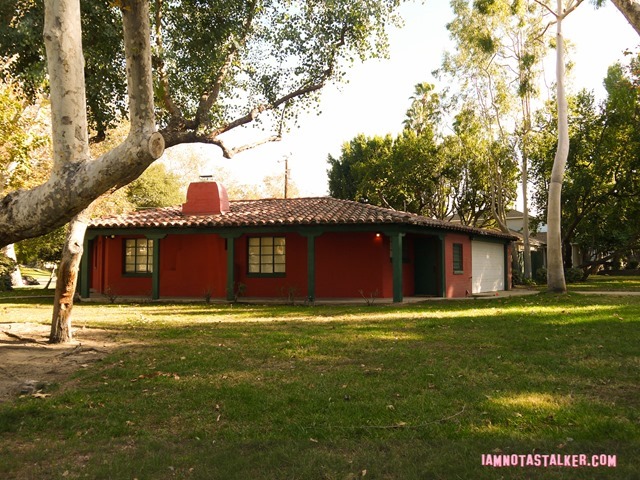 I fell in love with the iron adornment on the front door while watching the pilot and was floored to see that it is an actual feature of the house.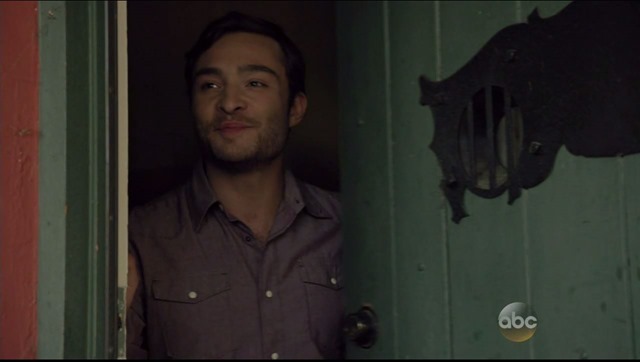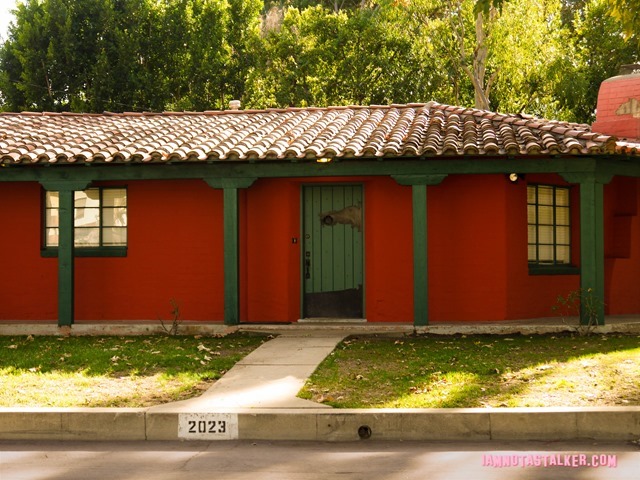 I am fairly certain that the real life interior of the home was used in the filming of the pilot episode.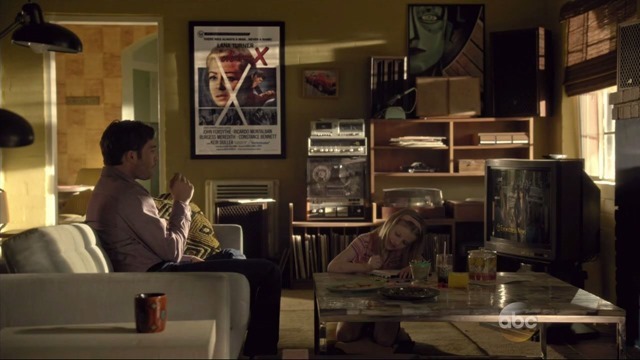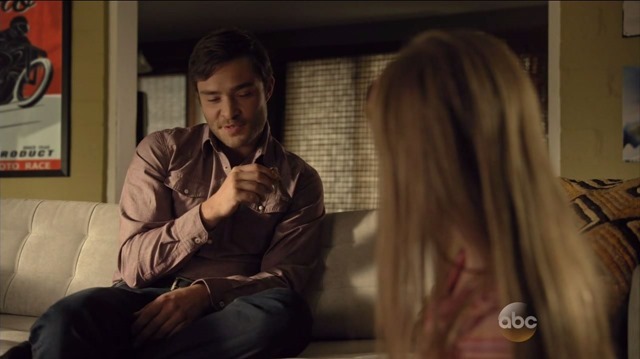 Unfortunately, I could not find any interior photographs of the place with which to verify that hunch.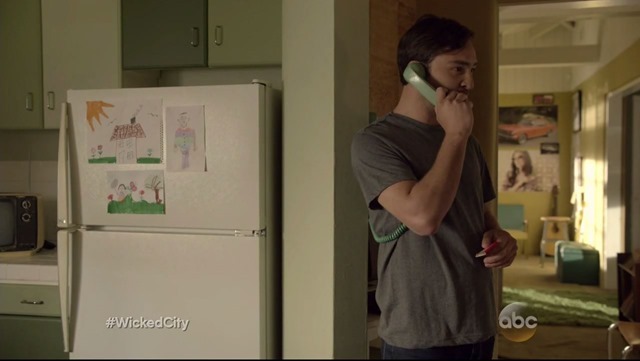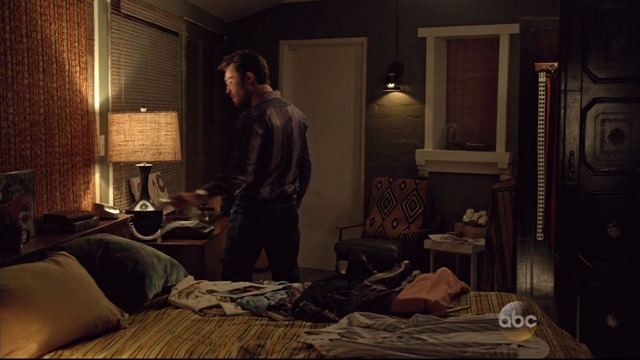 The inside of Kent's residence also made a brief appearance in the third episode of Wicked City, which is titled "Should I Stay or Should I Go," but I am pretty certain that a set was used for that scene.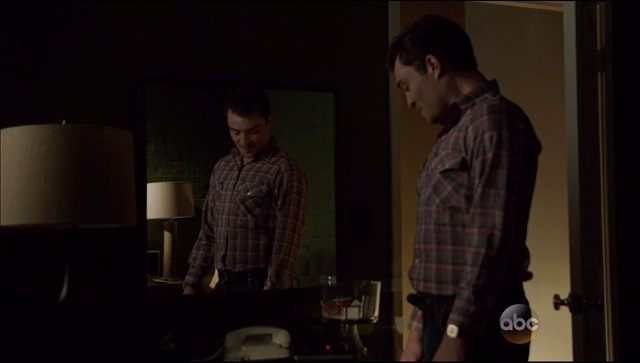 Interestingly, in the Google Street View imagery of the house, a film crew is visible shooting some sort of production in one of the neighboring residences.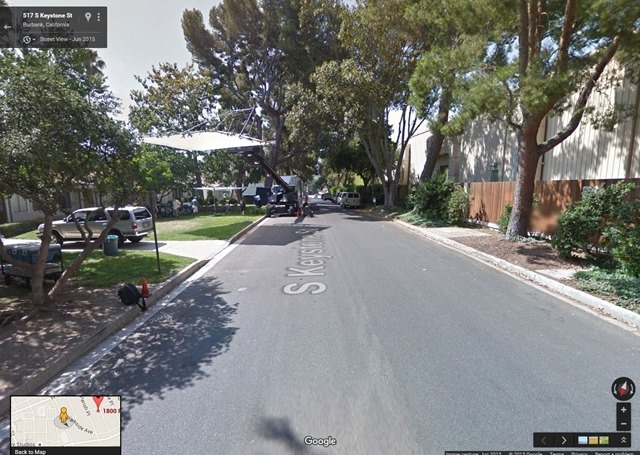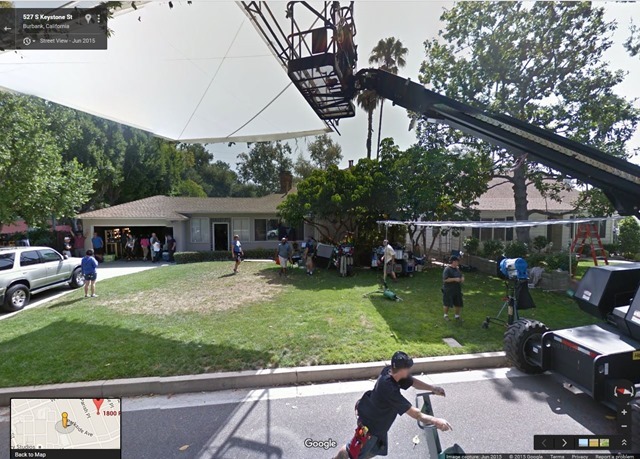 For more stalking fun, follow me on Facebook, Twitter, Instagram, Los Angeles magazine and Discover Los Angeles.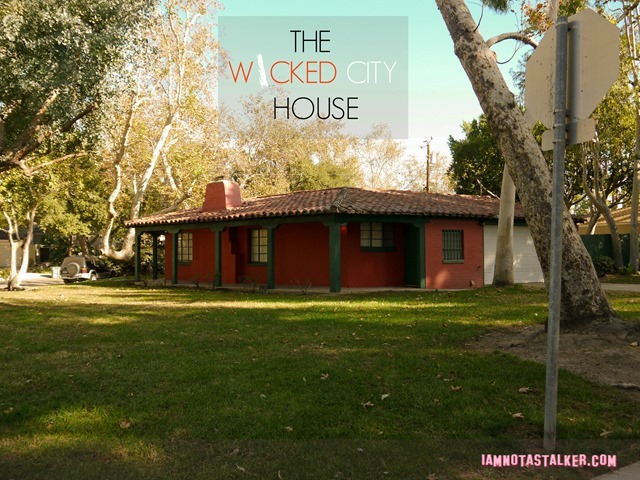 Until next time, Happy Stalking! 

Stalk It: Kent's house from Wicked City is located at 2023 West Parkside Avenue in Burbank.
93678