Carondelet House from Maroon 5's "Sugar" Music Video
Dec 2nd, 2015 | By
Lindsay
| Category:
This and That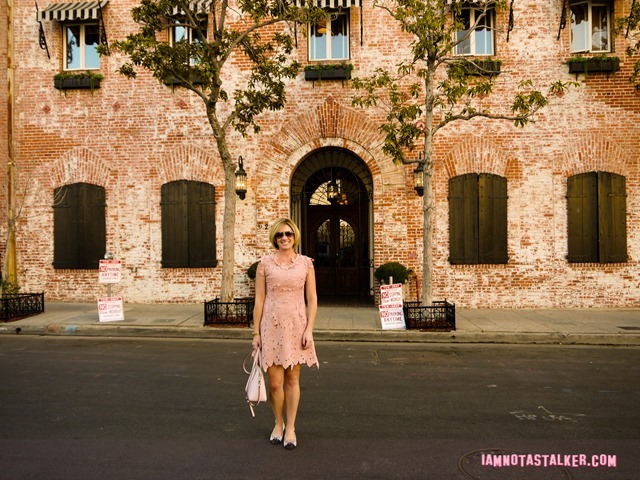 I am a sucker for any kind of choreographed dance, especially if a wedding is involved.  So when my mom sent me a link to this video of an epic seven-minute wedding dance, in which all 250 guests were included in on the action, I was all over it!  In one portion of the video, a white curtain was lowered to reveal the groom, accompanied by a microphone and back-up band, lip-syncing a rather catchy song that I surmised was named "Sugar."  I had never heard the song before (I know, I know – my musical knowledge is limited at best), but immediately loved it and got to Googling so that I could download it.  Turns out, the song, which is indeed titled "Sugar," is by Maroon 5 and, when I came across the music video during my online search, I practically started drooling.  In it, Adam Levine and the rest of the group crash several weddings in one evening in order to perform "Sugar" live.  While watching, I happened to recognize Carondelet House, one of the wedding venues Adam crashed, which had me even more floored.  I had walked by the location last October while on my way to stalk the American Cement Building and thought it was one of the prettiest facades I had ever seen.  Even though I had no idea at the time what the property was or what it housed, I figured it had to have been used in a production at some point.  Little did I know that I would later spot it in what has now become one of my favorite music videos of all time.
Carondelet House was originally constructed in 1928 as a private residence.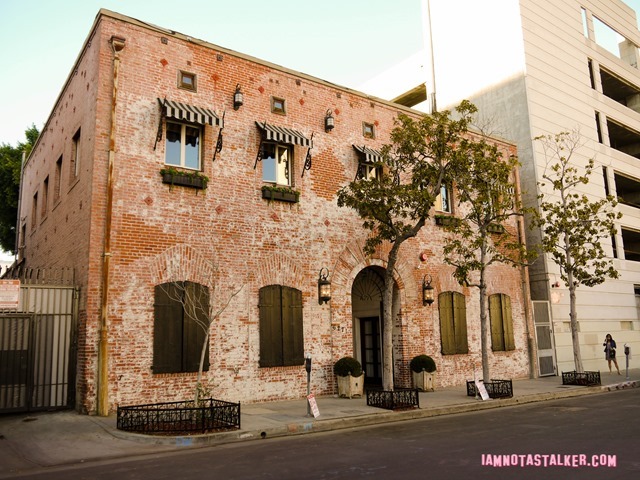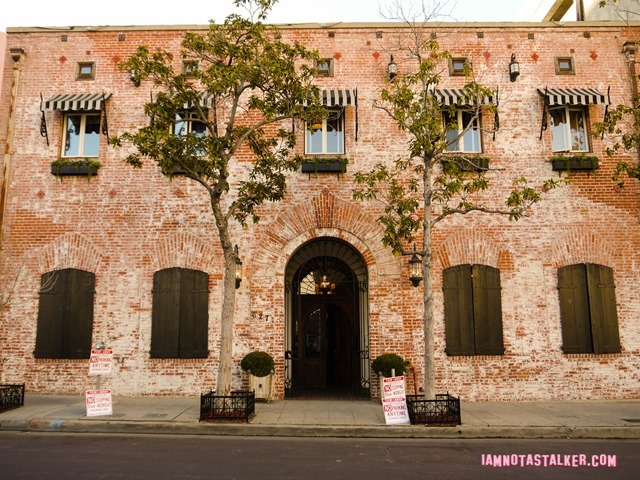 The 7,683-square-foot site, which boasts Spanish and Italian design elements, also once served as the administration building of the prestigious Otis College of Art and Design.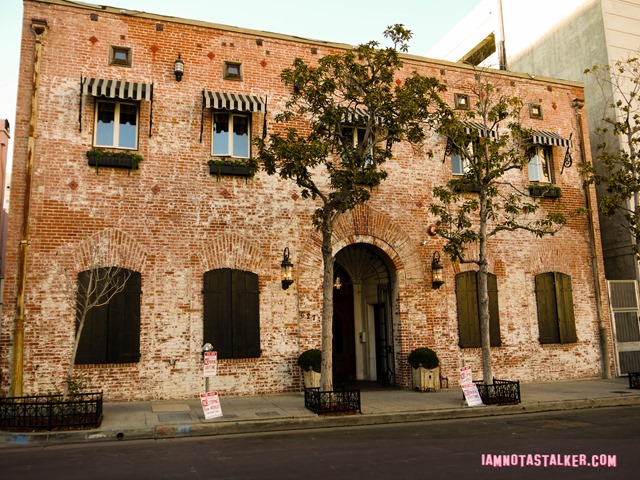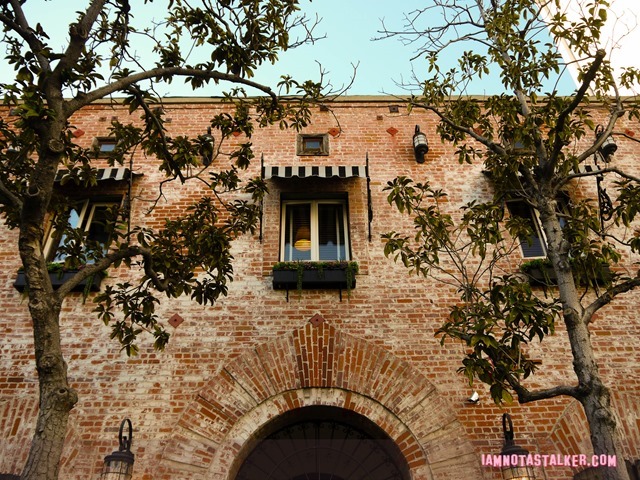 In 2011, Alan Dunn, owner of the Tres L.A. catering company, toured the property and, figuring it would make a beautiful event space, purchased it and transformed it into Carondelet House.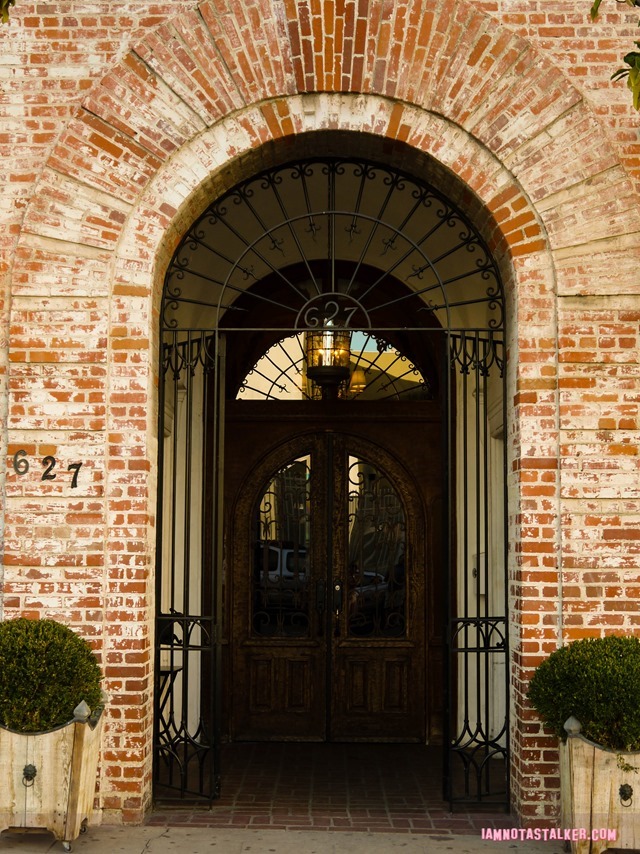 The site features two courtyards, brick detailing throughout, a fireplace, hand-painted vaulted ceilings, exposed beams and ductwork, and hardwood flooring.  You can check out some interior photographs of it here.   It is easily one of the prettiest properties I have ever laid eyes on, both inside and out.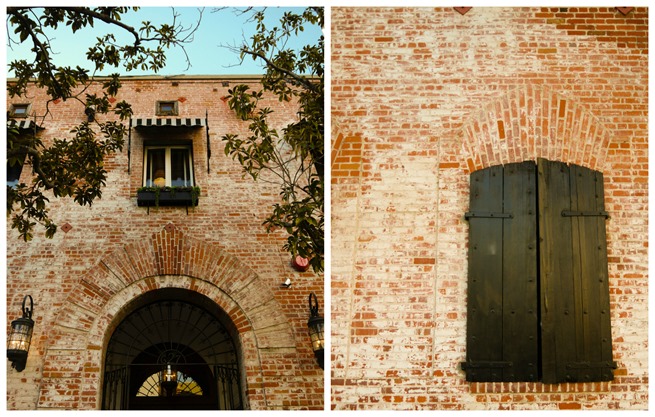 Its picturesque brick façade stands out from all of the other buildings on the street.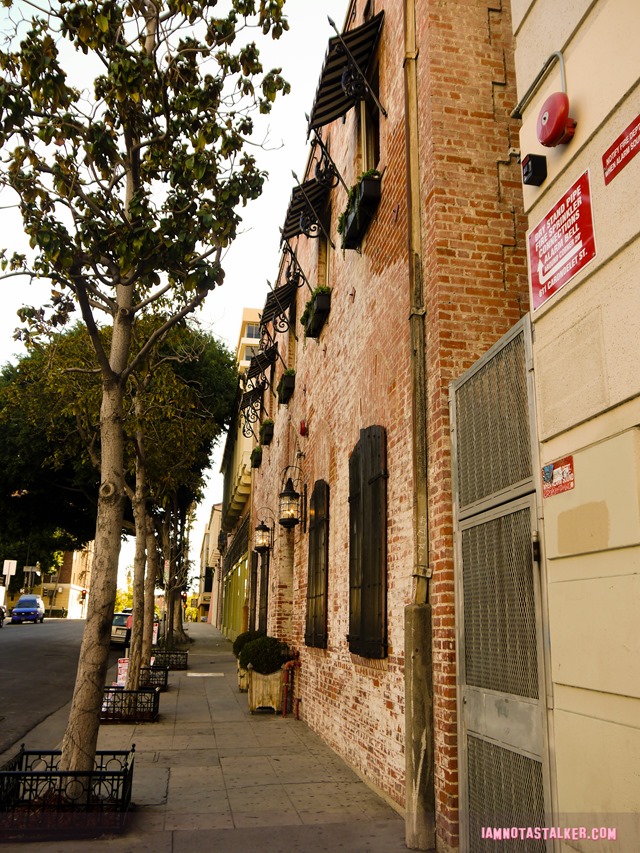 Though Carondelet House has hosted everything from fashion shows to celebrity events, it is most often used as a wedding venue – which made it the perfect spot to film "Sugar."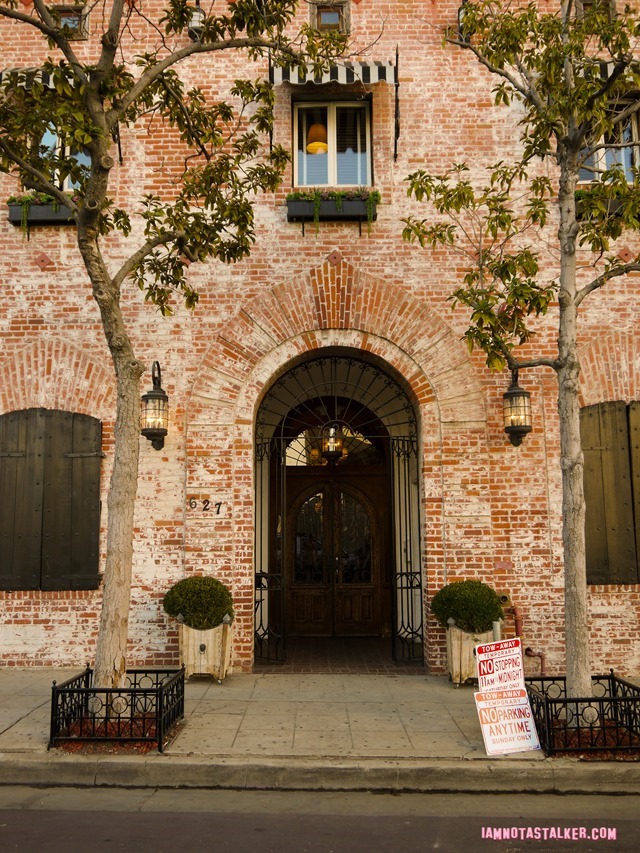 A wedding was actually taking place when we showed up to stalk it.  I love the below image of guests arriving at the nuptials.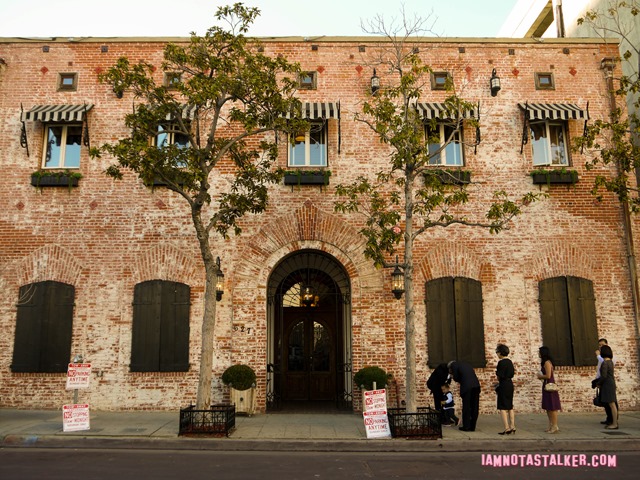 In the "Sugar" music video, which was shot on December 6th, 2014, Adam and his bandmates crash several weddings at a string of venues around L.A., surprising guests with a spontaneous performance.  The video opens with Maroon 5 leaving the Carondelet House and hopping into Adam's convertible to drive to the first venue.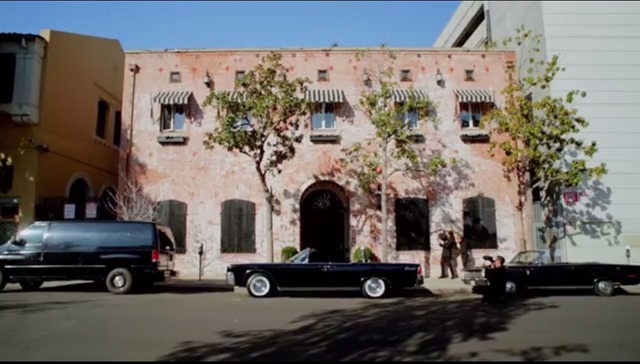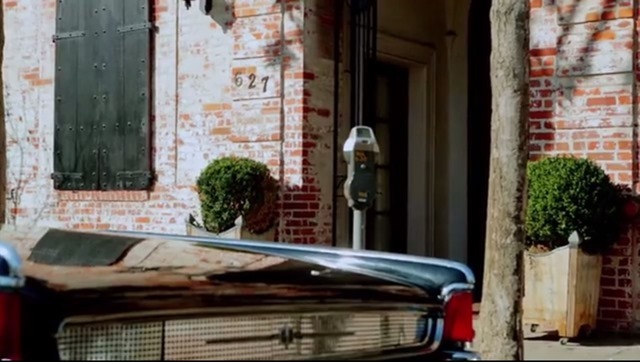 One of the weddings that was crashed also took place at Carondelet House, so the property's interior was featured in the video, as well.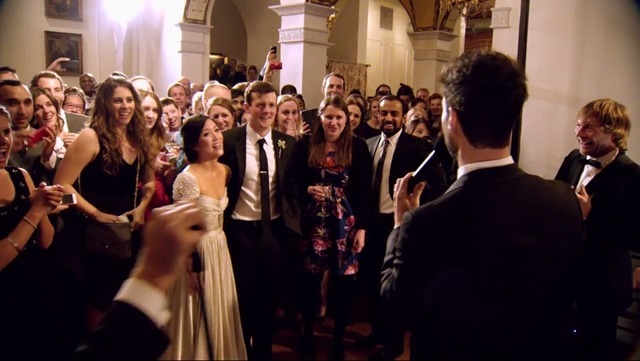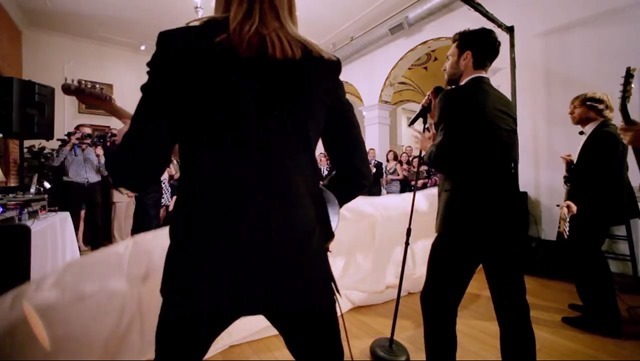 I am not typically cynical by nature, but I was a little skeptical about Maroon 5's performances being a surprise.  So much goes into a film shoot, like securing a permit, paying location fees, shutting down traffic, hiring police officers, etc., etc., etc., that I just found it very hard to believe that the production was done on the sly, without the knowledge of anyone associated with the various weddings.  But it pretty much was!  While researching the video, I came across a blog post about the December 4th wedding of Ryan and Melanie, which took place at the Carondelet House.  As it turns out, Maroon 5 coordinated with each venue prior to the shoot and, in this particular case, Ryan knew about the performance ahead of time, though no one else did – not the bride, not the wedding planner, not the photographer, not the videographer, not the guests.  So outside of the groom, the performance was a complete surprise to all involved!  Such a cool idea for a video!  And can we just take a moment to talk about how beautiful Ryan and Melanie's wedding was?  Love the wine bottle "guest book."  Love the rustic place settings.  LOVE the guest seating "game."  And those Edison bulbs strung against the brick wall are uh-ma-zing!  I would like to do that in my home!  Two thumbs up on all of it!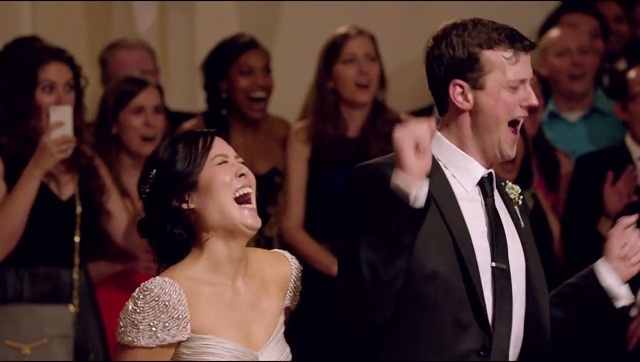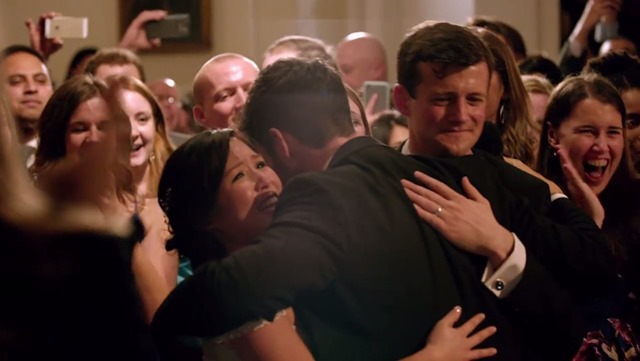 You can watch the "Sugar" video by clicking below.  It has such a feel-good vibe, not to mention that Adam Levine just seems like the coolest, most down-to-earth guy ever in it!  I could watch it on repeat all day, every day.
Carondelet House also appeared in the Season 1 episode of New Girl titled "Bells."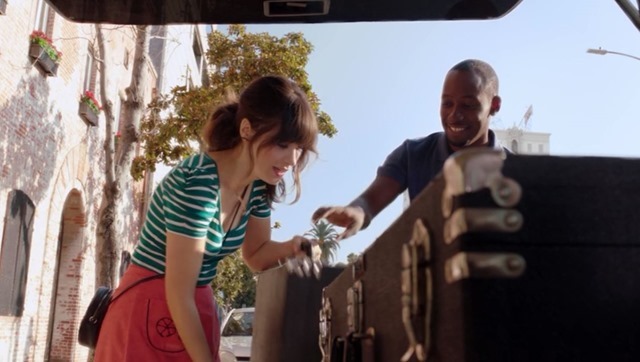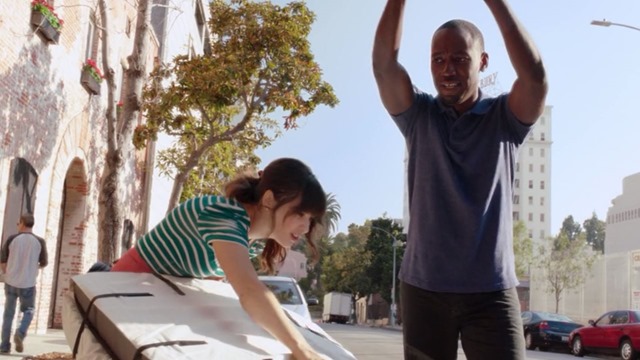 It was never stated what the property was supposed to be in the episode, but I believe it was intended to mask as the exterior of Jess Day (Zooey Deschanel) and the gang's loft.  The building that typically serves as the loft on the series is located about three miles to the east, but because the "Bells" episode also made use of MacArthur Park, which is less than a block away from Carondelet House, I am guessing it was more economical to shoot there on that one occasion.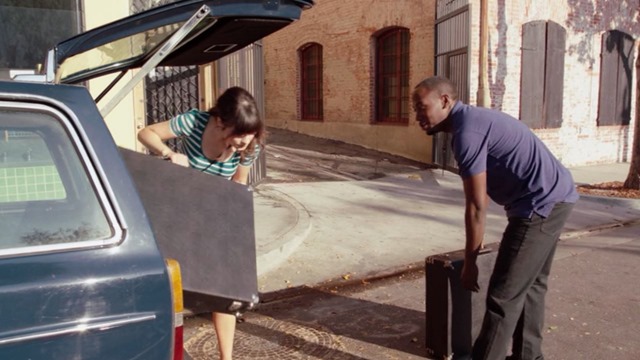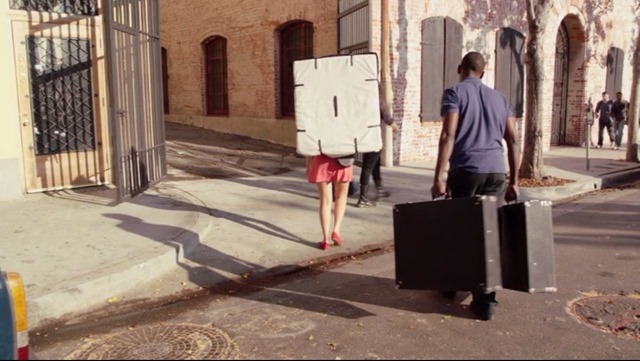 Carondelet House was the site of a wedding in the Season 3 episode of You're the Worst titled "The Inherent, Unsullied Qualitative Value of Anything."  (Thanks to Molly, from Almost Makes Perfect, for telling me about this one!)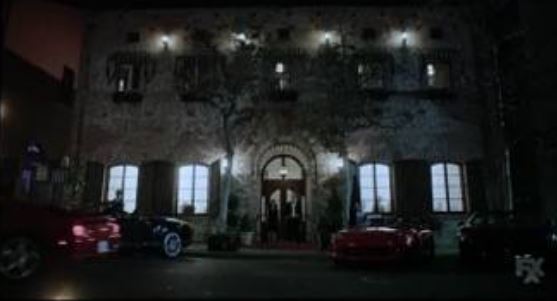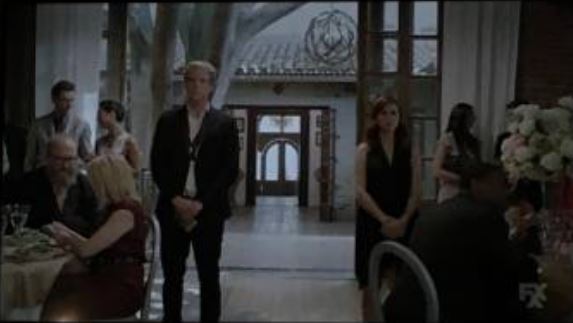 Nick Viall took some of his girls to Carondelet House during a group date – the best group date ever, in my opinion (hello, Backstreet Boys!) – on the Season 21 episode of The Bachelor titled "Week 3."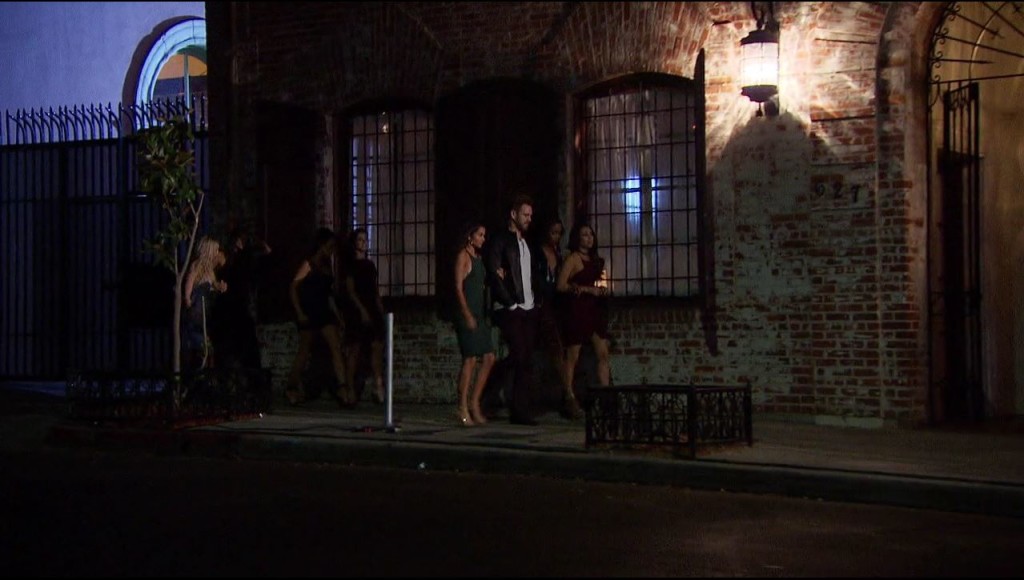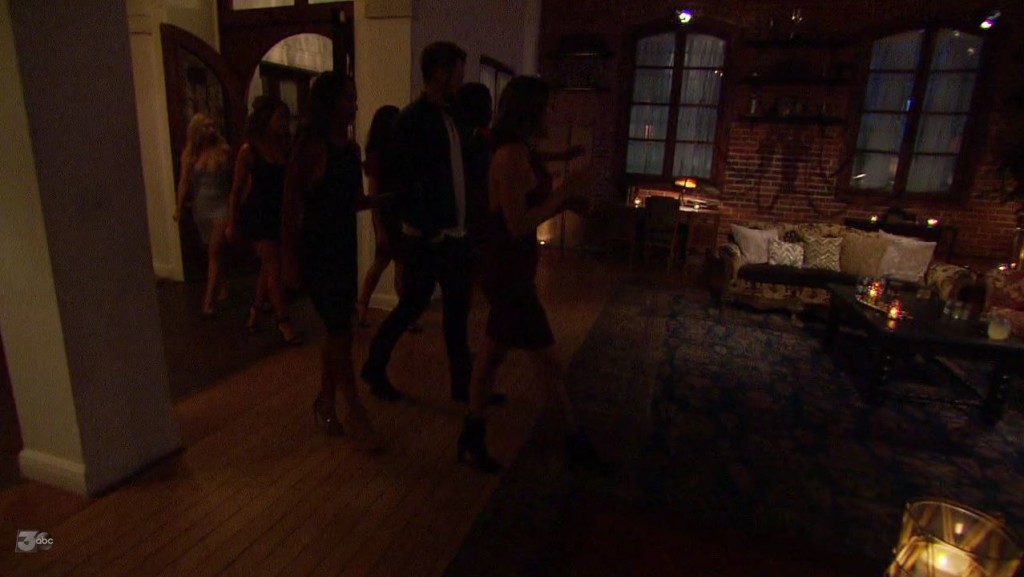 For more stalking fun, follow me on Facebook, Twitter, Instagram, Los Angeles magazine and Discover Los Angeles.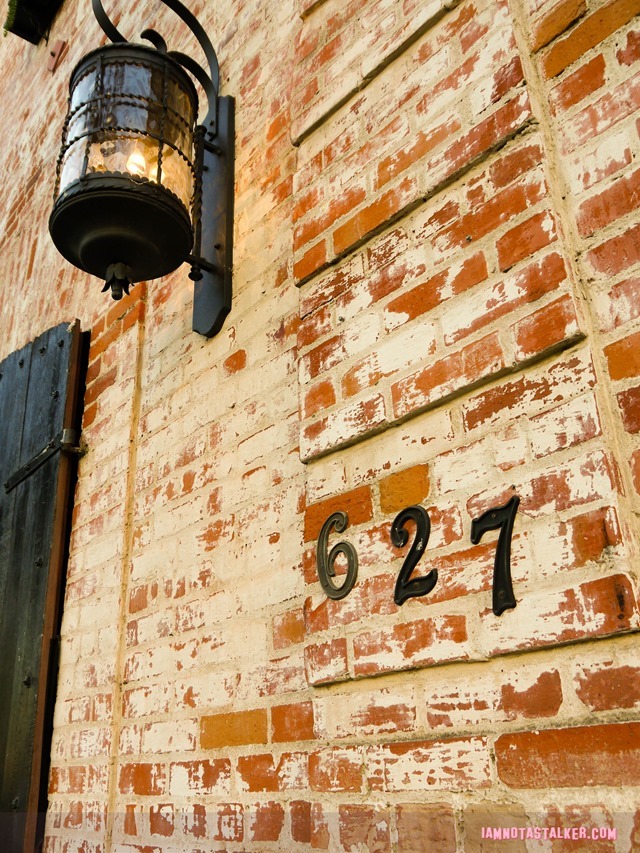 Until next time, Happy Stalking! 

 Stalk It: Carondelet House, from Maroon 5's "Sugar" music video, is located at 627 South Carondelet Street in Westlake.  You can visit the venue's official website here.
93735