Diane's House from "Say Anything . . . "
Dec 11th, 2015 | By
Lindsay
| Category:
Movie Locations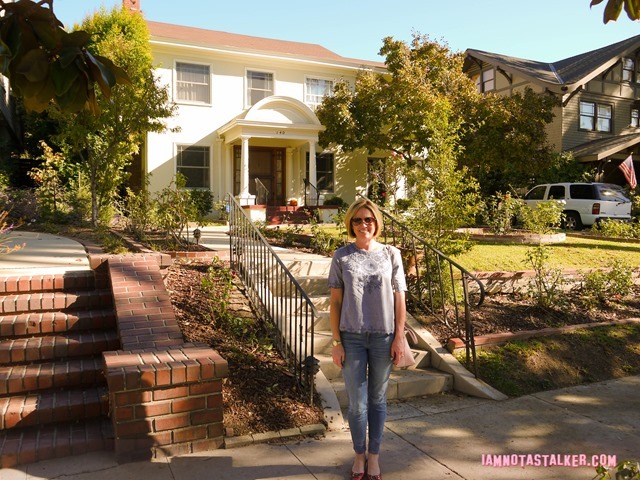 I have been on a major Say Anything . . . kick lately thanks to a soon-to-be published post I recently wrote for Discover Los Angeles.  While doing research for the article, I became a bit fixated on tracking down an unknown location from the 1989 romcom (one that I still have yet to find, darn it!) and in the process watched countless behind-the-scenes vignettes.  Thanks to those viewings, not only did I learn an interesting fact about the movie, but I also wound up finally finding the house where Diane Court (Ione Skye) lived with her dad, James Court (John Mahoney), in the flick.
Oddly, while Diane's home was featured several times in Say Anything . . ., a full exterior view of it was never shown – nor were any background clues that could help aid in locating it.  No street signs, no address numbers, no nothing.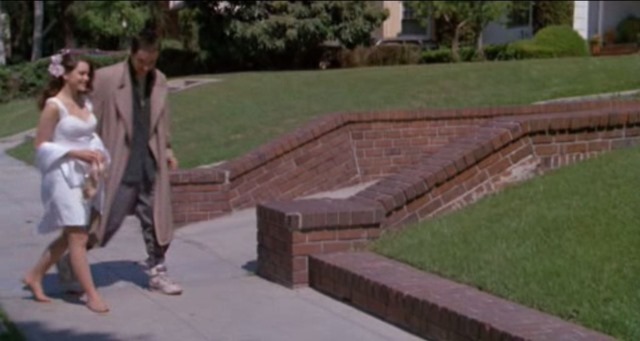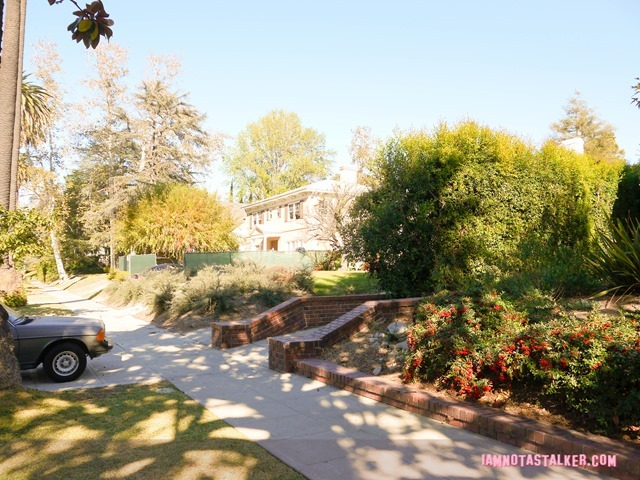 But thanks to the steps leading up from the street to the front doors of the neighboring homes and the extensive amount of trees, I had a hunch that the residence was most likely located in or around the Hancock Park/Windsor Square area.  Other than that small inkling, though, with this one I was at a loss.  Until a couple of weeks ago, that is.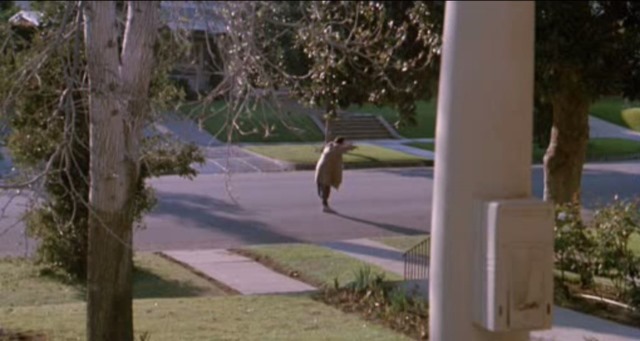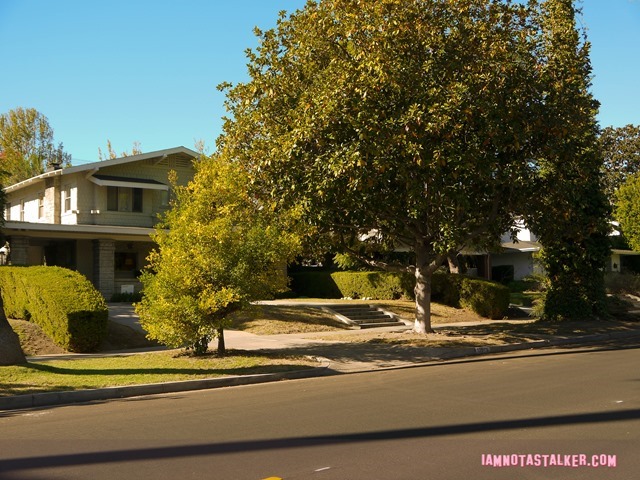 The most famous scene from Say Anything . . . is easily the iconic boom box scene in which lovelorn Lloyd Dobler (John Cusack) stands outside of Diane's window with a large boom box playing Peter Gabriel's "In Your Eyes" held high atop his head.  Oddly, the segment was not lensed near Diane's house, or any house at all, but on a tree-lined stretch of North Hollywood Park, which I blogged about back in August 2012.  I had never heard any sort of explanation for the weird location choice until watching "An Iconic Film Revisited: Say Anything . . . 20 Years Later," a special feature included on the Say Anything . . . (20th Anniversary Edition) Blu-ray DVD.  In it, director Cameron Crowe mentions that the boom box segment had actually been shot several different ways in the street in front of Diane's house, but that none of the takes had really worked for him.  Then, on the last day of filming, while shooting the movie's other iconic scene, in which Lloyd brushes glass out of Diane's path at a 7-Eleven, cinematographer László Kovács noticed that there was a park across the street that might be perfect for the boom box segment.  With only a few minutes of daylight remaining, cast and crew rushed over to the spot that Kovács had selected and re-shot the scene.  Cameron loved the way it turned out and that was the footage that made it into the final cut.  So there you have it – the reasoning behind the boom box scene's unconventional locale.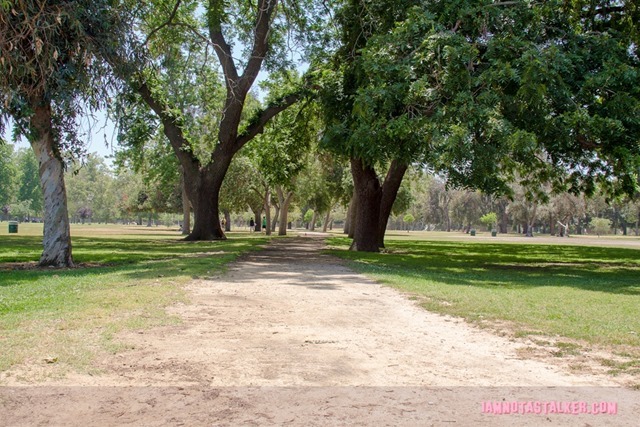 While Crowe was talking about the scene in "An Iconic Film Revisited," some footage of the original takes were shown.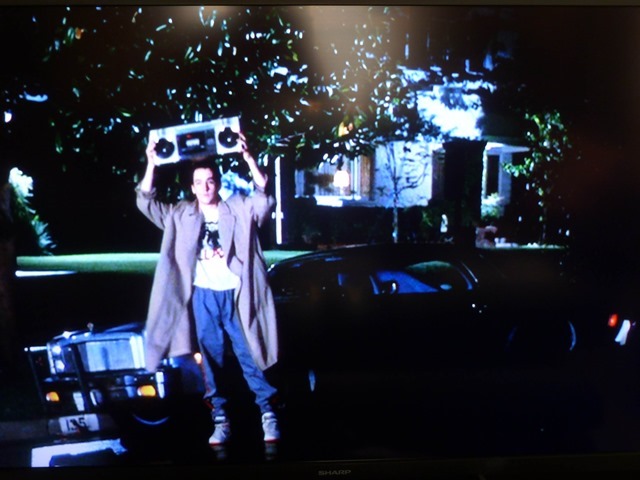 I was absolutely floored when I noticed that a "135" address number was visible on the curb in front of the house located across the street from Diane's in the footage.  So with that address number in hand, I began searching all of the 100 blocks of Hancock Park using Google Street View and, sure enough, found the place almost immediately.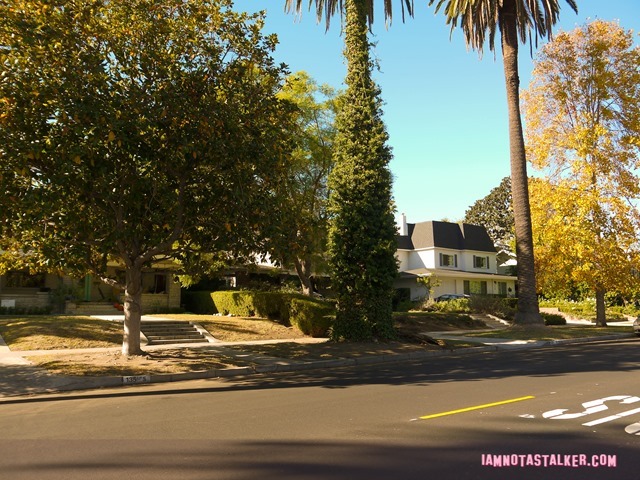 In real life, the residence, which was built in 1913, features 5 bedrooms, 4 baths, 2,867 square feet of living space, 3 fire places, leaded glass windows, countless built-ins, a separate in-law unit, and 0.23 acres of land.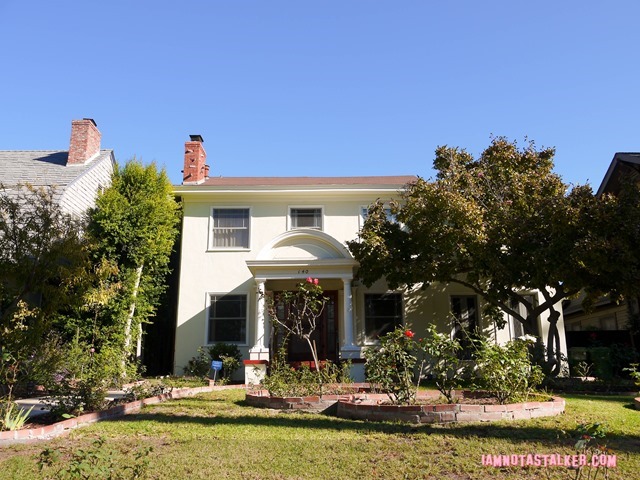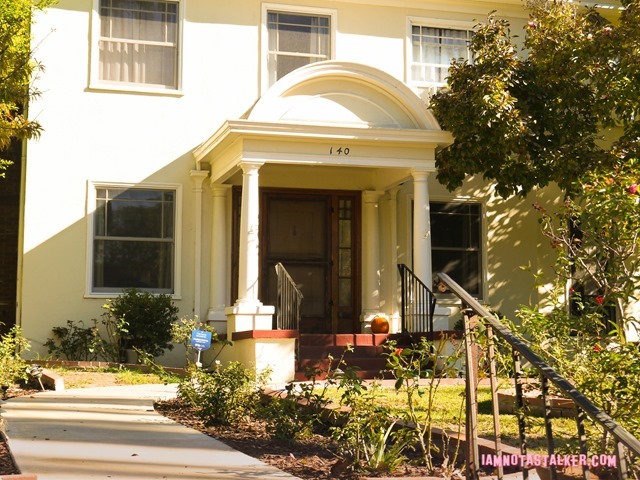 Though said to be located in Seattle, Washington in Say Anything . . . , in actuality the home can be found right where I thought it would be, on a tree-lined street in Windsor Square.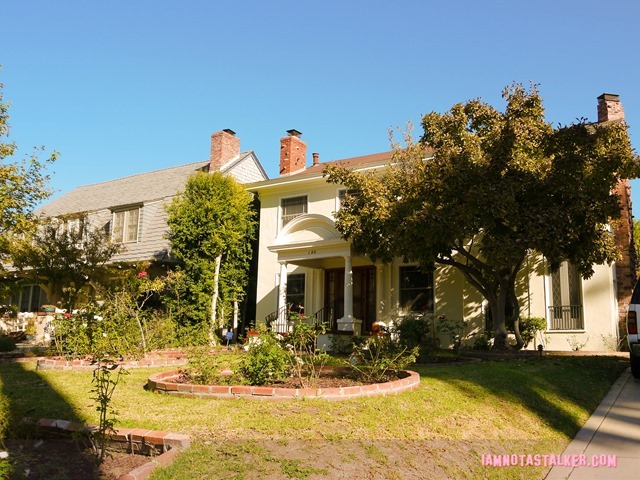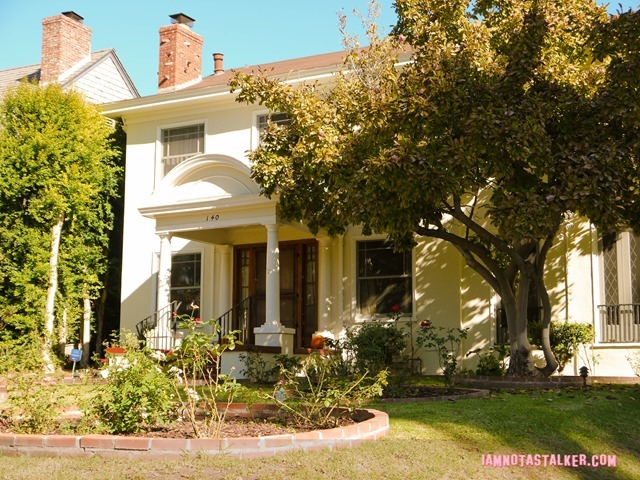 The residence's front walkway is the only real portion of the exterior that made it onto the screen in Say Anything . . .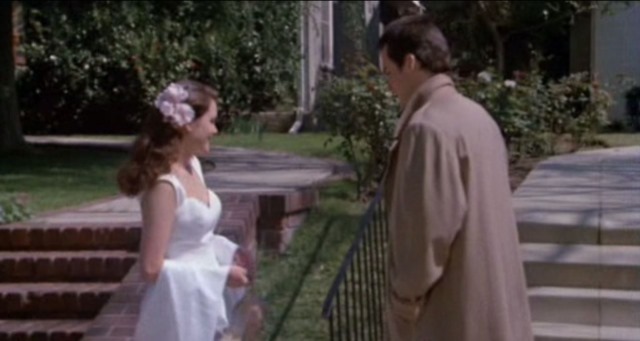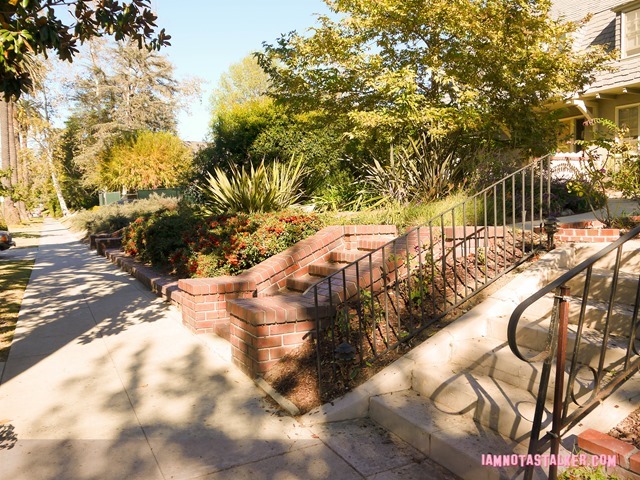 The walkway was featured in the beginning of the movie, in the scene in which Lloyd drops Diane off after attending the graduation party together.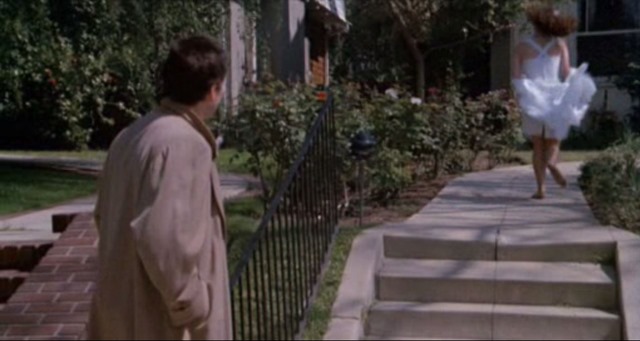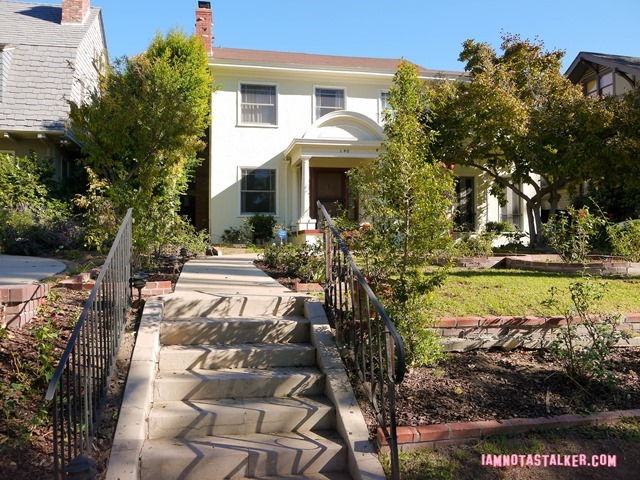 The home's front porch was originally intended to appear in a scene, as well, but it wound up on the cutting room floor.  In the scene, which is included along with several other deleted/alternate/extended scenes on the Say Anything . . . (20th Anniversary Edition) Blu-ray DVD, Lloyd goes outside to smoke while at a dinner party at Diane's house.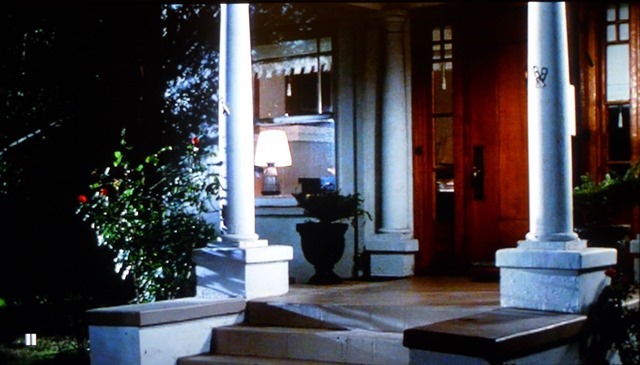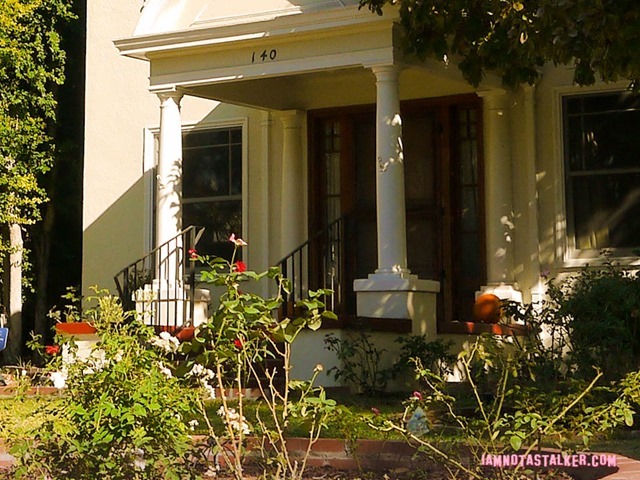 While doing research for this post, I came across a real estate listing for the home and was floored to see that the real life interior of it was also used in Say Anything . . .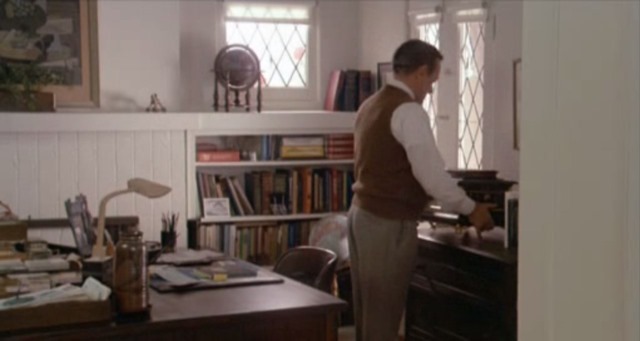 Though there have been some changes (which is to be expected, being that filming took place 26 years ago), much of the abode still looks the same today as it did onscreen!  As you can see below, the dining room is a direct match to what was shown in Say Anything . . .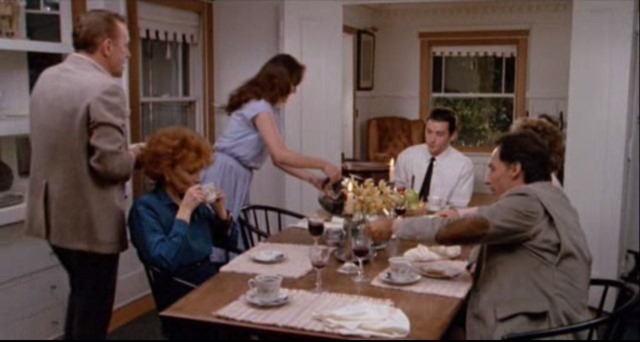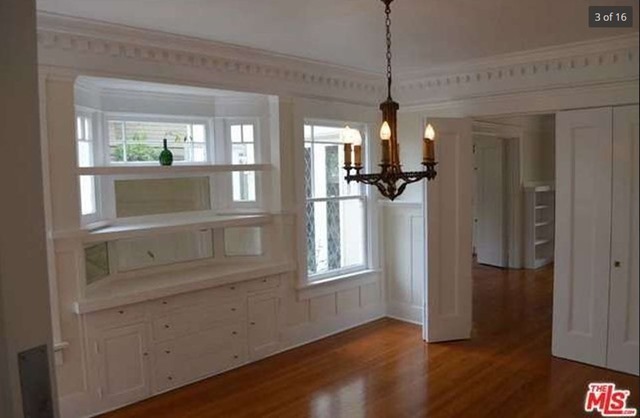 As is the kitchen . . .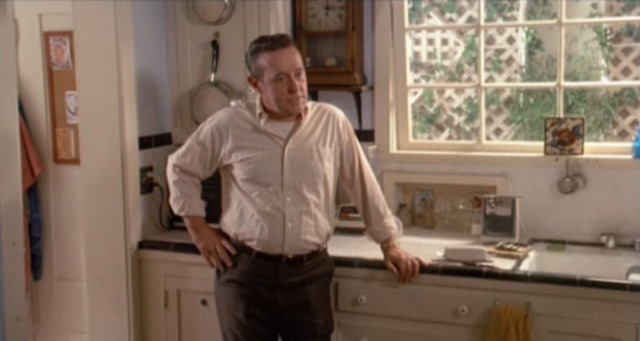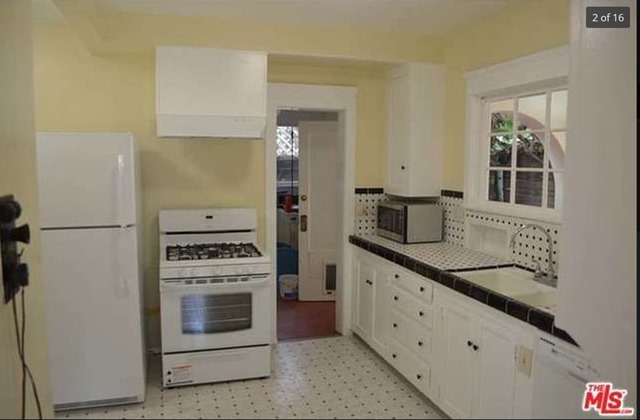 . . . living room . . .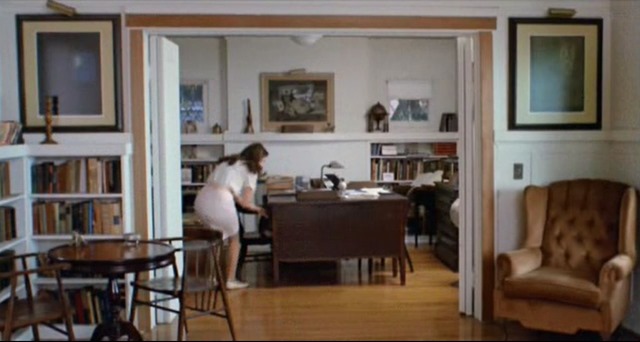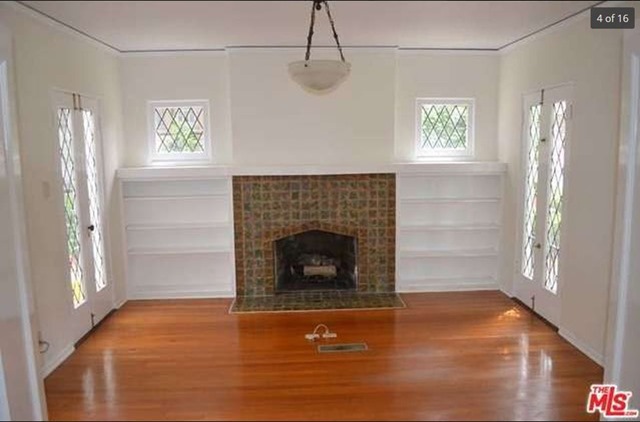 . . . and stairs.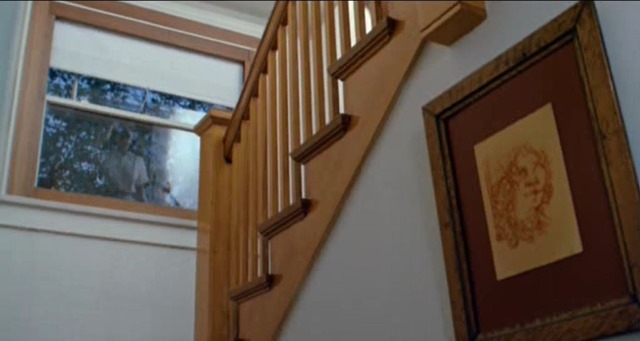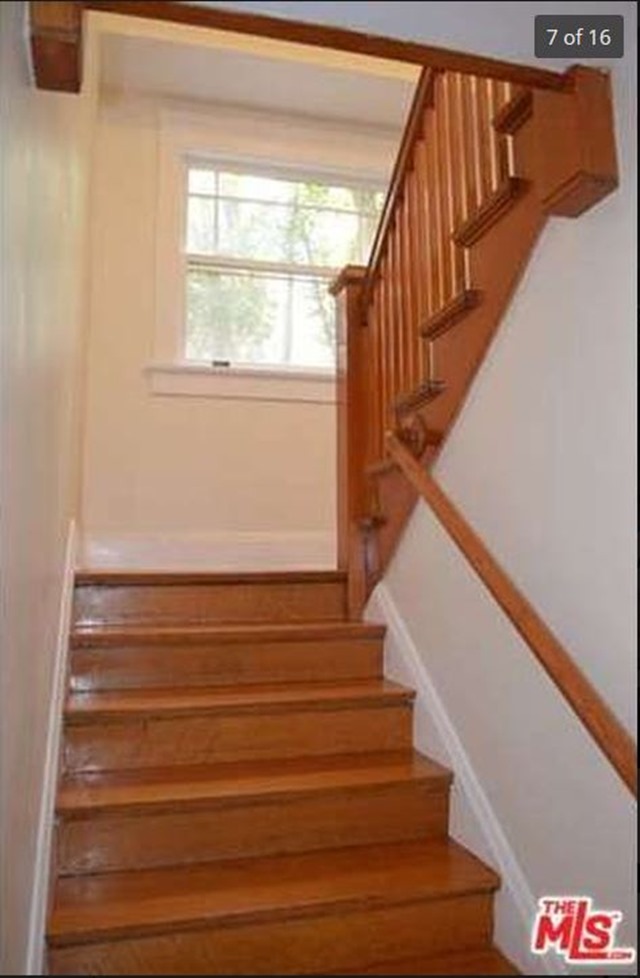 I absolutely love that little details, like the ceiling trim, have also remained unchanged.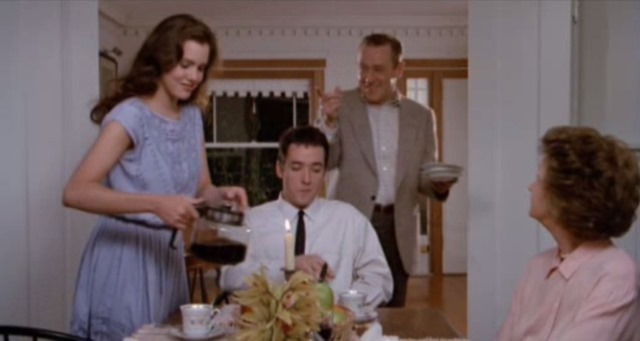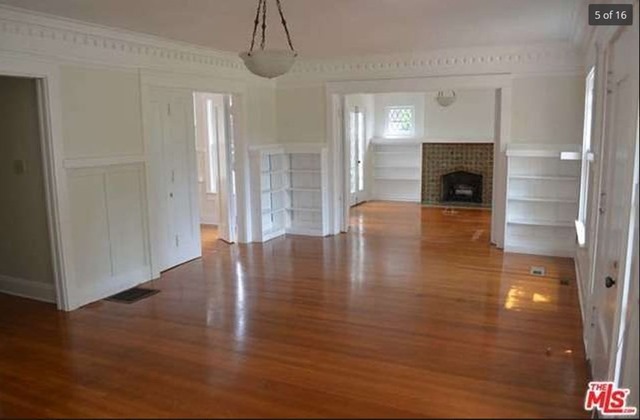 For more stalking fun, follow me on Facebook, Twitter, Instagram, Los Angeles magazine and Discover Los Angeles.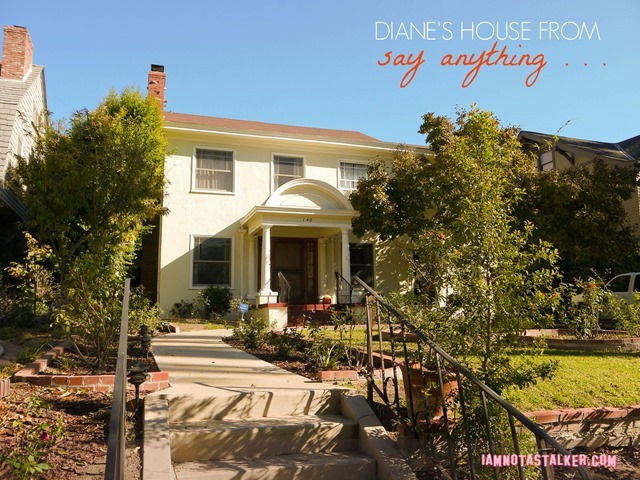 Until next time, Happy Stalking! 

Stalk It: Diane's house from Say Anything . . . is located at 140 South Norton Avenue in Windsor Square.
93992