Edgeway Auto Upholstery from "Wicked City"
Jan 4th, 2016 | By
Lindsay
| Category:
TV Locations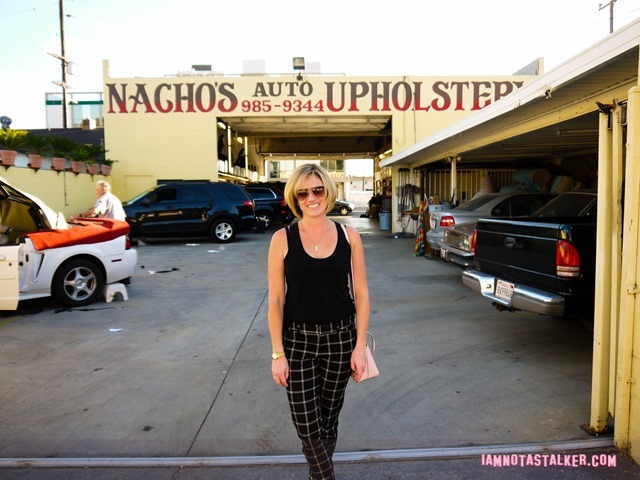 ABC finally released the remaining five episodes of Wicked City on both ABC.com and Hulu.  Watching them proved to be a bit of a double-edged sword because the show got really good.  And I already thought it was great!  By episode 8, I realized what a real contender it could have been, with a long life on the small screen, but, sadly, that was not to be.  I was thrilled, though, that producers were given a bit of a heads-up about the cancellation which allowed them to grant the story some closure.  But seeing that closure only made me wonder what the original ending was intended to be, as I am sure it was vastly different from what did make it to the airwaves.   My guess is that (spoiler alert!) the death of Karen McClaren (Taissa Farmiga) was a last-minute departure from the planned storyline, but who knows?  Here's hoping a DVD with behind-the-scenes info will be released at some point.  (If I don't eventually find out what was up with the Fly Brand cocaine, I may go crazy!)  For those who have yet to see the final five episodes, I highly recommend watching.  As fate would have it, Edgeway Auto Upholstery, where Kent Grainger (Ed Westwick) worked on the series – a spot I had previously stalked, but had yet to blog about – figured prominently in one of them.
Edgeway Auto Upholstery first popped up in the episode titled "Running with the Devil," in the scene in which Kent pretended to be a Hollywood producer while making a phone call to a production company in order to try to track down an actress he wanted to kill.  (The storyline was dark, but oh so enthralling!)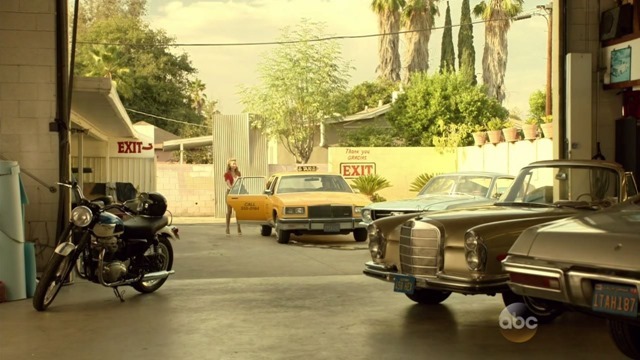 Edgeway turned out to be an easy find.  I figured filming had most likely taken place at a real auto upholstery facility, one that was most likely located somewhere in the San Fernando Valley.  Besides the fact that the shop had a very Valley look to it, many of the spots featured in the series, such as Kent's house and Valli Tropics, where Betty Beaumontaine (Erika Christensen) lived, were located in the area and producers often pick places to film that are in close proximity to each other.  So I started searching for upholstery shops in the SFV and came across Nacho's Auto Upholstery at 12443 Victory Boulevard in Valley Glen within minutes.  Sure enough, it matched what had appeared on Wicked City.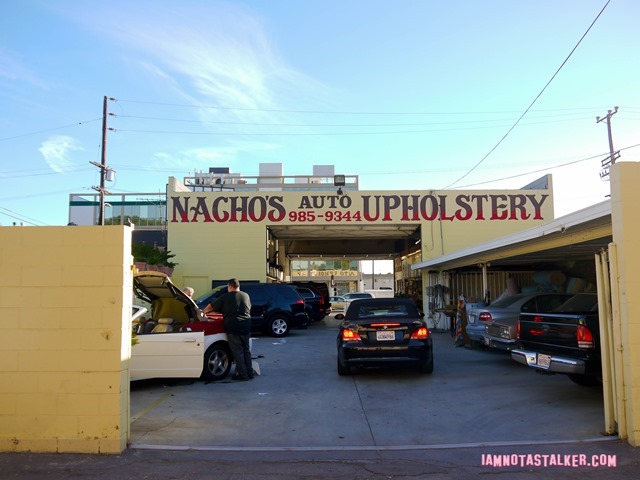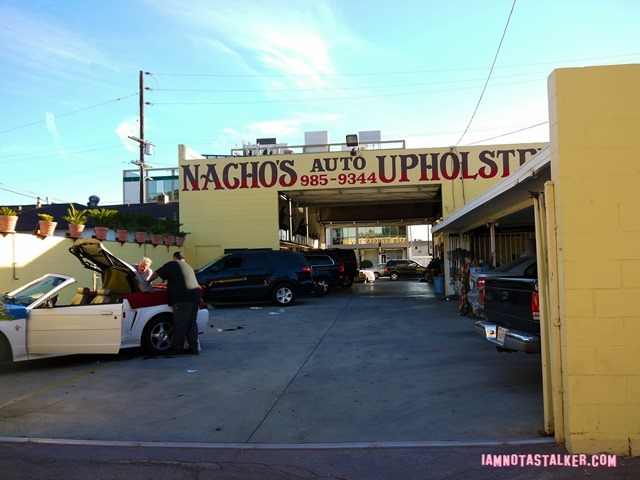 Nacho's looks exactly the same in person as it did onscreen.  I love the fact that although the name was changed for the filming, producers used the shop's actual lettering style for the fake signage.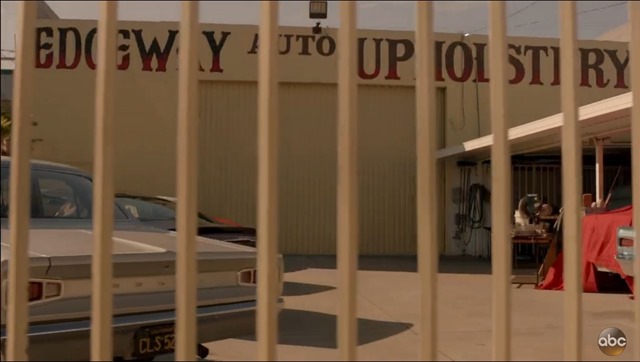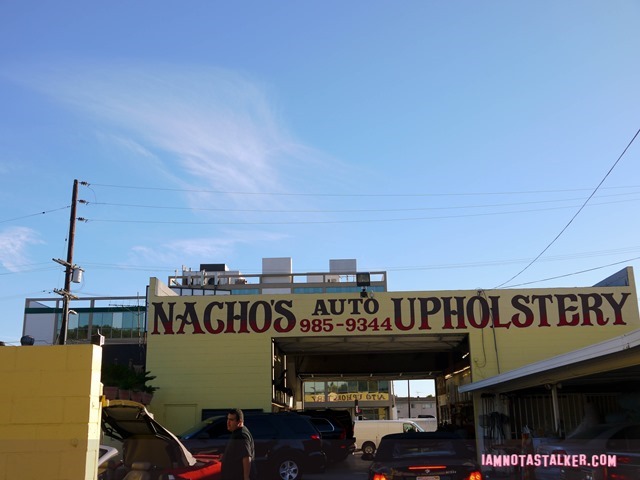 Besides "Running with the Devil," Nacho's also popped up in "Heat Wave."  In the episode, detectives Jack Roth (Jeremy Sisto) and Paco Contreras (Gabriel Luna) figure out that the serial killer they've been chasing works at an upholstery shop.  While hunting down leads, they spot a vintage red Corvette similar to one that the killer had been seen driving, parked at Edgeway Auto Upholstery and they break into the shop to investigate.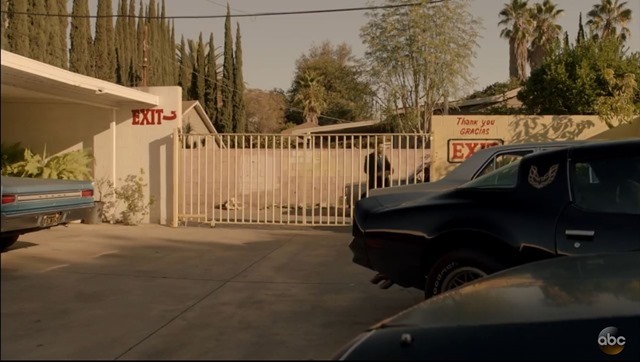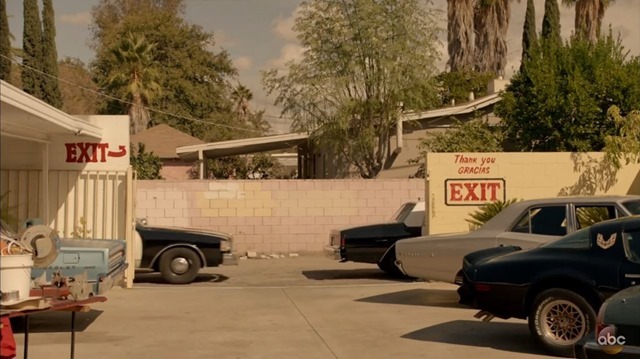 Quite a bit of the location was shown in "Heat Wave."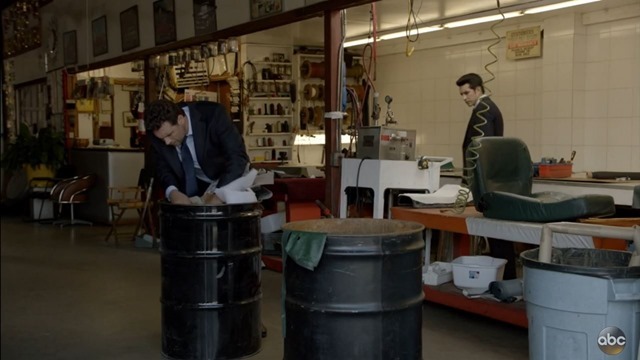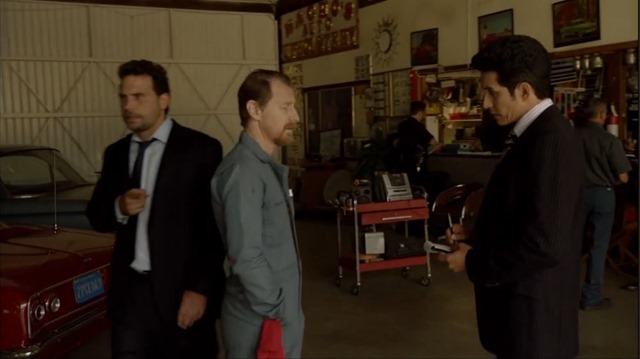 A sign reading "Nacho's Auto Upholstery" was even visible in the background at one point.  Whoops!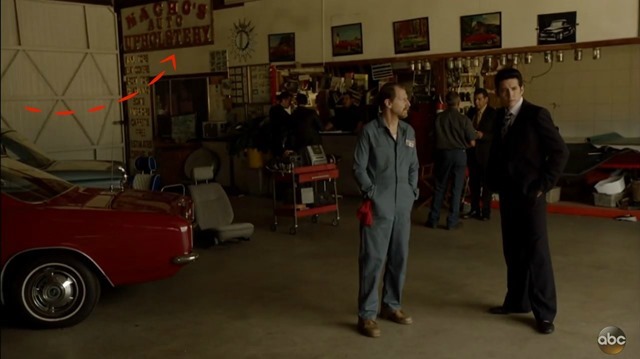 The shop's small office area, which Roth and Contreras search through, was actually just a set, though.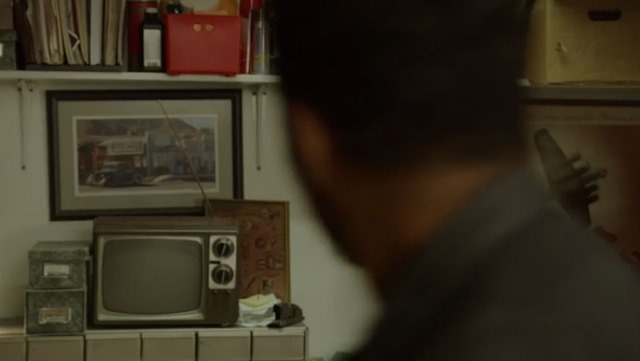 And not even a full one, at that, as I learned thanks to a photograph that executive producer Jon Cassar tweeted along with the caption, "Sometimes 2 walls is all you need."  Ah, the magic of filmmaking.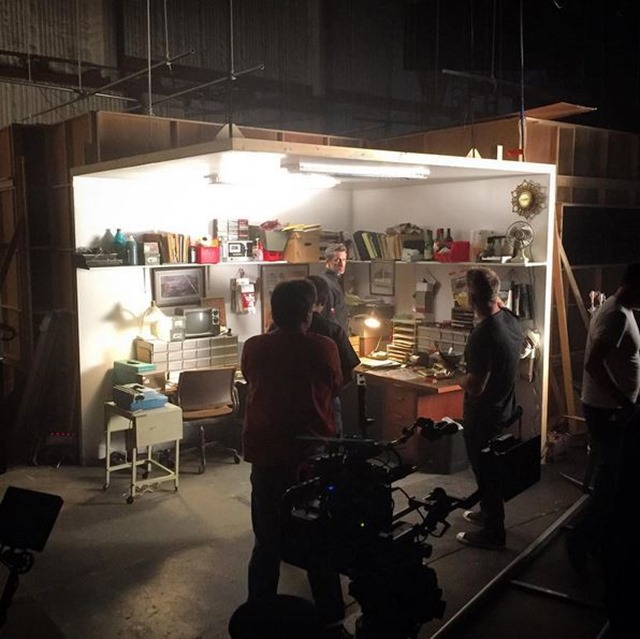 Only the rear side of Nacho's, which is reached via a back alley, appeared in Wicked City.  The front of the shop, pictured below, was never shown onscreen.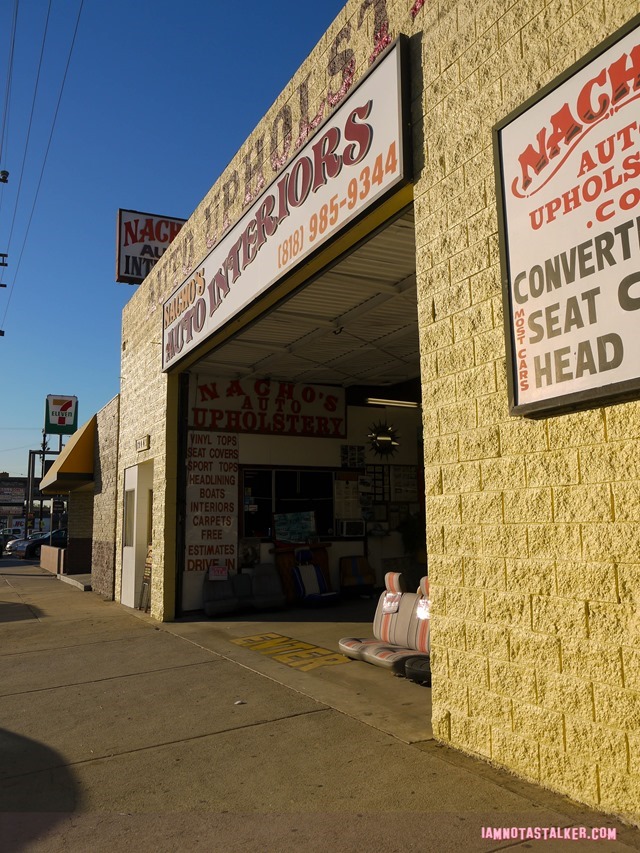 For more stalking fun, follow me on Facebook, Twitter, Instagram, Los Angeles magazine and Discover Los Angeles.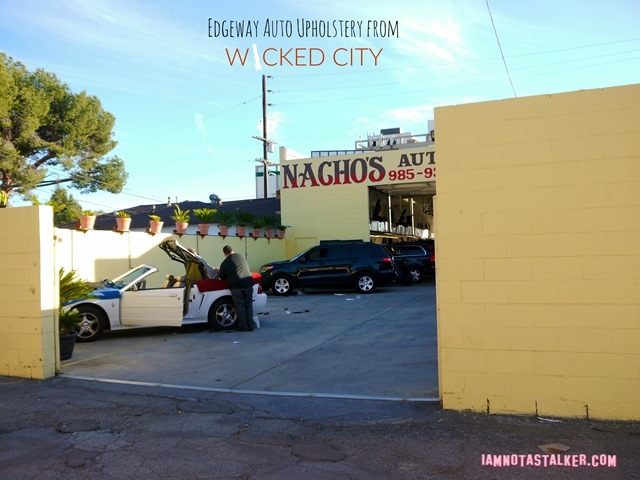 Until next time, Happy Stalking! 

Stalk It: Nacho's Auto Upholstery, aka Edgeway Auto Upholstery from Wicked City, is located at 12443 Victory Boulevard in Valley Glen.
94270