The "WarGames" 7-Eleven
Feb 12th, 2016 | By
Lindsay
| Category:
Movie Locations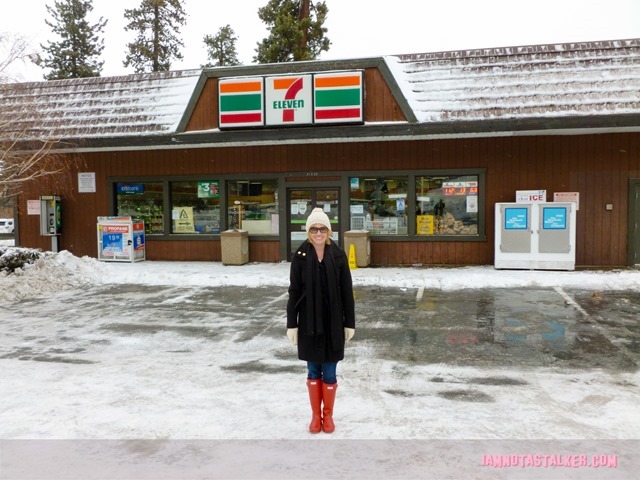 I am not a spontaneous person by nature.  I much prefer planning things out, especially when it comes to vacations.  Typically when going on a trip, I investigate any and all filming that has been done in the area we are heading to.  As I mentioned in Monday's post, though, our Big Bear Lake getaway last week was completely last minute.  So much so that I was unable to do any sort of location research beforehand, which is a shame being that not only has the region seen copious amounts of filming over the years, but I even own two books which chronicle much of it, Those Magnificent Mountain Movies and More Magnificent Mountain Movies.  One area locale that is well-covered online, though, is the 7-Eleven that was featured in the 1983 movie WarGames.  So I made a point of stalking it while we were in town.
The 7-Eleven only shows up once in WarGames, in the scene in which Seattle high school student David Lightman (Matthew Broderick) is arrested by the FBI for hacking into a NORAD supercomputer named WOPR and starting a game of Global Thermonuclear War again Russia.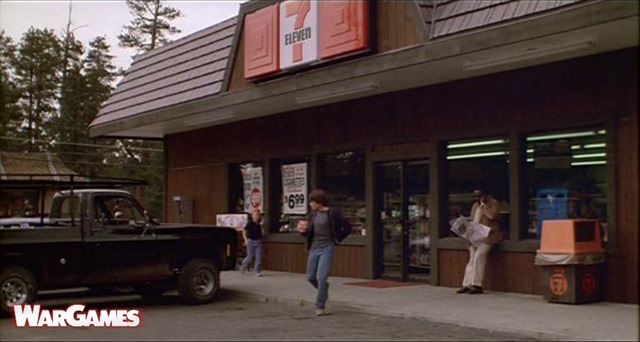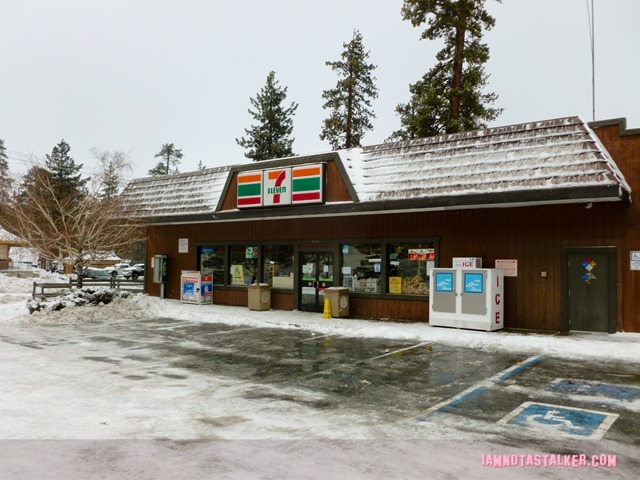 As you can see below, very little of the 7-Eleven has been changed in the three-plus decades (!) since filming took place, which is absolutely amazing to me.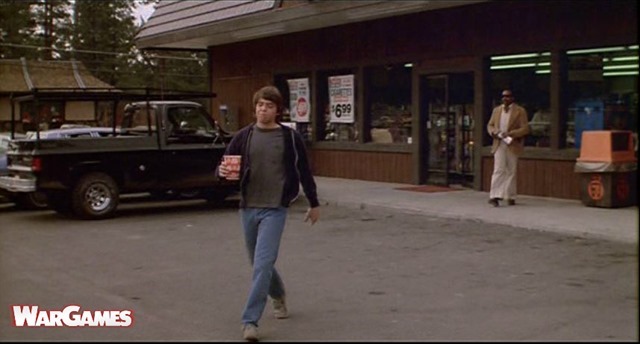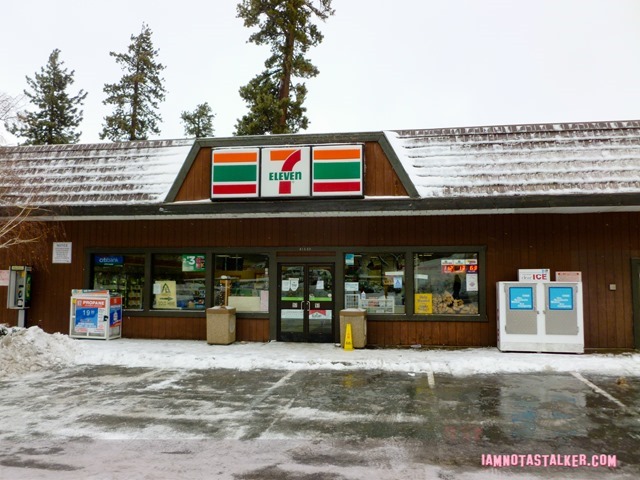 The surrounding area also remains virtually untouched.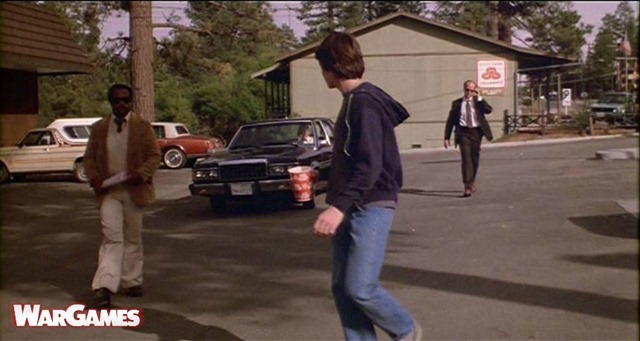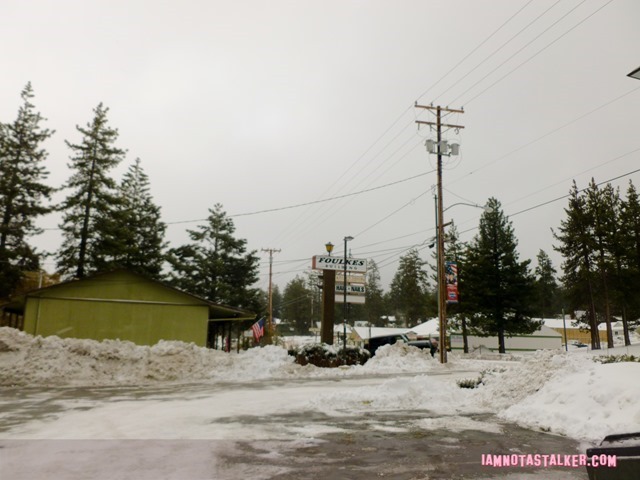 The Foulkes Building, which is located just east of the 7-Eleven, has undergone a paint job, but otherwise looks the same as it did onscreen in 1983.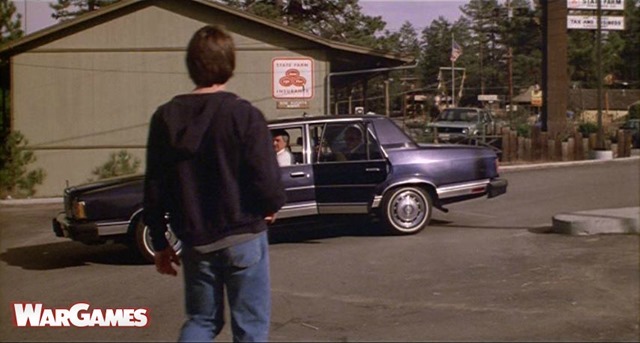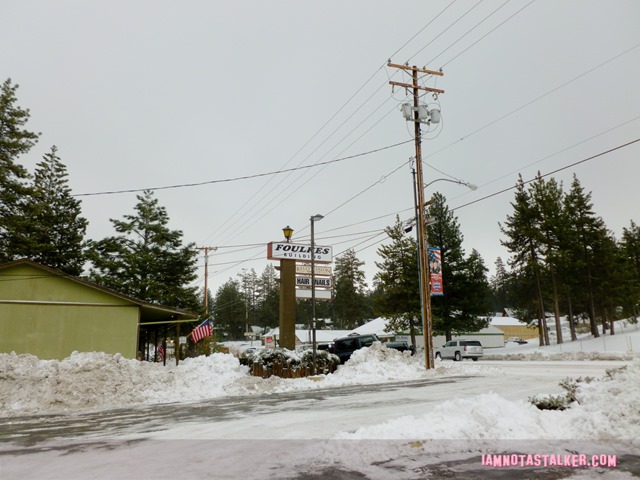 As does the McDonald's that is located to the west.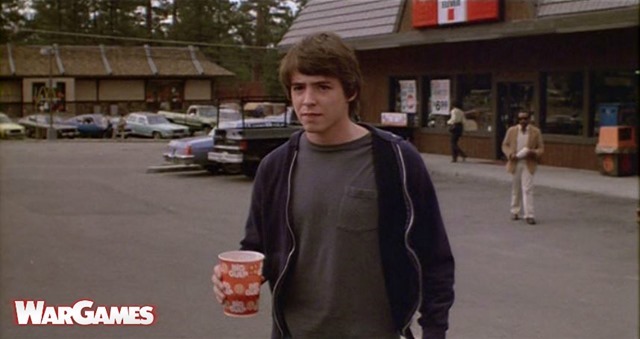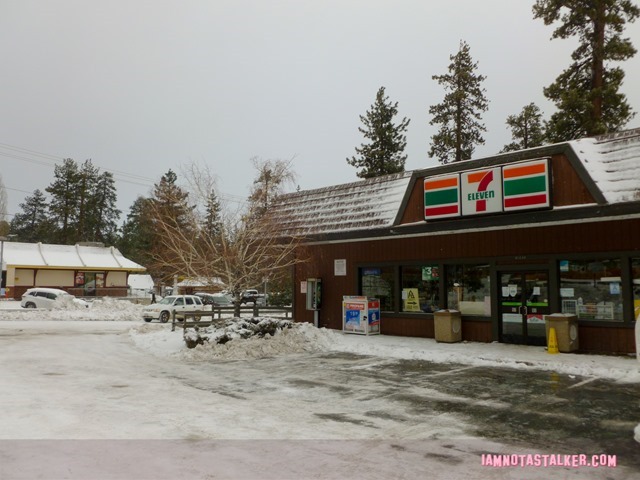 And while payphones are no longer as ubiquitous as they once were, the one that was visible in the background of WarGames is, amazingly, still there!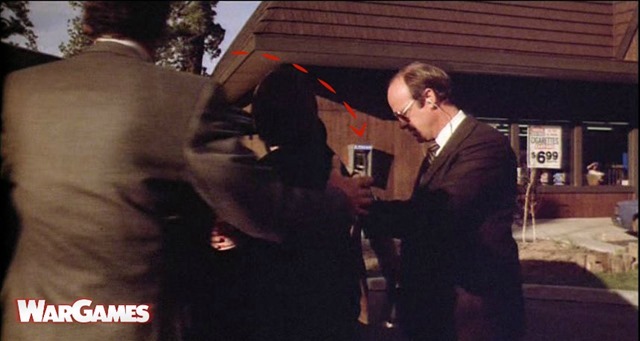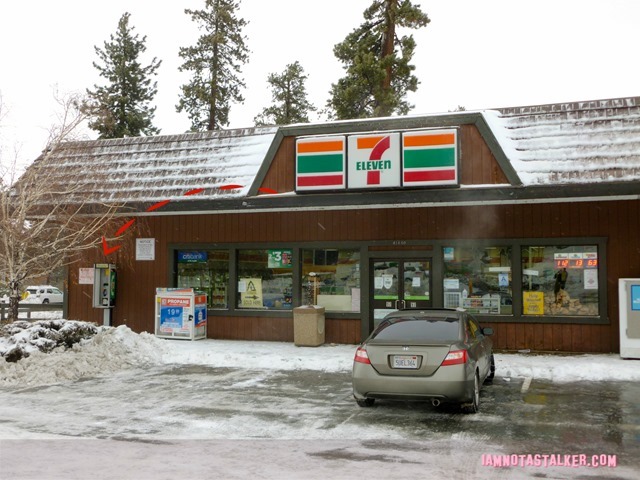 After the FBI collars David, they usher him into a van and rush out of the 7-Eleven parking lot, making a right onto Eureka Drive, heading north.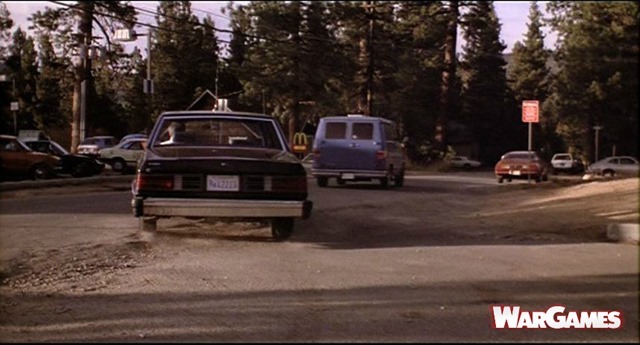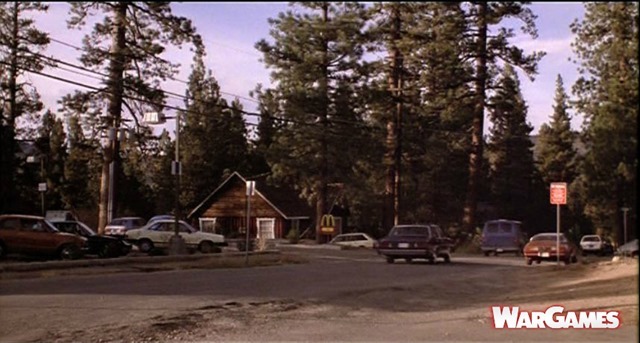 I originally learned of this locale thanks to the Washington State Film Locations website, which has a page dedicated to WarGames.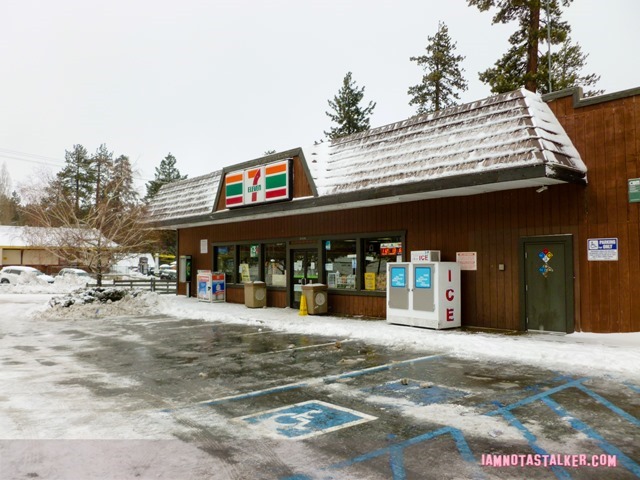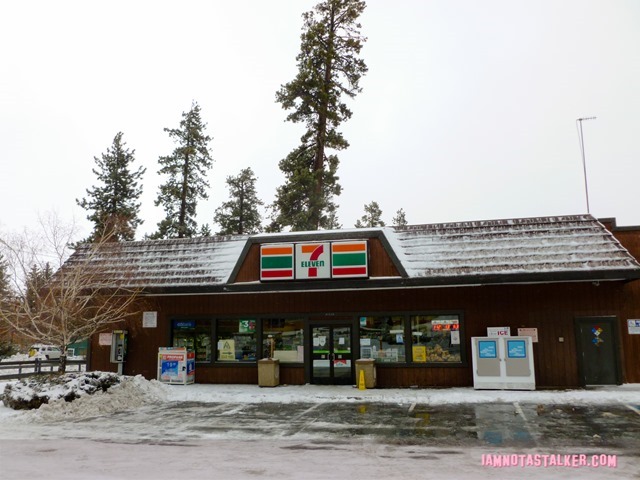 On a Big Bear Lake side-note – I would be remiss if I did not mention how absolutely beautiful the area is.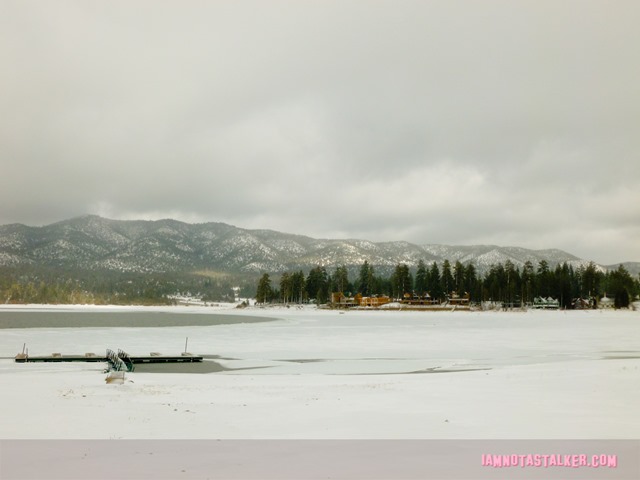 It is not at all hard to see why filmmakers have returned there time and time again.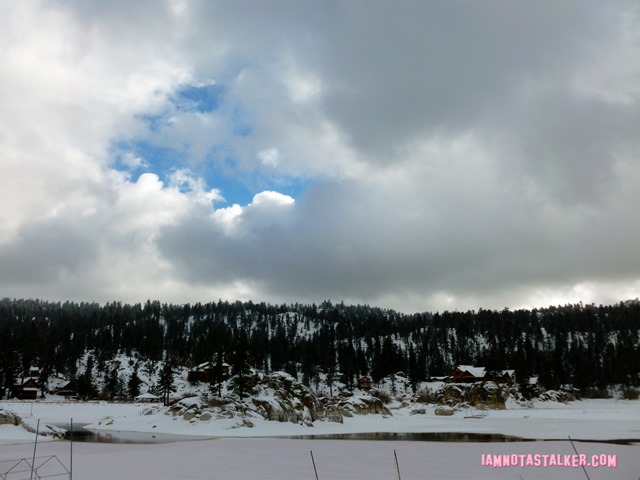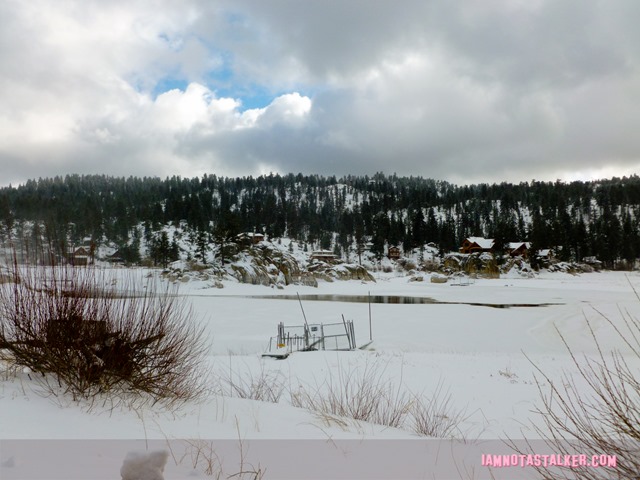 We are already planning a second trip up there in the coming weeks – and this time I am going to be prepared with a full stalking list!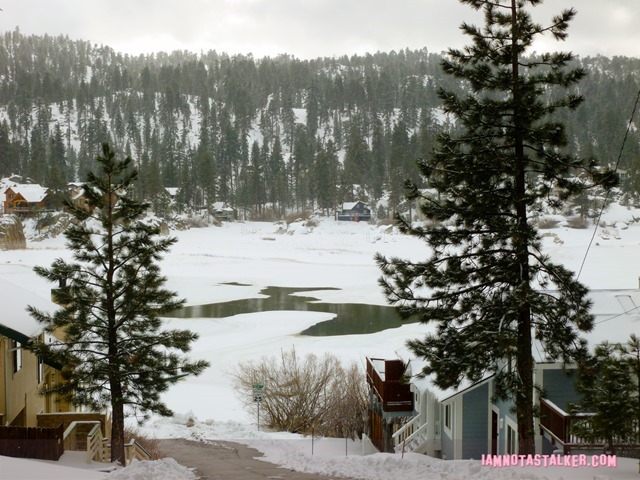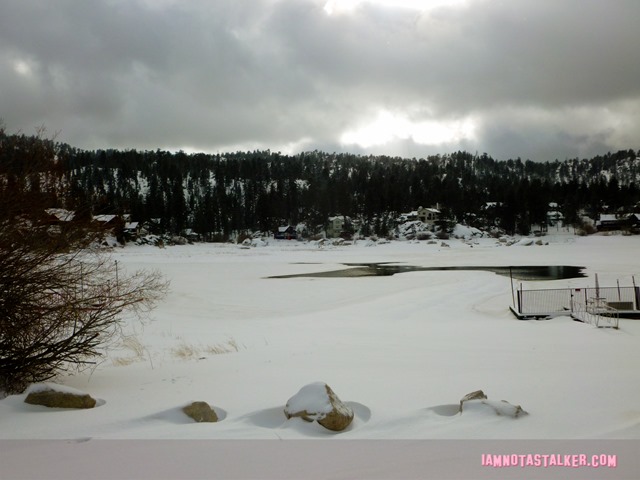 I am also desperate to see Big Bear during the summer months.  I can't even imagine how beautiful the city must be when the lake is visible.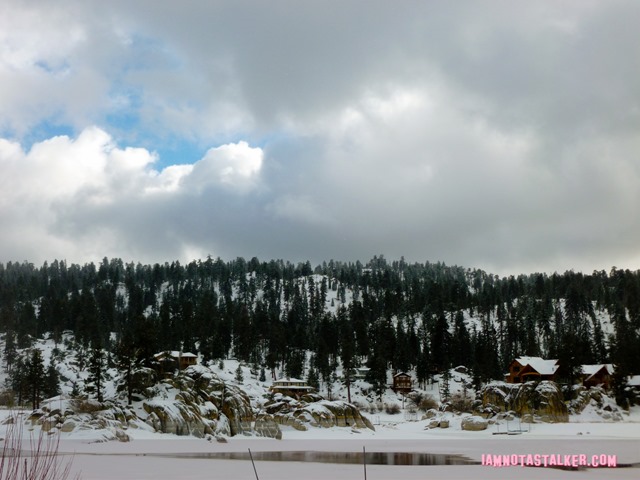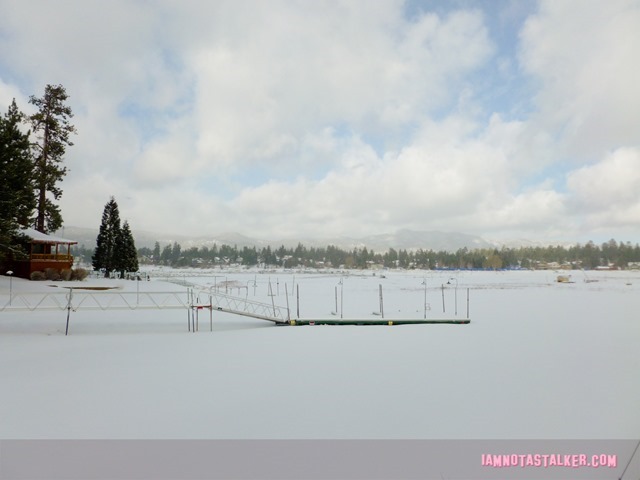 Be sure to re-read my post on Falken's cabin from WarGames, which, thanks to an assist from fellow stalker David of The Location Scout website, I just updated with mentions of its many other onscreen appearances.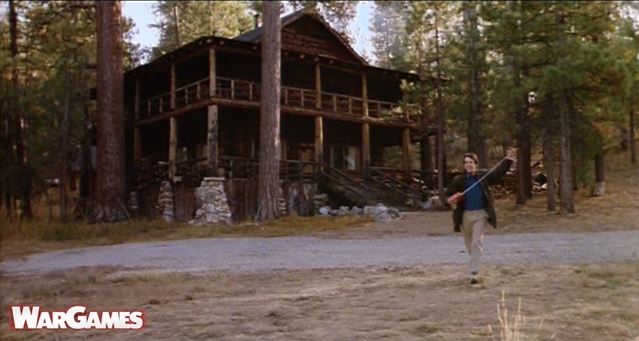 And if you happen to be in a bookstore or at a newsstand in the next few days, check out the latest issue of Closer Weekly magazine – a photograph I took of The Golden Girls house is featured in it.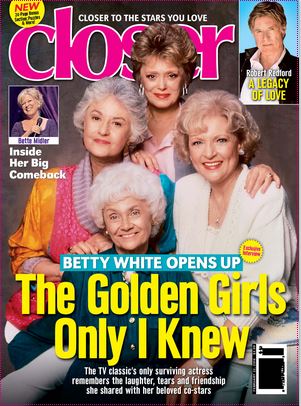 For more stalking fun, follow me on Facebook, Twitter, Instagram, Los Angeles magazine and Discover Los Angeles.
Big THANK YOU to the Washington State Film Locations website for finding this location.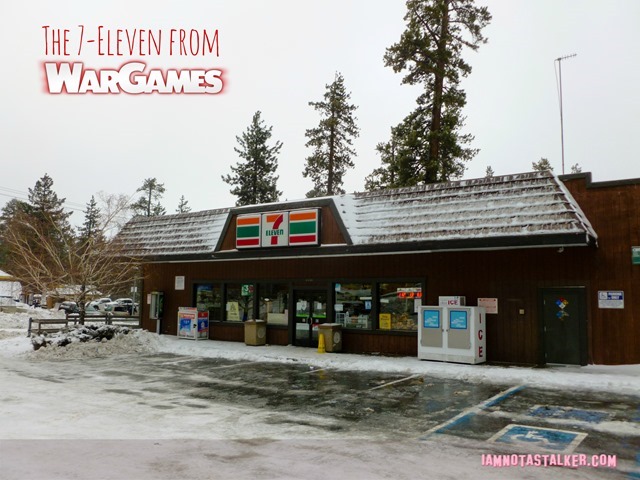 Until next time, Happy Stalking! 

Stalk It: The 7-Eleven from WarGames is located at 41440 Big Bear Boulevard in Big Bear Lake.
95298