Jimmy's Restaurant from "Grandfathered"
Apr 4th, 2016 | By
Lindsay
| Category:
TV Locations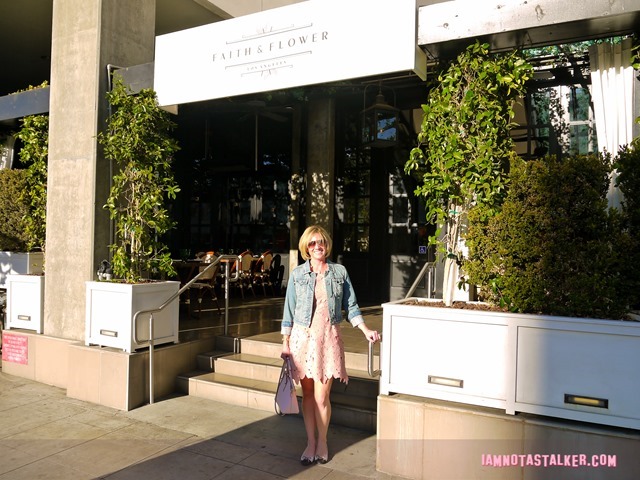 The Grim Cheaper and I were inundated with new shows we love during the Fall 2015 television season.  Virtually every single one we sampled became must-see TV for us, including Blind Spot, Limitless, The Grinder, Quantico, The Family (which technically didn't start until early 2016), Oil (really bummed that one was cancelled), Wicked City (ditto on the cancellation), Rosewood, and Lucifer.  Considering we already had a fairly long list of can't-miss shows, our DVR is now on overload.  Though we have yet to see every episode, we also have a soft spot for the FOX comedy Grandfathered.  I was especially thrilled while watching the pilot to spot Hatfield's from Chef pop up as the interior of Jimmy's, the restaurant owned by Jimmy Martino (John Stamos) on the series.  I immediately started searching for the eatery used in exterior shots of Jimmy's and fairly quickly found it – Faith & Flower at 705 West 9th Street in downtown Los Angeles.  Though I added the info to my Hatfield's post to reflect the new information shortly after the pilot aired in September, I did not make it out to stalk Faith & Flower until recently.
Faith & Flower is located on the ground level of the Watermarke Tower.  The luxury 214-unit apartment building was originally built in 2009 and was set to be a condominium complex, but its developer, Meruelo Maddux, declared bankruptcy shortly before construction was completed and the site remained vacant for a time.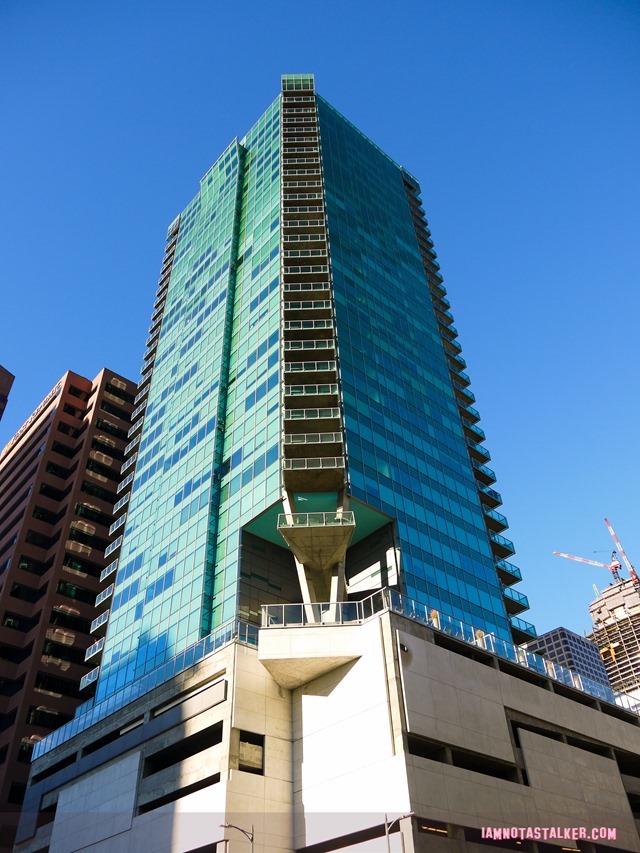 In April 2010, the 35-story, 254,000-square-foot property was purchased by Watermarke Properties for a whopping $110 million and transformed into an upscale apartment complex.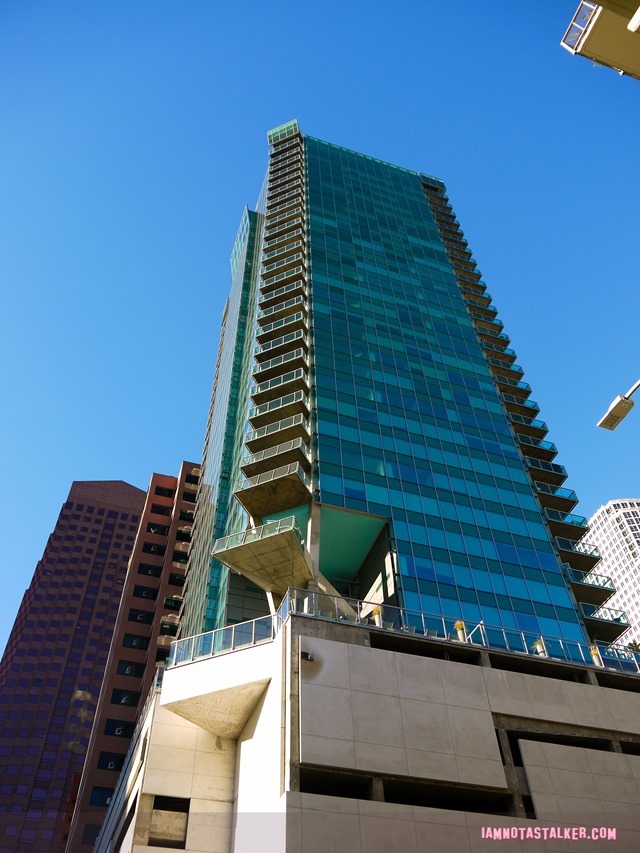 Watermarke is considered one of downtown's most luxurious apartment buildings and boasts amenities that seemingly never end, including a 20-seat theatre, a private wine cellar and tasting room, a spin room, two gyms, a yoga studio, a game room, a dog run, a basement lounge complete with a pool table and flat screen TVs that most residents refer to as a "nightclub," a 75-foot infinity pool, a hot tub, two conference rooms, gardens, a ping pong room, BBQs, and a 24-hour concierge.  Thrown in 24-hour room service and I'd be set!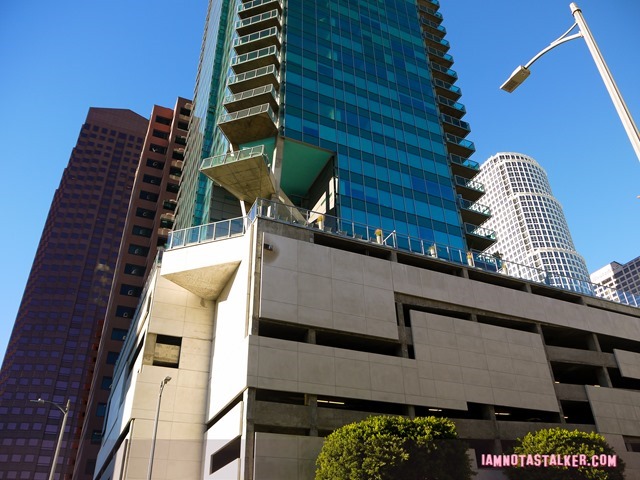 In July 2012, a massive 7,000-square-foot, 200-seat eatery named Towne Food & Drink opened on the bottom floor of the building.  Prior to Towne setting up shop, Watermarke's ground level looked quite a bit different, as you can see in the Google Street View image from May 2011 pictured below as compared to my photograph.  Restaurateur Armen Shirvanian spent $4 million building the space out.  Of the exterior patio area he said, "We poured that terrace.  There was nothing there.  We built what we think is a European-style terrace that's really inviting."  Sadly, despite the no-expense-spared construction, Towne Food & Drink shut its doors in March 2013, after only a scant eight months in operation.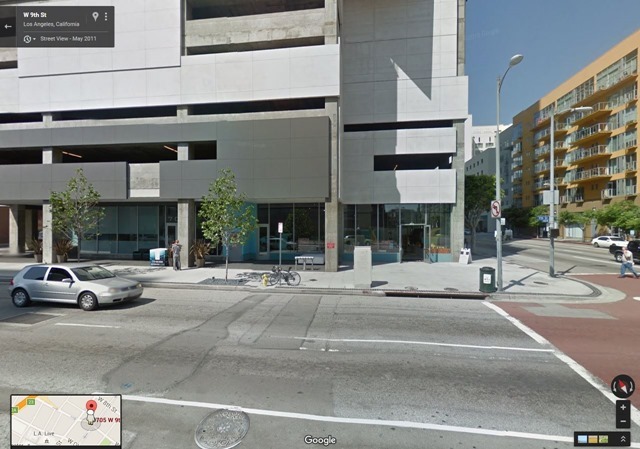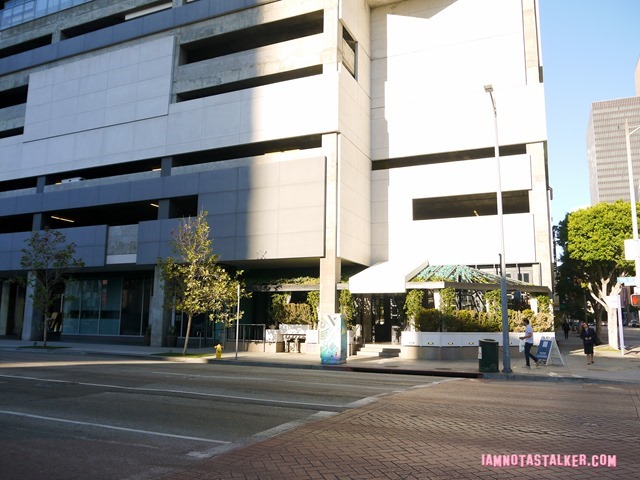 Faith & Flower opened in the space, which sits at the intersection of West 9th and South Flower streets, in March 2014.  The eatery's name is derived from the fact that Flower Street was originally known as "Faith Street".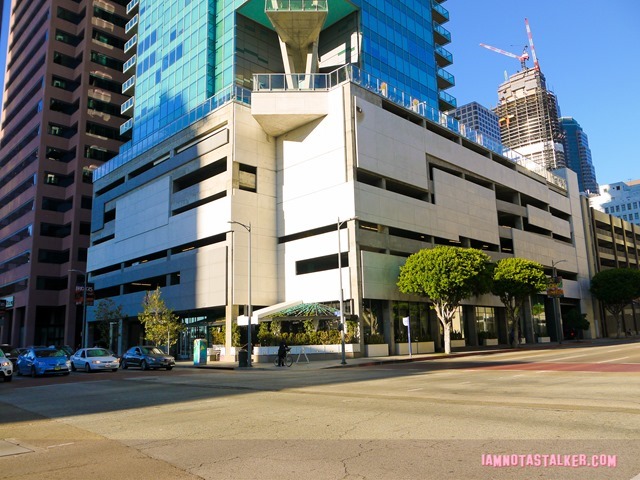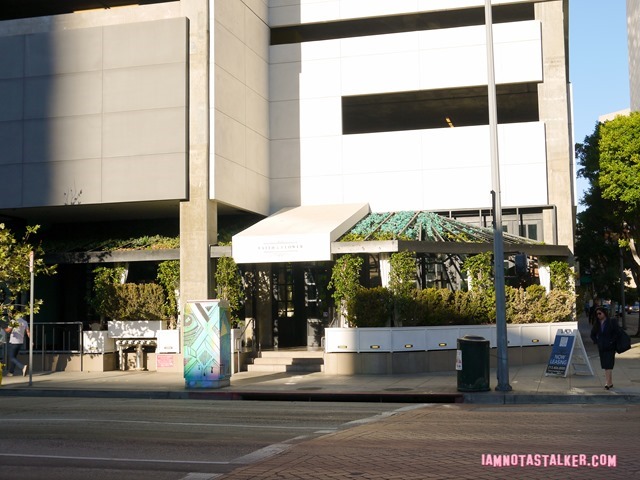 Faith & Flower was designed with Old Hollywood in mind and features large booths, Chesterfield sofas, translucent curtains, and mid-century modern chandeliers.  One of Bob Hope's former dressing room doors is even on display.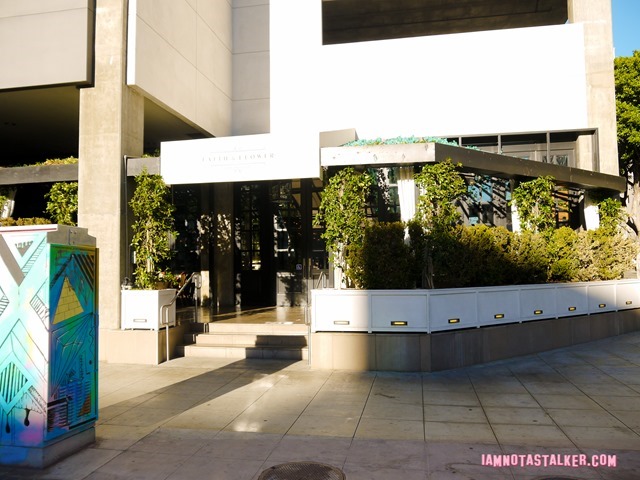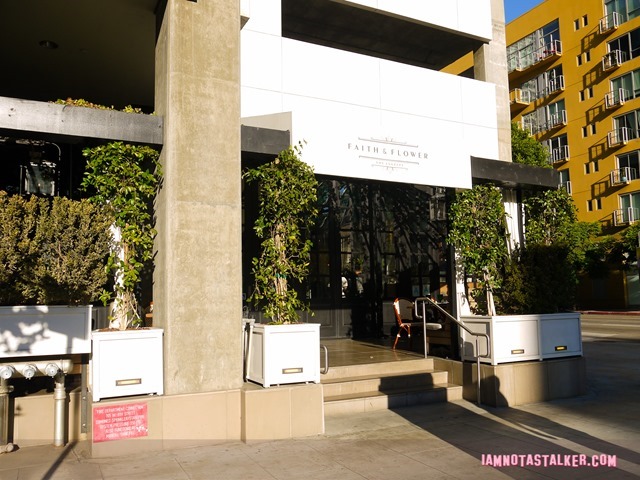 On Grandfathered, the exterior of Faith & Flower is used in establishing shots of Jimmy's restaurant.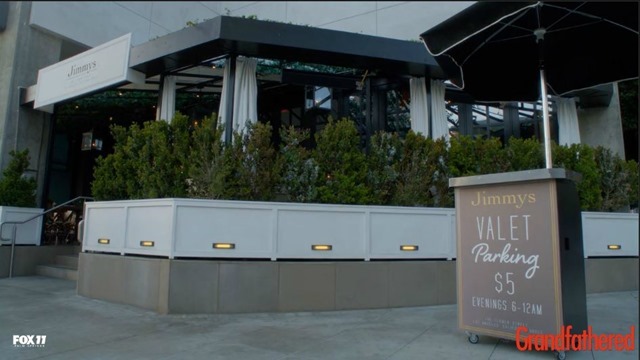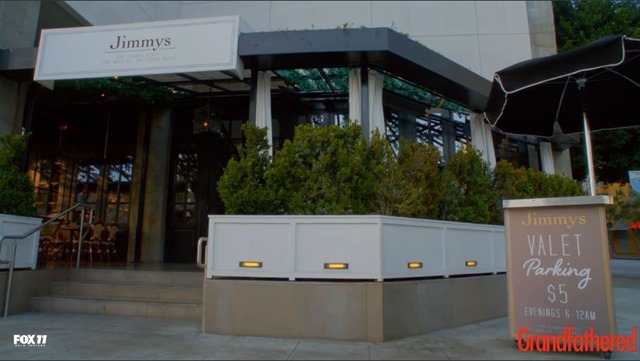 Some on location filming has also taken place at the restaurant.  In the pilot episode, Jimmy runs out of Faith & Flower, makes a left onto Flower Street, and then heads north while rushing his sick granddaughter to the hospital.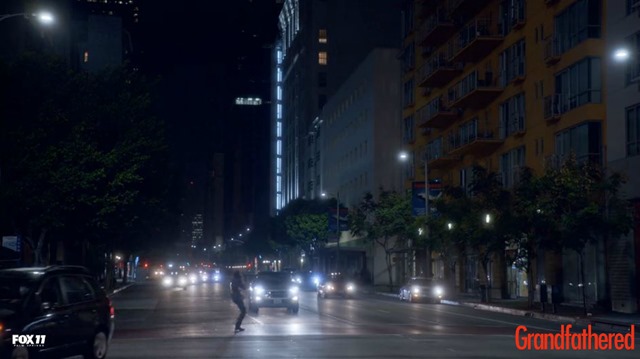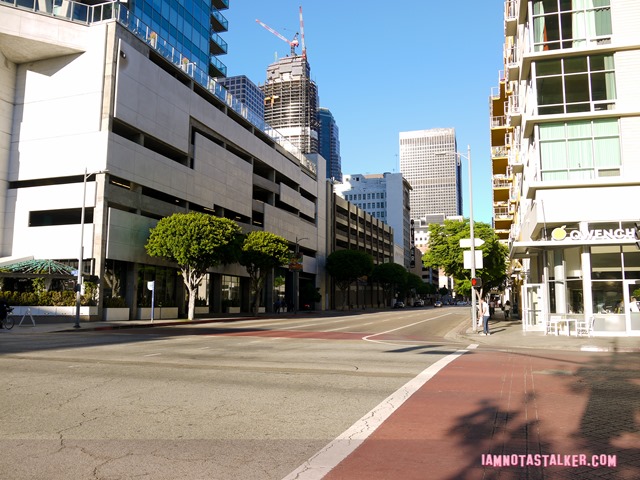 Interestingly, there is another exterior that is occasionally (and rather haphazardly) used in establishing shots of Jimmy's.  In fact, sometimes both exteriors appear interchangeably in the same episode!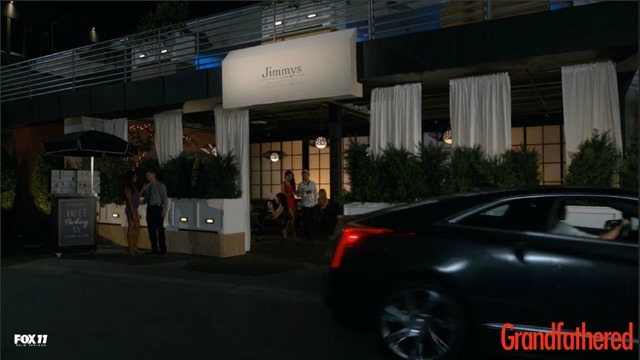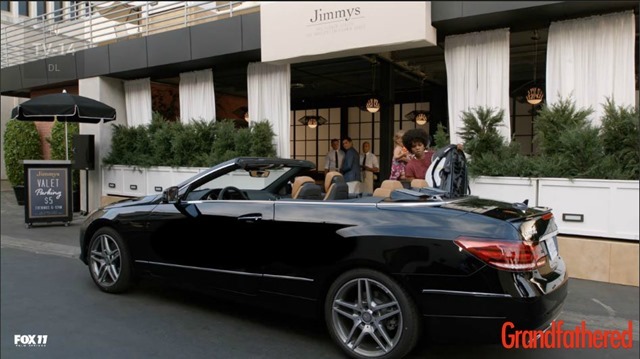 That exterior is located on the CBS Studio Center lot, where Grandfathered is lensed.  It is the eastern side of Building 2.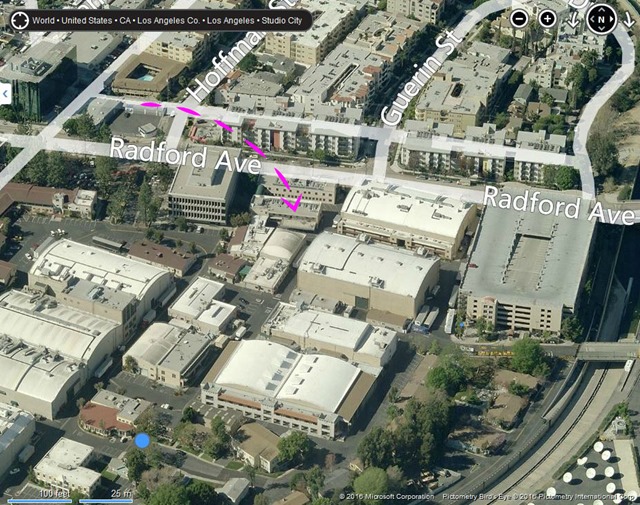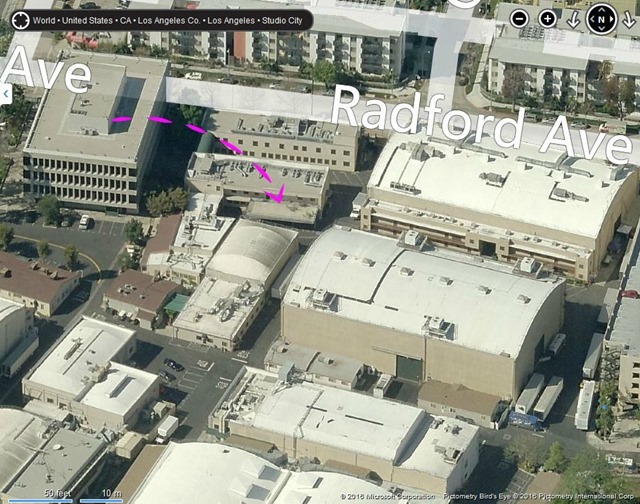 Fellow stalker Richard was nice enough to share a photograph he took of Building 2 while on a visit to CBS Studio Center.  As you can see, the area where Jimmy's restaurant was built is a carport in real life.  The structure actually once served as offices for Mark VII Limited, the production company belonging to actor Jack Webb.  According to Richard, Webb transformed the top level into an apartment, complete with a kitchen, sound studio, and air conditioning.  In fact, it was the first spot on the lot to have AC capabilities.  Big THANK YOU to Richard for this!
As I mentioned earlier, Hatfield's was used as the interior of Jimmy's restaurant in the pilot.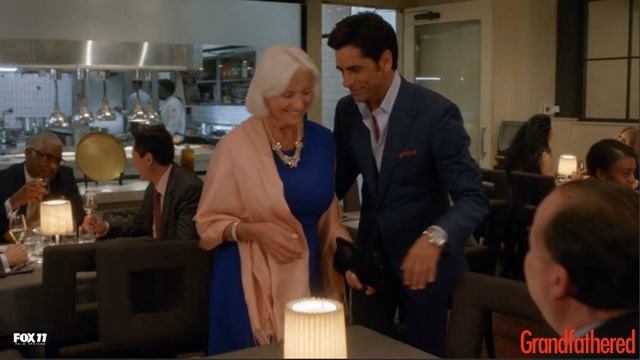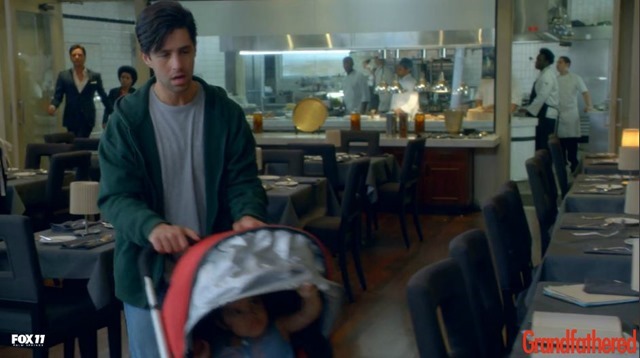 Once the series got picked up, that interior was re-created (with some changes) on a soundstage at CBS Studio Center.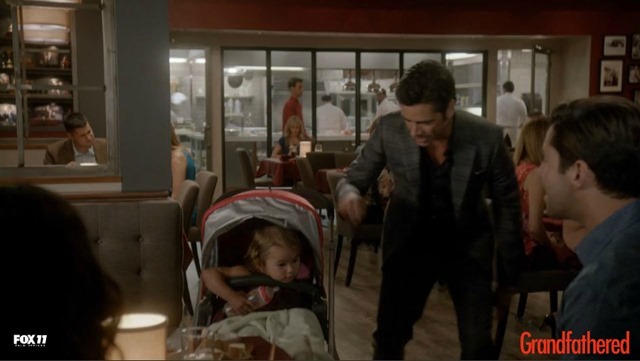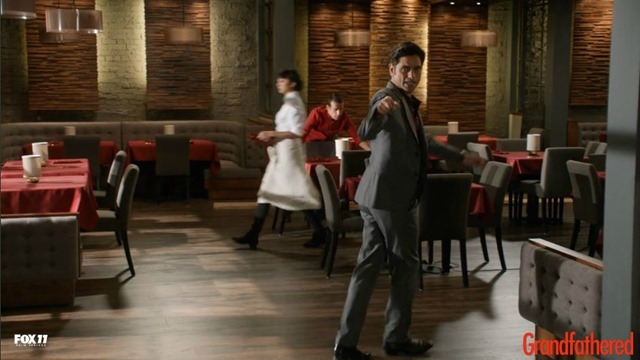 The Watermarke Tower is also where Jimmy lives on Grandfathered.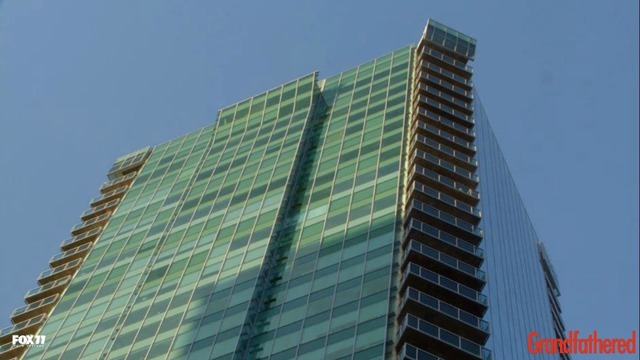 The interior of one of the building's actual units was utilized in the pilot episode.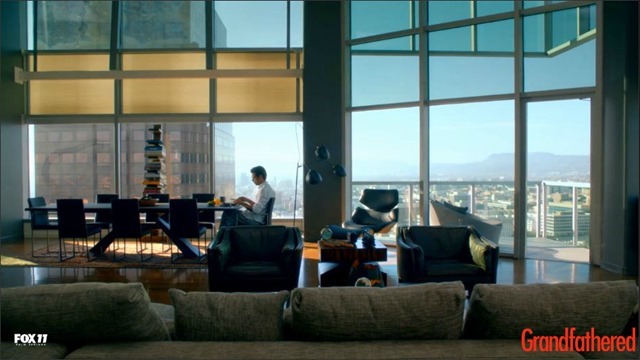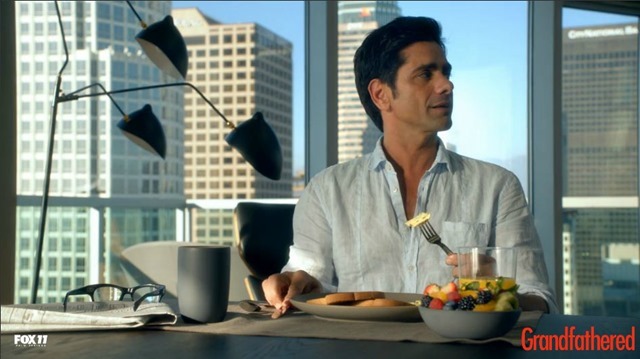 As was the case with Hatfield's, that interior was then re-created on a soundstage once Grandfathered was picked up.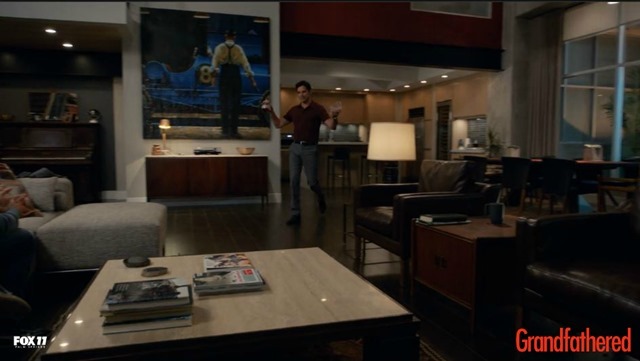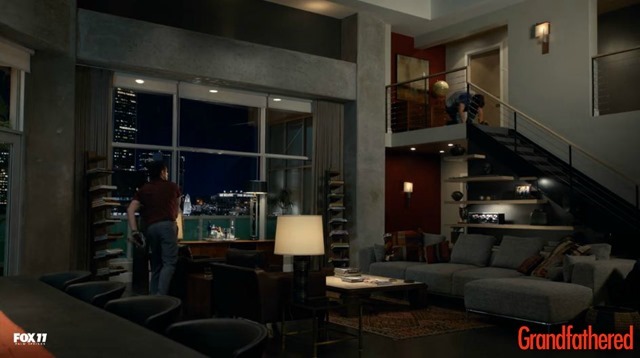 The Tower has appeared onscreen in several other productions.  Theodore (Joaquin Phoenix) lived in one the Watermarke's units the 2013 movie Her.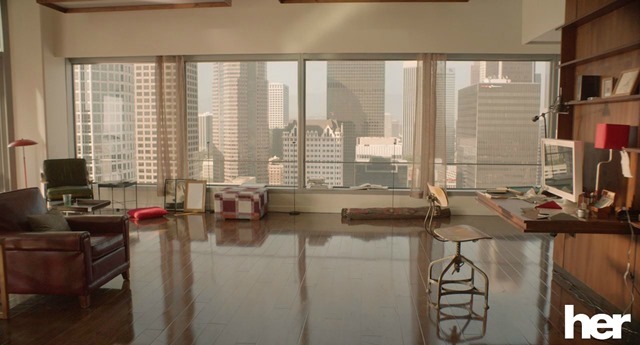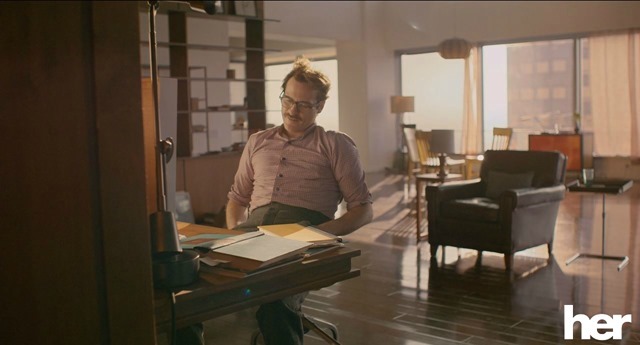 That same year, Towne Food & Drink was featured in the Season 5 episode of Castle titled "The Squab and the Quail" as the spot where Arthur Felder (Robert Craighead) was poisoned.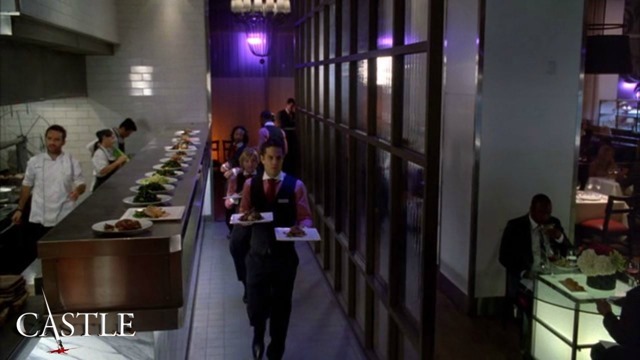 The building has been used twice – for virtually the very same date – on The Bachelor.  It first popped up in the Season 15 episode titled "Week 4: Radio Show Date" during Bachelor Brad Womack's one-on-one with Michelle Money.  The two flew via helicopter to the Watermarke and then proceeded to rappel down it to the pool area where they ate a romantic dinner.  In the Season 18 episode titled "Week 2: Book Cover Photo Shoot," Bachelor Sean Lowe and Sarah Herron flew via – you guessed it – helicopter to the Watermarke and then – yep! – proceeded to rappel down it to the pool area where they drank champagne.  Unfortunately, The Bachelor is not available to stream anywhere so I could not make screen captures of the episodes for this post.  The building also apparently appeared several times on America's Next Top Model, but again, the episodes weren't available for streaming.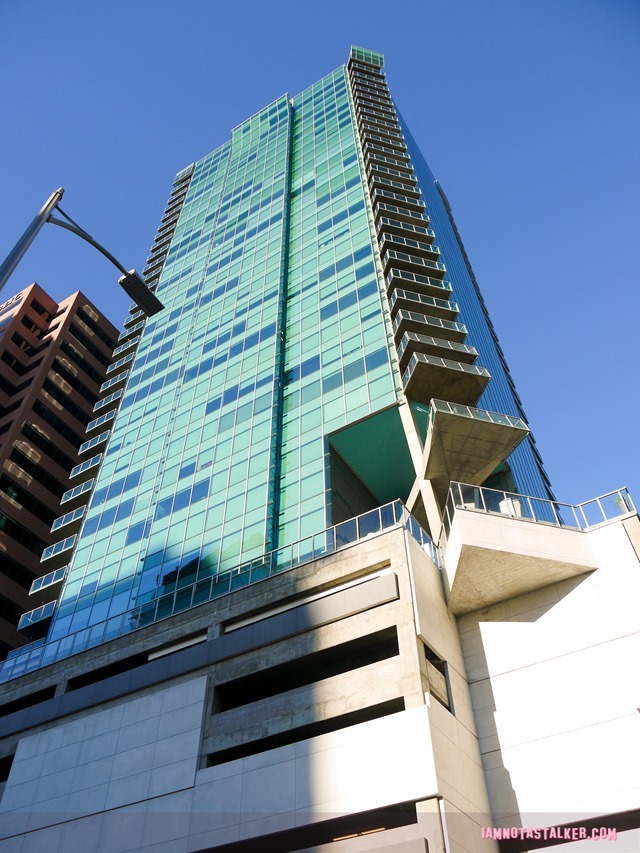 For more stalking fun, follow me on Facebook, Twitter, Instagram, Los Angeles magazine and Discover Los Angeles.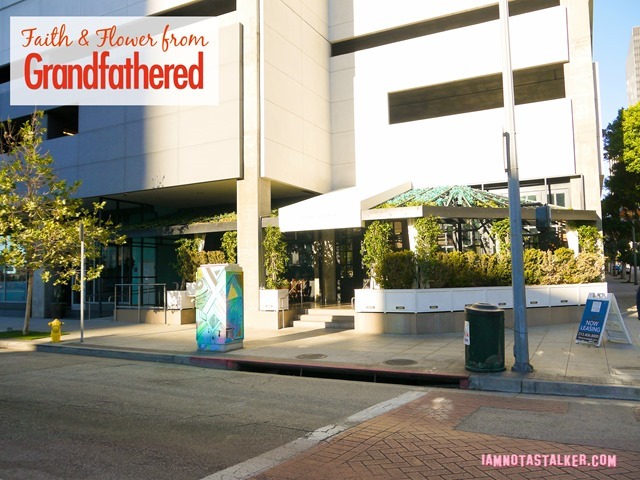 Until next time, Happy Stalking!

Stalk It: The exterior of Jimmy's restaurant from Grandfathered is the exterior of Faith & Flower, which is located at 705 West 9th Street in downtown Los Angeles.  You can visit the eatery's official website here.  The interior of Jimmy's is a set based upon the interior of the former Hatfield's restaurant, which was located at 6703 Melrose Avenue in Hollywood.
96454