Sara's House from "Grandfathered"
Apr 8th, 2016 | By
Lindsay
| Category:
TV Locations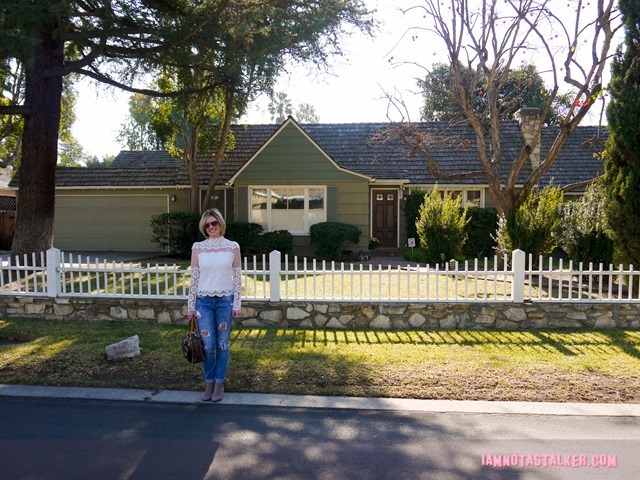 I always find it amusing when the exterior of a home is changed between a television show's pilot and its subsequent episodes (which happens often, as I have mentioned numerous times on this site), but the interior is kept the same.  Such was the case with the ranch-style residence where Sara (Paget Brewster, who I just realized played Kathy on Friends!) lives on Grandfathered.  While watching the pilot, I recognized the dwelling used as Sara's immediately as I had stalked and blogged about it way back in 2009.  (More on that in a minute.)  By the time episode two aired, a different house was being used for exterior shots, but the interior remained largely unchanged.  Such is Hollywood, I guess.
In Grandfathered's pilot, Sara is shown to live in a charming double-peaked-roof home which I recognized on sight as the same dwelling where Wendy (Courteney Cox) lived in the 2008 comedy Bedtime Stories.  You can read a post I wrote about the house here.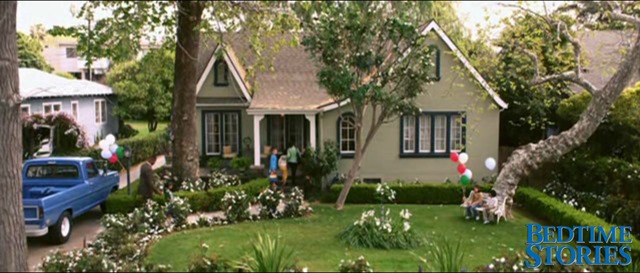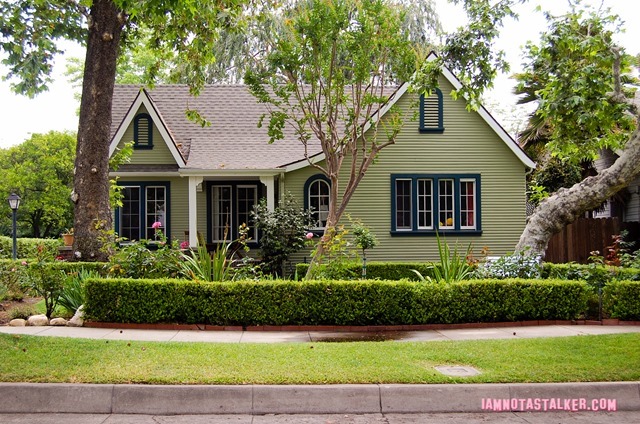 In the episode, Jimmy (John Stamos) heads to the home to confront Sara about the fact that she never told him she had his baby 26 years prior.  While there, he says "I'm standing here on a porch in East Bumpkinville."  Sara corrects him by stating, "Pasadena," to which he replies, "Oh, this is Pasadena?"  The house is actually located in South Pasadena, though, at 800 Adelaine Avenue.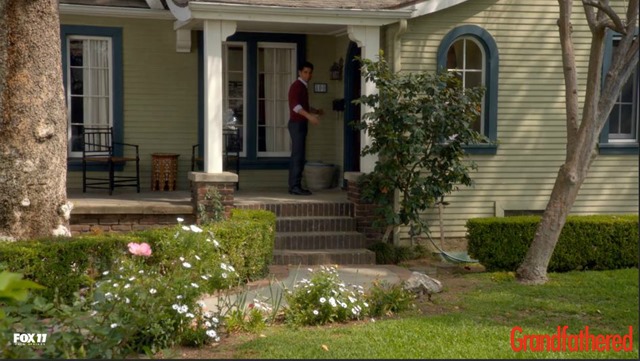 In real life, the adorable property, which was built in 1925, boasts 3 bedrooms, 3 baths, 2,165 square feet of living space, and a 0.23-acre plot of land.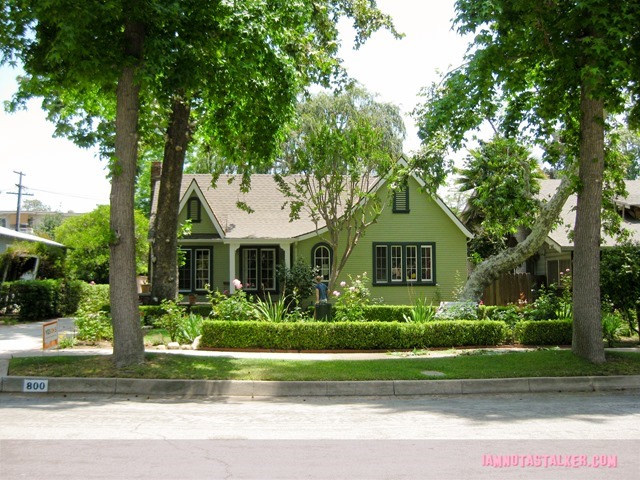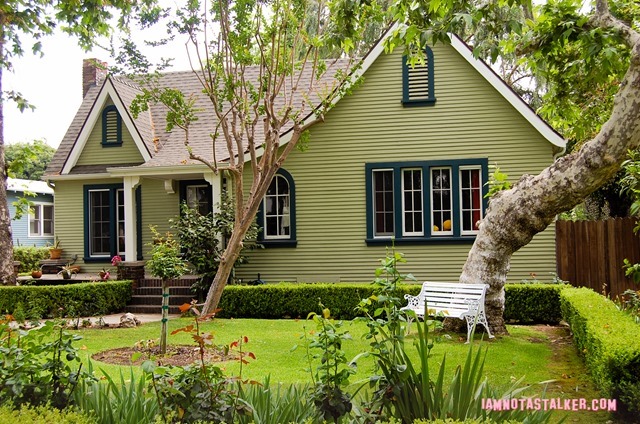 For one of the scenes in Bedtime Stories, some fake diagonal parking space lines were painted onto the street in front of the home.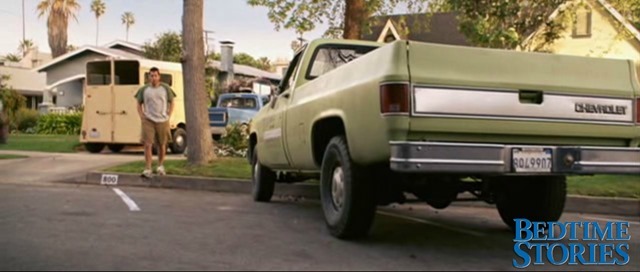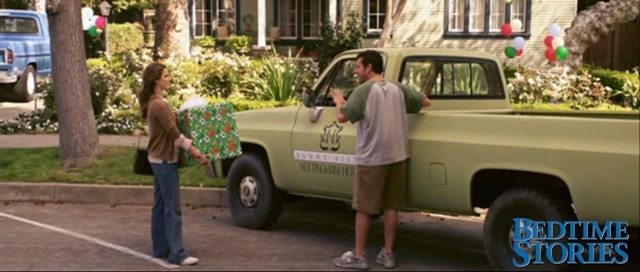 Those lines were still visible, albeit faintly, when I stalked the place in 2009.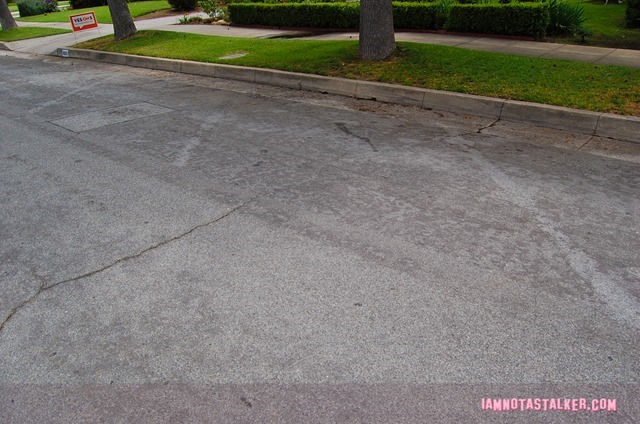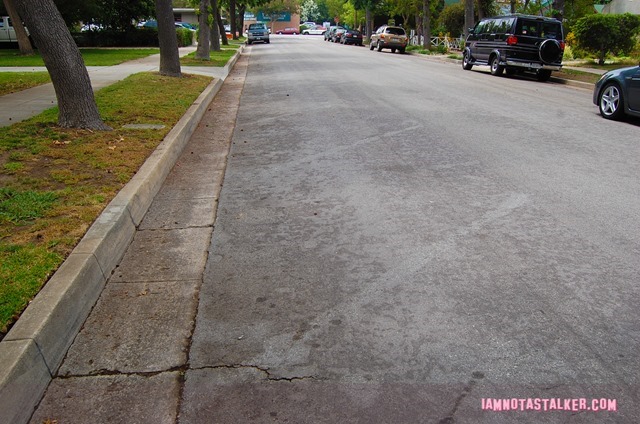 And they are apparently still visible today!  I was absolutely floored to see them when Jimmy parked his car in front of the house in Grandfathered!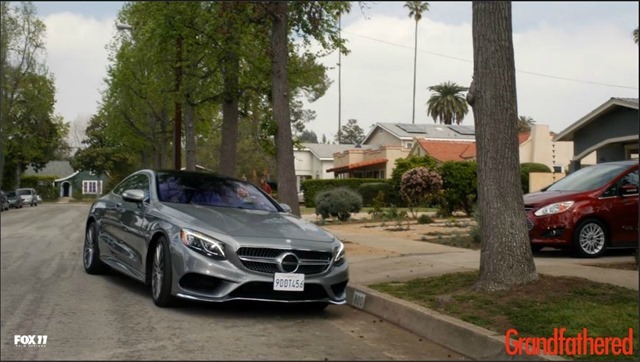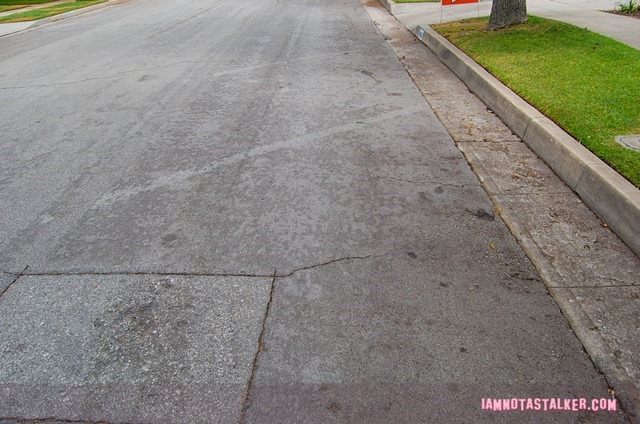 The actual interior of the home also appeared in Bedtime Stories.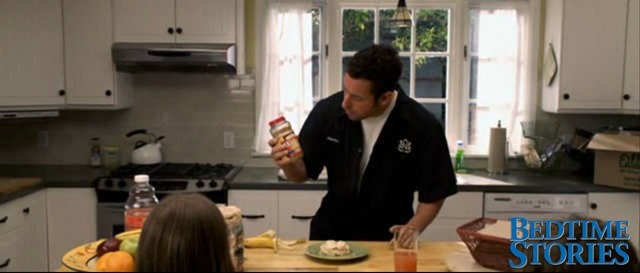 And it was utilized in the Grandfathered pilot, as well.  Then, once the series got picked up, that interior was re-created on a soundstage at CBS Studio Center in Studio City where the show is lensed.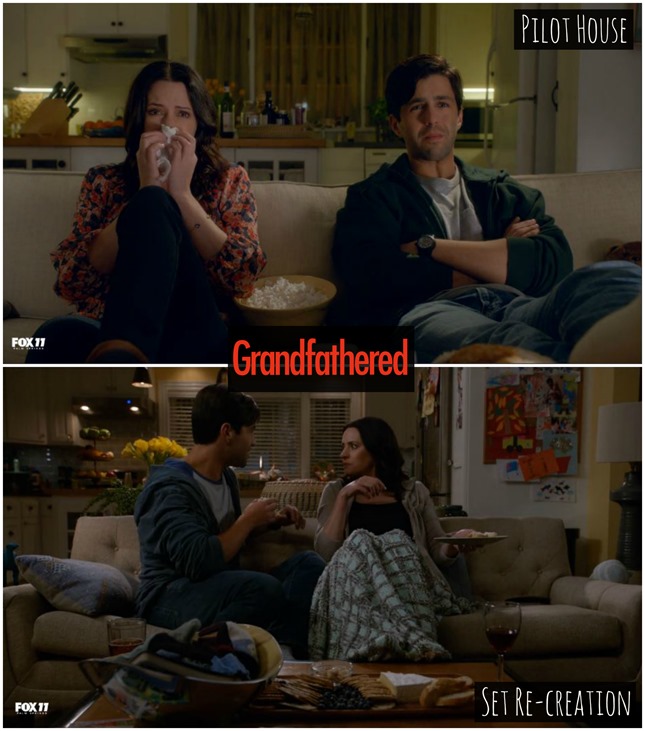 Though some minor changes were made, for the most part the set looks very much like the actual house.  Which is amusing because . . .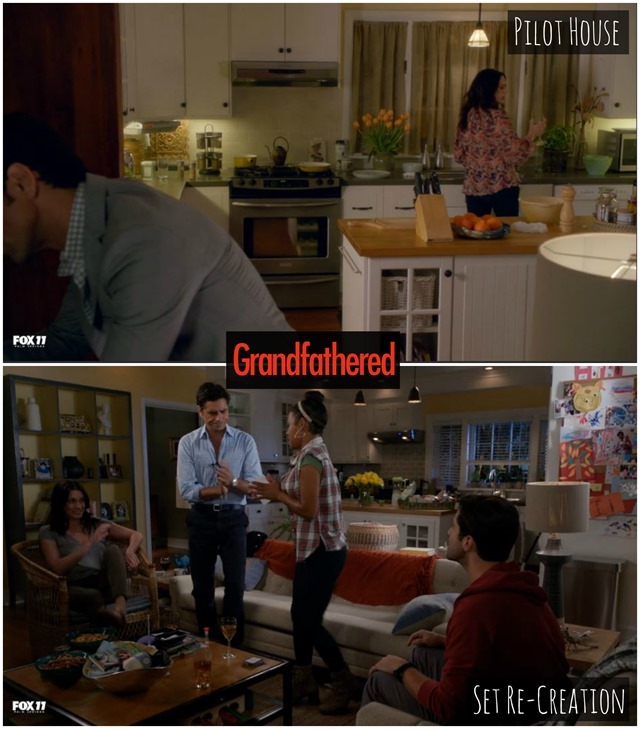 . . . by Grandfathered's second episode, titled "Dad Face," a different property, one located at 12660 Kling Street in Studio City, was being used for exterior shots.  I am guessing the move was made due to the fact that the new residence is much closer to CBS Studio Center than the South Pasadena pad and therefore much easier for the cast and crew to travel to for shoots.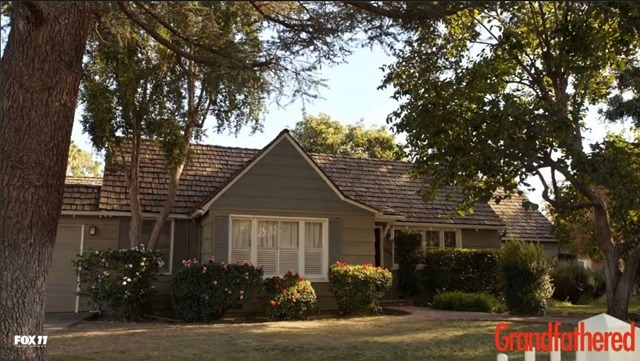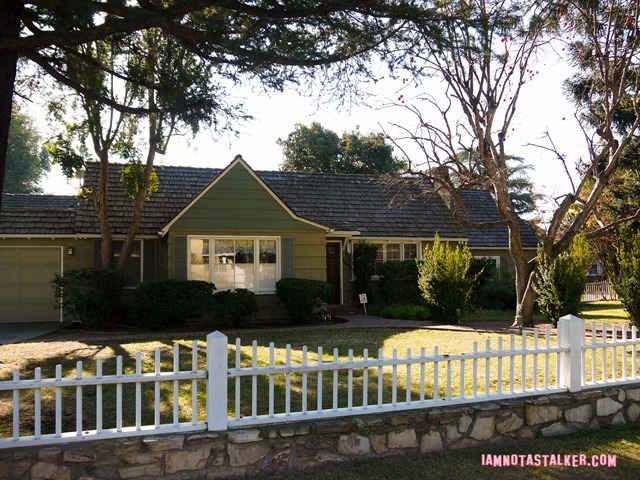 With its peaked roof and light green coloring, the Kling Street house does bear some resemblance to the Adelaine Avenue home.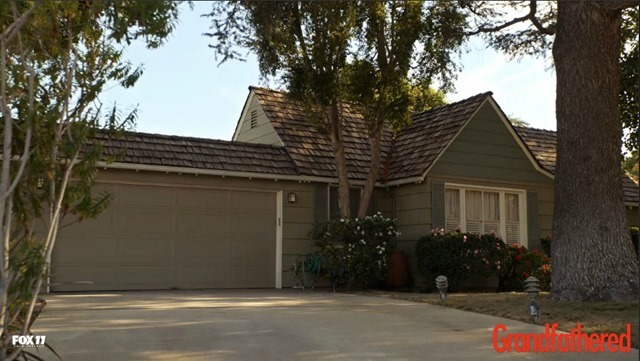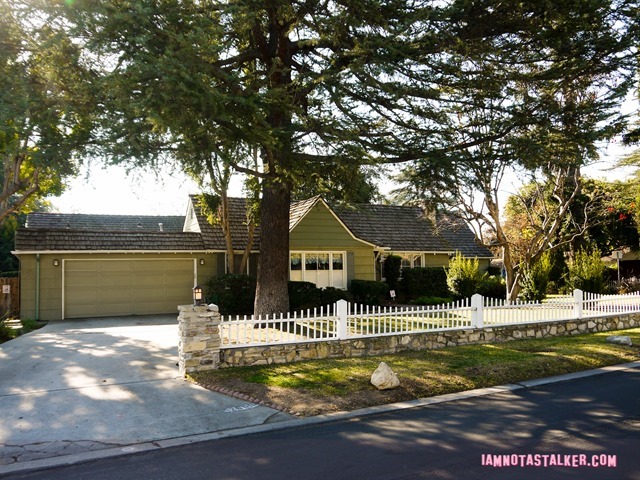 In real life, the 1939 property boasts 4 bedrooms, 2 baths, 2,183 square feet, and a 0.20-acre plot of land.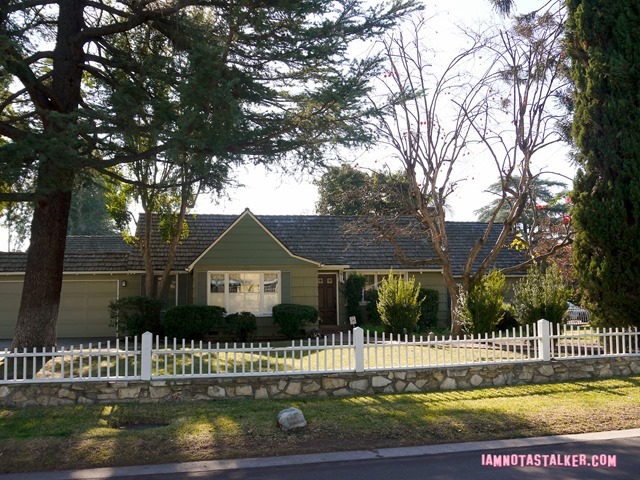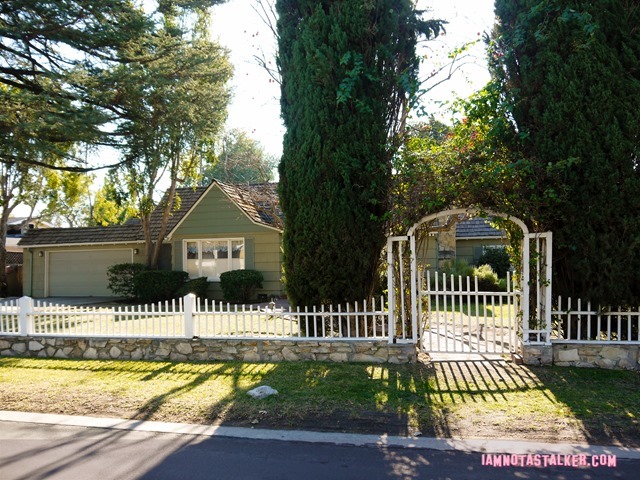 For more stalking fun, follow me on Facebook, Twitter, Instagram, Los Angeles magazine and Discover Los Angeles.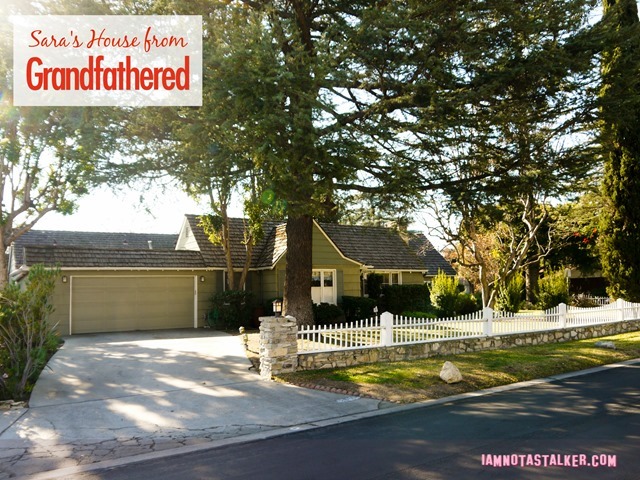 Until next time, Happy Stalking! 
Stalk It: Sara's house from Grandfathered is located at 12660 Kling Street in Studio City.  The home used in the pilot episode can be found at 800 Adelaine Avenue in South Pasadena.
96510