Arnold's Turtle – The Inspiration for Central Perk on "Friends"
Jul 25th, 2016 | By
Lindsay
| Category:
Sex and the City Filming Locations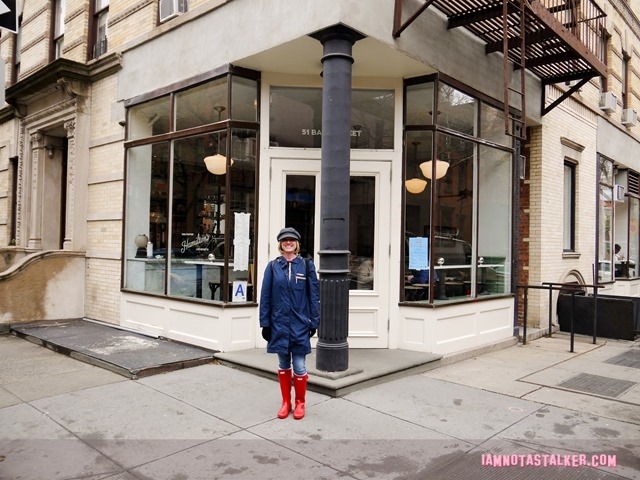 It appears that my posts have been heavy on filming location inspiration as of late.  On Friday, I blogged about the Annie orphanage and the two buildings that it was modeled after.  And here I am today with another spot that served as inspiration – this one Arnold's Turtle Vegetarian Café, the eatery that Central Perk from Friends was based upon.
I first learned about the place in a 2015 The Huffington Post article titled "8 Behind-the-Scenes Stories You've Never Heard About Friends" written by Todd Van Luling.  In the column, art director John Shaffner talks about the inspiration behind what became TV-dom's most famous café.  He says, "The coffee house came about because there was a little restaurant that we used to all go down to on West 4th Street in Manhattan and it had a door in the corner.  So we went to Kevin [Bright] and Margaret [I believe he means Marta Kauffman] and David [Crane] and when we showed them the model and I said, 'We want to do a little corner door like the restaurant that we used to go to,' and they remembered it as well.  It was called Arnold's Turtle."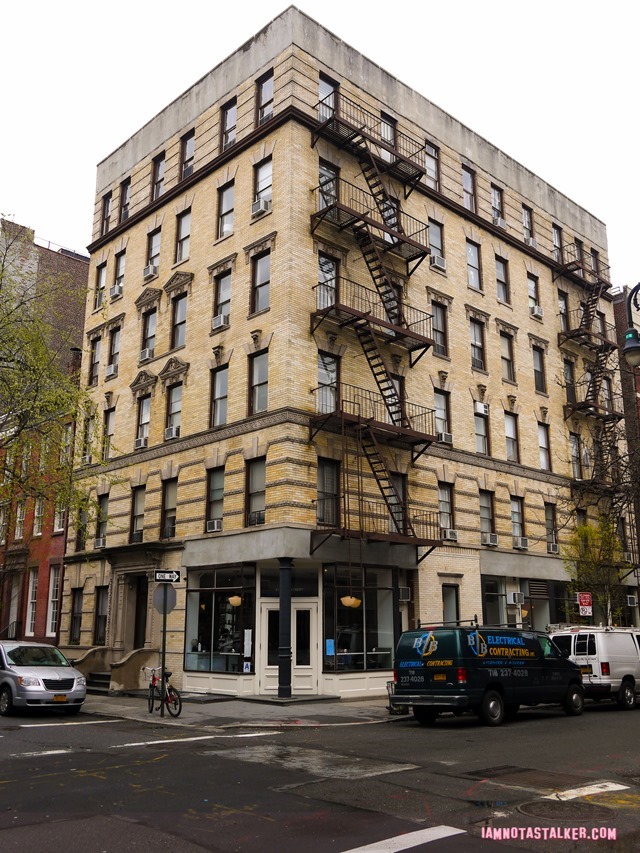 The article pointed out that the eatery had long since been shuttered and was now the site of Hamilton's Soda Fountain & Luncheonette, which, as Luling states, is "not exactly Central Perk, but, for superfans, maybe worth a trip."  You know it!  So I headed right on over there during our April visit to NYC.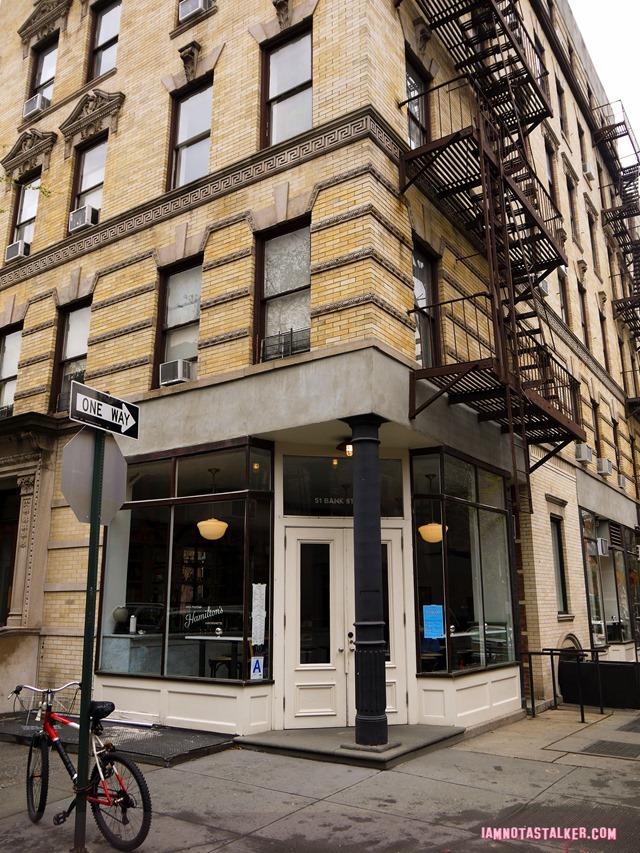 Arnold's Turtle was originally established by Arthur Fine and Ingrid DeHart in 1975.  The place's unusual moniker was an homage to Arthur's first pet, a turtle that was given to him by his grandfather when he was a baby.  For years, the turtle had no name and apparently Arthur's father took to calling him "Arnold's Turtle."  Who is Arnold, you ask?  The imaginary person who cared for the reptile.  I know, it's confusing.  You can read the full story here.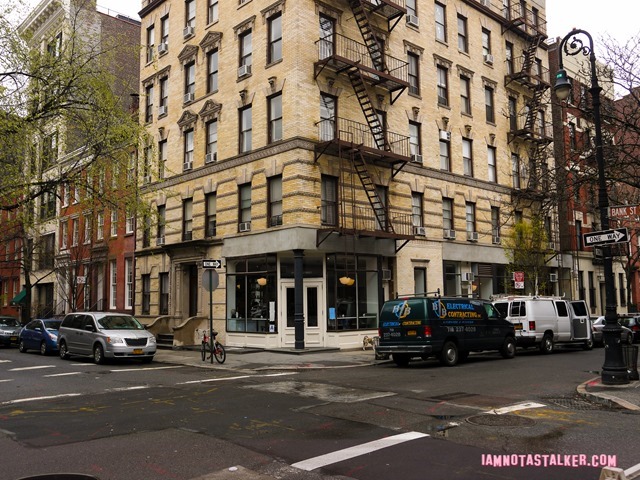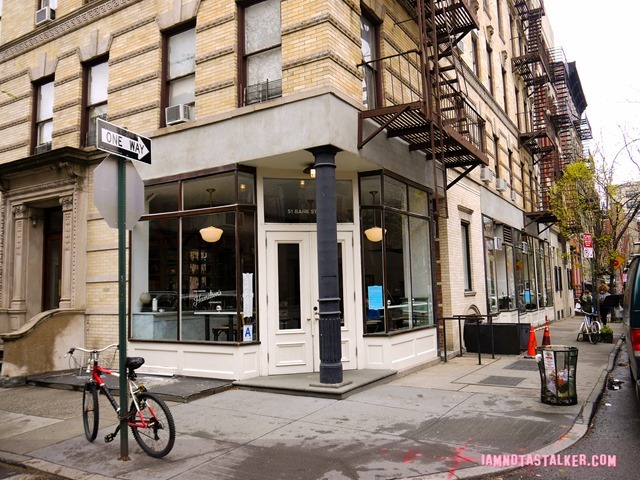 The site was apparently a vacant shell at the time that Ingrid and Arthur took over and, with the help of their friends, was transformed into a warm and inviting space in which diners could play backgammon and other games while sipping coffee or waiting on their meals.  The menu, which you can take a look at here, was heavy on vegetables and natural fare.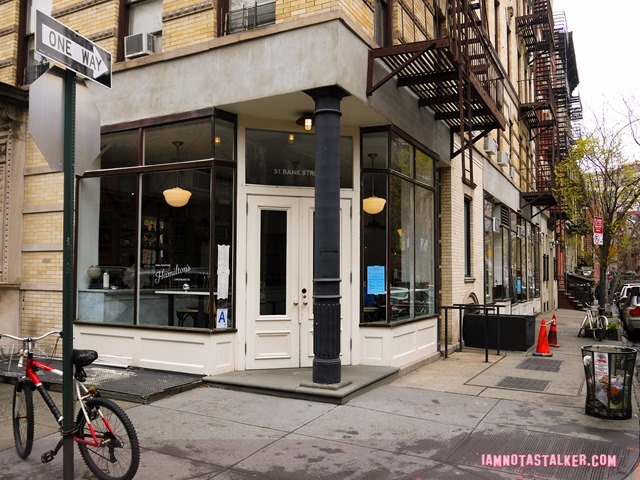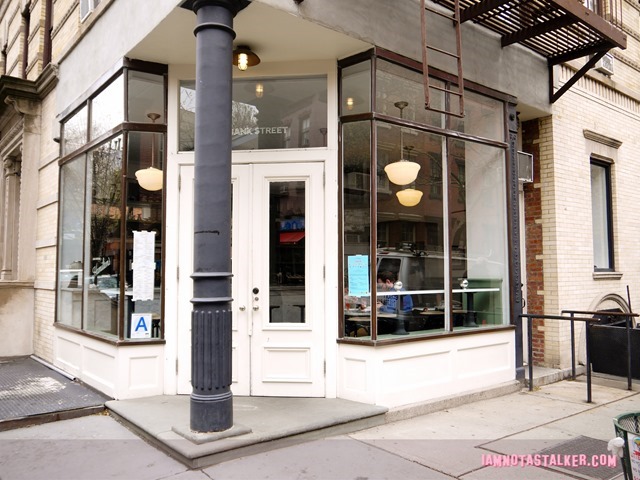 About ten years after opening, Arnold's Turtle moved from its initial West Village home at the corner of West 4th and Bank Streets to a space at 210 Spring Street in SoHo.  (That site was shuttered in 1990 and today Ingrid is a food blogger, nutrition coach and EFT practitioner.)  The West Village space has gone through several different incarnations in the years following Arnold's closure, including an Italian restaurant name La Focaccia, which opened in 2007, and an American Nouveau bistro named Tremont, which followed in 2011.  When Tremont closed up shop three years later, Hamilton's Soda Fountain & Luncheonette opened in its place.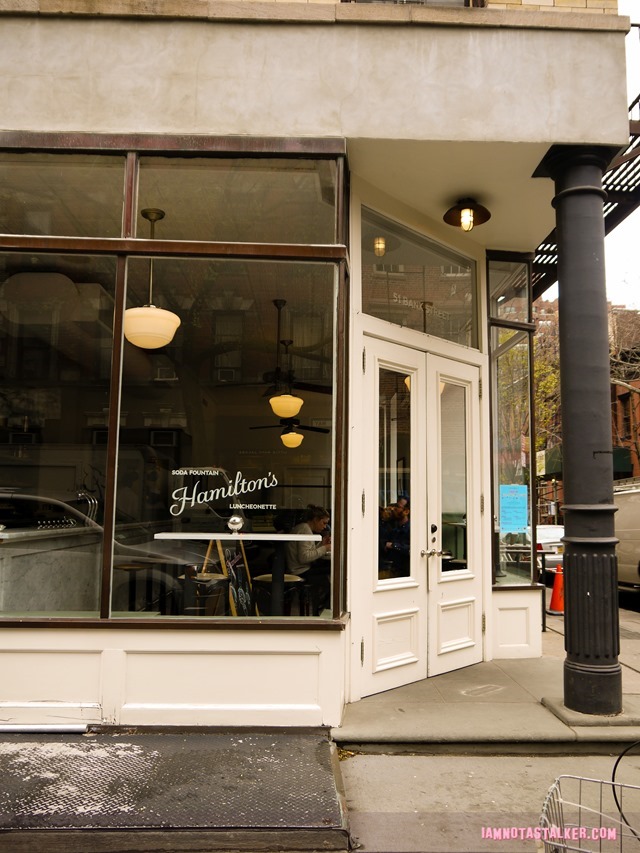 Through all of the changes, those corner doors that figured so prominently in the design of Central Perk, remained intact and the exterior of the building still bears a striking resemblance to the Friends gang's regular hangout.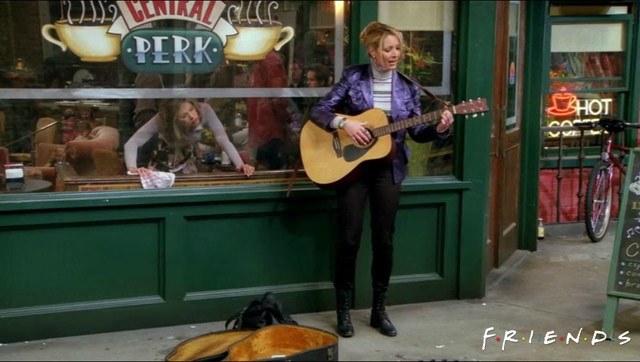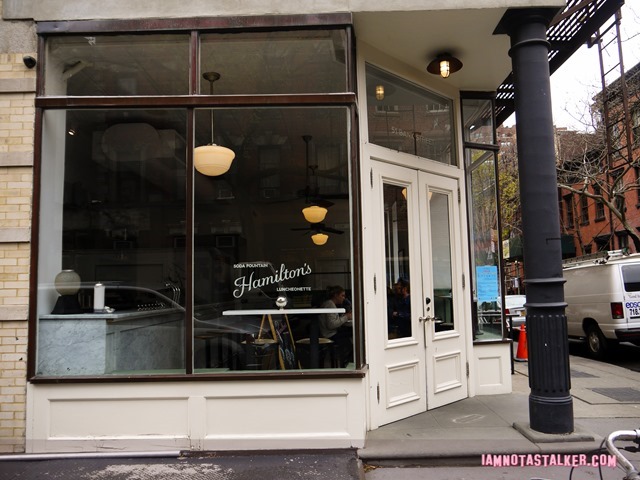 If only the interior remained intact, as well.  From everything I've read, it shared quite a bit with its onscreen counterpart.  Eclectic, arty décor?   This review of the place states that the atmosphere was "rustic and pleasantly Bohemian."  Check.  Casual and inviting aura?  This 1976 The Village Voice article said Arnold's Turtle had "the homey appeal of a friend's living room."  Check, again.  The same article also described the eatery as boasting the following furnishings, "plants, mirrors, stereo, exposed brick."  Check, check, check, and check.  Oh, and it served "café standards, espresso and cappuccino (four variations of each)."  Again, check.  The only thing that seems to be missing is a big orange couch.  Ah, how I wish I could have visited when Arnold's Turtle was still in operation.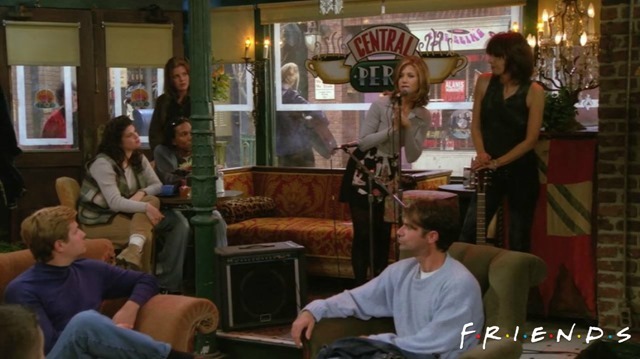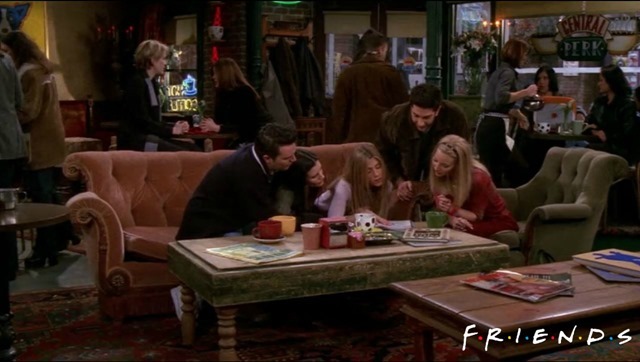 I did have the pleasure of dining at Hamilton's Soda Fountain, though, and absolutely loved the place.  Luling, it turns out, was correct – it's not exactly Central Perk, but worth a trip, regardless, especially for a superfan like myself.  (Big THANK YOU to my friend Katie for providing the image below.)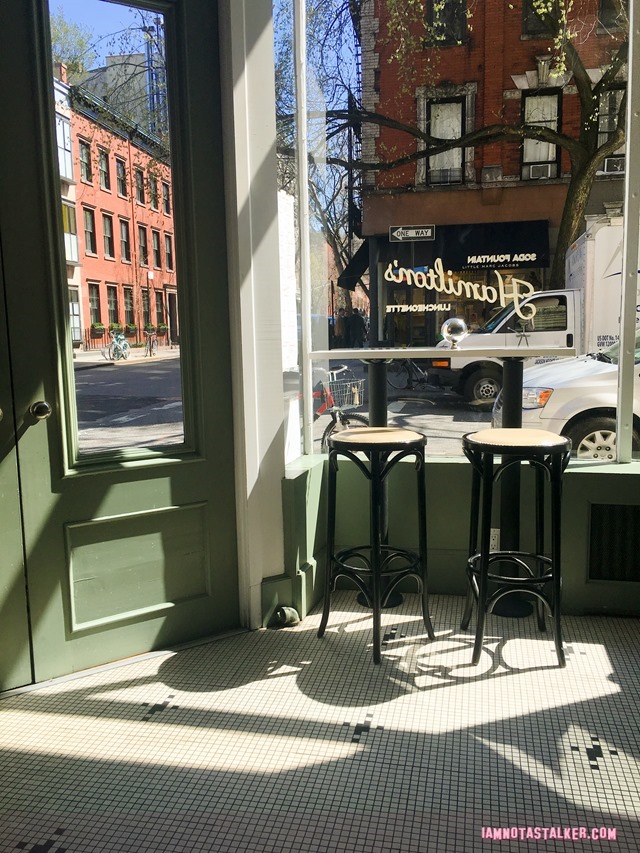 Seeing those corner doors was particularly magical.  (That's fellow stalker Owen, of the When Write Is Wrong blog, standing outside of the famous doors in my photo below, FYI.

)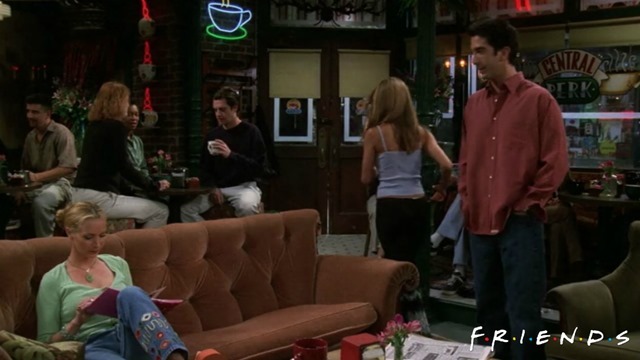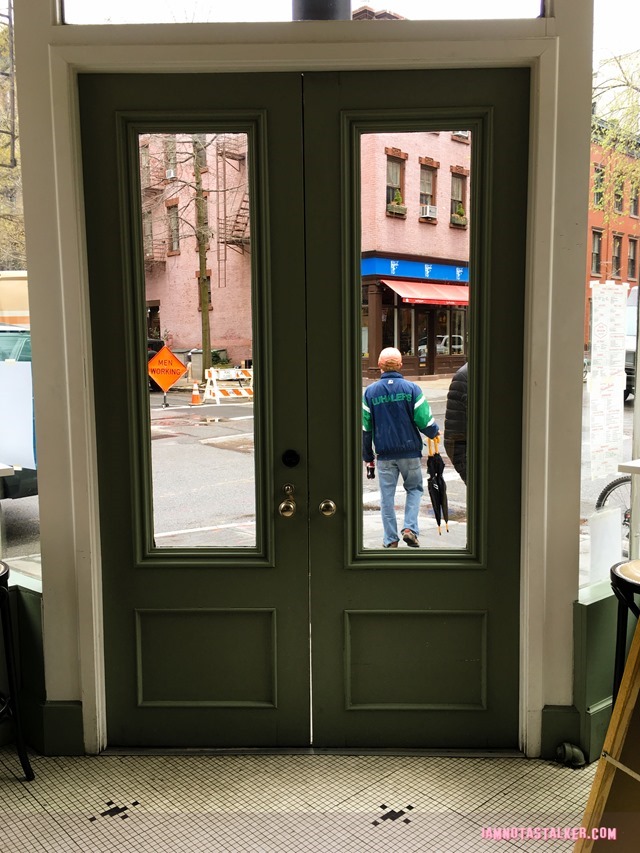 I absolutely loved the message written on the stoop out front, too.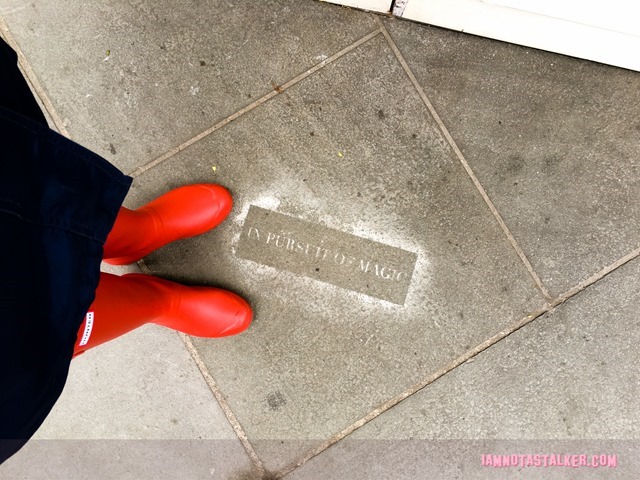 And bonus – the site is also a filming location, from one of my favorite productions, no less!  I was thrilled to learn from a fellow stalker named Gary that back in the La Focaccia days, the restaurant had a cameo in the 2008 Sex and the City movie as the spot where Carrie Bradshaw (Sarah Jessica Parker) met Louise's (Jennifer Hudson) fiancé, Will (Joshua Henry).  (SJP had a short commute to work that particular day.)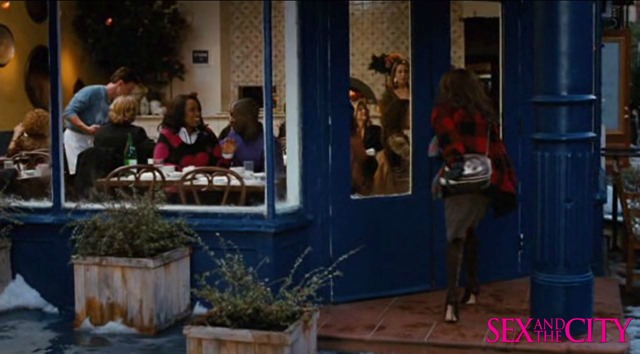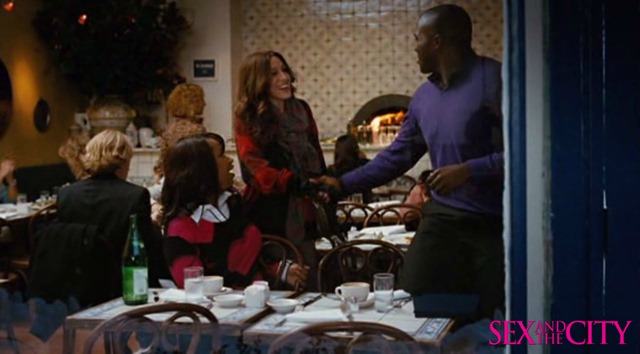 Unfortunately, and as I only just discovered while doing research for this post, Hamilton's Soda Fountain & Luncheonette recently closed.  I am not sure what is in store for the space in the future, but hopefully it won't remain shuttered for long.  (Big THANK YOU to my friend Katie for providing the images below.)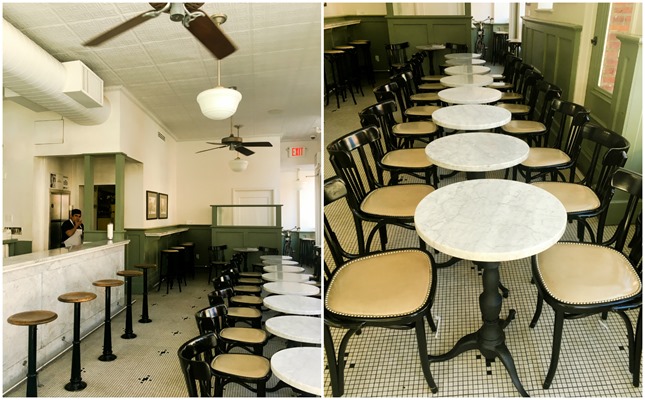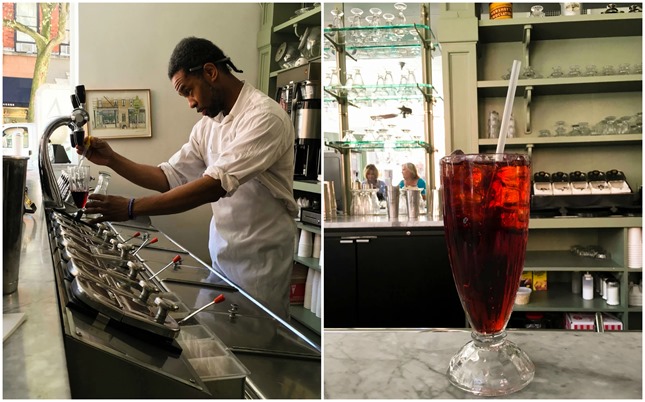 For more stalking fun, follow me on Facebook, Twitter, Instagram, Los Angeles magazine and Discover Los Angeles.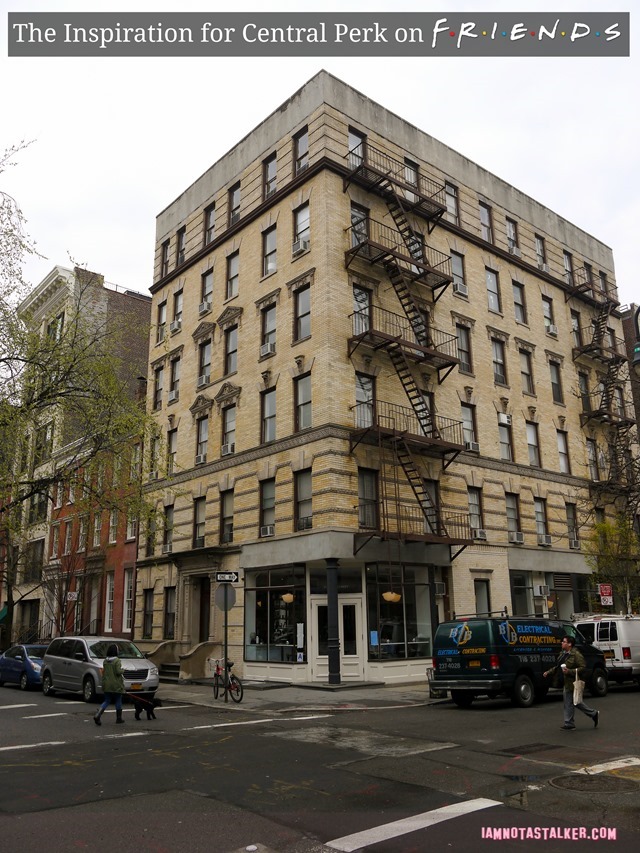 Until next time, Happy Stalking! 

Stalk It: Arnold's Turtle, aka the inspiration for Central Perk on Friends, was formerly located at 51 Bank Street in New York's West Village.  The site was most recently home to Hamilton's Soda Fountain & Luncheonette, but is currently vacant.
98215