Martin's Tavern – Where JFK Proposed to Jackie
Nov 30th, 2016 | By
Lindsay
| Category:
This and That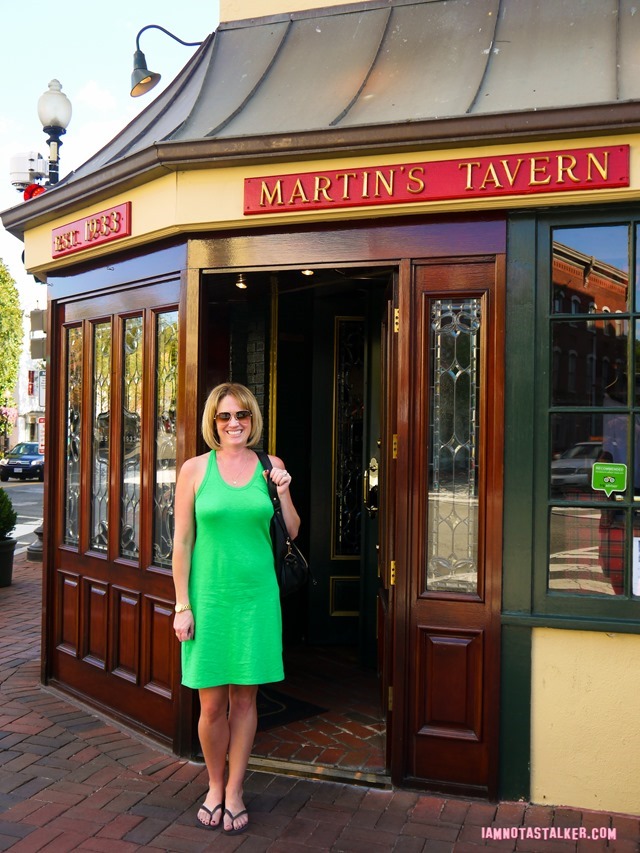 I consider myself to be a pretty good stalker, but my good friend Lavonna puts me to shame.  Prior to my recent trip to Washington, D.C. with the Grim Cheaper, I painstakingly researched filming locations and area landmarks to check out while we were in town and compiled an extensive list of must-see places.  So imagine my surprise when, while strolling around Georgetown, I received a text from Lavonna asking if we were planning to dine at Martin's Tavern, the spot where, as legend has it, then Senator John F. Kennedy proposed to Jacqueline Bouvier in 1953.  Amazingly, I had not come across any information about the historic restaurant during any of my research.  So I made an impromptu addition to my D.C. Must-Stalk List and headed right on over to Martin's to grab lunch.
Originally established in 1933, Martin's Tavern is D.C.'s oldest family-owned restaurant.  The eatery was founded by William S. Martin, an Irish immigrant who came to American in the late 1890s, and his son William G. Martin, a Georgetown graduate who played professional football, baseball and basketball.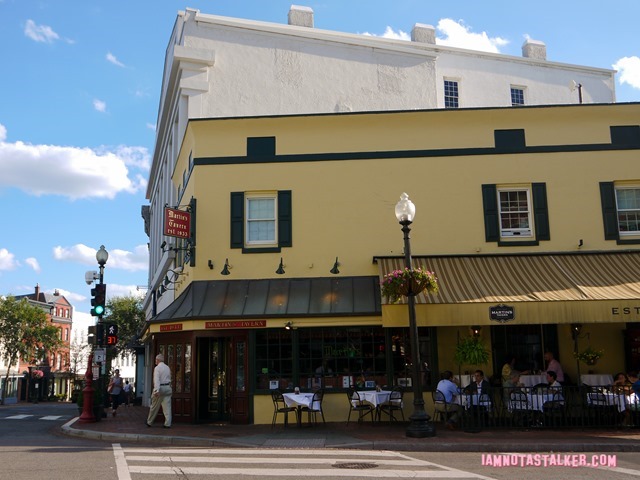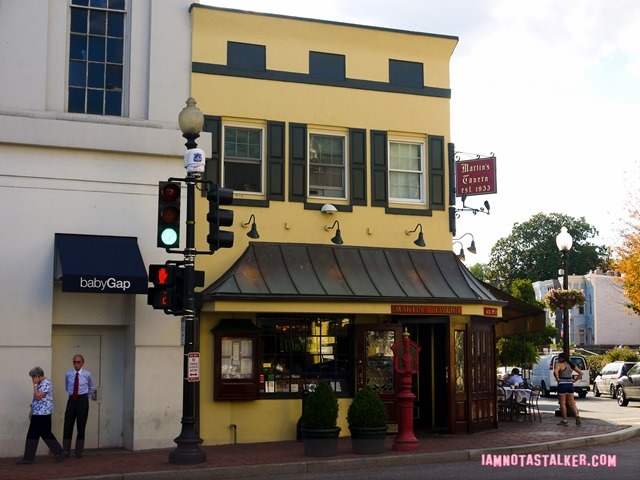 Though the Great Depression was in full swing at the time of Martin's inception, the tavern managed to succeed.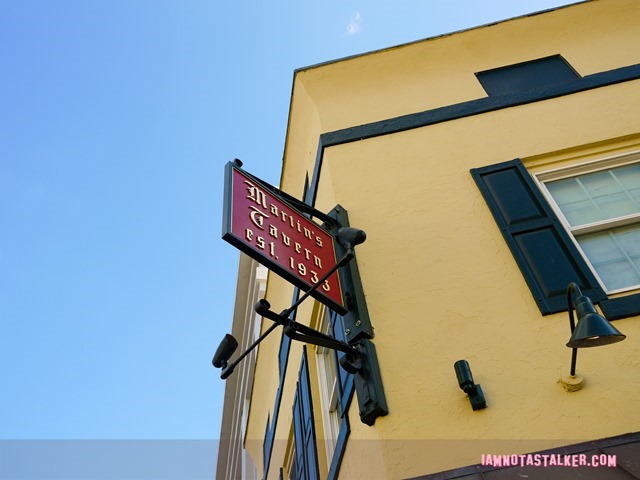 In 1949, William G.'s son, William A. Martin, a Georgetown University Medical School graduate who was known for being a Golden Gloves boxer and Pro-Am golfer, came onboard.  Today, his son, Billy Martin, runs the restaurant.  And it is still going strong.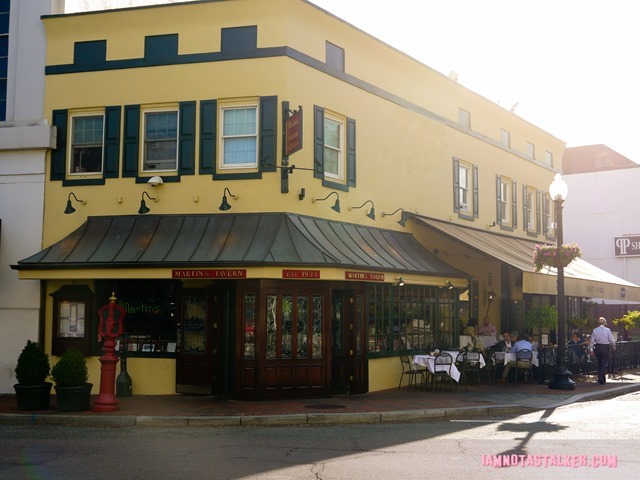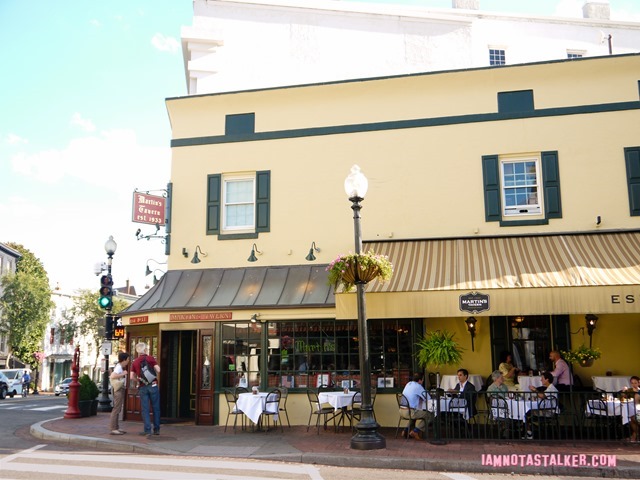 Martin's Tavern has long been a celebrity and politico hotspot.  In fact, aside from Obama, every president from Harry Truman on has dined on the premises.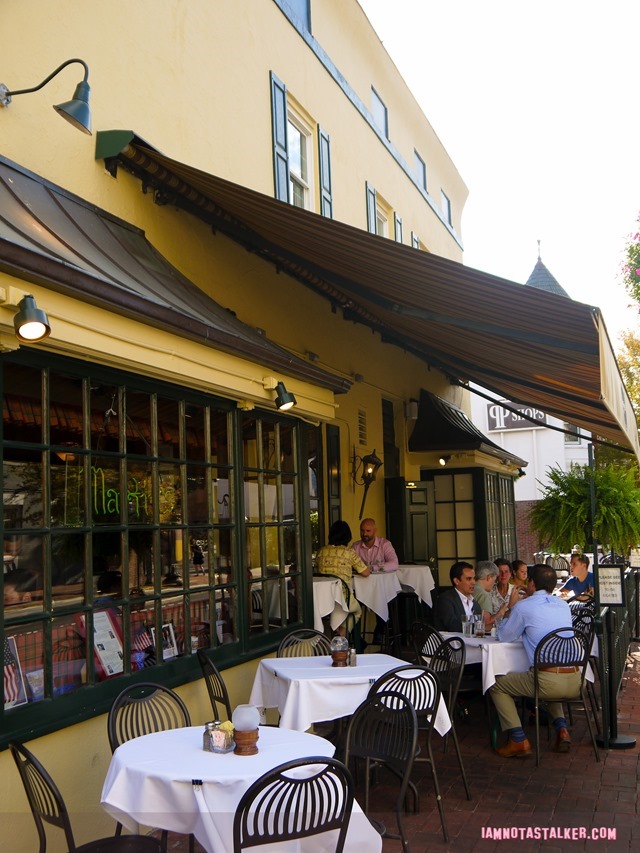 Martin's main claim to fame, though, is the JFK/Jackie proposal.  As the story goes (and there are some that dispute it), on the evening of June 24th, 1953, while sitting in Booth 3, John F. Kennedy asked for his girlfriend Jackie's hand in marriage.  She said yes, of course, and the rest is very well-publicized history.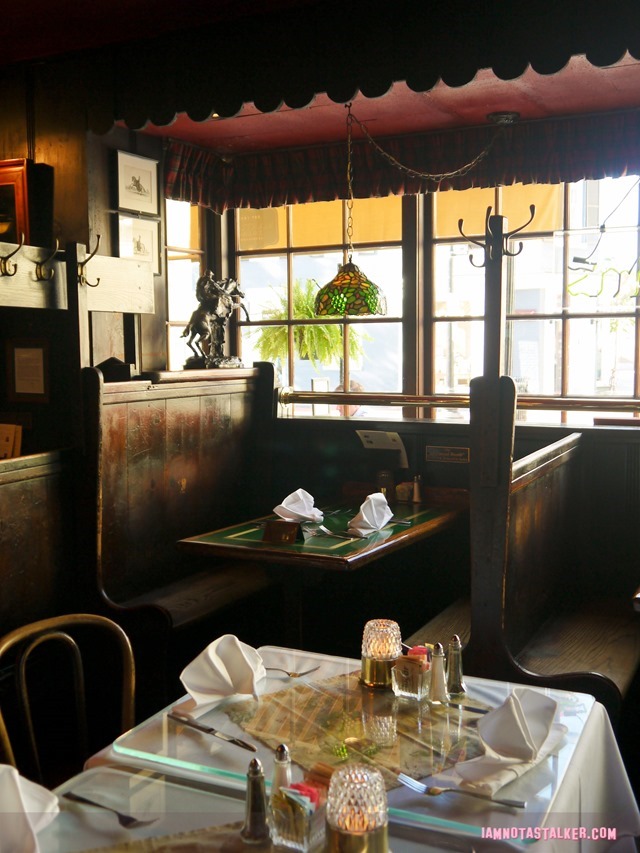 Today, there is a plaque displayed on the side of the wooden booth denoting it as the "Proposal Booth."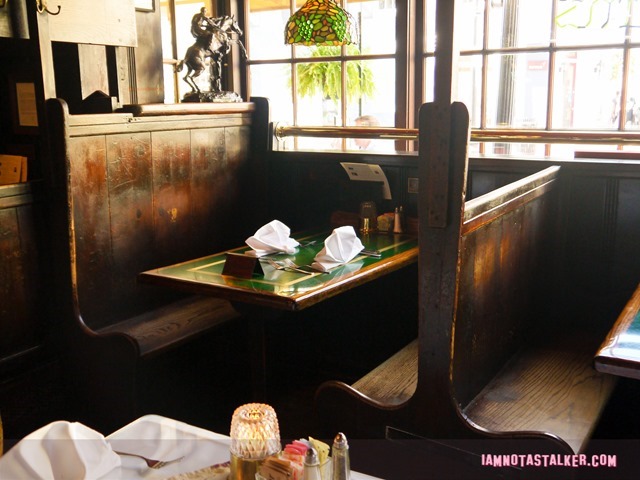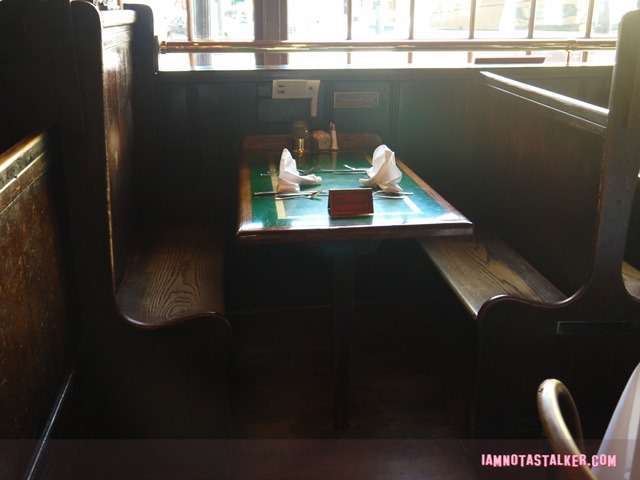 Whether the story is true or not (and Martin's recently found a witness who backs up the claim), what cannot be disputed is the fact that JFK was a frequent patron of the restaurant during his time as a senator, popping in for breakfast every Sunday morning after church.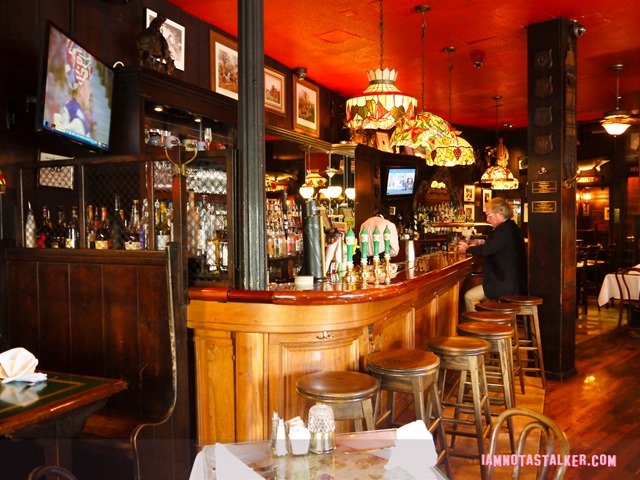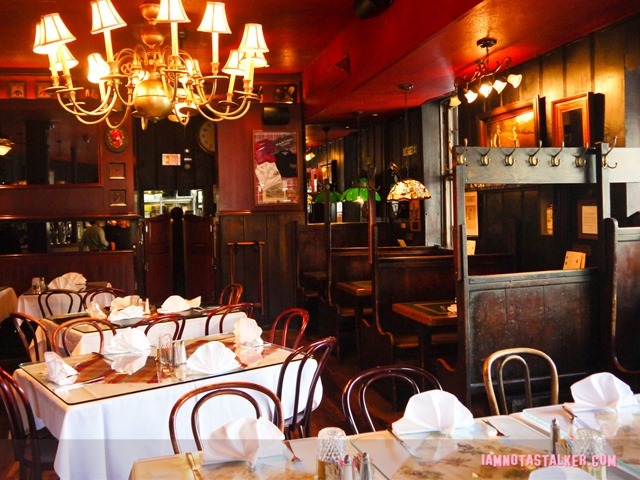 It is not hard to see why he was such a fan of the place.  I fell in love with Martin's Tavern, and its cozy low-lit, wood-paneled, Tiffany-lamp-strewn interior, pretty much on site.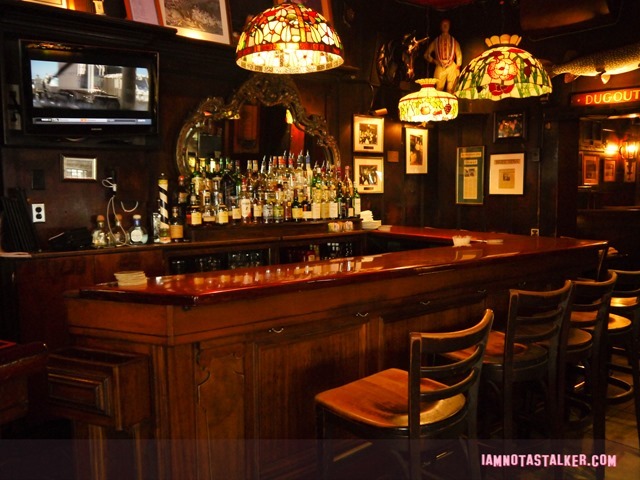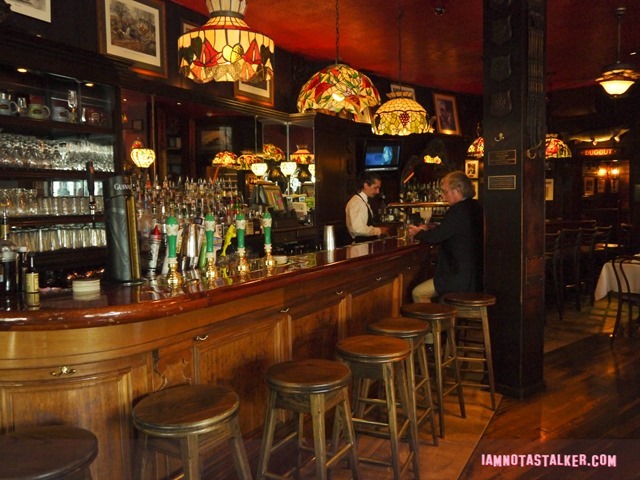 Though the restaurant's history alone was enough to have me drooling, the food was pretty incredible, as well.  I can honestly say that Martin's crab cakes (made from a 60-year-old family recipe) were some of the best I've ever had in my life.  And the staff could not have been more friendly or welcoming.  When I expressed an interest in the eatery's background, our server took me on a little tour of the place and told me all sorts of stories about its vibrant past.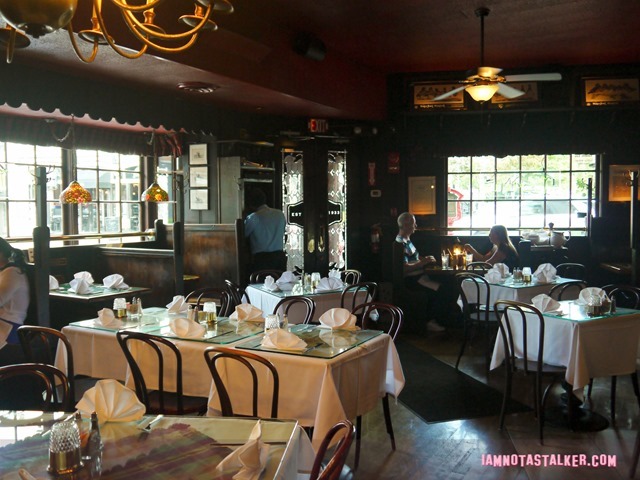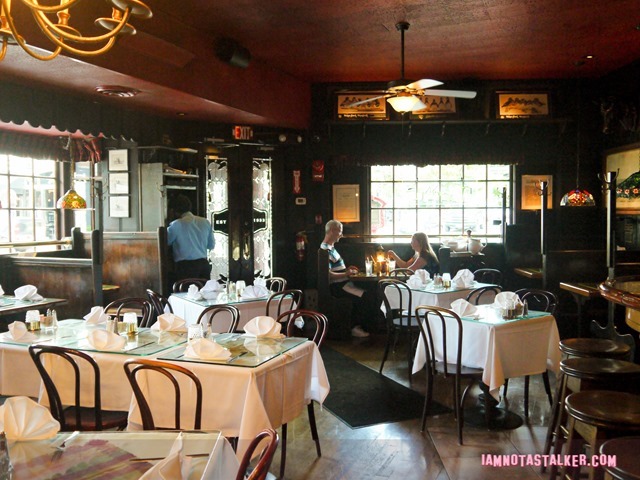 While doing research for this post, I came across several mentions of Martin's Tavern's appearance in The Exorcist III.  I scanned through the 1990 horror flick, though, and did not see the establishment pop up anywhere.  Upon digging further, I stumbled upon the DC Ladies blog, which states that the restaurant was featured in the first twenty minutes of the 1979 original The Exorcist as the spot where Father Merrin (Martin von Sydow) ordered a beer.  Well, there is no such scene in the movie, but there is an early segment in which Father Karras (Jason Miller) asks Tom (Thomas Bermingham) for a transfer over a couple of brewskies at a busy bar.  Very little of the watering hole can be seen in the scene, though, and while what is shown looks very much like Martin's, I cannot say with any certainty that filming took place there.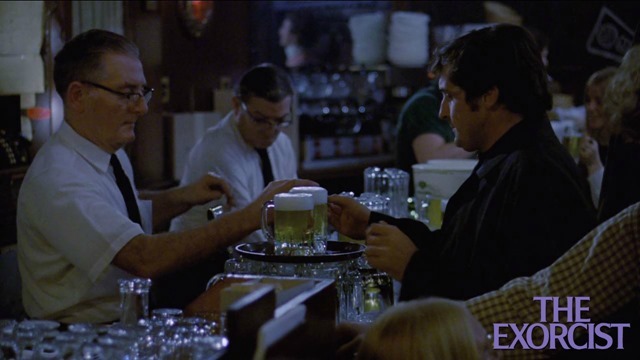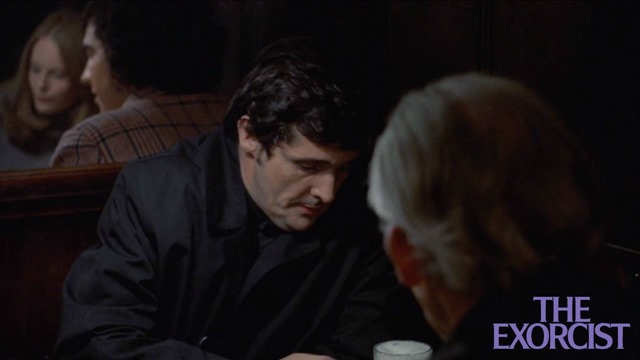 For more stalking fun, follow me on Facebook, Twitter, Instagram, Los Angeles magazine and Discover Los Angeles.
Big THANK YOU to Lavonna for telling me about this location!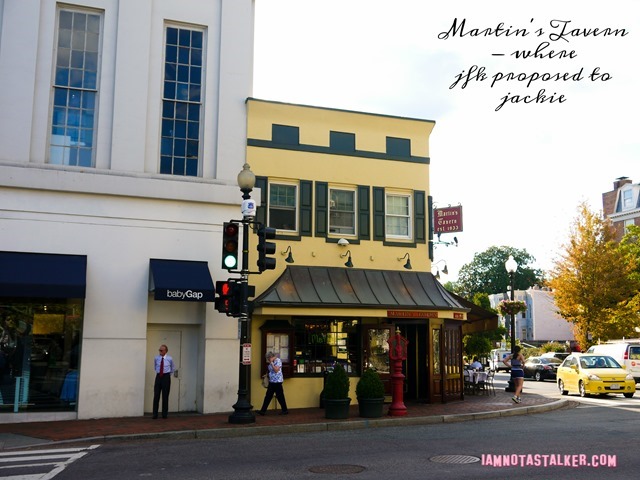 Until next time, Happy Stalking! 

Stalk It: Martin's Tavern is located at 1264 Wisconsin Avenue in Georgetown.  You can visit the eatery's official website here.  JFK is said to have proposed to Jackie in Booth 3.
101206