Library Bar from "Parenthood"
Feb 13th, 2017 | By
Lindsay
| Category:
TV Locations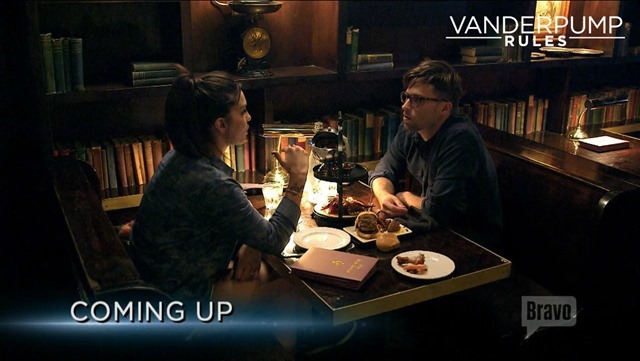 In his bestselling book Outliers: The Story of Success, author Malcolm Gladwell asserts that a person needs 10,000 hours of practice at something in order to become an expert.  I've been writing my blog for about nine years now, working on it at least eight hours a day, five days a week, which translates to roughly 19,000 stalking hours under my belt.  That number is probably a vast understatement, but I think we can all agree that I am an expert on filming locations.  Even experts make mistakes, though.  Last week, while watching the most recent episode of fave show Vanderpump Rules (Season 5's "Into the Closet"), a "Coming Up" teaser was shown prior to a commercial break in which Tom Schwartz and Katie Maloney argued (shocker, I know!) at a dimly-lit restaurant lined with books.  I excitedly turned to the Grim Cheaper and said, "That's Library Bar!" – a dimly-lit, book-lined downtown L.A. haunt that we visited a few years back.  When the segment aired a few minutes later, though, I saw I was mistaken as the camera panned to a sign reading "The Wellesbourne" at the top of the scene.  Whoops!  After, of course, adding The Wellesbourne to my To-Stalk List (the place seriously looks so cool!), I decided to do a post on Library Bar ASAP.
The GC and I stumbled upon Library Bar by chance one evening in 2011 while on our way to stalk/eat dinner at Takami Sushi & Elevate Lounge (which, ironically, later appeared in a Season 1 episode of Vanderpump Rules).  Because I am obsessed with books, the name of the place intrigued me and, as we walked by, I told the GC that I wanted to grab a post-meal cocktail there.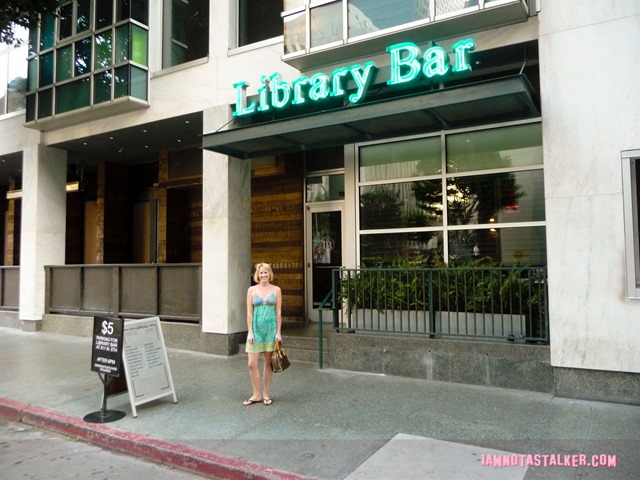 What we wandered into later that night felt like the cozy book-lined living room of a friend.  For me, it was love at first sight.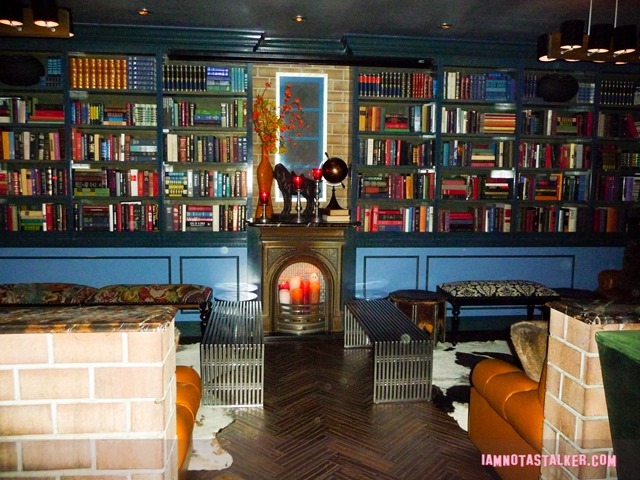 The intimate lounge is dotted with cushy couches, a fireplace filled with candles, and lots and lots of books.  And yes, the tomes are all real.  Patrons are permitted to peruse them while sipping libations.  How incredibly cool is that?  Bartender Brianna Rettig told the Los Angeles Times in 2007 that one customer even asked her out on a date by putting a note in a romance novel and later telling her to find the book and turn to page 40.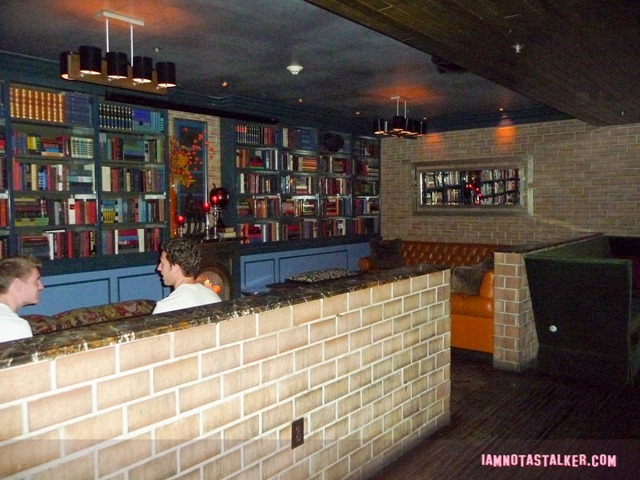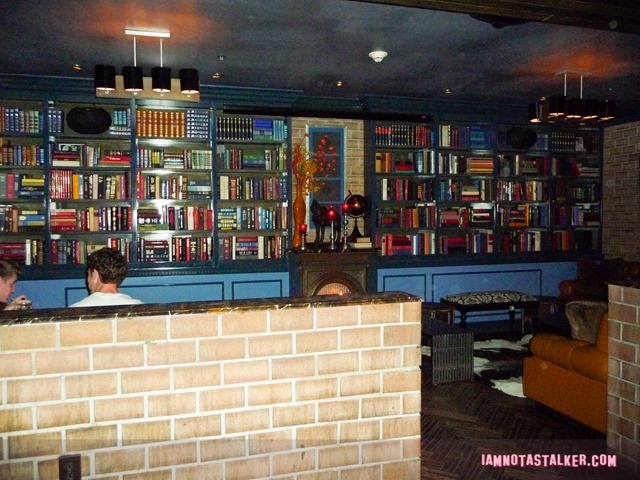 Library Bar was established in 2006 by Will Shamlian and Michael Leko, restaurateurs who originally met while working at Mezzaluna, the Brentwood eatery where Nicole Brown Simpson ate her last meal.  The successful duo also gave us Spring St. Bar, 4100 Bar, and Sixth Street Tavern, among others.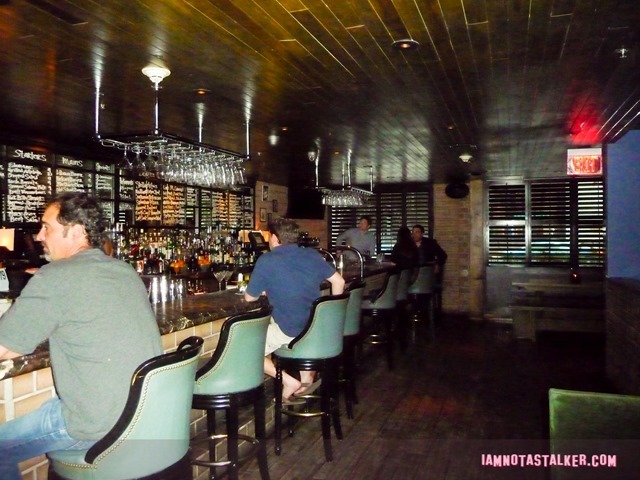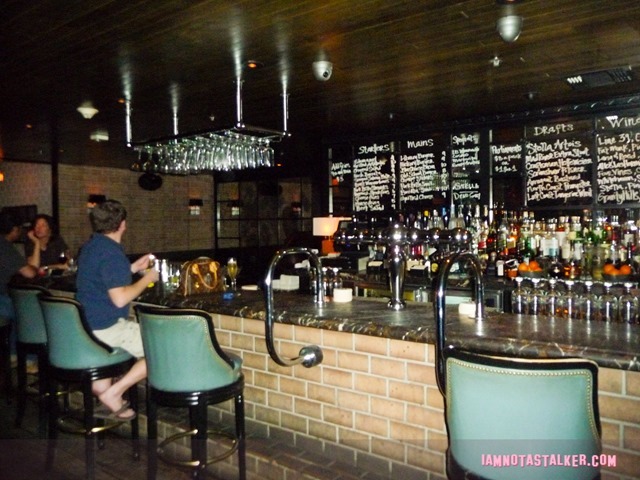 Library Bar, which you can check out some more photos of here, has popped up a couple of times onscreen, though not as often as I would expect considering its unique aesthetic.  In the Season 5 episode of Parenthood titled "Fraud Alert," Julia Braverman-Graham (Erika Christensen) asks Ed Brooks (David Denman) to meet up with her at Library Bar, after learning that her husband, Joel Graham (Sam Jaeger), does not want to work on their marriage.  Only the exterior of the lounge was shown in the episode.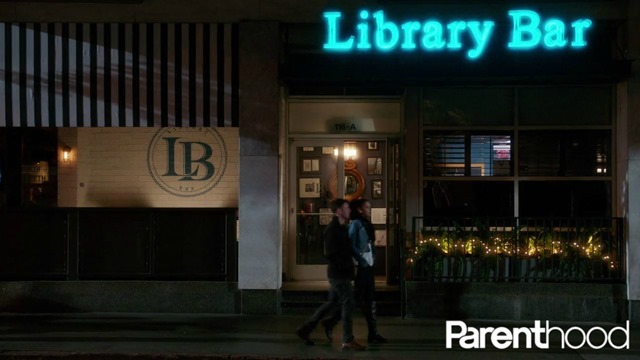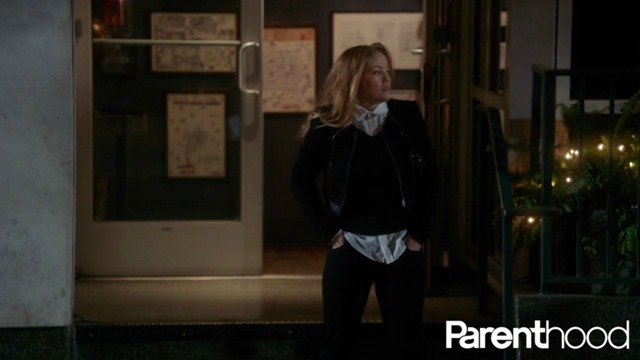 In the Season 8 episode of 24 titled "Day 8: 9 a.m – 10 a.m.," Jack Bauer (Kiefer Sutherland) gets into a taxi outside of Library Bar while talking on his cell with Chloe O'Brian (Mary Lynn Rajskub).  Because the scene involved a telephone call, it was shown in a split-screen format, which explains the odd screen capture below .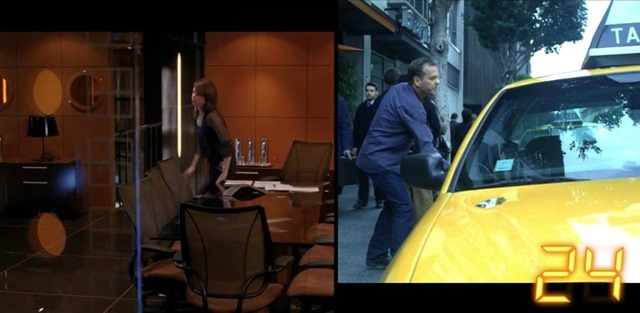 Charlie (James Wolk) attempts to win his ex-girlfriend Lauren Powell (Lauren Miller) back while at Library Bar in the 2012 comedy For a Good Time, Call . . . , though not much of the lounge can be seen in the scene.  (Special thanks to Instagram user Cherryeco5 for letting me know about this one!)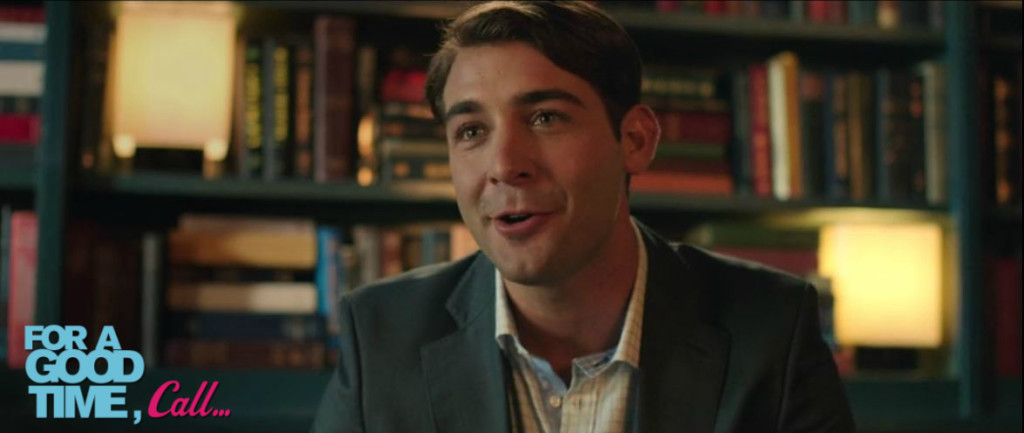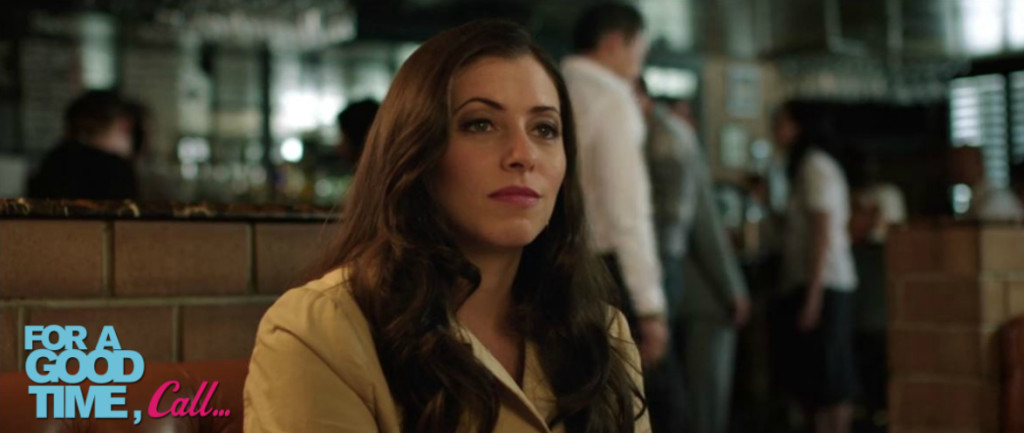 For more stalking fun, follow me on Facebook, Twitter, Instagram, Los Angeles magazine and Discover Los Angeles.
Until next time, Happy Stalking! 

Stalk It: Library Bar, from the "Fraud Alert" episode of Parenthood, is located at 630 West 6th Street, Suite 116-A, in downtown Los Angeles.  You can visit the lounge's official website here.
102717