My Day on the Set of "The Goldbergs"
Feb 24th, 2017 | By
Lindsay
| Category:
Celebrity Sightings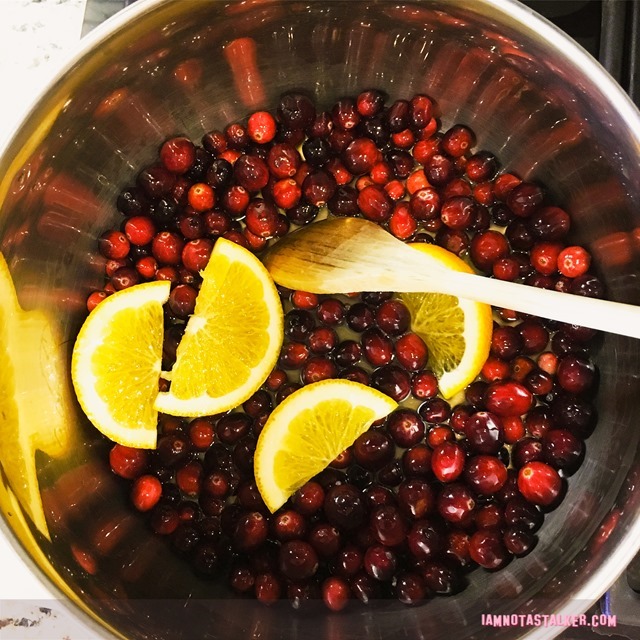 I debated titling this post "How The Goldbergs altered my Thanksgiving." The Grim Cheaper and I were introduced to the ABC series, which is like an '80s-set The Wonder Years, last fall and quickly became hooked. We plowed through all of the episodes in just a few weeks and found each to be poignant, nostalgic and moving. One in particular affected us more than others, though. While watching Season 2's "A Goldberg Thanksgiving," in which matriarch Beverly (Wendi McLendon-Covey) attempts to impart her holiday meal traditions onto teen daughter Erica (Hayley Orrantia), the GC turned to me and said, "OH MY GOD! Your mother never did that with you, did she? That's why I am responsible for Thanksgiving dinner every year!" He was right. For whatever reason (most likely because we often traveled during my childhood Thanksgivings), my mother never taught me how to cook a turkey with all of the fixings. The GC's mom did, though. Much like Beverly, she woke the GC and his brother up early each Thanksgiving morning and had them help with the preparations, teaching them her family traditions in the process. Well, that was it for the GC – he drew a line in the sand and announced that he was abstaining from cooking 2016's meal, leaving the job to me and my mom. The two of us obliged, very successfully blanching, braising and broiling away (that's the beginnings of my mom's homemade cranberry sauce above), and later replicated the feast with me in the driver's seat on Christmas. So that is how The Goldbergs altered my Thanksgiving. Needless to say, it is a special memory for me. So when I happened to stumble upon the show being filmed at Westside Pavilion two weeks later, it was all I could do not to faint from excitement.
As I mentioned in this post, the GC and I headed into L.A. to do some Christmas shopping/Christmas stalking at Westside Pavilion after I discovered that Christmas with the Kranks had been lensed on the premises. When we pulled into the parking garage, I spotted one of those yellow signs I love so much, with the word "Gold" written across it. In what can only be described as a blonde moment, I wondered aloud what could be filming. I just about fell over a few minutes later as I stepped off the escalators onto the mall's second floor and spotted Hayley Orrantia herself sitting in a chair while on a break from shooting none other than The Goldbergs! I was not sure how friendly she and the rest of the cast and crew would be, but nothing was going to stop me from asking for a pic. As it turns out, she and everyone else involved in the production could not have been nicer. Hayley immediately stood up and introduced herself when I approached. She seemed genuinely thrilled we were fans and was so friendly and chatty that I even got to tell her my Thanksgiving story. And the day just got better from there. I wanted to wait until after the episode aired to blog about the experience, though. Thankfully, it finally did last week.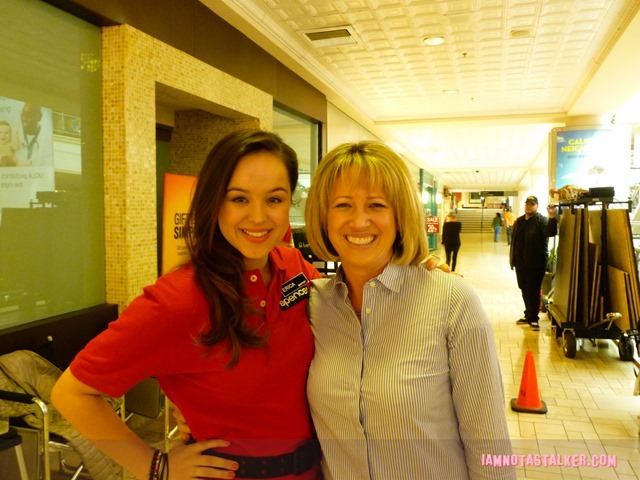 In the episode, titled "The Spencer's Gift," Erica and her brother Barry (Troy Gentile) get jobs at a Spencer Gifts store at the supposed Willow Grove Park Mall in Jenkintown, Pennsylvania, where the series is set. One of Westside Pavilion's vacant storefronts masked as Spencer's in the shoot.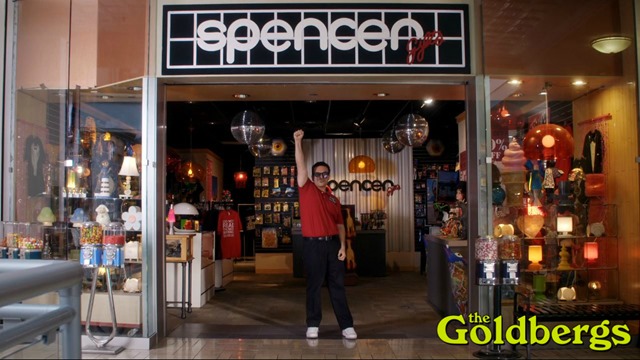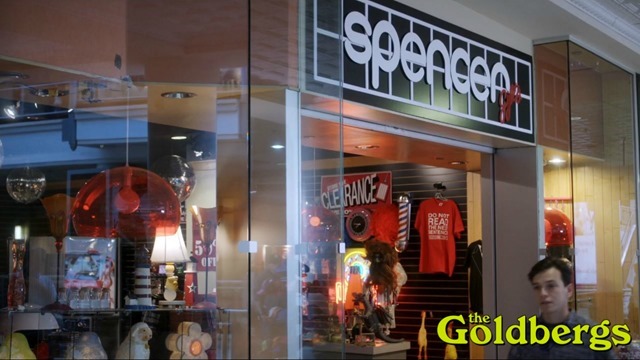 Both the interior and exterior of the space were heavily dressed for the show. Because Hayley was shooting a scene inside of the faux Spencer's while we were there, I was a bit nervous about snapping any pictures of it. Looking back, I really wish I had, though, because as the GC and I soon came to find out, the crew could not have been cooler about set photos. Ah, well. Live and learn, right?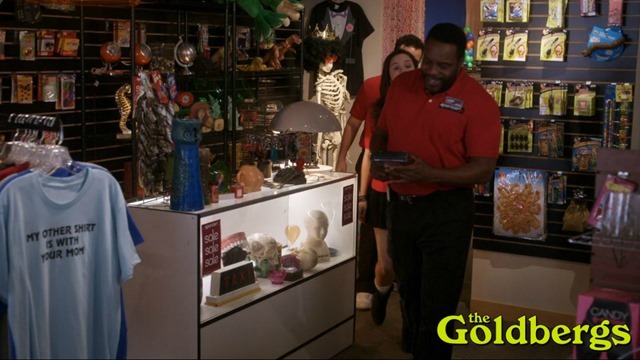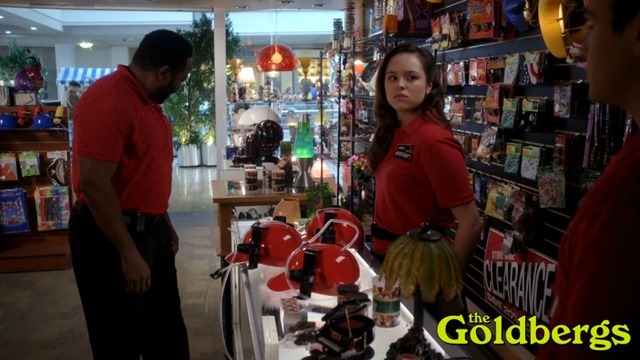 After watching a bit of the filming, the GC and I ventured to other parts of the Pavilion to begin our Christmas shopping. As we were walking around, we happened to pass by an arcade and I turned to him, shocked, and said, "Wow! I can't remember the last time I saw an arcade in a mall! Not since, like, the '80s!" Yeah, I know. Facepalm!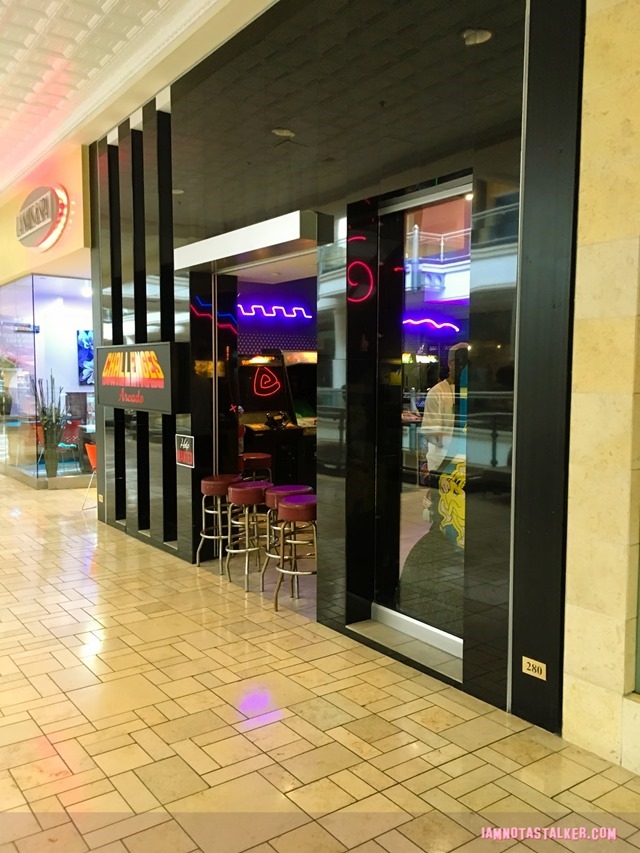 It took us at least a few minutes to realize that the arcade was actually a storefront dressed for The Goldbergs shoot! D'oh!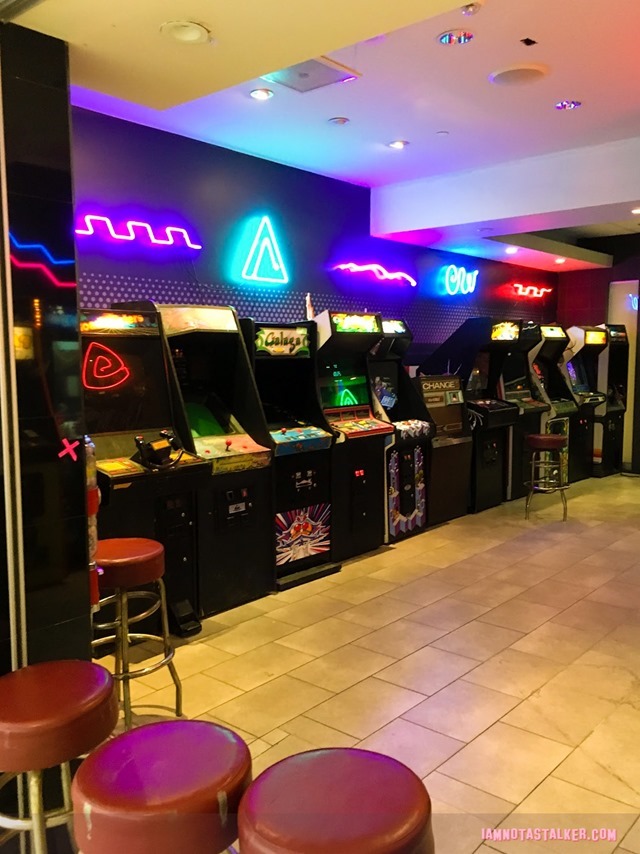 As you can see, though, it looked pretty darn realistic.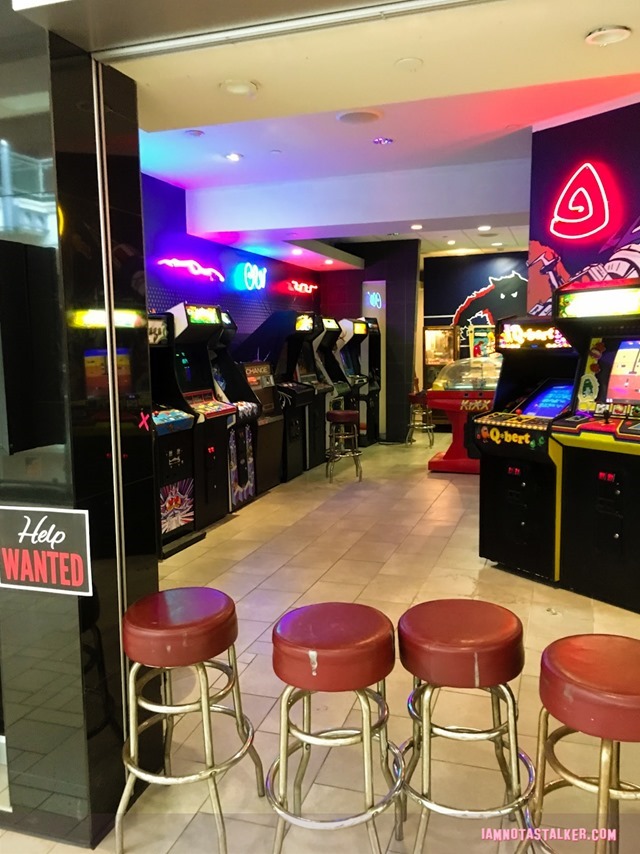 In "The Spencer's Gift," Erica and Barry's younger brother, Adam F. Goldberg (Sean Giambrone), learns from their example and also gets a job, at the mall's Challenges Arcade.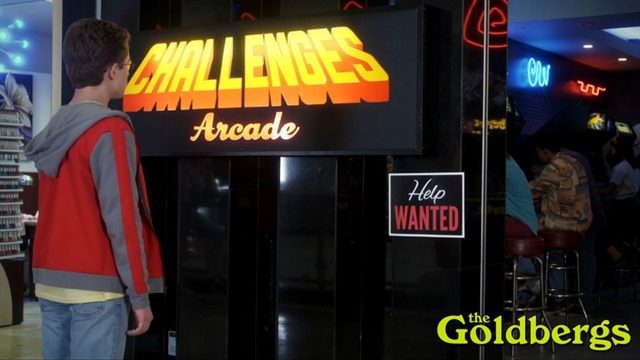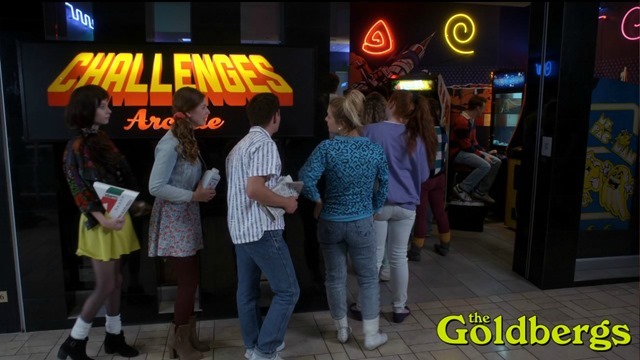 Both the interior and exterior of the arcade space were utilized in the episode.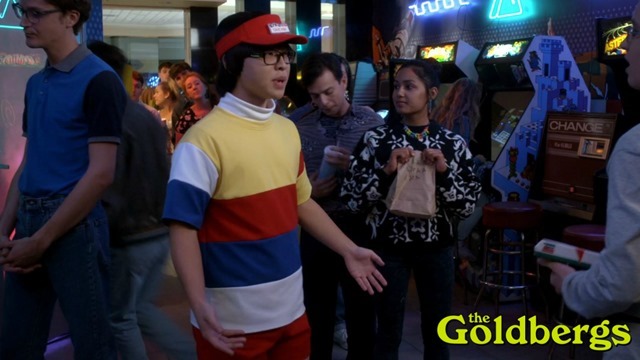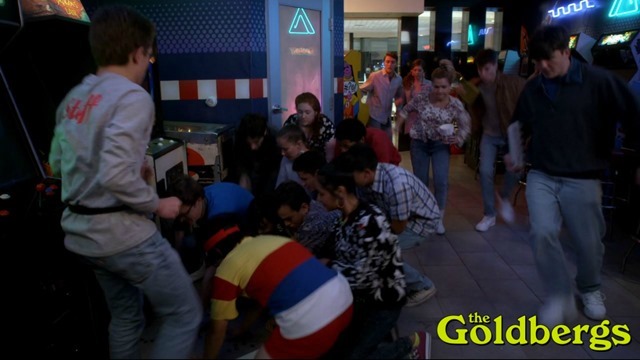 As the GC and I made our way through Westside Pavilion, we began discovering more and more storefronts dressed as fake shops.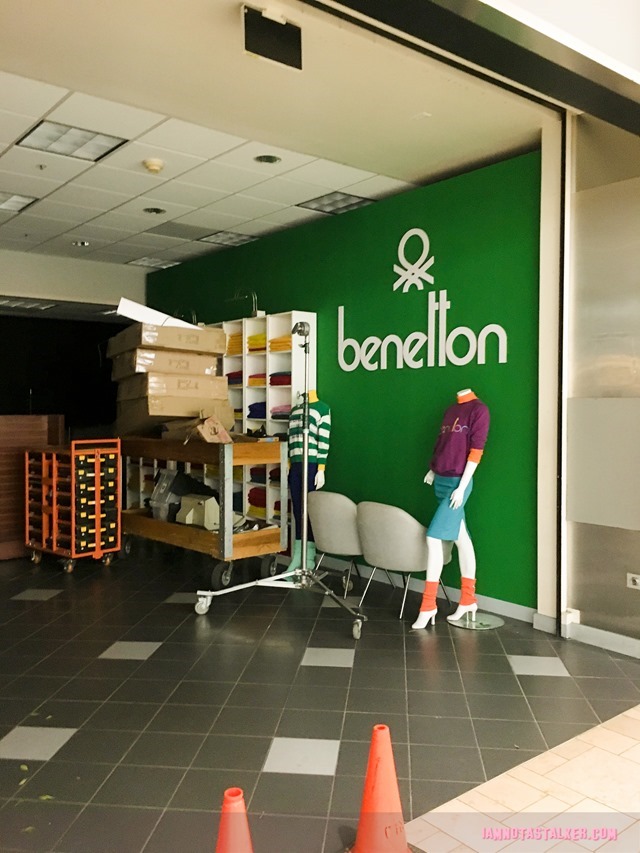 We had literally wandered right into an '80s-inspired set – and the experience was magical!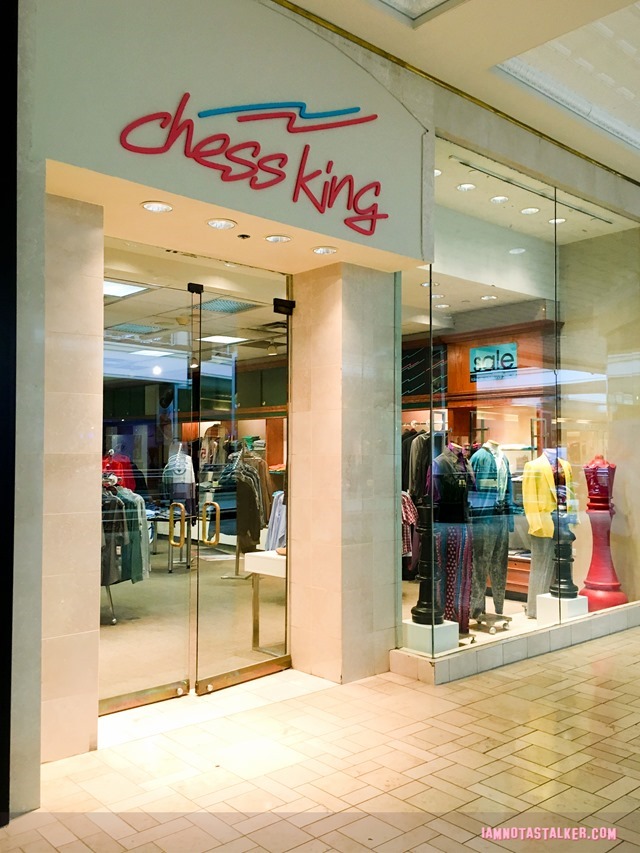 The faux stores were so realistic that half the time we were unsure which were real and which were fake. Trying to differentiate the actual shops from the set shops became a game for the two of us and it could not have been more fun!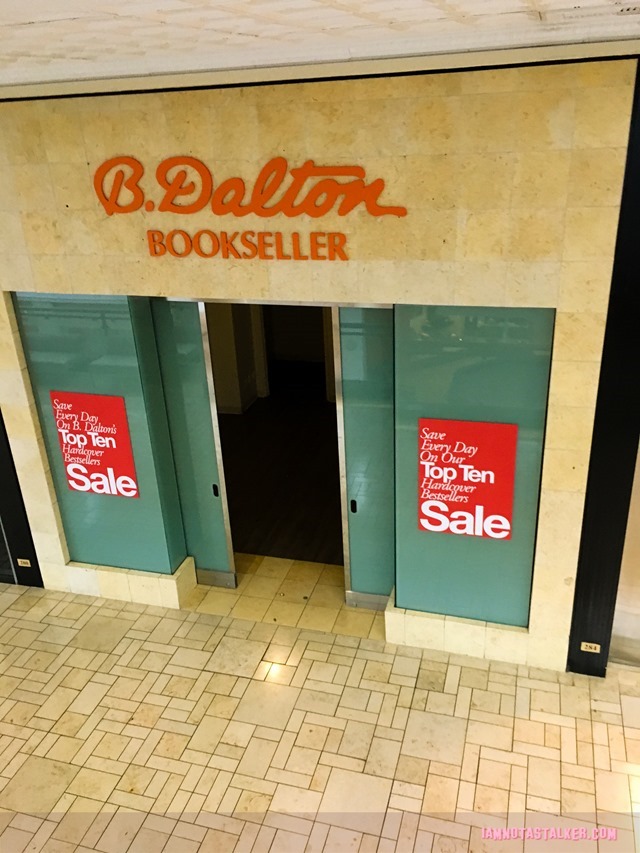 At one point we ran into a friendly crew member who clued us in as to which stores were authentic, which were real but dressed for the shoot, and which were altogether fictional. The shop below, for example, which we were convinced was an imposter, was actually real.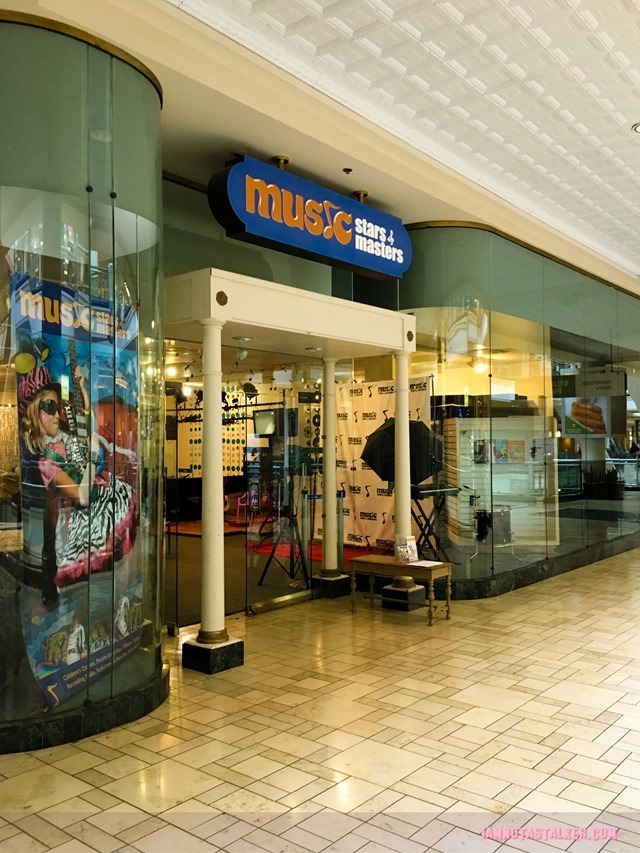 Though it was given some tubular set dressing for the filming.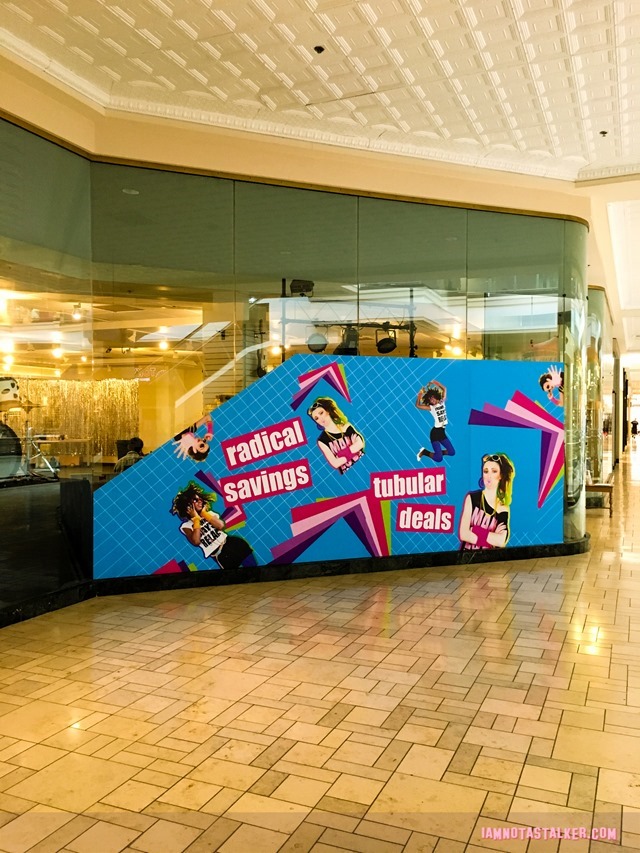 The crew member also told us to feel free to take photos of the fake stores and even started pointing out the prop mall signage and faux directories posted around the center.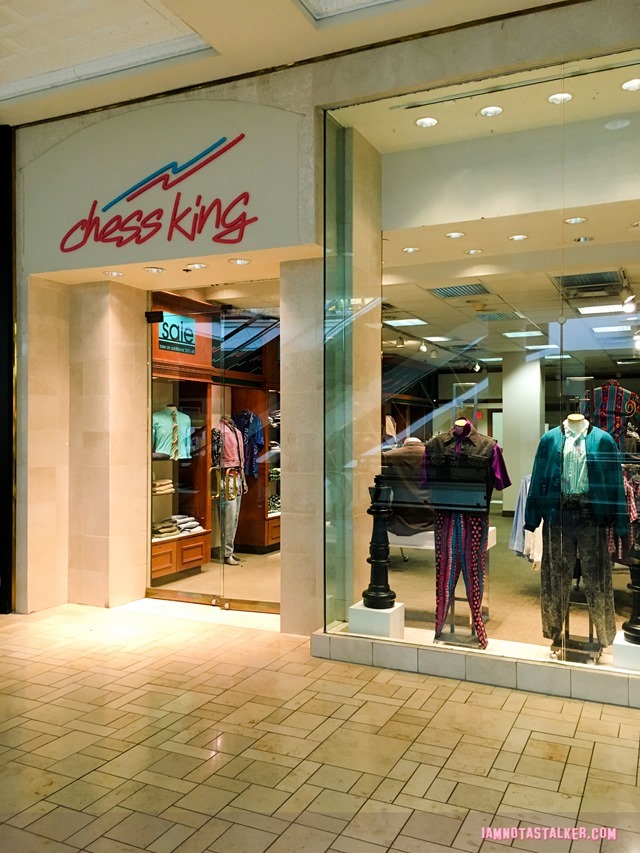 The entire experience was like heaven for me – hands-down my favorite shopping venture of all time – and very reminiscent of the fabulous day my dad and I spent on the set of CSI: Miami back in 2009.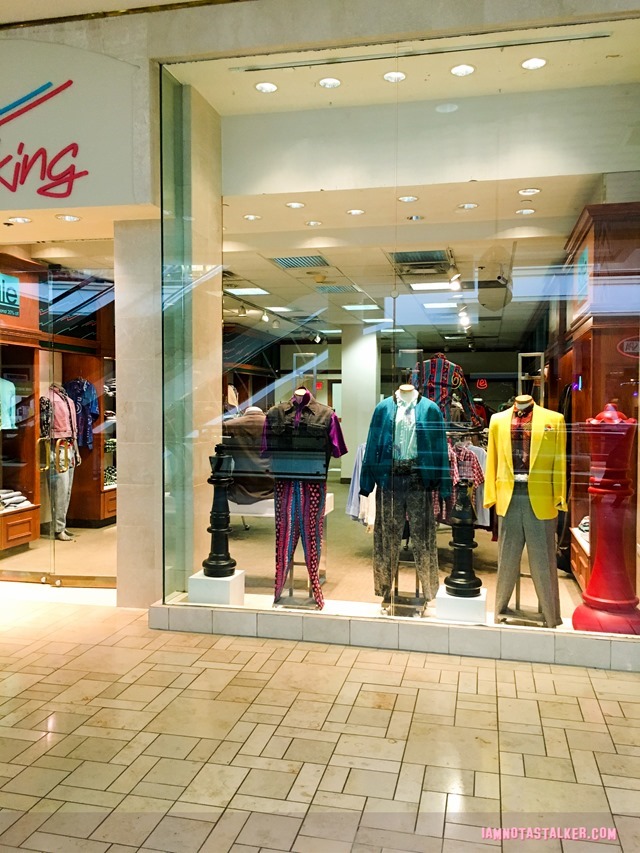 The cherry on top of our day was when we ran into Troy Gentile as we were leaving the mall. Troy is easily one of the nicest celebrities I have ever met and wound up chatting with us for so long that a crew member had to finally come retrieve him as they were waiting on him to film a scene. (Be sure to zoom in on Troy's nametag in the photo below. I completely missed it in person, but as my friend Michael pointed out, it reads "B. Tasty." Love it!)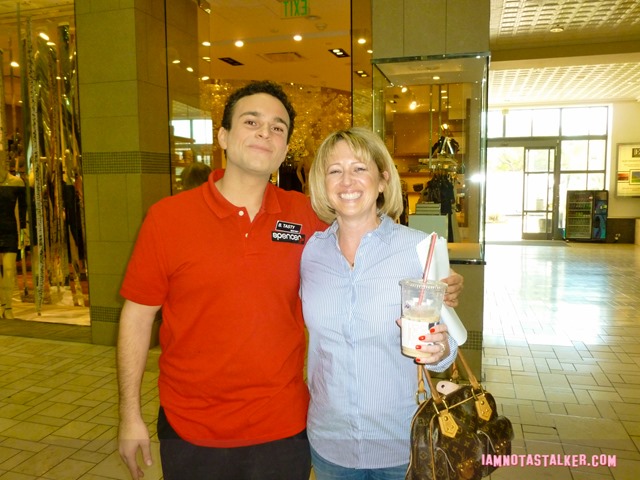 Westside Pavilion's food court and actual Hot Dog on a Stick stand also appeared in "The Spencer's Gift," though we did not witness the scene that was shot there being filmed.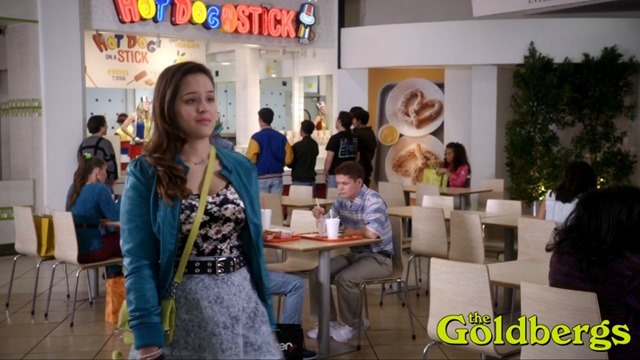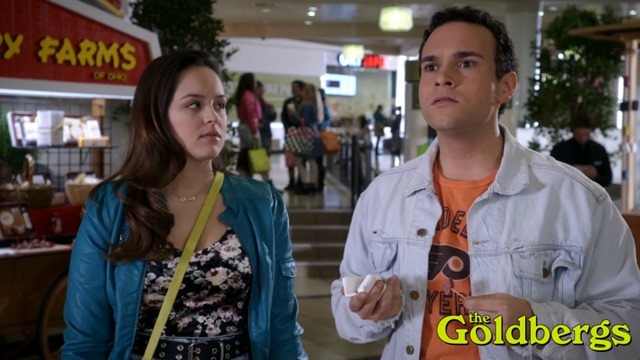 For more stalking fun, follow me on Facebook, Twitter, Instagram, Los Angeles magazine and Discover Los Angeles.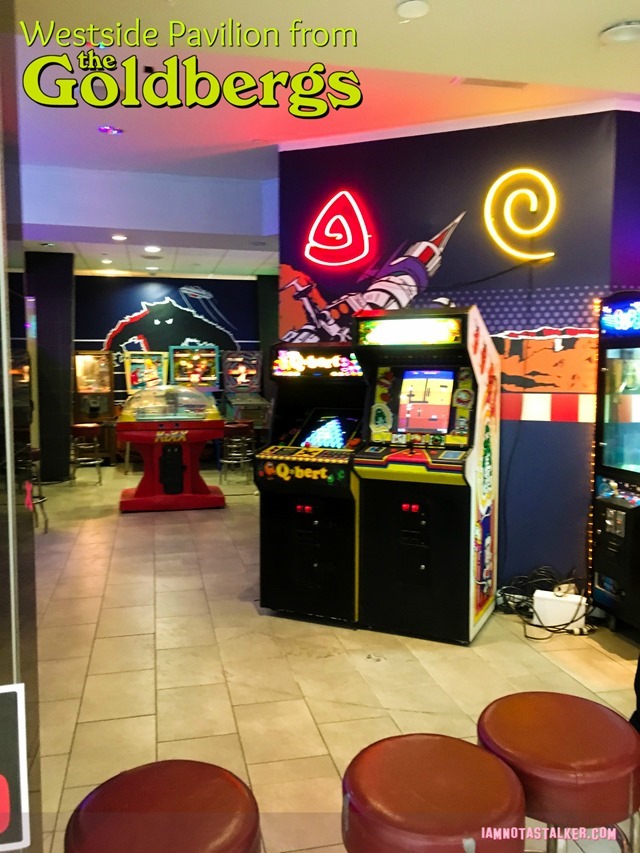 Until next time, Happy Stalking!

Stalk It: Westside Pavilion, from "The Spencer's Gift" episode of The Goldbergs, is located at 10800 West Pico Boulevard in Rancho Park. Filming took place in the third level food court and on the second level in various vacant storefronts. Spencer's was set up in an empty unit located in between Lady Foot Locker and Fanzz. Tans Forever from Christmas with the Kranks was set up nearby in the space that now houses Kid's Club.
102976