Joseph's Café – Where Britney Spears Met Kevin Federline
Mar 6th, 2017 | By
Lindsay
| Category:
This and That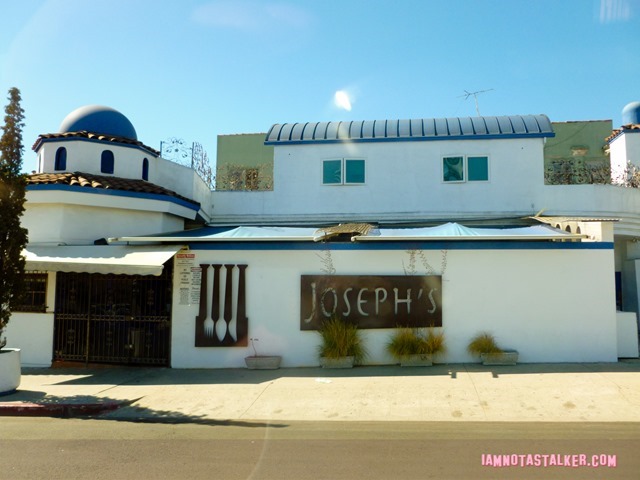 Circa 2000, I thought Britney Spears was everything!  Obviously, I don't anymore (a person can only go into a gas station restroom barefoot so many times before I start to think they're someone I shouldn't be emulating), but ever since watching the Lifetime biopic Britney Ever After two weeks ago, I've had the pop star on my brain.  I blogged about an infamous location from her past on Friday –no, not one of the aforementioned gas station bathrooms, but former West Hollywood nightclub The Lounge, where she and ex-boyfriend Justin Timberlake had their notorious dance-off in 2002.  Today, I thought I'd post about another infamous site from her past that I first stalked back in October 2012 via the Dearly Departed Tour, which I embarked upon with my friends Kim and Lavonna.  The tour was fabulous.  Not only is it one of the few in Hollywood that is actually accurate with its locales, but it even introduced me to a couple of places I hadn't been aware of, including Joseph's Café, the spot where Miss Spears met second husband Kevin Federline in 2004.
Joseph's Café was originally established by Leo Abrahamian and his wife, Ovsanna, on the corner of Ivar Avenue and Yucca Street in Hollywood in 1977.  While the Greek eatery has since been expanded and remodeled, it is, amazingly, still standing in the same exact spot today.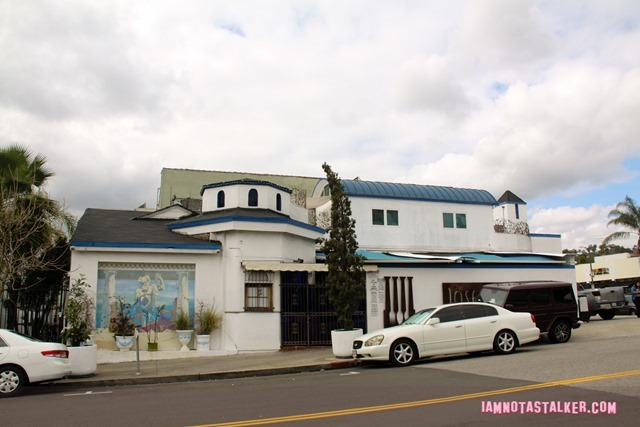 In 2000, Leo and Ovsanna's sons, Joseph and Robert, decided to give the restaurant a massive overhaul.  Along with a much needed facelift, the two also added nightly music, turning the place into a club during after-dinner hours.  Joseph's became a draw for Tinseltown's elite almost immediately and such notables as Janet Jackson, Cameron Diaz, Ben Affleck, Mark Wahlberg, Nick Lachey, Vanessa Minnillo, Wilmer Valderama, Adam Brody, Kim Kardashian, Lance Bass, Cris Judd, Drew Lachey, and Vince Vaughn were all spotted hanging out there.  The site was such a hotspot, in fact, that Citysearch deemed it the Number One Celebrity Club in Los Angeles in 2005.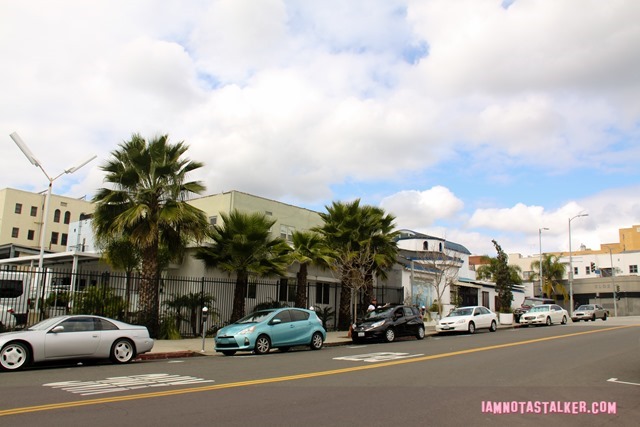 Spears partied there so frequently that in a 2003 write-up on popular Hollywood clubs, Variety magazine reported that on Monday nights, Joseph's was "the most likely place to spot Britney and pals pop-locking on the dance floor."  Justin Timberlake was a fan, too.  In fact, the two had a reconciliation of sorts there after the American Music Awards in January 2003.  The meet-up, which included kissing and hand-holding, sparked rumors that the couple might be rekindling their flame, though it doesn't sound as if it was truly all that romantic being that Britney reportedly threw up in the middle of it.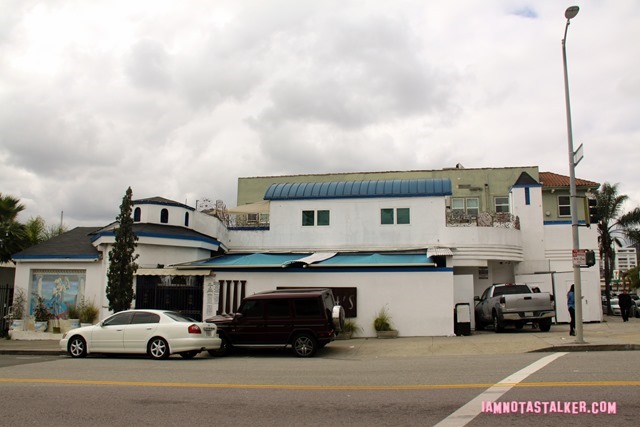 Thankfully, no throwing up took place on the fateful night in April 2004 that Britney met Kevin.  While sitting in her favorite booth at Joseph's, she spied then backup dancer Federline and was immediately smitten.  I'll let Spears tell the touching tale in her own words via a People magazine interview from later that year – "I always sit at the same table.  On the far right.  In the corner.  Where I can see everything.  And I saw him.  He was just standing there.  I was like, 'Hi, just come with me.'"  Though Kevin was engaged at the time to actress Shar Jackson, who was six months pregnant with their second child, it did not stop him from pursuing a relationship with Spears and the two were engaged less than three months later.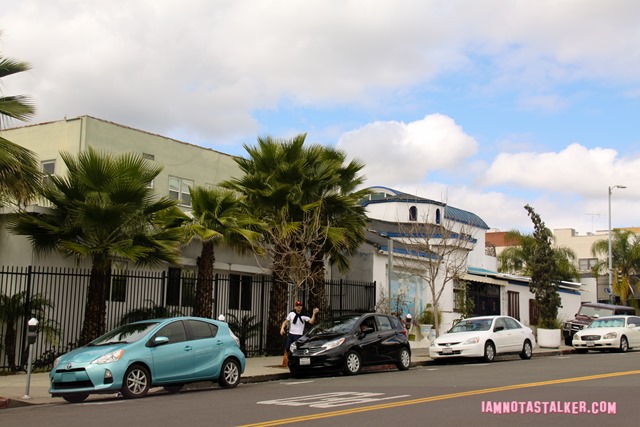 I would be remiss if I did not point out that, as KFed clarified in People, Britney and Kevin actually first met in 2000 during Spears' (You Drive Me) Crazy Tour.  Britney was headlining and Kevin was backup dancing for her opening act, LFO.  There was no love connection at the time, though.  I'll let the two break it down for you.  Britney: "We saw each other in passing but never really talked.  He thought I was cute."  Kevin: "Yeah, I did think you were cute.  But it just wasn't the right time.  I think everything happens at the right time.  That's why we met at Joseph's."  You can check out the couple's entire interview here.  Be forewarned – it's cringe-worthy.  While reading it, Principal's (James Downey) memorable speech from Billy Madison came to mind.  For those who have not seen the 1995 comedy, after Billy (Adam Sandler) compares the Industrial Revolution to the children's book The Puppy Who Lost His Way during an oral exam, Principal says, "Mr. Madison, what you just said is one of the most insanely idiotic things I have ever heard.  At no point in your rambling, incoherent response were you even close to anything that could be considered a rational thought.  Everyone in this room is now dumber for having listened to it."  Yep, pretty much sums up Spears and Federline's ramblings on their relationship.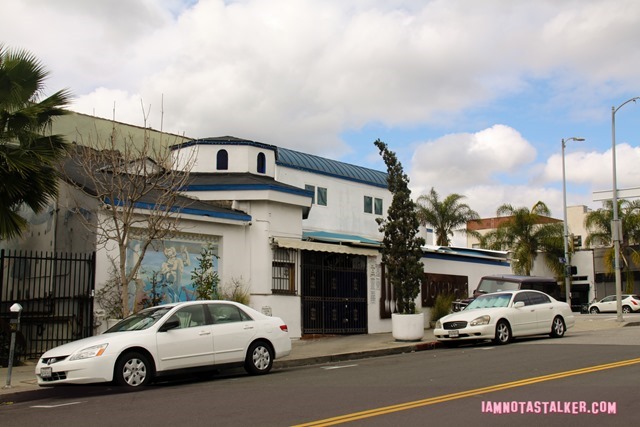 Though there are reports circulating online that Joseph's is currently closed, when I re-stalked the place last week, it appeared to be hopping.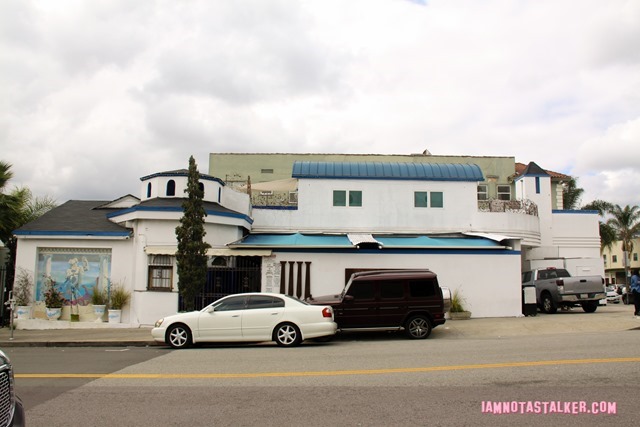 I was thrilled to discover while researching this post that Joseph's is also a filming location.  It was featured briefly in the 1997 movie Flipping as the spot where Tommy 'Fat Man' Barnett (Nick Dimitri) was killed.  The club looked quite a bit different at the time, though.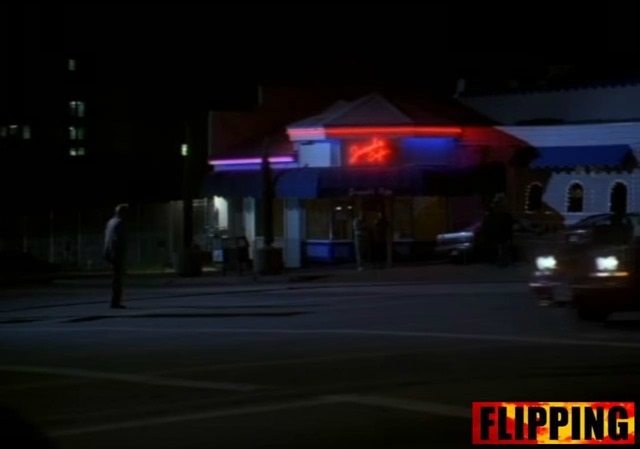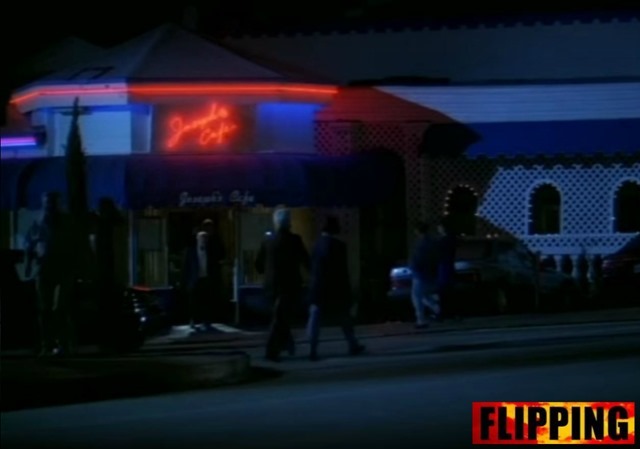 For more stalking fun, follow me on Facebook, Twitter, Instagram, Los Angeles magazine and Discover Los Angeles.
Until next time, Happy Stalking! 

Stalk It: Joseph's Café, where Britney Spears met Kevin Federline, is located at 1775 Ivar Avenue in Hollywood.  You can visit the restaurant's official website here.
103176