Strand Book Store from "Sex and the City"
Mar 8th, 2017 | By
Lindsay
| Category:
Sex and the City Filming Locations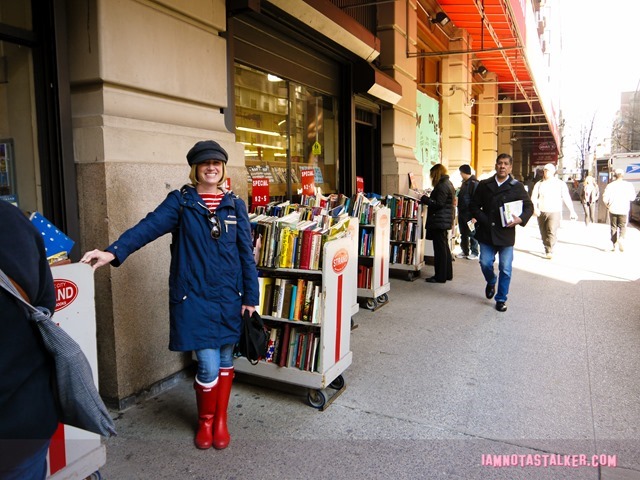 I have made no secret of my love for bookstores on this blog, especially in recent weeks (as evidenced here and here).  I literally cannot get enough of them!  So when I spotted a book boutique pop up in the Season 2 episode of Sex and the City titled "The Freak Show," which I was re-watching shortly before my trip to New York last April, I knew I had to track it down and stalk it.  Come to find out, the place is one of NYC's most famous and historic book sellers!
Thankfully, the locale was not very hard to identify.  While scrutinizing "The Freak Show," I spotted a red oval-shaped logo situated next to Carrie Bradshaw (Sarah Jessica Parker) with the word "Strand" centered in it and recognition immediately clicked.  I had come across mentions of Strand Book Store, or "the Strand" as it is more commonly known, countless times over the years while researching interesting spots to check out in the Big Apple.  Touted as one of NYC's oldest and largest book shops, the place intrigued me and its name stayed lodged in my brain, but somehow I never made it a point to see it in person during any of my trips back east.  So I decided to remedy that and put the site at the very top of April's New York To-Stalk List.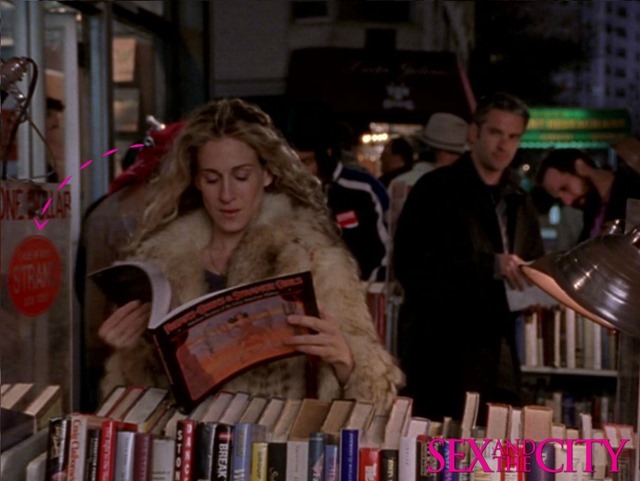 Originally established in 1927, Strand Book Store was the brainchild of 25-year-old bibliophile Benjamin Brass.  The shop was initially located on Fourth Avenue's Book Row, a six-block area in Greenwich Village comprised of no less than 48 book sellers.  Brass dubbed his emporium, which back then sold only used tomes, in honor of the famed Strand street in London where countless notable writers, including Charles Dickens, Ralph Waldo Emerson and Virginia Woolf, have lived over the years.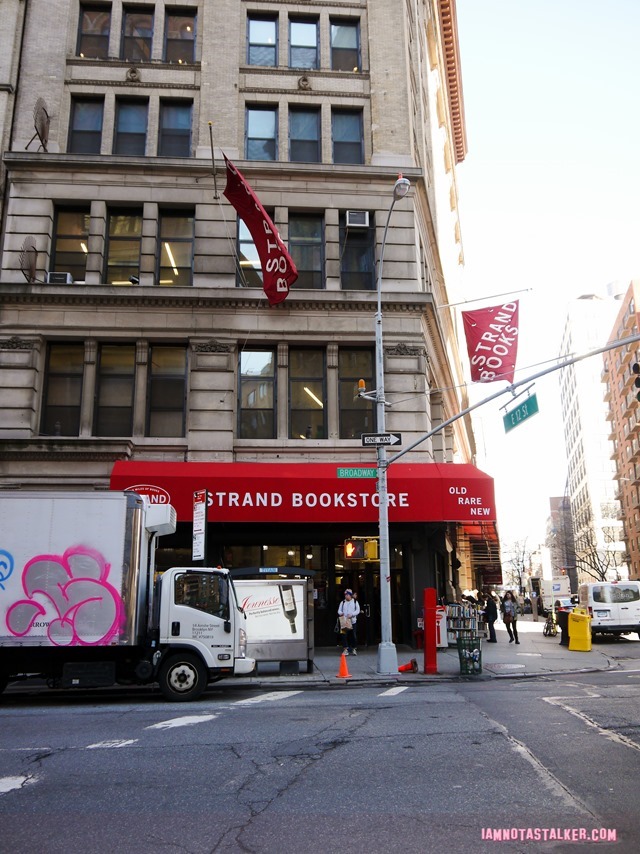 In 1956, Benjamin's son, Fred, took over management of the Strand and moved it to its current home on the corner of Broadway and East 12th Street the following year.  Though Book Row and the 47 other boutiques once located there are no longer in existence, the Strand managed to not only survive throughout the years, but thrive.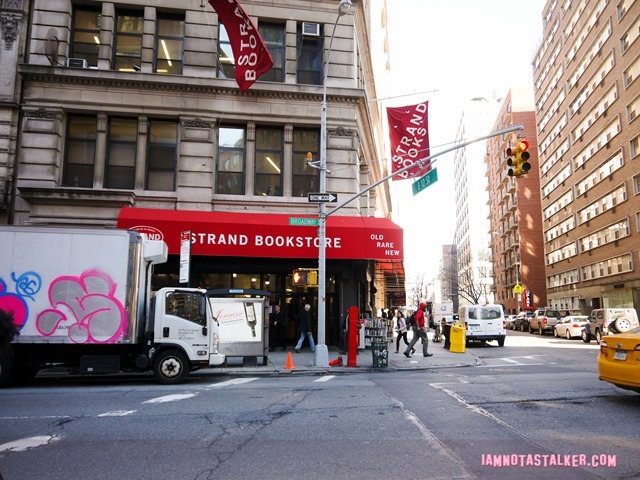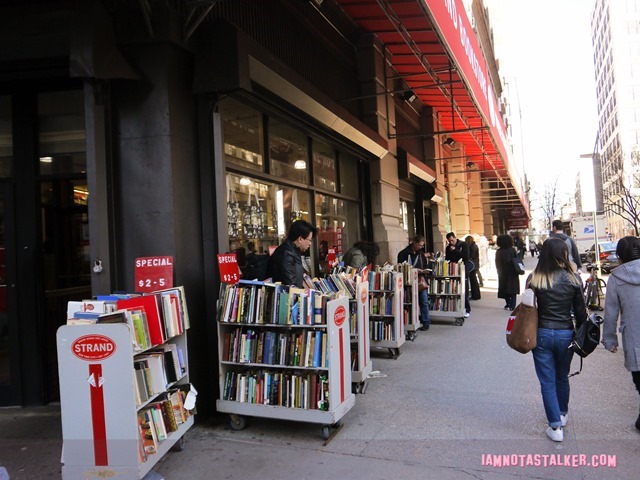 Fred eventually purchased the building housing the store and expanded his retail space.  Today, the Strand encompasses three and a half levels comprised of more than 2.5 million new and used titles – or as the Strand's tag line states, "18 miles of books."  The boutique, which is now co-run by Fred and his daughter Nancy and tended to by 240 employees, also stocks gifts, cards, and various other sundries.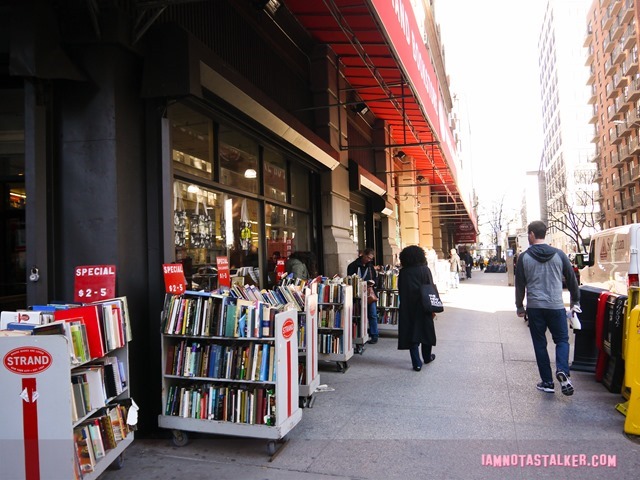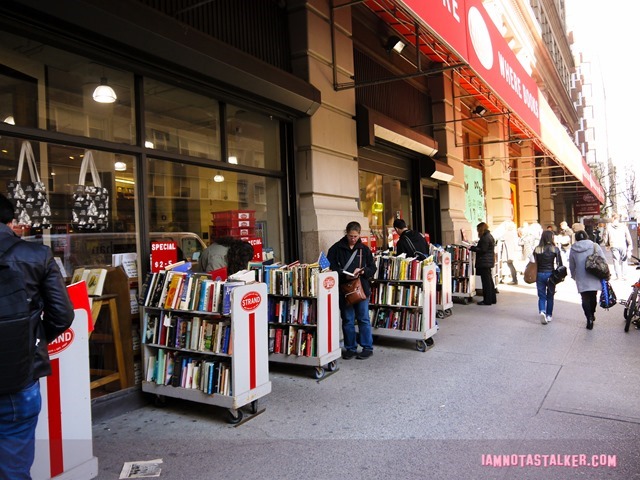 Unfortunately, the employee that I spoke with told me no photos were allowed inside the store, so I was only able to snap pics of the exterior.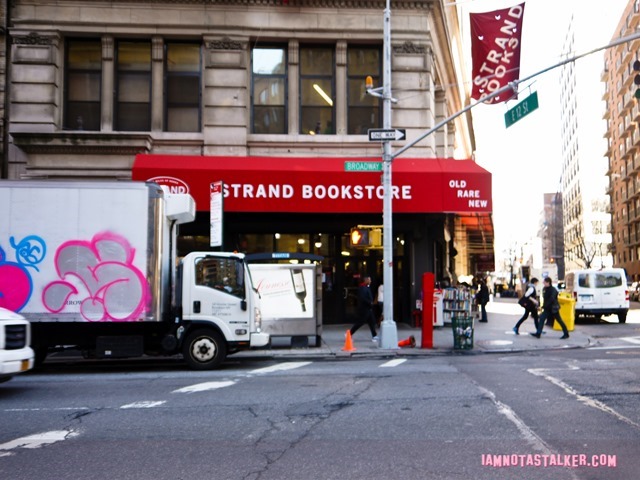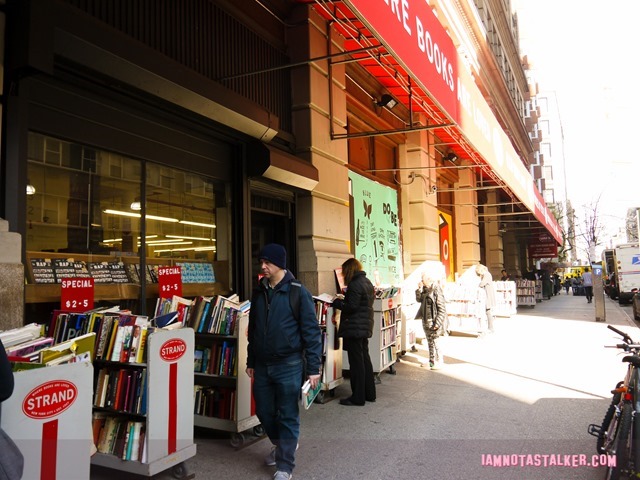 In "The Freak Show" episode of Sex and the City, which aired in 1999, Carrie dates a succession of men who all turn out to have freakish habits.  The segment shot at the Strand involved a broker named Max (Thomas Pescod) who, as Carrie learns, has a penchant for pilfering books.  The brief scene took place outside of the store among the bargain dollar carts stationed on Broadway.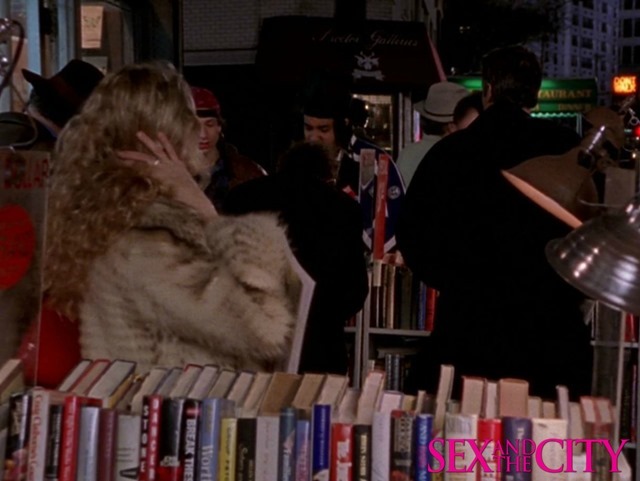 Sex and the City is hardly the only production that has been lensed at the Strand.  In the 1993 drama Six Degrees of Separation, Ouisa (Stockard Channing) visits the bookstore with some friends to look for a copy of Sidney Poitier's biography in order to see if her houseguest, Paul (Will Smith), is lying about being his son.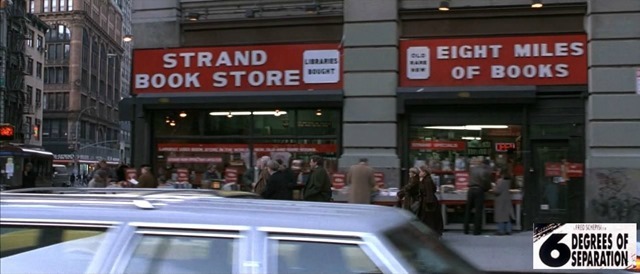 It is at the Strand that Julie Powell (Amy Adams) laments the unfavorable New York magazine article written about her to her friend Sarah (Mary Lynn Rajskub) in the 2010 biopic Julie & Julia.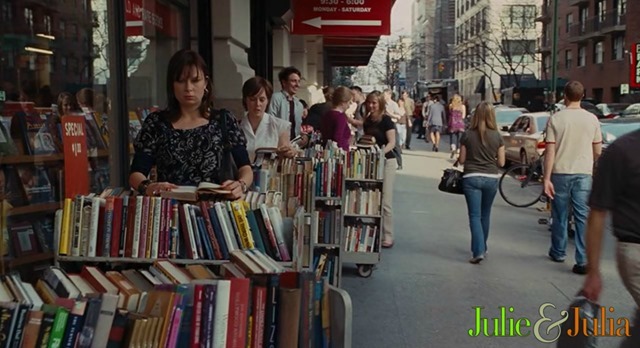 Tyler Hawkins (Robert Pattinson) works at Strand Book Store in the 2010 drama Remember Me.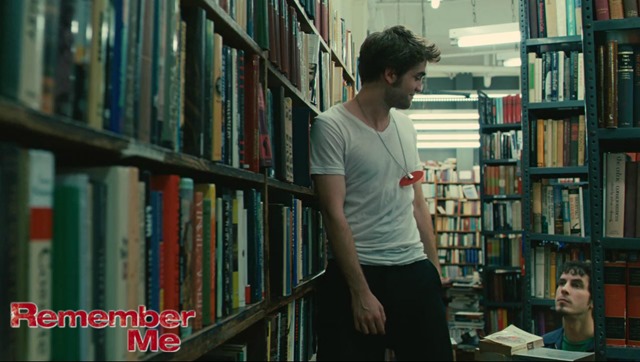 While the exterior of the Strand was featured briefly in the 2014 comedy They Came Together . . .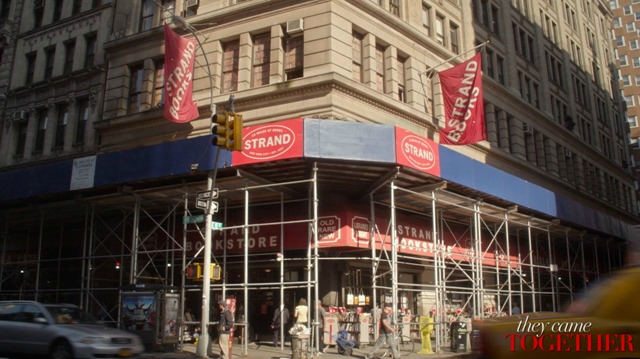 . . . interior filming took place at Community Bookstore, located at 143 Seventh Avenue in Brooklyn.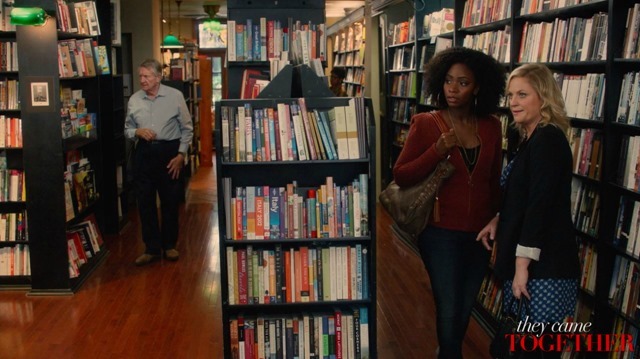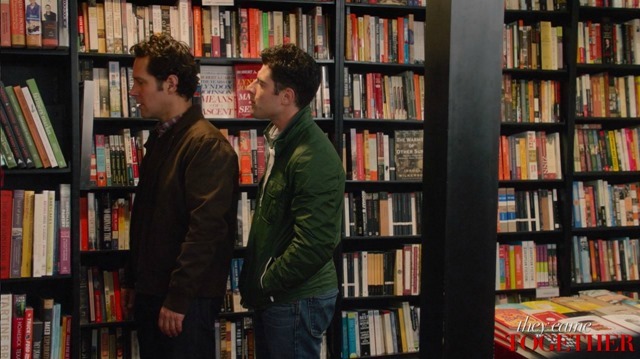 In the Season 1 episode of Master of None titled "Finale," which aired in 2015, Dev (Aziz Ansari) contemplates his life choices while reading The Bell Jar at the Strand.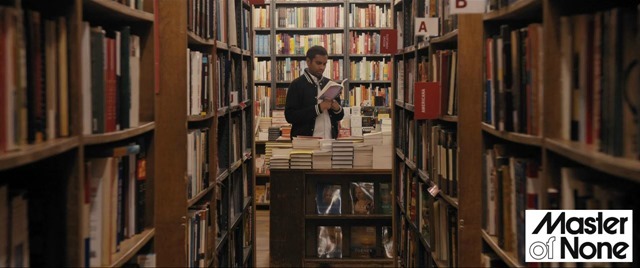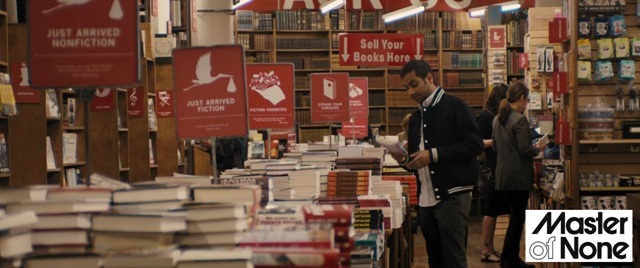 That same year, Bryan Robbins (Josh Helman) popped into Strand Book Store while looking for his sister, Claire (Sarah Hay), in the Season 1 episode of Flesh and Bone titled "Reconnaissance."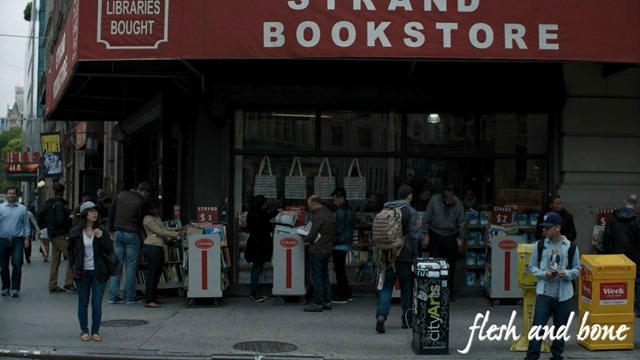 For more stalking fun, follow me on Facebook, Twitter, Instagram, Los Angeles magazine and Discover Los Angeles.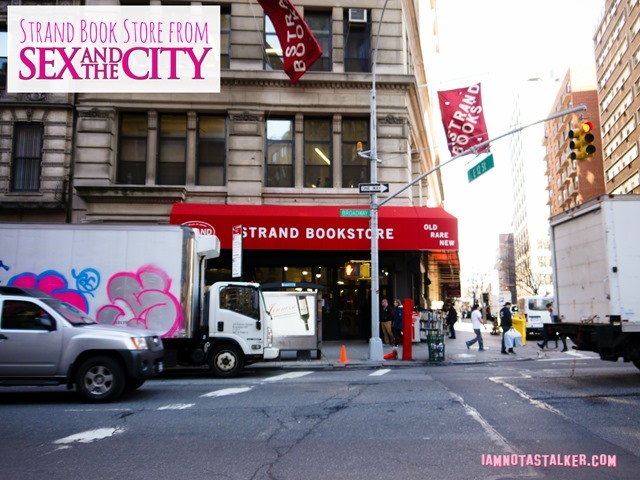 Until next time, Happy Stalking! 

Stalk It: Strand Book Store, from "The Freak Show" episode of Sex and the City, is located at 828 Broadway in New York's Greenwich Village.  You can visit the shop's official website here.
103236