Màs Malo from "Scandal"
Mar 10th, 2017 | By
Lindsay
| Category:
TV Locations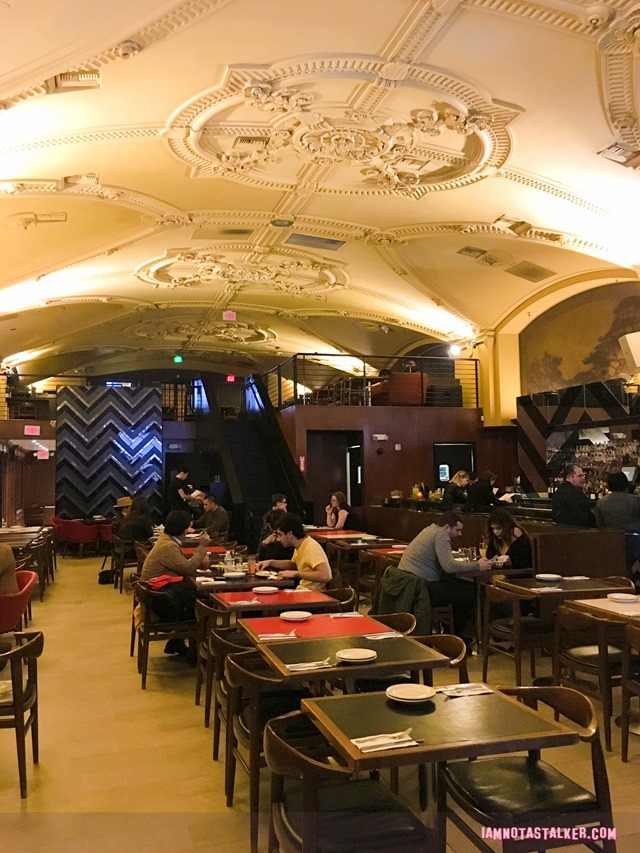 Los Angeles is often ridiculed for having no history – or no appreciation of its history.  Demolition of the Ambassador Hotel aside, I don't find that to be true.  There is history – well-preserved history – around pretty much ever corner.  You just have to know where to look.  Case in point – Màs Malo, a downtown L.A. Cal-Mex eatery that is situated inside of a gorgeous former 1920s jewelry emporium.  The site first hit my radar while I was researching DTLA watering holes for my Double Shot: Two Downtown Bar Crawls article for the June 2016 issue of Los Angeles magazine.  As I mentioned in the piece, Màs Malo's second-floor lounge was featured in a Season 5 episode of Parks and Recreation.  I became completely enamored of the gorgeous space after perusing photos of it online and added it to my To-Stalk List, but somehow never made it out there.  Then when I spotted the restaurant pop up on a recent episode of Scandal, I decided I had to head over there stat and finally did, Grim Cheaper in tow, two weeks ago.
The 1922 building that Màs Malo calls home was initially constructed as the headquarters and flagship store of Brock & Company Jewelers, one of the city's most prominent jewelry shops at the time. Originally founded in the 1880s by George A. Brock, Brock & Co. was often referred to as the "Tiffany of the West."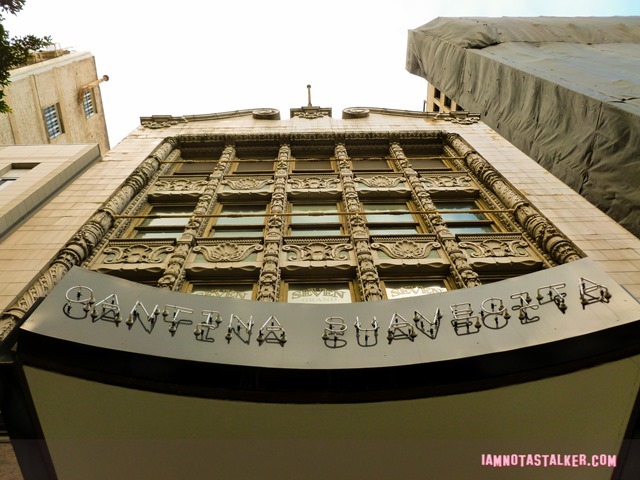 The Spanish Colonial Revival-style property, which boasts Churrigueresque elements, was designed by William James Dodd and William Richards of the Dodd & Richards architecture firm.
The structure's highly ornate exterior was assembled out of terra cotta.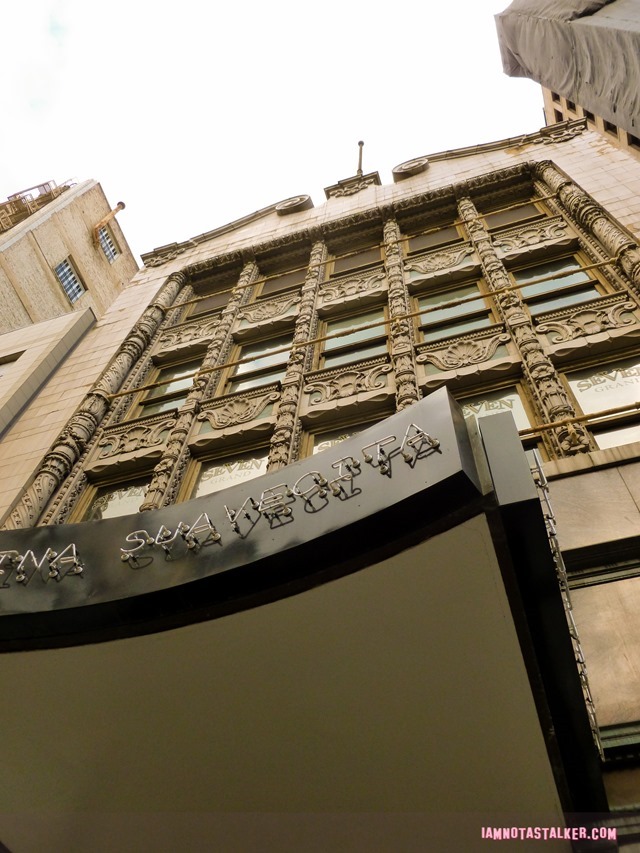 Though the building's façade is undeniably beautiful and definitely picture-worthy, it is the interior that had me so intrigued.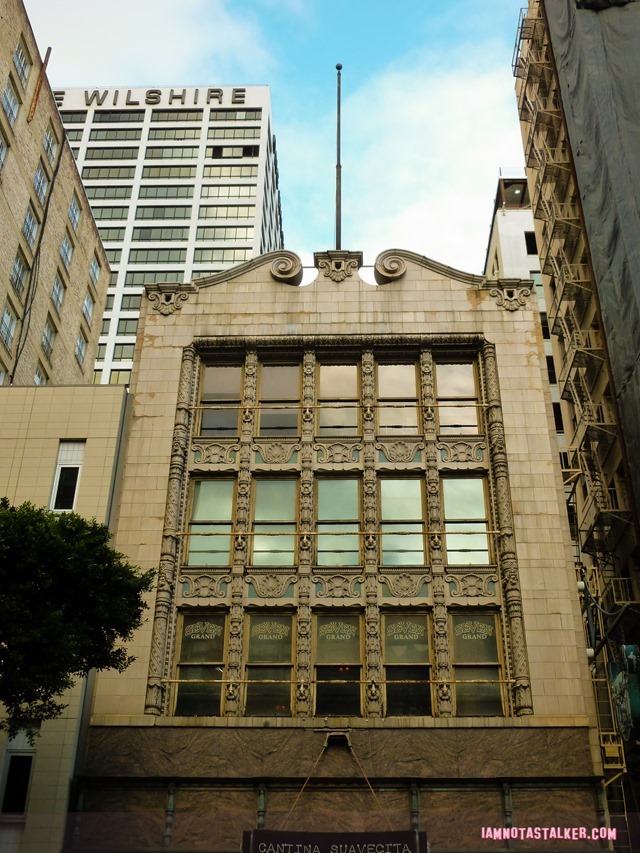 The ground floor of the property, which served as the watch and jewelry showroom during Brock & Co.'s tenure, boasts a stunningly intricate and sweeping vaulted ceiling.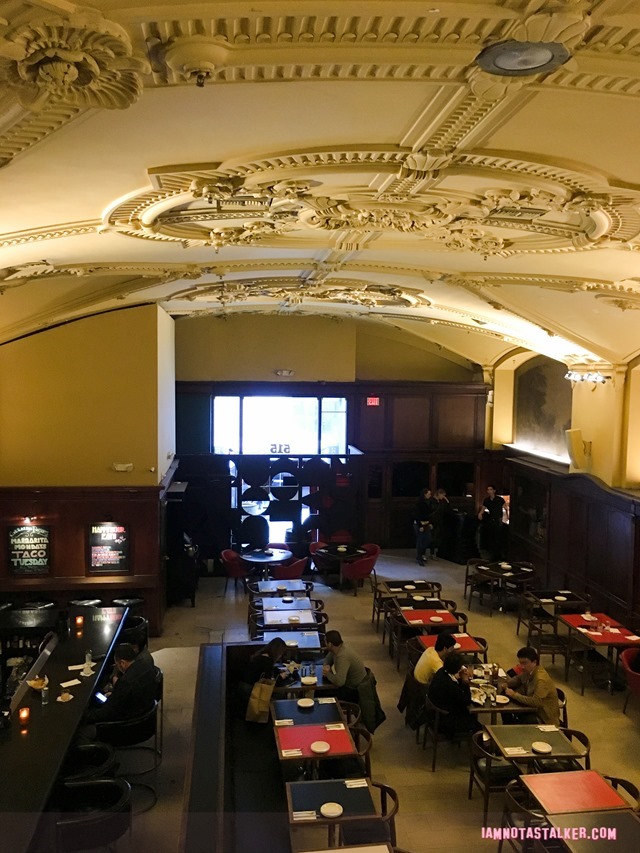 The ornamental carvings are nothing short of breathtaking.  In fact, pictures don't do them justice – they are even more spectacular in person.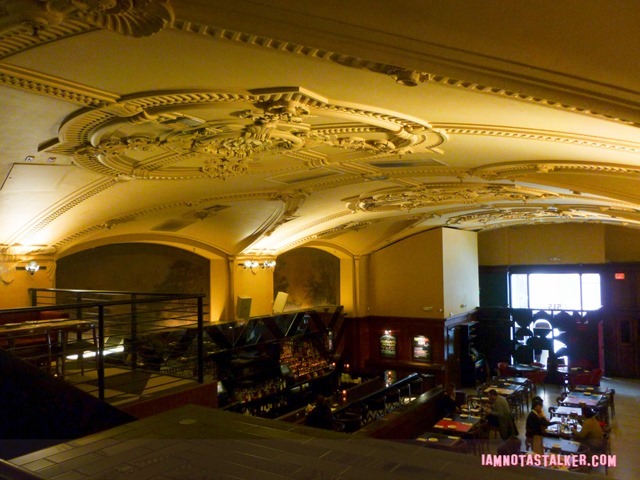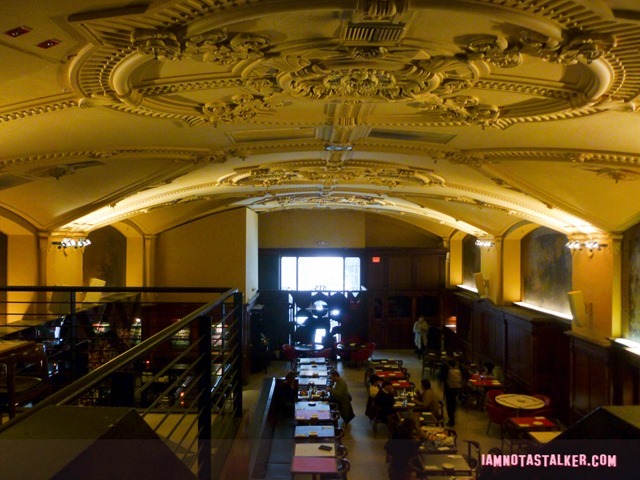 Brock & Co. was eventually taken over by George's son, George C. Brock, who had no children.  With no one to leave the company to upon retiring in 1964, he sold it to real estate developer Ben Weingart, who continued to operate the site as a jewelry store for a few years before eventually shuttering it.  In 1975, the grand space was leased to the Clinton family, owners of the popular Clifton's Cafeteria chain.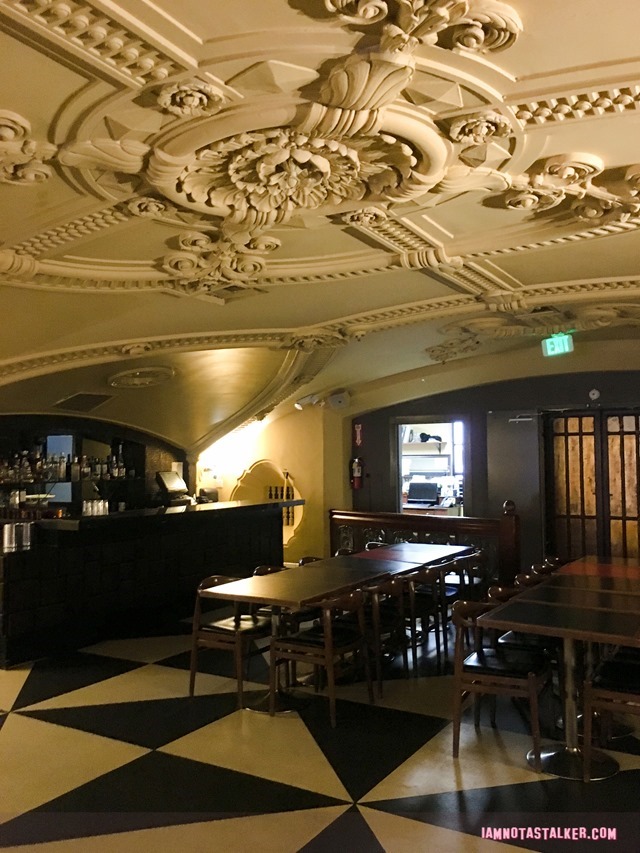 The Clintons modified the former jewelry store in order to transform it into another Clifton's outpost, this one named Clifton's Silver Spoon Cafeteria, which operated from 1975 to 1997.  Thankfully, the modifications were minor and the building's baroque ceiling was left intact, as were the handmade Mahogany display cases that lined the interior.  You can see some images of the building during the Clifton Silver Spoon days here, here, and here.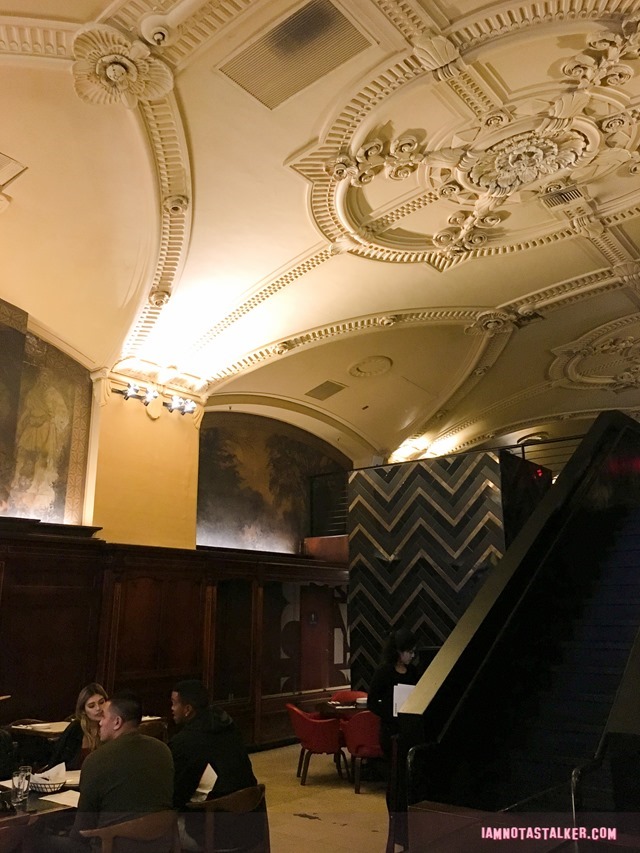 After Clifton's was shuttered, the Brock & Co. building, which is a Los Angeles Cultural-Historic Monument, remained vacant for close to a decade.  In 2007, 213 Nightlife Group founder Cedd Moses set his sights on the property's second floor, which the jewelry company had utilized as a silver, china and crystal department.  He revamped the space into Seven Grand, a dimly-lit, wood-paneled whiskey bar festooned with mounted buck heads.  Moses even made use of Brock & Co.'s original display cases to store the watering hole's extensive liquor collection.  Seven Grand became an immediate hit and though the bar is also a popular filming location (it has popped up on The Office, Lie to Me, Body of Proof, and Modern Family, just to name a few), I have yet to stalk it.  But don't worry, it's on my list.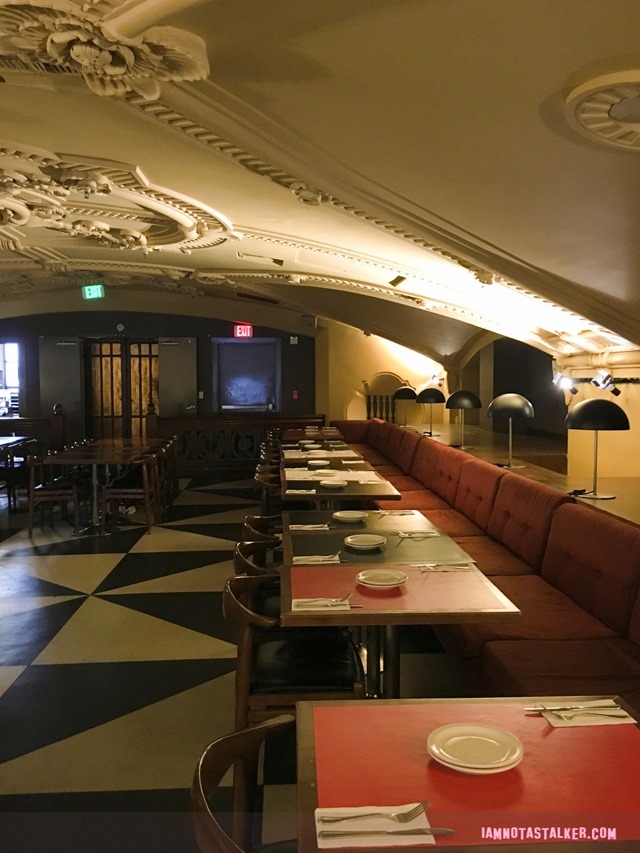 In 2010, Brock & Co.'s lower level was leased by Mitchell Frank and Jeff Ellermeyer.  Along with interior designer Tracy Beckmann and restoration expert Amy Higgins, the two renovated and reimagined the former jewelry showroom, transforming it into Màs Malo, a sister restaurant to their Silver Lake eatery, Malo.  The site opened to the public in January 2011.  You can check out some fabulous photographs of Amy's restoration work on the ceiling here.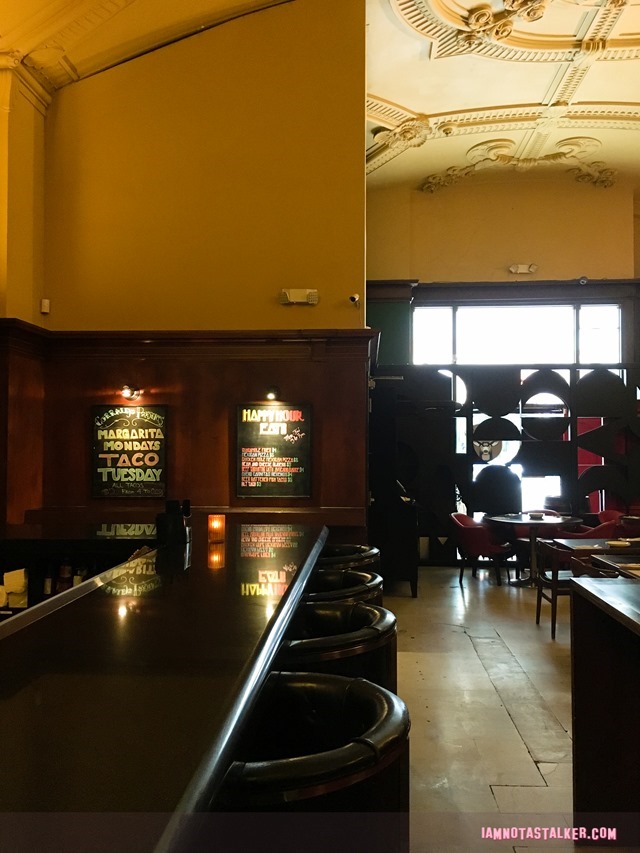 Màs Malo is hands down one of the most beautiful places I've ever visited.  Even if the food was bad, I'd recommend the place for the ambiance alone.  Thankfully, that's not the case, though.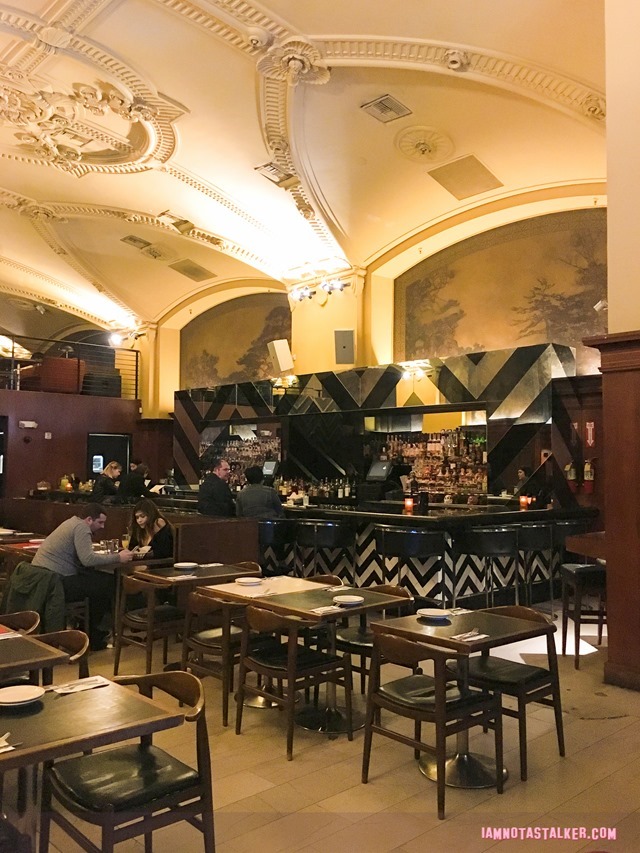 As the GC and I came to find out, the fare at Màs Malo is out of this world!  I opted for the Ground Beef & Pickle Tacos, which were recommended by the bartender.  Pickles on a taco?  I was skeptical, too.   The entrée was actually created by chef Robert Luna's mother.  As he explained to The Huffington Post, "I was twelve years old and my mom was prepping for hamburgers when she realized she had no bread.  She took a tortilla and turned it into a hard taco with the beef and the pickles.  Since then I haven't wanted hamburgers any other way."  Countless Angelinos agree.  The dish quickly became a signature item.  While the pickles add a unique and altogether pleasant touch, for me, the taco's real pièce de résistance is the tortilla shell, which is the perfect blend of crispy and chewy.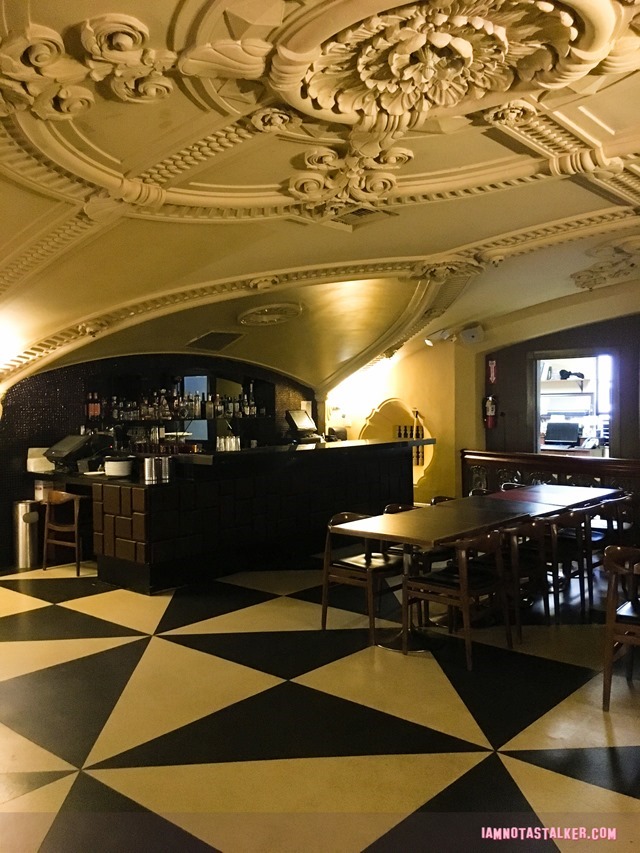 Considering its gorgeous aesthetic, it is no surprise that the Brock & Co. space has been featured in several productions.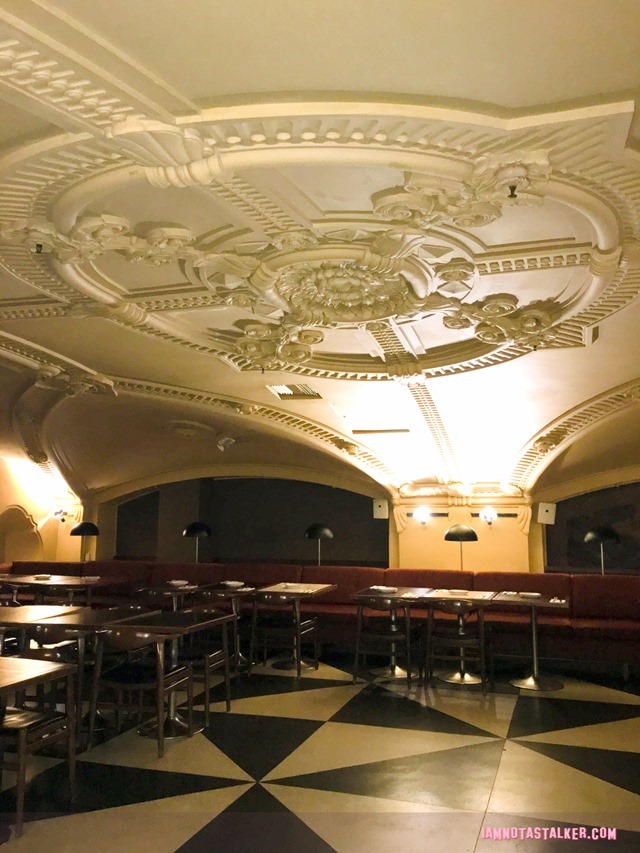 In the Season 6 episode of Scandal titled "Hardball," Màs Malo masked as the supposed Washington, D.C. bar where Olivia Pope (Kerry Washington) took FBI Director Angela Webster (Saycon Sengbloh) for drinks to distract her so that Huck (Guillermo Diaz) could search her car.  The scene was shot in the restaurant's mezzanine area.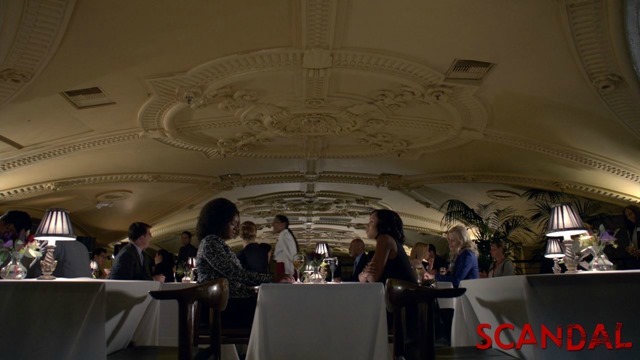 Shortly after Clifton's Silver Spoon Cafeteria closed, the then vacant space appeared in the 1999 film Fight Club as the spot where The Narrator (Edward Norton) ate for free while warning Marla Singer (Helena Bonham Carter) that she needed to leave the city.  As you can see, the site looked quite a bit different at the time due to a huge wooden partition that was set up around the ground floor.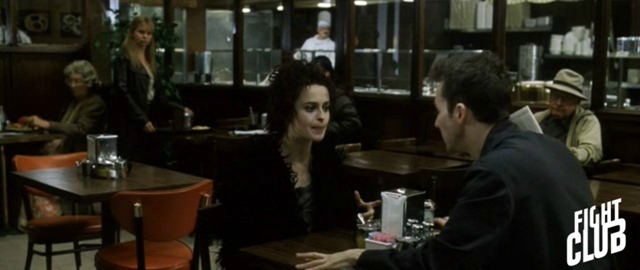 In the Season 5 episode of Parks and Recreation titled "Animal Control," which aired in 2013, Màs Malo's mezzanine masked as the Pawnee Smokehouse, where Ben Wyatt (Adam Scott) gave a Sweetums charity pitch to perfume mogul Dennis Feinstein (Jason Mantzoukas).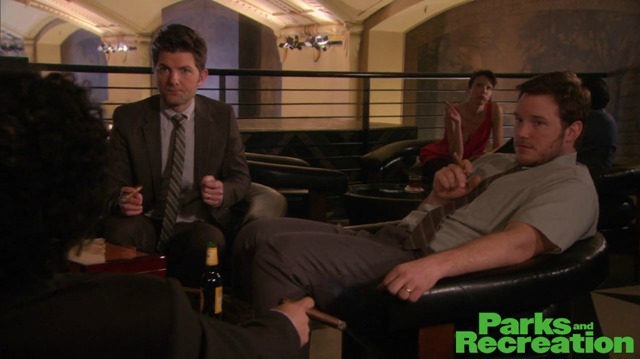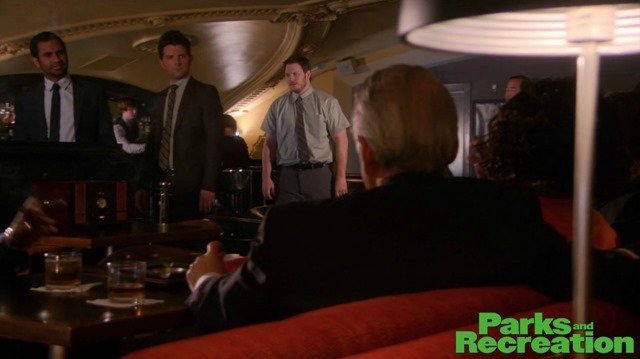 For more stalking fun, follow me on Facebook, Twitter, Instagram, Los Angeles magazine and Discover Los Angeles.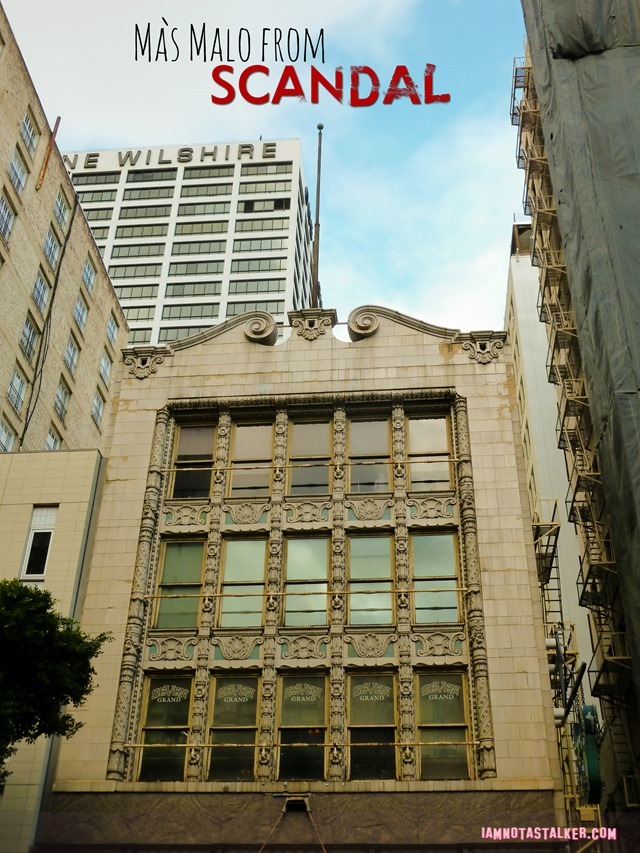 Until next time, Happy Stalking! 

Stalk It: Màs Malo, from the "Hardball" episode of Scandal, is located at 515 West 7th Street in downtown Los Angeles.  You can visit the eatery's official website here.
103288