Madeline's House from "Big Little Lies"
Mar 27th, 2017 | By
Lindsay
| Category:
TV Locations
Every once in a while a show comes along that absolutely grips me.  Granted, I watch – and get hooked on – a lot of series, but among them are certain standouts.  The Hills, Vanderpump Rules, and Beverly Hills, 90210 come to mind, though my obsession with the latter was admittedly next-level.  My latest fixation is Big Little Lies, the murder-mystery miniseries based on the book of the same name currently airing on HBO.  Besides a scintillating premise, well-drawn characters, and a dynamic timeline (the story is told mainly through flashbacks), the show is real estate porn at its finest!  I am thoroughly consumed with each of the main character's homes and was thrilled to learn via this fabulous People magazine article that all but one is located in the Los Angeles area and not in Monterey where BLL is set.
Out of the four principal residences used on the series, the beachfront Cape Cod belonging to Madeline Martha Mackenzie (Reese Witherspoon) is my favorite.  So I recently set about tracking it down.  As it turns out, the place is an onscreen regular that I had actually already stalked!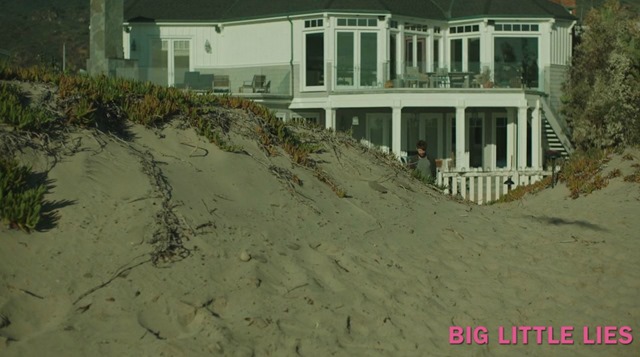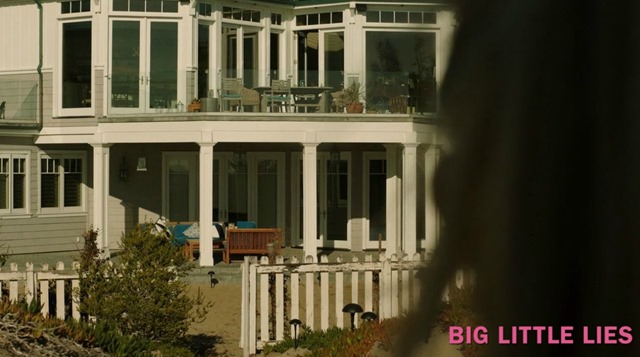 My initial thought upon first seeing Madeline's house in the pilot episode of Big Little Lies was that it looked like a modernized version of the gray shingled pad where Sarah Owens (Cassidy Rae) and her fellow models lived in the 1994 Melrose Place spin-off, Models Inc.  (Man, that was a great show!  I am still flabbergasted over the fact that it only lasted one season.)  I stalked that property, which can be found at 30760 Broad Beach Road in Malibu, back in March 2013.  In no way did I think the two places were one and the same, though, so I did not give the subject further attention.  Thanks to the People article, I knew that Madeline's home was also located in Malibu and started perusing beachfront dwellings in the area via aerial views, but, frustratingly, came up empty-handed.  Circling back to my Models Inc. inclination, I decided to pull up some screen captures from the show and just about fell over!  The reason I thought Madeline's residence looked like a modernized version of the Models Inc. house is because it is a modernized version of the Models Inc. house!  Apparently, the property was given a bit of a facelift in recent years.  As you can see in comparing the images above and below, the renovation included a change in paint color, the removal of several awnings, and opening up the second floor deck.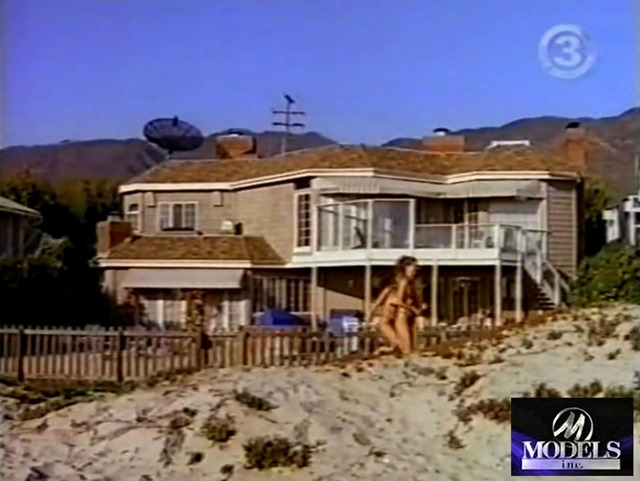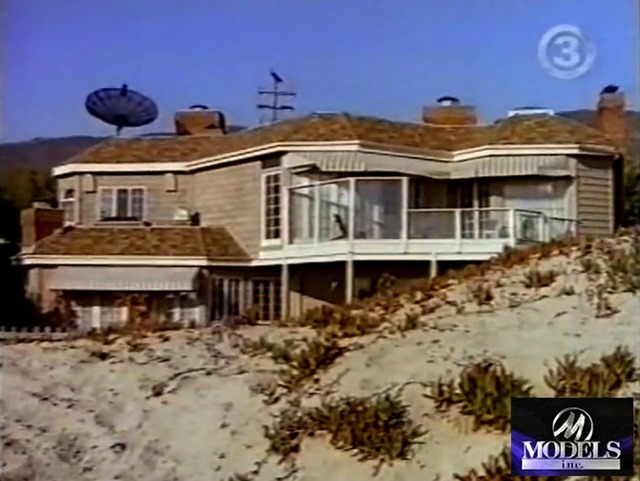 I actually stalked the property post-remodel, but only visited its street side.  While I had every intention of heading around to the rear of the home, while walking there, I somehow stepped into some tar (like a bunch of it – my feet were covered for days!) and had to turn back.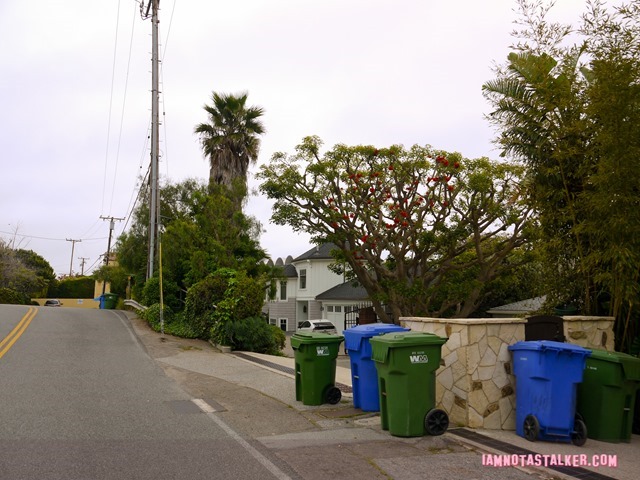 Ironically, that wasn't my only visit to the house.  Later that year (October 27th, to be exact), Miss Pinky Lovejoy, of the Thinking Pink blog, married Keith Coogan, of Don't Tell Mom the Babysitter's Dead fame, at the Malibu West Beach Club, which is located next door to Madeline's pad.  Because I am seriously directionally-challenged and because I had parked near public beach access – which is a ways away from the residence – during my initial stalk, I did not realize the venue's proximity to the home until looking at it recently via aerial views.  D'oh!  As soon I put two and two together, I remembered that the bridesmaids (including myself) and Keith had climbed onto a bluff adjacent to the club to pose for a wedding photo.  I had an inkling that Madeline's residence was likely visible in the shot and, sure enough, I was right!  In the image below, which Pinky was nice enough to let me post here, you can see it on the left-hand side!
In real life, the 1979 property features a 6,000-square-foot main house with 6 bedrooms (2 of which are master suites), 7 bathrooms, 3 fireplaces, a Jacuzzi, a deck, a rock sauna, a family room with a bar, a wine cellar, and a large chef's kitchen with 3 ovens, 2 dishwashers, and Viking appliances.  The detached 2-story, 950-square-foot guest pad boasts 1 bedroom, 1.5 baths, and a full kitchen.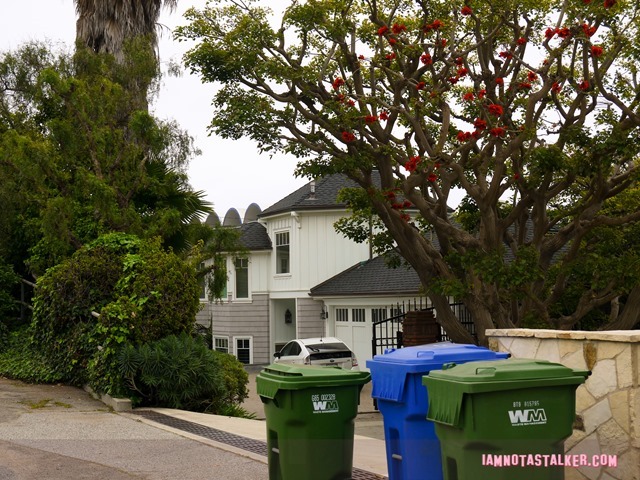 The pad, which sits on a 0.6-acre lot featuring 80 feet of beachfront land, is currently available as a vacation rental with rates running from $3,000 to $5,000 a night.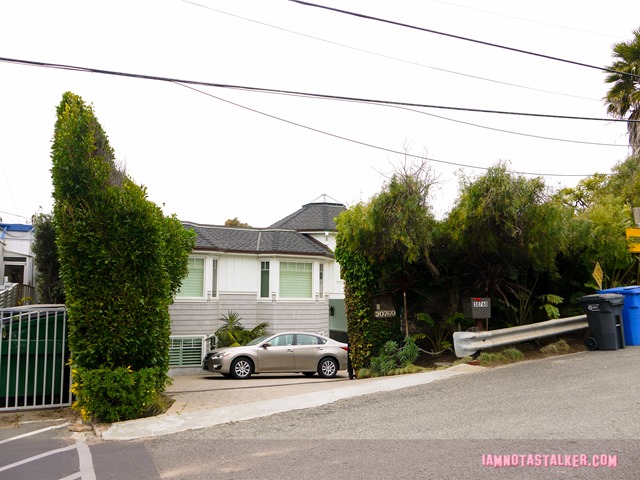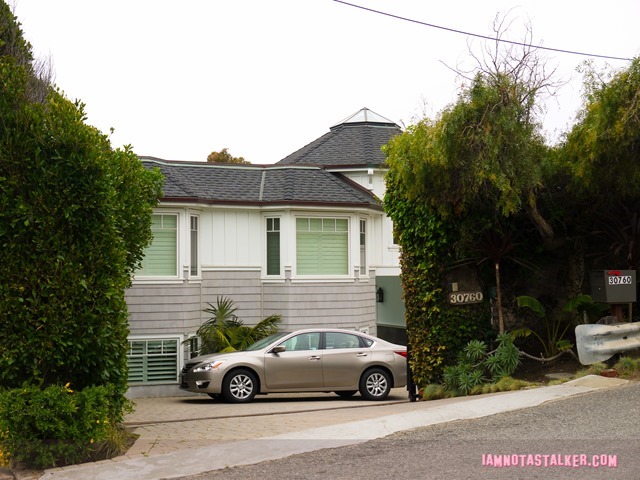 Interestingly, only the rear side of the property is shown on Big Little Lies.  A different home is used as the front of Madeline's residence and, unfortunately, I have not yet tracked that location down.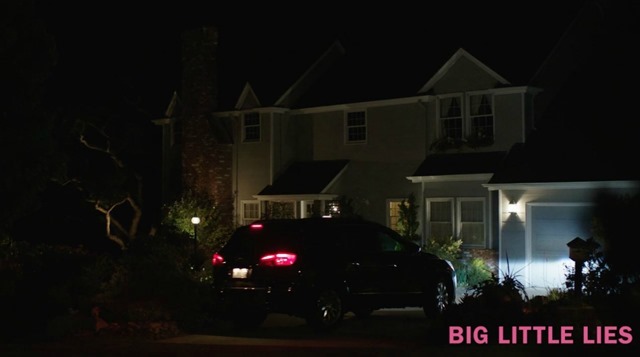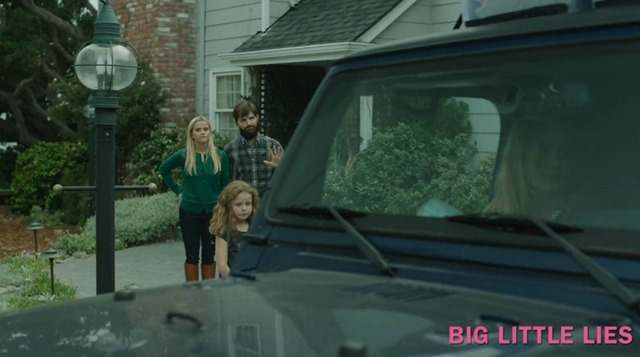 The dwelling's actual interior also appears on the show – and it is nothing short of idyllic.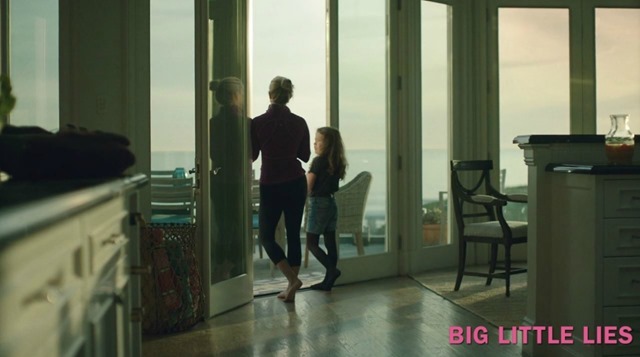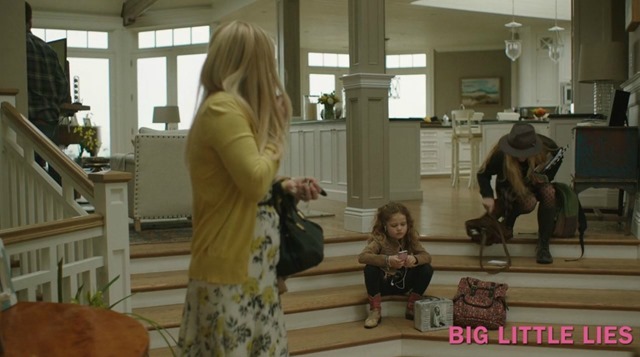 The kitchen area is uh-ma-zing!  I find it quite ironic that, according to the People article, Madeline's house is intended to be the least fabulous of the bunch – excluding Jane Chapman's (Shailene Woodley) – and "represents her lower economic standing."  Like, huh?  Madeline's residence is pretty much my dream pad!  I would give my eye teeth to live there!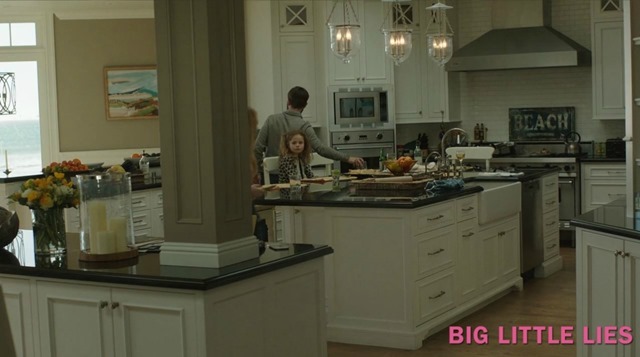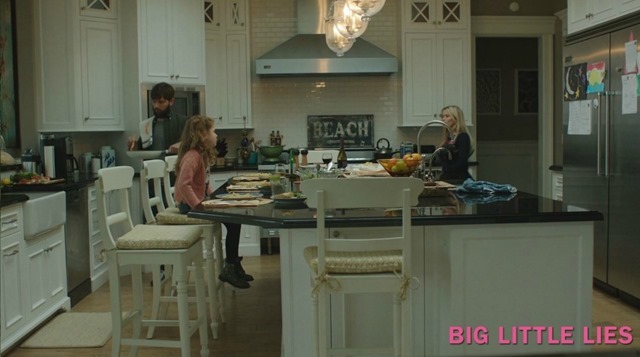 Besides being featured in Models Inc., Madeline's residence also portrayed the home of Dr. Mark Sloan (Dick Van Dyke) and his son, Steve (Barry Van Dyke), during Seasons 3 through 8 of the television series Diagnosis Murder.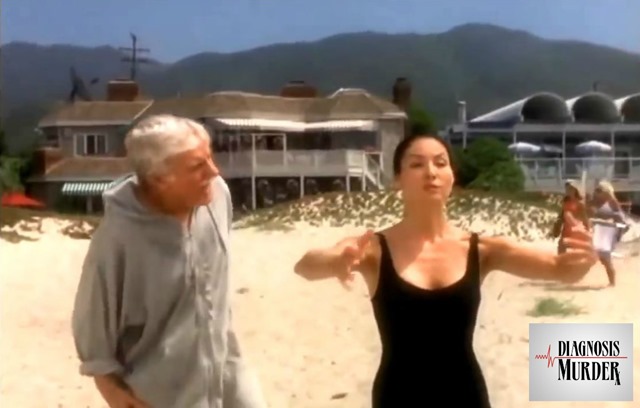 The pad was also where the Stewart family lived from Seasons 1 through 3 on the Disney series Hannah Montana.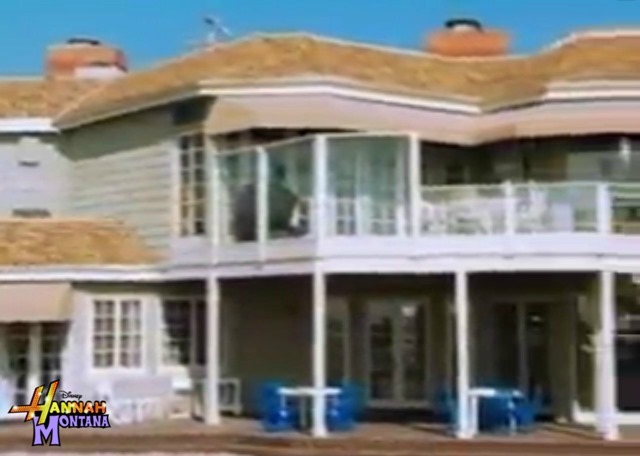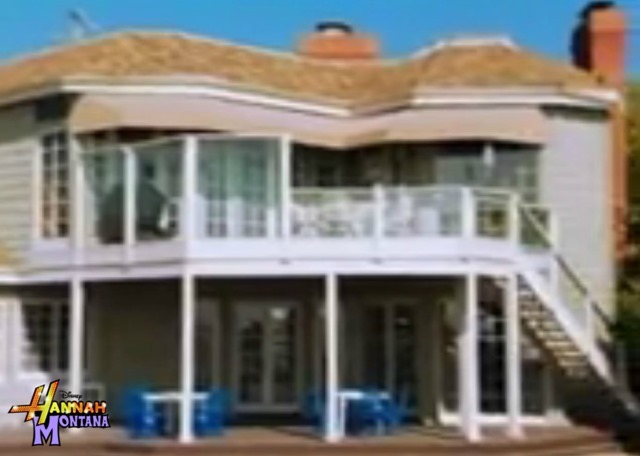 For more stalking fun, follow me on Facebook, Twitter, Instagram, Los Angeles magazine and Discover Los Angeles.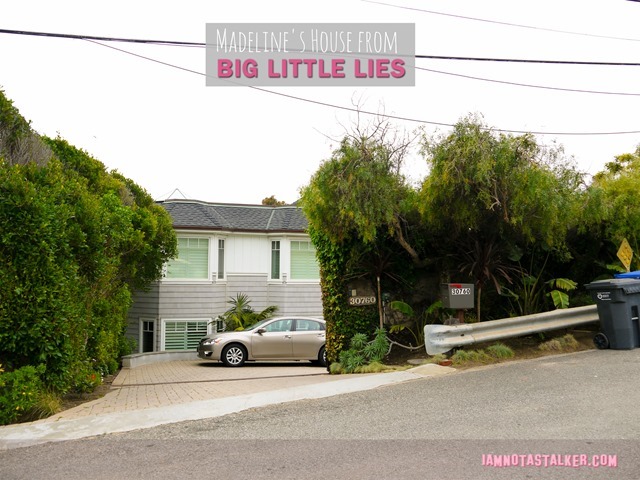 Until next time, Happy Stalking! 

Stalk It: Madeline's house from Big Little Lies is located at 30760 Broad Beach Road in Malibu.  You can visit the residence's vacation rental website here.
103634