June's House from "White Collar"
Apr 28th, 2017 | By
Lindsay
| Category:
TV Locations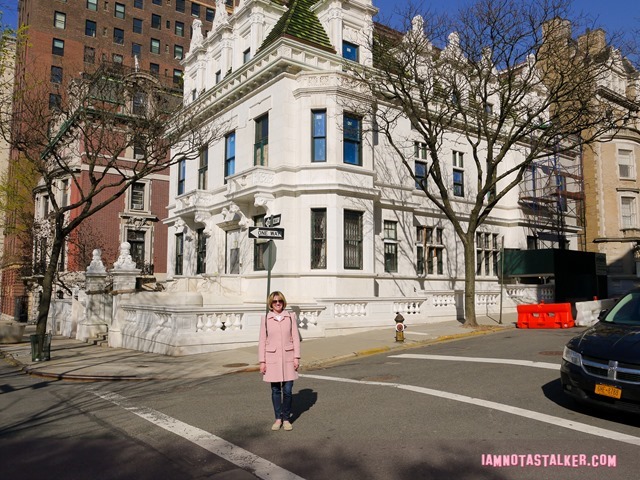 Sometimes the work and detail that go into creating certain locations absolutely boggles my mind.  Case in point – the house belonging to June (Diahann Carroll) on the USA series White Collar.  The imposing residence is actually an amalgamation of three different places – a spectacular estate on New York's Upper West Side, the rooftop terrace of an ornate Murray Hill building, and a studio-built set.  While in Manhattan last April, I stalked the estate, known in real life as the Schinasi Mansion, which is used in all of the establishing shots of June's pad on the show.
The sprawling Schinasi Mansion was originally built for Turkish-born cigarette magnate Morris Schinasi in 1909.  Designed by William B. Tuthill of Carnegie Hall fame, the spectacular French Renaissance-style residence, which boasts Turkish influences, is often touted as being New York's only remaining stand-alone single-family manse.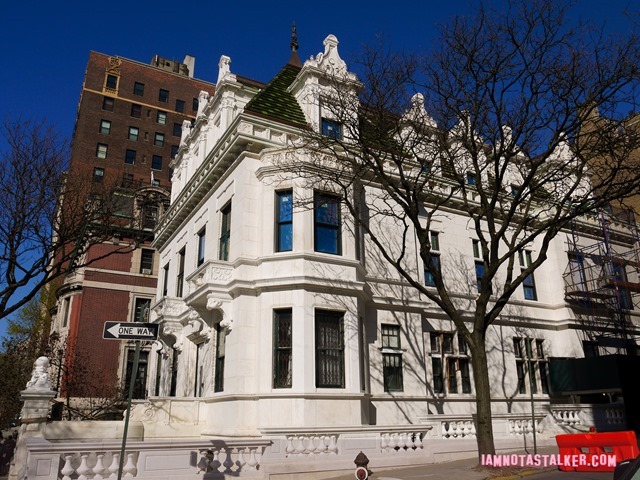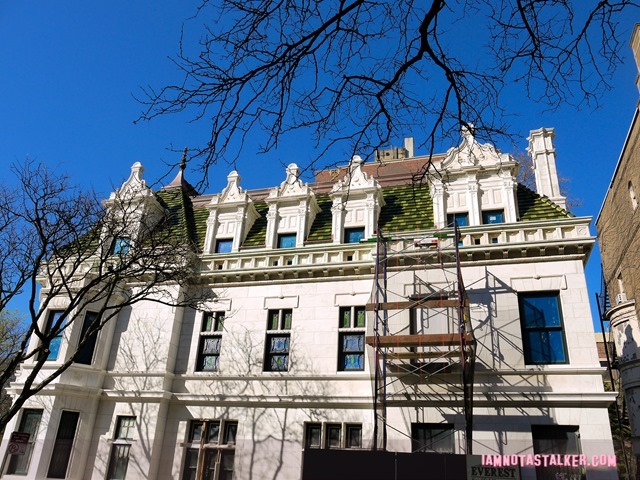 Though undeniably striking, Schinasi wasn't altogether impressed with Tuthill's final product and refused to pay the architect his $5,655.65 fee, which resulted in a lawsuit.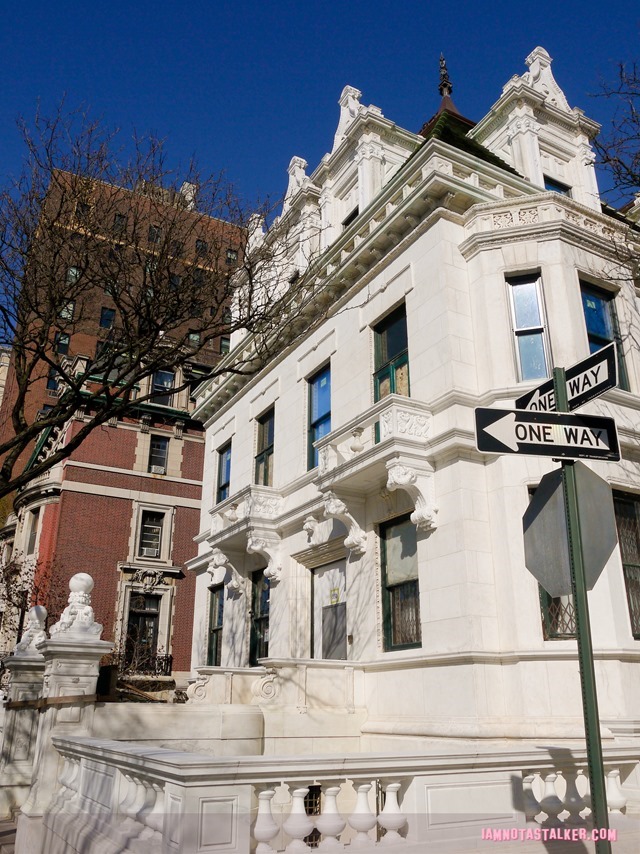 It's hard to imagine what Schinasi found fault with.  The exterior of the 4-story, 41-by-73-foot structure, which sits overlooking the Hudson River on a plot of land boasting 3,400 square feet of gardens, is a masterpiece of white marble and green-tiled roofing.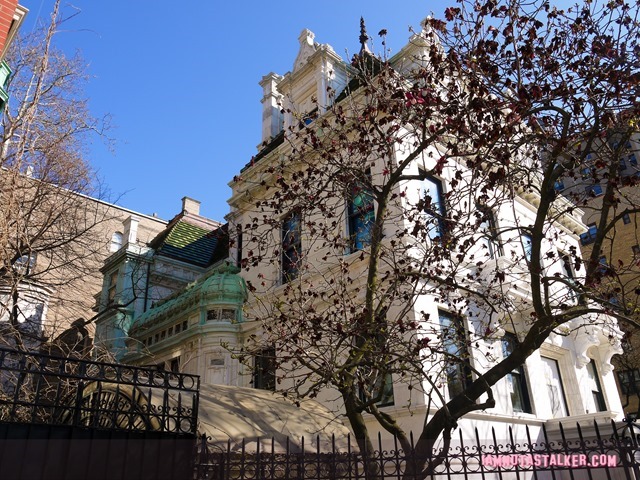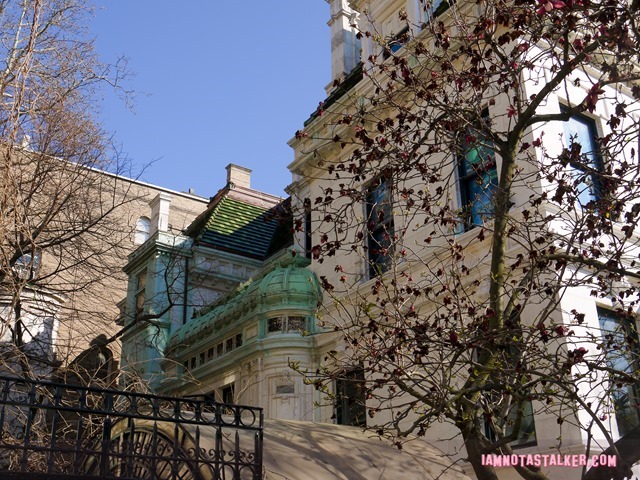 The exterior pales in comparison to the interior, though, which is a virtual work of art.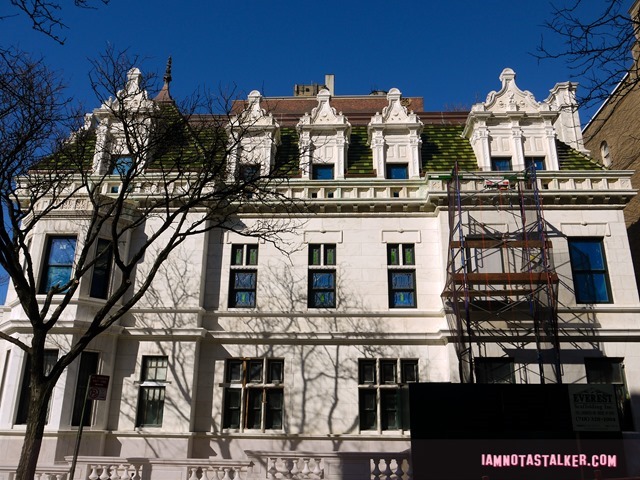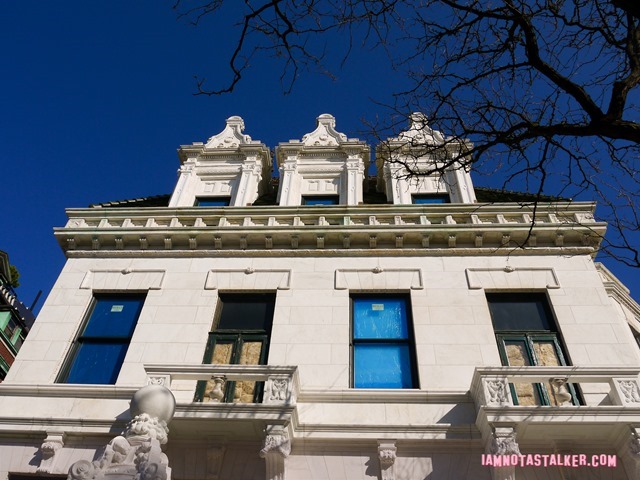 The 12,000-square-foot home features 12 bedrooms, 11 baths, a teak-paneled library with a fireplace and built-in window seat, a smoking room with ceiling frescos and gold leafing, a formal wood-paneled dining room with stained glass windows, a drawing room with carved ceilings, an English basement, two kitchens, a hall made entirely of ornate Egyptian marble, and an entry hall with a sweeping grand staircase and an almost-unbelievably-intricate honeycomb ceiling constructed of wood.  The inside of the residence honestly has to be seen to be believed.  You can check out some fabulous photos of it here and here.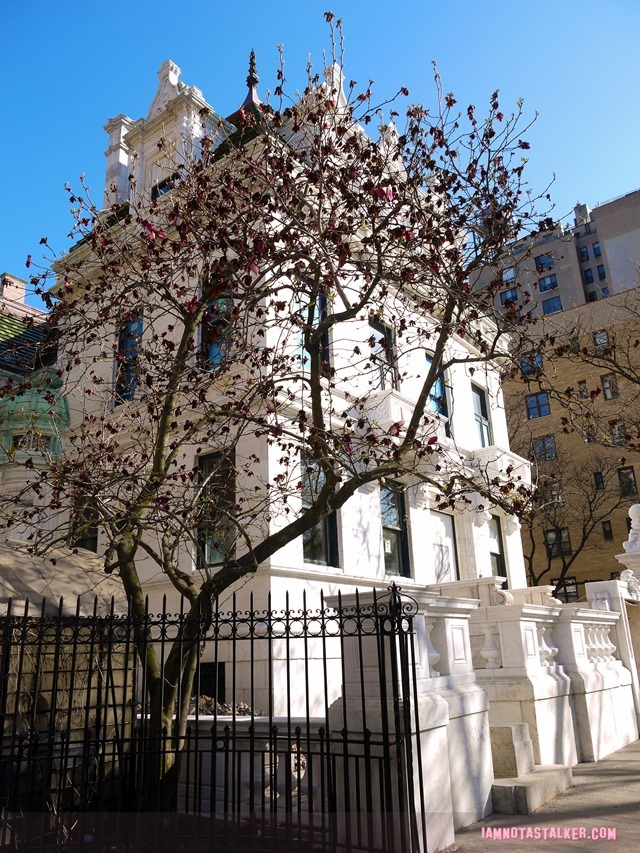 When Schinasi passed away in 1929, his widow Laurette sold the mansion, at which time it became a finishing school known as the Semple School for Girls.  Upon headmaster Rosa Semple's death in 1965, the property was bought by Columbia University and was transformed into a daycare facility named "The Children's Mansion."  Under Columbia's ownership, the residence was also utilized as an Episcopal school and the offices of the Digest of Soviet Press.  In 1979, the site transitioned into a private residence once again upon being purchased by Columbia University law professor Hans Smit for $325,000.  Hans spent the next twenty years renovating the property, though when he put it on the market in 2006, the real estate listing noted that it still needed major rehabbing.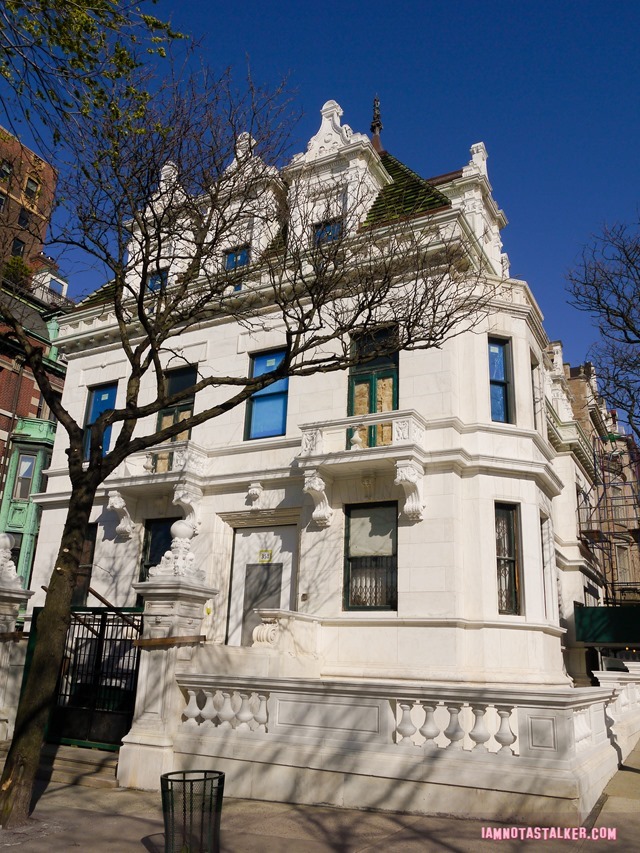 Originally listed at $31 million, the pad, which is on the National Register of Historic Places and is a New York City Landmark, received no bites.  The price was slashed to $20 million in 2012 and the dwelling eventually sold for $14 million in 2013.  The new owners immediately set about revitalizing the structure.  The renovation was still in full swing when I stalked the place last Spring, as evidenced by all of my photos.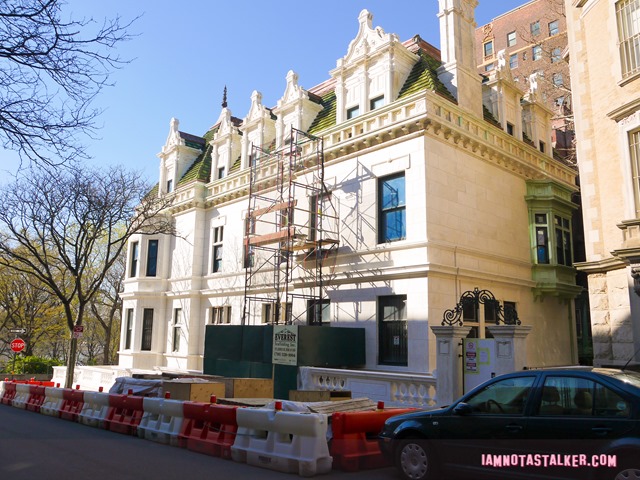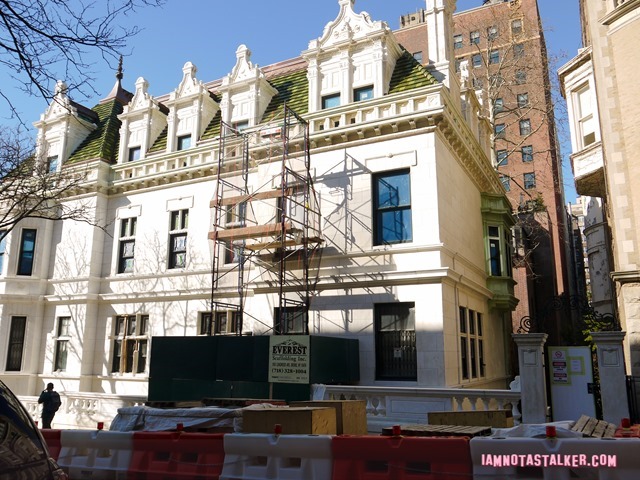 My dad has a saying he likes to use about people with uncanny good luck – "He could fall into a pile of sh*t and walk out with a brown suit."  That pretty much sums up the character of con man Neal Caffrey (Matt Bomer) on White Collar.  In the series' pilot, Neal is released from jail into the custody of the FBI's White Collar division, where he is to act as a consultant, helping agent Peter Burke (Tim DeKay) catch art thieves and forgers in return for his partial freedom (though he is able to live on his own and move freely, he is forced to wear an ankle bracelet).  When Neal scoffs at the seedy apartment the FBI has secured for him, Peter informs him that the low class digs cost $700 a month and if he can find more suitable accommodations for the same amount, he is welcome to move.  While shopping for clothes at a nearby thrift store in the scene that follows, Neal meets a wealthy widow named June (Diahann Carroll) who is donating her late husband's designer suits.  Neal and June strike up a conversation – and an unlikely friendship (turns out June's late husband was a con man, too!) – that ends with Neal moving into the idyllic attic apartment (complete with a large rooftop terrace) of June's massive mansion, said to be located at 87 Riverside Drive, for the bargain price of $700 a month.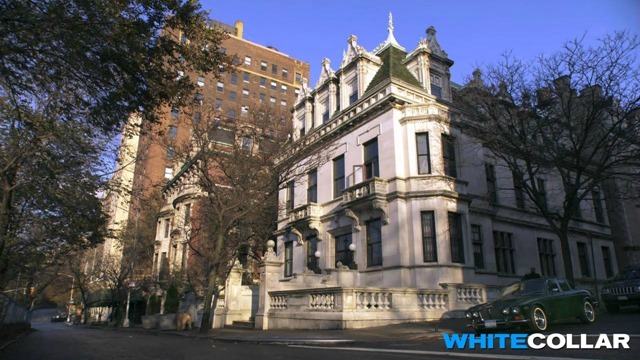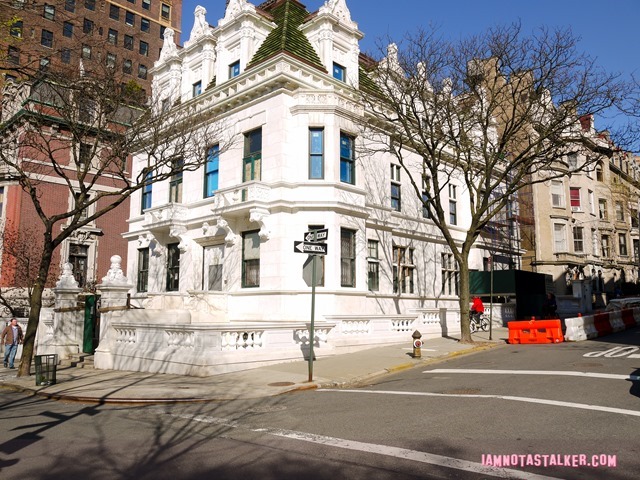 The exterior of the Schinasi Mansion was shown regularly in establishing shots of June's palatial pad throughout White Collar's six-season run.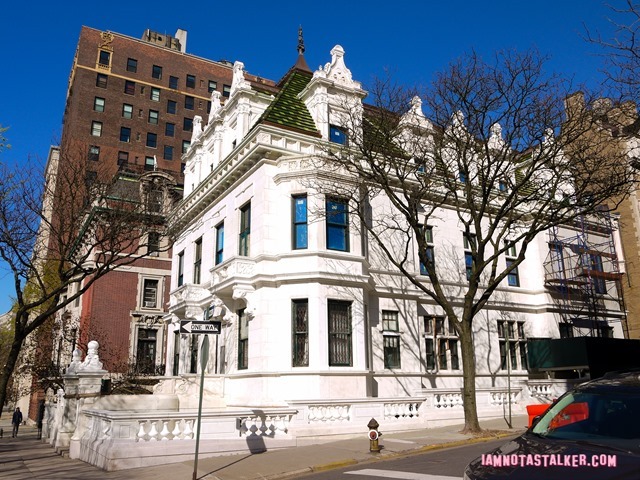 The home's actual interior was also utilized in several episodes, including the pilot (pictured below).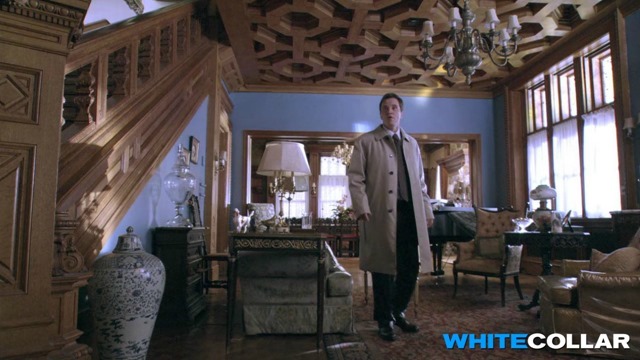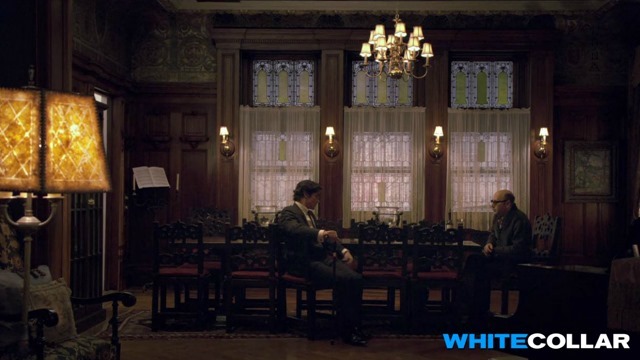 Neal's fabulous attic apartment, unfortunately, does not exist in real life, but was a studio-built set.  You can see what the Schinasi Mansion's attic area actually looks like here and here.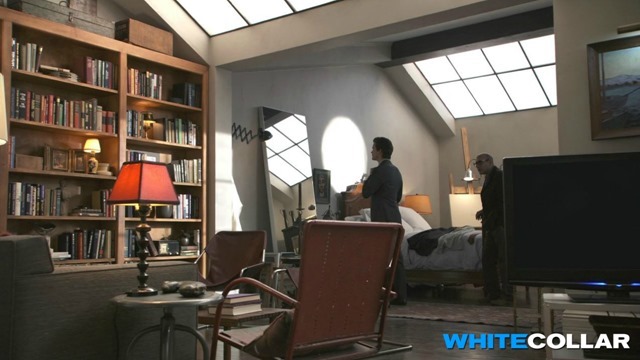 I've recently decided that if the Grim Cheaper and I ever buy a place and have the means to have it professionally decorated, we are so hiring a set designer rather than an interior decorator!  Ammiright?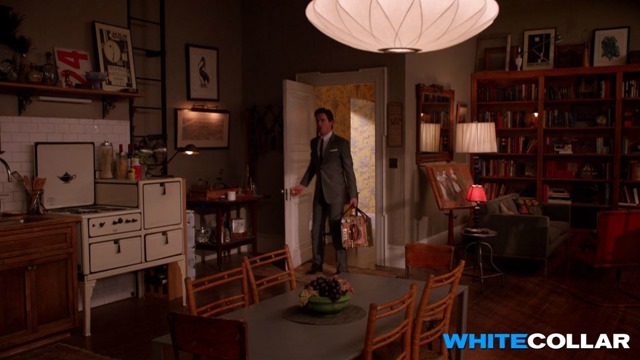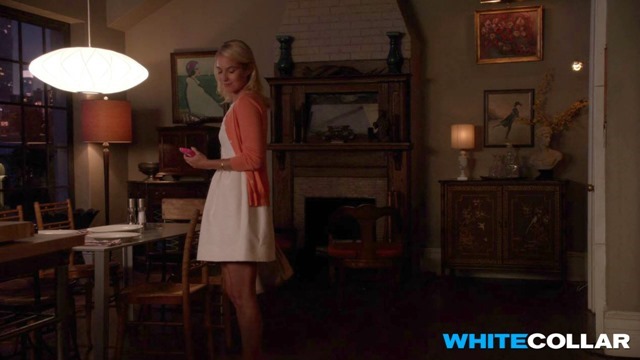 While Neal's uh-ma-zing terrace was also a studio-built set, I was thrilled to discover while researching this post that the patio scenes from the pilot were shot at an actual place – one of the penthouses at the Windsor Tower residential building, which is located at 5 Tudor City Place in Murray Hill.  You can see a photo of one of the actual Windsor Tower penthouse terraces here and a video of another one here.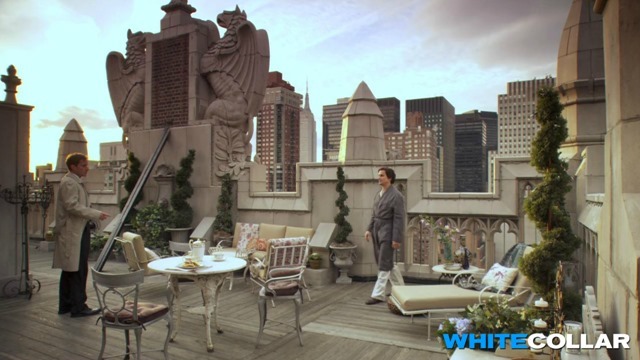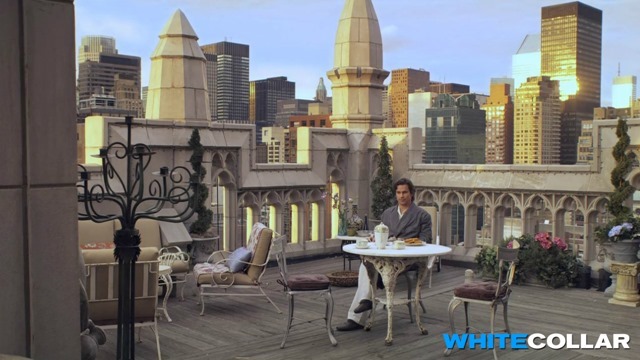 The set re-creation of Neal's terrace, which very closely resembles the Windsor Tower terraces (albeit a much smaller version), is pictured below.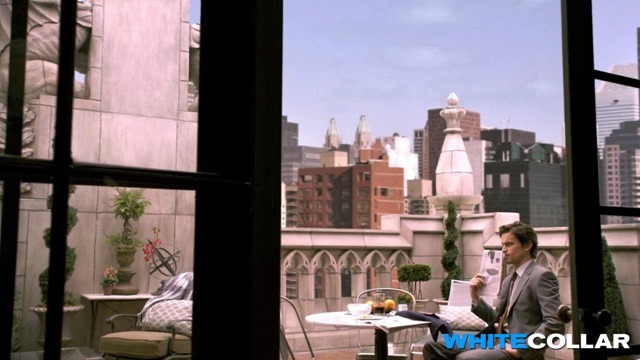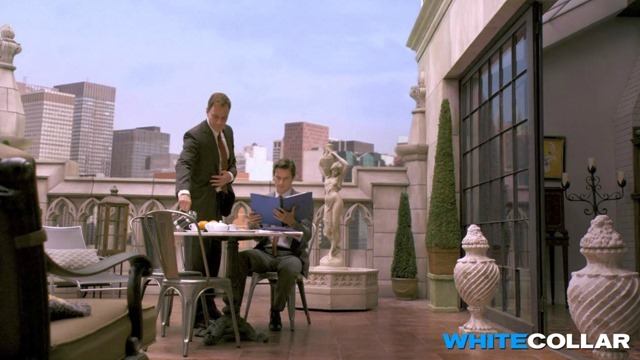 White Collar is hardly the first production to make use of the Schinasi Mansion.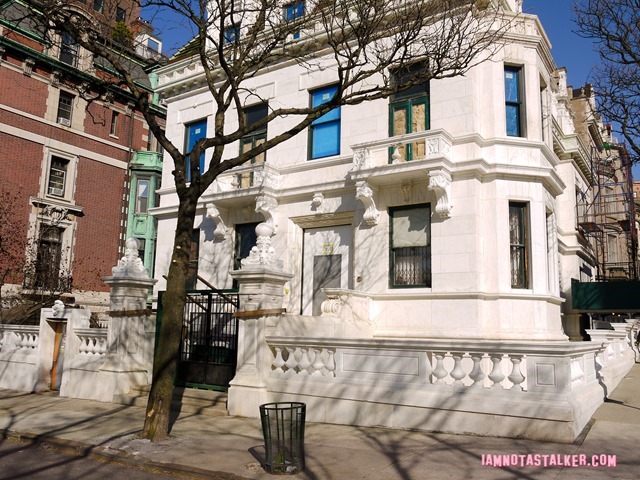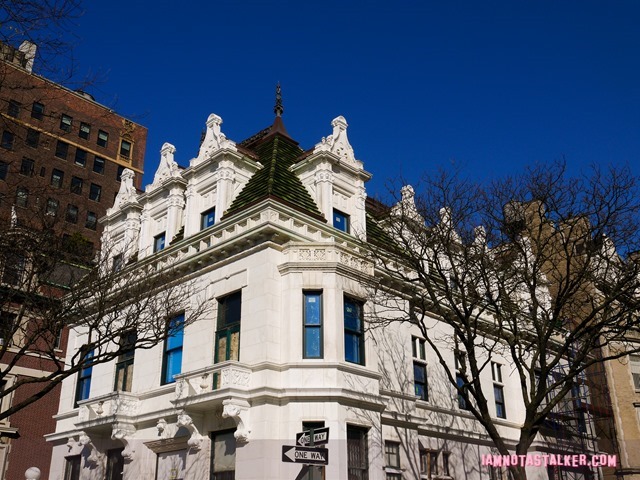 In the 1994 comedy Bullets Over Broadway, the dwelling masked as the home of actress Helen Sinclair (Dianne Wiest).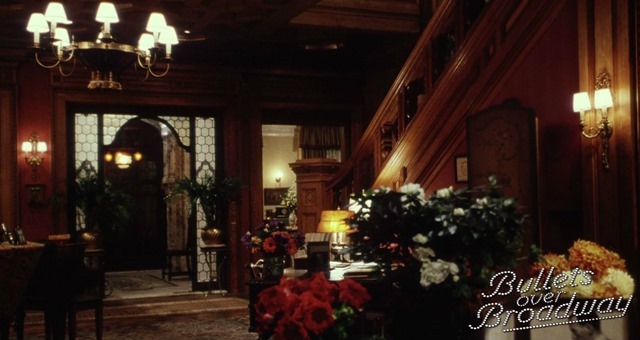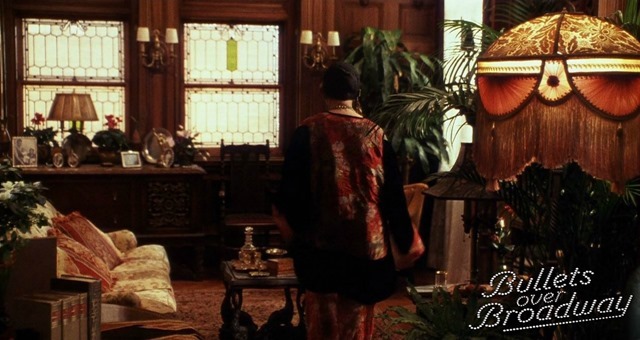 In the Season 3 episode of Damages titled "Your Secrets Are Safe," which aired in 2010, the mansion was the site of the Tobin family's Thanksgiving dinner.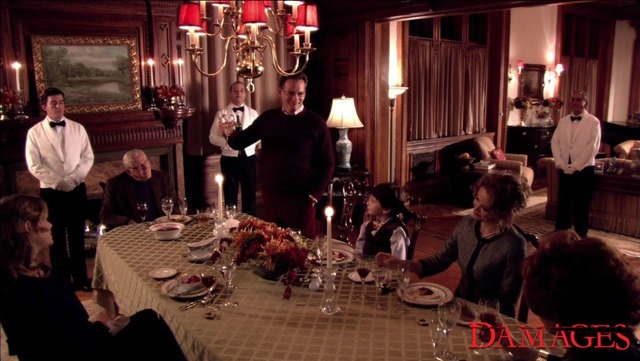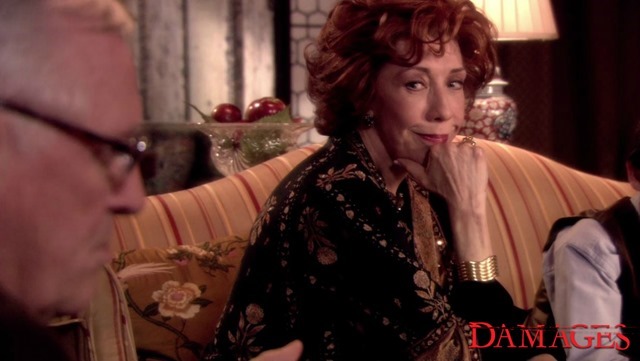 It, along with another massive mansion, was used as the residence of Spencer Fisher (Kyle Bornheimer) in the Season 2 episode of Royal Pains titled "Spasticity," which also aired in 2010.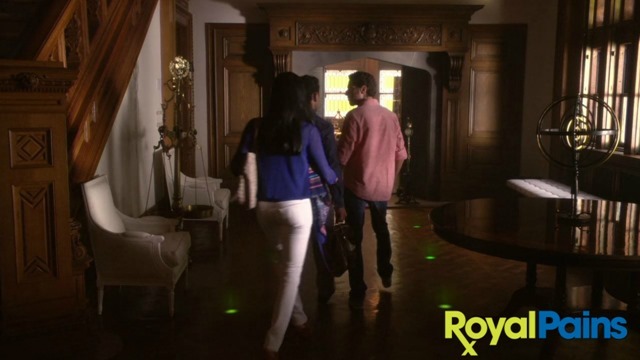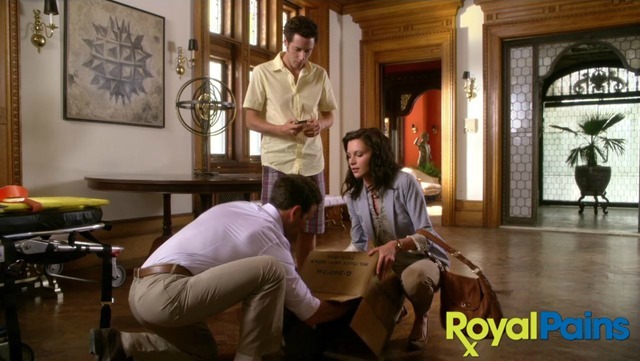 In the 2014 thriller Innocence, the property portrayed the home of Tobey Crawford (Graham Phillips).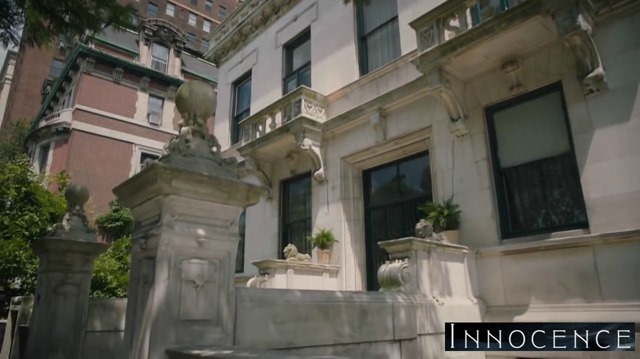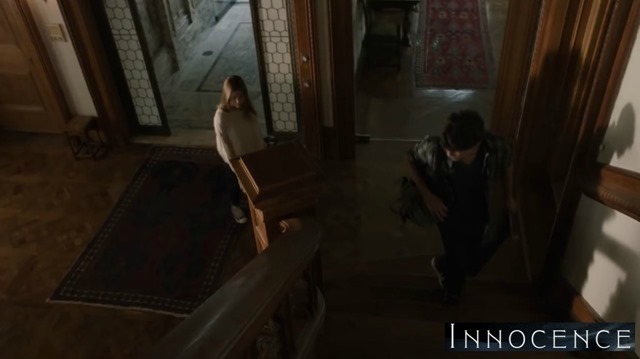 For more stalking fun, follow me on Facebook, Twitter, Instagram, Los Angeles magazine and Discover Los Angeles.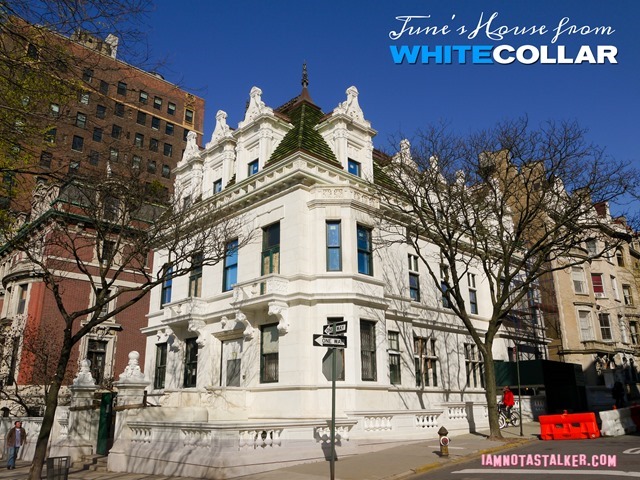 Until next time, Happy Stalking! 

Stalk It: The Schinasi Mansion, aka June's house from White Collar, is located at 351 Riverside Drive on New York's Upper West Side.
104402