The Ronald Reagan Presidential Library from "Veep"
May 15th, 2017 | By
Lindsay
| Category:
TV Locations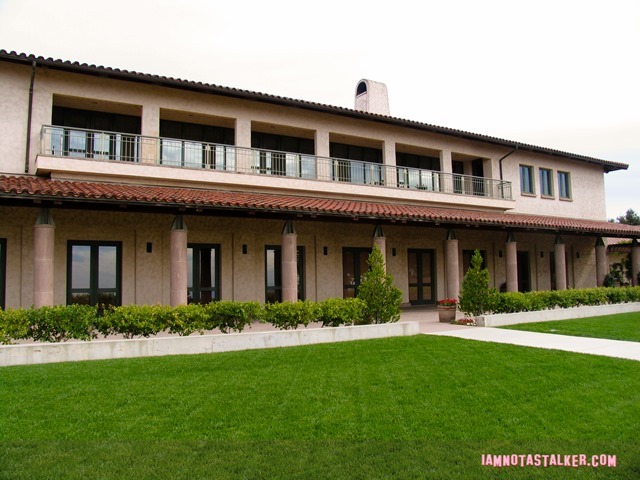 I don't do museums, as many of my longtime readers well know.  One that I did partake of and thoroughly enjoy, though, was The Ronald Reagan Presidential Library in Simi Valley, which I visited with my parents and the Grim Cheaper waaaay back in 2005 (so long ago that when I went looking for my photos of it to post here, I wasn't sure if they were film or digital!).  Surprisingly (to me, at least), I was thoroughly fascinated and engaged while venturing through the many unique exhibits chronicling the life of our nation's 40th president, especially those dedicated to his Hollywood years.  But, being that the site was not a filming location at the time, I didn't deem it blog-worthy.  So I was thrilled when I spotted the place pop up on the recently-aired Season 6 episode of Veep titled "Library," as it meant I could finally devote a column to it.
The Ronald Reagan Presidential Library was initially established in 1991, 2 years after The Gipper left office.  The dedication ceremony, which took place on November 4th, was attended by a wide array of important figures from our nation's history, including George H.W. Bush, Richard Nixon, Gerald Ford, Jimmy Carter, then President George W. Bush, Lady Bird Johnson, Betty Ford, Barbara Bush, Pat Nixon, Rosalynn Carter, John F. Kennedy Jr., and Caroline Kennedy.  The legion of notable attendees led Ronald Reagan Foundation chairman Lodwrick Cook to proclaim the event as "the largest gathering of American Presidents and Presidential families ever assembled."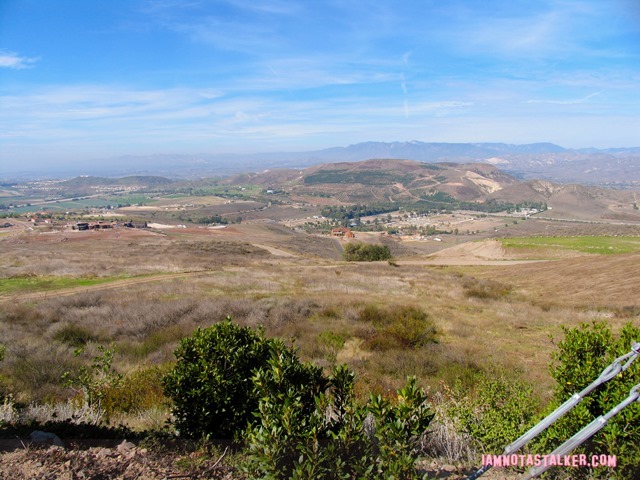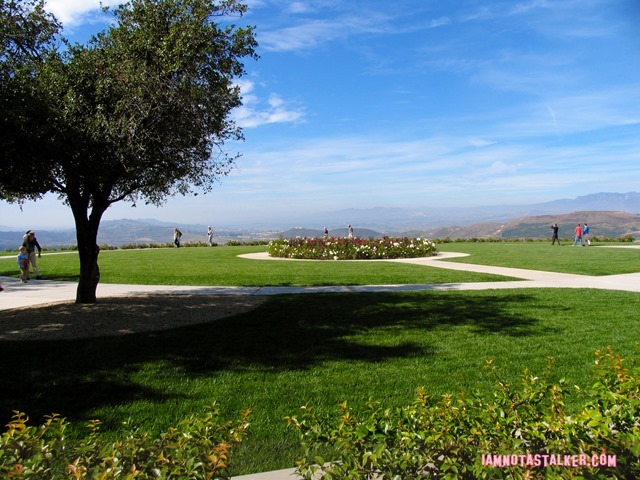 The $60-million library (the most expensive presidential library to be built at the time) originally sat on 100 acres and boasted 22,000 square feet of exhibit space.  Thanks to a large expansion and land purchase, the acreage now totals 300 and the library now encompasses a whopping 125,000 square feet of exhibits.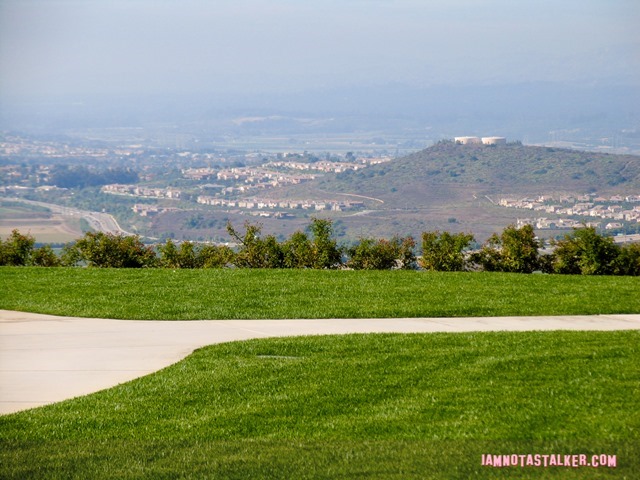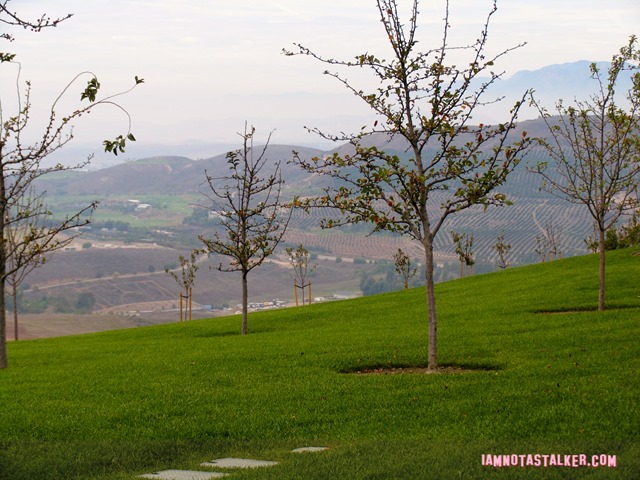 The Spanish-style museum, which was renovated in 2011, is chock full of slices of Americana, as well as artifacts and mementos honoring Reagan's life, including a 9-foot-tall section of the Berlin Wall, a steal beam retrieved from the World Trade Center site, the actual Chasen's booth where Ronald proposed to wife Nancy, two restaurants, countless photographs, a presidential limousine, a multitude of the president's handwritten love letters to Nancy (which were my favorite part of the entire museum – I teared up reading nearly each and every one), and re-creations of the Oval Office, East Wing, White House Rose Garden, and White House West Lawn.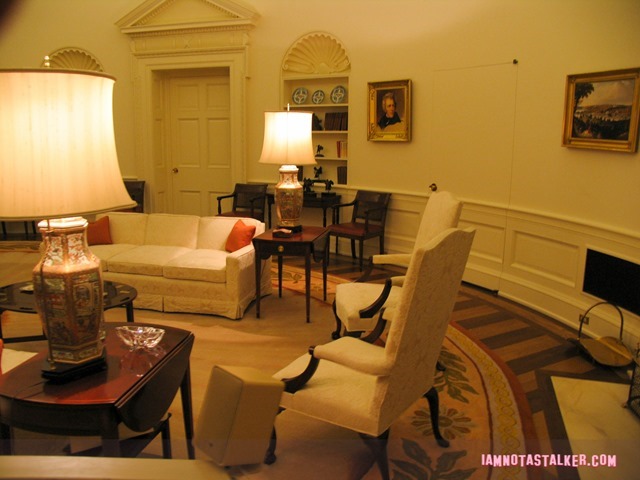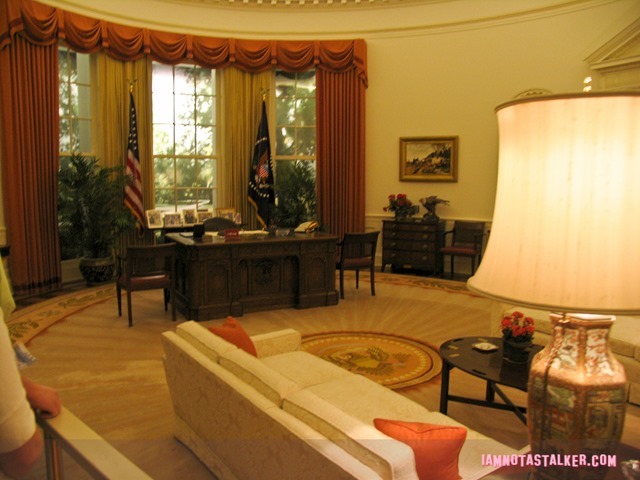 The library is also home to the Air Force One Pavilion, a massive exhibit hall housing a former Air Force One aircraft that was utilized by seven U.S. presidents, including Nixon, Carter, Ford, George H.W. Bush, George W. Bush, and Bill Clinton.  The plane, known as "SAM 27000" or the "Spirit of '76," was installed at the site in 2004, its nose mounted upward to appear as if it is just taking flight, as it did so many times throughout the course of Reagan's presidency (during which it flew him over 660,000 miles, to 26 foreign countries and 46  different states).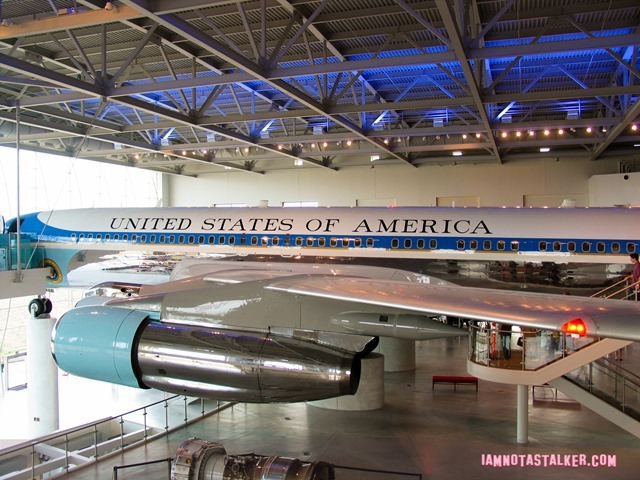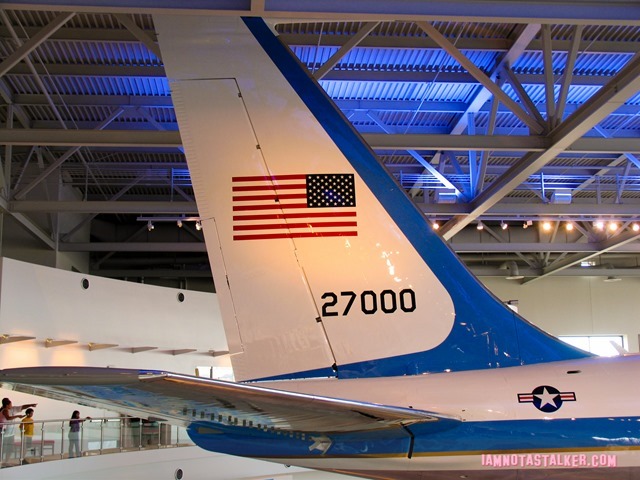 The Ronald Reagan Presidential Library also serves as the final resting place of both the former president and Nancy.  (Nancy passed away on March 6th, 2106, long after we visited the site in 2005.)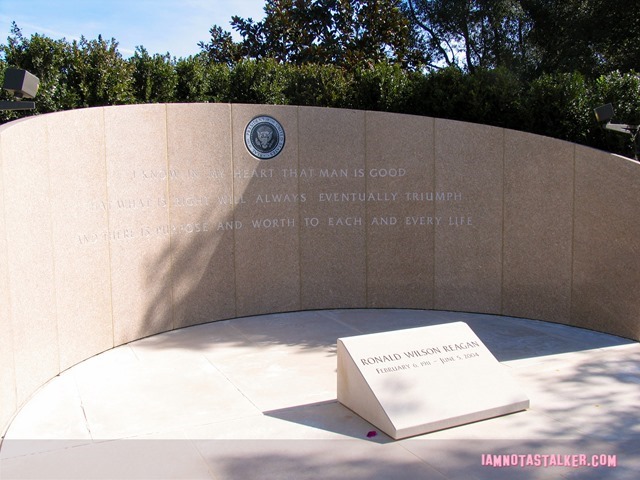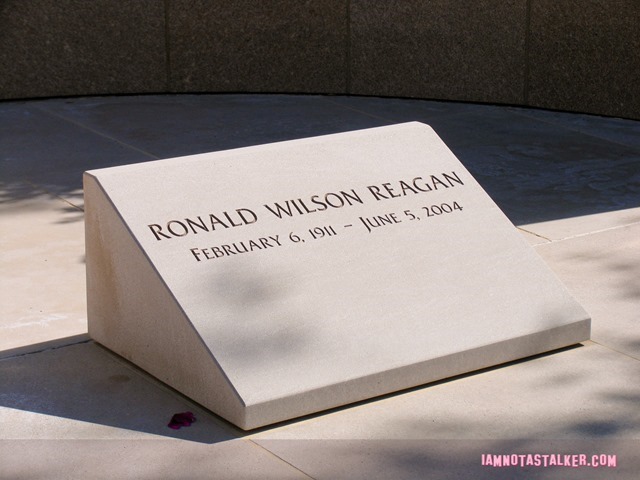 On Veep, The Ronald Reagan Presidential Library masked as the Stuart Hughes Presidential Library, the opening of which former president Selina Meyer (Julia Louis-Dreyfus) and her staff attend, despite Selina's assertion that "I don't understand how a guy who never cracked a book can open up a library."  Filming of the "Library" episode took place in the Air Force One Pavilion, where Selina is miffed to learn that all of the former presidents in attendance have gathered for an "impromptu" photo shoot in front of Air Force One without her.  As she says, "Former f*ckers!  This is as 'impromptu' as a colonoscopy, except with quadruple the a**holes."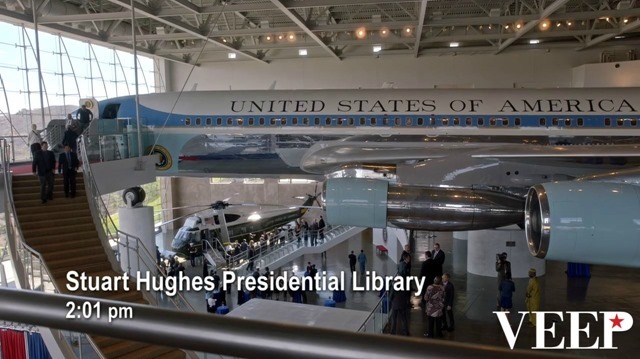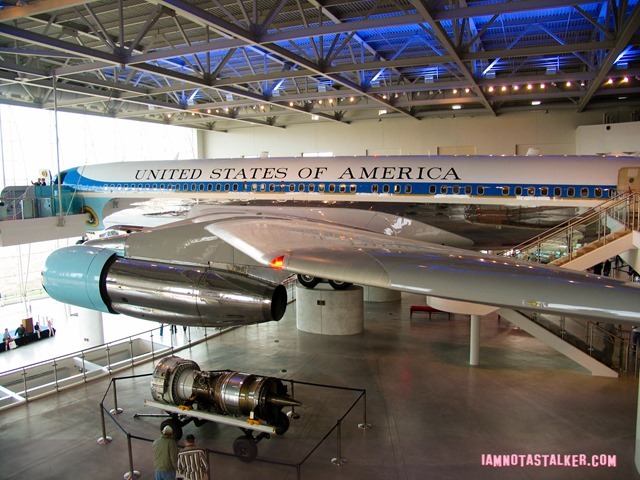 You can check out some photos of the filming, which took place on October 10th, 2016, here.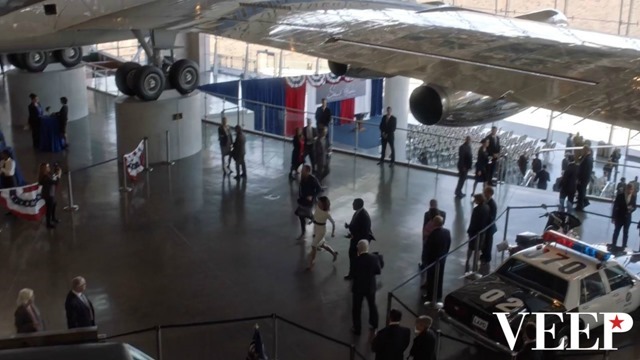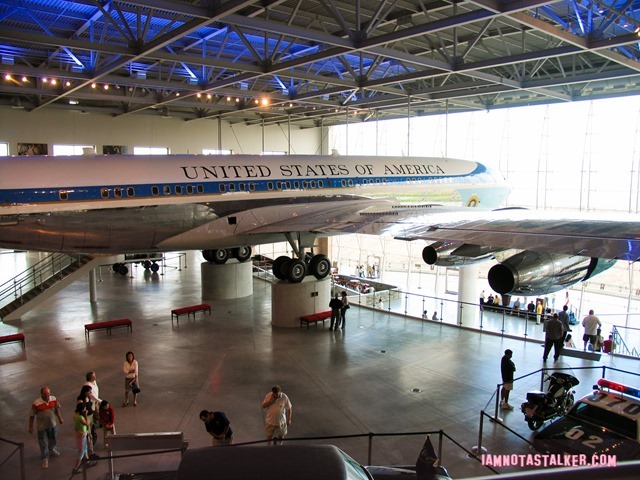 Filming also included some shots of the library's President Johnson-era Marine One helicopter, which I somehow failed to take photos of while I was there.  (The choppers utilized during Reagan's presidency have not yet been decommissioned and are still in use today as Navy VIP transports, which is why one of Johnson's is on display instead).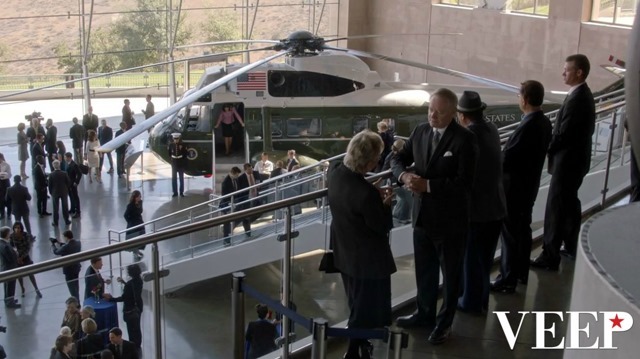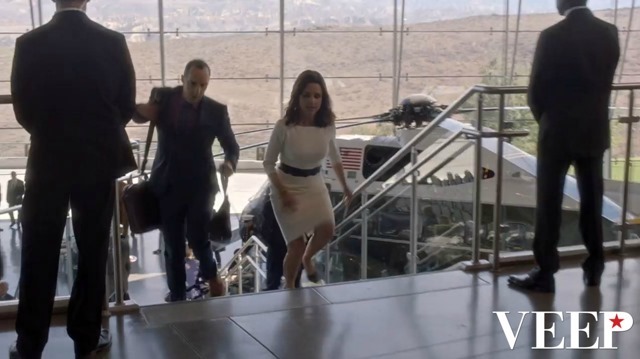 Per Veep executive producer David Mandel's Instagram, Hoyt Steptoe's (Bo Foxworth) press conference from the episode was also shot on the grounds of the library.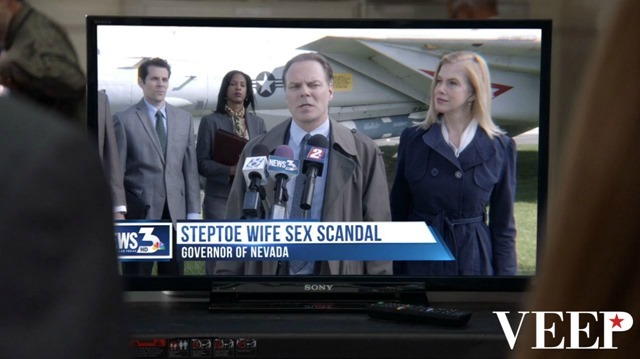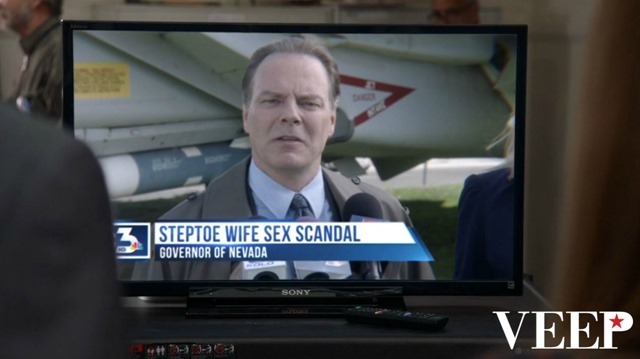 And while I would have bet money on the Reagan Library's Oval Office re-creation being used in the scene in which Selina sits behind the presidential desk – and then gets stuck climbing back over the barricade – upon closer inspection, that does not appear to have been the case.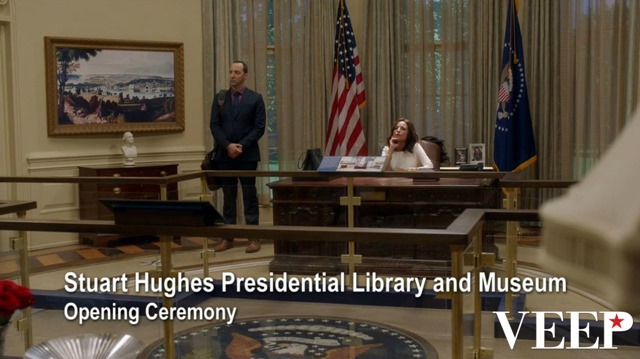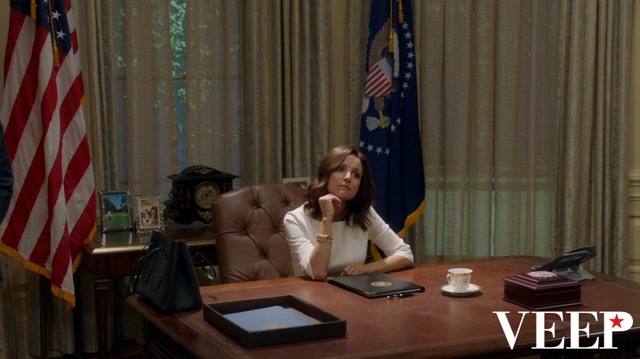 Though the Reagan Library Oval Office does have a barricade that bars visitors from sitting behind the mock-up of the Resolute desk, it runs along the outer edge of the room, not down the middle as was portrayed on Veep – which was my first clue that a set may have been utilized in the scene.  A window frame provided the second clue.  As you can see in images here, here and here in comparison to the caps below, the window frame visible behind Selina in the segment is much more ornate than that of the actual library.  (On a side-note – Selina's hilarious "flipturn" over the barricade apparently caused Louis-Dreyfus a bit of bruising.  And on another side-note – Barstool Sports wrote-up a hilarious blurb on said bruise that Seinfeld fans will likely appreciate.)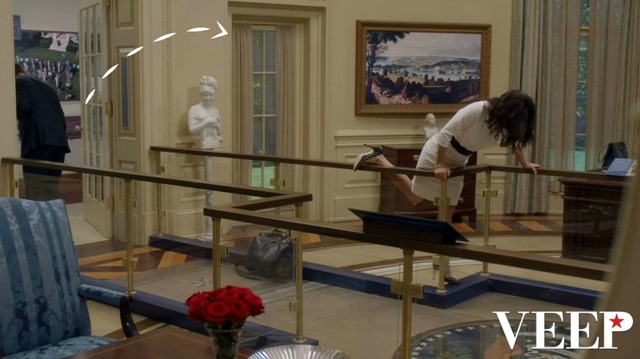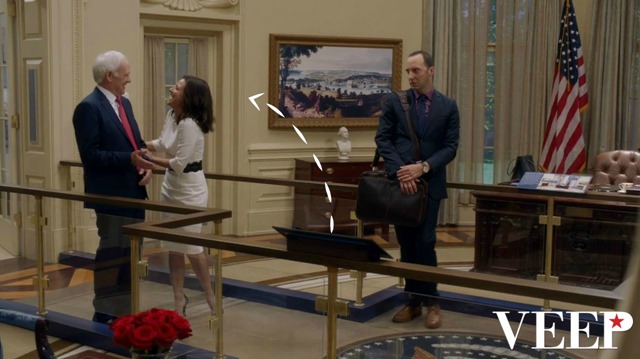 According to this Lansing State Journal article, Veep is the only scripted show to have done any filming at The Ronald Reagan Presidential Library, though the site has been utilized for a few documentaries and televised events.  Politically-minded fellow stalkers may remember that on September 16th, 2015, the second Republican presidential debate took place in the Air Force One Pavilion.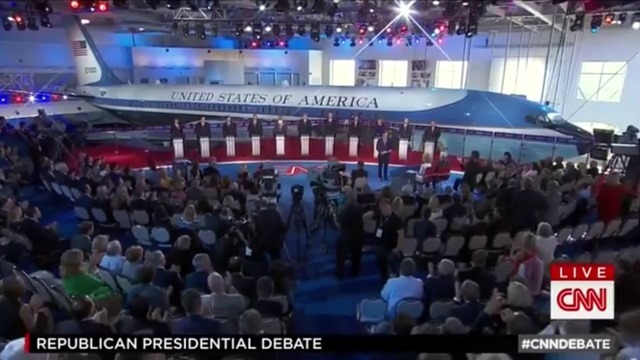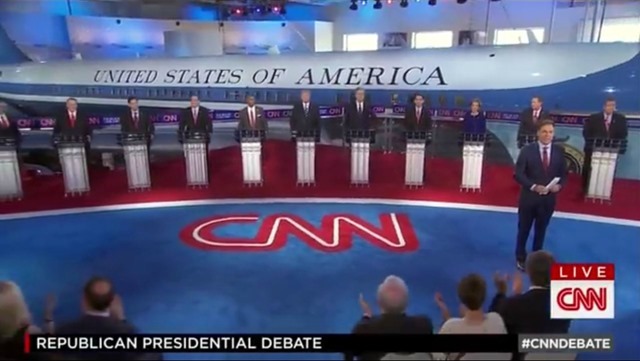 For more stalking fun, follow me on Facebook, Twitter, Instagram, Los Angeles magazine and Discover Los Angeles.
Until next time, Happy Stalking! 

Stalk It: The Ronald Reagan Presidential Library, from the "Library" episode of Veep, is located at 40 Presidential Drive in Simi Valley.  You can visit the museum's official website here.
104913