Sam's Apartment from "A Few Good Men"
Jun 2nd, 2017 | By
Lindsay
| Category:
Movie Locations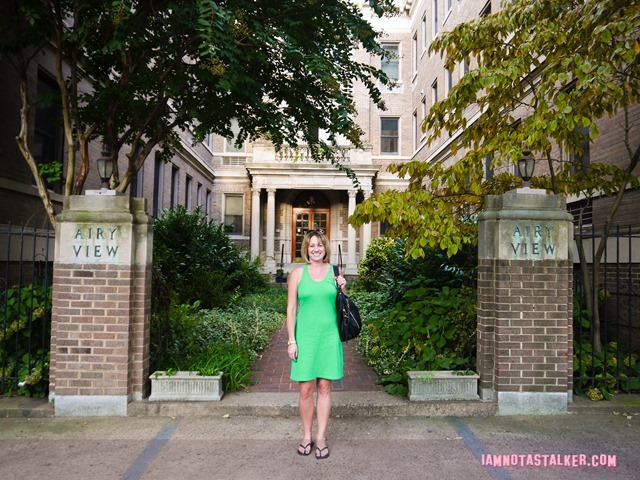 At the risk of saturating my blog with A Few Good Men locations, I'm back today with yet another spot from the 1992 courtroom drama.  (And I still have an additional AFGM locale up my sleeve, which I will be writing about soon.)  Last September, while in Washington, D.C. – where A Few Good Men was set and partially filmed – I dragged the Grim Cheaper, my good friend Nat, her boyfriend Tony, and her mom Marlys (yeah, there was a whole brood of us) out to Adams Morgan to stalk the apartment building where Lt. (j.g.) Sam Weinberg (Kevin Pollack) lived.
The building, which is known as Airy View in real life, only appeared once in A Few Good Men, in the scene in which Sam and his co-counsel, Lt. Daniel Kaffee (Tom Cruise), discuss both Sam's daughter's first word and whether or not Daniel should encourage their clients to take a plea deal in the Pfc. William Santiago (Michael DeLorenzo) murder case.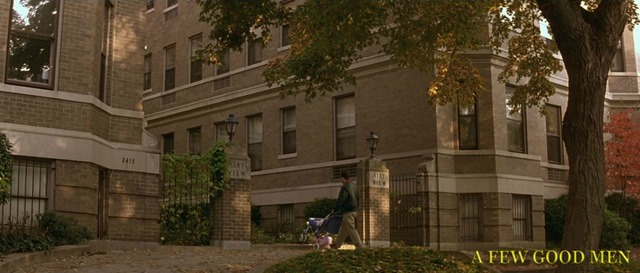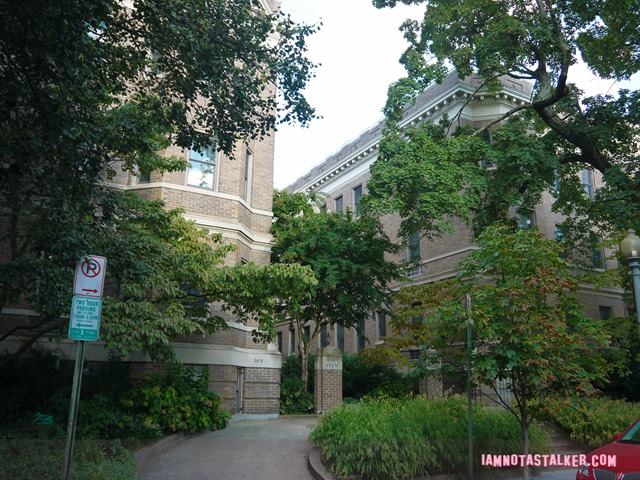 Considering how brief the scene is, it is incredible how instantly recognizable Sam's building is – but that could just be a testament to how many times I've seen the movie.  Though, Nat and Tony easily recognized it, as well, and they aren't nearly as obsessed with the flick as I am.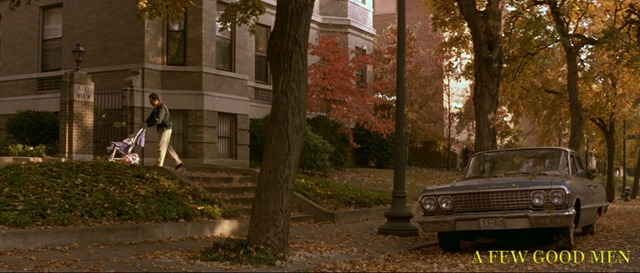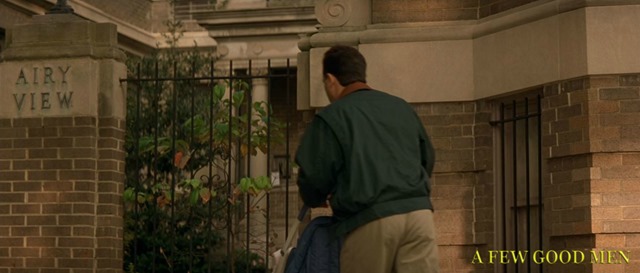 I found this spot thanks to my friend Owen (of the When Write Is Wrong blog), who provided me with quite an extensive list of D.C.-area filming sites prior to my East Coast trip.  Owen, in turn, found it via the Movie Tourist website.  I am guessing that Movie Tourist tracked it down thanks to the fact that both "Airy View" and an address number of "2415" are visible in the scene shot at Sam's building.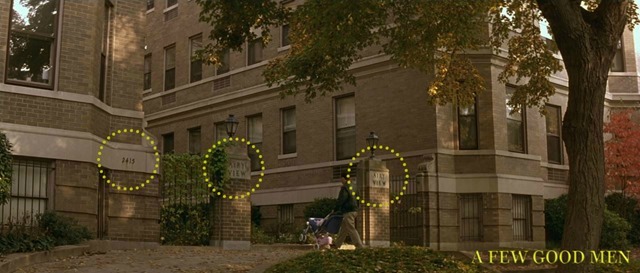 In real life, the three-story Beaux Arts-style structure houses twenty condominium units.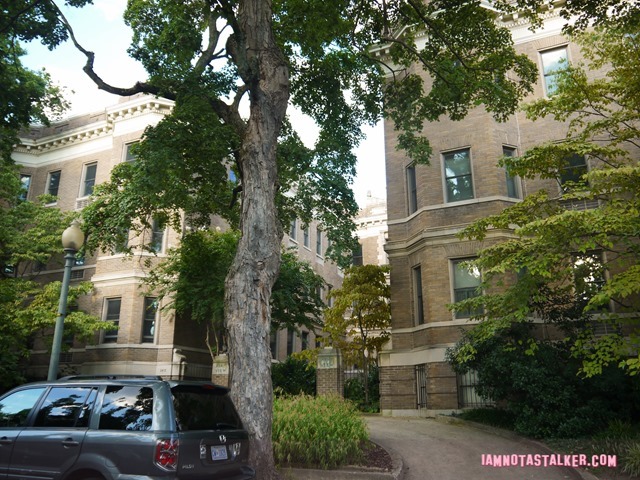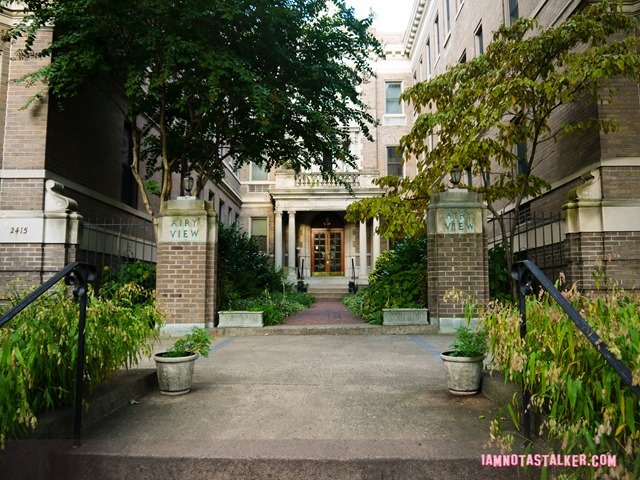 Airy View was built from 1910 to 1911 and was designed by the L.E. Simpson & Co. architecture firm.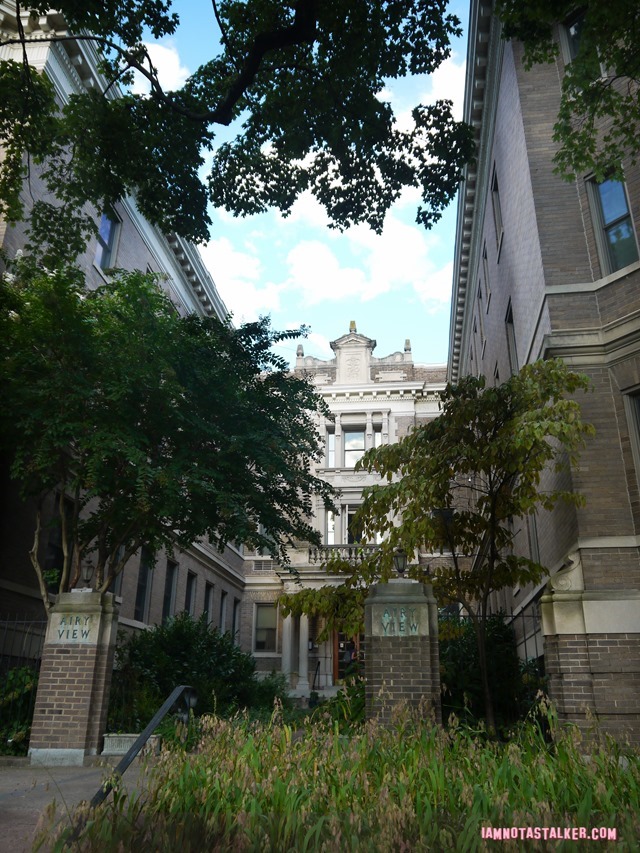 The gorgeous building features a recessed formal entrance with French Classical detailing and a landscaped central courtyard.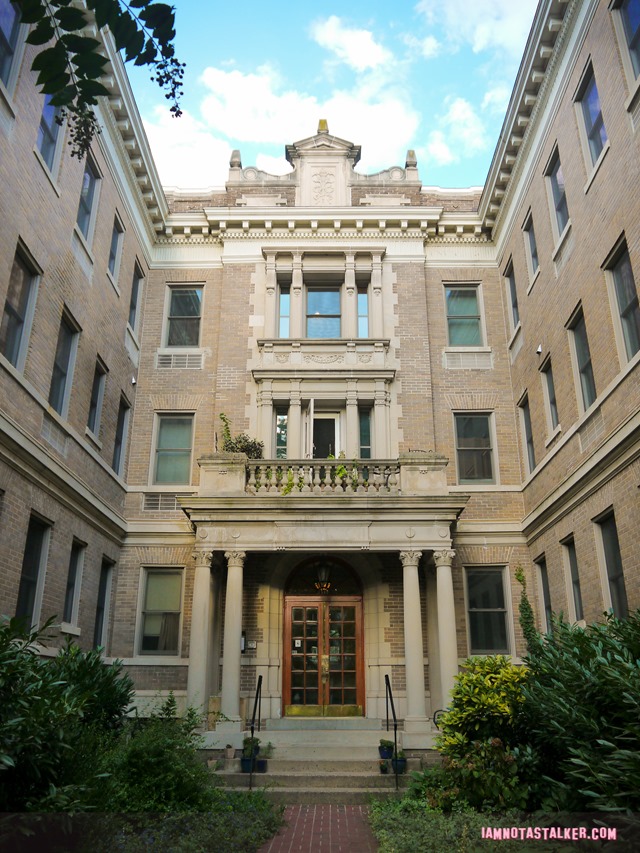 Airy View has a very Midnight-in-the-Garden-of-Good-and-Evil thing going for it, which I love.  It's almost hauntingly beautiful.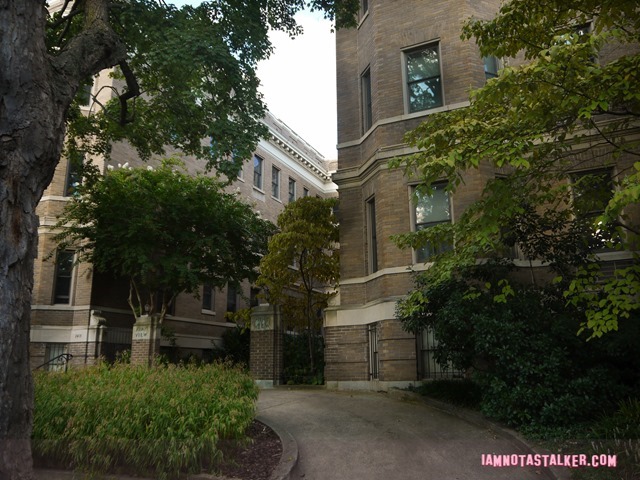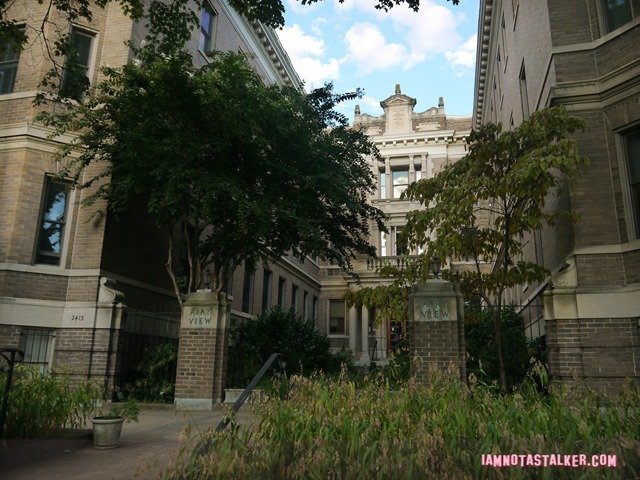 You can check out a photo of one of the building's actual units here (those brick walls!) and here.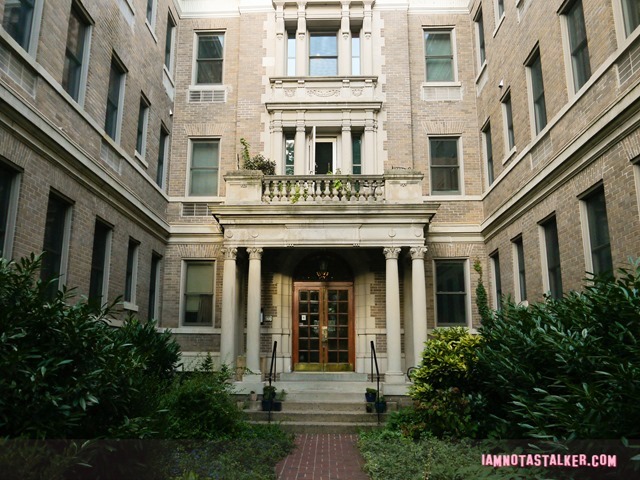 For more stalking fun, follow me on Facebook, Twitter, Instagram, Los Angeles magazine and Discover Los Angeles.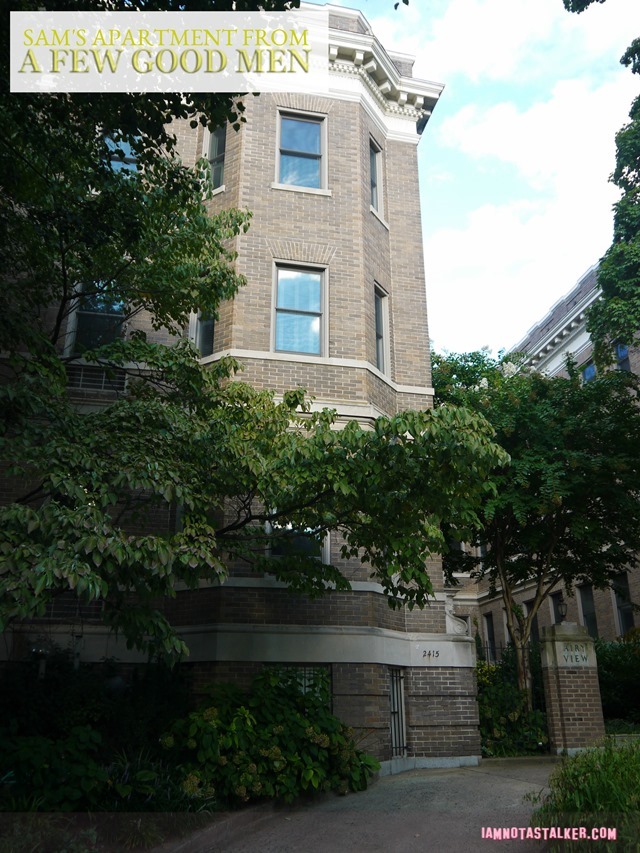 Until next time, Happy Stalking! 

Stalk It: Airy View, aka Sam Weinberg's apartment from A Few Good Men, is located at 2415 20th Street NW in the Adams Morgan neighborhood of Washington, D.C.
105217