Old Tony's on the Pier from "The O.C."
Jun 7th, 2017 | By
Lindsay
| Category:
TV Locations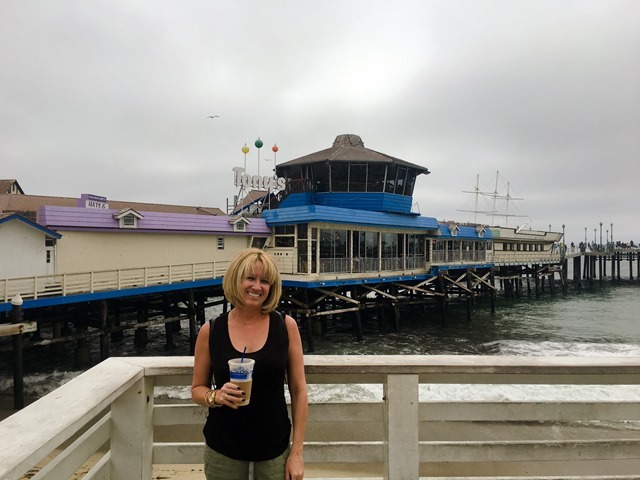 The Baader-Meinhof phenomenon has been in full effect lately when it comes to Old Tony's on the Pier, a Redondo Beach restaurant I stalked way back in January 2012 with my good friend Mike (he provided many of the images in this post), but have yet to blog about.  First, Alison Martino, founder of the fabulous Vintage Los Angeles Facebook page, posted some photos of the nautical-themed eatery on her Instagram in May.  Then last week, a link to an L.A. magazine article titled "100 Places Where You Can Experience Retro Los Angeles," which featured a blurb on Tony's, landed in my inbox.  So I figured the universe was trying to tell me it was high time I dedicate a post to the place.
Old Tony's on the Pier was originally founded in 1952 by a commercial fisherman/World War II veteran named Anthony Trutanich, who figured that running a restaurant had to be easier than angling for ocean life.  Initially known simply as "Tony's," the eatery was established inside of a small shack-like space overlooking the Pacific on the Redondo Beach Pier.  Though the restaurant business proved just as demanding as commercial fishing, Tony's quickly became a success.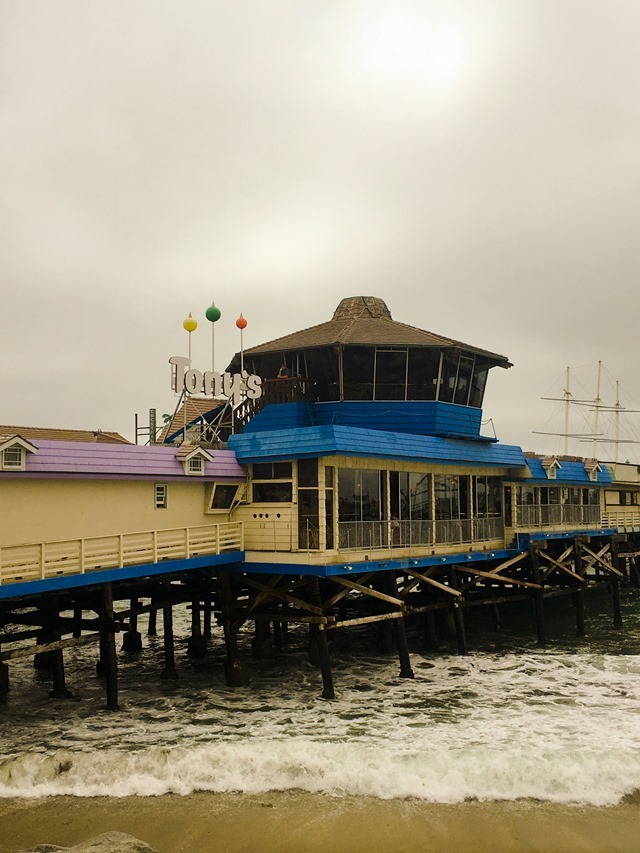 Even celebrities were clamoring to get a table.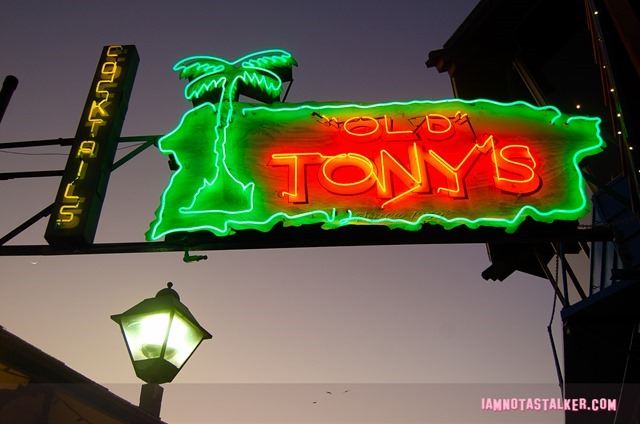 Just a few of the luminaries who have dined on the premises include Ronald Reagan, Michael Rapaport, Bob Hope, Ann-Margret, Florence Henderson, Phyllis Diller, Frank Sinatra, Danny DeVito, Johnny Carson, Barbara Streisand, Dean Martin, Candice Bergen, Telly Savalas, and Jay Leno.  Tony's entrance is wallpapered with autographed headshots of the restaurant's many famous fans.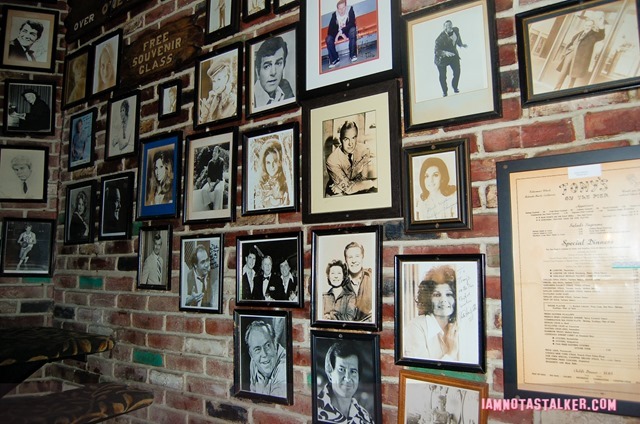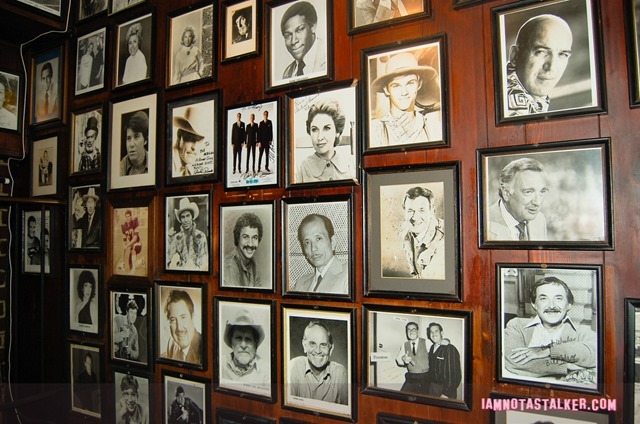 Tony's proved so popular that Trutanich expanded it twice.  In 1961, he added a large patio to the site and then in 1963, he installed an octagonal-shaped second story that he designed himself.  The crow's-nest-like space houses a circular bar known as "op o' Tony's."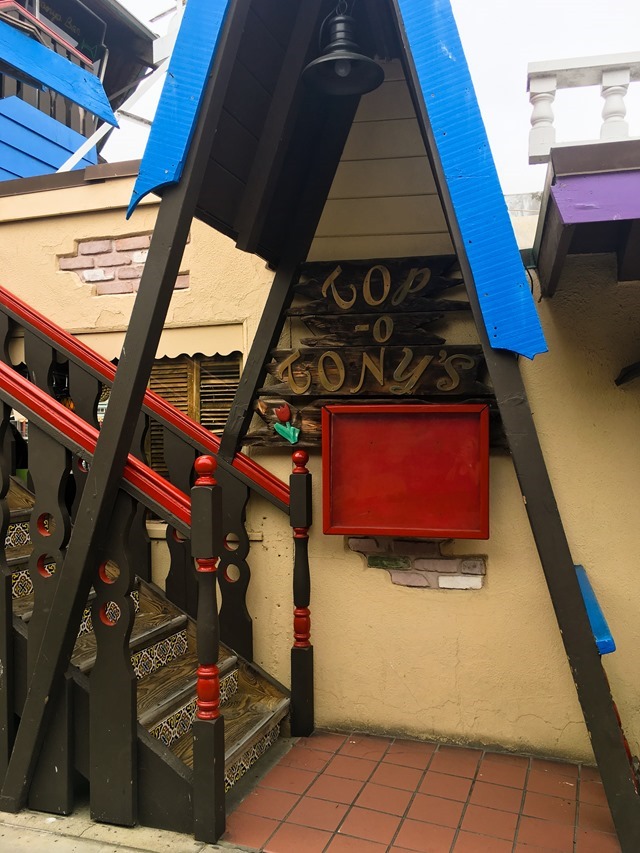 In 1969, Trutanich opened a sister restaurant just across from his inaugural eatery and dubbed it "Tony's Fish Market."  It was at that time that the original site was renamed "Old Tony's" or "Tony's on the Pier."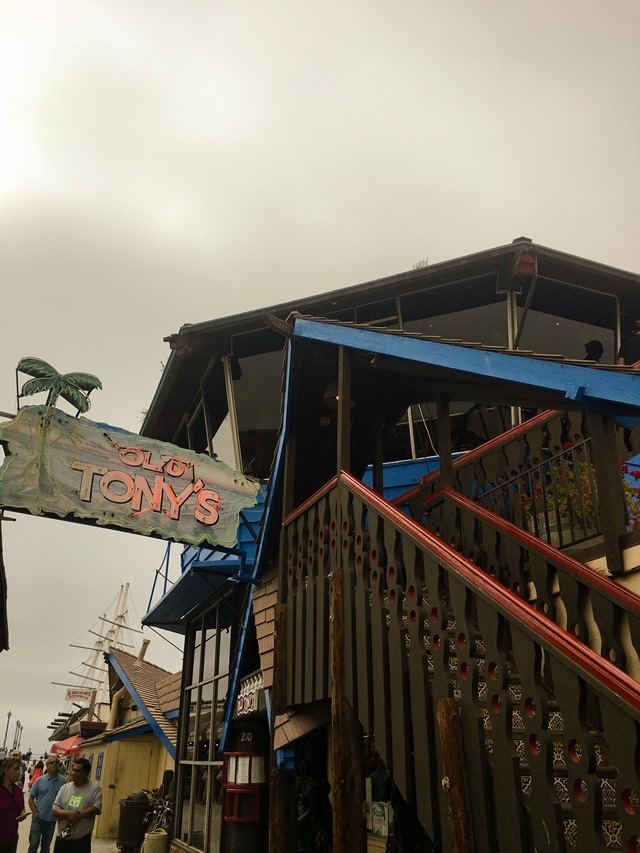 Though a fire destroyed much of the Redondo Beach Pier in 1988, Old Tony's remained intact.  Trutanich became the driving force behind the structure's rebuild, earning the nickname "Godfather of the Pier."  Sadly, Tony passed away in 2007 at the age of 84.  His two sons, Tony Jr. and Michael, subsequently took over running the restaurants.  While they closed Tony's Fish Market in 2008, Old Tony's remains intact and is still going strong today, 65 years after its inception.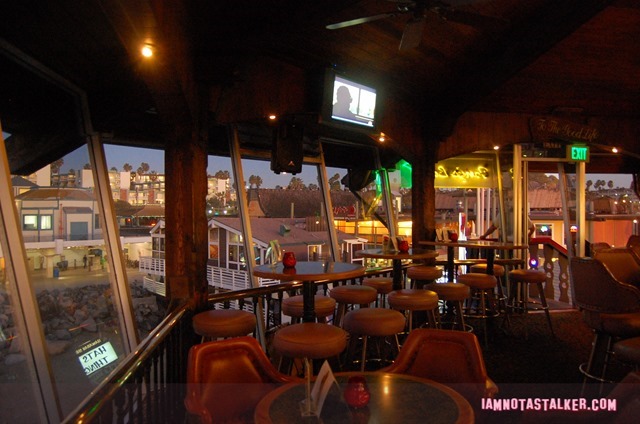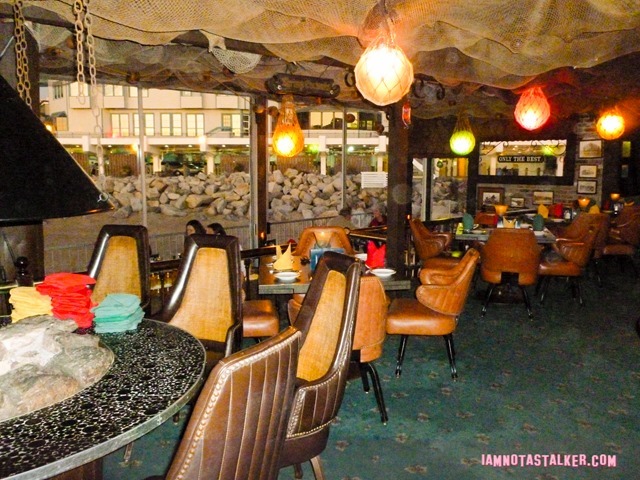 Very little of Old Tony's kitschy décor has been changed since it opened (though some renovations are planned for the near future, unfortunately), which is perhaps why it has proved popular with both patrons and location scouts.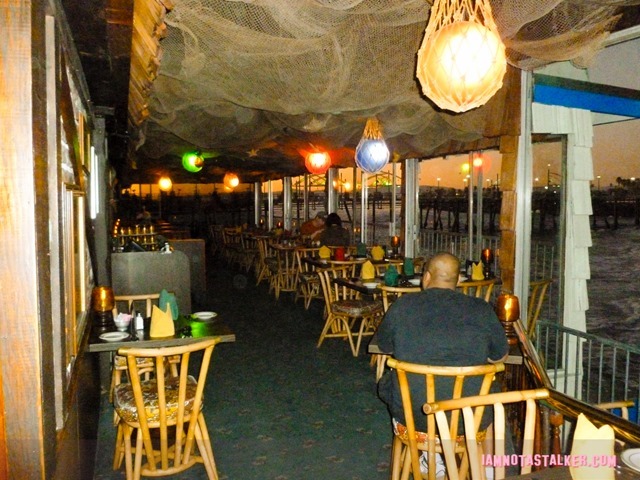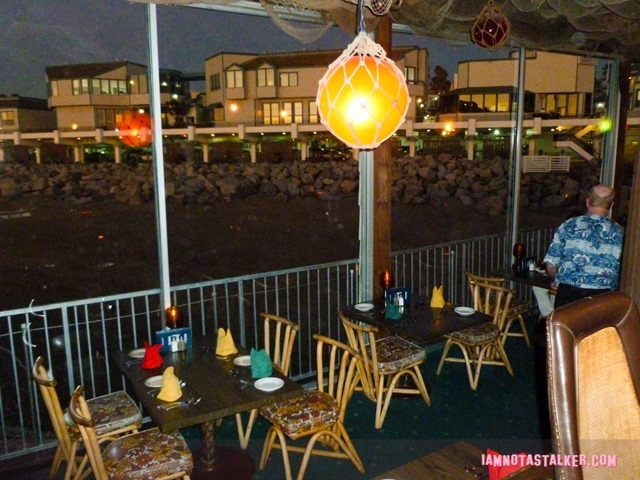 In the Season 3 episode of The O.C. titled "The Pot Stirrer," Julie Cooper (Melinda Clarke) and Dr. Neil Roberts (Michael Nouri) met for a very brief lunch date at the eatery.  Both the exterior . . .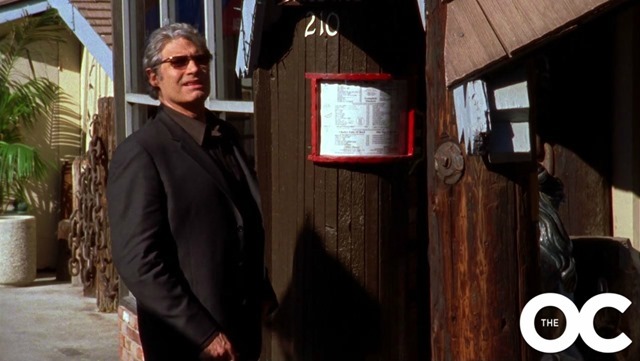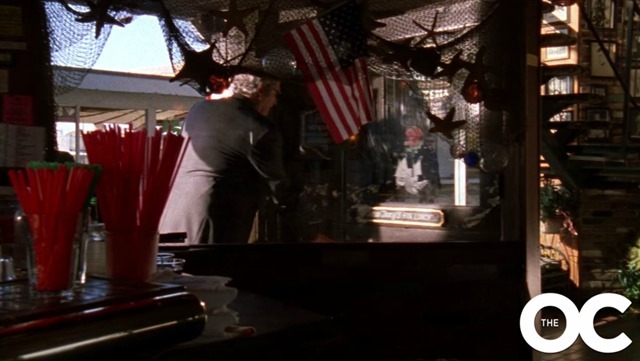 . . . and the interior of the place were featured in the episode.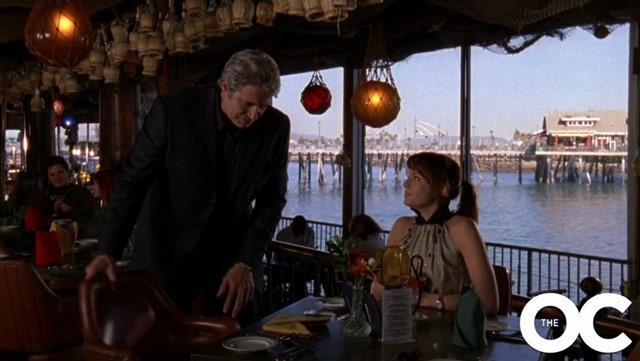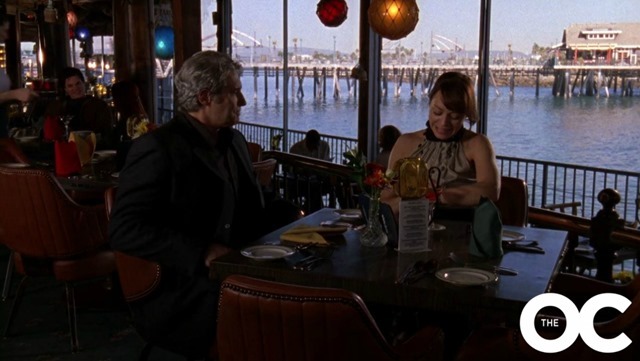 According to the super nice servers we spoke with while stalking the place (that's them below!), Old Tony's has also appeared in the television shows House M.D. and Riptide, though I am unsure of which episodes specifically.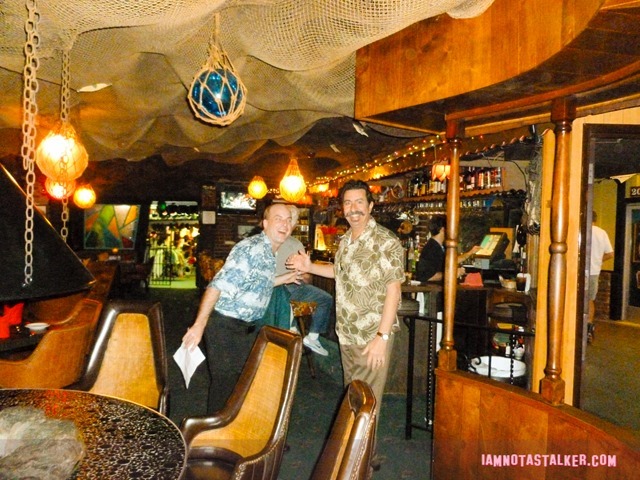 For more stalking fun, follow me on Facebook, Twitter, Instagram, Los Angeles magazine and Discover Los Angeles.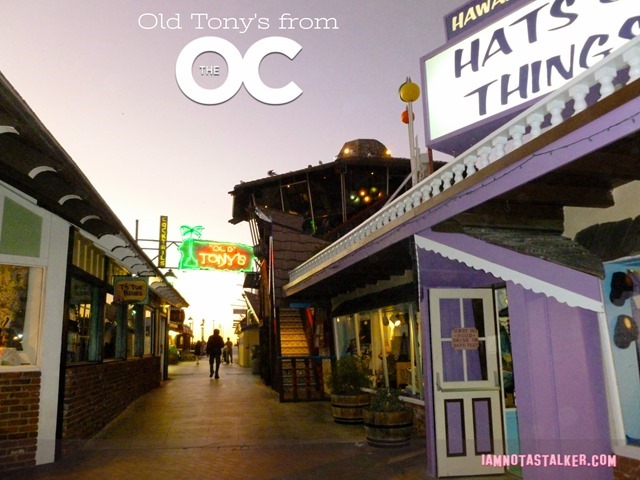 Until next time, Happy Stalking! 

Stalk It: Old Tony's on the Pier, from "The Pot Stirrer" episode of The O.C., is located at 210 Fisherman's Wharf in Redondo Beach.  You can visit the eatery's official website here.
105325