The Fourth of July Parade Location from "The Wonder Years" Finale
Jul 3rd, 2017 | By
Lindsay
| Category:
TV Locations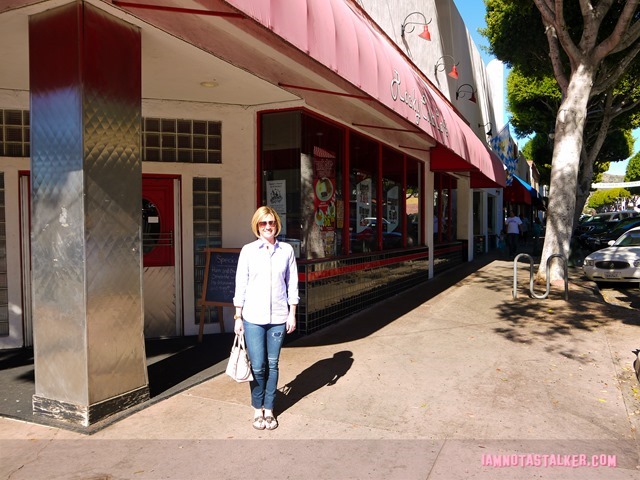 Americans nationwide will be gathering together tomorrow to celebrate the birth of our country.  So what better time than today to write about a location related to the holiday?  Back in late 2015, I stalked the street where Kevin Arnold (Fred Savage) and his family and friends attended a July 4th parade in the final episode of The Wonder Years, Season 6's "Independence Day."  Filming of the nostalgic – and, let's face it, incredibly sad – scene, which was the second to last of the entire series, took place on Greenleaf Avenue in Uptown Whittier.  Though I had planned on blogging about the picturesque street last year in honor of the Fourth, I somehow completely forgot to do so.  Then, in a rather fortuitous turn, I randomly came across my images of the site while going through old photographs a couple of days ago.  Talk about perfect timing!
Uptown Whittier was originally established in 1887.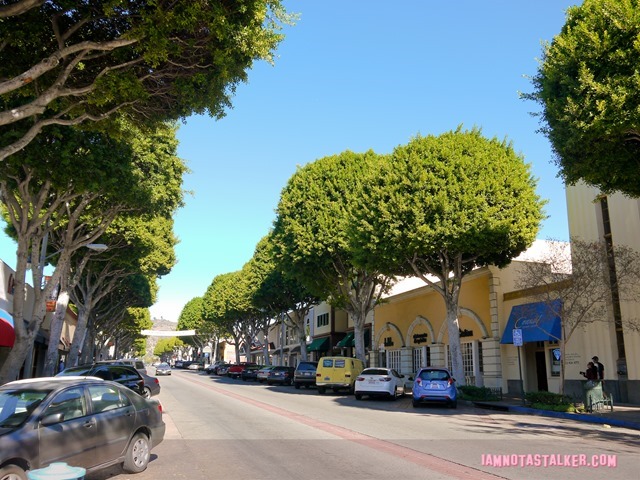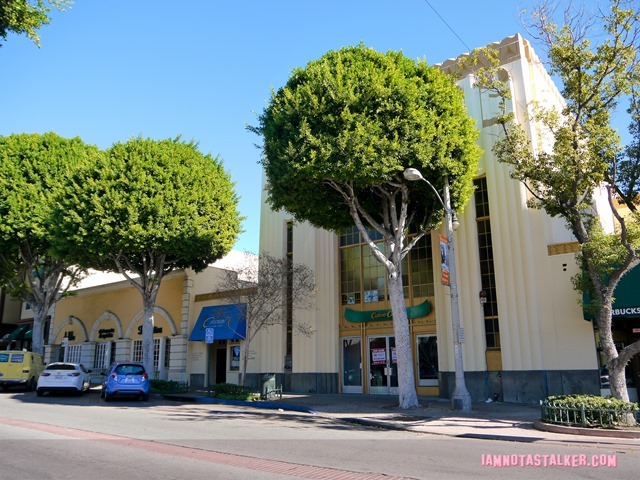 The charming business district, which is centered around tree-lined Greenleaf Avenue, boasts shops, boutiques, restaurants, bars, cafes, and a historic theatre.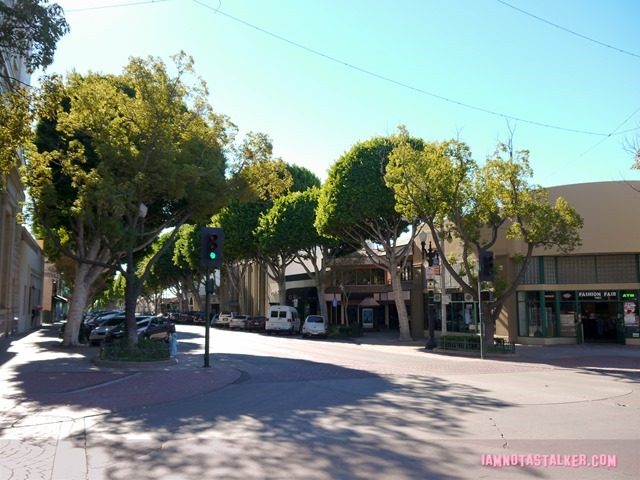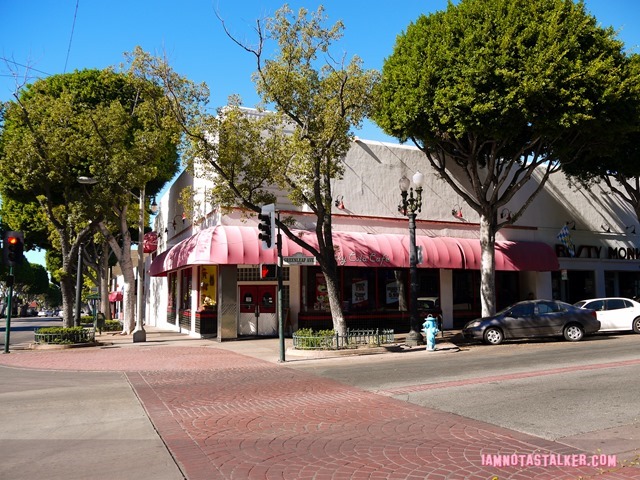 The district also boasts quite a few historically significant spots, including the National Bank of Whittier Building at 13006 Philadelphia Street.  Constructed in 1923 by architects John and David Parkinson, the Beaux Arts-style structure was the site of Richard Nixon's first law office.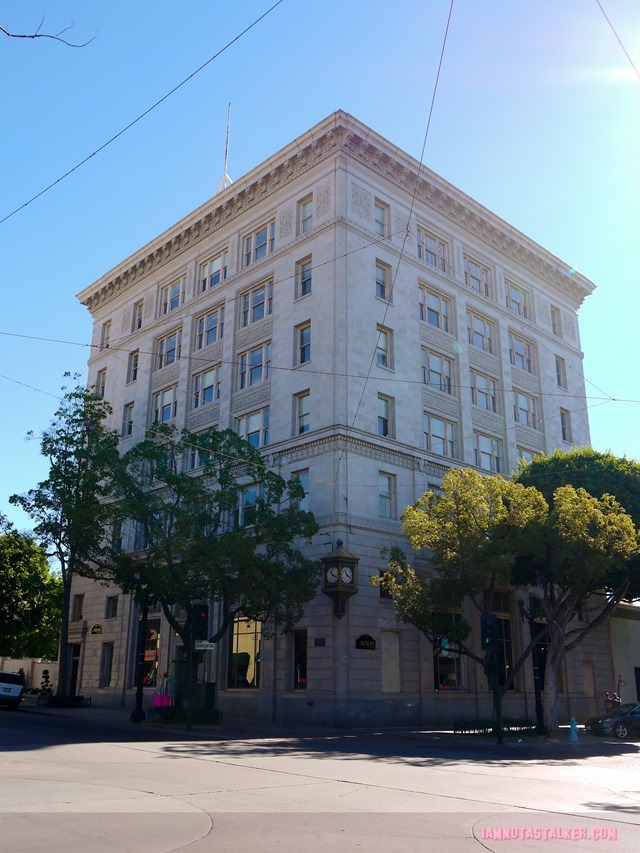 Greenleaf Avenue could not be more idyllic and perfectly encapsulates that Smalltown, U.S.A. feel, especially when viewed through a camera lens.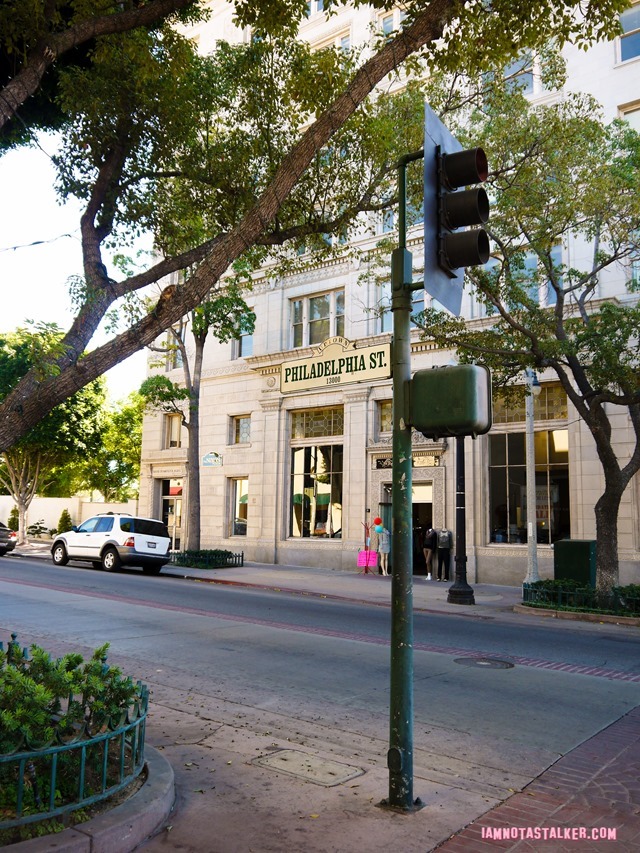 It is not very hard to see why location managers have flocked there over the years.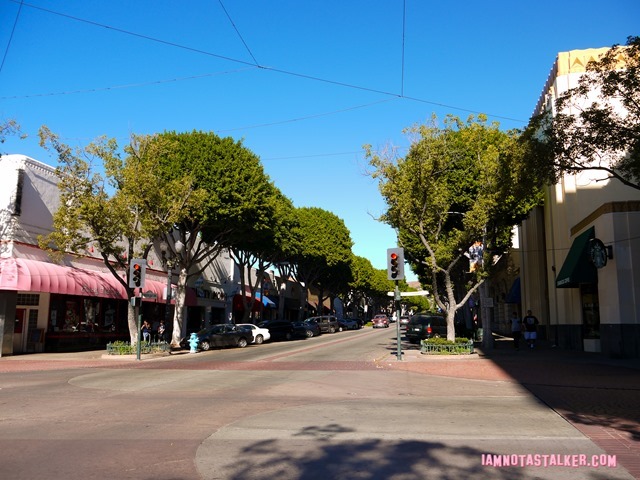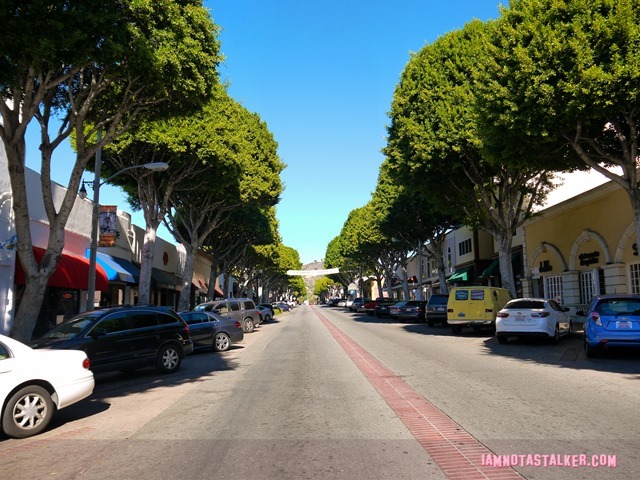 I first learned of Greenleaf Avenue's appearance in The Wonder Years finale thanks to the Tourist Inspiration website, which I came across while researching locations during my binge of the series back in 2014.  The website states, "The parade scene in the final episode of The Wonder Years was filmed at the corner of Greenleaf Avenue and Philadelphia Street.  Kevin is standing under the awning of Rocky Cola Café.  He crosses Philadelphia to meet Paul (Josh Saviano) as a parade goes by."  I immediately added the information to my To-Stalk List without doing any verification of it, which was an unfortunate mistake.  As I discovered when I sat down to write this post, Tourist Inspiration's data is as erroneous as that pesky rumor that Saviano grew up to become Marilyn Manson.  Not only did Kevin not cross a street to reach Paul in "Independence Day," but he also never stood in front of the Rocky Cola Café.   In the parade scene, Kevin sidles up to Paul outside of what is now Pour Le Bain at 6721 Greenleaf Avenue.  (Sadly, because of the erroneous info, I took photos of the wrong areas of Greenleaf while I was there, so you'll have to make due with some Street View imagery in this post.)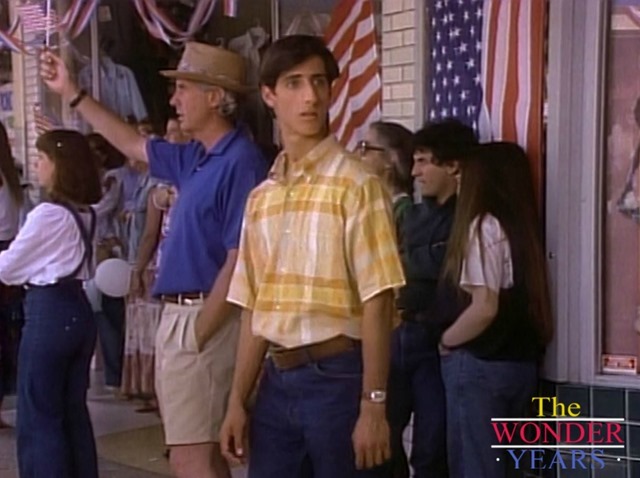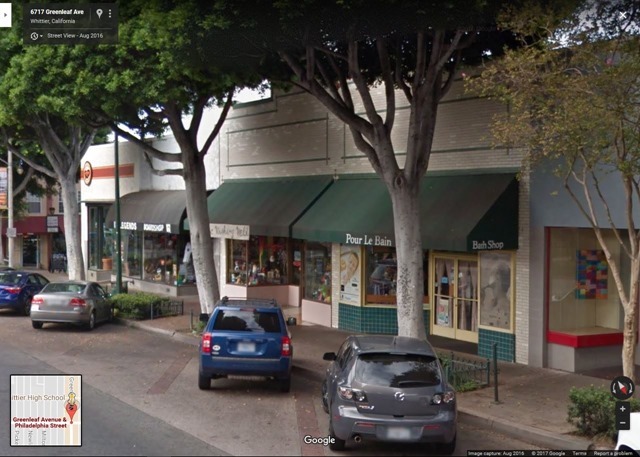 Kevin and Paul – and Winnie Cooper (Danica McKellar), who is also in tow – then head over to where the Arnold family is waiting, on the sidewalk in front of the small park-like space situated in between what is now La Monarca Bakery, at 6727 Greenleaf, and Mimo's Café, at 6735 Greenleaf.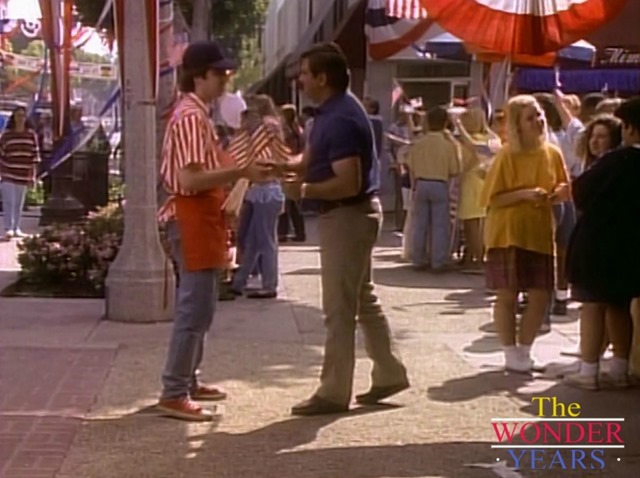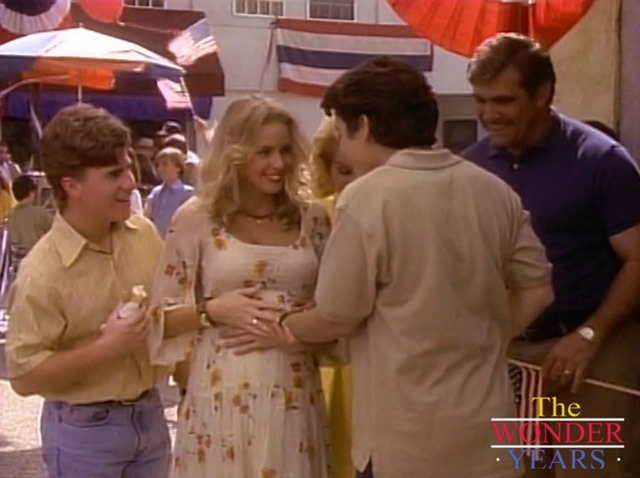 That area is pictured below via Street View.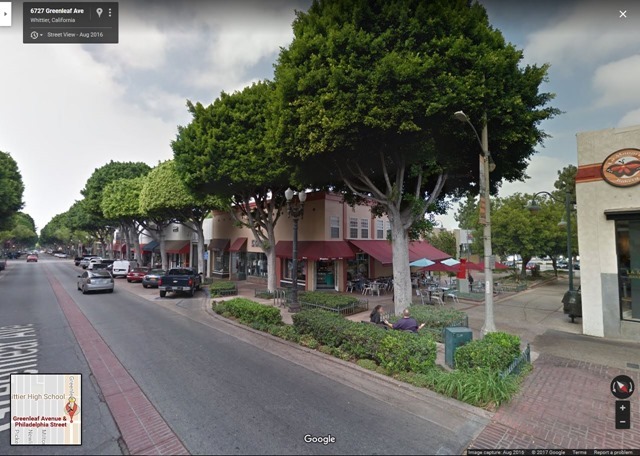 The group then proceeds to watch the parade while standing in front of what is now Legends Boardshop, at 6725 Greenleaf.
As I mentioned above, Greenleaf Avenue has long been popular with location scouts.  In 1987's Masters of the Universe, He-Man (Dolph Lundgren) searches for a portal-opening cosmic key on Greenleaf.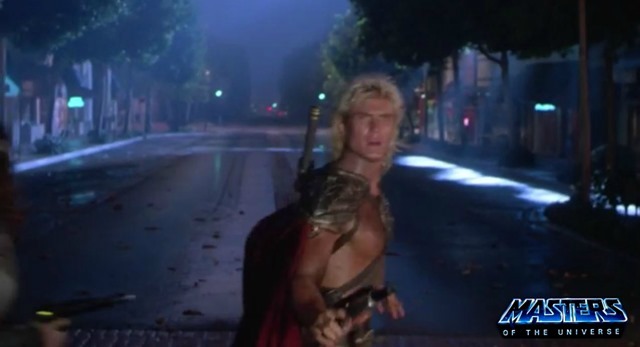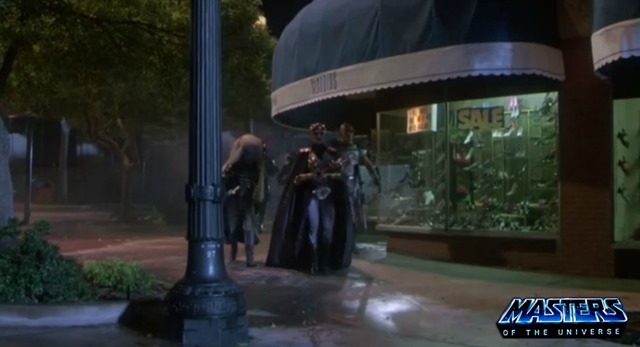 After finding out they are going to have a baby in 1995's Father of the Bride Part II, George (Steve Martin) and Nina Banks (Diane Keaton) drive down Greenleaf and watch various parent-child interactions.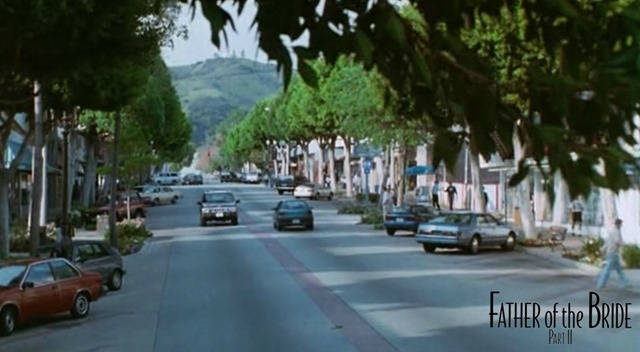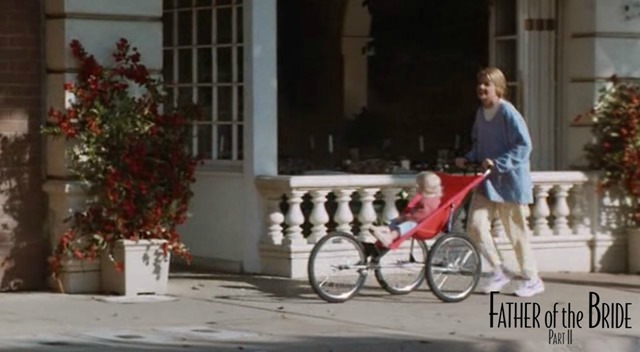 Greenleaf is also the road Franck Eggelhoffer (Martin Short) speeds down on the way to the hospital at the end of the film.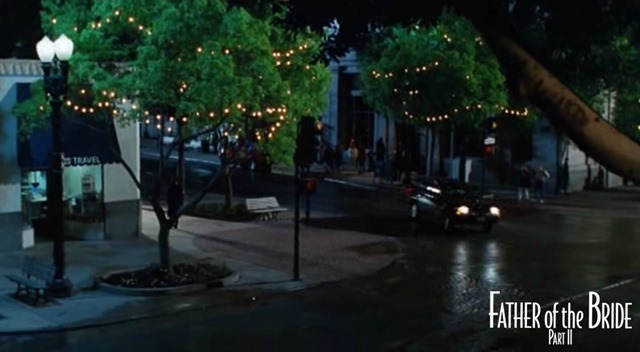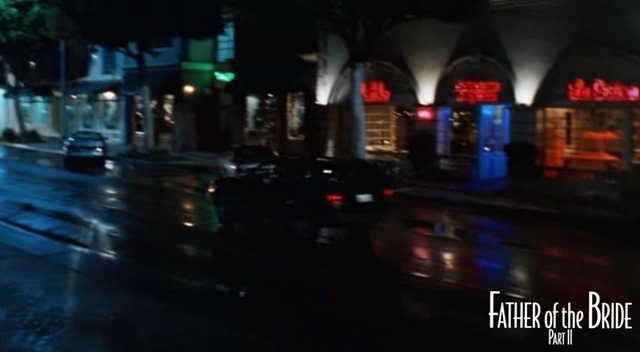 Greenleaf is the site of Wendy Carroll's (Ashley Williams) candy shop in Lifetime's 2013 made-for-television movie Christmas in the City.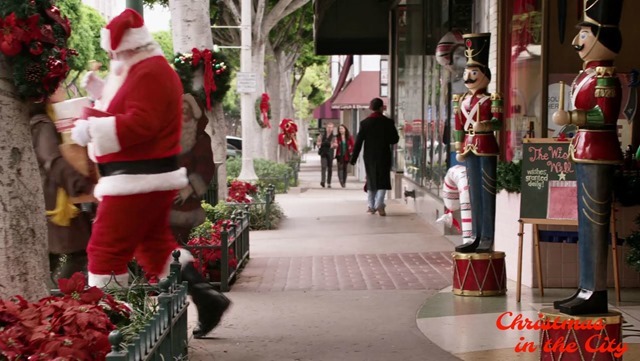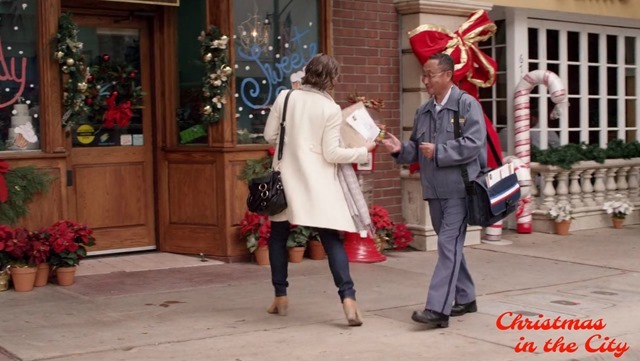 Rachel Berry (Lea Michele) and Sam Evans (Chord Overstreet) re-create Vanessa Carlton's "A Thousand Miles" music video on Greenleaf in the Season 6 episode of Glee titled "The Hurt Locker: Part 1," which aired in 2015.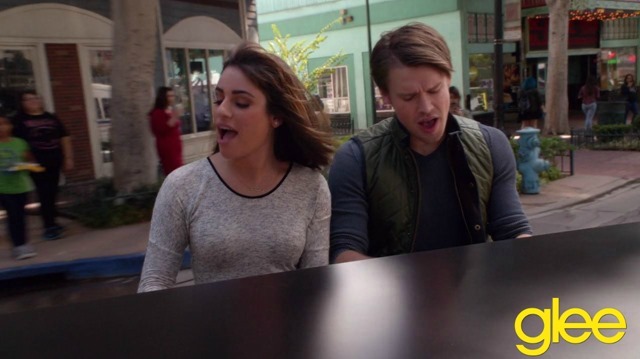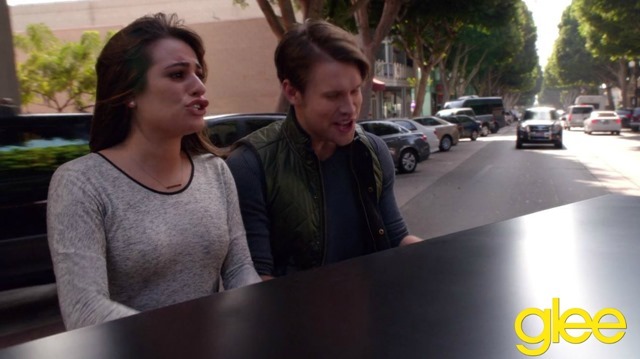 The upcoming movie Spinning Man also did some filming on Greenleaf Avenue.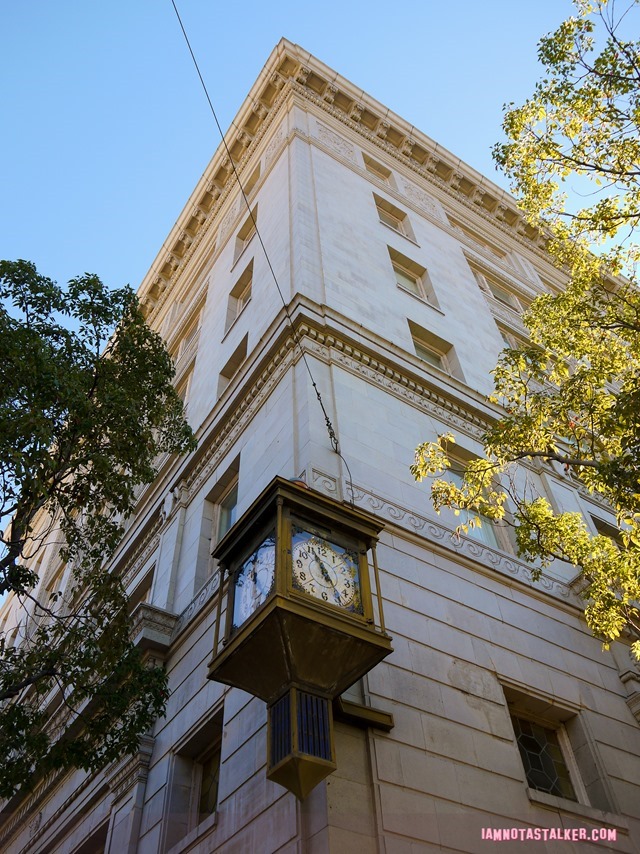 For more stalking fun, follow me on Facebook, Twitter, Instagram, Los Angeles magazine and Discover Los Angeles.
Until next time, Happy Stalking! 

Stalk It: The Fourth of July parade from the "Independence Day" episode of The Wonder Years was filmed on the 6700 block of Greenleaf Avenue in Whittier, in front of what is now Pour Le Bain (6721 Greenleaf), Legends Boardshop (6725 Greenleaf), and the small park-like space located in between La Monarca Bakery (6727 Greenleaf) and Mimo's Café (6735 Greenleaf).
105714