The "Mama's Family" Houses
Aug 4th, 2017 | By
Lindsay
| Category:
TV Locations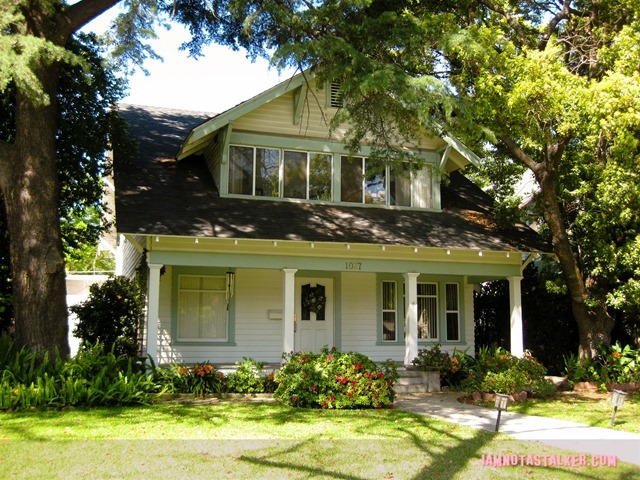 I have dreamed of writing this post for so long!  One of the locations I get asked about the most (I literally get emails and comments about it all the time!) is the house that portrayed Thelma Harper's (Vicki Lawrence) residence during the first two seasons of Mama's Family.  For those who aren't familiar with the series and its locales, three different dwellings were actually used to represent the Harper family home throughout the show's six-year run.  Two of them have long been well-documented online.  I even blogged about the most recognizable of the three (pictured above) back in April 2009.  The third, though, which was featured in the series' original opening credits, as well as all Season 1 and 2 establishing shots, remained elusive.  While I logged quite a few hours searching for it over the years, I never had any luck pinpointing it, largely due to the fact that the only video I could find of the initial opening was an extremely poor quality YouTube clip.  Then, last week, I received a tweet from @RLXREI asking about the locale and I thought I should revisit the hunt.  This time, luck was on my side.  (As I mentioned in Monday's post, the stalking gods have seriously been smiling down on me as of late.)
The first thing I did this go round was look for a high quality version of the original opening and, lo and behold, found a fairly decent upload of the pilot episode on Dailymotion.  Upon initially viewing the low quality credits, I believed Mama's house was located in Los Angeles, most likely in Hancock Park and its environs.  But as soon as I watched the higher-res version and saw the lack of fencing and general openness of Mama's front yard, as well as of the neighboring residences, I knew that the property had to be somewhere outside of California.  In a fortuitous move, I headed back over to the YouTube clip to see if any comments had been posted about the home.  As it turns out, there were several – and my stomach caught in my throat when I saw that a user named "Kelly Frech" had responded to a query stating that she had grown up in one of the residences shown in the intro.  Kelly was even kind enough to provide some location information, stating that filming took place on West 59th Street in Kansas City, Missouri.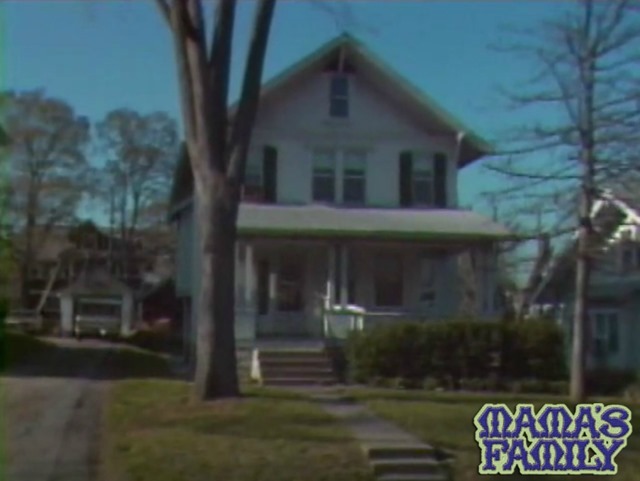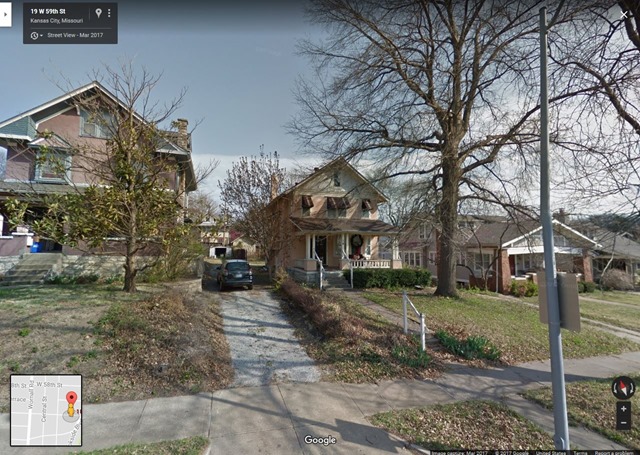 Not knowing anything about Kansas City or where to begin searching on West 59th (which runs for miles!), I headed over to Google Maps, randomly dropped the little yellow Street View man into a spot on the road, and my mouth dropped.  There, right before my eyes, was the Harper home!  Though I had picked the spot arbitrarily, fate had led me right to the Mama's Family house, which I am thrilled to finally be able to report is located at 18 West 59th Street in Kansas City, Missouri!  Thank you, Kelly Frech!  Amazingly, per the Street View imagery above and below, the residence looks exactly the same today as it did when Mama's Family originally aired in 1983!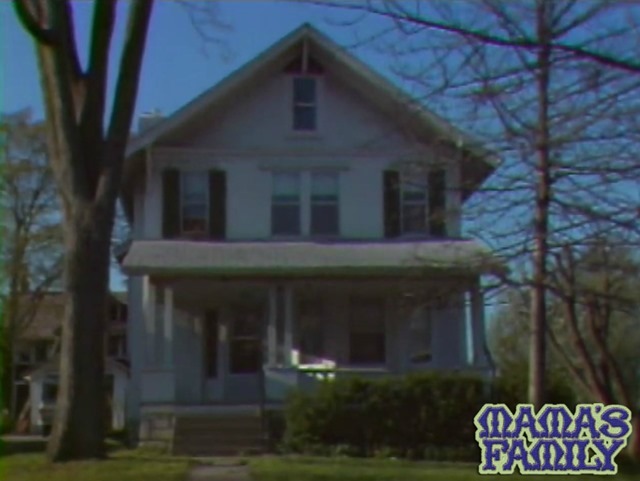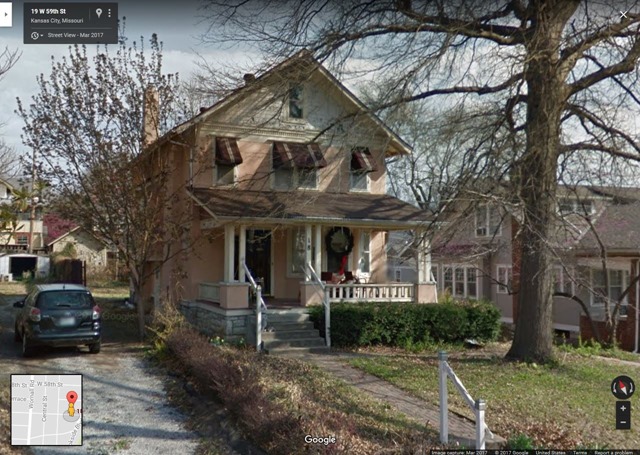 The other houses seen in the opening credits are located just up the road to the west.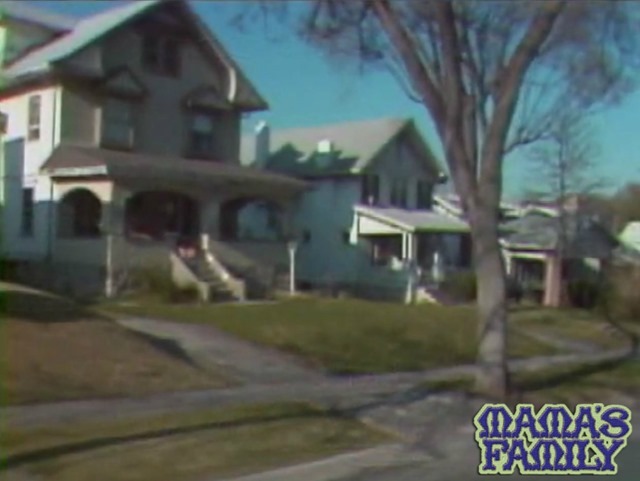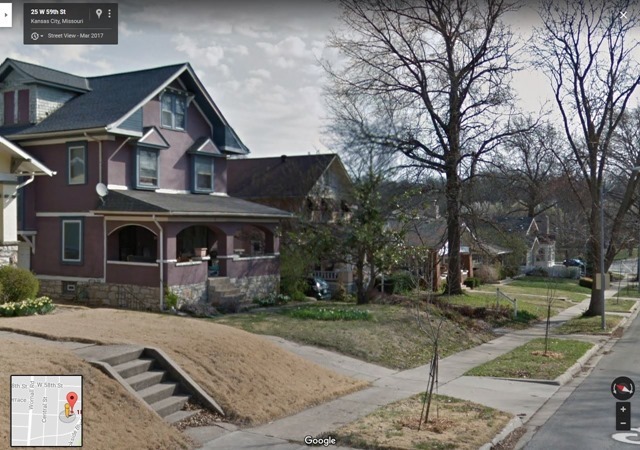 Because Mama's Family was lensed in L.A., cast and crew could not utilize the Kansas City house for on location shots.  So they found a pad closer to home – at 675 South Oakland Avenue in Pasadena, to be exact – to stand in for it when called for in an episode.  That house is pictured below.  Oddly, it does not resemble the Missouri dwelling in the slightest, though it was typically only featured in tight shots, so not much of it was ever shown.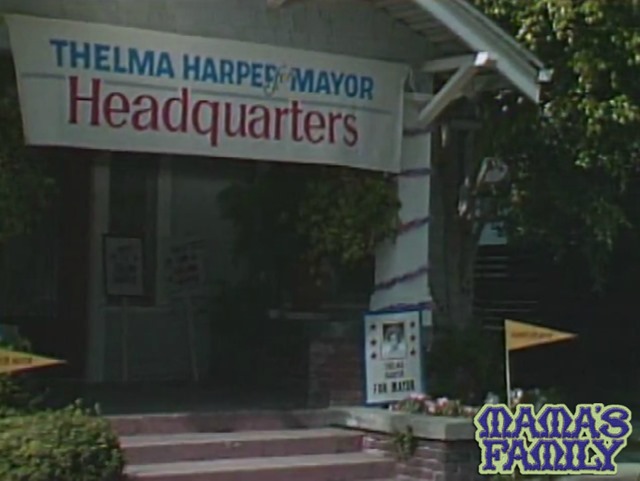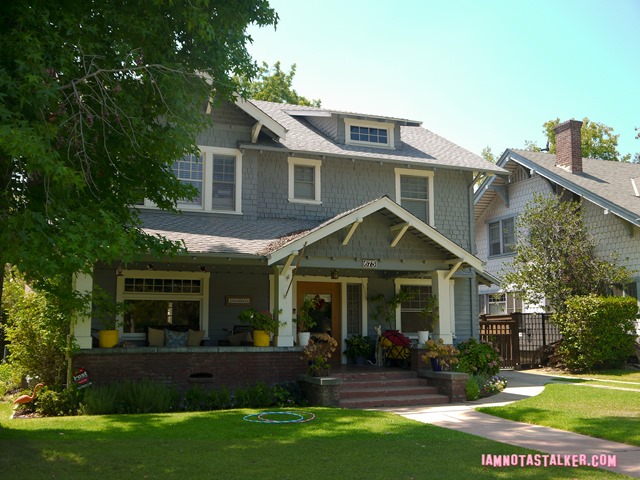 The Oakland Avenue residence appeared in a handful of Season 1 and 2 episodes, including "Mama Runs for Mayor: Part 1" (pictured above) and "Mama Buys a Car" (pictured below).  In the latter, we get one of the only full shots of the home shown on the series.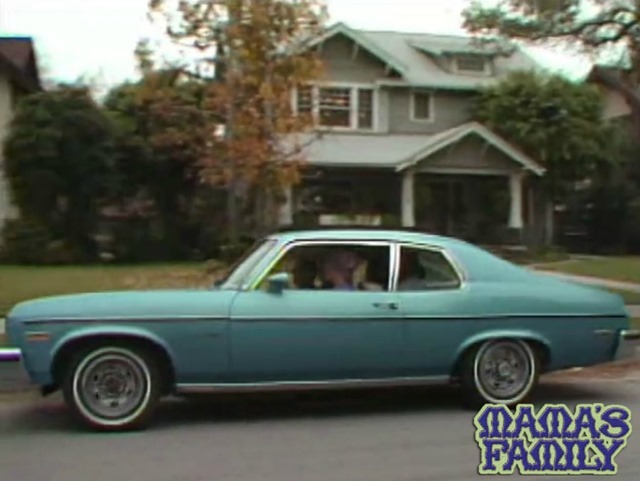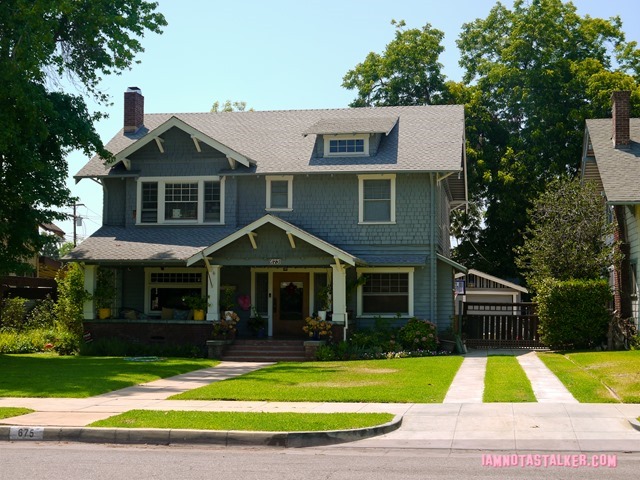 Due to low ratings, Mama's Family was cancelled in 1984, after a scant two seasons.  That should have been the end of the story, but in an innovative move, producer Joe Hamilton decided to try reviving the series via first-run syndication two years later.  The revamped show, complete with a new opening and a new Harper residence (pictured below), premiered on September 27th, 1986.  It was a resounding success and went on to air 100 episodes over the course of four seasons before ending its series run in 1990.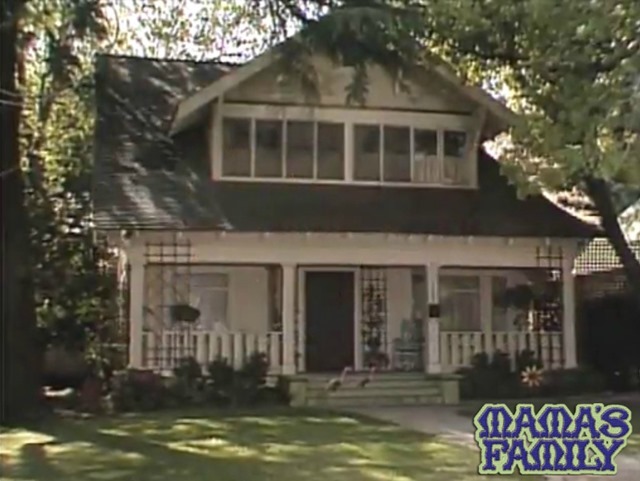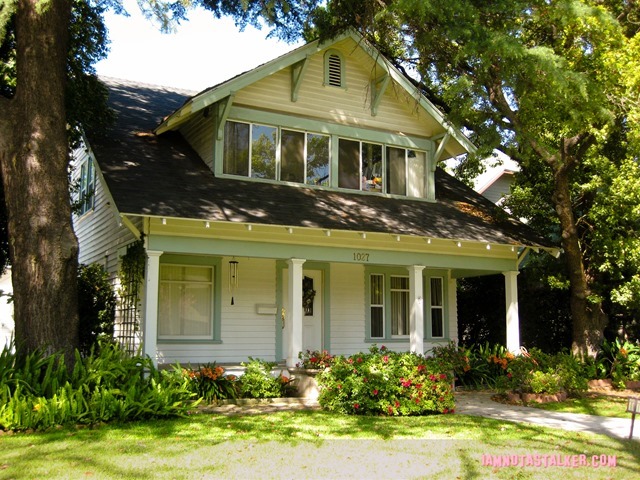 The residence utilized during those final four seasons can be found at 1027 Montrose Avenue in South Pasadena.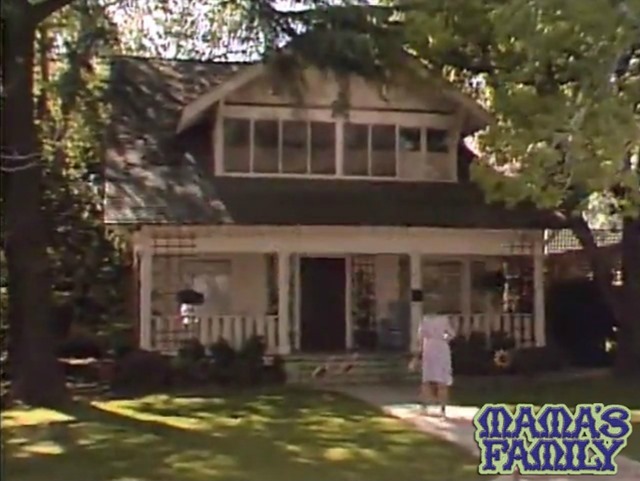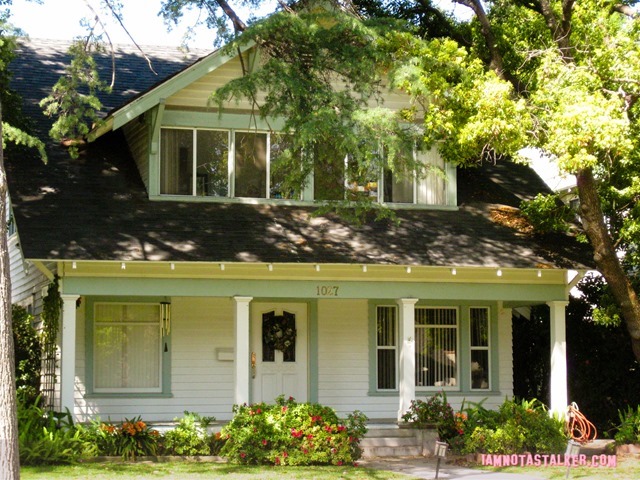 Interestingly, Mama's Family's original opening was replaced with the new one in all of the Season 1 and 2 episodes that aired in syndication, which is why audiences are most familiar with the Montrose Avenue house and why many do not even realize that a different home was ever utilized.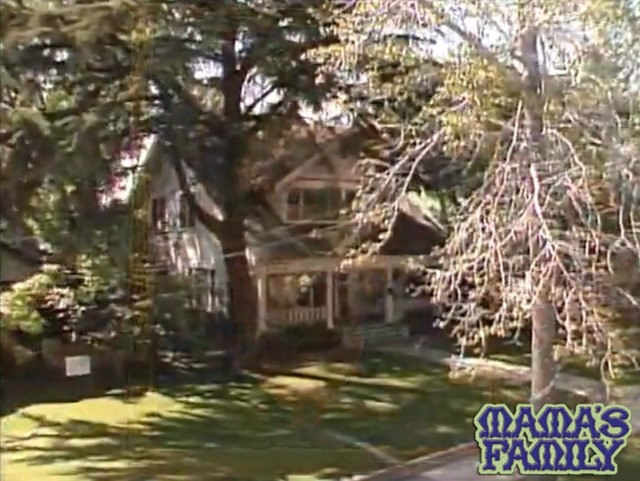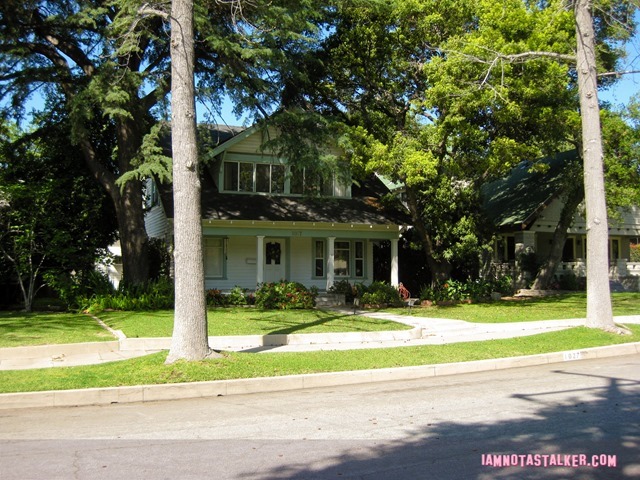 The Montrose Ave. residence also appeared – or at least a portion of it did – as Lynda's (P.J. Soles) home in the 1978 thriller Halloween.  As you can see below, very little of the property was shown in the film.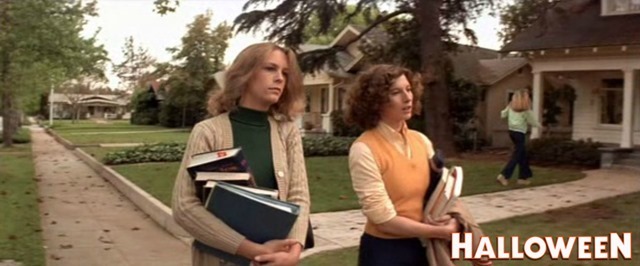 For more stalking fun, follow me on Facebook, Twitter, Instagram, Los Angeles magazine and Discover Los Angeles.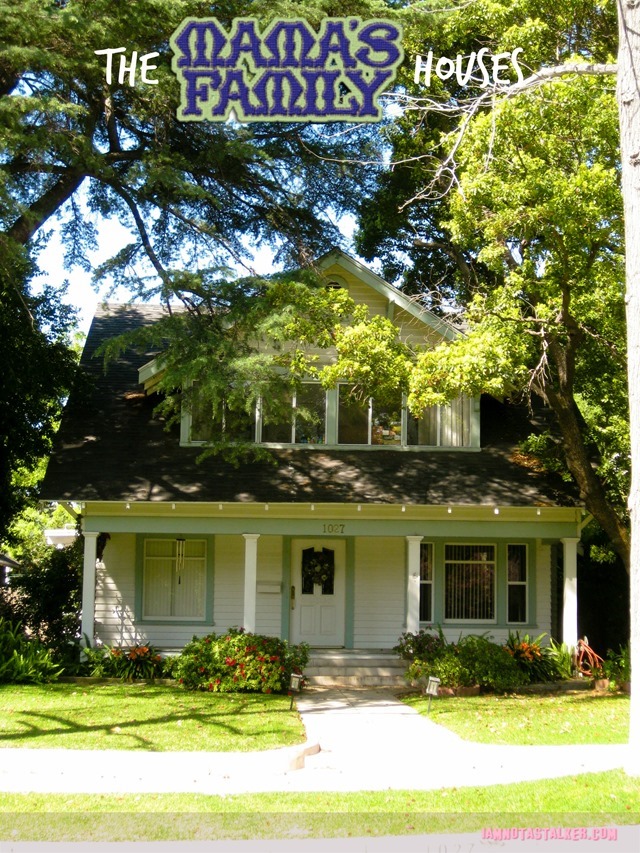 Until next time, Happy Stalking! 

Stalk It: The house featured in the first two seasons of Mama's Family is located at 18 West 59th Street in Kansas City, Missouri.  The residence used in on location filming during those seasons can be found at 675 South Oakland Avenue in Pasadena.  And the property featured in Seasons 3 through 6 (as well as in all syndicated episodes) is at 1027 Montrose Avenue in South Pasadena.
106605