Scorpion Headquarters from "Scorpion"
Aug 7th, 2017 | By
Lindsay
| Category:
TV Locations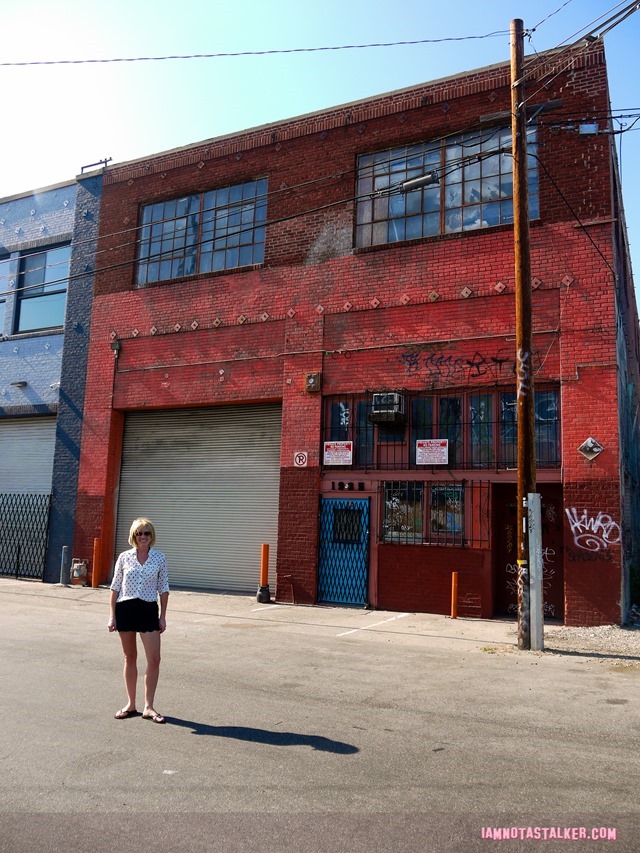 The Grim Cheaper and I tend to get hooked on a new series every summer.  Well, truth be told, we get hooked on new series all throughout the year (The Goldbergs, Veep, and Vanderpump Rules come to mind).  But during the summer months, we typically pick out a new-to-us show and binge-watch it nightly to avoid dreaded reruns.  In 2014, that show was Revenge.  In 2015, Scandal.  Last year, it was Suits.  And this year, it's Scorpion, the CBS procedural that focuses on a group of geniuses who aid Homeland Security in solving crimes.  The series, said to be loosely based on the real life of software specialist Walter O'Brien (played by Elyes Gabel), can definitely be cheesy and the storylines completely over-the-top at times (you often have to reeeeeallllly suspend disbelief), but we love it.  It is the quirky cast of characters – Toby Curtis (Eddie Kaye Thomas), Happy Quinn (Jadyn Wong), Sylvester Dodd (Ari Stidham), Paige Dineen (Katharine McPhee), Ralph Dineen (Riley B. Smith), Agent Cabe Gallo (Robert Patrick) and Walter – who keep us coming back.  Not to mention, the show has got some serious heart.  I tear up over pretty much every episode.  So while in L.A. recently, I was all about stalking a few of its locations, namely the Team Scorpion headquarters.
For those who haven't watched Scorpion, I'll let Walter explain the team and their unique dynamic via his narration from each episode's intro – "My name is Walter O'Brien.  I have the fourth highest IQ ever recorded – 197.  Einstein's was 160.   When I was 11, the FBI arrested me for hacking NASA to get their blueprints for my bedroom wall.  Now I run a team of geniuses tackling worldwide threats only we can solve.  Toby's our behaviorist, Sylvester's a human calculator, Happy, a mechanical prodigy.  Agent Cabe Gallo's our government handler.  And Paige?  Well, Paige isn't like us.  She's normal, and translates the world for us while we help her understand her genius son.  Together we are Scorpion."   (And let's not forget their pet ferret, Ferret Bueller, which has to be the greatest name ever!)  Traditional office space would never suit such a nontraditional team, so the group instead heads to a large graffiti-covered brick warehouse for work each day.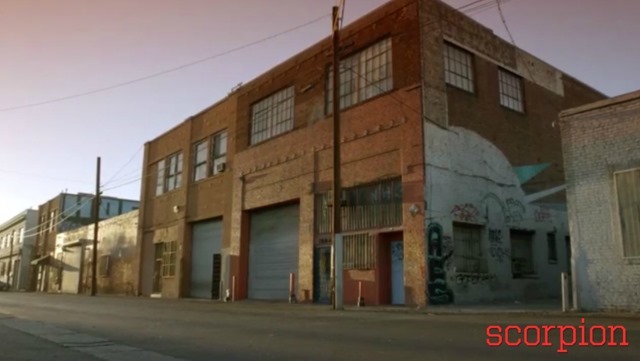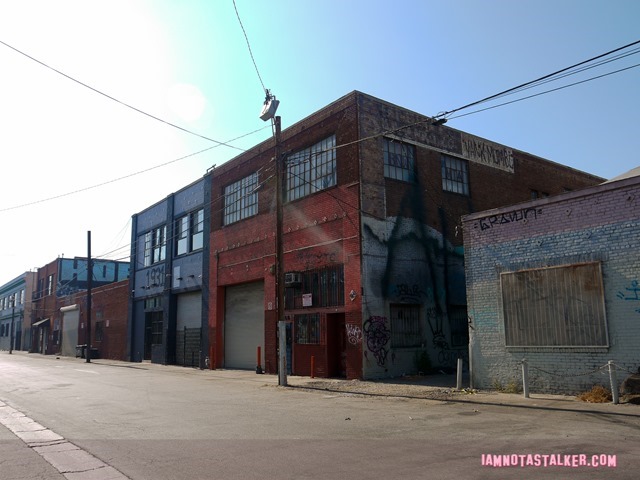 That warehouse is located at 1935 Bay Street in downtown Los Angeles.  I found the address thanks to Gary, from Seeing Stars, who has a page on his site dedicated to locations from the series' early episodes.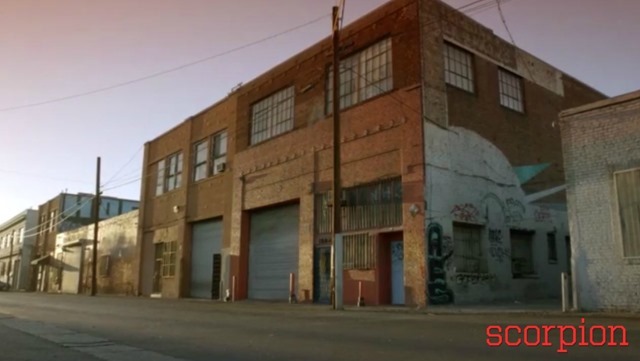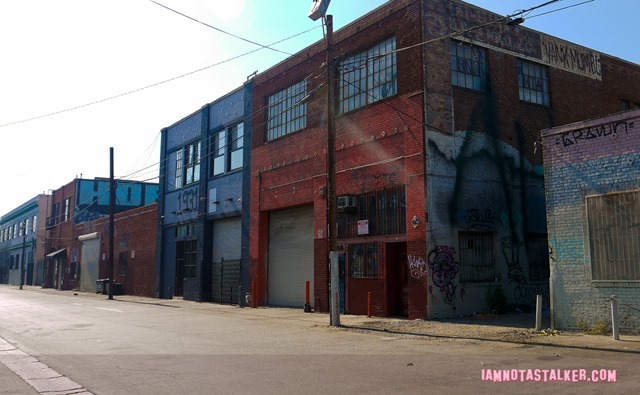 As you can see below, Scorpion headquarters looks much the same in person as it does on TV.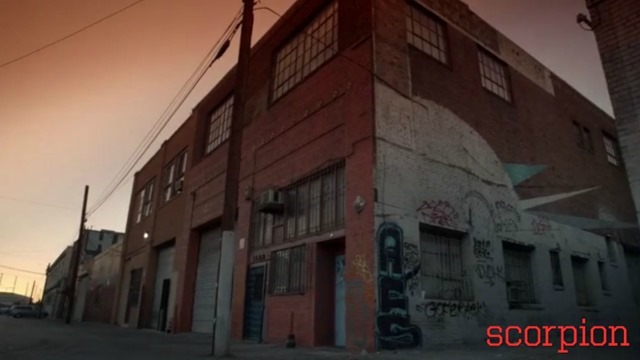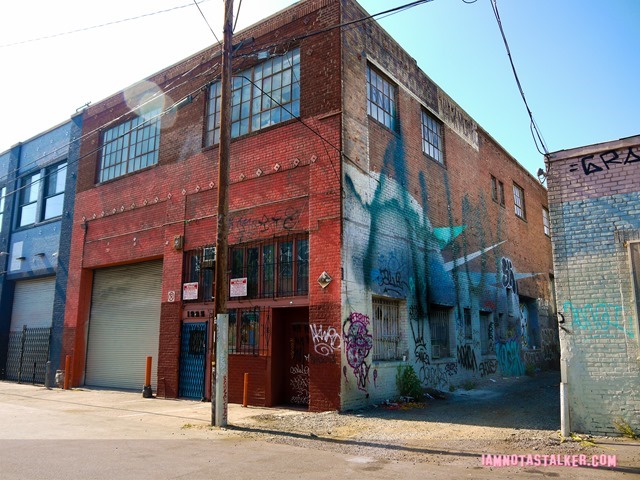 The 13,260-square-foot warehouse was originally built in 1925.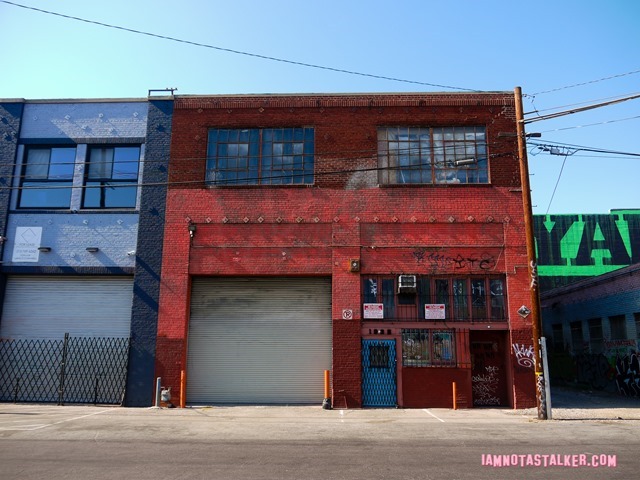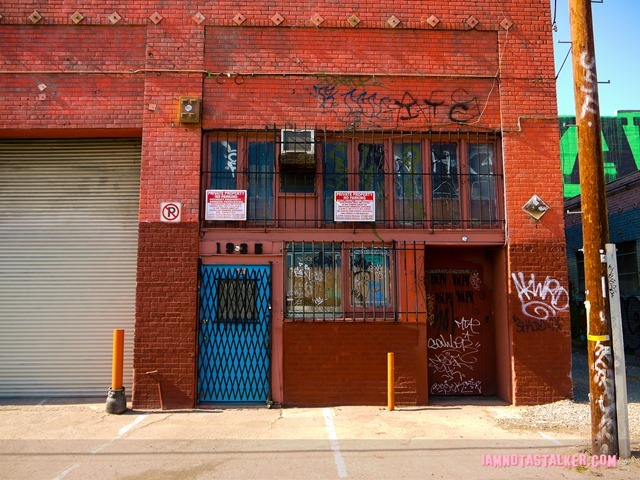 It is not hard to see why the building was chosen to appear on Scorpion – its rich coloring, urban layout and industrial design translate extremely well to the screen.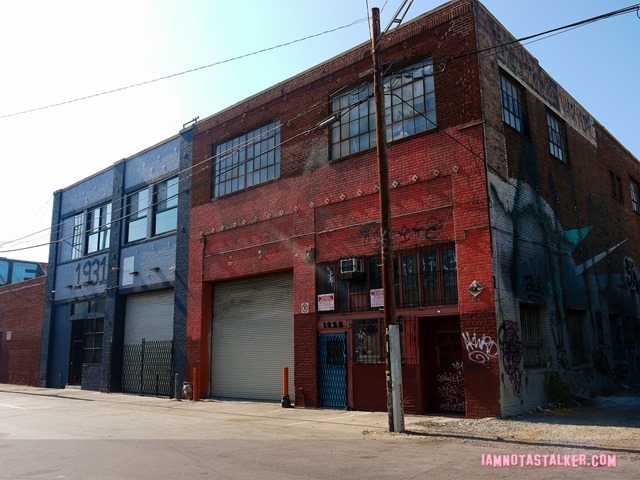 While researching this post, I came across a quote from series creator Nick Santora about shooting in Southern California.  He said, "CBS was very supportive of keeping this show in L.A.  I imagined it in L.A. and wrote it in L.A., and it just stayed in L.A.  I was constantly waiting for the phone call telling us, 'Hey, let's go scouting in Louisiana, New Mexico, and Toronto,' but that call never came.  I'm thrilled because though I'm a New Yorker through and through, there are parts of L.A. that are undershot and very interesting visually.  L.A. is an old city, and there are old buildings here.  There's great architecture that gets beat down by 110 degree weather, and Santa Ana winds that have been whipping sand against it for a century now, and it just looks great on film.  I wanted to try to tell a story in this town."  His quote perfectly encapsulates the warehouse.  Though gritty, rough and covered in graffiti, it looks stunning through a camera lens.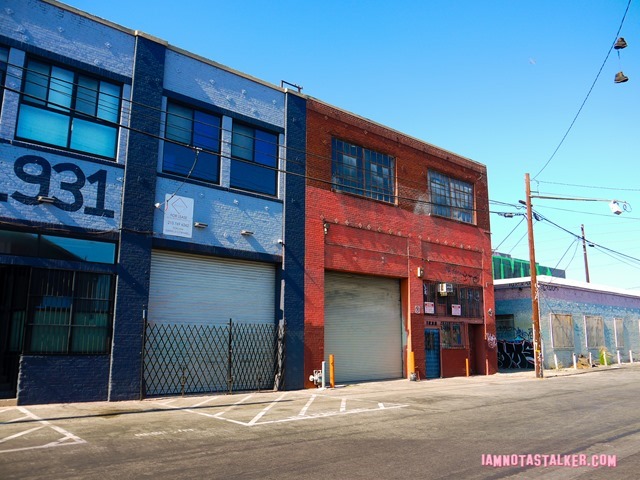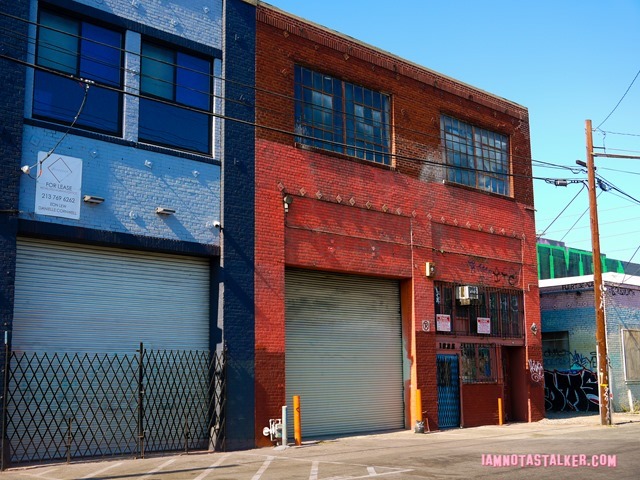 I mean, look at it!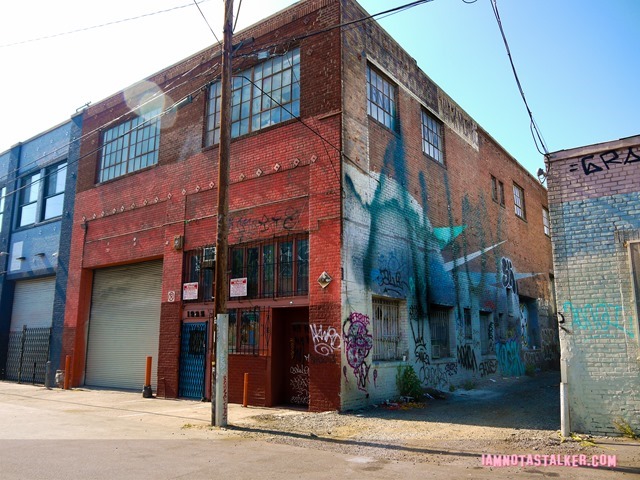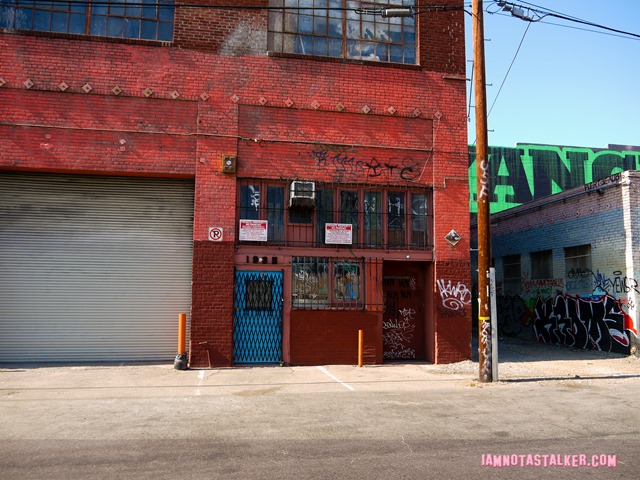 The building is just begging to be photographed.
I mean, that alley!  Yaaaaaaas!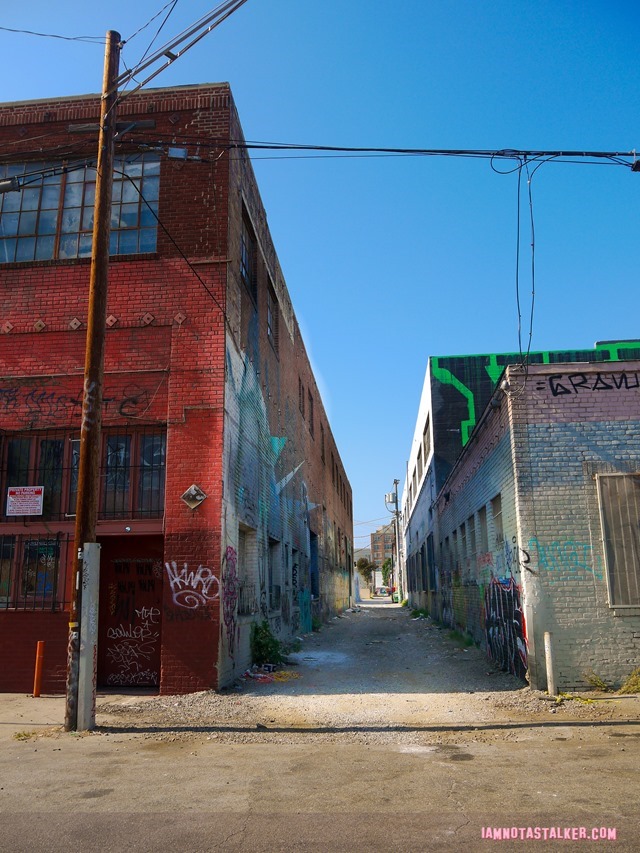 I want to frame pretty much every image I took of the place.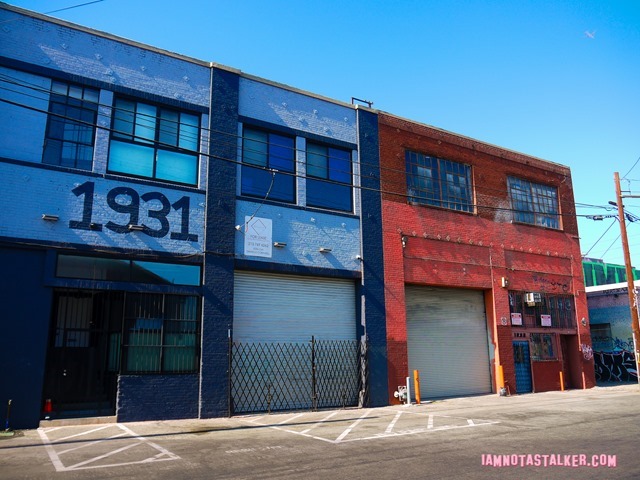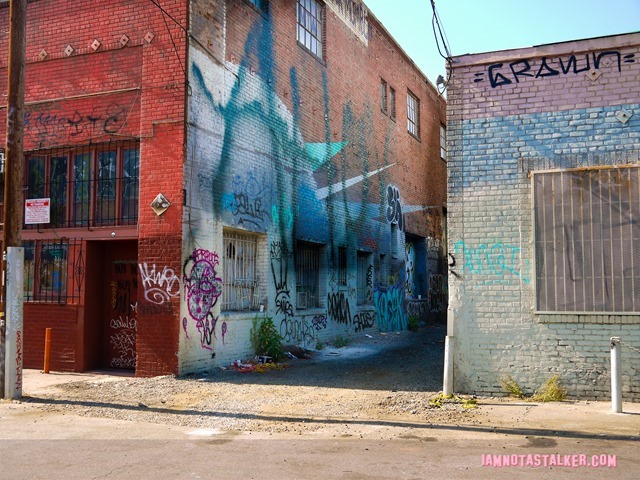 As is typical with most TV shows, a different location was used as the Team Scorpion warehouse in the pilot.  It can be found at 2270 Jesse Street in Boyle Heights.  A full view of the exterior of the site was never shown in the episode, oddly.  In the early scene in which Walter arrives at work, though he parks in front of the warehouse, due to the camera angle, we only see the building located just to the east of it, at 653 South Anderson Street.  You can see a matching shot via the Google Street View image below.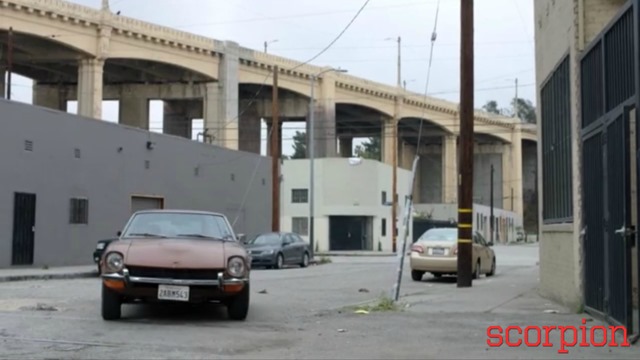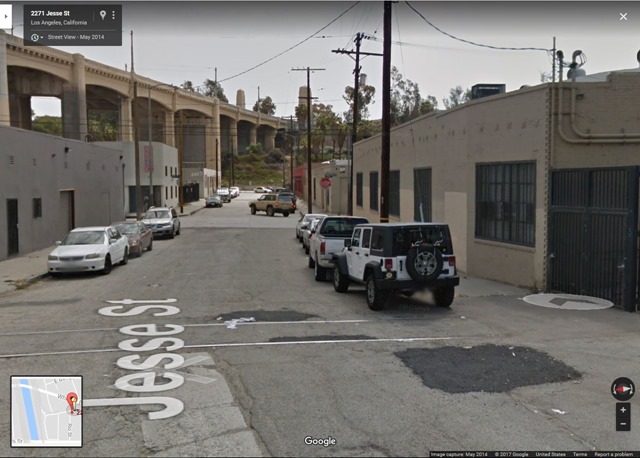 The episode also provided a brief glimpse of the warehouse's entry doors, which can be seen below via Google Street View.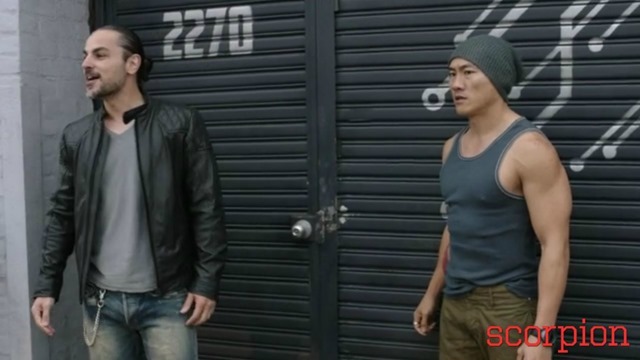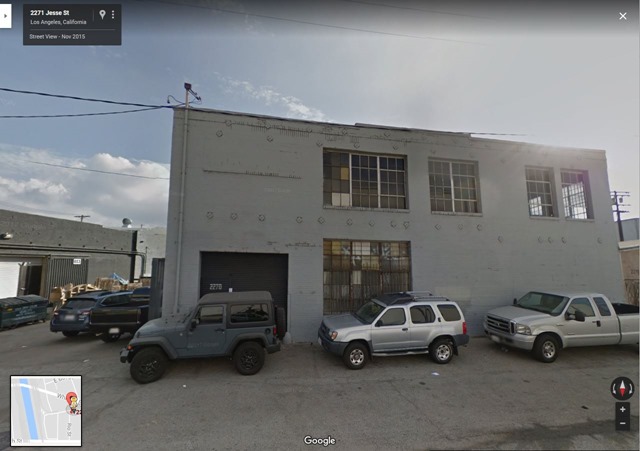 The interior of the Jesse Street warehouse was also utilized in the pilot as the inside of Scorpion headquarters.  As you can see in these real life photographs of the interior, not much was changed for the shoot.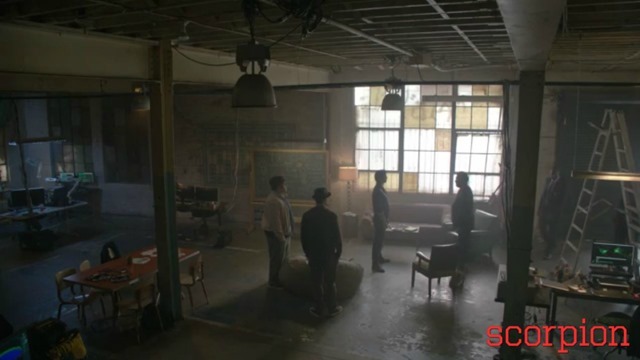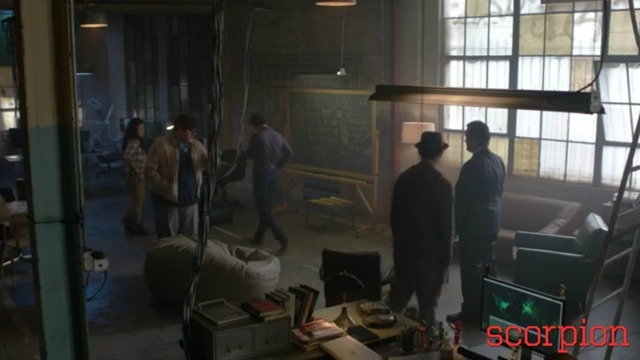 When Scorpion got picked up, the production set up shop at MBS Media Campus in Manhattan Beach, where the interior of the Jesse Street warehouse was very closely re-created on a soundstage.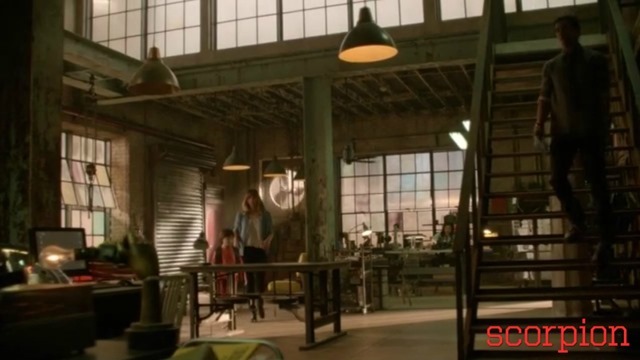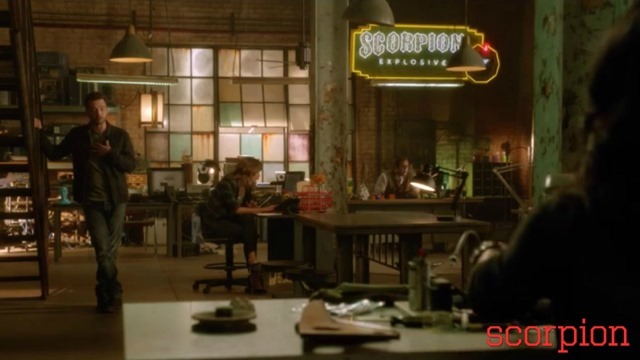 The warehouse rooftop, where Team Scorpion often hangs out, can also be found at MBS Media Campus.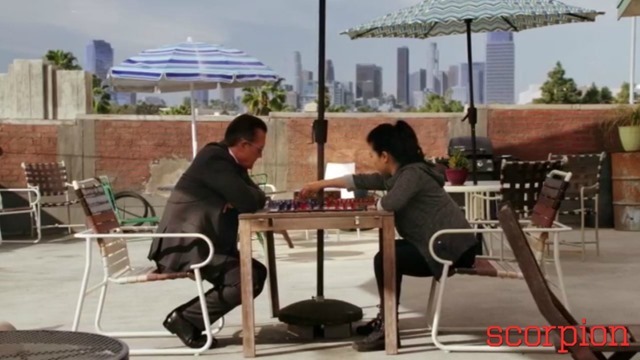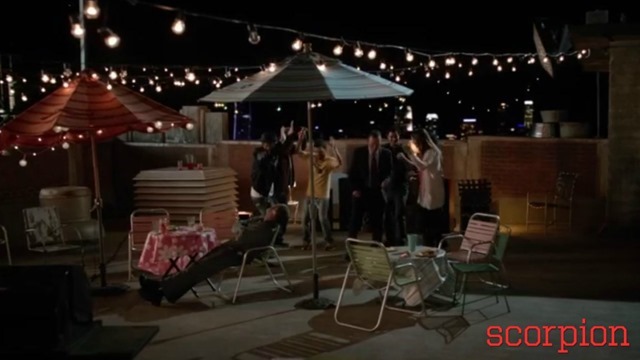 It is actually a temporary outdoor set constructed when needed on the top level of the studio's large parking garage, in the area denoted with a red X below.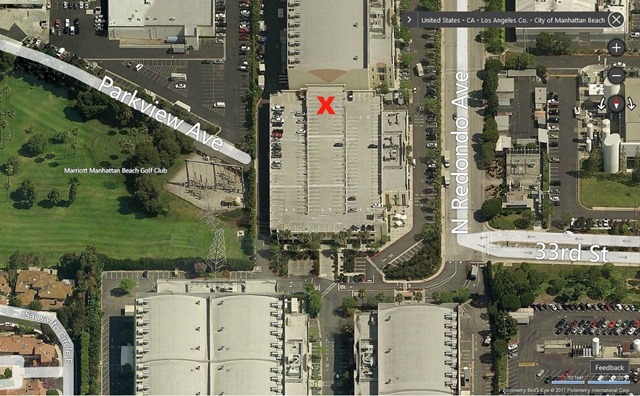 For more stalking fun, follow me on Facebook, Twitter, Instagram, Los Angeles magazine and Discover Los Angeles.
Big THANK YOU to Gary, from the Seeing Stars website, for finding this location!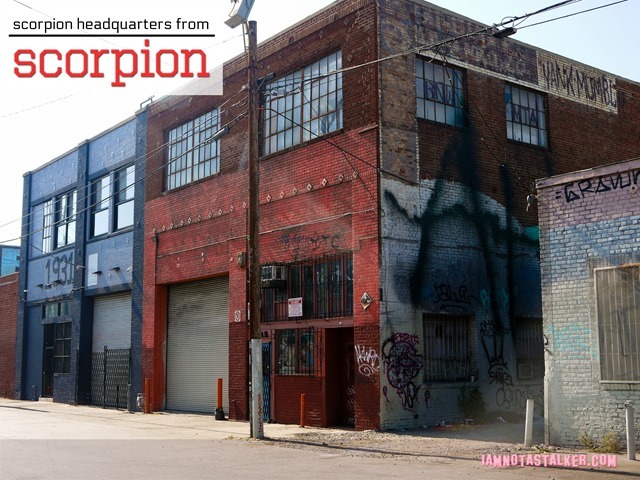 Until next time, Happy Stalking! 

Stalk It: Scorpion Headquarters from Scorpion is located at 1935 Bay Street in downtown Los Angeles.  When visiting, please exercise caution as the site is not located in the best part of town.  The headquarters building from the pilot episode can be found at 2270 Jesse Street in Boyle Heights.  The warehouse rooftop is a set constructed on the top level of the MBS Media Campus parking garage at 1600 Rosecrans Avenue in Manhattan Beach.
106682