New York's Paley Park
Sep 11th, 2017 | By
Lindsay
| Category:
This and That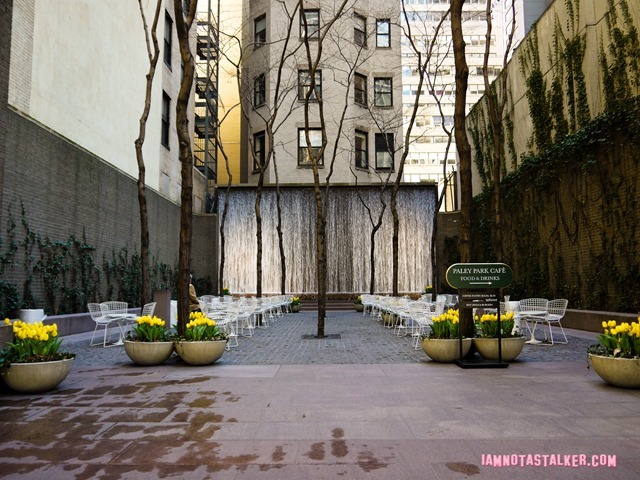 New York has no shortage of "secret" places.  I blogged about one – Grand Central's Whispering Gallery – on Friday.  Another that the Grim Cheaper and I are fond of is Paley Park, located in NYC's Midtown East neighborhood.  We happened by the site while wandering along 53rd Street during our very first visit to the Big Apple in 2004 and were so struck by its beauty that we had to pop in for a closer look.  We now make it a point to stop by at least once during every trip.  Though not a filming location (at least that I know of), Paley Park is such a stunning spot, I decided it was most definitely worthy of a blog post.
Paley Park is one of many pocket parks or vest-pocket parks, i.e. small landscaped spaces open to the public, located on the island of Manhattan.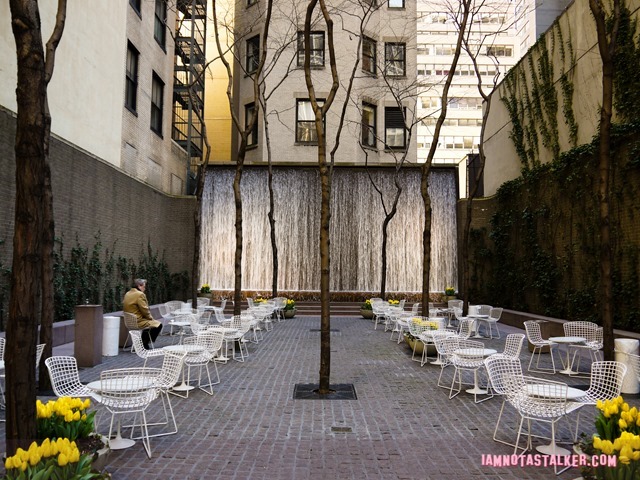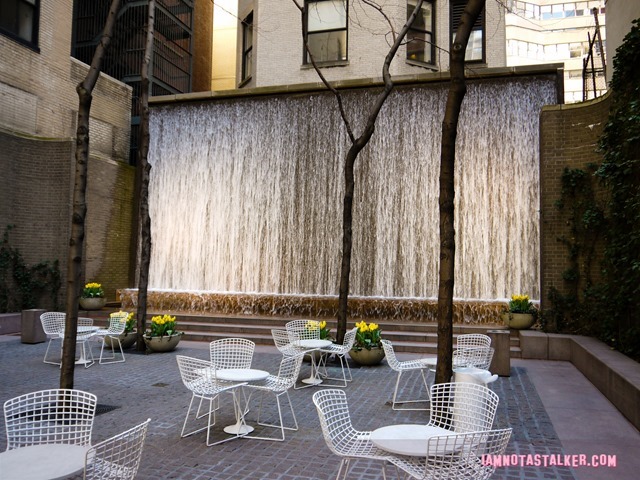 The pocket park concept was first proposed by landscape architecture firm Zion & Breen Associates during a 1963 Architectural League of New York exhibition.  A couple of years later, broadcast giant William Paley submitted a spot to built the prototype – a 40×100-foot plot of land he owned that formerly housed one of New York's most preeminent nightclubs.  Sherman Billingsley's Stork Club, as it was known, stood at 3 East 53rd from 1934 to 1966 and, during its heyday, played host to such guests as Marilyn Monroe, Joe DiMaggio, Lucille Ball, John Barrymore, Charlie Chaplin, Carmen Miranda, Judy Garland, Ernest Hemingway, Tallulah Bankhead, Frank Sinatra, Humphrey Bogart, Grace Kelly, Ronald Reagan, Spencer Tracy, and Elizabeth Taylor.  The Stork was shuttered in October 1965 due to financial losses from a longtime labor dispute and the building that once housed it was razed the following year after being purchased by Paley.  Soon after, plans got underway to construct the park.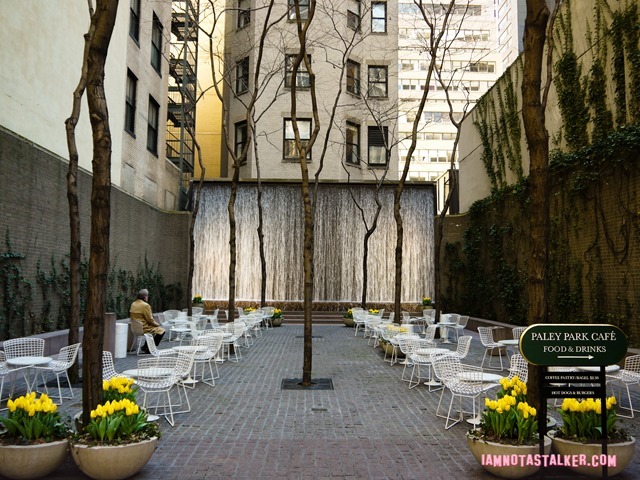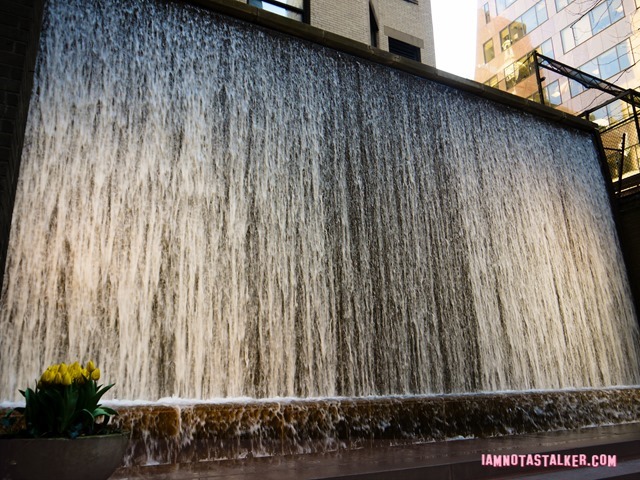 Designed by Zion & Breen partner Robert Zion, along with input from Paley, the miniscule park is situated on a scant 1/10 of an acre (only 4,200 square feet!) that is set back from 53rd Street in a tucked away spot surrounded by buildings on three sides.  The east and west sides, covered in English Ivy, were dubbed "vertical lawns" by Zion.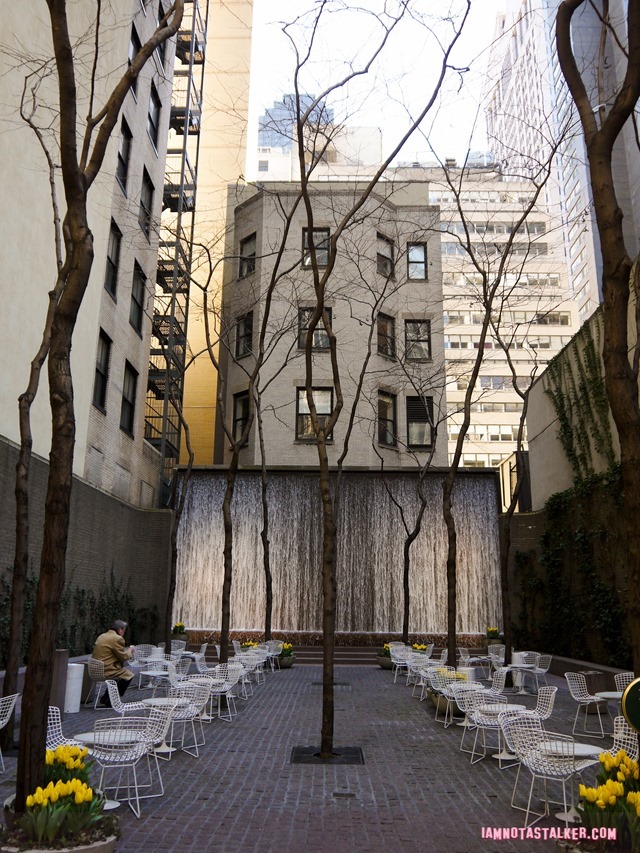 At the rear of the park stands a 40-foot-wide, 20-foot-tall waterfall that pumps 1,800 gallons of water per minute.  The white noise it creates completely drowns out the din of 53rd Street which sits just steps away.  The result is a peaceful oasis – a tiny and unexpected respite from the hustle and bustle of the city.  The idyll also features moveable tables and chairs (designed by Eero Saarinen and Harry Bertoia, respectively), 12 honey locust trees, and a small café, all set atop granite paver flooring.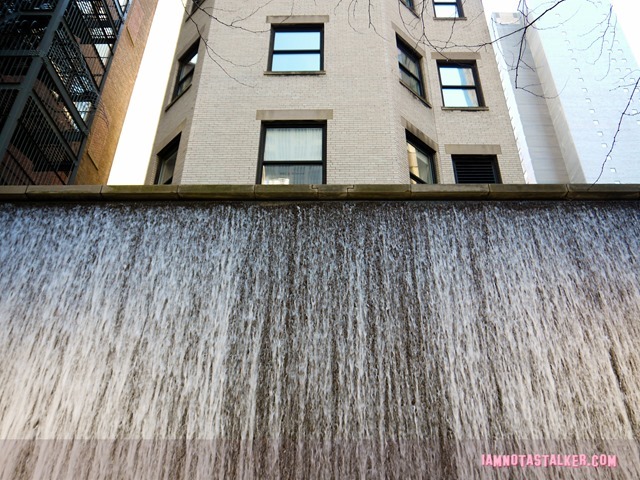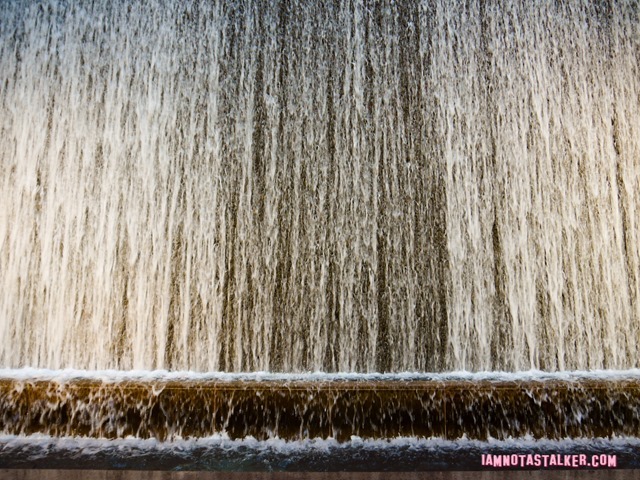 Named in honor of William's father, Samuel Paley, the park opened to the public on May 23rd, 1967.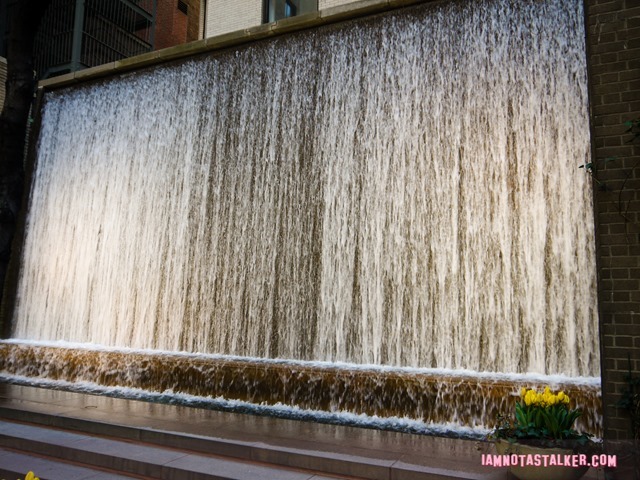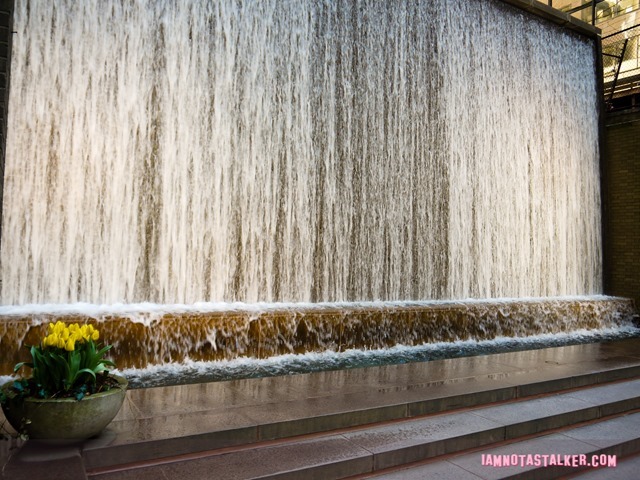 Paley Park is easily one of the most beautiful spots on the island of Manhattan.  As such, I was certain it had to have been featured onscreen numerous times.  Try as I might, though, outside of William H. Whyte's 1980 documentary The Social Life of Small Urban Spaces, I could not find one single instance. The Stork Club did pop up in a couple of movies, however, including 1947's Daisy Kenyon and Alfred Hitchcock's 1956 noir The Wrong Man (pictured below).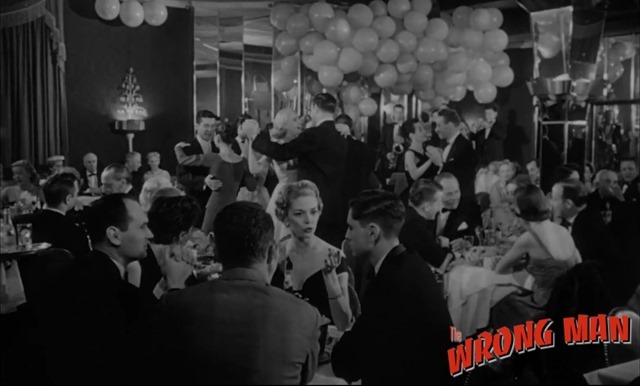 Located just a half a mile away, at 217 East 51st Street, is another gorgeous pocket park that the GC and I only discovered on our most recent trip to Manhattan last April.  Known as Greenacre Park, the bucolic spot was designed by Sasaki, Dawson, DeMay Associates in 1971.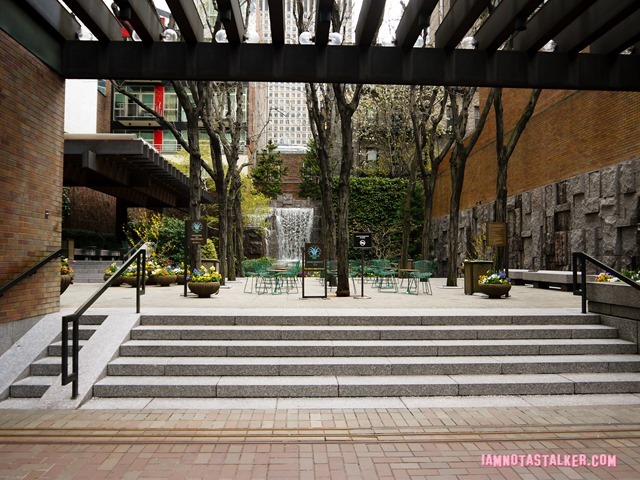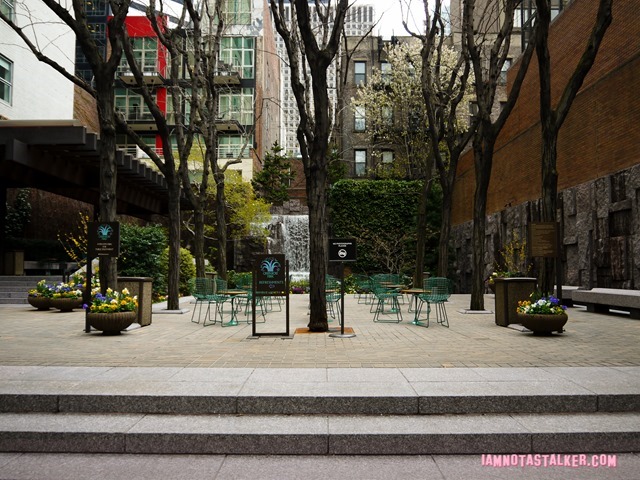 The 60×120-foot park also boasts a waterfall, this one rising 25 feet.  Sadly, no photographs are allowed at the site, so I was only able to snap a few from the street.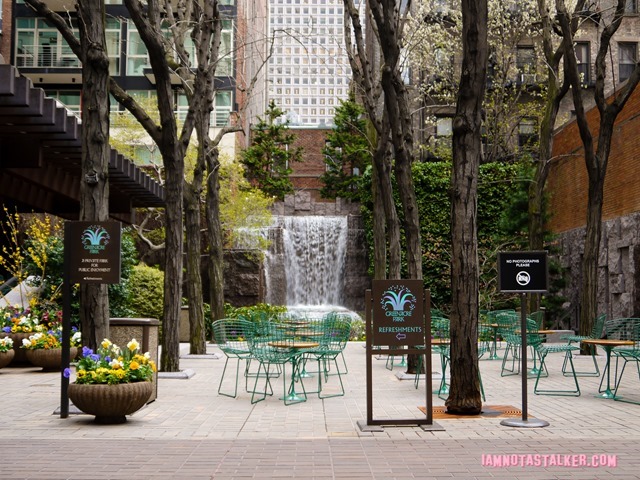 On a stalking side note – my good friend Kerry (you may remember her from her fabulous guest post about the farmhouse from All of My Heart) has just started her own filming locations blog, I've Scene It On Hallmark.  As the name suggests, she will be chronicling locales featured in the popular Hallmark Channel movies and series.  Her guest post really resonated with so many of my readers and I know her new blog will, too!  So, go check it out!  Congratulations, Kerry!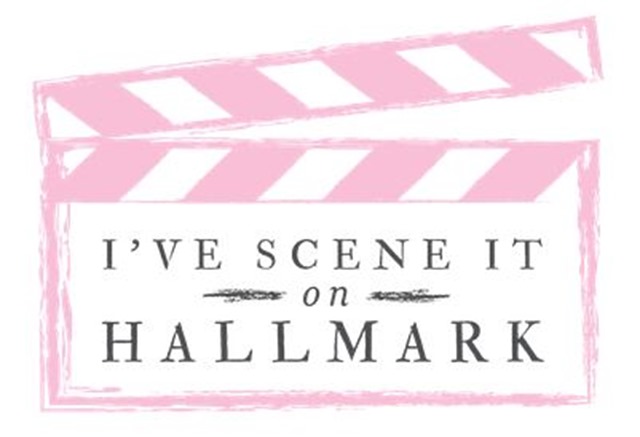 For more stalking fun, follow me on Facebook, Twitter, Instagram, Los Angeles magazine and Discover Los Angeles.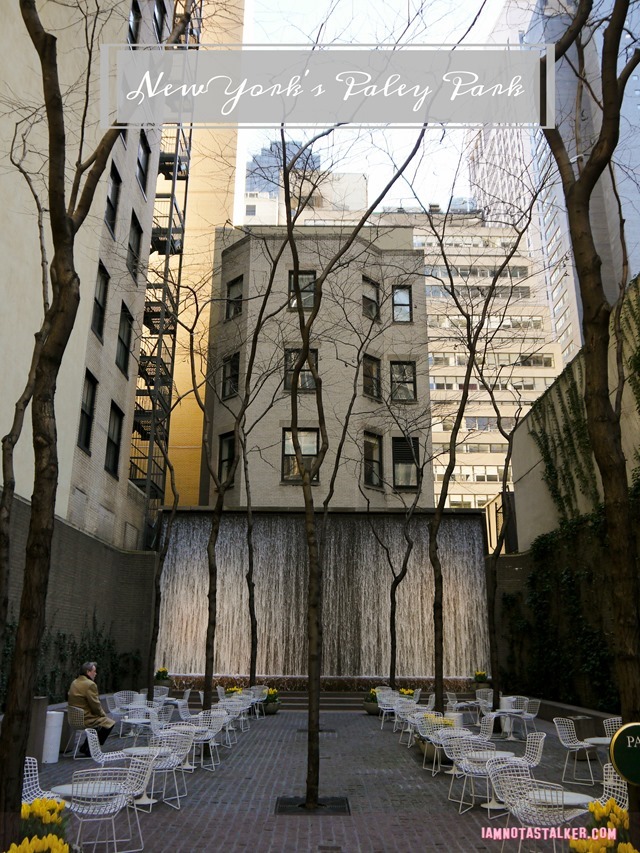 Until next time, Happy Stalking! 

 Stalk It: Paley Park is located at 3 East 53rd Street in New York's Midtown East neighborhood.  Greenacre Park can be found at 217 East 51st Street, also in Midtown East.
107417