The "Pacific Heights" House
Oct 2nd, 2017 | By
Lindsay
| Category:
Haunted Hollywood
,
Movie Locations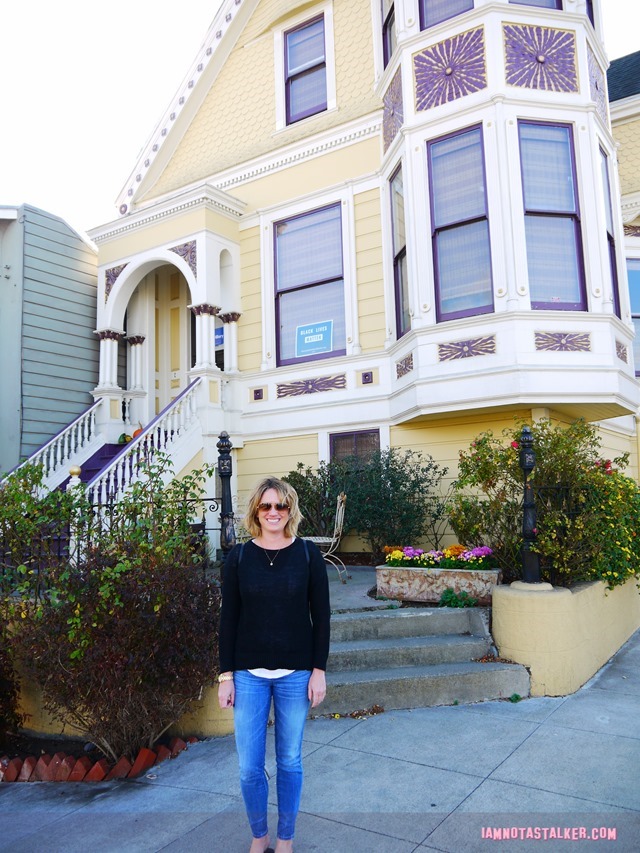 I have been waiting for this day for months!  Yep, that's right folks – it is finally, finally time for my annual Haunted Hollywood postings and I could not be more excited!  In honor of the occasion, I have added a Haunted Hollywood category to my site and while I typically only publish three columns a week during normal months, I am going to attempt to do a write up of a new spooky spot every single day of October.  God knows I have enough material!  We'll see how it goes.  For my first locale this year, I thought I'd cover the house from Pacific Heights.  I stalked the picturesque pad, which can't actually be found in the tony neighborhood the film was named for but about three miles south in Potrero Hill, last fall while visiting San Francisco.  Though I actually find Pacific Heights to be more anger-inducing than scary, I still thought it would be fitting to include the dwelling that served as its focal point in my October postings.
For those who haven't seen Pacific Heights, the 1990 thriller – or "horror film for yuppies" as Roger Ebert dubbed it – tells the story of Patty Palmer (Melanie Griffith) and Drake Goodman (Matthew Modine), a young San Francisco couple who use all their savings to purchase a dilapidated, but still rather pricey (try $749,000!) Victorian home with two rental units supposedly located at 170 Pacific Street.  Patty and Drake fix up the residence themselves, move into the top floor space and lease out the two rentals, one of them to maniacal con man Carter Hayes (Michael Keaton), who proceeds to terrorize the couple, as well as the occupants of the other unit, without paying so much as a dime of his monthly rent.  Due to San Francisco's pro-tenant property laws, Drake and Patty are powerless to stop Carter, evict him, or do much of anything really.  Screenwriter Daniel Pyne was inspired to pen the film's script after his own experience of trying to evict a deadbeat tenant from an apartment he once owned.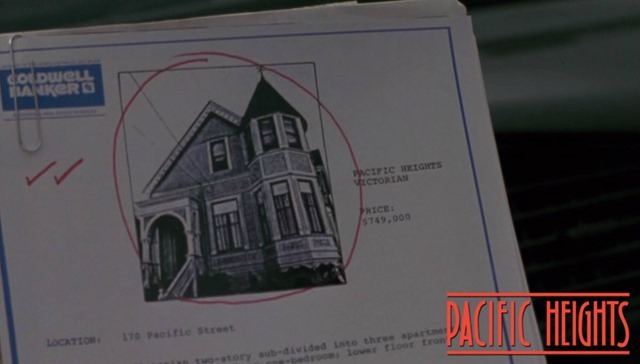 In the film, Patty and Drake's real estate agent informs them that the turreted home was built around 1886 and "probably remodeled slightly in the '40s."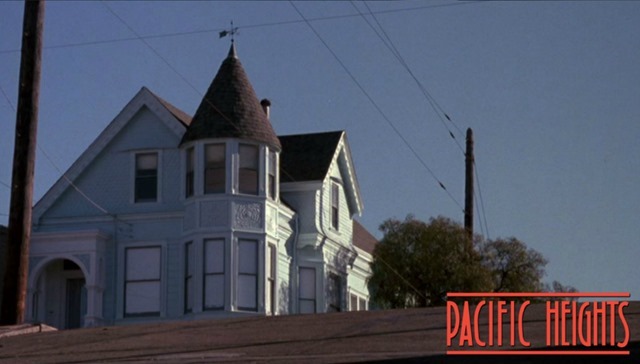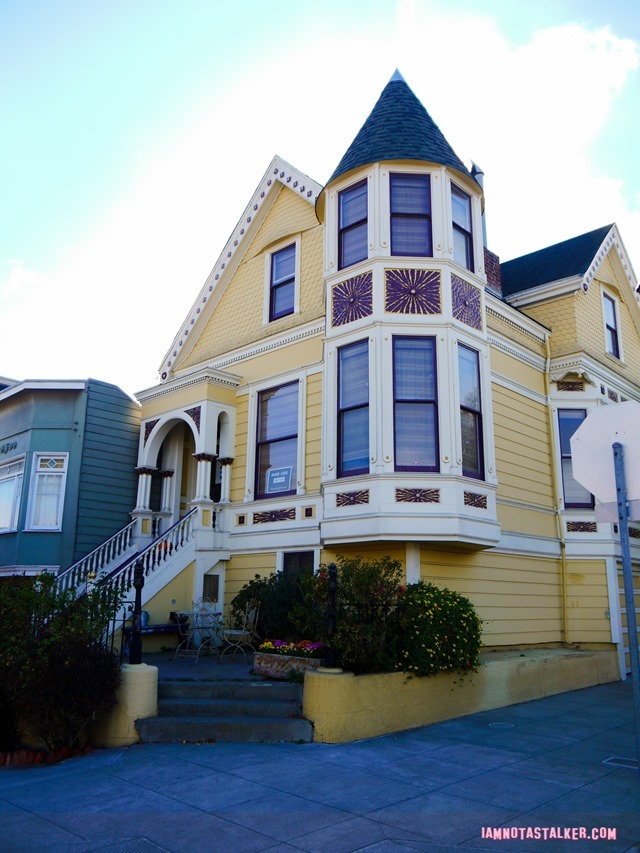 In reality, the statuesque Queen Anne was constructed in 1895.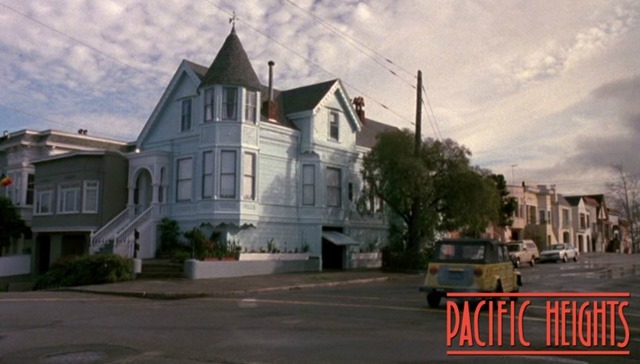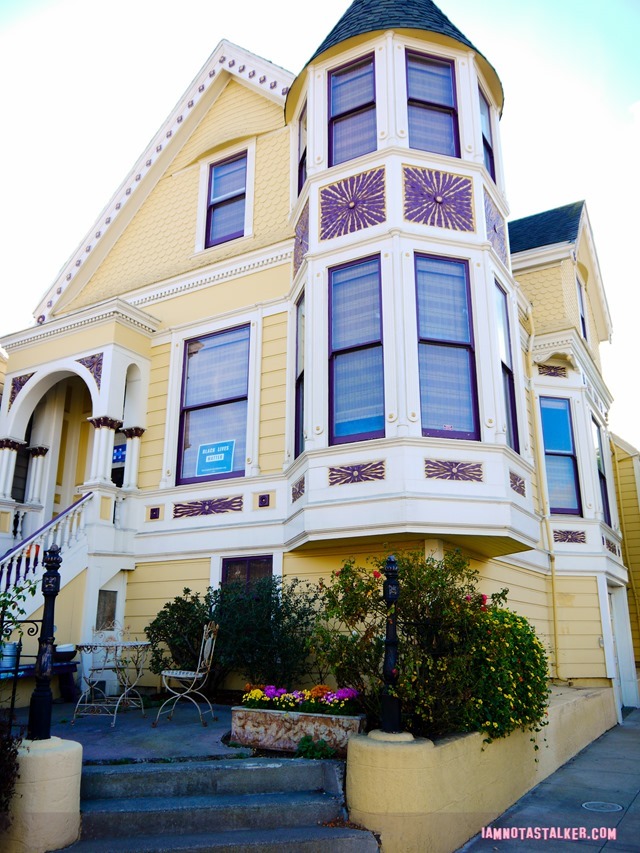 The three-story dwelling was made to look significantly run-down for the movie's early scenes.  According to William A. Gordon in his book Shot on This Site, "When the production company discovered it, the house had been recently repainted.  To create a 'distressed' look, they masked the entire house with sound-blasting frisket, a substance with light adhesive on one side and paper on the other.  The painted side was treated with chemicals to make the exterior look cracked and aged.  After two days' filming, the crew removed the frisket."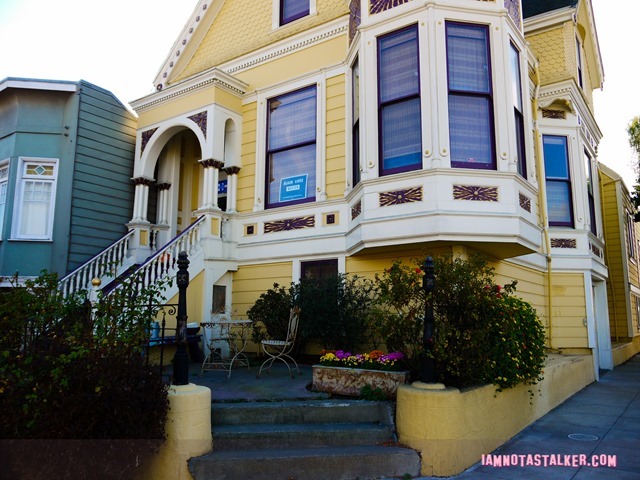 After Drake and Patty complete their improvements, the property comes to resemble its actual self.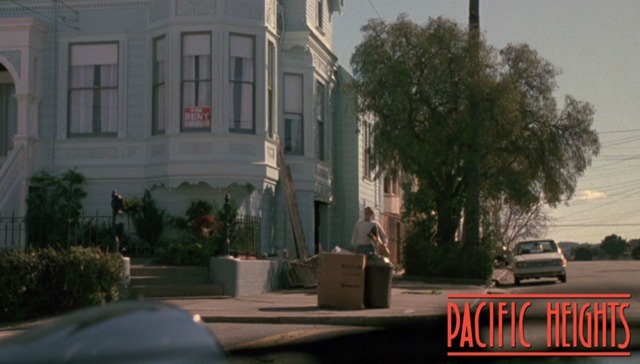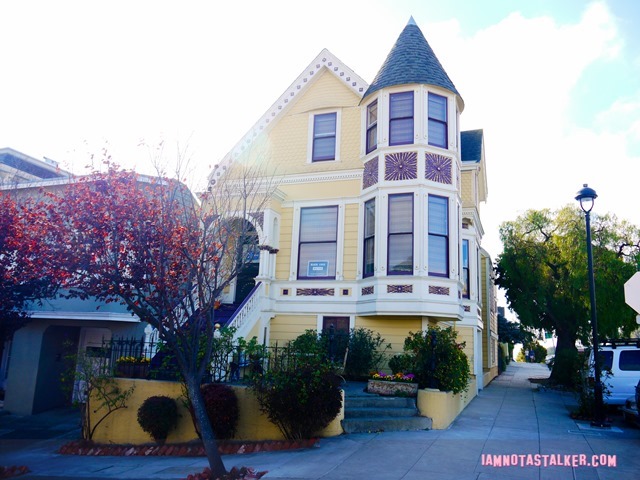 Only the exterior of the residence was utilized in the filming.  Interior scenes were shot on a set built on a soundstage at The Culver Studios in Culver City.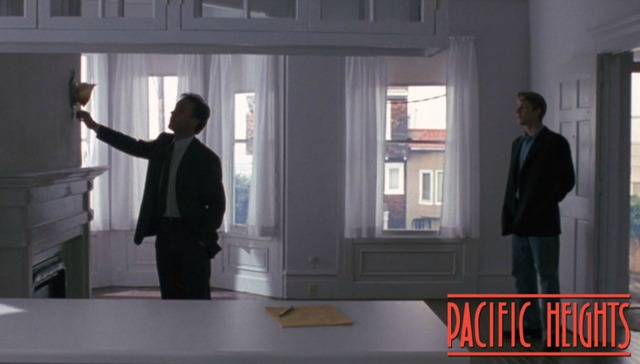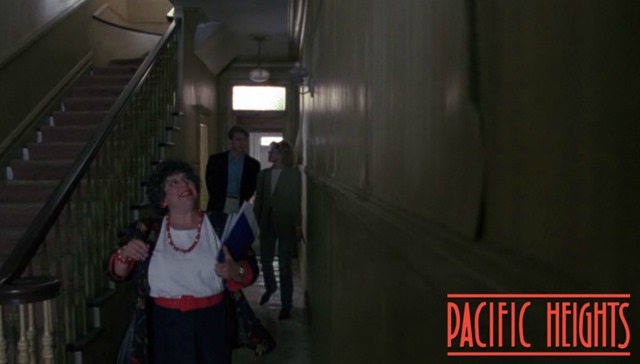 The views shown in the film are real and absolutely breathtaking (though the San Francisco skyline has changed considerably since Pacific Heights was lensed almost 30 years ago).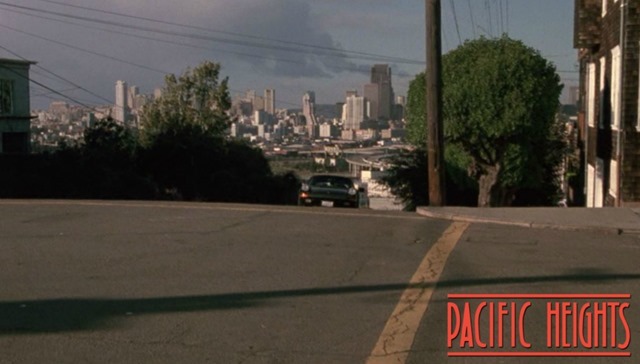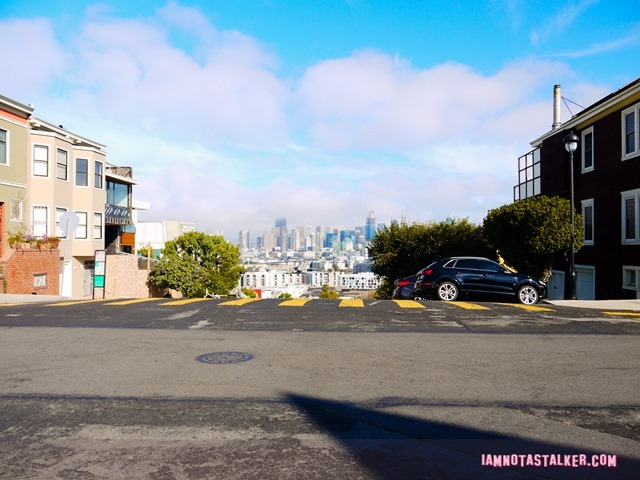 In fact, in Shot on This Site, Gordon says the home was chosen for the movie because of its stunning panoramic views.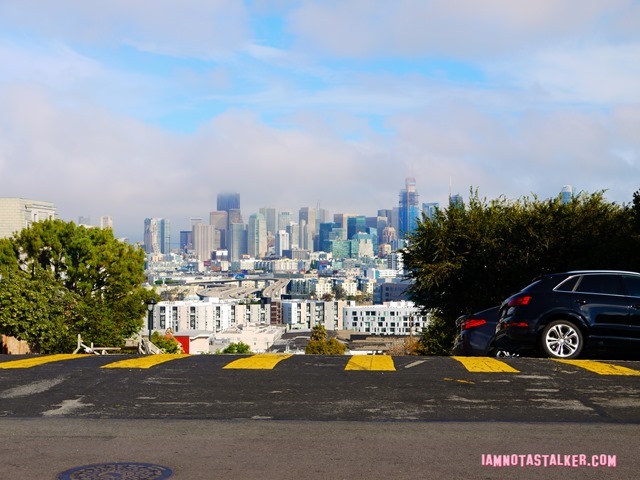 Along with spectacular views, in real life the residence also boasts a corner 0.06-acre lot, 4 bedrooms, a den, 3.5 baths, 3,200 square feet, 2 fireplaces, an eat-in kitchen, bay windows, parquet flooring, vaulted ceilings, separate guest quarters, a finished basement, a 1-car garage, a patio, a BBQ area, an attic, a garden, and a studio in-law apartment, just like in the movie.  Per Zillow, the pad is currently worth a whopping $3.27 million.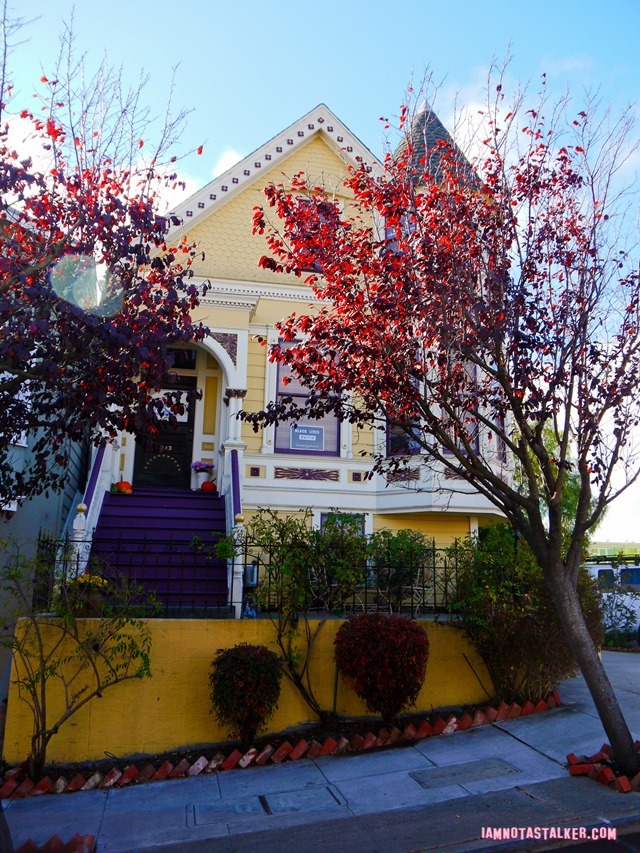 Zillow also states that the property appeared in several episodes of Nash Bridges, but I am unsure of which episodes in particular.  If anyone happens to know, please fill me in!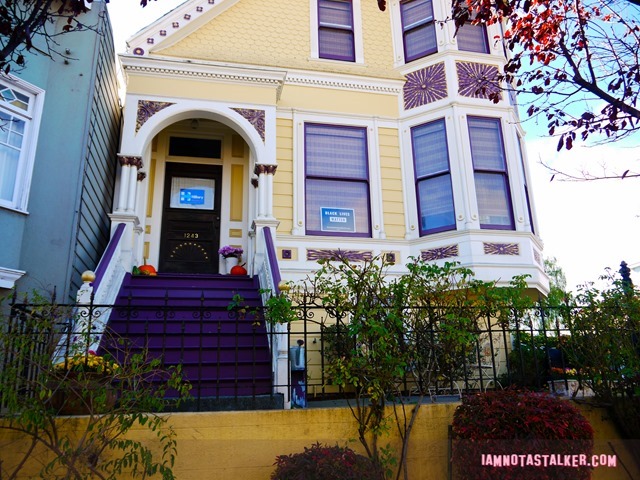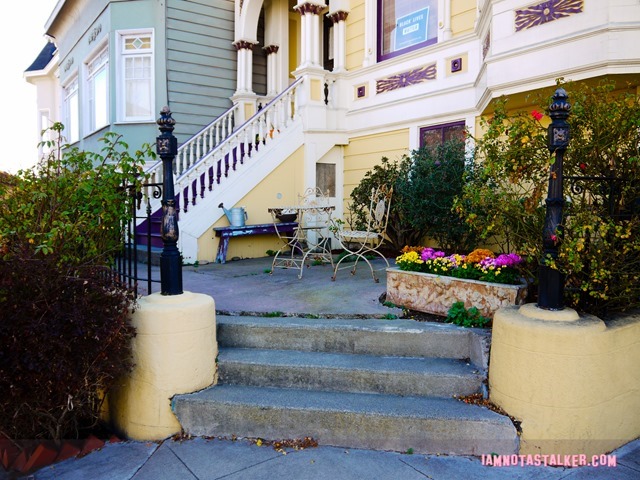 For more stalking fun, follow me on Facebook, Twitter, Instagram, Los Angeles magazine and Discover Los Angeles.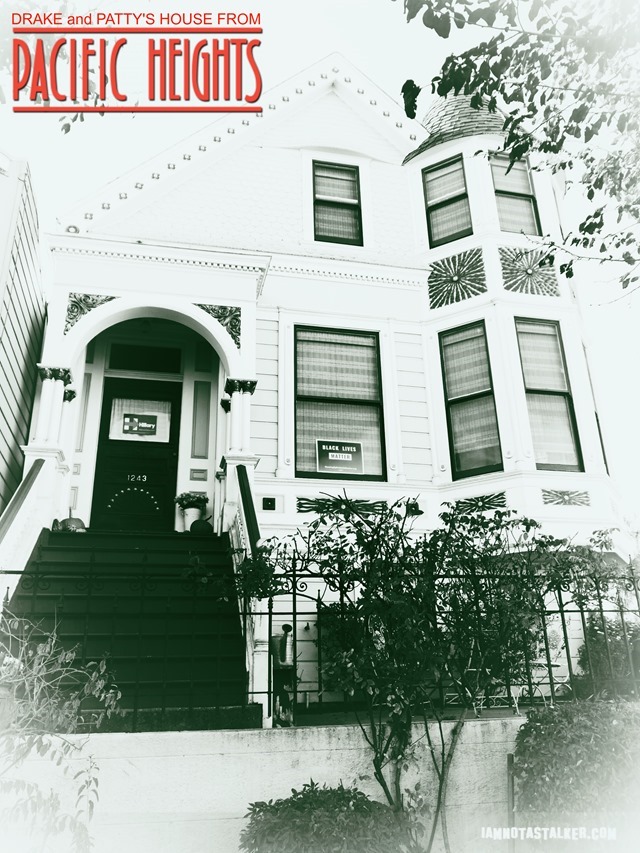 Until next time, Happy Stalking! 

Stalk It: Drake and Patty's residence from Pacific Heights is located at 1243 19th Street in San Francisco's Potrero Hill neighborhood.
108064