Myra Jones' Former House
Oct 4th, 2017 | By
Lindsay
| Category:
Haunted Hollywood
,
This and That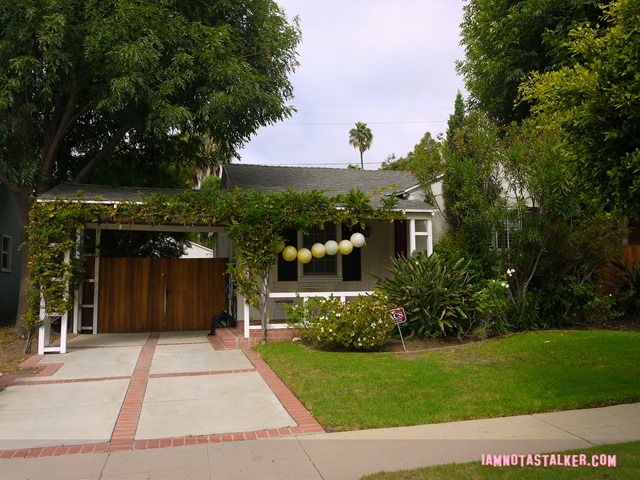 Though I love true crime and pretty much all of its facets, there are some cases that I find too sad and disturbing to read about, research, do any stalking of, or feature on my blog.  Today's locale, the site of the brutal rape and murder of a 71-year-old grandma, is not one I would typically cover.  But the victim's connection to what is arguably Hollywood's most iconic thriller and the serious mistaken identity that resulted from her killing had me utterly fascinated.  I figured my fellow stalkers would be intrigued, as well.  I am talking about the 1988 slaying of actress Myra Davis, who worked under the stage name Myra Jones.
The moniker is likely unfamiliar to most, which is not surprising being that Jones' IMDB page lists a scant six credits.  Her face is also likely unfamiliar.  Again, not surprising being that she never actually appeared in the most famous production on which she worked.  (That's her below pictured via an image from the television show North Mission Road, which covered her murder in a 2005 episode.)Though Myra did find a bit of success later in life starring in commercials, it was not until after her death that her name and image found their way into the papers.  A full decade after her death, actually, thanks to a bit of misreporting in an Associated Press article.  But more on that in a bit.  During her early days in Hollywood, Jones worked as a stand-in for Janet Leigh.  From November 1959 to February 1960, she served as Leigh's stand-in the Alfred Hitchcock classic Psycho – even during the infamous shower scene.  But you never saw her onscreen.  For those not familiar with Hollywood terminology, a stand-in, which is not to be confused with a body double, literally "stands in" for an actor or actress anytime the camera is not rolling – typically during rehearsals to test camera set-ups, lighting, and blocking.  While standing-in during the shower sequence, Myra wore a nude leotard, which mimicked flesh tones, so that various lighting schematics could be evaluated against it.  But neither her face nor her body was featured in even one second of footage.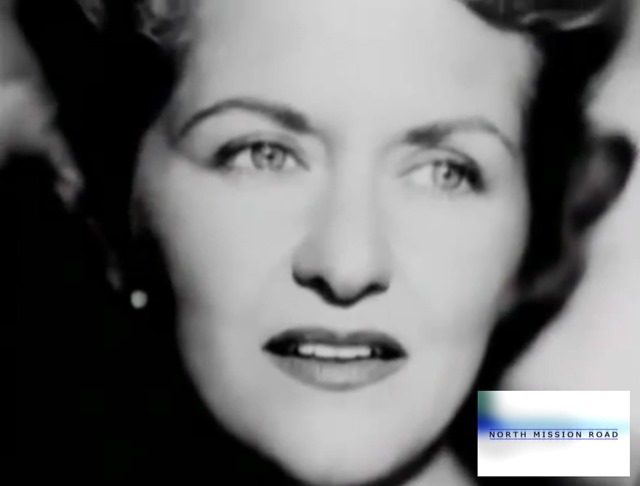 Flash forward to June 28th, 1988.  After not hearing from her for several days, Myra's granddaughter, Sherry Davis, headed to the actress' West L.A. bungalow, located at 2917 South Beverly Drive in Palms, to check on her.  Peering in the bedroom window, she discovered a horrifying site – Jones' decomposing body splayed across the bed.  She had been raped and murdered eight days prior.  Though Sherry had suspicions that the crime might have been committed by next-door neighbor Joel Stein, who lived one door south at 2923 South Beverly, detectives zeroed in on Sherry's brother, who was battling drug addiction at the time.  The brother passed a polygraph, though, and police it seems didn't look further.  Myra's case went cold.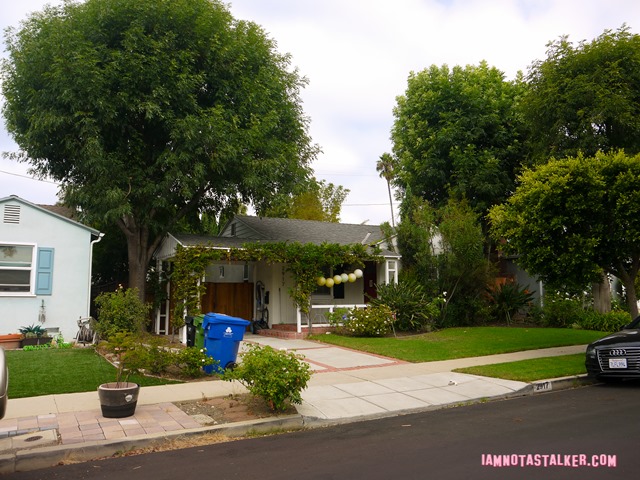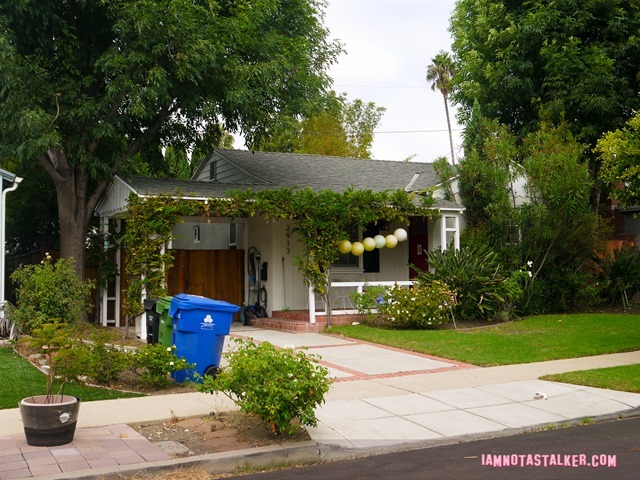 Her 3-bedroom, 2-bath, 1,234-square-foot home, which Myra had lived in for 40 years, was subsequently sold.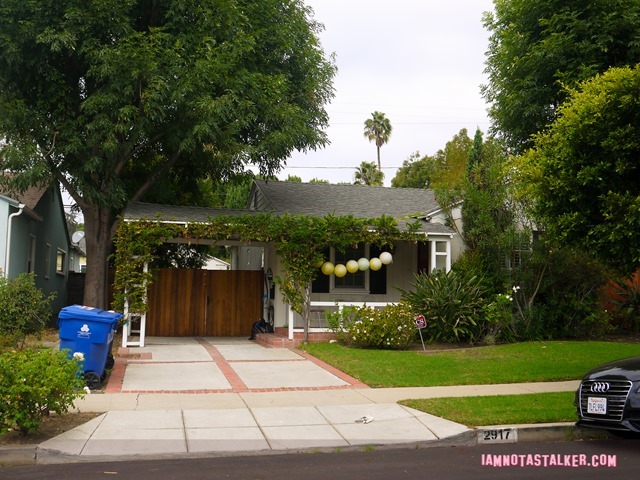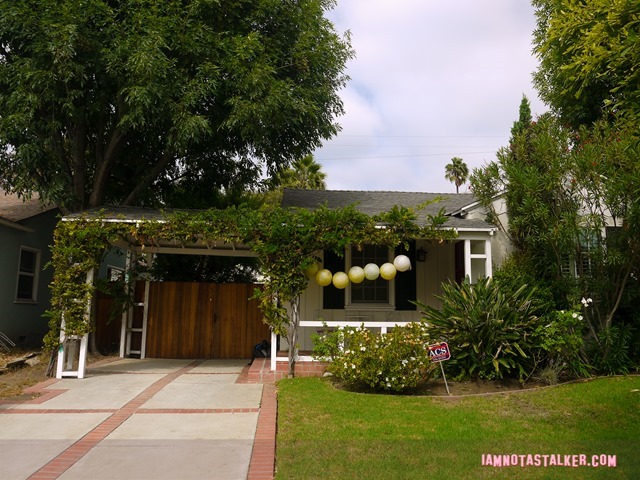 Flash forward once again.  This time to March 29th, 1998, almost a full decade later, when 60-year-old Jean Orloff was found raped and murdered inside her apartment located at 1810 South Bentley Avenue in West L.A.  Though a fire alarm in her bedroom had been dismantled, her dust ruffle burned, and marks on her neck and back were visible, the police detective on the scene ruled that the death resulted from a heart attack.  The burned bed skirt he explained away by saying Jean (pictured below via a Cold Case Files episode), who was a known smoker, might have dropped a cigarette during the attack, causing a small fire.  No matter that no cigarette was found near her body or on the floor.  Because of the ruling, Jean's apartment was turned over to her family and they began to clean up the scene and pack her belongings.  It was not until four days later that the truth was unveiled.  While the funeral home was preparing Jean for cremation, a worker noticed that her death certificate had never been signed by the attending coroner.  Orloff's longtime doctor was contacted, but, because he had not seen Jean for over eight months, legally he could not endorse the document.  So the coroner's office sent out investigator Sherwood Dixson to re-examine the body and sign the paperwork.  While inspecting her, Dixson noticed that there was significant bruising on Jean's neck.  In the days since her discovery, the ligature marks left by her killer had darkened significantly.  Dixson ruled the death a homicide.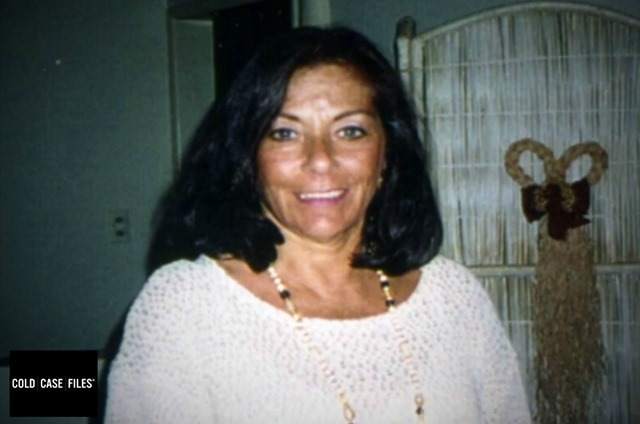 By the time of Dixson's ruling, Jean's family had already cleaned her apartment (pictured below from the Cold Case Files episode) and packed away most of her belongings, wiping away or tossing out any evidence in the process.  The police were in a predicament.  So they started reaching out to those close to Orloff in the hopes that someone might be able to shed some light on why she was killed.  One of the people contacted was Jean's longtime manicurist, Adrienne Rosenfeldt.  Though Rosenfeldt did not have any relevant information to give police, when she returned home later that night she mentioned Jean's murder to her son, Joel Stein.  Yes, the same Joel Stein who lived next door to Myra Jones.  The conversation got Joel thinking about his brother-in-law, Kenneth Dean Hunt, who also inhabited the home next door to Myra.  Kenneth had been behaving strangely and binging on cocaine over the few days prior.  Joel remembered that ten years earlier, immediately following Jones' death, Kenneth had acted the exact same way.  He called the police, who brought Hunt in for questioning and obtained his DNA.  Sure enough, the results showed that he was the killer of both Jean and Myra.  Sherry Davis had been right all along.  Her grandmother had been murdered by the man next-door – just not the man she was thinking of.  Kenneth was arrested, charged and ultimately convicted of both homicides.  He was sentenced to life in prison.  The story doesn't end there, though.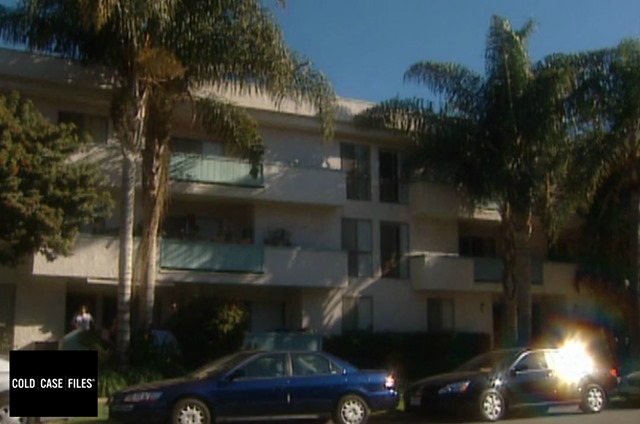 When Hunt was arrested, the Associated Press published an article stating that one of his victims was Janet Leigh's Psycho body double.  The press subsequently ran with the story, tantalized by the eerie fact that a woman who appeared in one of the most famous murder scenes of all time wound up dying a brutal death at the hands of a deranged killer.  The only trouble was the account wasn't accurate.  Can you say fake news?!?  As I mentioned above, Myra was Leigh's stand-in, not her body double.  That job went to a former stripper and one-time Playboy cover model named Marli Renfro (pictured below).  It is her body that appears in all portions of the shower scene in which Janet's face is not visible in the frame.  The press' misreporting is somewhat understandable, I guess, being that the terms "body double" and "stand-in" are often used interchangeably, though they shouldn't be.  Further muddying the waters was the fact that both Leigh and Hitchcock categorically denied the use of a shower scene body double for years.  Because Myra used a stage name, after the Associated Press released their initial article, some media sources, confused by Hitchcock and Leigh's denials, simply assumed that Marli Renfro and Myra Jones were the same person.  It was not long before news of the Psycho body double's murder was everywhere, with some outlets even claiming that Myra had done the voice work of Norman Bates' mother in the movie, another incorrect factoid.
It took years for the matter to be cleared up.  Enter author Robert Graysmith, who had been obsessed with Renfro since his teens.  While perusing a December 2007 news article about the murder, he was surprised to see Sherry Davis quoted as saying, "My grandmother would never have done any nude work."  Being that Marli had been featured on the cover of Playboy, the quote confused Graysmith and he began researching the matter further.  As he shockingly soon discovered, not only were Marli Renfro and Myra Jones two different people, but Renfro was alive and well and living in the Mojave Desert.  Even more shocking, Marli had no idea she had been proclaimed dead by the media or that there was so much confusion surrounding her role in Psycho until Robert contacted her and explained the situation.  Graysmith wound up publishing a book on the subject titled "The Girl in Alfred Hitchcock's Shower" in 2010.
I first learned about Myra's killing from fellow stalker Alan who posted a comment on my Challenge Lindsay! page back in January alerting me to the addresses of several Haunted Hollywood locales, one of which was Jones' home.  Another fellow stalker named James responded to Alan's comment, providing a link to a Wikipedia page about Marli Renfro.  I was not familiar with either Jones or Renfro at the time, but once I started Googling, I pretty much couldn't stop.  The whole story is almost stranger than fiction!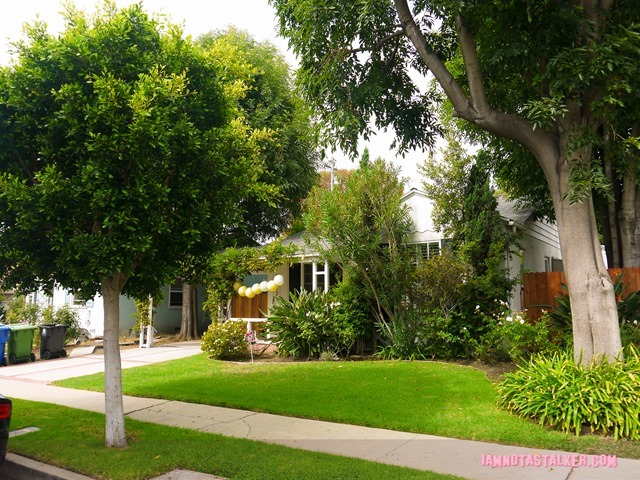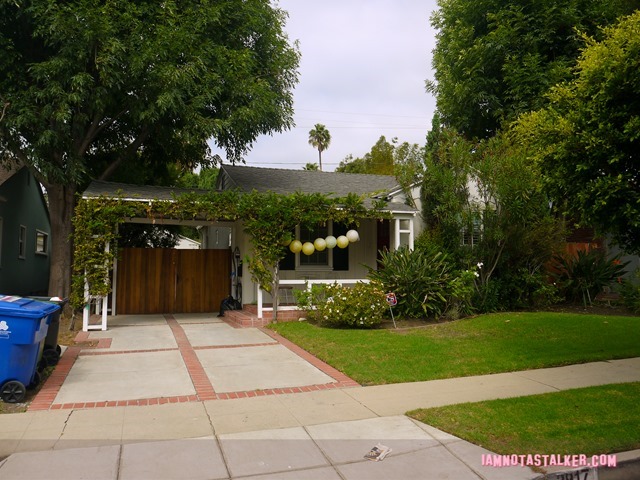 Myra's house, which was originally built in 1938, was featured in the Season 3 Cold Case Files episode that covered her murder titled "Before I Do/Hollywood Homicides."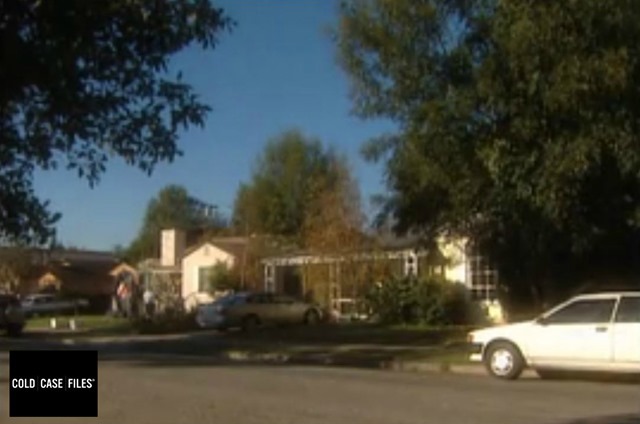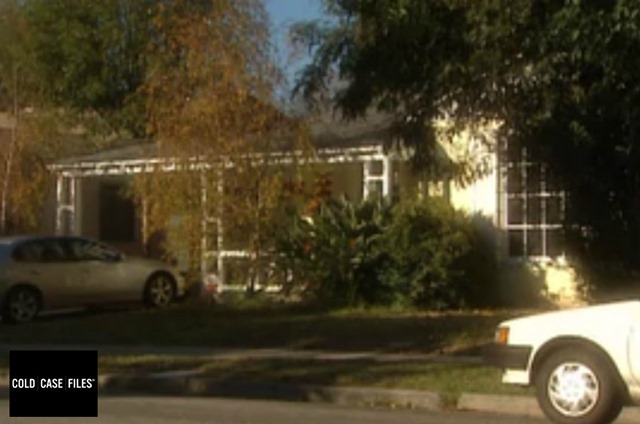 The residence also appeared in the North Mission Road episode about the case titled "Double Mystery."  You can watch that episode here.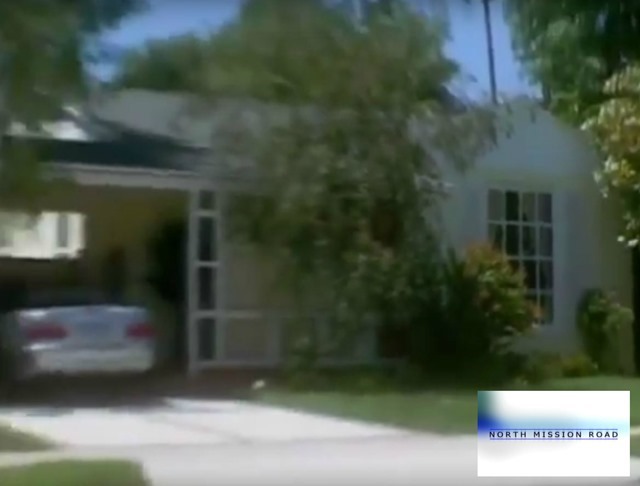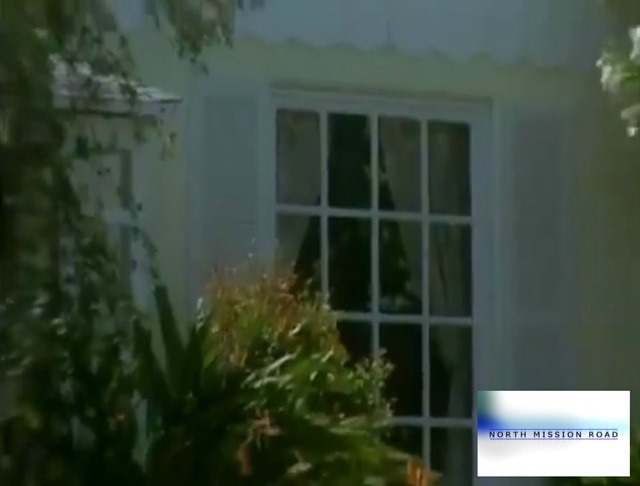 Big THANK YOU to fellow stalker Alan for telling about this location and to fellow stalker James for providing the Wikipedia link that led me to reading more about the case. 

For more stalking fun, follow me on Facebook, Twitter, Instagram, Los Angeles magazine and Discover Los Angeles.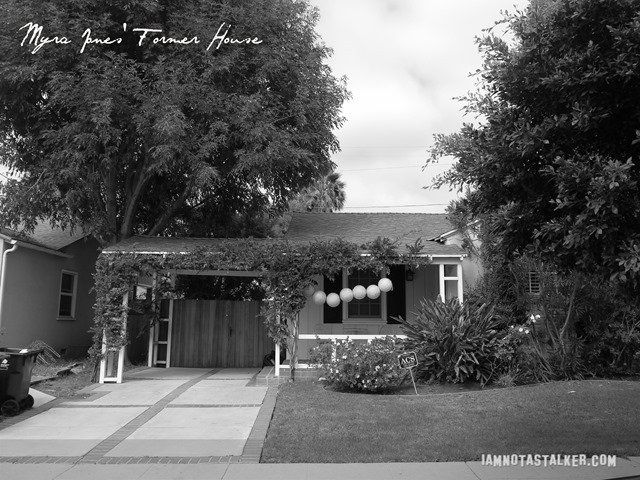 Until next time, Happy Stalking! 

Stalk It: Myra Jones' former house is located at 2917 South Beverly Drive in Palms.
108274