The Mütter Museum of The College of Physicians of Philadelphia
Oct 17th, 2017 | By
Lindsay
| Category:
Haunted Hollywood
,
This and That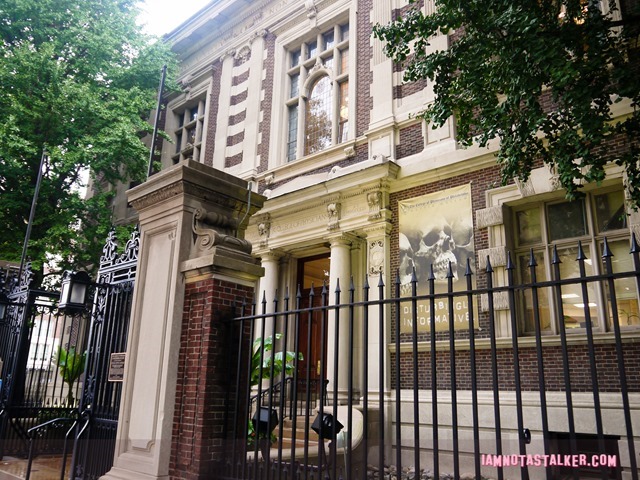 I am into some admittedly weird stuff – murders, hauntings, all things macabre.  But a place I learned about while planning my 2016 trip to Pennsylvania seemed even a bit too morbid for me.  As DK Eyewitness Travel Guide described, The Mütter Museum of The College of Physicians of Philadelphia exhibits "curious and unusual items, including preserved specimens and wax anatomical and pathological models."  While the book's photograph of The Mütter's display of 139 real human skulls had me drooling, I feared the site might be a bit too disturbing.  But I added it to my Philly To-Stalk List nonetheless.   When I showed the Grim Cheaper info on the museum, he became pretty dead-set against visiting, though, and I did not attempt to sway him.  Then fate stepped in during our first night in the City of Brotherly Love.  While eating dinner at a fabulous sidewalk table at Devon Seafood Grill (another DK Eyewitness Travel suggestion), we happened to strike up a conversation with the couple next to us.  Our new friends, Philadelphia natives both, were excited to share local recommendations and, as it turned out, one of their favorite places in the area was The Mütter Museum.  They assured us we couldn't leave town without a visit – which is how we found ourselves knee-deep in medical curiosities just a couple of days later.
The Mütter Museum was originally established thanks to Jefferson Medical College professor of surgery Thomas Dent Mütter.  In 1858, the doctor donated $30,000 as well as his vast collection of more than 1,700 specimens to The College of Physicians of Philadelphia with the request that they build a fireproof gallery to house the artifacts, which he hoped would be added to over the years, and hire a curator.  The school obliged, constructing a two-story brick building at the northeast corner of Locust and South 13th Streets in 1863.  The bottom level comprised the original Mütter Museum and the second floor served as The College's headquarters.  A third story was eventually added as more space was needed.  (Sadly, the structure was torn down in 1930 and the spot where it once stood is now a parking lot.)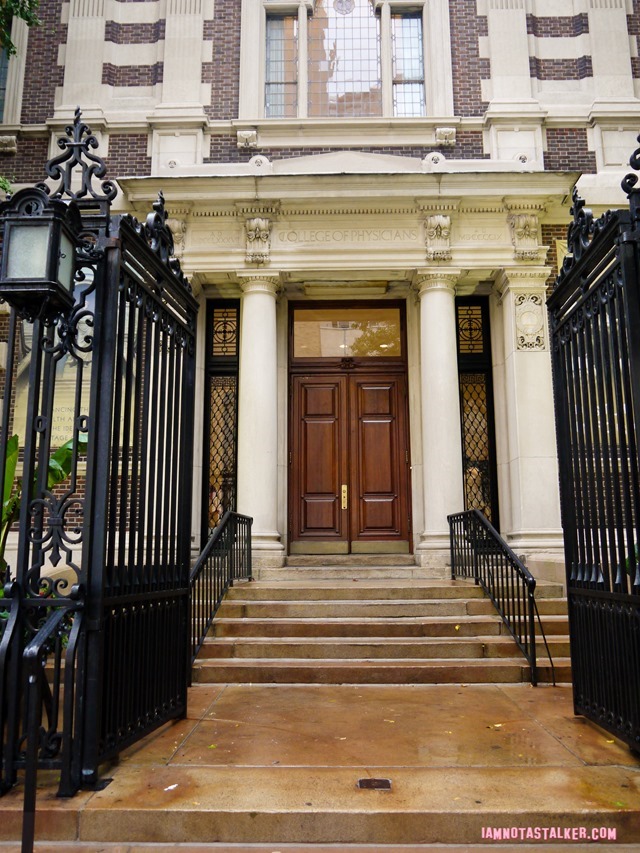 By the turn of the century, The College was in need of even more space and the Cope and Stewardson architecture firm was commissioned to design a larger headquarters at 19 South 22nd Street.  The stately New Beaux Arts-style building was completed in 1909 and still houses the school, as well as The Mütter Museum, to this day.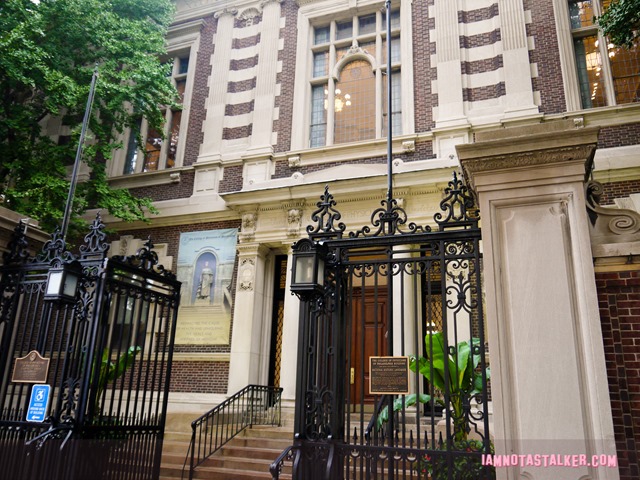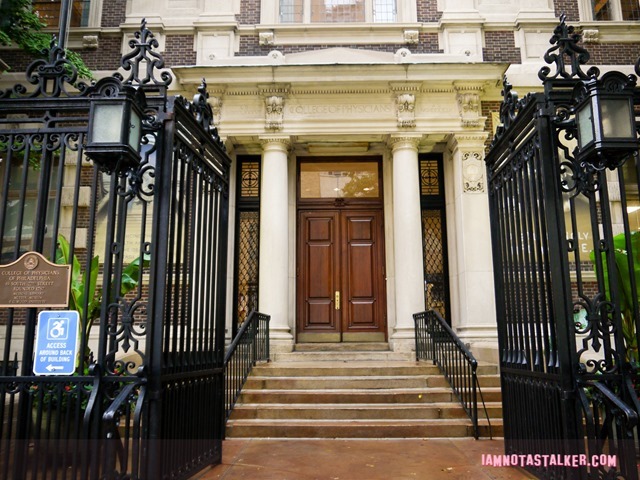 The handsome structure has a haunting Midnight-in-the-Garden-of-Good-and-Evil-feel to it, which was made even stronger by the rain that started to fall as we arrived at the site.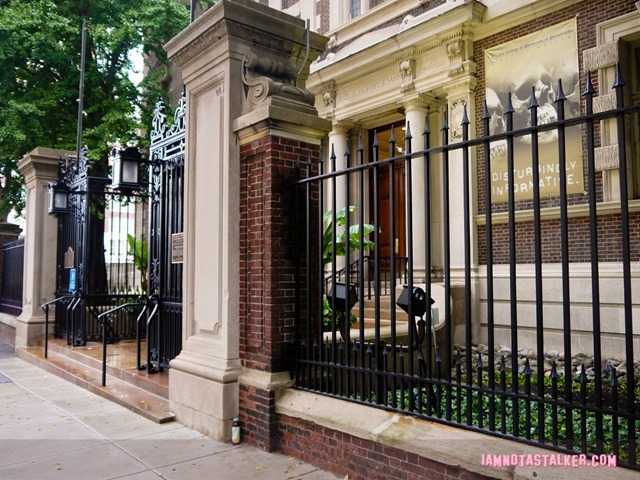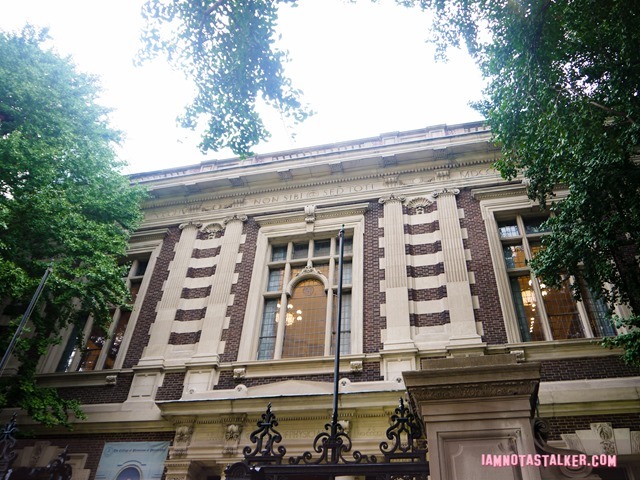 The Mütter, which today houses more than 25,000 relics all related to medicine, health and disease, is considered one of the finest medical history museums in the world.  Sadly, due to the fact that there are actual human bodies and body parts on display, none of the exhibits can be photographed.  While I typically hate a no-photography rule, in this case, I completely understood the site's use of discretion.
Only the main exhibit hall is off-limits to cameras, though.  Photography is allowed in other areas, including Hutchinson Parlor, a space near The Mütter's entrance which reminded me of the Haunted Mansion at Disneyland.  I literally wanted to move right in, pour myself a glass of champagne, light a fire, and curl up with a good mystery novel in one of the cozy red armchairs.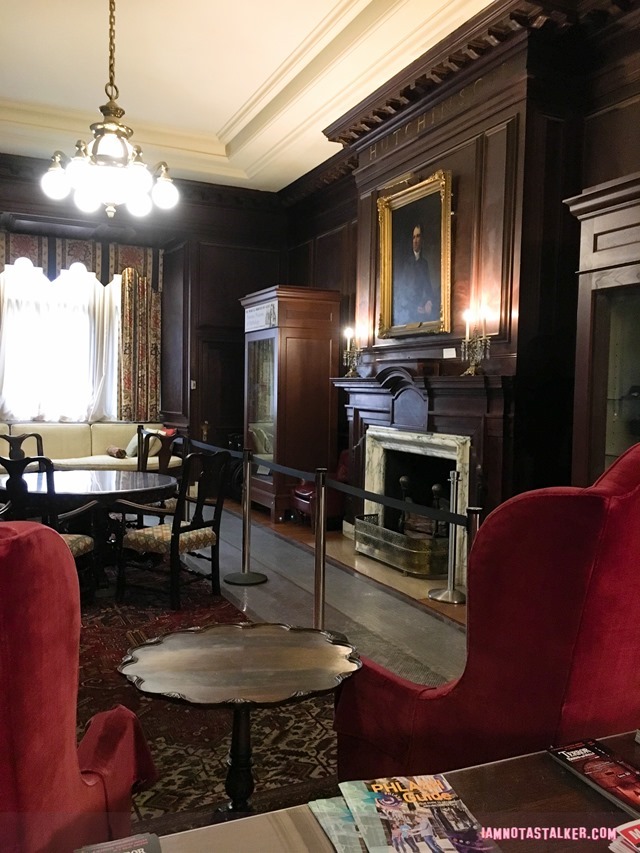 Pictures are also allowed in the Thomson Gallery, the museum's temporary exhibit space which was hosting Perfect Vessels: Works by David Orr at the time we visited.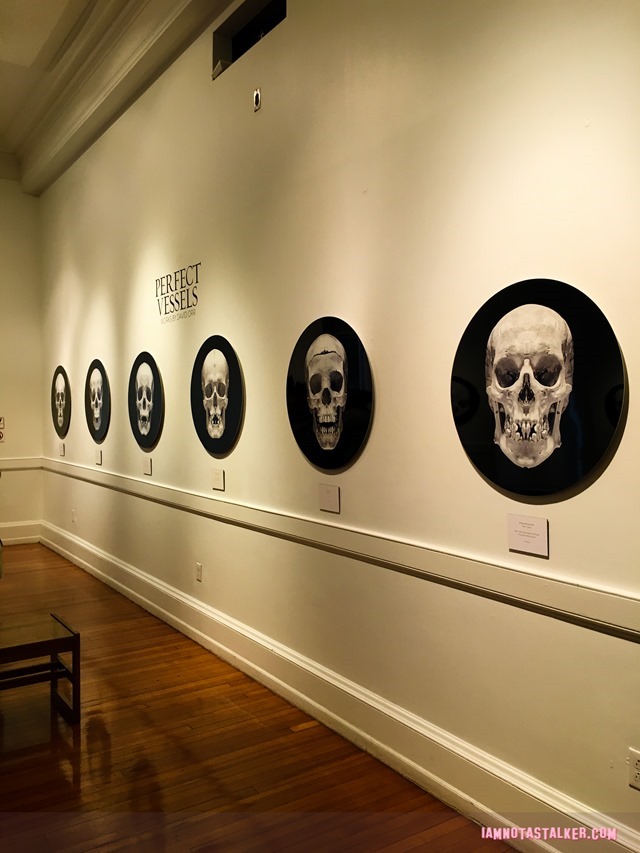 The incredible installation consisted of massive round photographs of human skulls which had been digitally altered by artist David Orr to appear perfectly symmetrical.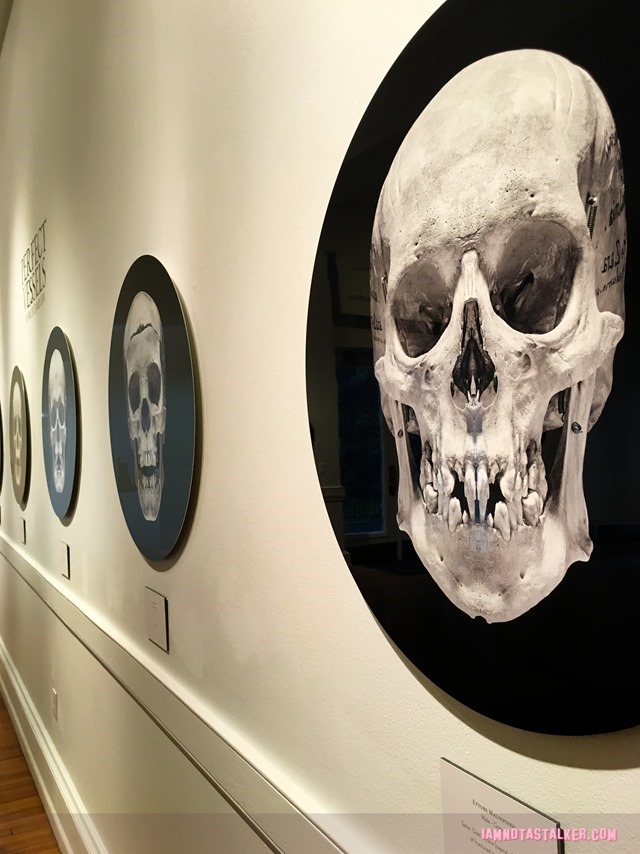 As you can imagine, I was completely taken with the images.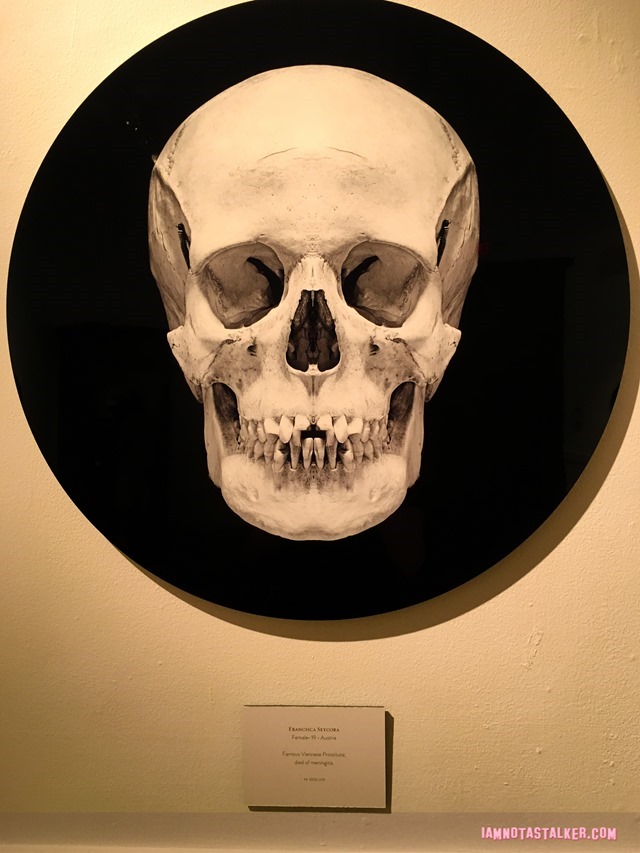 I would LOVE to have each and every one on display at my house during Halloween.  Heck, who am I kidding?  I'd keep them up year-round if I could get my hands on them!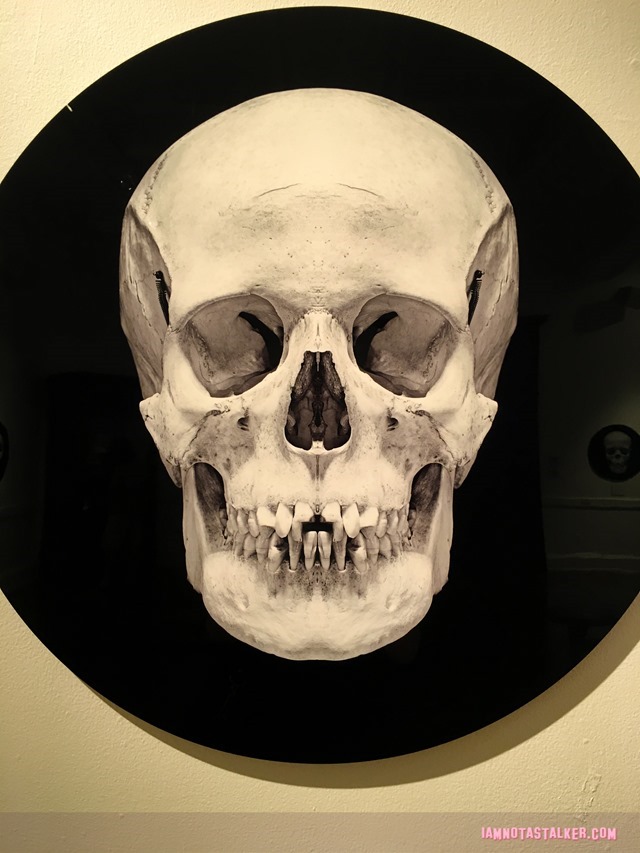 Sadly, Perfect Vessels ended its run in January, but you can read more about the exhibit here.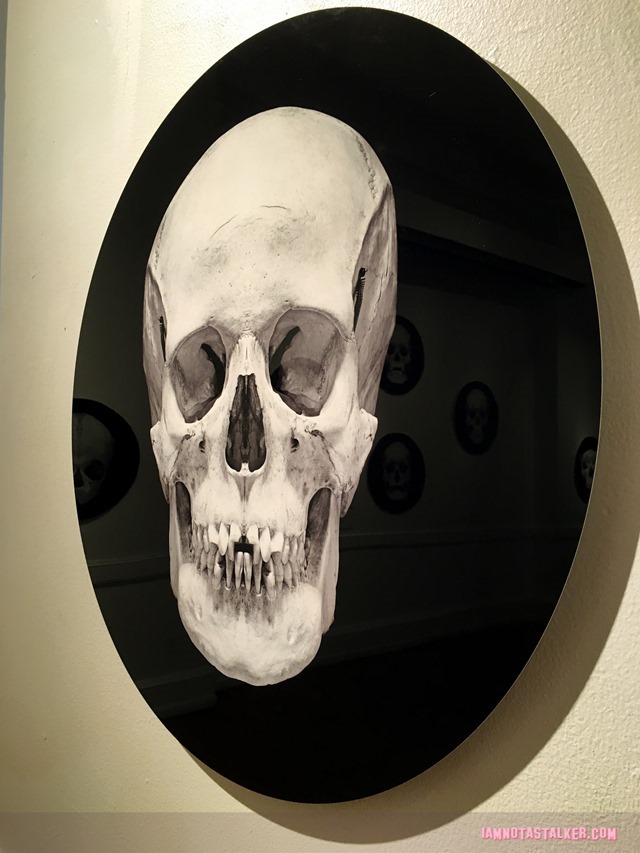 Situated just off the Thomson Gallery is the Sir John Templeton Veranda and Medicinal Herb Garden, another area open to photography.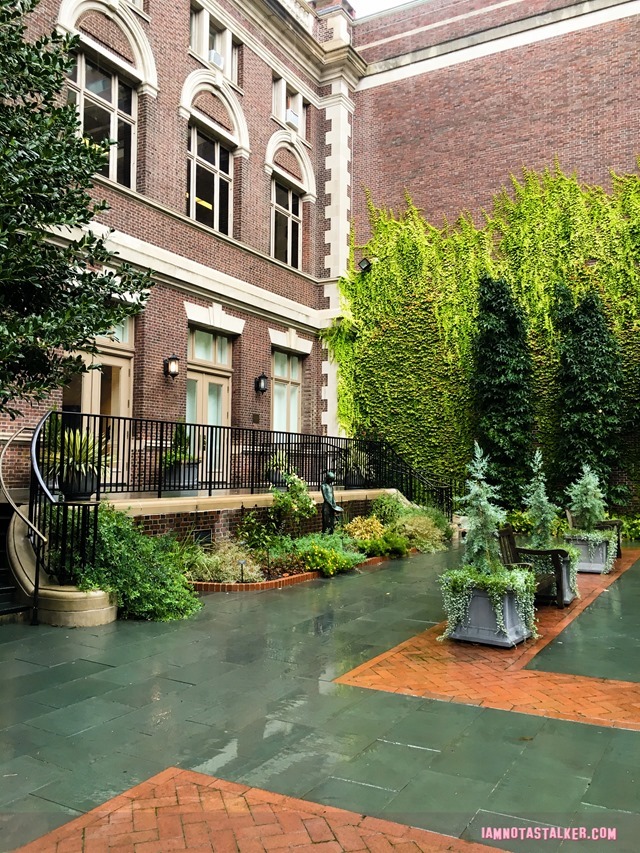 And let me tell you, it is striking!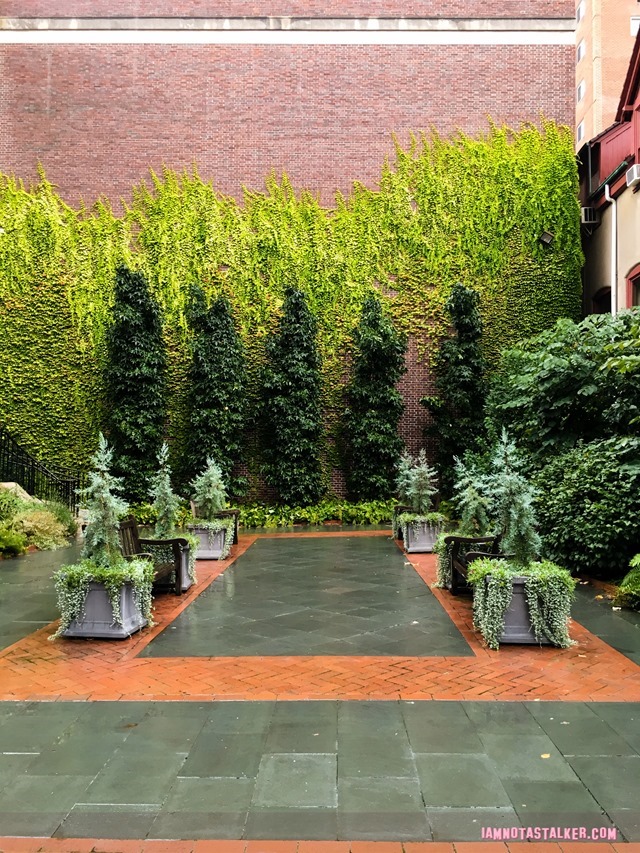 The Midnight-in-the-Garden-of-Good-and-Evil-feel of the property is continued out onto the terraced oasis . . .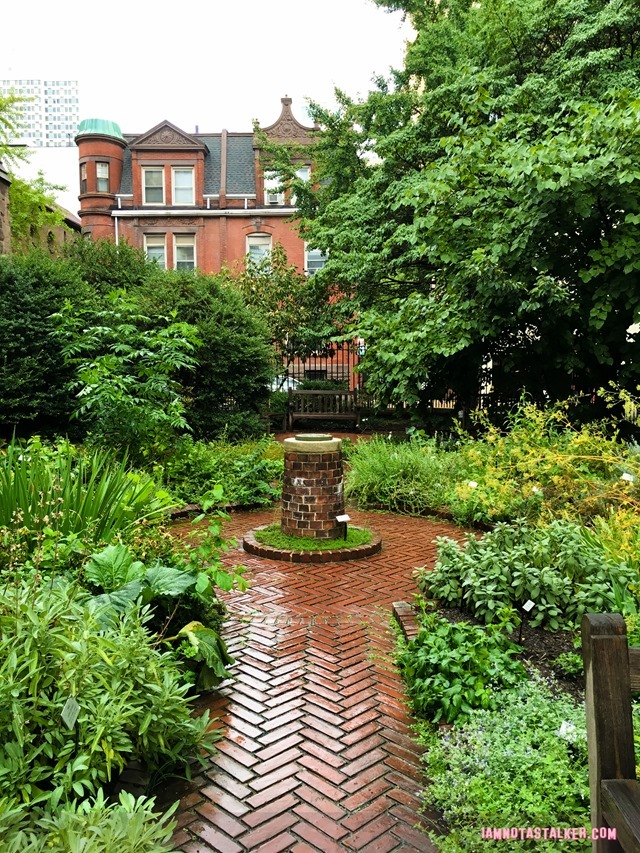 . . . and made even more prominent thanks to the rather gothic-looking church that abuts it.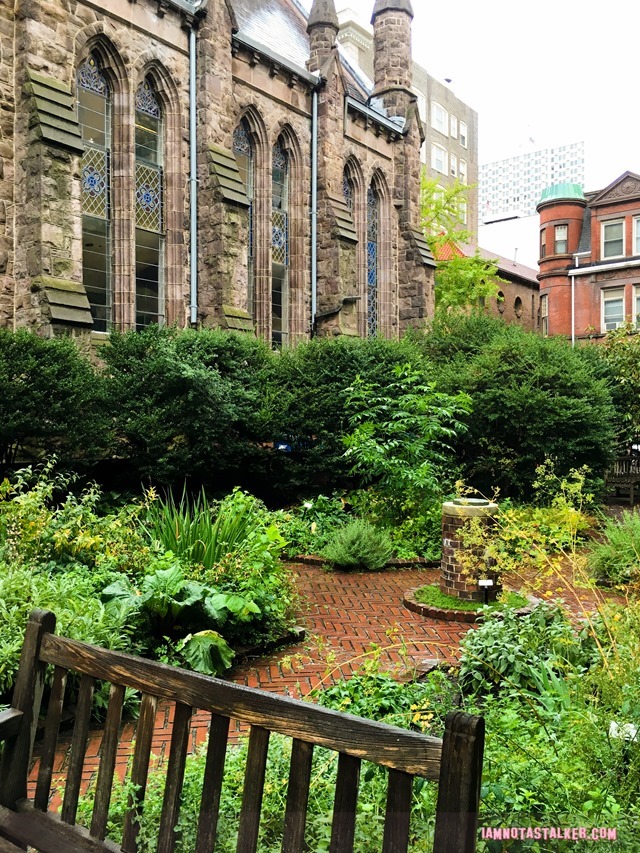 With its dramatic greenery and . . .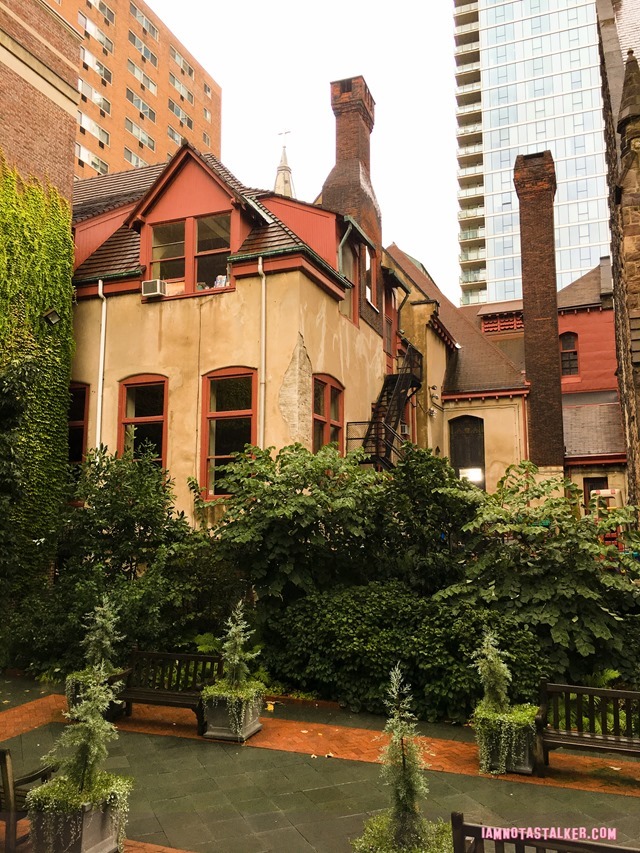 . . . and stunning brick façade . . .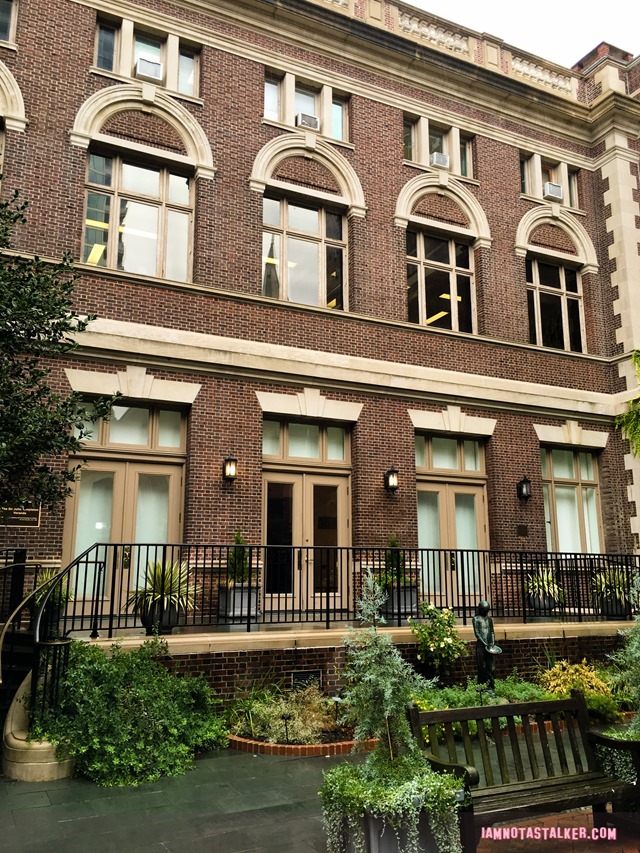 . . . it is no wonder the garden has become an extremely popular wedding venue.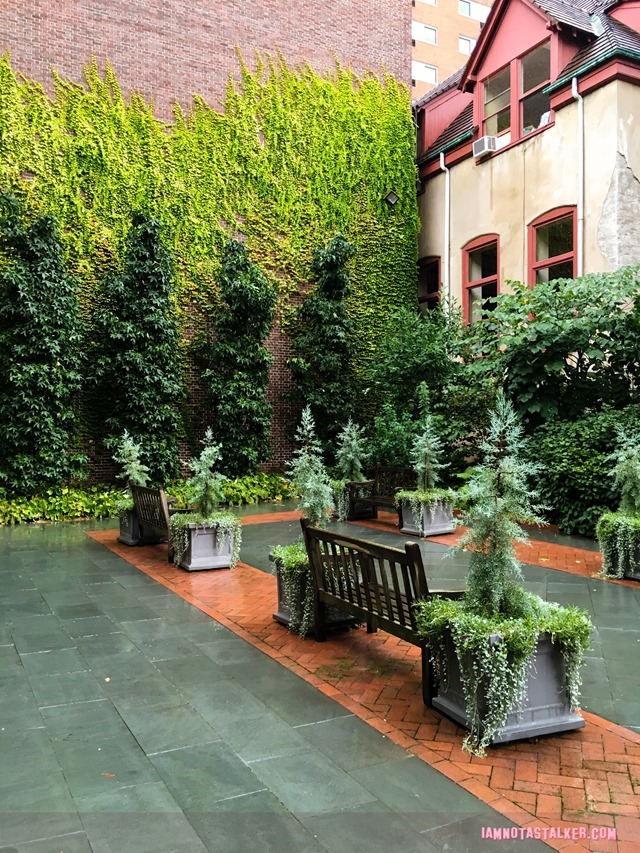 It literally looks like something out of a fairytale.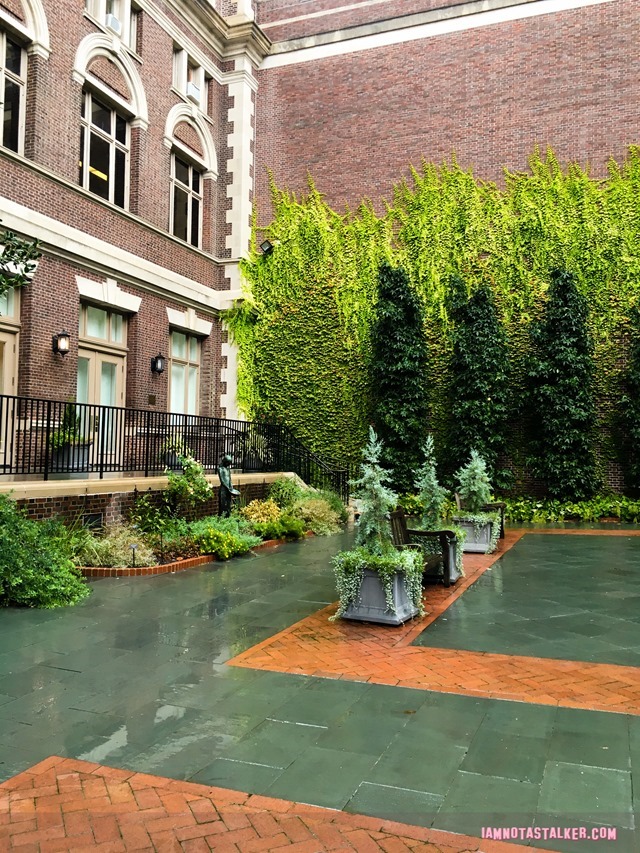 I think that's Hansel and Gretel's house right there!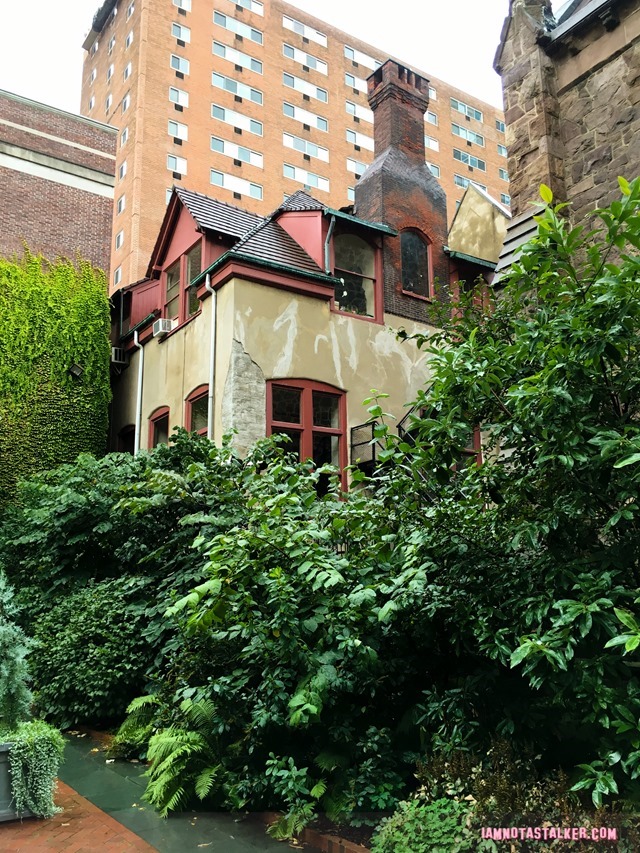 The property's interior is no less striking thanks to what Mütter's official website describes as "a 19th-century cabinet museum setting."  Handsome wood cupboards housing all manner of artifacts are positioned in every corner of the dramatic space.  Prior to my visit, I had never seen a museum laid out in such a way and loved exploring the myriad of displays, pulling out drawers and walking around 360-degree glass cases.  The site feels more like the ornate private library of a wealthy eccentric scientist than a public museum.  (The image below, which shows The Mütter's main room, is a screen capture from an episode of the Anthony Bourdain series The Layover, but more on that in a bit.)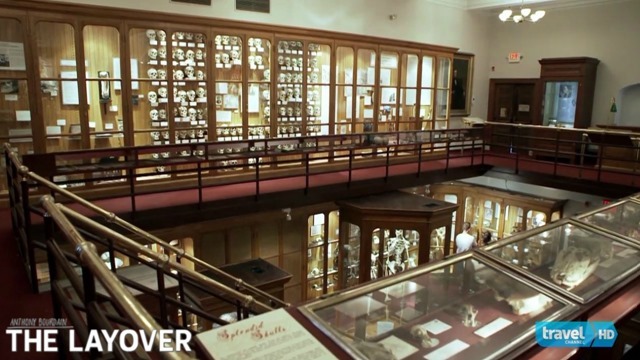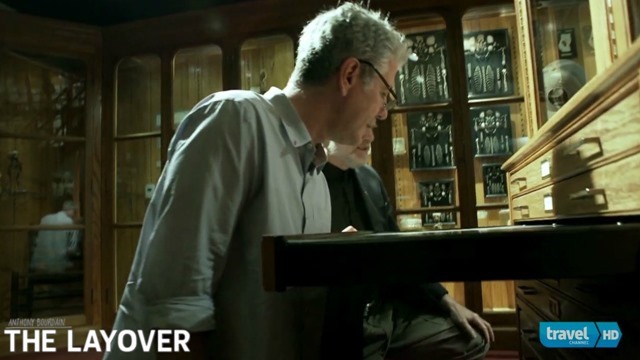 Just a few of the unique curios housed at The Mütter include the largest human colon on display in the world (the "Mega-Colon," as the museum refers to it, which measures 8 feet, 4 inches when stretched, is pictured below with Anthony Bourdain), slides of Albert Einstein's brain (his brain was 15% larger than the average brain!), the aforementioned collection of 139 skulls (which once belonged to Viennese anatomist Joseph Hyrtl), a death cast of the original "Siamese" twins Chang and Eng, a portion of John Wilkes Booth's vertebra, actual shrunken heads, and the Soap Lady.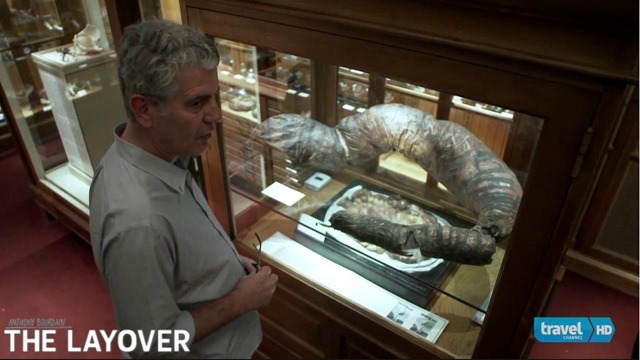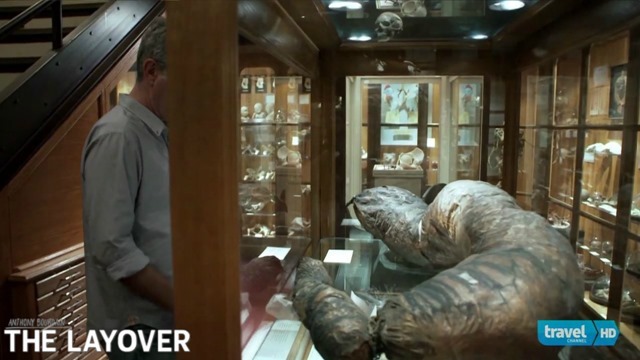 The Mütter is a somber place and the experience of visiting it quite sobering.  But it is also utterly fascinating.  I am typically not one for museums.  At all.  I find myself easily bored while wandering through exhibits, the display cards far too tedious and time-consuming to read.  My best friend loves to recount the time we visited the Guggenheim in Manhattan.  As he tells it (while making a circling motion with his finger), "While we were all still on the first floor looking at the artwork, here comes Lindsay, zipping down the ramp, heading for the exit."  Yep, I had already ventured up to the sixth floor and back down again while my best friend, his girlfriend, his mom, my parents, and the GC were all still perusing the lowest level.  That's typically my modus operandi at museums.  At The Mütter, though, I looked at every single exhibit and read through every single information card.  I was transfixed by each item on display.  I honestly cannot more highly recommend a visit.  Even the GC enjoyed himself and he had been so reluctant to go.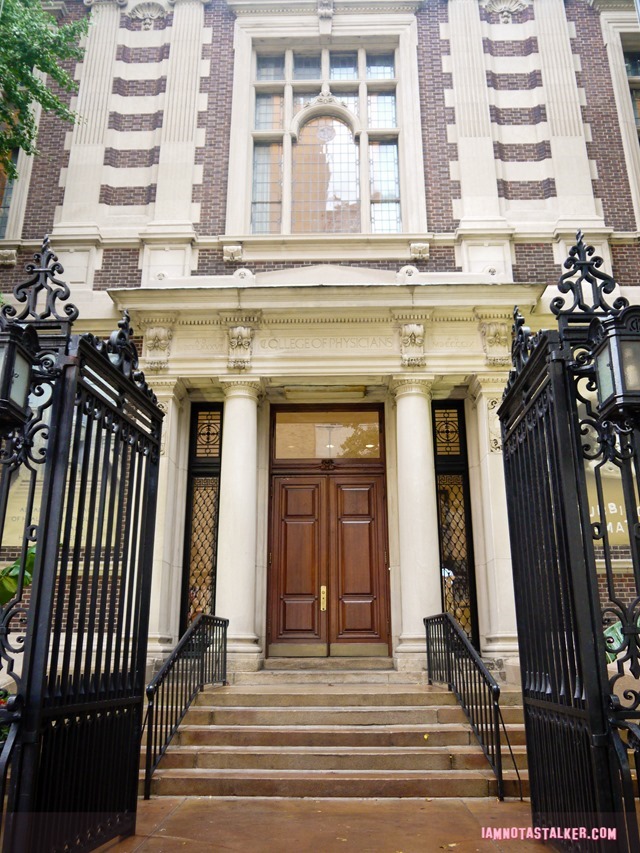 Bonus – The Mütter is also a filming location!  The 2011 Quay Brothers documentary short Through the Weeping Glass: On the Consolations of Life Everlasting was not only shot on location at the museum, but details its many collections.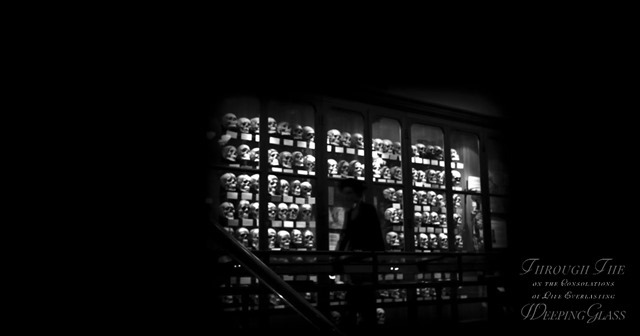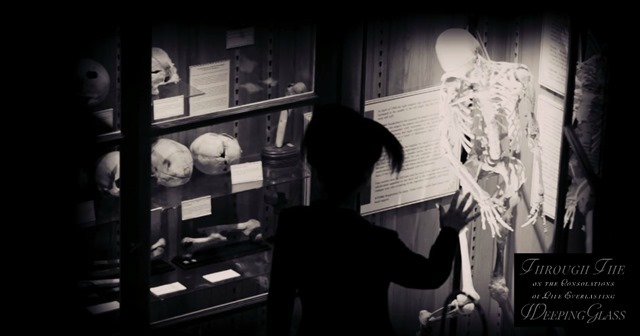 As I mentioned above, Anthony Bourdain shot an episode of The Layover at The Mütter, Season 2's "Philadelphia," which aired in 2012.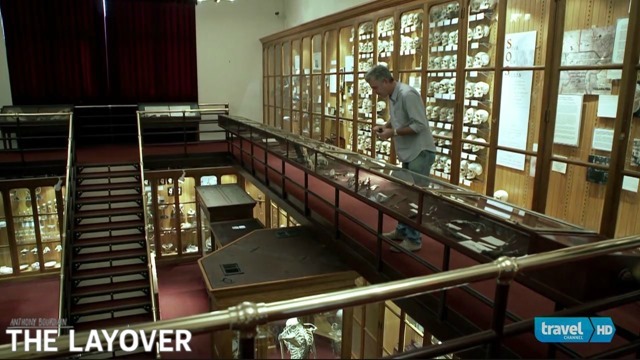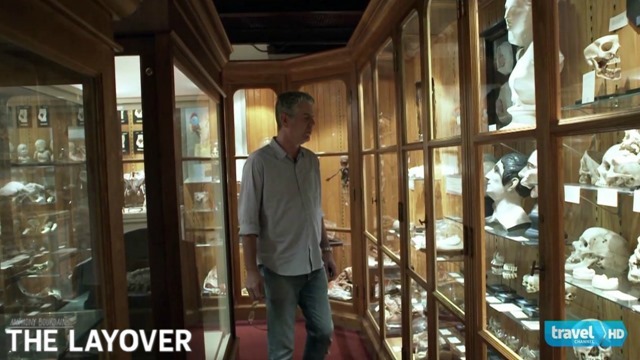 During his visit, Bourdain apparently declared The Mütter's onsite gift shop "the best gift shop ever."  He's not alone in that assertion.  The store was named Best Museum Gift Shop by Philadelphia magazine in 2012.  And I wholeheartedly agree.  It's like a Halloween wonderland!  I purchased quite a few things there, including the coaster pictured below which is hands-down my favorite souvenir that I picked up while in town.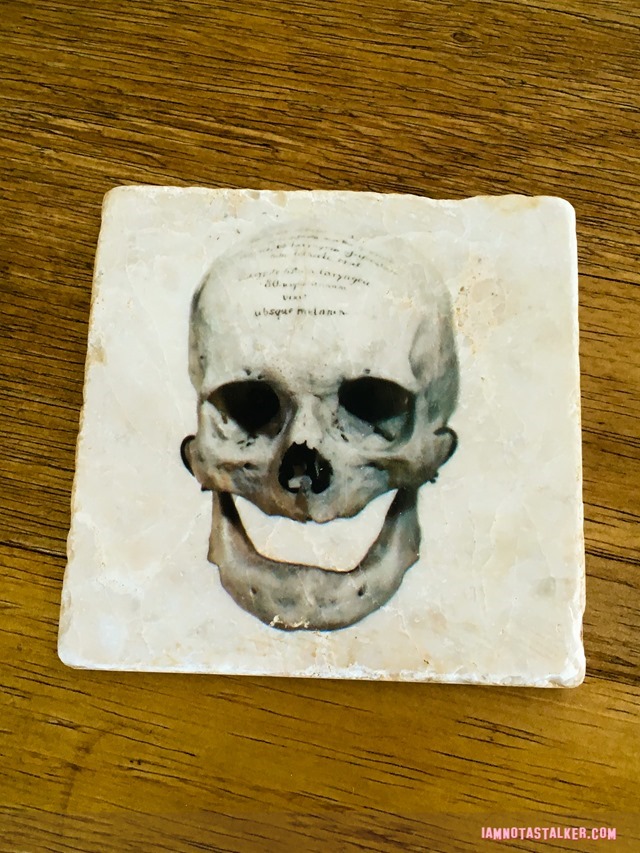 In the Season 1 episode of Ozzy and Jack's World Detour titled "Iron Mountain Men," which aired in 2016, Jack Osbourne took father Ozzy on a private, after-hours tour of The Mütter Museum as a surprise for the Prince of Darkness' birthday.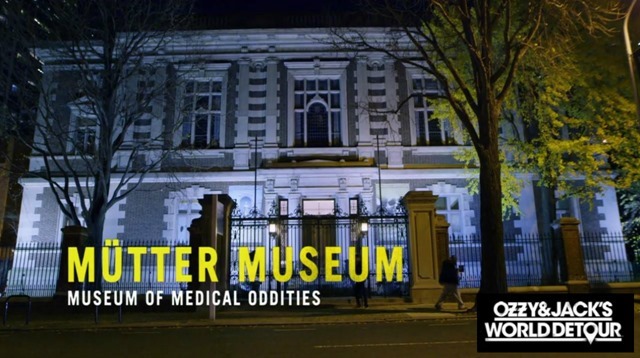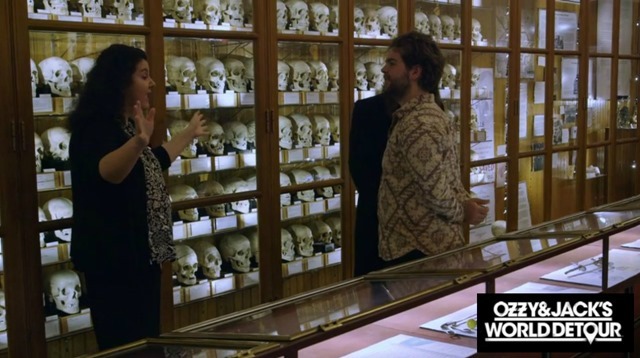 While The Mütter also served as the inspiration for the American Morbidity Museum on American Horror Story: Freak Show, which aired in 2014, no filming actually took place there.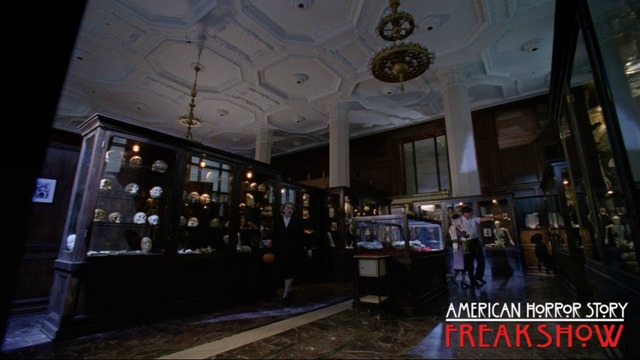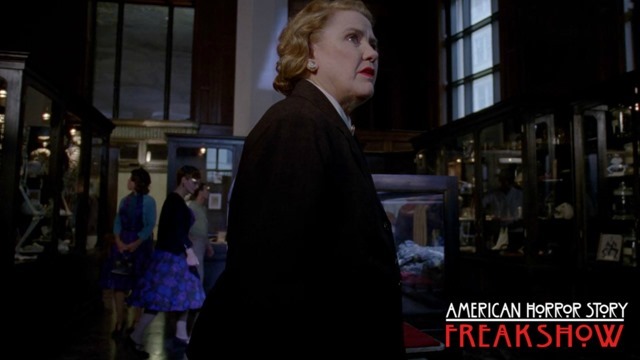 For more stalking fun, follow me on Facebook, Twitter, Instagram, Los Angeles magazine and Discover Los Angeles.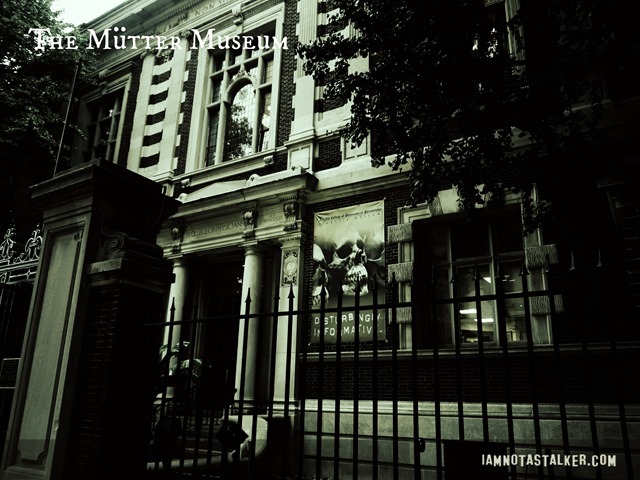 Until next time, Happy Stalking! 

Stalk It: The Mütter Museum of The College of Physicians of Philadelphia is located at 19 South 22nd Street in the city's Rittenhouse-Fitler Historic District.  You can visit the museum's official website here.  The property is open daily from 10 a.m. to 5 p.m.
108700