Richard Simmons' House
Nov 27th, 2017 | By
Lindsay
| Category:
Celebrity Homes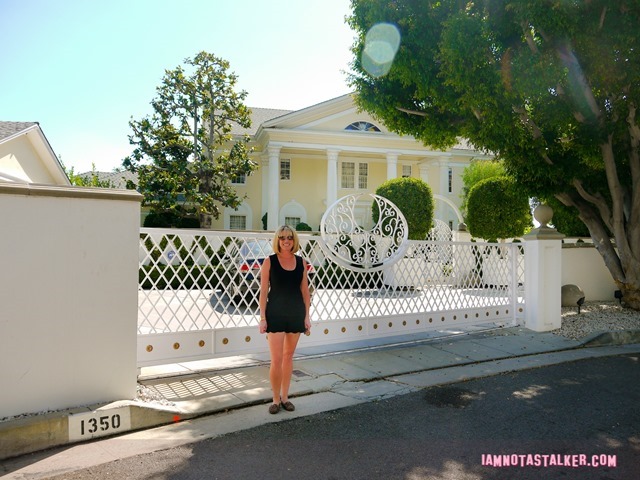 I, along with the rest of the world, became absolutely transfixed by the first season of Serial, the 2014 podcast hosted by Sarah Koenig which detailed the murder of Baltimore teenager Hae Min Lee and the subsequent conviction of her ex-boyfriend Adnan Syed for the killing.  Not only did the Grim Cheaper and I listen to the entire thing three times through, but we also voraciously devoured Truth and Justice (née Serial Dynasty) and Undisclosed, two of Serial's unaffiliated offshoots that further investigated the crime.  Since then, I have constantly been on the lookout for other engrossing podcasts, but finding ones that fit the bill has proved difficult.  Some, like In the Dark and Accused, definitely hit the mark.  Others like Someone Knows Something and My Favorite Murder were horribly disappointing (though to be fair I only listened the first season of the former).  Then in February of this year, Missing Richard Simmons dropped and I felt as if my prayers had been answered!  The GC and I couldn't get enough!  Created by director/producer Dan Taberski, a close friend of the eccentric fitness guru, the series is extremely well-executed, intelligently written, and absolutely gripping.  Prior to the podcast, I knew very little about Simmons and never would have thought he'd be someone I'd be interested in listening to 3.5 hours worth of dialog on, but thanks to Taberski's engaging narrative, I was hooked right from the start.  At the forefront of the story is Richard's palatial Hollywood Hills West mansion.  So I, of course, just had to stalk the place.
For those who haven't listened to Finding Richard Simmons (and if not, you really should!) and don't know much about the mystery shrouding the icon's life as of late, I'll break it down for you.  On February 15th, 2014, Richard did not show up for the exercise class he had been teaching thrice weekly at Slimmons, his Beverly Hills studio, since 1974.  No explanation was given – nor was one given when he failed to show up the following week.  At the same time, Simmons also cut off ties to his legions of regulars and, from what it seems, all of his close friends, including Taberski.  His calls, emails, and texts just ceased.  He also stopped talking to the media, stopped giving interviews, and stopped doing promotions.  Richard Simmons hasn't been seen in public since (unless you count his blanket-covered homecoming after a four-day visit to Cedars-Sinai Medical Center in April 2017).  Reportedly holing up in his Colonial-style mansion, rarely (if ever) venturing past the fence line, the star pulled a gone guy – with his longtime housekeeper, Teresa Reveles, acting as a gatekeeper.  Friends, colleagues, and fans were understandably concerned and attempted to get in touch.  Richard wasn't talking, though.  According to the podcast, outside of his brother, manager, publicist, a friend in Minnesota, and Teresa, Simmons went radio silent on the world.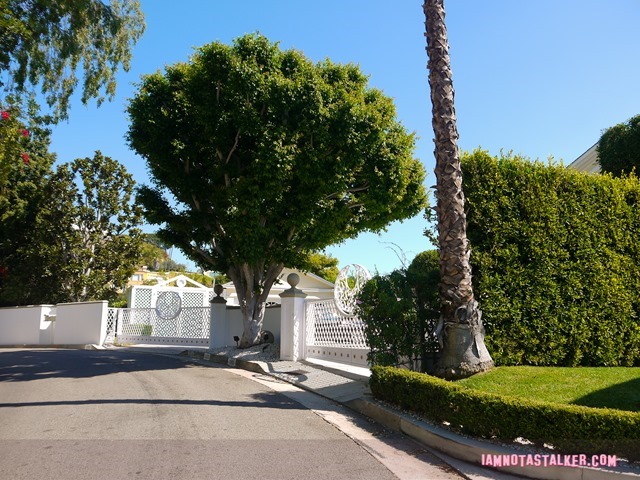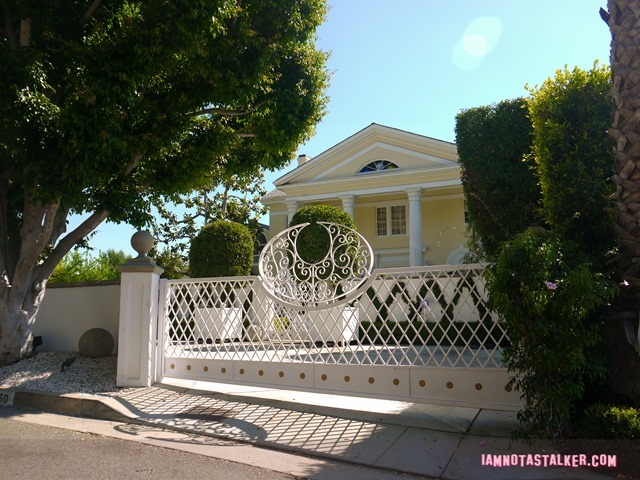 Why the silence?  Why the hiding?  Why the mystery?  That is what Taberski sought to find out.  And he left no stone unturned in his quest for the truth – contacting countless friends and associates of Richard's, traveling to New Orleans to interview his brother, and showing up at Simmons' house (where he used to be a frequent guest) a couple of times unannounced.  All of it is recorded, documented, and broadcast to tantalizing effect in the podcast.  On his trek to the massive dwelling during the taping of episode 1, titled "Where's Richard?", Dan is shocked to discover that a 6-foot wall has been erected around the residence since the last time he visited.  As you can see in the Google Street View images below from June 2011 and May 2014, while there has always been a fence surrounding Simmons' home, since his self-imposed exile, a secondary barricade, one built of concrete, has replaced the white picket enclosure that once ran along the property line.  The result is a house that is much less accessible and welcoming, which I'm sure is the point.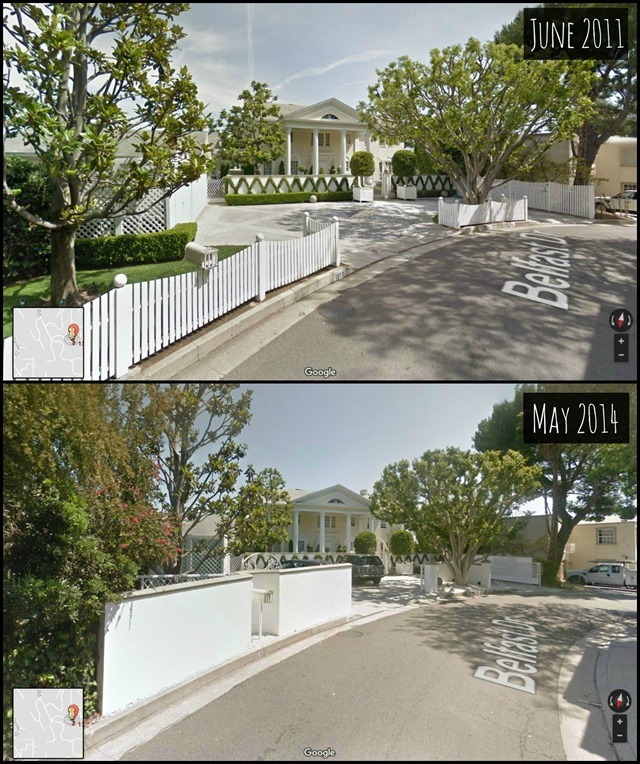 A funny side-note – Teresa, Richard's housekeeper who I mentioned earlier and who figures prominently in Missing Richard Simmons, is visible moving Simmons' trash cans (just as she did during Taberski's second visit to the house in episode 2, "Stakeout") in Google's Street View imagery from November 2015.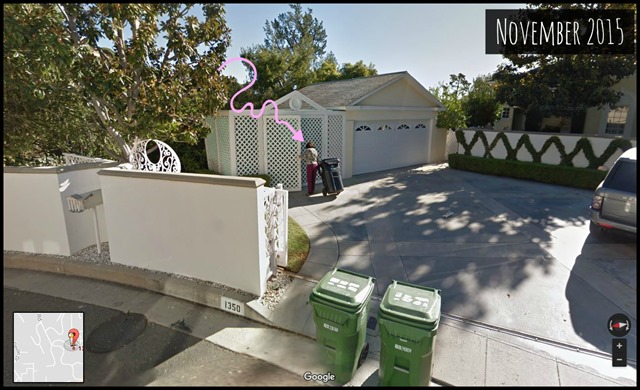 According to the Mary Cummins website, Richard purchased the two-story residence in 1982 for $670,000.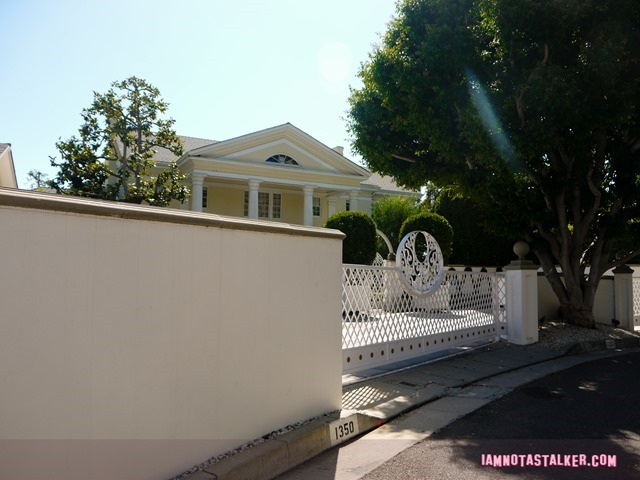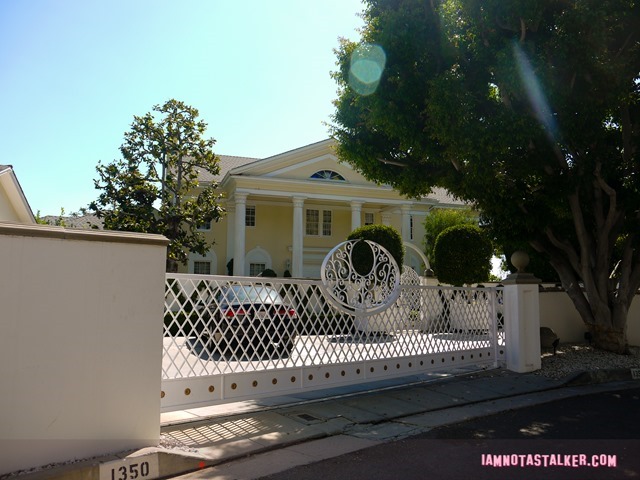 Per Zillow, the 1937 pad, which features 4 bedrooms, 5 baths, 4,119 square feet of living space, a 0.56-acre lot, and a 2-car detached garage, is worth a whopping $5.2 million today.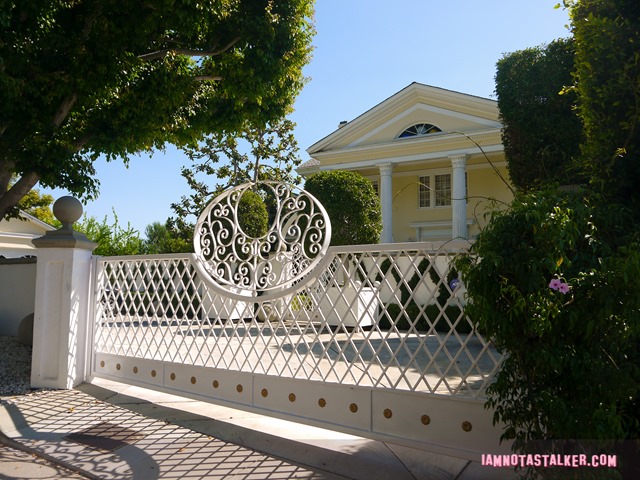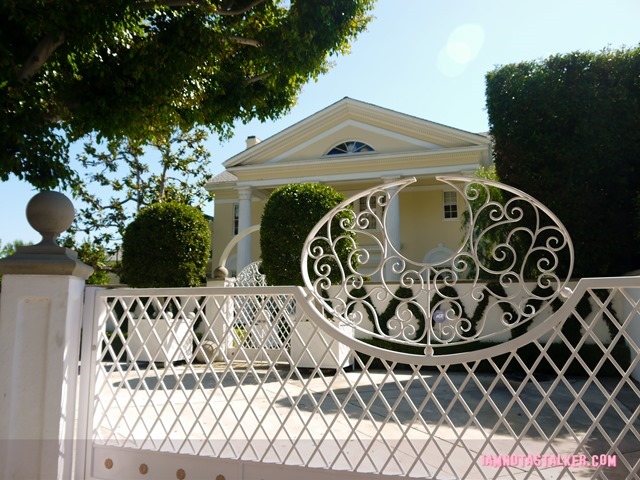 The property also boasts a massive black-bottom swimming pool, as you can see in the aerial view below.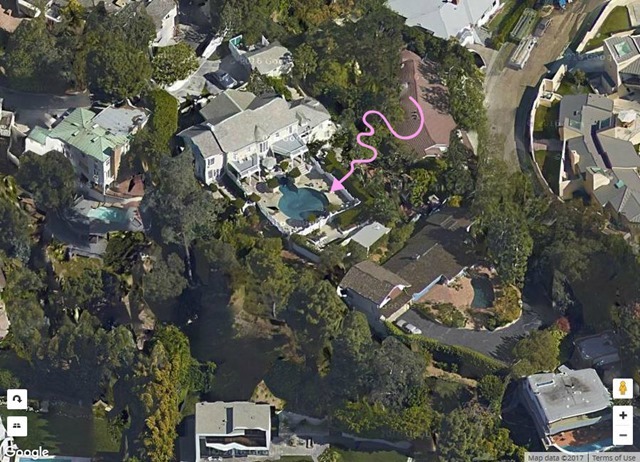 Though definitely ornate, the house is not nearly as over-the-top and ostentatious as one would expect considering its owner.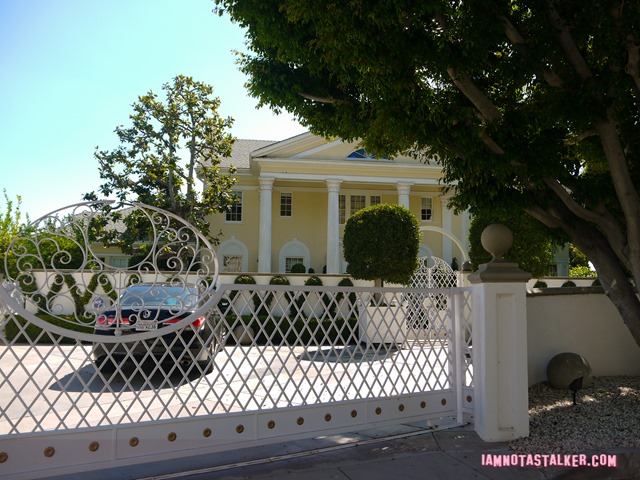 Simmons has been known to give the place its own grandiose spin, though.  As Taberski says in episode 1, "He loves to tell people his house was featured as a plantation house stand-in in the opening credits of Gone with the Wind, but I'm gonna call bullshit on that one."  Dan was probably smart to do so.  I did the legwork and watched the GWTW credits and while Richard's residence does bear a striking resemblance to a property featured in it (pictured below), I do not believe the two are one and the same.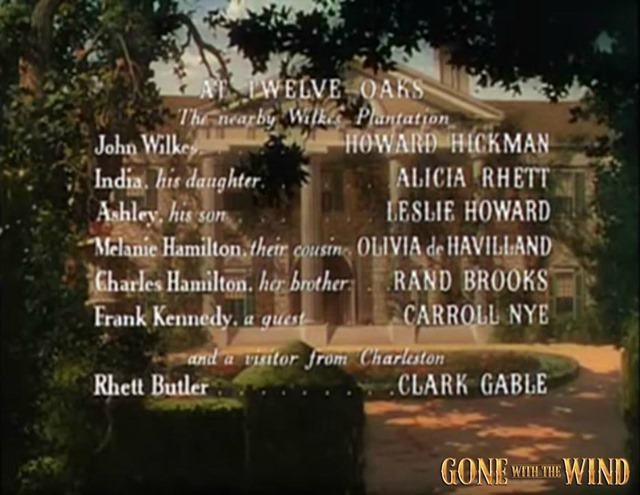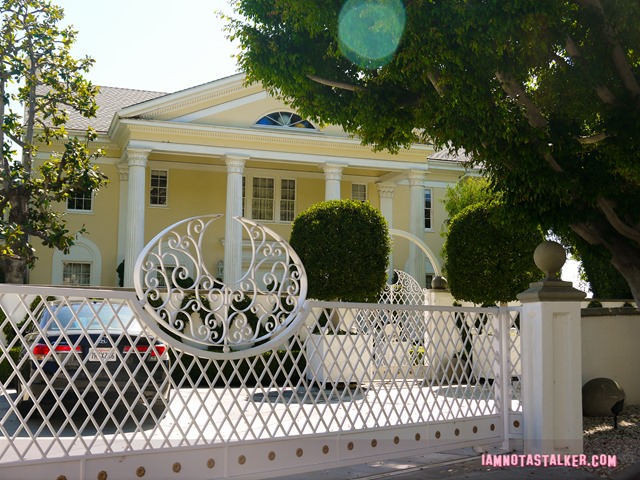 I was most excited to check out the home's mailbox, which, as noted in the podcast, boasts a touch of the star's ostentatious flair and is, thankfully, still visible from the street despite the new fencing.  As you can see below, the letter drop is a miniature replica of Simmons' antebellum mansion.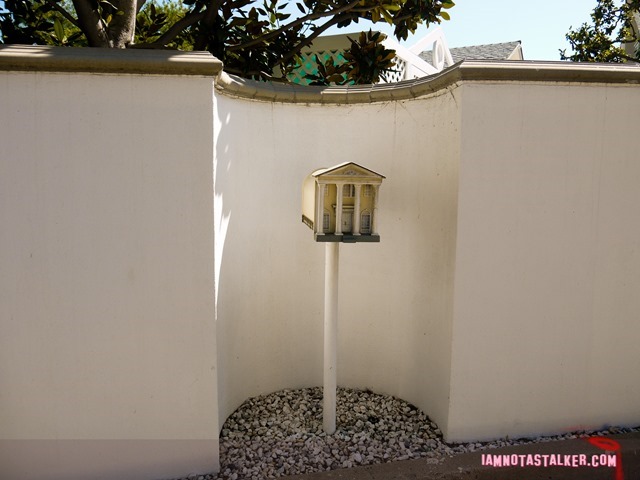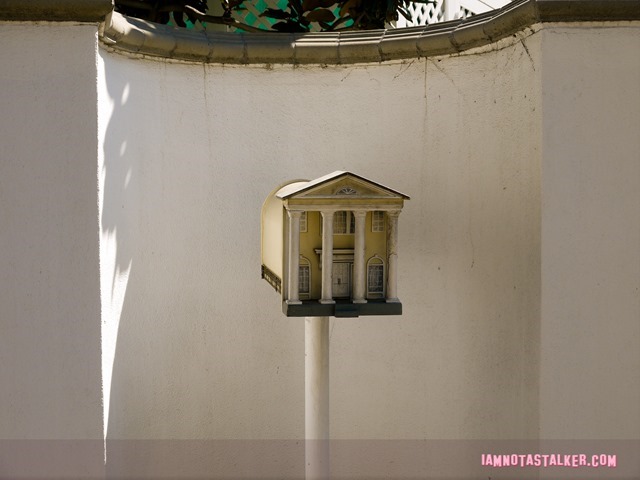 So what is the outcome of Taberski's quest, you ask?  Does he get to the bottom of the icon's disappearance?  How does Missing Richard Simmons end?  Sadly, Dan does not really uncover any definitive answers.  All he hears over and over again is that Richard is tired and wants to retreat from public life – which he is perfectly entitled to do.  But to do so by cutting off ties to virtually everyone he has ever been close with and essentially becoming a recluse overnight?  Well, that smacks of something problematic (in my opinion, at least).  What that something is, I have no idea.  But I don't begrudge Dan – or the rest of Richard's friends – for wanting to find out.  And though the podcast was met with quite a bit of controversy, I believe Taberski's intentions were pure.  He just wanted to make sure that Simmons, someone he cares a lot about, is OK.  In doing so, he created a podcast that showcases the amazing person that Richard is.  Prior to listening, I had no idea of Simmons' incredible generosity and kindness, nor his astute business sense.  All I really knew of the guru centered around his eccentricity, his love of costumes, and the fortune he made sweatin' to the oldies.  Dan taught me – and legions of other listeners – that Richard is so much more.  I hope that whatever he is currently doing and for whatever reasons he is doing it, that he is happy.
For more stalking fun, follow me on Facebook, Twitter, Instagram, Los Angeles magazine and Discover Los Angeles.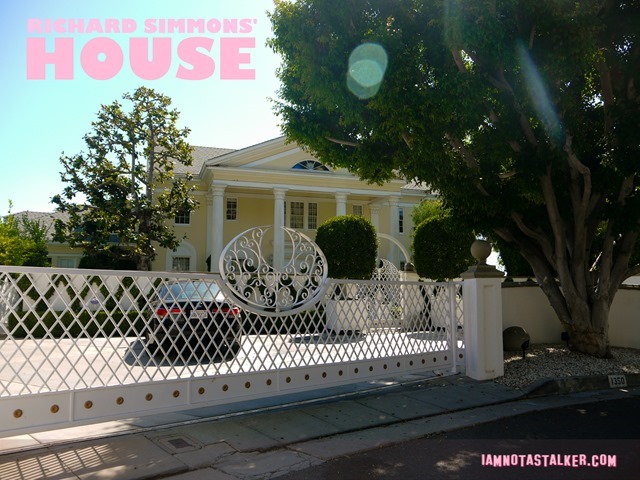 Until next time, Happy Stalking! 

Stalk It: Richard Simmons' house is located at 1350 Belfast Drive in Hollywood Hills West.
109716