"The Adventures of Ozzie and Harriet" House
Dec 4th, 2017 | By
Lindsay
| Category:
TV Locations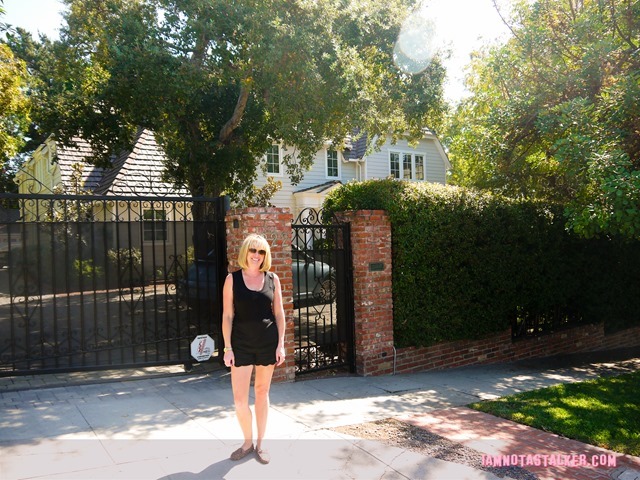 My knowledge of the Golden Age of Television doesn't extend much beyond I Love Lucy, which I watched regularly with my grandma as a child.  I am so out of the loop when it comes to entertainment of that era, in fact, that up until recently coming across a blurb in my friend E.J.'s book Hollywood Death and Scandal Sites, I did not realize that The Adventures of Ozzie and Harriet was based upon the exploits of the real life Nelson family – patriarch Ozzie, his wife, Harriet, and their two sons, David and Ricky – all of whom played semi-fictionalized versions of themselves on the ABC series, which aired from 1952 through 1966.  (The show has the distinction of being the longest-running live action comedy in TV history, though It's Always Sunny in Philadelphia will tie that record when its fourteenth season finishes airing in 2019.)  Not only that, but, as I also learned from E.J.'s book, the family's actual Hollywood Hills West home was used in establishing shots of the clan's residence in each week's opening credits!  I had never before heard of such a case of art imitating life via a location like that and was immediately intrigued.  So I added the dwelling to my To-Stalk List and headed on over to see it in person shortly thereafter.
Ozzie and Harriet purchased their picturesque 1916 Cape Cod Colonial-style pad, designed by Frank T. Kegley and H. Scott Gerity, in November 1941, shortly after relocating from New Jersey to California upon landing stints on Red Skelton's radio show The Raleigh Cigarette Program.  The couple parlayed that gig into another radio show, this one based upon their lives, titled The Adventures of Ozzie and Harriet, which premiered on October 8th, 1944.  While the duo played themselves on the weekly series, child actors were hired to perform as their two young sons.  It was not until the show's fifth season in 1949 that David and Ricky began portraying themselves.  The Adventures of Ozzie and Harriet proved immensely popular with radio audiences and in February 1952, a 75-minute feature based upon it titled Here Come the Nelsons was produced to serve as a sort of test pilot for a television show.  The movie was a hit and the family's TV series began airing in October of that same year.  The rest, as they say, is history.
In a rather unprecedented move, Ozzie and Harriet decided to utilize their own home in the opening credits of the series' early seasons, which you can take a look at here.  Miraculously, despite the passage of more than six decades, the pad still looks very much the same today as it did when the show originally debuted.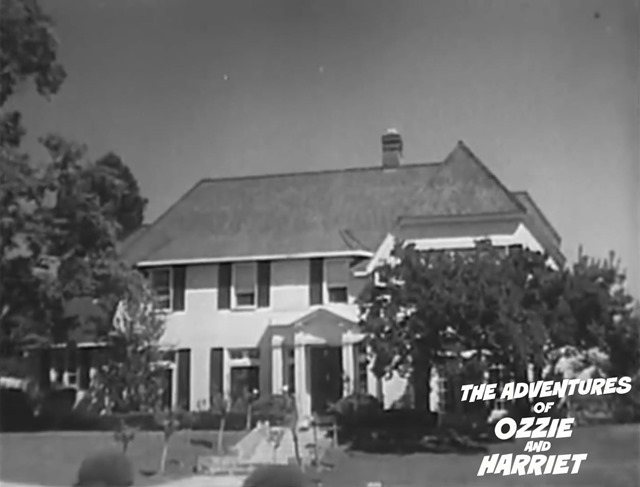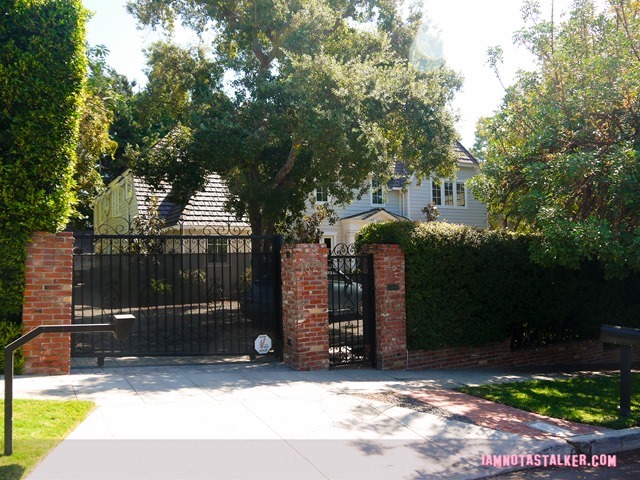 Sadly though, a large fence was built around the exterior of the property at some point which largely blocks it from view.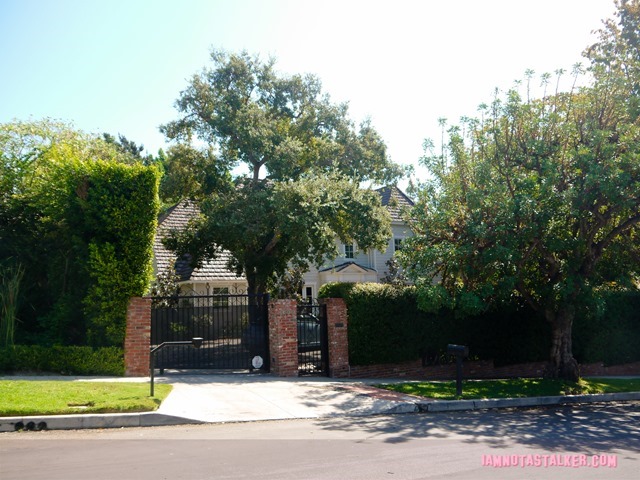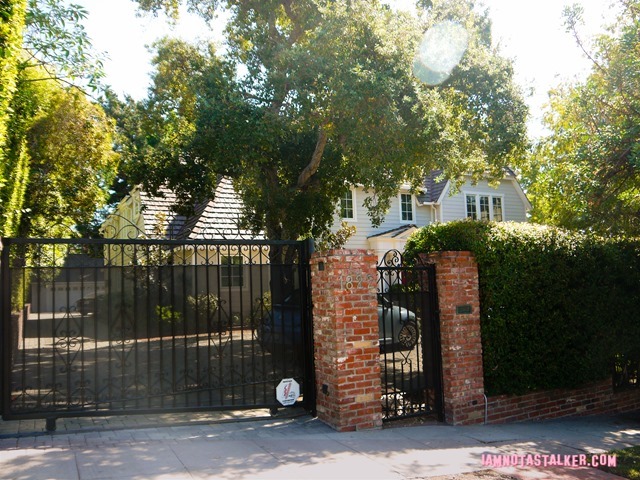 During my research for this post, I came across quite a few media reports (including this 2007 Los Angeles Times article) stating that a replica of the exterior of the Nelsons' home was built by ABC for the series and that no filming of the real life residence ever actually took place.  I am 99.9% certain, though, that the Hollywood Hills West house did, indeed, appear in the early seasons' credits and that the re-creation was built at some point after the initial seasons aired and was utilized for both the various openings from the series' later years (one of those openings is pictured below) . . .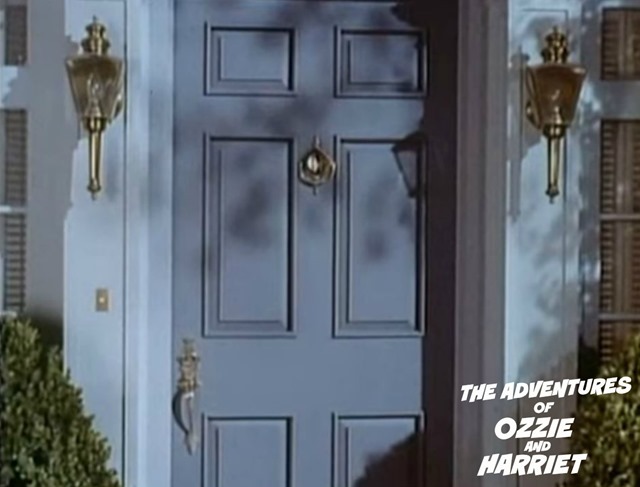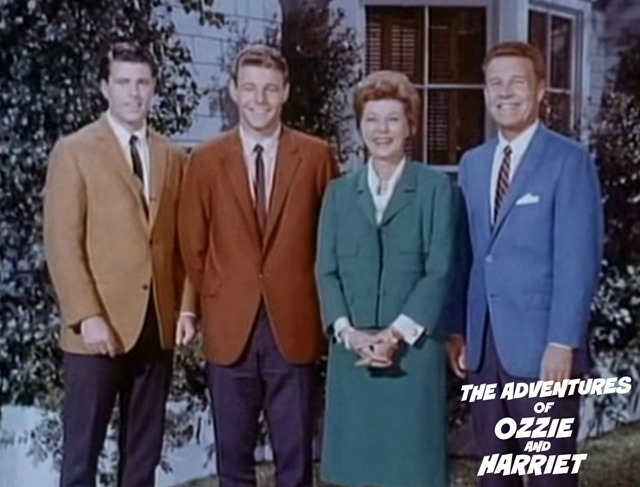 . . . as well as in episodes which required the outside of the family's house to be shown, such as Season 8's "The Nelsons Decide to Move" (pictured below).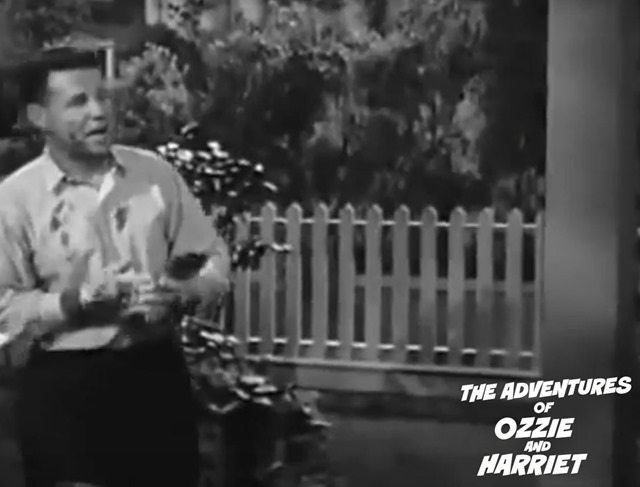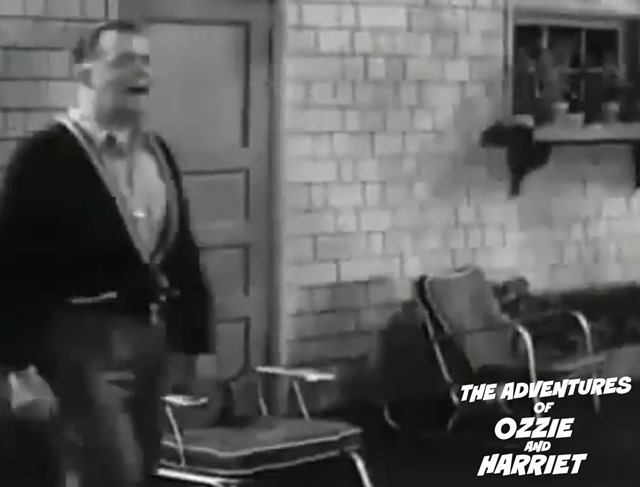 The interior of the Nelsons' home on The Adventures of Ozzie and Harriet was, of course, just a studio-built set, but, from everything I've read, it was very closely modeled after the actual inside of the Hollywood Hills West house.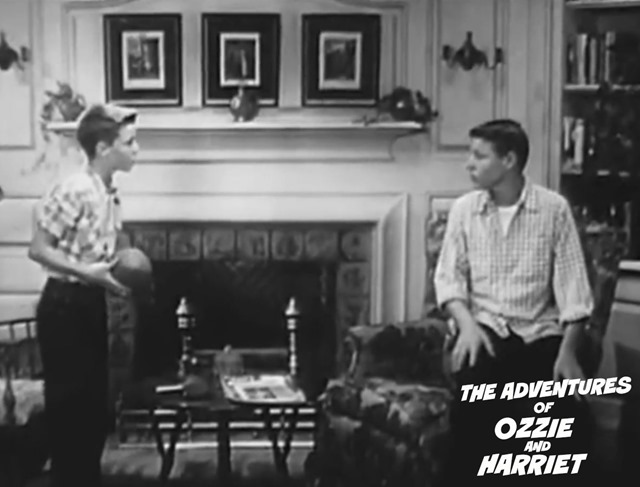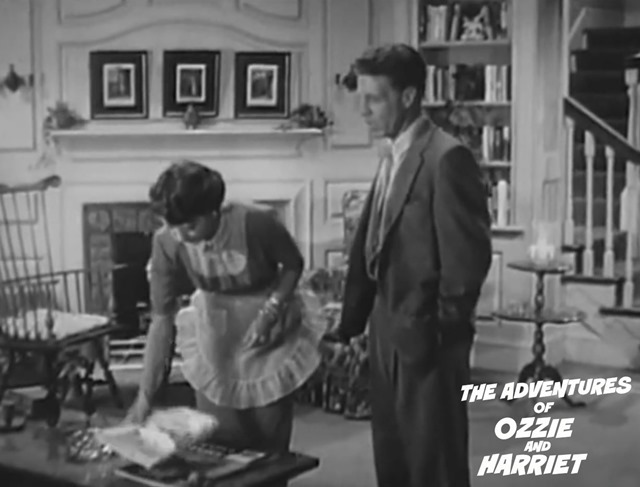 Though the television series turned the entire family into icons, the Nelsons remained living in their rather approachable digs until 1975 when Ozzie passed away.  Harriet did hold on to the property through 1981, but resided mainly at a modest weekend home in Laguna Beach the couple had owned for years.  (That pad has since been torn down, unfortunately.)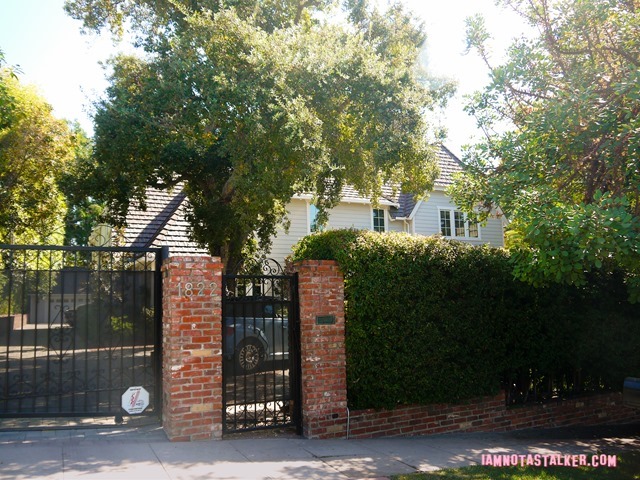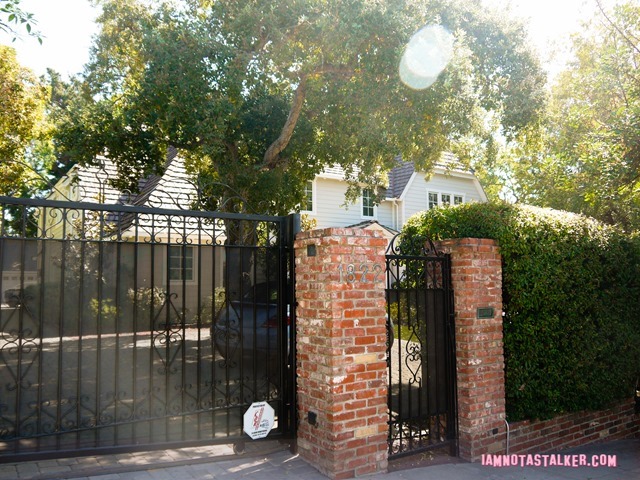 The residence's Tinseltown connections doesn't end there, though.  The property also served as the home of another famous small-screen family – that of Ari Gold (Jeremy Piven) and his clan during the first few seasons of Entourage.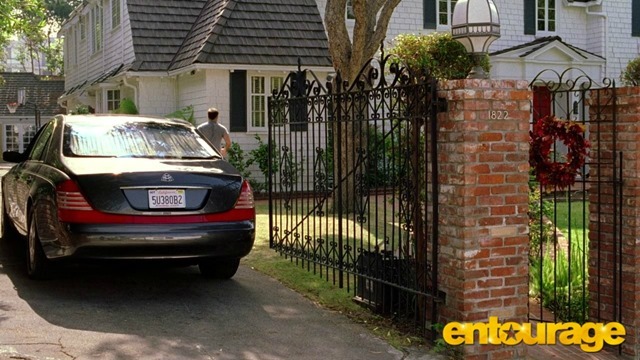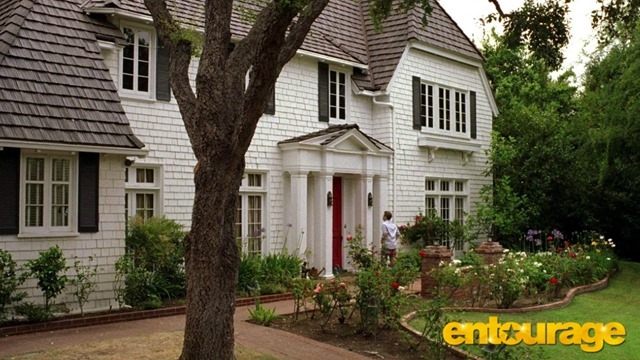 The real life interior of the dwelling was also utilized on the popular HBO series.  (That interior has since been drastically remodeled, but more on that in a bit.  You can see what it looked like pre-remodel here and here.)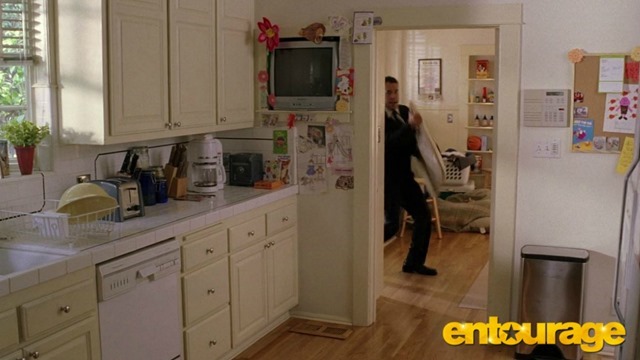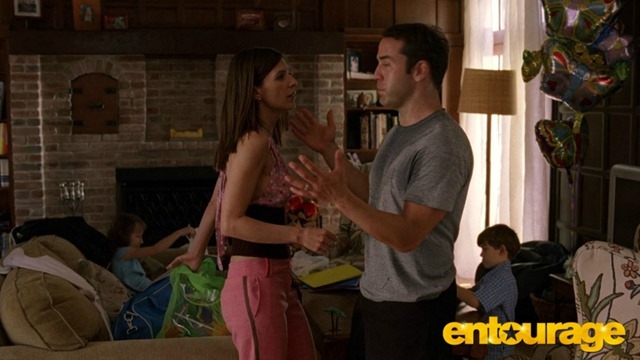 Amazingly, the pad has yet another small-screen connection!  In 2013, it was put on the market (for a cool $3,295,000) and the listing agent was none other than The Real Housewives of Beverly Hills' Mauricio Umansky.  The property, which boasts 5 bedrooms (all of them en-suite), 6 baths, 5,283 square feet of living space, a 0.49-acre lot, a pool complete with a pool house, a 3-car garage, a whopping 3 fireplaces, a media room, a chef's kitchen, and a master suite with his and her walk-in closets, was purchased by a development company that same year for $3,025,000.  The group completely renovated the place with interior designer Kishani Perera (you can see photos of what it looks like currently here and here) and sold it in October 2014 for $5,250,000 to Law & Order: SVU's Christopher Meloni.  He still owns it today.  Talk about a house with a Hollywood pedigree!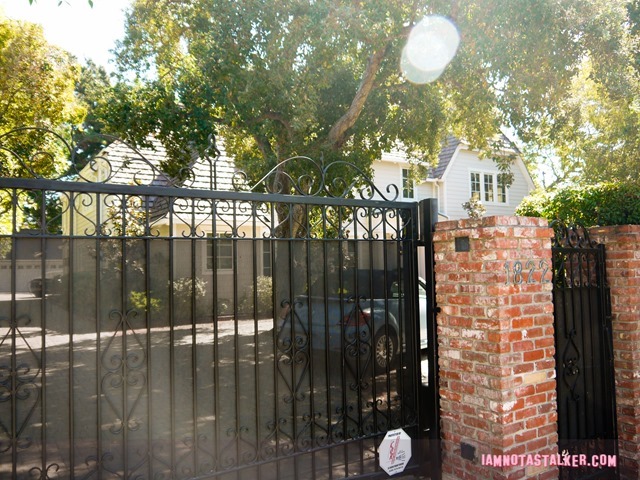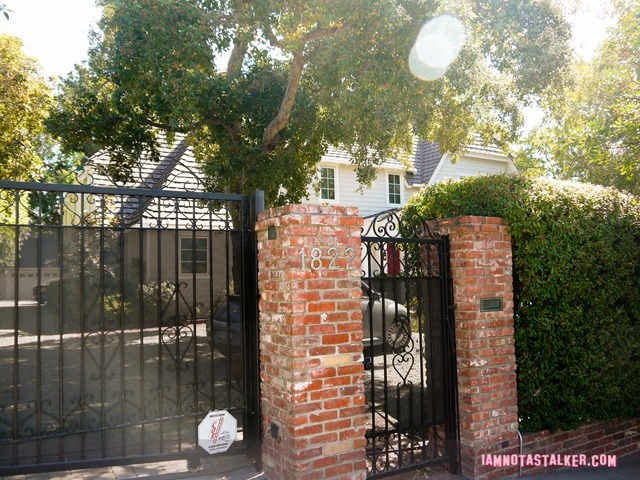 For more stalking fun, follow me on Facebook, Twitter, Instagram, Los Angeles magazine and Discover Los Angeles.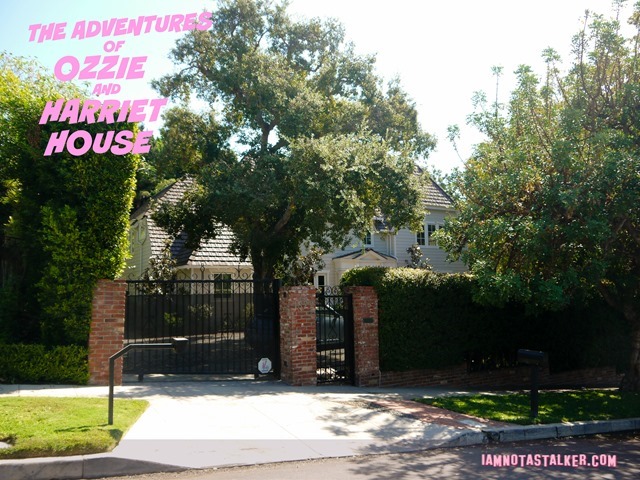 Until next time, Happy Stalking! 

Stalk It: The Nelson family home (both in real life and from The Adventures of Ozzie and Harriet) is located at 1822 Camino Palmero Street in Hollywood Hills West.
109782