The "She's Out of Control" House – Part 2
Jan 10th, 2018 | By
Lindsay
| Category:
Movie Locations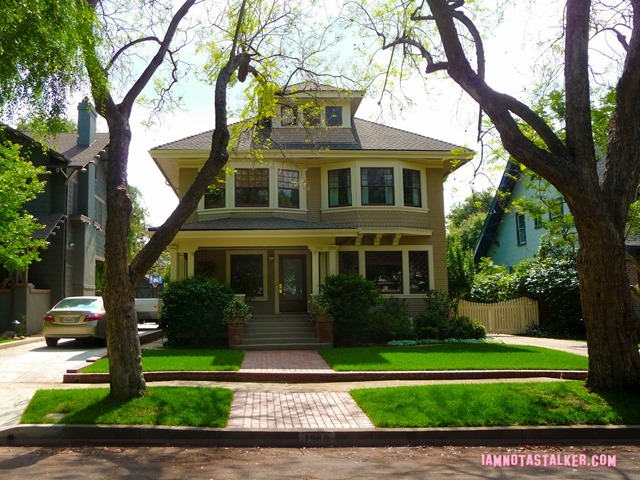 One of my favorite parts of writing my blog each day is uncovering the various productions a particular locale has appeared in.  Some spots are so prevalent on the big and small screen that I inevitably miss a role or two, though.  Such was the case with the South Pasadena pad that portrayed the home of the Simpson family in the 1989 coming-of-age comedy She's Out of Control, one of my very favorite flicks of the era.  A couple of months after publishing my post on the property in 2011, I spotted it in Bruce Almighty (as I mentioned here).  Then this past December, fellow stalker David, from The Location Scout, published a comment on my site alerting me to the fact that the dwelling had also been featured in Star Kid.  When Mike, from MovieShotsLA, texted me not more than two days later to inform me that he had also noticed the place pop up in Little Fockers, I just about fell over and decided it was definitely time for a redux!  So here goes!
Considering the home's vast Anywhere, U.S.A.-aesthetic and obvious curb appeal, it is not hard to see why location managers have flocked to it like moths to a flame.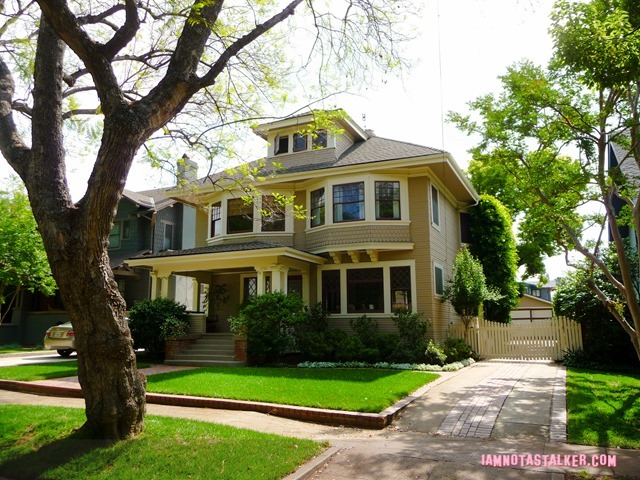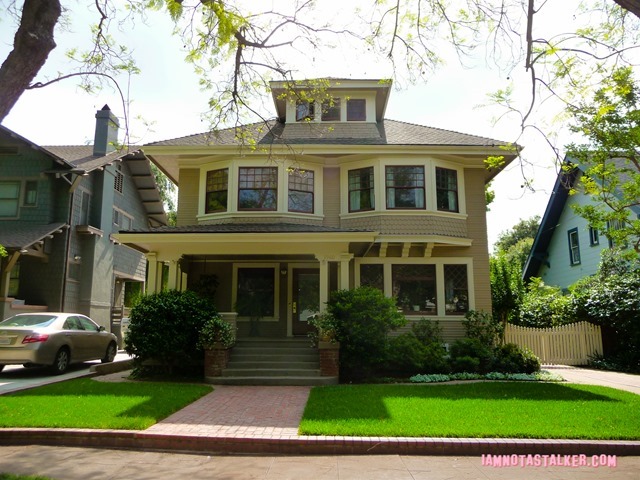 Per Zillow, the 2-story 1908 pad boasts 4 bedrooms, 1 bath, 2,800 square feet of living space, and a 0.17-acre lot.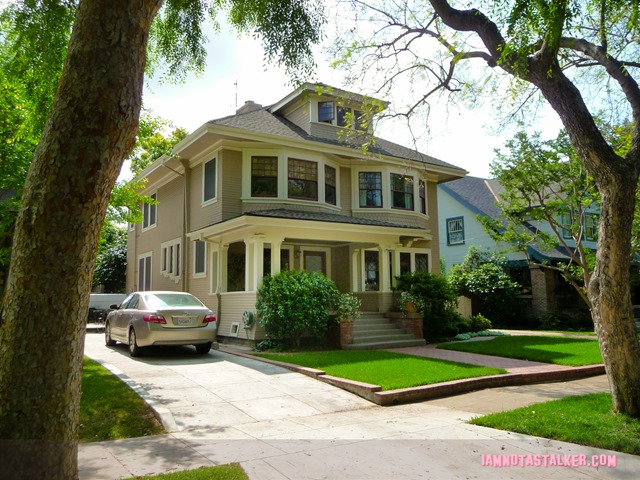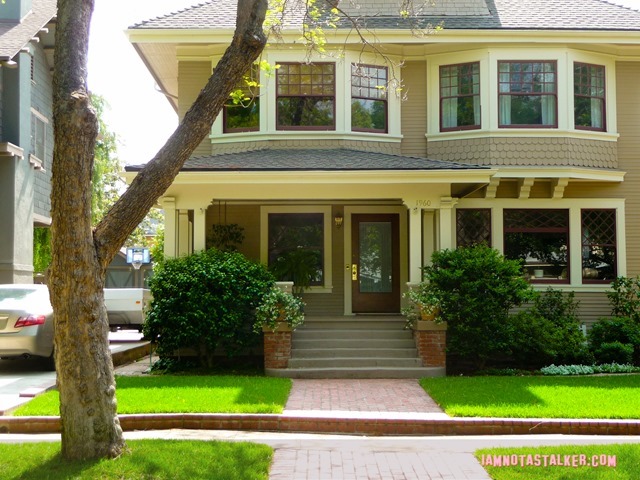 The picturesque property last sold in 1979 for $140,000 and today is worth an estimated $1.6 million, according to Redfin.  Not a bad ROI, especially considering all the film income the place has generated over the years!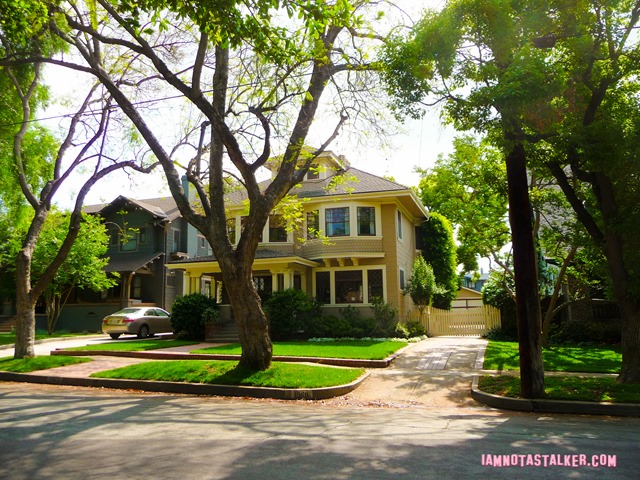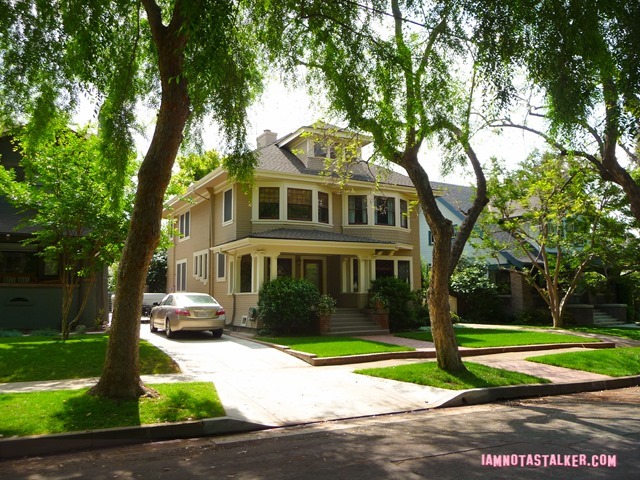 In She's Out of Control, the residence is where newly-made-over teen Katie Simpson (Ami Dolenz) lives with her long-suffering father, Doug (Tony Danza), and smart aleck younger sister, Bonnie (Laura Mooney).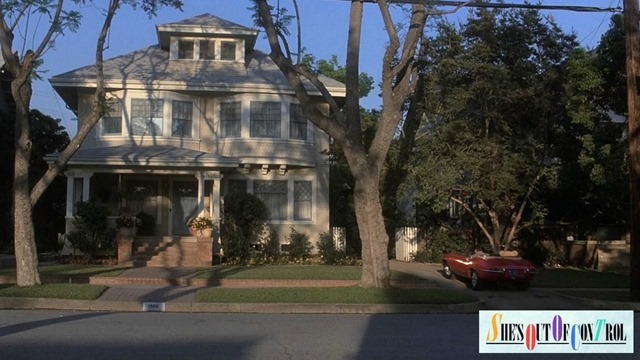 Amazingly, the property still looks exactly the same today as it did when the movie was filmed almost thirty years ago.  Talk about being frozen in time!  I mean, the trees don't even appear to have grown in the past three decades!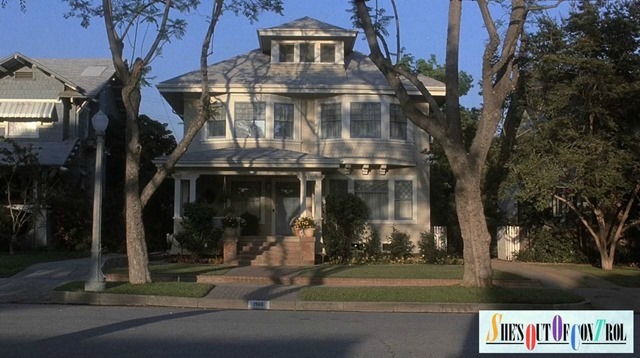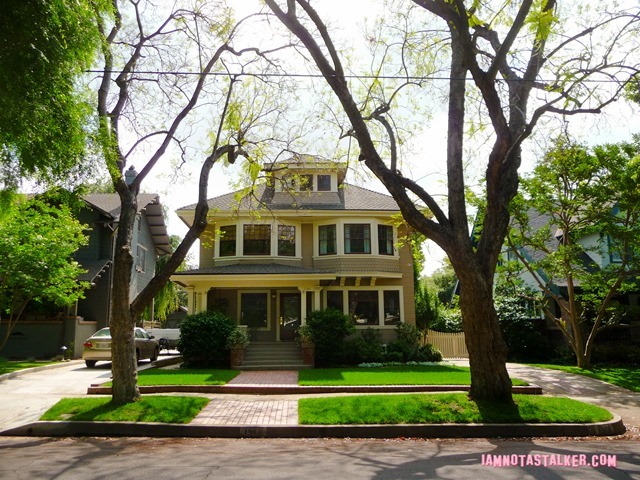 Only the exterior of the residence was utilized in She's Out of Control.  The interior of the Simpson home was nothing more than a studio-built set.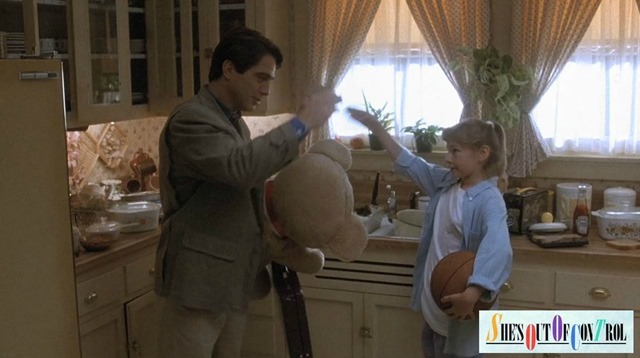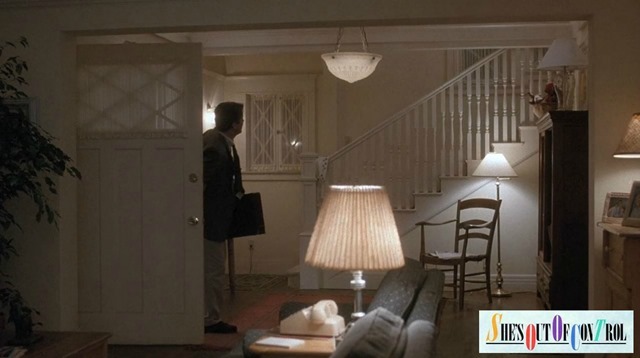 I cannot even express what a shame it is that Katie's famous staircase doesn't exist in real life.  If it did and I lived in that house, I'd so have Frankie Avalon's "Venus" playing on loop!  The dwelling's actual staircase is much less impressive than its onscreen counterpart, sadly, and leads both upstairs and into the kitchen, oddly enough.  Regardless, the residence is quite charming inside.  You can check out some photographs of it here.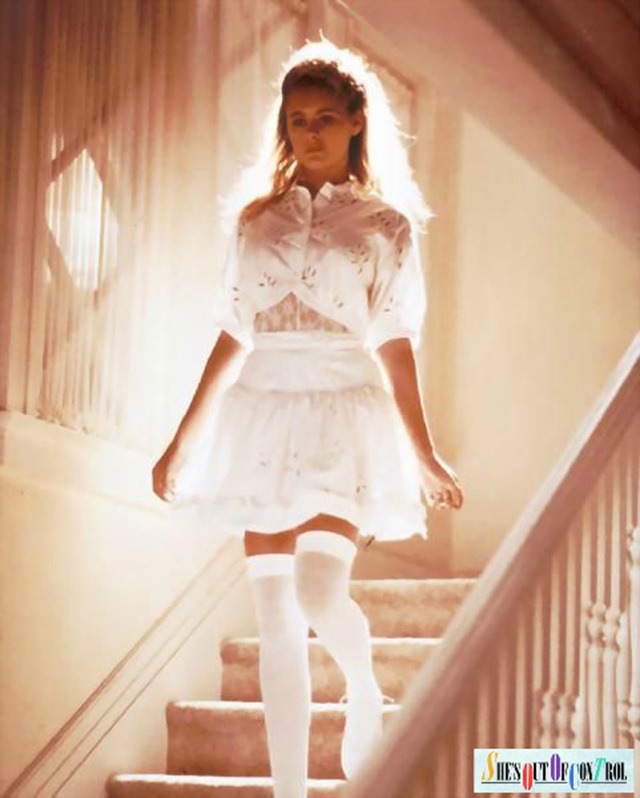 The backyard area also appears briefly in She's Out of Control.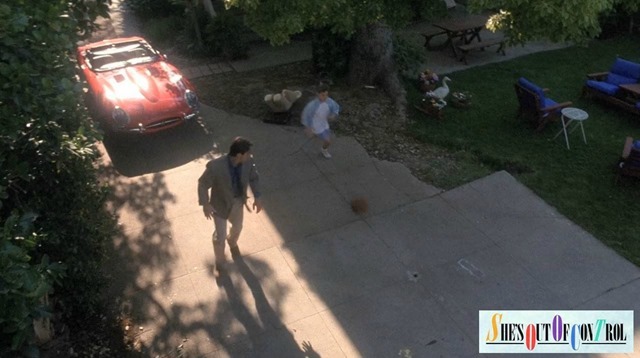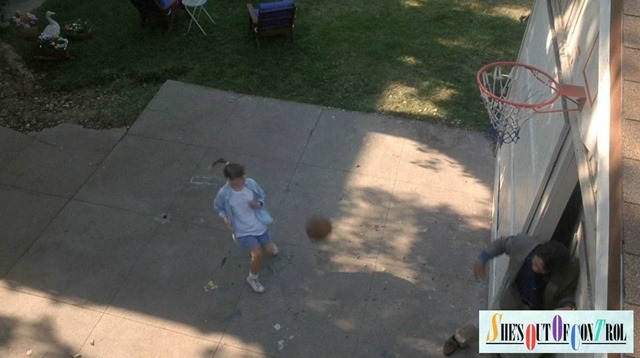 In the 1997 family flick Star Kid, the abode portrays the Griffith family residence, where Spencer (Joseph Mazzello) lives with his father, Roland (Richard Gilliland), and sister, Stacey (Ashlee Levitch).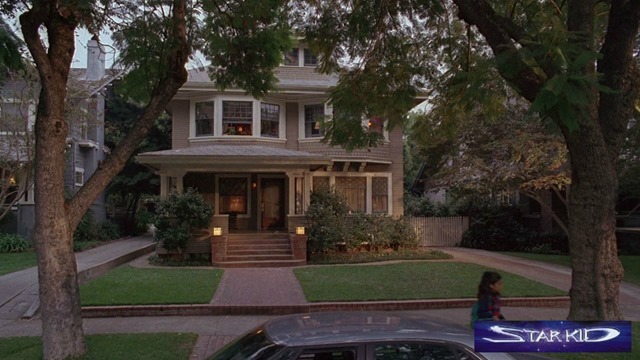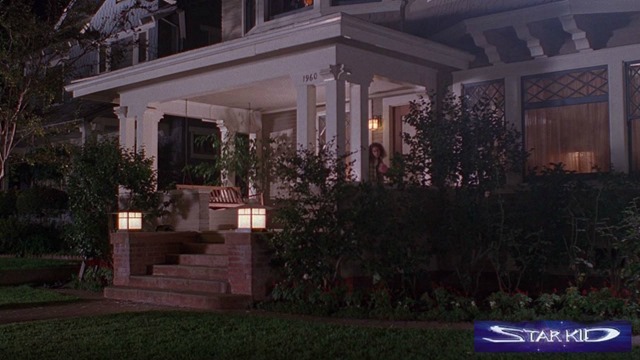 Though interiors were filmed on a set, said set very closely resembled the actual inside of the house.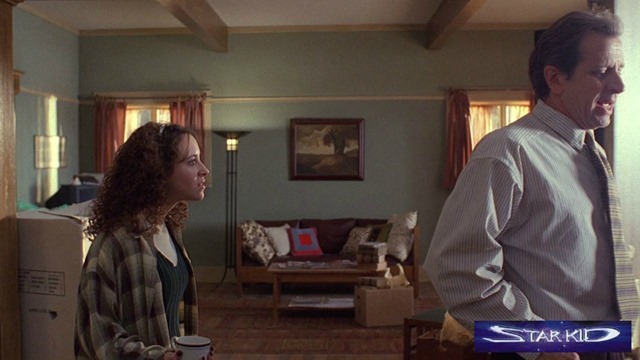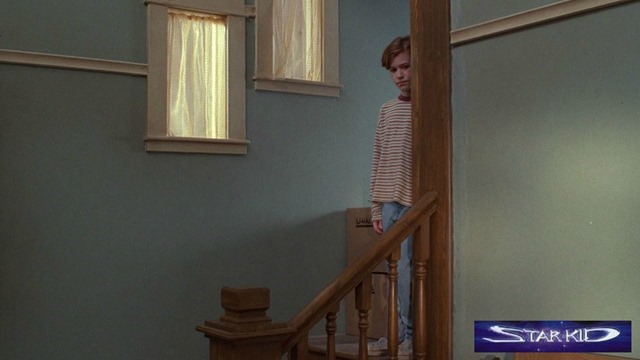 The pad also masquerades as the supposed Buffalo, New York-area home belonging to Debbie (Lisa Ann Walter), Grace Connelly's (Jennifer Aniston) sister, in the 2003 comedy Bruce Almighty.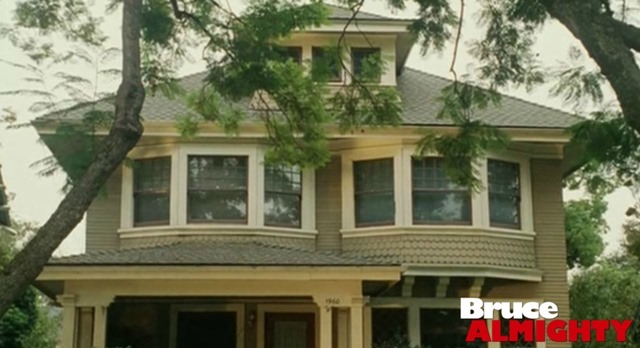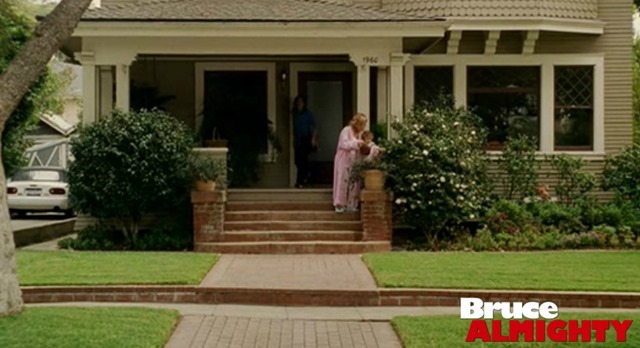 I absolutely love this candid shot of Jennifer Aniston and director Tom Shadyac taken out in front of the house during the shoot.
As I mentioned in my original 2011 post, the property serves as the Doyle residence, where Laurie Strode (Scout Taylor-Compton) babysits Tommy Doyle (Skyler Gisondo), in Rob Zombie's 2007 horror flick Halloween.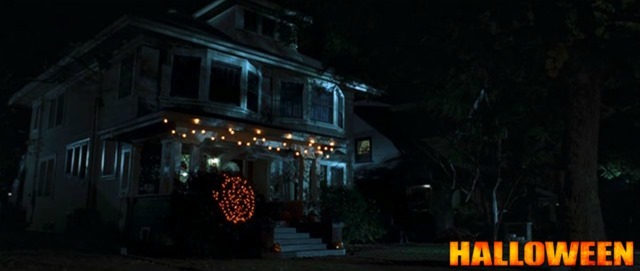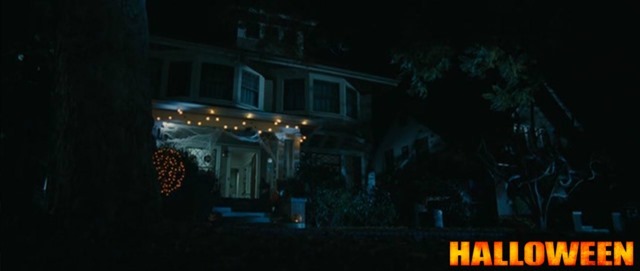 And in the 2010 comedy Little Fockers, the dwelling masks as the Chicago-area "American foursquare" ("also known as a prairie box") that Greg Focker (Ben Stiller) and his wife, Pam (Teri Polo), are renovating.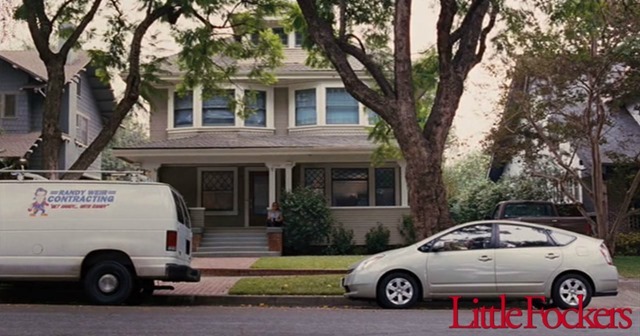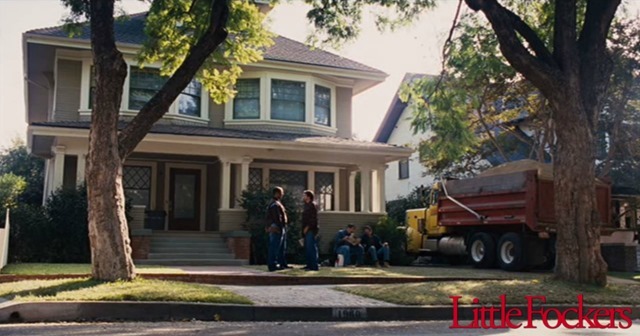 The backyard area, which is undergoing a massive pool installation in the film, also makes an appearance.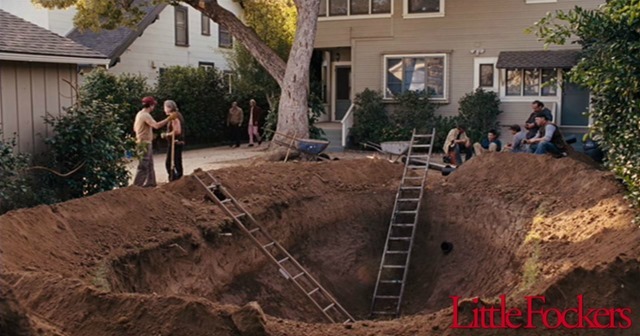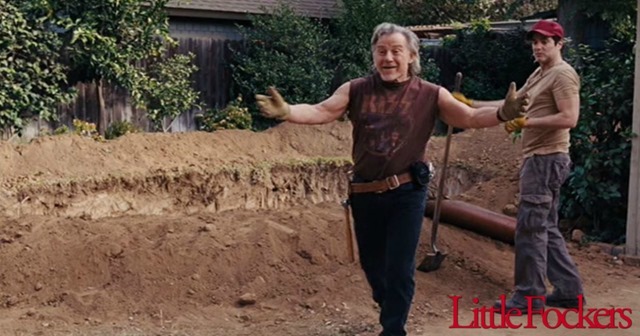 For more stalking fun, follow me on Facebook, Twitter, Instagram, Los Angeles magazine and Discover Los Angeles.
Big THANK YOU to David, from The Location Scout website, for telling me about the home's appearance in Star Kid and to Mike, from MovieShotsLA, for alerting me to its role in Little Fockers. 

Until next time, Happy Stalking! 

Stalk It: The Simpson house from She's Out of Control is located at 1960 La France Avenue in South Pasadena.
110493