Art's Delicatessen & Restaurant from "Beverly Hills, 90210: Exposed!"
Feb 14th, 2018 | By
Lindsay
| Category:
90210 & Beverly Hills, 90210 Filming Locations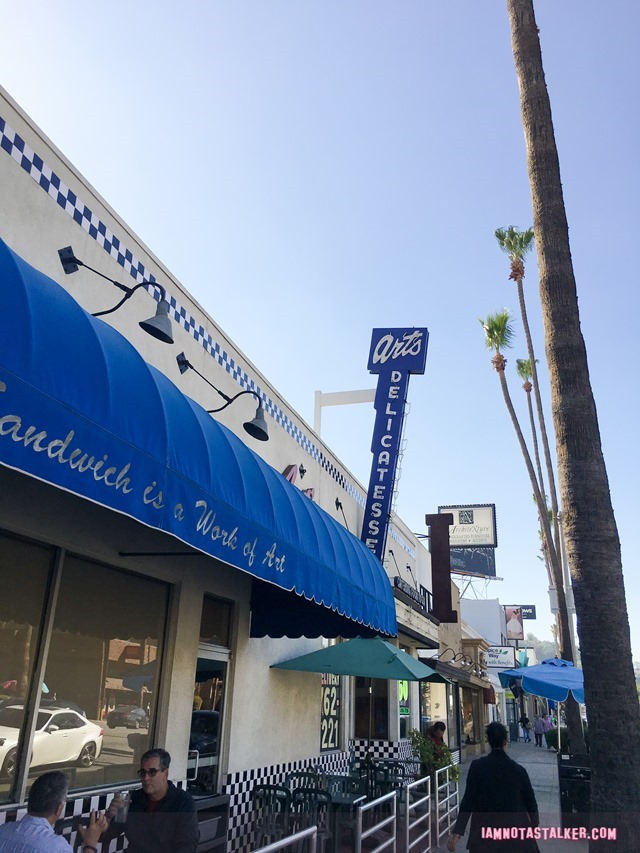 They say you should always listen to your mother.  It's good advice.  Case in point – about a decade ago, while stalking in Studio City, my mom, my dad, the Grim Cheaper and I passed by Art's Delicatessen & Restaurant on Ventura Boulevard and decided to pop in for a bite.  During our meal, my mom encouraged me to take photos of the place as she figured it had likely been utilized for filming at some point or had a celebrity connection.  I spent the next couple of minutes bothering the staff with inquiries about shoots on the premises, but no one was aware of any.  I snapped a few pictures regardless, but never did further research on the subject.  Flash forward to last month.  On the advice of my good friend/fellow 90210 aficionado Mike, from MovieShotsLA, I ordered a copy of the book Beverly Hills, 90210: Exposed!, an authorized behind-the-scenes look at the series and its stars written by Bart and Nancy Mills in 1991.  When I got to the chapter on Jason Priestley and read the words, "He is all smiles and apologies as he arrives at Art's Deli half an hour late because work had detained him," I just about fell over!  Oh, how right my mom was!  Not only does the restaurant have a celebrity connection, but to my favorite show of all time, no less!  I was so thankful I had taken some pics of the place!  The only trouble was that when I went to locate the shots, they were nowhere to be found.  Fortunately, the GC and I had to head out to Burbank for an IKEA run last week, so we made a pit stop at Art's while in the area.
Art's was established by New York native Art Ginsburg, who moved to Los Angeles as a teen and spent his junior college years learning the ins and outs of sandwich-making while working at a deli owned by his cousin.  Armed with $3,000, a collection of family recipes, and the support of his then girlfriend/later wife Sandy, he purchased a small Studio City eatery boasting a scant three and a half booths and twelve counter seats and opened it as Art's Delicatessen & Restaurant on June 22nd, 1957.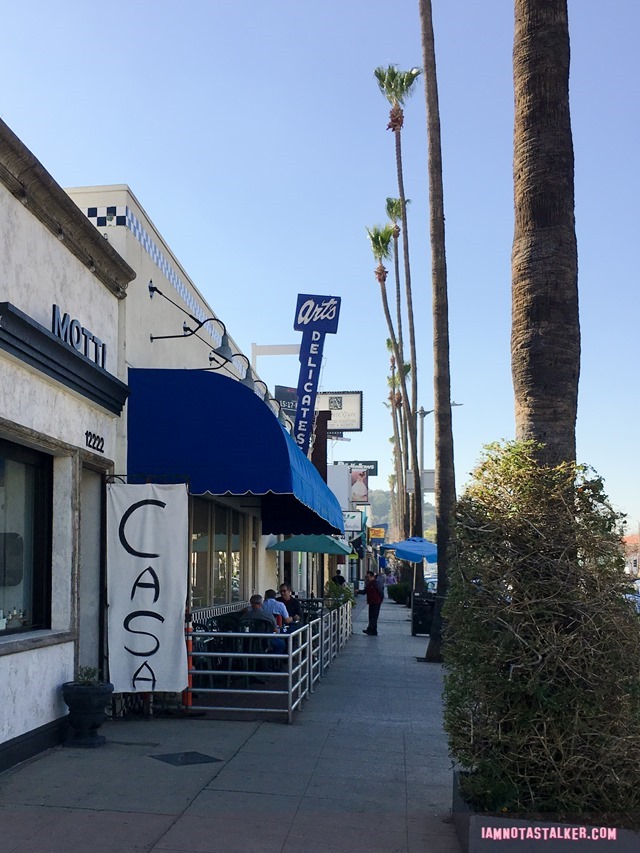 Art's quickly developed into an area staple, popular with locals, tourists and celebrities alike who flocked to the deli in droves for its authentic Jewish delicacies, homemade soups, and spectacular sandwiches.  It is the latter that the site became most famous for.  Considering the restaurant boasts the tagline "Where every sandwich is a work of Art," that is no surprise.  Los Angeles Times food critic Jonathan Gold had this to say about the Reuben:, "Sometimes I suspect Ginsburg studies the Reuben the way other great scholars parse the Talmud — adjusting proportions, strength of dressing and sharpness of cheese, crunchiness and ooziness, sweet and tart, until the sandwich speaks simply if profoundly on its own.  Art's is a good deli, but after the Reuben, all else is commentary."  I did not sample that particular offering while there, but instead opted for the Turkey Club (with turkey, bacon, lettuce and tomato on sourdough – along with added cheddar cheese) and it was honestly one of the best sandwiches I have ever had in my life.  I can count on one hand the delis I would travel great distances to visit and Art's is now on that list!  (The others are Larchmont Village Wine, Spirits & Cheese in Windsor Square, Sweet Lady Jane in Santa Monica and Sherman's Deli & Bakery in Palm Springs.)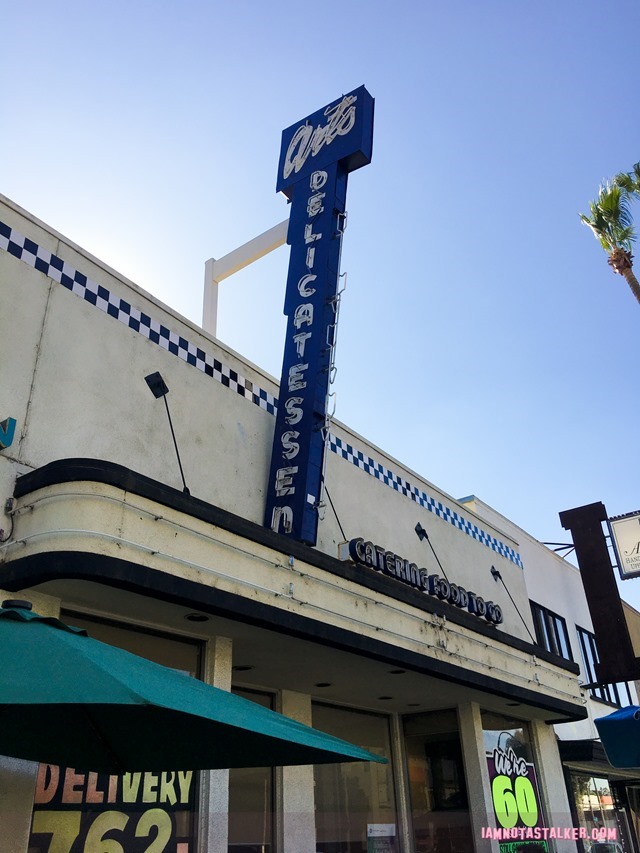 Thanks to the restaurant's massive popularity, it was not long before Art's needed to expand.  The site has actually been enlarged four times throughout its sixty-year run, taking over five neighboring storefronts in the process, and its patronage only continues to grow.  Today, the deli seats 170 – and is typically packed at most hours.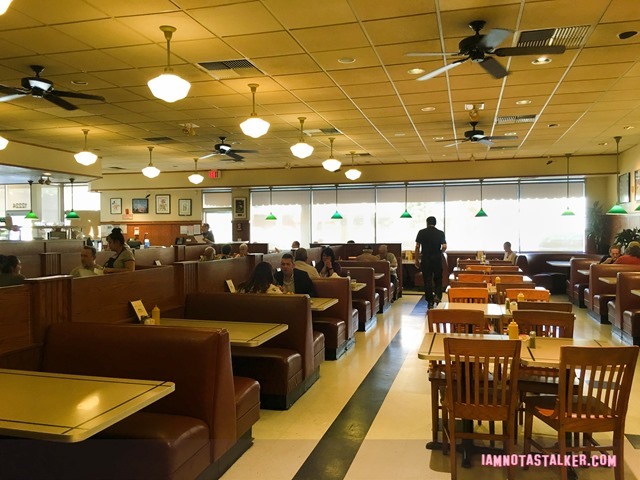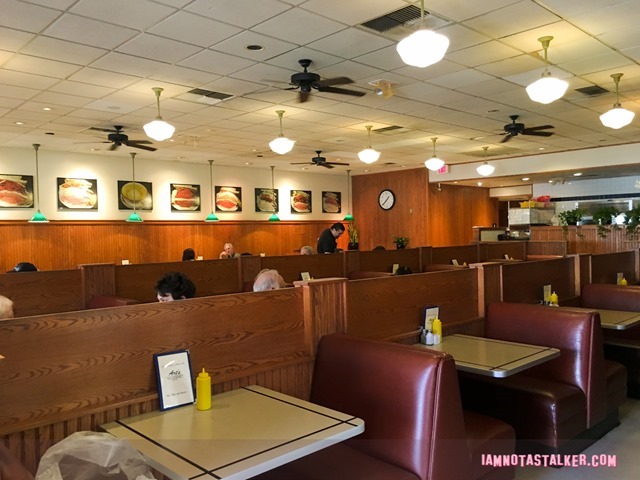 Art's has also undergone a complete reconstruction.  While it survived the Northridge earthquake of 1994 with only a cracked wall, it succumbed to a massive electrical fire caused by an aftershock early the following morning.  There was never any doubt that Ginsburg would rebuild, though.  As he told the Los Angeles Times the day after the blaze, "The sign has been up there since 1957; it's still up there and it's going to stay up there."  It took nine months to bring the eatery back to life, during which time the surrounding stores felt the brunt of the closure.  According to a different Times article, "By some merchants' estimates, business on the block is down 40% since Art's 1,000 customers a day stopped walking off their meals by window shopping along Ventura Boulevard."  When the deli's doors re-opened on October 19th, patrons were lined up outside anxiously awaiting their reunion with the best sandwiches in town.  Art's has been going strong ever since.  According to a 1999 LA Weekly article, each week the restaurant goes through 1,000 pounds of corned beef, 4,800 bagels, and 480 pounds of turkey!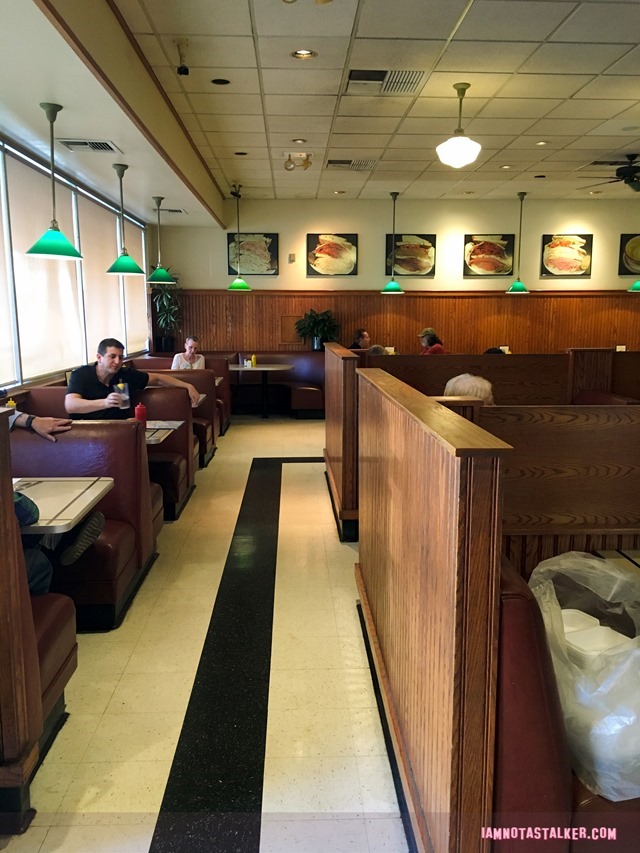 Ginsburg himself was just as much a pillar of the community as his restaurant.  He not only founded the city's business improvement district, but also sat on the board of the Los Angeles Valley College Foundation.  Even after retiring in 2010 due to health issues, Art would still pop into the restaurant on a daily basis to hold court with his regulars.  When he passed away in 2013, the entire neighborhood mourned.  Ginsburg's son, Harold, carries on Art's vision today, running the eatery with the same aplomb and conviction as his father.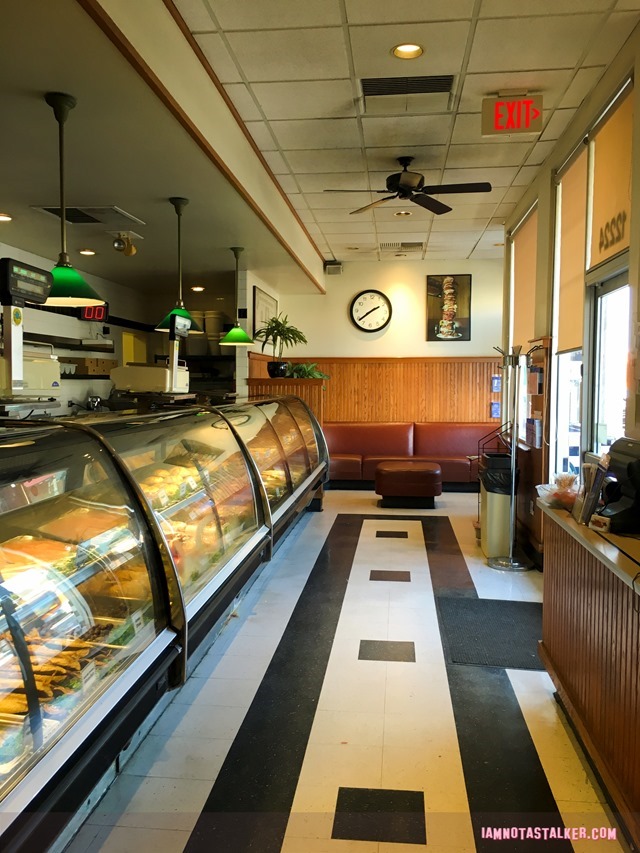 Thanks to Art's gregariousness and the restaurant's proximity to a multitude of studios, the place has long been a celebrity haven.  Just a few of the luminaries who have been spotted dining on the premises include Delta Burke, Gerald McRaney, Tori Spelling, Leah Remini, Steve Martin, Rob Lowe, John Landis, Lew Wasserman, Ed Asner, Mickey Rooney, Richard Dreyfuss, Jaime Pressly, Ashley Tisdale, Sara Gilbert, Tom Green, Jonah Hill, Zoey Deutch, Lea Thompson, Howard Deutch, Sarah Silverman, and Justin Theroux.  Billy Wilder even hung out there in Art's early days.  And in 2011, the deli was the site of an informal reunion for several St. Elsewhere cast members including Ed Begley Jr. and Abby Singer.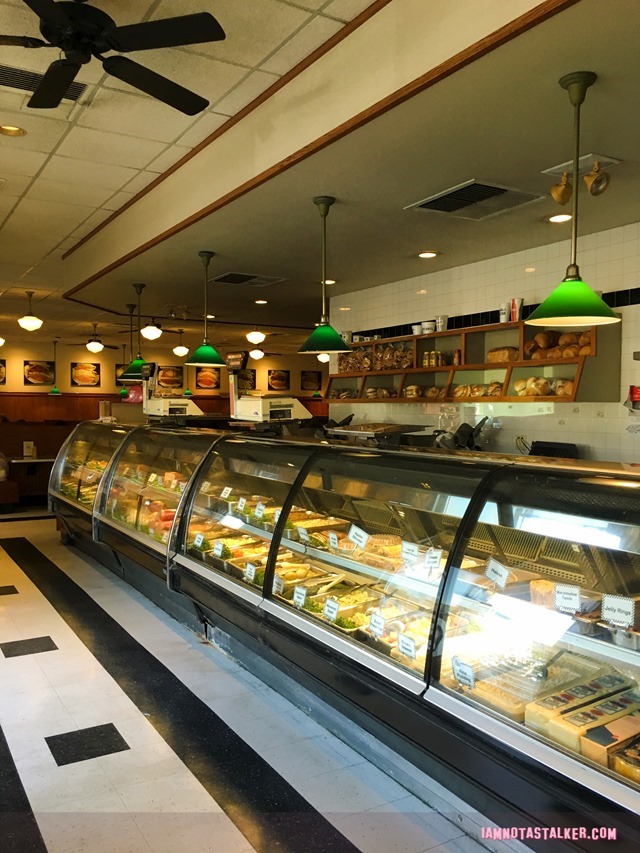 One of the most famous movies of the '80s was even born over breakfast at the deli.  One morning in May 1983, Ivan Reitman, an Art's regular, met up with Dan Aykroyd at the eatery to discuss a futuristic sci-fi flick the comedian was writing about teams of men who fought ghosts in outer space.  As Ivan explained to The Hollywood Reporter of their talk that day, "I said, 'Look, I love this idea that there are people whose job is to catch ghosts and act like firemen.  But it should have a contemporary setting, a big city that we know, like New York.  There's something [better] about seeing apparitions in a context that we understand, like in our living rooms or on our city streets, rather than in a void in outer space in the future sometime.  He said, 'That's cool.'  And I said, 'Actually, the story of their formation would be good.'  And I pitched this idea that these guys were paranormal investigators — like, looking at paranormal studies at a university in some kind of postgraduate study program.  They get in trouble, they get kicked out, and then they fortuitously set up a business.  That was what I pitched at this breakfast and he said, 'That's all cool.'"  The result of that meeting was, of course, Ghostbusters.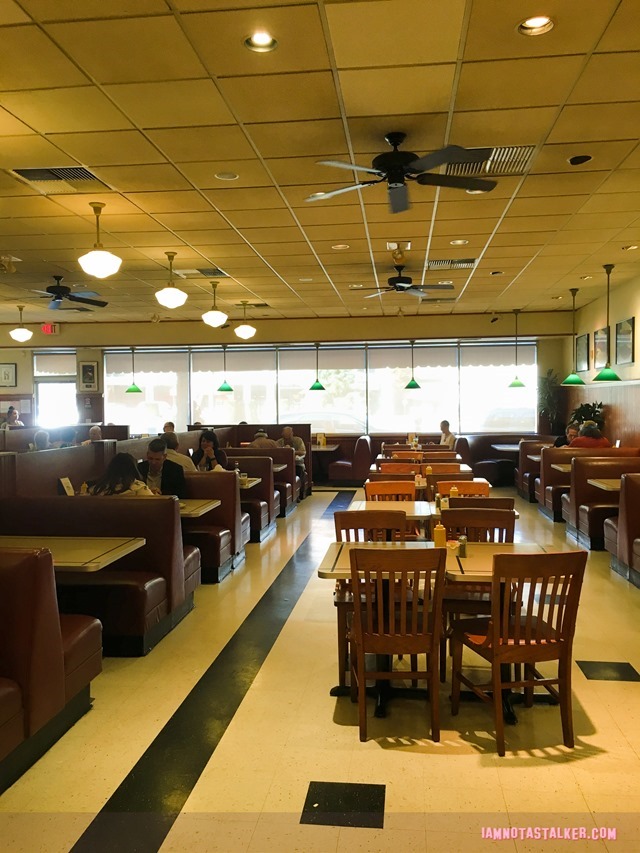 For his Beverly Hills, 90210: Exposed! interview, Jason Priestley chooses to meet with the authors at Art's, a favorite deli of his that sits in close proximity to the studio where the series was shot.  While there, over a meal of matzo ball soup and a bagel with a pickle on the side, he discusses his journey to becoming a household name through his iconic role of Minnesota teen transplant Brandon Walsh.  The eatery is referred to by name several times in the book and figures prominently in the chapter on Priestley.  One passage reads, "Sitting in Art's Deli on Ventura Boulevard in Los Angeles, Jason racks his memory to come up with a reason why he chose his life's work while he still had his baby teeth.  To help himself think, he dunks his pickle in his soup."  I find it so incredible – and fabulous – that the restaurant is still in operation thirty years after that interview took place!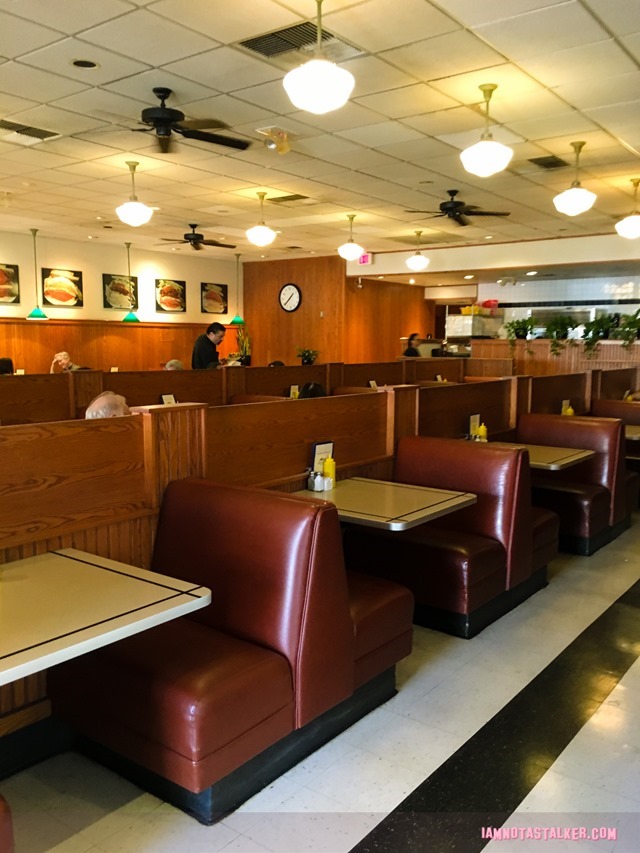 As my mom suspected, Art's is also a filming location!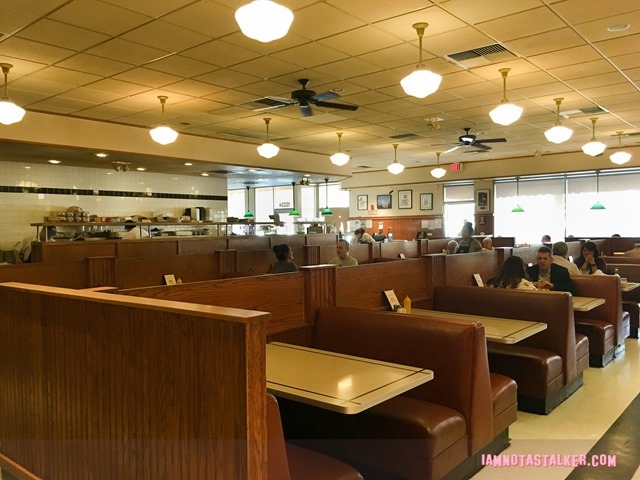 In the Season 5 episode of Comedians in Cars Getting Coffee titled "Happy Thanksgiving, Miranda," which aired in 2014, Jerry Seinfeld takes Amanda Sings (Colleen Ballinger) for a Thanksgiving meal at Art's Deli.  The exterior . . .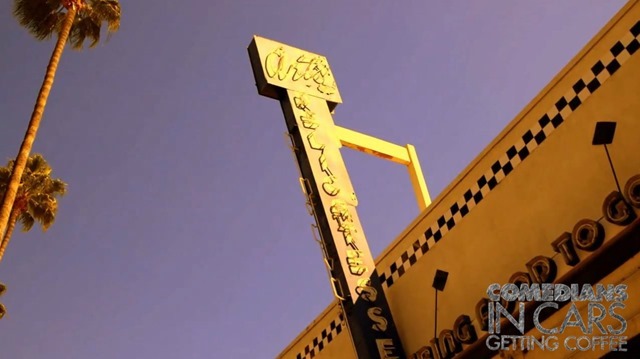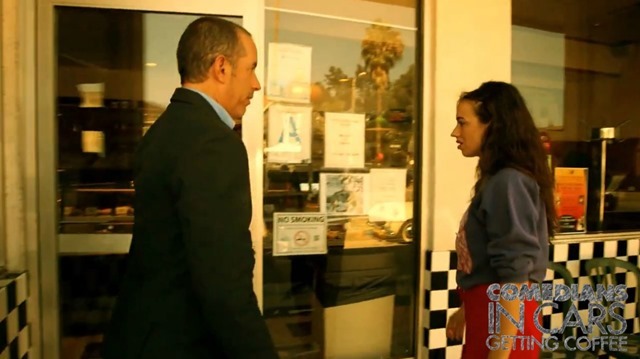 . . . and interior were utilized in the filming.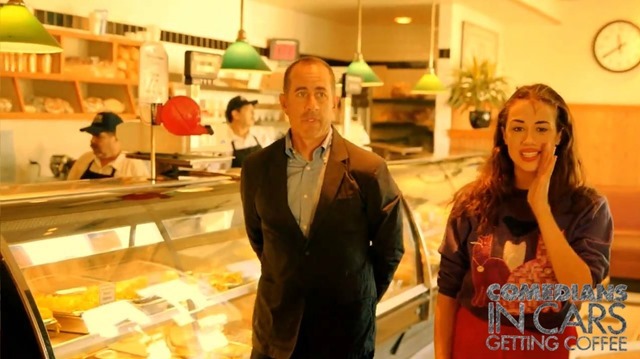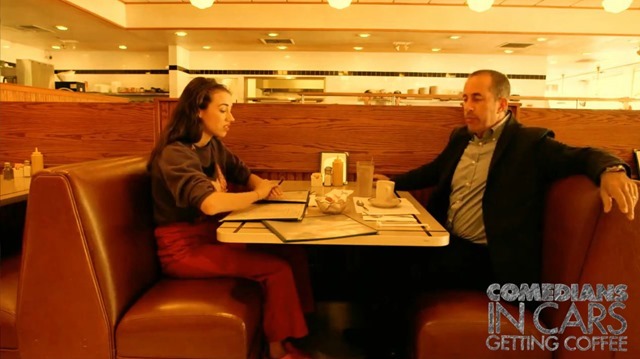 Chelsea Handler dined with members of ROMEO (Retired Old Men Eating Out) at Art's Deli in the Season 1 episode of Chelsea titled "I Was a Ticking Time Bomb," which aired in 2016.  Both the exterior . . .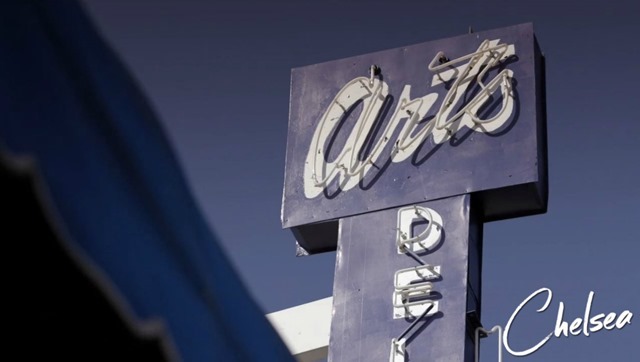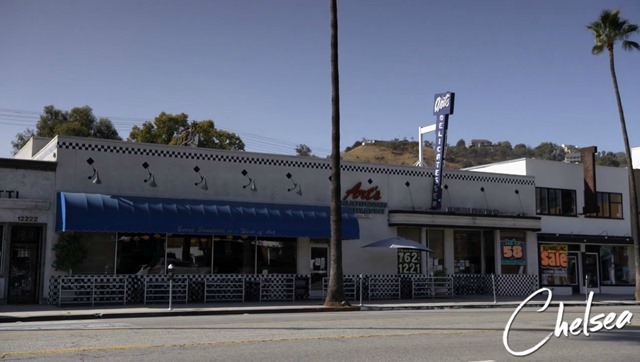 . . . and interior of the place appeared in the episode.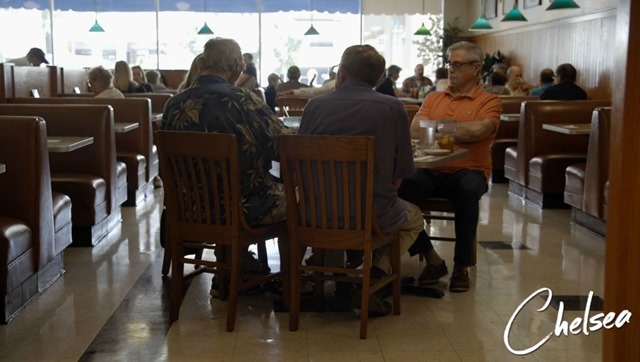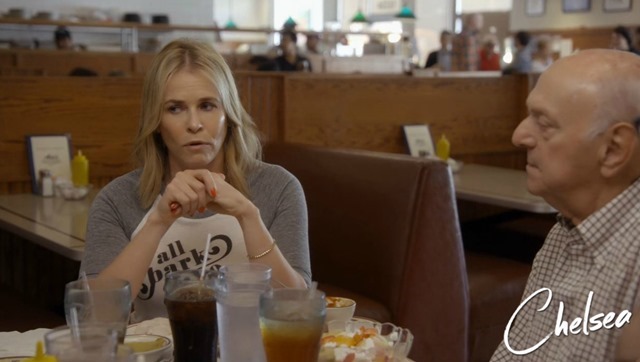 Sandy Wexler (Adam Sandler) drives past Art's in a very brief scene near the end of the 2017 Netflix original movie Sandy Wexler.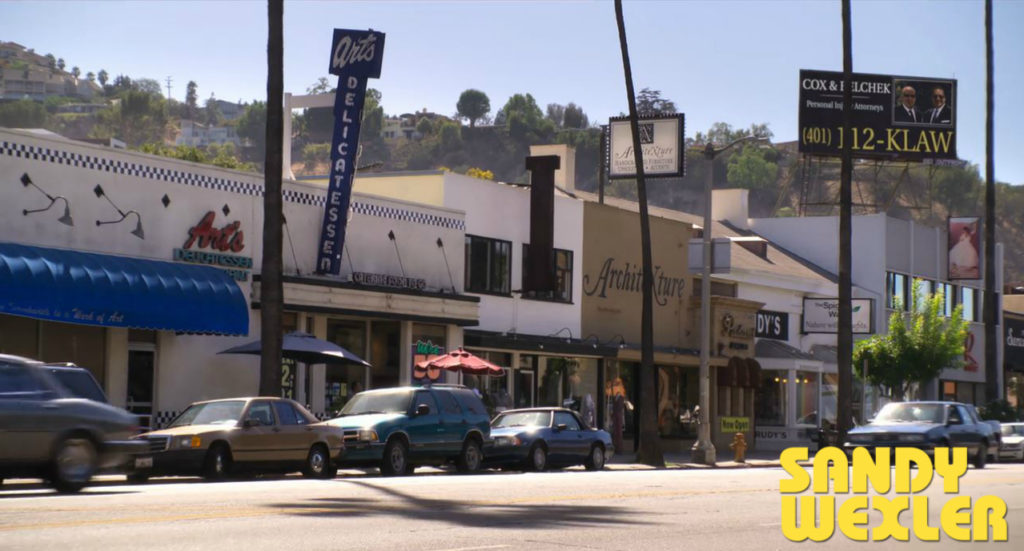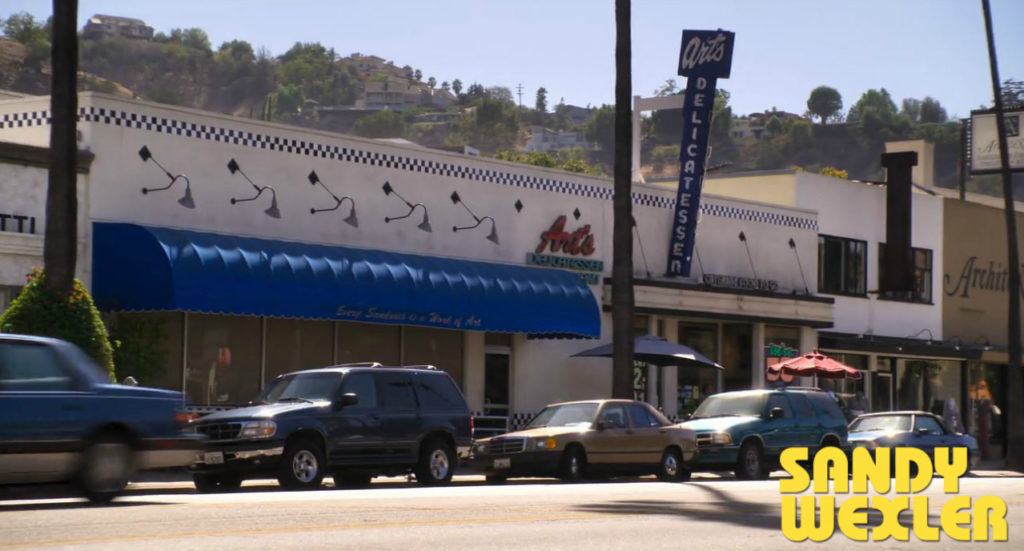 According to our server, Guy Fieri also recently filmed something at Art's, but I am unsure of exactly what.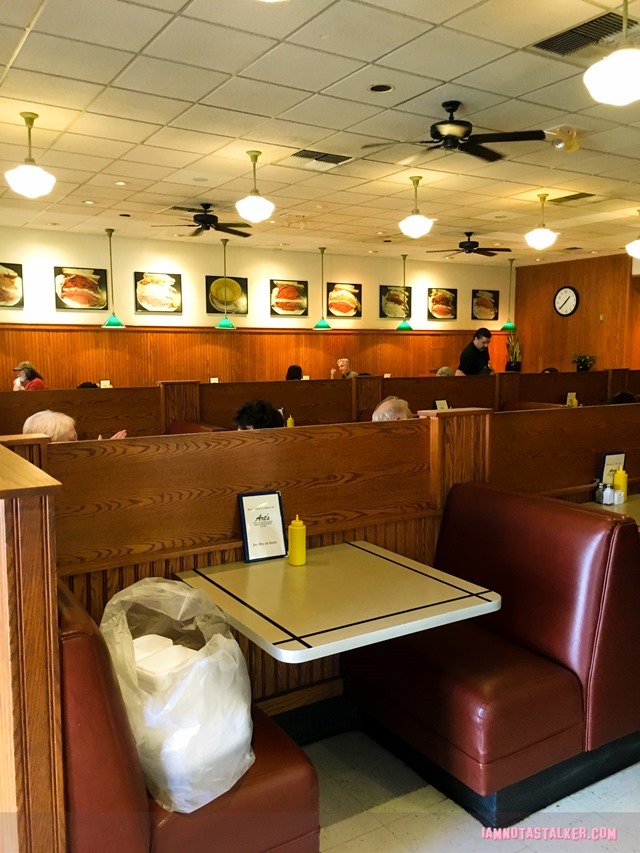 For more stalking fun, follow me on Facebook, Twitter, Instagram, Los Angeles magazine and Discover Los Angeles.
Until next time, Happy Stalking! 

Stalk It: Art's Delicatessen & Restaurant, where Jason Priestley's interview for the book Beverly Hills, 90210: Exposed! took place, is located at 12224 Ventura Boulevard in Studio City.  You can visit the eatery's official website here.
111396