Making My Job a Little Easier!
Jun 11th, 2008 | By
Lindsay
| Category:
Sex and the City Filming Locations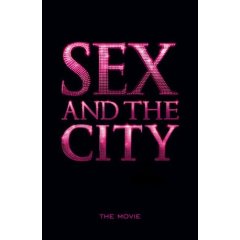 For my birthday my boyfriend bought me the new Sex and the City: The Movie book and I was totally floored to open it up and find a whole chapter devoted to filming locations from the movie! Takes a bit of the guesswork out of stalking, but it will make things so much easier on my next trip to New York. 🙂 The book is GREAT! I absolutely LOVE IT! There are tons of pictures, gossip, and trivia inside and I am having so much fun flipping through it. The only location not named in the filming locations chapter in the book is the Mexican restaurant the girls go to during Carrie's "honeymoon". It does mention, though, that it is located in Simi Valley, so it looks like I'll be stalking all Mexican restaurants in the Simi Valley area for the next few months. 🙂
Until next time, Happy Stalking! 🙂
Stalk It: You can buy your very own Sex and the City: The Movie book here.
652