The License to Drive School
Feb 3rd, 2009 | By
Lindsay
| Category:
Movie Locations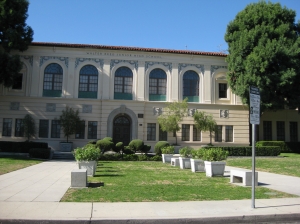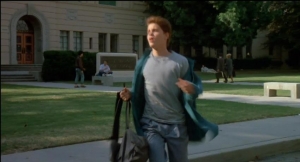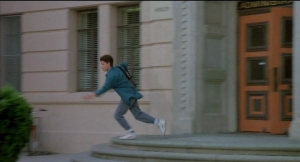 This weekend, thanks to Mike over at MovieShotsLA, I got to stalk the high school used in fave 80s movie License to Drive. When I found out that Mike had found this filming location long ago, I completely freaked out and of course immediately dragged my boyfriend, and my good friend Nat who was visiting from San Francisco, out to stalk it. It turns out, though, that the License to Drive high school is not really a high school at all, but rather a middle school named Walter Reed. And, let me tell you, for a middle school the place is absolutely HUGE. I couldn't get over it! I think my entire junior high could have fit on Walter Reed's front lawn. LOL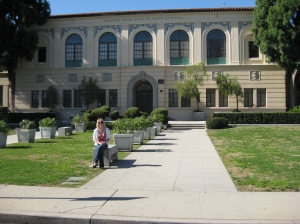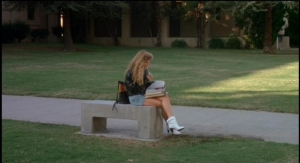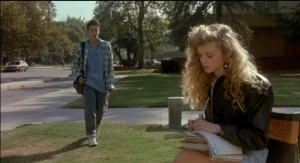 Walter Reed Middle School shows up several times in License to Drive, most often as the location where Mercedes Lane waits on an outdoor bench for her Ferrari-driving boyfriend to pick her up after school. It was that bench that I was most excited to see in person as I absolutely worshiped Mercedes growing up! I am happy to report that Mercedes' bench is still there twenty years later and looks pretty much exactly the same as it did when filming took place. I can't tell you how excited I was to be sitting in the exact spot my idol Mercedes Lane had sat all those years ago. 🙂 Too bad I didn't have my denim skirt and white ankle boots on for the picture. LOL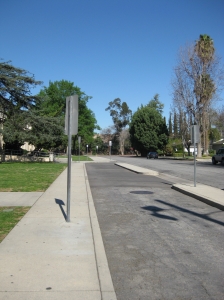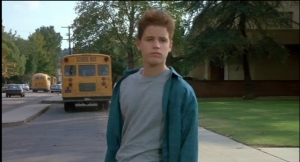 Walter Reed's unique pick-up/drop-off area located in front of the school is the reason I believe producers chose to use the school for filming. That area worked perfectly for the many pick-up/drop-off scenes featured in the movie.
Besides License to Drive, Walter Reed also appeared in 7th Heaven (as Simon Camden's elementary school), 2006's The Shaggy Dog remake, Role Models, Accepted, The West Wing, CSI, and Malcom in the Middle. The exterior of the school is very picturesque and has a very Middle America feel to it, so it is easy to see why it is used so often for filming. I was also excited to find out that quite a few celebs attended Walter Reed during their tween years, including Mayim Bialik (aka TV's Blossom), Brian Austin Green, Adam Carolla, Teri Garr, Cuba Gooding Jr., Alyson Hannigan, Christina Milian, and, ironically, Khrystyne Haje who played Simone on Head of the Class. I say ironically because the storyline of Head of the Class, the show Khrystyne would later star in, was actually loosely based on Walter Reed's honor's program. 🙂
Until next time, Happy Stalking! 🙂
Stalk It: Walter Reed Middle School is located at 4525 Irvine Avenue in North Hollywood.
3849