The "If U Seek Amy" House
Apr 7th, 2009 | By
Lindsay
| Category:
This and That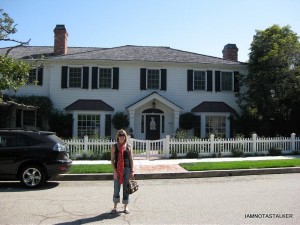 A few weeks ago, Miss Britney Spears debuted her new video for the third single off her Circus  album, the controversially titled "If U Seek Amy".  So, of course, I just had to watch!  I was actually pretty excited about this video, as many critics were proclaiming that the old Britney was finally back.  I was hoping for something along the lines of the Britney videos of old featuring adorable outfits, cute hairdos, and choreographed pop dances that high school girls everywhere (and – who am I kidding – I) would be copying.   But, alas, that was not to be.  I guess I just have to face the cold, hard truth – the old Britney will never be back.  🙁  The "If U Seek Amy" video is downright terrible.  In fact, I don't think I've ever seen a more lame music video in my life.  But, since I was in the area this weekend, I figured I may as well stalk the house where it was filmed.  🙂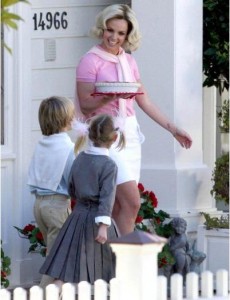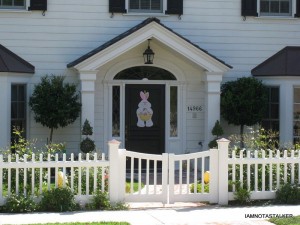 The "If U Seek Amy" house was incredibly easy to find thanks to this article which stated that the video was filmed in Pacific Palisades and several paparazzi photos taken the day of the filming which clearly showed an address number of 14966 (pictured above).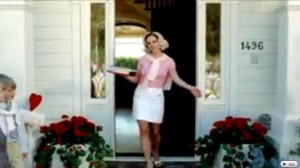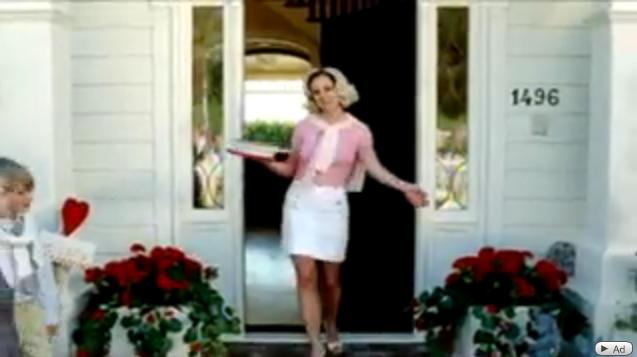 Interestingly enough, though, the final "6" of the house number doesn't appear in the actual music video (pictured above).  It must have been removed in the editing room after filming was completed to ward off stalkers like me.  LOL  Nice try, Britney, but don't you know the paparazzi document your every move?  🙂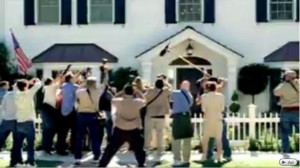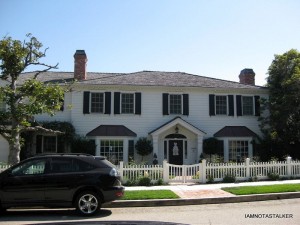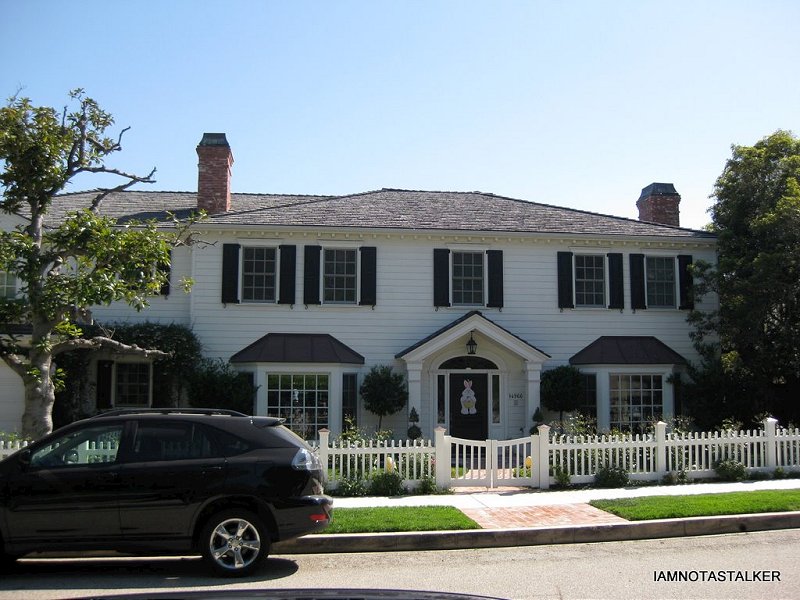 It appears that both the interior and the exterior of the colonial style home were used in the filming of Britney's new video.  The interiors were used for the wild party scenes where a scantily clad Britney (wearing a pair of super cute pink high heels) dances with a group of friends.  The exterior of the home is featured at the end of the video, where BritBrit – this time dressed up like a 50's housewife – walks out of her white-picket fenced house with her husband and two children to serve the paparazzi some apple pie.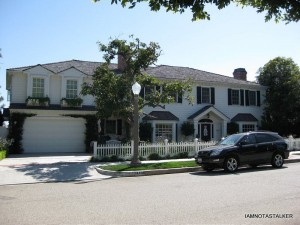 It's easy to see why producers chose to use the Pacific Palisades home, as it looks like the typical American dream house, complete with a white picket fence and gabled windows.  It's just the type of place you'd expect to find Britney's 50's housewife character living. You can watch the (incredibly lame) "If You Seek Amy" video here.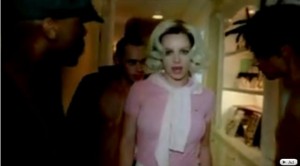 On a side note I have one more thing to say about the "If U Seek Amy" video – Holy roots, Batman!   I think Britney really should have visited the salon to get her roots did before filming this thing!!  I mean, I don't let mine get even half that bad, and unlike BritBrit, I don't have a stylist on the payroll!!   Her roots were so distracting in the video that I pretty much couldn't focus on anything else – which actually might have been a good thing!  LOL
Until next time, Happy Stalking!  🙂
Stalk It: The house from Britney's "If U Seek Amy" video is located at 14966 La Cumbre Drive in Pacific Palisades.
6567