The Knots Landing Cul-De-Sac
Apr 23rd, 2009 | By
Lindsay
| Category:
TV Locations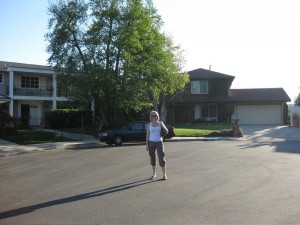 The first time I heard about the wildly popular 80s primetime soap opera Knots Landing  was when it was referenced in the Season 2 episode of Beverly Hills, 90210  entitled "Wild Fire".  In the episode, after getting into a fight with Brenda over Dylan McKay's affections, Emily Valentine announces "This isn't Beverly Hills, it's Knots Landing! When I got to school they should have given me a scorecard instead of a class schedule so I could keep track of everyone's boyfriends."  LOL  Love it!  But for my good friend and fellow stalker, Kerry, during her teenage years  Knots Landing was her 90210.   She loved the show so much, in fact, that one day she actually called up the production company and asked where the famous cul-de-sac from the series was really located.  And they told her!  See why we're such good friends?  🙂  So, since I was in the area this weekend, I decided to stalk it!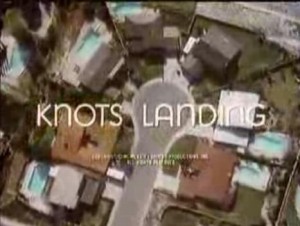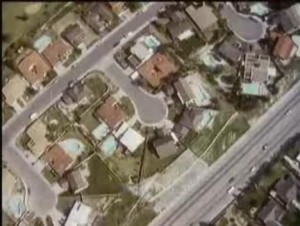 The Knots Landingseries, which has the distinction of being one of the longest running primetime dramas in the history of television, centered around the happenings of a group of families living in a beachside cul-de-sac named Seaview Circle.  In real life that cul-de-sac is known as Crystalaire Place and it is not located anywhere near the beach.  It's actually in Granada Hills in L.A.'s San Fernando Valley.  Producers actually edited the beach into the series opening credits to make it appear as if the cul-de-sac overlooked the ocean.  LOL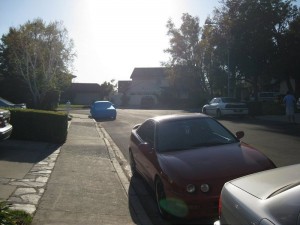 Even though I've never seen even one episode of the series, I was still super excited to be stalking the famous Knots Landing  cul-de-sac.  All I could think about while I was there was how cool it would be if  Wisteria Lane from TV's Desperate Housewives  was a real life residential street that fans could visit.  🙂  I realize that people can stalk the Wisteria Lane set at Universal Studios, but somehow it's just not the same.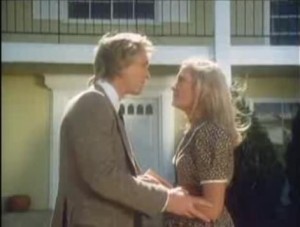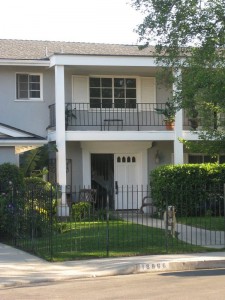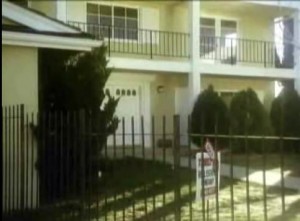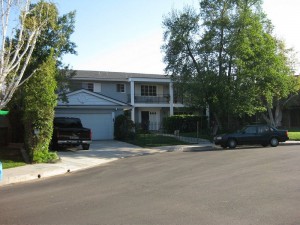 All in all, five houses on Crystalaire Place were used in the filming of Knots Landing, including the Ewing house;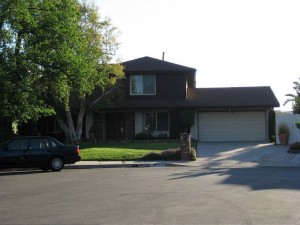 the Mackenzie house;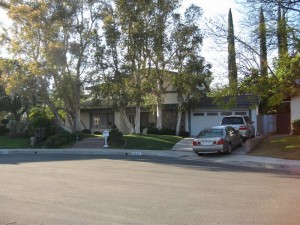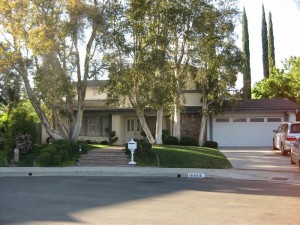 the Cunningham house;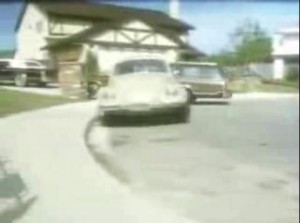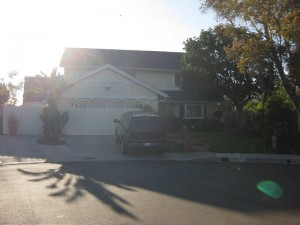 the Avery house;
and the Ward house.
I am happy to report that aside from some minor changes like paint color, all of the houses are very recognizable from the series.  🙂  If you were at all a fan of Knots Landing, I highly recommend stalking Crystalaire Place.  And please excuse some of my photos.  I stalked the cul-de-sac on a very bright day and in some of the pictures my camera picked up quite a glare.  🙁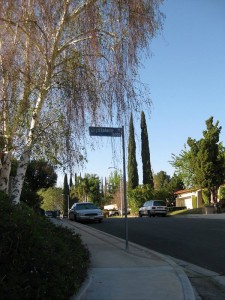 Until next time, Happy Stalking!  🙂
Stalk It: The Knots Landing  cul-de-sac is really Crystalaire Place in Granada Hills.  Gary Ewing's house is at 16966 Crystalaire Place.  Karen Mackenzie's house is at 16972.  The Avery house is number 16975.  The Cunningham house is at 16969.  And the Ward home can be found at 16961.   
7067