The Zeta House from House Bunny
Jul 31st, 2009 | By
Lindsay
| Category:
Movie Locations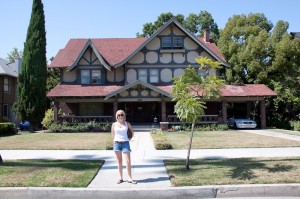 Last week, thanks to fellow stalker Owen, I was able to stalk the Zeta House from the 2008 movie House Bunny.   Owen actually found this location without ever even having seen the film, which takes some pretty major stalking skills, I tell you!!!!   He happened to notice the house while watching a House Bunny  preview and, because of its unique and distinct look, set about on a mission to locate it.  Which he did in record time!  And even though I didn't particularly like House Bunny all that much, once Owen told me where the house was located, I just HAD to stalk it.  🙂  I do have to say, though, that I did absolutely LOVE Anna Faris in the movie. I laugh out loud EVERY TIME I hear her do that scary-deep-voice-to-remember-a-name thing.  LOL LOL LOL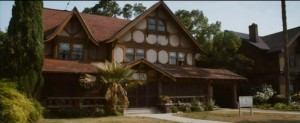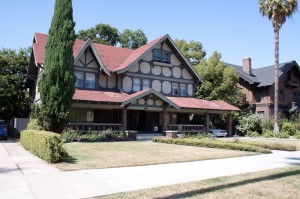 The House Bunny  house is absolutely GINORMOUS in person, much larger than it appears onscreen.  It's so huge that pictures don't even really do it justice, in fact!  It's easily one of the biggest houses I've ever seen in my life!!!!  Other than its size, though, I am happy to report that the House Bunny house looks exactly the same in person as it did in the movie.  🙂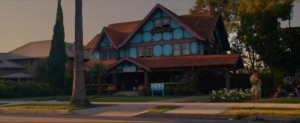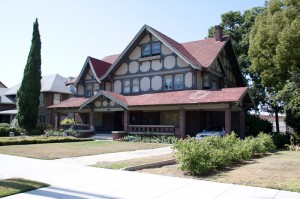 Well, until the girls painted it blue towards the middle of the film, that is.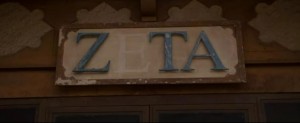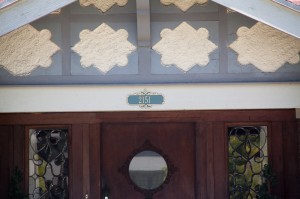 And, of course, in real life there is no ZETA sign.  🙂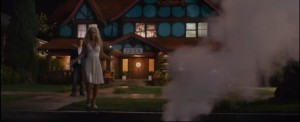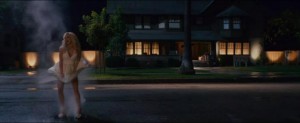 The house shows up several times throughout the movie, most notably as the location where Anna Faris does her absolutely HILARIOUS Marilyn-Monroe-over-the-subway-grate impersonation!  LOL LOL LOL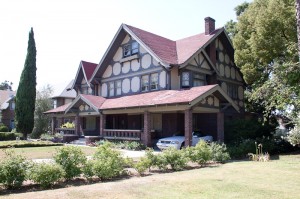 I highly recommend stalking the House Bunny  house.  The home itself is just so unique and distinct, that even if you didn't like the movie it's still worth the trip.  🙂  The house is also located on a pretty amazing street that is chock full of HUMONGOUS Craftsman style homes.  Walking around the neighborhood it's easy to forget that you are just one small block away from the hustle and bustle of the 10 Freeway.
Until next time, Happy Stalking!  🙂
Stalk It:  The Zeta House from House Bunny  is located at 2151 West 20th Street in Los Angeles.
10693